Monthly Current Affairs for all banking PO,Clerk,IBPS PO,Railway,SSC,IAS,OAS Exams
More Visit www.isbtonline.com
Saudi to launch a Second National Airline - 01 Jul 21
Highlights:
Crown Prince of Saudi Arabia Mohammed bin Salman announced plans of launching second national airline as part of broader strategy to turn kingdom into global logistics hub in a bid to diversify from oil.
Creation of another flag carrier will put Saudi Arabia into 5th rank worldwide in terms of air transit traffic.
Detailed plan, of when and how airline will be created, is not yet out.
Plan of creating new airlines was announced because; Prince Mohammad has been pushing for Saudi Arabia, which is the biggest Arab economy and largest country in Gulf geographically, to boost non-oil revenues to 45 billion riyals by 2030.
Boosting Non-oil revenues:
Saudi Arabia government seeks to make the kingdom a global logistics hub. Plan includes the development of ports, rail and road networks.
These networks would increase transport and logistics sector's contribution about 10 % in gross domestic product which currently stands at 6 %.
Purpose of creating new Airline:
Comprehensive strategy of creating new airlines aims to position Saudi Arabia as global logistics hub by connecting three continents.
New airline would increase number of international destinations from Saudi Arabia to more than 250.
It will also double air cargo capacity to 4.5 million tonnes.
Current flag bearer Saudi Arabian Airlines, Saudia, is one of the smallest airline networks in gulf region relative to its size.
Saudia has struggled with losses for years.
It has also been hit hard by covid-19 pandemic.
Public Investment Fund (PIF):
PIF is the sovereign wealth fund of Saudi Arabia.
It has planned to build a new airport in Riyadh as a part of new airline launch.
This fund is the main vehicle of boosting Saudi Arabian investments at home and abroad.
Russia begins construction of 5th Nuclear Power Unit at Kudankulam - 01 Jul 21
Highlights:
Russia started construction of fifth nuclear power unit at Kudankulam in Tamil Nadu on June 29, 2021.
This development is a significant step in bilateral relation between both the countries.
Rosatom (a Russian company) is providing technology to construct the Kudankulam plant.
Details Analysis:
This plant has six units each having 1,000 MWe generation capacity.
It is going to be India's first light water reactor.
India and Russia started talk for constructing two units of nuclear plant at same site under the General Framework Agreement (GFA).
GFA was signed in June 2017 for units five and six.
Unit one and two of kudankulam plant are already operational.
KKNPP: A Fact File
This nuclear power plant is the largest nuclear power of India.
It is located in Kudankulam town in Tirunelveli district of Tamil Nadu.
Construction of the plant started on March 31, 2002.
However, it faced several delays because of opposition from local fishermen.
Six reactors of KKNPP:
KKNPP is scheduled to have six VVER-1000 reactors.
All these reactors have been built or is being built in collaboration with Russian state company and Nuclear Power Corporation of India Limited (NPCIL).
Reactors have the installed capacity of 6,000 MW of electricity.
Unit one was made operation and synchronised with southern power grid in October 2013.
It has been generating electricity up to 1,000 MW. Unit two was synchronised with electricity grid on August 29, 2016.
Units three & four was inaugurated on February 17, 2016.
Now, construction of Unit five & six will start.
Cybersecurity Index: India ranks 10th position - 01 Jul 21
Highlights:
According to the International Telecommunication Union (ITU), India has been ranked at 10th position in the cybersecurity index.
As per the ranking, India has moved up by 37 places to rank as the tenth best country in the world in the Global Cybersecurity Index 2020 launched by the International Telecommunication Union on June 29, 2021
India was ranked ahead of China (No. 33) and Pakistan (No. 79) in global cybersecurity ranking of countries.
India has improved its ranking from 47 to 10 in United Nation's ITU Global Cybersecurity Agenda (GCA).
United States has been ranked first and is followed by United Kingdom.
Improved ranking acknowledges multiple initiatives that India have taken along with CERT (Cyber Emergency Response Team).
This ranking was announced at a time when government has been dealing with instances of cross-border cyber-attacks.
In February 2021, several instances were observed where government domain email addresses were used to launch cyber-attacks.
China certified Malaria-free - 02 Jul 21
Highlights:

China was certified as malaria-free by World Health Organisation on June 30, 2021 after a 70-year effort of eradicating this mosquito-borne disease.
China reported 30 million cases of Malaria annually in 1940s but no indigenous case was reported for four consecutive years.
Malaria-free status:
Nations that have achieved at least three consecutive years of zero indigenous cases of Malaria can apply for WHO certification of malaria-free status.
To get this status, nations must present rigorous evidences and demonstrate capacity to prevent transmission re-emerging.
China has become 40th territory to get malaria-free status by WHO.
Four other countries that gained the status recently were El Salvador in 2021, Algeria & Argentina in 2019, and Paraguay & Uzbekistan in 2018.
China has also become the first country in WHO's Western Pacific region to be awarded malaria-free certification in about three decades. Others countries with this certified status are Australia (1981), Singapore (1982) and Brunei (1987).
WHO's World Malaria Report 2020:
According to WHO report, global progress against the disease was plateauing specially in African countries that are bearing the brunt of cases and deaths.
As per the report, 736,000 lives were claimed in 2000.
Disease had claimed an estimated 411,000 lives in 2018 while 409,000 in 2019. In 2019, global malaria cases were estimated at 229 million.
It highlights, about 90% of malaria deaths occur in Africa and majority of them are young children.
China started working out where malaria was spreading and began to combat in 1950s using preventative anti-malarial medicines.
It reduced mosquito breeding grounds and sprayed insecticide in homes.
MoFPI) has launched PMFME Scheme - Atmanirbhar Bharat - 02 Jul 21
Highlights:
Ministry of Food Processing Industry (MoFPI) has launched the Pradhan Mantri Formalisation of Micro food processing Enterprises (PMFME) scheme under the Aatmanirbhar Bharat Abhiyan with the aim to enhance the competitiveness of existing individual micro-enterprises in the unorganized segment of the food processing
Details Analysis:
It is a centrally sponsored scheme launched under the Atmanirbhar Bharat Abhiyaan to improve the competitiveness of existing individual micro-enterprises in the unorganised segment of the food processing industry and to promote the sector's formalisation.
Under the PMFME Scheme's One District One Product (ODOP) component, the Ministry of Food Processing Industries approved ODOP for 707 districts across 35 states and UTs, including 137 unique products.
As part of the PMFME Scheme's Capacity Building component, the National Institute of Food Technology Entrepreneurship and Management (NIFTEM) and the Indian Institute of Food Processing Technology (IIFPT) have been providing training and research support to selected enterprises/groups/clusters in collaboration with State Level Technical Institutions.
Under the scheme, a total of Rs. 25.25 crores in seed capital has been disbursed to the State Rural Livelihood Mission.
In 17 states/UTs, 54 Common Incubation Centres have been approved.
National Doctors Day observed on 1st July - 02 Jul 21
Highlights: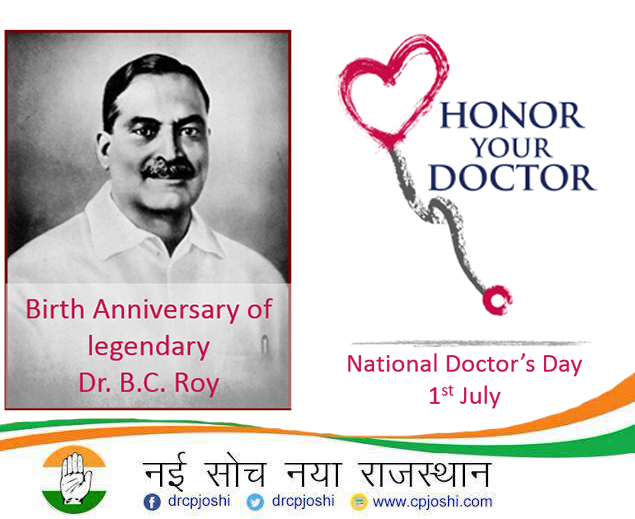 National Doctors Day is designated on 01 July yearly in India with the aid of the Indian Medical Association (IMA).
The day is celebrated to honour the exceptional physicians and assist us to apprehend the significance of doctors in our lives and price them, to offer them our respects by commemorating one of their biggest representatives.
The day commemorates the beginning anniversary of the second Chief Minister of West Bengal, Dr Bidhan Chandra Roy who was born on 1st July, 1882, and died on the same date in 1962.
ESA will employ First Physically Disabled Astronaut - 03 Jul 21
Highlights:
The European Space Agency will employ and launch the world's first physically disabled astronaut.
It obtained 22000 applicants for this recruitment call.
ESA is growing in applied sciences for para-astronaut.
It will provide a message to the world that 'Space is for everyone'.
European Space Agency is facing challenging competition from personal gamers and different area companies for launching commercial satellites.
Amazon founder Bezos will turn out to be the first man to go into a house on his own rocket in July 2021.
National Postal Workers Day observed on 1st July - 03 Jul 21
Highlights:
The National Postal Worker Day is marked each year on July 1 globally in awareness of the contribution made by postal people in the society.
The Postal worker day is a unique opportunity to say 'thank you now not solely to postmen but additionally to all delivery personnel, as on line buying has ended up a lifeline for many of us.
The day was initiated with the aid of a popular postal provider from Seattle, the USA in the year 1997 to felicitate and honour the co-postal employees for their dedication.
China construct Second Biggest Dam of the World - 04 Jul 21
Highlights:
The Government of China formally became the first two producing units of the Baihetan Dam, the world's second-biggest hydroelectric dam, to begin generating energy.
The Baihetan Dam is set up in southwestern China on the Jinsha River.
Fact File:
The dam is a 289-meter-tall (954-foot-tall) double-curvature arch dam, having sixteen generating units.
Each unit will generate a potential of 1 million kilowatts, making it the second-largest in dimension after the "Three Gorges Dam" opened in 2003 on the Yangtze, with 22.5 million kilowatts of generating capacity.
Through the Baihetan Dam, the Chinese authorities aim to curb surging fossil gasoline demand through constructing extra hydropower capacity.
Both the dams have been built with the aid of the state-owned Three Gorges Group Corp., the world's largest hydro, solar, and wind generation investor.
Kuvempu Rashtriya Puraskar Bagged by Odia Poet Rajendra Kishore Panda - 04 Jul 21
Highlights:
The Kuvempu Rashtriya Puraskar, the award instituted in reminiscence of late poet laureate Kuvempu, has been awarded to famed Odia poet Dr Rajendra Kishore Panda for the year 2020.
The prestigious award consists of a cash award of Rs 5 lakh, a silver medal, and a citation.
Dr Panda: A Fact File
He was Born on June 24, 1944, Dr Panda writes in the Odia language. He has published sixteen poetry collections and a novel.
He is a primary Indian poet who suggested the course of contemporary Odia poetry to brilliant heights.
He was awarded the Gangadhar National Award in 2010 and the Sahitya Akademi Award in 1985.
He was awarded a DLitt by Sambalpur University.
About the Award:
Founded in 1992, Rashtrakavi Kuvempu Trust instituted this countrywide annual literary award in 2013 in the name of Kuvempu to apprehend litterateurs who had contributed in any language diagnosed via the Constitution of India.
India Ranked 10th in Global Cybersecurity Index - 05 Jul 21
Highlights:
India has been ranked as the tenth excellent country in the world in the Global Cybersecurity Index (GCI) 2020, launched by ITU (International Telecommunication Union).
The GCI 2020 is the 4th edition of the annual index and ranked 194 countries.
The GCI measures the dedication of countries to cybersecurity at a global level.
Countries have been ranked on the foundation of overall performance on five parameters, which includes: legal measures, technical measures, organisational measures, capacity development, and cooperation.
India ranked at the tenth position, with 97.5 factors to rank amongst the top ten high-quality countries in the world.
The United States has topped the GCI 2020.
The United Kingdom and Saudi Arabia is tied in the second position
Estonia was ranked third in the index.
Mumbai Samachar Newspaper Turns 200 year of service - 05 Jul 21
Highlights:
On July 1, India's oldest newspaper, Mumbai Samachar, will enter its two hundredth year.
With its workplace placed in an iconic red building at Horniman Circle in Mumbai's Fort area, the Gujarati newspaper was first posted in 1822.
It was founded with the aid of a Parsi pupil Fardoonji Murazban, who had experimented with a number of different publishing preferences earlier than landing on this profitable print run.
Formerly referred to as Bombay Samachar, in Gujarati, the paper has usually run as Mumbai na Samachar.
It began as a weekly edition, primarily masking the motion of items throughout the sea and other enterprise news, such as the sale of property, and exceeded through a number of hands till bankruptcy turned it over to the Cama family in 1933
World UFO Day observed on 2nd July - 06 Jul 21
Highlights:
The World UFO Day (WUD) is held on July 2 each year globally.
It is a day committed to the existence of Unidentified Flying Objects (UFO) by the World UFO Day Organization (WUFODO).
WUD objectives to raise cognizance about UFOs' existence and encourage human beings to think about the opportunity of us now not being alone in the Universe.
Initially, the day used to be discovered on June 24.
Later, WUFODO set up on July two to commemorate the day.
Implementation Strategy of BharatNet Project - 06 Jul 21
Highlights:
The Cabinet approved the revised BharatNet implementation strategy through Public Private Partnership mode in 16 states across the country.
The programme will be expanded to include all inhabited villages outside of Gram Panchayats (GPs)
The revised strategy also includes the creation, upgrade, operation, maintenance, and utilisation of BharatNet by the concessionaire, who will be chosen through a competitive international bidding process.
The Cabinet has given in-principle approval to cover all inhabited villages in the remaining states/UTs of the country.
The Department of Telecommunications will work out the details separately.
G20 Foreign Ministers Meet being held - 07 Jul 21
Highlights:
Italy hosted the G20 foreign ministers meeting to discuss the fight against Covid-19 and how to accelerate the recovery of the global economy and promote sustainable development in Africa.
Fact File:
It criticized China and Russia for their vaccine diplomacy.
Promoting a science-based, all-encompassing One Health approach.
It also stated that increased climate variability and extreme weather events have an impact on agricultural output and are one of the factors driving the rise in global hunger.
The Covid-19 pandemic, conflict, drought, economic hardship, and extreme weather are undoing years of progress.
Across Africa, 250 million people are experiencing hunger, accounting for nearly 20% of the population (as of 2019).
India's Stand in the meeting:
It entails both vaccine affordability and access opportunities for populations all over the world, regardless of geography or geopolitics.
The economy requires decentralised globalisation, particularly in manufacturing, food, and health.
Resilient supply chains must emerge concurrently.
NTPC Limited is the First Energy Company to Announce its Energy Contract Targets - 07 Jul 21
Highlights:
As part of the UN High-level Dialogue on Energy (HLDE), National Thermal Power Corporation (NTPC) Limited has become the first energy company in India to declare its Energy Compact Goals.
NTPC is the largest power generation company under the Ministry of Power in India.
In September 2021, the United Nations will hold a high-level dialogue (HLD) to promote the implementation of the 2030 Agenda for Sustainable Development's energy-related goals and targets.
Energy Compacts:
It is a platform for uniting and connecting commitments and actions.
It is being mobilised by UN-Energy throughout the current Decade of Action.
They are part of commitments to make progress on one or more of the SDG7's three core targets.
By 2030, SDG7 plans to provide "reliable, sustainable, affordable, and modern energy to all."
SDG 7 has three core targets: energy access, renewable energy, and energy efficiency.
These are commitments made voluntarily by Member States and non-state actors.
ICICI Bank Launched Salute Doctors - 08 Jul 21
Highlights:
ICICI Bank has established the most comprehensive banking solutions of India for doctors.
It is titled 'Salute Doctors', the answer gives customized banking as nicely as value-added offerings for every doctor, commencing from a medical student to a senior medical advisor to a proprietor of a medical institution or a clinic.
The solutions are on the whole digital and instant, designed to cater to the professional, business, lifestyle and wealth banking necessities of medical practitioner and their families.
The initiative is powered through ICICI STACK, a digital banking platform with nearly 500 offerings that helps customers of the Bank to avail the offerings digitally and seamlessly. 'Salute Doctors' presents medical practitioners with an array of revolutionary services.
One, a vary of premium financial savings and contemporary accounts for personal and enterprise banking.
Two, a particularly curated suite of loans for home, auto, personal, education, scientific equipment, setting up sanatorium or clinic and business.
Three, industry-first value-added services, which are provided in association with partners, to help docs fulfil their lifestyle needs, manipulate clinic/hospital higher and digitally, get updates on present-day medical developments, take care of accounting needs, enlarge and procure medical supplies.
SalaamDilSay Launched by HDFC Bank - 09 Jul 21
Highlights:
HDFC Bank launched a SalaamDilSey initiative to exhibit gratitude to medical doctors for their tireless carrier all through the pandemic, to pay tribute to doctors across the country.
SalaamDilSey encourages one and all to take a second to well known and celebrate the contribution of doctors and gives a platform to exhibit their gratitude to doctors, who are fighting the pandemic bravely, at the risk of their own lives.
As a part of this initiative, the bank has created an internet platform www.salaamdilsey.com wherein the conventional public can logon on to the site and share the thank you message for doctors which can be right away shared via e-mail, social media, and WhatsApp.
Nominations of Sardar Patel National Unity Award - 09 Jul 21
Highlights:
Until 15th August 2021, the nominations for the 2021-Sardar Patel National Unity Award are being accepted.
What is Sardar Patel National Unity Award ?
The Sardar Patel National Unity Award is India's highest civilian award for contributions to the country's unity and integrity.
The award was established by the Centre in honour of Sardar Vallabhbhai Patel, India's first Home Minister.
This award aims to recognize significant and inspiring contributions to the promotion of the cause of national unity and integrity and the strengthening of the values of a strong and united nation.
WHO Awarded Malaria - Free Certification to China - 10 Jul 21
Highlights:
Nearly for 70-years of effort, China has been awarded a malaria-free certification from WHO - an exceptional feat for the united states that stated 30 million instances of the disease yearly in the 1940s.
China is the first country in the WHO Western Pacific Region to be awarded a malaria-free certification in more significant than three decades.
Other international locations in the area that have completed this popularity encompass Australia (1981), Singapore (1982) and Brunei Darussalam (1987).
All over the world, 40 countries & territories have been granted a malaria-free certification from World Health Organisation (WHO) - including, most recently, El Salvador (2021), Algeria (2019), Argentina (2019), Paraguay (2018) and Uzbekistan (2018).
China gives a primary public health provider bundle for its residents free of charge.
As part of the package, all people of China have got right to entry to low-priced services to diagnose and cure malaria, regardless of a felony or economic status.
Effective multi-sector collaboration was additionally key to success.
In 2010, thirteen ministries in China - including health, education, finance, research and science, development, public security, the army, police, commerce, industry and data technology, customs, media and tourism - joined forces to give up malaria nationwide.
In the latest years, the country further decreased its malaria caseload via strict adherence to the "1-3-7" strategy timelines.
The "1" signifies the one-day deadline for fitness amenities to file a malaria diagnosis; through the give up of day 3, fitness authorities are required to affirm a case and determine the hazard of spread; and, within seven days, suitable measures have to be taken to forestall similarly unfold of the disease.
Mariyappan Thangavelu - Flag Bearer in Tokoyo Para Olympics - 10 Jul 21
Highlights:
Top para high-jumper Mariyappan Thangavelu was the flag-bearer of the Indian contingent in the Tokyo Paralympics, which starts on August 24.
Thangavelu, defending the T-42 gold he had received in the 2016 Rio Paralympics during the August 24 to September 5 showpiece in Tokyo, was once picked for the honour by the executive committee of the country wide body.
The 25-year-old Thangavelu, who used to be conferred with the Khel Ratna, the country's best possible carrying award, the remaining year is one of the 24 para-athletes picked via the decision committee for the Tokyo Paralympics.
Thangavelu, who hails from Salem district in Tamil Nadu, suffered a permanent disability at the age of five when a bus crashed his right leg beneath the knee.
First Indian Female Swimmer to qualify Tokyo 2020 Olympics - 11 Jul 21
Highlights:
Maana Patel has grown to be the first girl and solely the 3rd swimmer from India to qualify Tokyo Olympics 2021 ticket.
Maana Patel joins Srihari Nataraj and Sajan Prakash to have qualified for the Olympics.
She is a 21-year-old backstroke swimmer from Ahmedabad who has won gold medals in the 50-metre backstroke and 200-metre backstroke at National Games.
She also gained gold in the 100-metre backstroke at the sixtieth National School Games (2015) and broke the national record in backstroke.
She was selected for Olympic Gold Quest in 2015, making it the first time a swimmer was roped in. In 2018, she secured three gold medals at the 72nd Senior National Aquatic Championships.
Maana Patel: A Fact File
She was born on March 18, 2000.
She is an Indian backstroke swimmer from Ahmedabad, Gujarat. She began at the age of seven.
At 13, she clocked 2:23.41s in 200m backstrokes at the fortieth Junior National Aquatics Championship in Hyderabad. In 2019, she gained six medals (1 gold, 4 silvers, 1 bronze) at the 10th Asian Age-group Championships, Bangalore. She has won eleven international, 61 countrywide and seventy five-country degree medals; as of 2016.
Backstroke or back crawl is one of 4 swimming styles used in competitive events which are regulated by using FINA. This style swims on the back. This swimming fashion has a gain of convenient breathing.
However, swimmers are not able to see where they are going. It marks a distinct beginning from different three opposition swimming styles. It is similar to an upside-down front crawl or freestyle.
Summer Tokyo Olympics:
This event will begin from 23rd July to 8th August 2021 in Tokyo, Japan. Originally it was scheduled from 24 July to 9 August 2020.
But it was postponed and rescheduled for the first time amid the covid-19 pandemic.
2020 Games will be the second time Japan has hosted the Summer Olympic Games-the first being in Tokyo in 1964.
Tokyo has come to be the first city in Asia to host Summer Games twice.
India's Mithali Raj Became the Highest Run-Getter - 11 Jul 21
Highlights:
India captain Mithali Raj grew to become the highest run-getter in women's cricket across formats, overtaking former England skipper Charlotte Edwards.
Mithali grew to be the world's most prolific batter in women's internationals, overtaking Edwards' 10,273 runs. Suzie Bates of New Zealand is 1/3 with 7849 runs.
Stafanie Taylor (7832) and Meg Lanning (7024) spherical up the top five. Mithali completed the feat throughout the 0.33 and remaining inconsequential ODI towards hosts England while chasing 220 for a consolation win.
In 2020, Raj used to be named to the ICC's ODI crew of the decade, a becoming honour for her consistency in the sport.
She is also the most capped player in the records of the women's game, having featured in 11 Tests, 216 ODIs and 89 Twenty20 Internationals so far.
Five Portals on the AYUSH Sector Launched - 12 Jul 21
Highlights:
The Union Minister of Ayush launched five important portals and issued four publications.
Ayurveda Dataset on Clinical Trial Registry of India (CTRI): The CTRI is a primary Clinical Trials Registry under the WHO's International Clinical Trials Registry Platform.
The creation of an Ayurveda Dataset in CTRI makes it easier to use Ayurvedic terminologies to record clinical studies based on Ayurvedic interventions.
This will increase the global visibility of Ayurveda-based clinical trials.
CCRAS-RMIS: Research Management Information System is a one-stop solution for Ayurveda-based research and development.
The portal provides free reference material, research tools, and clinical and scientific advice.
It was created in collaboration with the Central Council for Research in Ayurvedic Sciences (CCRAS) and the Indian Council of Medical Research (ICMR).
E-Medha (electronic Medical Heritage Accession) Portal: NIC's e-granthalaya platform provides online public access to a catalogue of over 12000 Indian medical heritage books.
AMAR (Ayush Manuscripts Advanced Repository) Portal: It has digitised information on rare and difficult-to-find manuscripts and catalogues of Ayurveda, Yoga, Unani, Siddha, and Sowa Rigpa in libraries or individual collections in India or otherparts in the world
SHAI (Showcase of Ayurveda Historical Imprints) Portal: It displays inscriptions, archaeobotanical data, sculptures, philological sources, and advanced archaeo-genetic research.
Purchasing Managers Index - PMI - 13 Jul 21
Highlights:
The survey-based service industry's June PMI showed that it shrank to 41.2 for the second time in a row
What is PMI ?
It is a survey-based metric that asks respondents about changes in their perception of key business variables compared to the previous month.
Calculate the manufacturing and service industries separately, and then construct a comprehensive index.
The PMI is a number ranging from 0 to 100.
A PMI reading above 50 indicates expansion when compared to the previous month.
A PMI of less than 50 indicates a contraction, and
A reading of 50 indicates that there has been no change.
If the previous month's PMI is higher than the current month's PMI (as in the example above), it indicates that the economy is contracting.
The PMI is usually released at the beginning of each month.
As a result, it is regarded as a reliable leading indicator of economic activity.
Furthermore, because official data on industrial output, manufacturing, and GDP growth are released much later, PMI assists in making informed decisions at an earlier stage.
PMI informs company decision-makers, analysts, and investors about current and future business conditions.
World Chocolate Day observed on 7th July - 13 Jul 21
Highlights:
World Chocolate Day is observed on 7th July every year. Chocolate day celebrates the existence of chocolate in our lives.
The day is marked by eating chocolates and sharing the chocolates with dear ones.
This day is a yearly global celebration of chocolate, which allows people to gorge and indulge, hopefully guilt-free, in it.
On chocolate day, chocolate lovers from all over relish eating different kinds of chocolate and also some people create several dishes with it like cakes, pastries, sinful and gooey brownies, hot chocolate or chocolate mousse, without any guilt.
The Chocolate Day was first celebrated in the year 2009.
However, some even believe that people started marking July 7 as International Chocolate Day because it was the day when chocolate was first introduced to Europe in 1550.
Mary Kom and Manpreet Singh are Flag Bearers of Tokoyo Olympics - 14 Jul 21
Highlights:
Boxer M.C. Mary Kom & men's hockey crew skipper Manpreet Singh has been named for flag bearers at Tokyo Olympics from India.
Both of them will be flag bearers for India at the opening ceremony of the Tokyo Olympics which is scheduled to be on 23 July 2021.
Wrestler Bajrang Punia will be the flag bearer at the closing ceremony on August 8, 2021.
This choice was communicated via Indian Olympic Association (IOA) to the Organising Committee of Olympics Games.
In the Rio De Janeiro games (2016), India's lone Olympic gold-medallist Abhinav Bindra was the flag bearer at the opening ceremony.
In order to convey equality and parity among gender, International Olympic Committee had made provisions for flag bearers, at the governing board meeting, from each gender at the opening ceremony.
IOC Executive Board additionally determined that there need to be at least one lady and one male athlete in every of the 206 teams and the IOC Refugee Olympic Team which are participating at the Games of the Olympiad.
International Olympic Committee (IOC):
IOC is a non-governmental sports activities corporation headquartered in Lausanne, Switzerland.
It used to be constituted in the structure of an affiliation below the Swiss Civil Code in accordance with articles 60-79.
IOC was founded with the aid of Pierre de Coubertin and Demetrios Vikelas in 1894.
This authority is responsible for organising the modern Summer and Winter Olympic Games.
International Olympic Committee is the governing authority of the National Olympic Committees (NOCs). There are 206 NOCs officially recognised through IOC, as of 2016.
Ministry of Fishery, Animal Husbandry, Dairy Ministry launched Matsya Setu App - 14 Jul 21
Highlights:
What is
Matsya Setu App ?
This is an online course mobile application developed by ICAR-Central Freshwater Aquaculture Research Institute (ICAR-CIFA) in Bhubaneswar with funding from the National Fisheries Development Board (NFDB) in Hyderabad.
The app's goal is to disseminate the most recent freshwater aquaculture technologies to the country's aqua farmers.
The Matsya Setu application has a species/subject wise self-study online course module, in which famous aquaculture experts explain the fundamental concepts of breeding, seed production, and grow-out culture of commercially important fishes such as carp, catfish, scampi, murrel, ornamental fish, pearl farming, and so on. important commercial fish (such as carp, catfish, marine fish, mole, ornamental fish, pearl farming, etc.
The course platform also includes Better Management Practices for maintaining soil and water quality, feeding, and health management in aquaculture operations.
For the convenience of the learners, the modules are divided into small video chapters, along with additional learning materials.
It also includes self-assessment quizzes and tests.
An e-Certificate can be generated automatically upon successful completion of each course module.
Farmers can also use the app to ask questions and receive specific advice from experts.
World Population Day observed on 11th July - 15 Jul 21
Highlights:

World Population Day is discovered globally on eleventh July every year.
This day is found to increase awareness amongst human beings about the affect of a developing population and troubles which include gender equality, the significance of household planning, poverty, maternal health, human rights, etc.
Theme: The impact of the Covid-19 pandemic on fertility
Brief History:
In 1989, World Population Day used to be installed by using the Governing Council of the United National Development Programme as an outgrowth of the activity generated with the aid of the Day of Five Billion, which was once found on eleven July 1987.
The United Nations General Assembly via resolution 45/216 of December 1990, decided to continue observing World Population Day raises cognizance of populace problems like their family members to the environment and development.
On eleven July 1990, the day was once first marked in more than ninety countries.
World Malala Day observed on 12th July - 16 Jul 21
Highlights:
The United Nations has declared 12th July as World Malala Day to honour the younger activist, Malala Yousafzai.
Malala Day is commemorated, the birthday of Malala Yousafzai, to honour girls and children's rights around the world.
Details Analysis:
On October 9, 2012, Malala was once shot in the head by Taliban gunmen after she publicly advocated for the education of girls.
Despite the attack, Malala soon lowered back to the public eye, fiercer in her views than before and persevered in her advocacy for gender rights.
She established the Malala Fund, a non-profit organization to help younger ladies go to school and also co-authored a e-book titled "I Am Malala", a global bestseller.
Malala has been felicitated with numerous awards and honours:
In 2012, she was awarded the first-ever National Youth Peace Prize with the aid of the Pakistan government.
In 2014, at age 17, She grew to be the youngest-ever recipient of the Nobel Peace Prize in recognition of her efforts for children's rights which had begun even before she was shot.
The UN has declared her as "the most well-known teenager in the world" in its Decade in Review document in late 2019.
Malala has additionally been awarded honorary Canadian citizenship and grew to become the youngest individual to address the House of Commons in Canada.
The documentary on the activist, He Named Me Malala, was shortlisted for the Oscars in 2015.
She has also authored some other e book titled We Are Displaced that chronicles her experiences of traveling the world and journeying refugee camps.
India-Italy Joint Commission for Economic Cooperation - 16 Jul 21
Highlights:
The Joint Commission for Economic Cooperation between India and Italy held its 21st session.
The India-Italy Joint Commission for Economic Cooperation held its 21st session virtually.
Both sides held extensive discussions on bilateral trade and investment, as well as economic cooperation in the fields of food processing, textiles, leather, railways, start-ups, and the promotion of SMEs, all of which play an important role in economic growth and job creation.
Bilateral market access issues and non-tariff barriers were also discussed in order to facilitate trade and investment.
IIT Madras and Sony India to Host SAMVEDAN 2021 - 17 Jul 21
Highlights:
IIT Madras Pravartak Technologies Foundation and Sony India Software Centre Pvt Ltd have joined hands to organise a national-level hackathon named 'SAMVEDAN 2021 - Sensing Solutions for Bharat'.
With this hackathon, the basis ambitions to encourage citizens to use IoT Sensor Board in order to remedy India-specific issues of societal interest.
It is primarily based on the Sony Semiconductor Solutions Corporation's SPRESENSE™ Board, which participants can use for this challenge.
A group with a maximum of three participants can register for the grand challenge, held in three stages.
First Cryptogamic Garden of India Inaugrated in Uttarakhand - 17 Jul 21
Highlights:
With around 50 different species grown, India's first cryptogamic garden has been inaugurated in the Deoban area of Dehradun in Uttarakhand.
The garden is located at the height of 9,000 feet and unfolds over three acres.
Located in the district's Chakrata town, the backyard was inaugurated through social activist Anoop Nautiyal.
What is Cryptogamae ?
Cryptogamae potential "hidden reproduction" referring to the truth that no seed, no vegetation is produced.
Thus, cryptogams characterize the non-seed bearing plants.
Algae, bryophytes (moss, liverworts), lichens, ferns and fungi are the best-known businesses of cryptogams that require moist stipulations to survive.
Tallest Sandcastle in the World - Denmark - 18 Jul 21
Highlights:
A sandcastle made in Denmark has entered into new Guinness World Record for being the tallest sandcastle in the world.
The triangular-shaped sandcastle has been constructed in the town of Blokhus in Denmark.
It stands at the height of 21.16 metres (69.4 feet).
This new structure is 3.5m taller than the preceding report held with the aid of a sandcastle measuring 17.66 m in Germany in 2019.
Dutch creator, Wilfred Stijger, was once assisted through 30 of the world's first-class sand sculptors.
The shape is built in the form of a triangle to avoid collapsing like many others have.
A wood structure used to be built around it to enable the artist to carve the top-notch figures in the sand.
This instead decorated monument in the small seaside village of Blokhus, which is reminiscent of a pyramid, is made up of 4,860 tonnes of sand.
To make sure the sand sticks on, it was combined with a round 10% clay.
Jal Jeevan Mission:Center has allocated Rs.3,323.42 to Orissa - 18 Jul 21
Highlights:
The central allocation of Jal Jeevan mission to Orissa has been increased to Rs 3,323.42 crore for the year 2021-2020.
The Centre is assisting Odisha in becoming a 'Har Ghar Jal' state by March 2024, with a four-fold increase in allocation.
Jal Jeevan Mission: A Fact File
By 2024, it is hoped that all rural Indian households will have access to safe and sufficient drinking water via individual household tap connections.
It aims to provide 55 litres of water per person per day to every rural household by 2024 via Functional Household Tap Connections (FHTC).
It also includes a functional tap connection to schools, Anganwadi centres, health centres, wellness centres, GP buildings and community buildings.
The programme will also include mandatory source sustainability measures such as recharge and reuse through grey water management, water conservation, and rain water harvesting.
At the local level, JJM focuses on integrated demand-side and supply-side water management.
The Mission is founded on a community-based approach to water.
It intends to establish a jan andolan for water, making it a top priority for everyone.
It encourages and ensures voluntary ownership among the local community through contributions in cash, kind, and/or labour, as well as voluntary labour.
Parent Ministry: Drinking Water and Sanitation Department, Ministry of Jal Shakti
Funding Pattern: The Centre and states split funds 90:10 for Himalayan and North-Eastern states, 50:50 for other states, and 100 percent for Union Territories.
Four-tiered scheme implementation and monitoring at the national, state, district, and village levels.
First LNG Facility Plant of India set up at Nagpur - 19 Jul 21
Highlights:
The Union Minister inaugurated India's first LNG facility in Nagpur, Maharashtra.
Baidyanath Ayurvedic Group (private sector) has established the country's first Liquefied Natural Gas (LNG) facility plant on Kamptee Road, near the Nagpur-Jabalpur Highway.
Liquified Natural Gas (LNG):
LNG is a clear, colourless, non-toxic liquid formed by cooling natural gas to -162oC (-260oF).
The cooling process reduces the volume of the gas by 600 times, making storage and shipping easier and safer.LNG will not burn when it is liquid.
When LNG arrives at its destination, it is converted back into a gas at regasification plants.
It is then piped to homes, businesses, and industries to be burned for heat or electricity generation.
LNG is also becoming a more cost-effective and environmentally friendly transportation fuel, particularly for shipping and heavy-duty road transport.
It has the potential to reduce logistics costs while also creating numerous job opportunities.
LNG is the fuel of the future, and it will transform the transportation industry.
Geo Imaging Satellite to be Launched in August - ISRO - 19 Jul 21
Highlights:
The ISRO (Indian Space Research Organisation) is back into its launch activity fully at Sriharikota with the planned orbiting of geo imaging satellite GISAT-1 onboard GSLV-F10 rocket on August 12.
GISAT-1 to be placed in a Geosynchronous Transfer Orbit by GSLV-F10 and, it will be placed in the final geostationary orbit that is about 36,000 km above earth's equator) using its onboard propulsion system.
GISAT-1: A fact File
The 2,268-kg GISAT-1 was initially slated to be launched from Sriharikota in Nellore district (100kms north of Chennai) of Andhra Pradesh on March 5 last year, postponed a day before the blast-off due to technical reasons.
According to ISRO, GISAT-1 will facilitate near real-time observation of the Indian sub-continent, under cloud-free conditions, at frequent intervals.
The earth observation satellite provides the country with real-time images of its borders and enable quick monitoring of natural disasters.
World Youth Skills Day observed on15th July - 20 Jul 21
Highlights:
World Youth Skills Day is celebrated by United Nations (UN) globally on 15 July every year. Youth Skills Day is celebrated as an opportunity for young people.
The opportunities of young people include technical and vocational education and training institutions, public and private sector stakeholders to acknowledge & celebrate the importance of equipping all young people with skills for employment and decent work and entrepreneurship. In the year 2014, the General Assembly (UNGA) declared 15 July as World Youth Skills Day to celebrate the strategic importance of equipping young people with employment, decent work, and entrepreneurship skills.
Theme: Reimagining Youth Skills Post-Pandemic
First National Dolphin Research Centre of India - 20 Jul 21
Highlights:
The First National Dolphin Research Centre (NDRC) of India and Asia will be established upon the bank of the Ganges river around Patna University.
About 1,455 dolphins have been sighted during a survey done in 2018-19 in the river Ganga by the teams of experts.
The Gangetic dolphin is considered the National aquatic animal of India, but it frequently falls prey to illegal poaching.
The presence of dolphins in the Ganga river gives a sign of a healthy ecosystem as dolphins live at least in 5 ft to 8 ft deep water.
IUCN Status of the Gangetic dolphin has been declared as an endangered aquatic animal.
This is one of the four freshwater dolphins species globally.
Another three species are found in the Yangtze River, the Indus River in Pakistan and the Amazon River globally.
Khelo India Youth Games 2022 to be in Haryana - 21 Jul 21
Highlights:
The state authorities of Haryana will organise the Khelo India Youth Games 2021 in February 2022.
Earlier, the sports activities exhibit was once scheduled to be held from November 21 to December 5, 2021, but has been shifted due to the viable third wave of Covid-19 pandemic and maintaining in thinking that Khelo India Youth Games 2021 are to be held in the Under-18 category.
Around 8,500 players will participate in the match, of which 5,072 will be athletes, including 2,400 women and 2,672 males.
Single Largest Solar Park of India at Rann of Kutch - 21 Jul 21
Highlights:
The Ministry of New and Renewable Energy (MNRE) has approved the establishment of a 4750 MW renewable energy park at Rann of Kutch in Khavada, Gujarat, for NTPC Renewable Energy Ltd.
This will be India's largest solar park.
This park will be used by NTPC REL to generate green hydrogen on a commercial scale.
It intends to build a total of 60 GW of renewable energy capacity by 2032.
Currently, it has 66 GW of installed capacity in 70 power projects, and another 18 GW is under construction.
It also commissioned India's largest 10 MW floating solar energy on the reservoir of Andhra Pradesh's Simhadri Thermal Power Plant
The 100 MW floating solar project at the Ramagundam Thermal Power Plant Reservoir in Telangana is in the advanced stages of implementation.
The deployment of photovoltaic panels on the surface of bodies of water is referred to as floating solar plants.
APEDA Inks MoU with NAFED - 22 Jul 21
Highlights:
A Memorandum of Understanding was signed between the Agricultural and Processed Food Products Export Development Authority (APEDA) and the National Agricultural Cooperative Marketing Federation of India Ltd. (NAFED).
Goal of the Memorandum of Understanding: Take advantage of the export potential of agricultural products and processed foods of cooperatives and farmer producer organizations (FPOs)
Key areas of cooperation include facilitating APEDA registered exporters to receive assistance under all programes implemented through NAFED
The MoU aims to ensure the long-term viability and growth of cooperative exports by addressing issues such as technology, skill, high-quality products, and market access.
It will also make it easier for Farmers' Cooperatives to participate in global trade.
APEDA is the apex body within the Union Ministry of Commerce and Industry in charge of agricultural export promotion.
It was created by the APEDA Act of 1985.
NAFED: A Fact File
It is the apex organisation of agricultural marketing cooperatives in India.
It was established on October 2, 1958.
It is governed by the Multi-State Co-operative Societies Act of 2002.
NAFED is now one of India's largest procurement and marketing agencies for agricultural products
First Green Hydrogen Mobility Project of India - 22 Jul 21
Highlights:
NTPC signed a Memorandum of Understanding (MOU) with the UT of Ladakh and the Ladakh Autonomous Hill Development Council (LAHDC) to establish India's first Green Hydrogen Mobility project.
Leh will be the first city in India to implement a zero-emission green hydrogen mobility project. In the beginning, NTPC intends to operate 5 hydrogen buses.
The first solar installations by NTPC in Leh, in the form of solar trees and a solar carport, were also unveiled.
Color tabs categorise the sources and processes used to produce hydrogen.
Grey hydrogen is hydrogen derived from fossil fuels, and it accounts for the vast majority of hydrogen produced today.
Blue hydrogen is hydrogen that is produced from fossil fuels and has carbon capture and storage capabilities.
Green hydrogen is hydrogen that is produced entirely from renewable energy sources. Renewable energy electricity is used to split water into hydrogen and oxygen.
World Brain Day observed on 22nd July - 23 Jul 21
Highlights:
World Brain Day is observed on 22 July.
It aims to create awareness about a neurological disorder, multiple sclerosis.
Every year, focusing on a different theme each year.
Many public awareness programmes and educational & social media activities promote the movement to stop multiple sclerosis, commencing July 22, 2021, & continuing until October 2022.
The theme for this World Brain Day is "Stop Multiple Sclerosis".
World Brain Day advocates early diagnosis of this condition that can help improve the patient's quality of life.
First Pod Taxi Service to be launch in India - 23 Jul 21
Highlights:
India to get its first pod taxi service between Noida Airport and Film City.
India will see its first pod taxi running between Noida Airport and Noida Film City.
As per the latest reports, it will start running on the tracks as soon as flights start operating from Noida Airport.
IPRCL (Indian Port Rail & Ropeway Corporation Limited) has prepared a Detailed Project Report (DPR) for the pod taxi service between Film City and Noida Airport at Jewar.
There are ideas to run a driverless taxi between these two destinations.
The cost will be about Rs 862 crore, according to the DPR submitted to the Yamuna Expressway Industrial Development Authority (Yeida).
This is 14 km long, it will be the first pod taxi service in India. Pod taxis can accommodate four to six passengers per car.
This vital project will provide smooth connectivity to residential and industrial areas falling between film city and the Noida International Airport.
Center approved MoU between India and Denmark - 24 Jul 21
Highlights:
The Union Cabinet has approved a Memorandum of Understanding (MoU) between the ministries of health of India and the Kingdom of Denmark for cooperation in the field of health and medicine.
The bilateral MoU will encourage cooperation between the Ministry of Health of India and the Ministry of Health of the Kingdom of Denmark through joint initiatives and technology development in the health sector.
It will strengthen bilateral ties between India and Denmark
This will facilitate the improvement of the public health status of the people of both countries,
It will strengthen India-Denmark bilateral ties.
National Broadcasting Day observed on 23rd July - 24 Jul 21
Highlights:
National Broadcasting Day is designated on July 23 each and every year to celebrate the radio, an essential part of people's lives in India, both as an accessible medium of entertainment and the news.
The first-ever radio broadcast went on air from the Bombay Station under the Indian Broadcasting Company in 1927.
The first broadcast of radio was happened on 23 July 1927, from Bombay Station.
The Bombay station was then owned by the Indian Broadcasting Company, a private company.
The State took over the broadcasting on 1st April 1930, & renamed it as Indian State Broadcasting Service.
Initially, It was on an experimental basis. It permanently came under government control in the year 1932.
On June 8, 1936, the Indian State Broadcasting Service became All India Radio (AIR).
At present, All India Radio is one of the largest public broadcasting organisations in the world
Center launched Kiran Sarathi for farmers - 25 Jul 21
Highlights:
Digital Platform Kisan Sarathi launched for farmers.
Kisan Sarathi : A Fact File
It is a digital platform to facilitate farmers to get the 'right information at the right time' in their desired language.
It is available in Hindi and other regional languages.
Farmers can interact & avail personalised suggestions on agriculture and allied areas directly from the respective scientists of Krishi Vigyan Kendra (KVKs).
These nodal centres ensure growers benefit from research and technology.
Union Govt. Launched E-100 Pilot Project - 26 Jul 21
Highlights:
The E-100 Pilot Project has been launched.
On World Environment Day, the E-100 Pilot Project was launched in Pune (5 June).
The project's goal is to build a nationwide network for ethanol production and distribution.
Ethanol Blended Petrol (EBP) Programme : A fact File
The Ethanol Blended Petrol Program was established in 2003 with the goal of encouraging the use of renewable and environmentally friendly fuels while reducing India's reliance on imports for energy security.
The government has set a target of 10% ethanol blending by 2022 and 20% blending (E20) by 2030,with a starting of 5% blending.
The programme is carried out in accordance with the National Biofuels Policy.
Oil marketing companies (OMCs) will purchase ethanol from domestic sources at government-set prices under this programme.
Until 2018, the only source of ethanol was sugarcane.
The government has now expanded the scheme's scope to include foodgrains such as maize, bajra, fruit and vegetable waste, and so on, in order to produce ethanol.
Indian Institute of Heritage to be set up in India - 26 Jul 21
Highlights:
The central government has planned to set up the Indian Institute of Heritage at Noida, Gautam Buddha Nagar.
This will impact higher education & research in the field of rich Indian heritage and its conservation, leading to Masters and PhD courses in History of Arts, Conservation, Museology, Archival Studies, Archaeology, Preventive Conservation, Epigraphy and Numismatics, Manuscriptology as well as conservation training facilities to in-service employees and students of the institute.
This institute is being set up is deemed to be a university by integrating Institute of Archaeology (Pt Deendayal Upadhyaya Institute of Archaeology), School of Archival Studies under National Archives of India, New Delhi, the National Research Laboratory for Conservation of Cultural Property (NRLC), Lucknow, National Museum Institute of History of Art, Conservation and Museology (NMICHM) and Academic Wing of Indira Gandhi National Centre for the Arts (IGNCA), New Delhi.
New Generation of Akash Surface-to-Air missile launched - 27 Jul 21
Highlights:
The DRDO successfully flight-tested a new generation of Akash surface-to-air missiles from an integrated test range off the coast of Odisha, enhancing air defence capabilities.
Compared with the original version, the new variant of Akash-NG has a slightly better range and can strike targets at a distance of about 25 kilometers.
During testing, the missile demonstrated the high manoeuvrability required to eliminate rapid and agile aerial threats.
Akash Missile System: A Fact File
Akash is India's first indigenously manufactured medium-range Surface-to-Air missile capable of engaging multiple targets from multiple directions.
Manufacturer: Defense Research and Development Organization (DRDO)
The all-weather missile can engage targets at a speed 2.5 times faster than the speed of sound and detect and destroy targets flying at low, medium, and high altitudes.
The design and development of the Akash missile system is part of India's 30-year Integrated Guided-Missile Development Programme (IGMDP), which also includes other missiles such as Nag, Agni, Trishul, and Prithvi.
This nuclear-capable missile can reach speeds of up to 2.5 Mach (nearly 860 m/s) and a maximum altitude of 18 km.
It has a range of 30 km and can strike enemy aerial targets.
Features:
It is capable of being launched from mobile platforms such as battle tanks or wheeled trucks. It has a kill probability of nearly 90%.
The missile is aided by an indigenously developed radar known as 'Rajendra,' which is capable of handling multiple targets from multiple directions in group or autonomous mode.
Because of its solid-fuel technology and high-tech radars, the missile is said to be less expensive and more accurate than the Patriot missiles used by the United States.
MoU Between Indian Navy and Kotak Mahindra - 27 Jul 21
Highlights:
The Indian Navy (IN) has signed a Memorandum of Understanding with Kotak Mahindra for salary accounts of all its personnel.
It includes both serving and retired.
The Bank will reportedly offer unique salary account benefits like enhanced complimentary personal accident insurance cover, special education benefit for children, additional girl child benefit, attractive rates, & zero processing fees on personal loans, car loans and home loans.
The Kotak Mahindra salary account provides a variety of privileges, and have further personalized offerings for the needs of Indian Navy personnel and their families.
Ministry of Social Justice and Empowerment to launch SMILE Scheme - 28 Jul 21
Highlights:
The government has devised a plan that includes comprehensive measures to improve the well-being of beggars.
SMILE: A Fact File
The Ministry of Social Justice and Empowerment has developed a scheme called "SMILE – Support for Marginalized Individuals for Livelihood and Enterprise," which includes a sub-scheme called "Central Sector Scheme for Comprehensive Rehabilitation of Persons Involved in Begging."
The scheme focuses heavily on rehabilitation, medical facilities, counselling, basic documentation, education, skill development, economic links, and so on.
The scheme would be implemented with the help of state/local governments/local urban bodies, non-profit organisations, community-based organisations (CBOs), institutions, and others.
The scheme provides for the use of existing shelters provided by the state/UT government and urban local governments to help people who engage in begging recover
If existing shelter homes are not available, the implementing agencies will establish new dedicated shelter homes.
The Ministry has also launched pilot projects in ten cities, including Delhi, Bangalore, Chennai, Hyderabad, Indore, Lucknow, Mumbai, Nagpur, Patna, and Ahmedabad, on Comprehensive Rehabilitation of Persons Engaged in the Act of Begging.
Orchha and Gwalior cities selected by UNESCO - 28 Jul 21
Highlights:
Madhya Pradesh, Orchha and Gwalior cities have been selected by UNESCO under its Historic Urban Landscape Project.
The project was started in 2011.
The historic Urban Landscape project of UNESCO for the cities of Orchha and Gwalior was launched by the Chief Minister of Madhya Pradesh through video conferencing.Six cities of South Asia, including Varanasi and Ajmer, are already involved in this landscape project.
Gwalior and Orchha have been selected as the 7th and 8th cities of South Asia.
Honey Mission Programme Launched by KVIC - 29 Jul 21
Highlights:
During 2017-18, the Khadi & Village Industries Commission (KVIC) of the Ministry of MSME launched the Honey Mission programme.
It is being implemented in rural India to promote beekeeping activities and provide self-sustaining employment opportunities for farmers, Adivasis, and unemployed youth.
Beneficiaries receive Bee Boxes, tool kits, live bee colonies, and training as part of the program.
Additionally, traditional beekeepers are provided with long-term employment through the Ministry of MSME's Scheme of Fund for Regeneration of Traditional Industries (SFURTI), which organises them into clusters and provides them with new machinery and training.
The scheme has approved 29 honey clusters, which will benefit 13,388 beekeepers, and the Indian government has provided financial assistance of Rs.68.65 crore.
It is also proposed that in the financial year 2021-22, eight Self-Help Groups be formed to benefit 80 beekeepers in the Bundelkhand Region.
Bhartiya Prakritik Krishi Padhati - Paramparagat Krishi Vikas Yojana - 29 Jul 21
Highlights:
Since 2020-21, the government is implementing Bhartiya Prakritik Krishi Padhati as a sub-program of Paramparagat Krishi Vikas Yojana to promote traditional indigenous customs and practices.
Bhartiya Prakritik Krishi Padhati (BPKP): A Fact File
The scheme focuses primarily on eliminating all synthetic chemical inputs and promoting on-farm biomass recycling, with a particular emphasis on –
Mulching with biomass
Utilization of cow dung-urine formulations
Plant-based preparations
Soil aeration is done on a regular basis.
Under BPKP, financial assistance of Rs 12,200 per hectare is provided for 3 years for cluster formation, capacity building, and continuous management of well-trained personnel, certification and residue analysis
Rashtriya Gram Swaraj Abhiyan - A CSS Scheme - 30 Jul 21
Highlights:
The reorganized Rashtriya Gram Swaraj Abhiyan, a Centrally Sponsored Scheme will be implemented in all states/UT in 2018-19.
Abhiyan: A Fact File
It was introduced in 2018. It is a Centrally-funded programme. The primary goal is to strengthen Panchayati Raj institutions in order to achieve the Sustainable Development Goals.
Theme: Collaboration with the Antyodaya, mission and emphasize the strengthening of Panchayati Raj institutions in 117 ideal areas.
It is a concerted effort to achieve "Sabka Sath, Sabka Gaon, Sabka Vikas."
The RGSA assists over 2.55 lakh Panchayati Raj Institutions (PRIs) in developing governance capabilities through inclusive local governance with a focus on maximising available resources.
Priority will be given to national issues that have the greatest impact on excluded groups, such as poverty, primary health care, nutrition, immunisation, and so on.
This scheme extends to all UTs and states in the country, and will also include rural local government agencies in non-part IX areas where Panchayats do not exist
It will create an institutional structure for PRI capacity building at the state, national, and district levels, complete with adequate human resources and infrastructure.
Panchayats will be gradually strengthened through incentivisation based on nationally important criteria, encouraging a competitive spirit among them.
Under the scheme, funds are not distributed by district or panchayat.
There is no provision in the Rashtriya Gram Swaraj Abhiyan scheme for the formation of new Panchayats. Panchayats are formed or reorganised by the respective states/union territories based on their needs.
World Drowning Prevention Day observed on 25th July - 30 Jul 21
Highlights:
World Drowning Prevention Day is observed on 25 July.
The day is declared through UN General Assembly Resolution Global drowning prevention, on April 2021.
World Drowning Prevention Day serves as a chance to highlight the tragic & profound impact of drowning on families and communities and also to offer life-saving solutions to prevent it.
All the stakeholders that include governments, UN agencies, civil society organizations, etc. are invited to mark this day by highlighting the need for action on proven measures that include:
Installing barriers that may control access to water
One must provide safe places that must be away from water for kids.
Teaching swimming, water safety or other skills
Teaching bystanders about the safe rescue
Improving flood risk management.
Among all these precautions, basic life-saving skills are at times neglected. Here are five life-saving solutions to prevent drowning.
Kandla becomes the First Green SEZ - 31 Jul 21
Hi
ghlights:
Kandla, Gujarat, has become the country's first Green Special Economic Zone.
It has been awarded the CII's IGBC (Indian Green Building Council) Green Cities Platinum Rating.
Indian Green Building Council: A Fact File
The Indian Green Building Council (IGBC) is part of the Confederation of Indian Industries (CII) and was established in 2001
Goal: "To provide a sustainable built environment for all, and promote India to become one of the global leaders in a sustainable built environment by 2025."
The council provides a wide range of services, including the creation of new green building rating programmes, certification services, and green building training programmes.
The Green Building Congress, the council's annual flagship event on green buildings, is also organised by the council.
The council is based on committees, driven by members and focused on consensus
Through local chapters, all stakeholders in the construction industry are involved in the council's activities.
In addition, the council collaborates closely with several state governments, the Central government, the World Green Building Council, and bilateral and multilateral organisations to promote green building concepts throughout the country.
Dholavira in India included in 40th UNESCO World Heritage Site - 31 Jul 21
Highlights:
India nominated the city of Harappa, Dholavira, in Gujarat's Rann of Kutch and has been included in the UNESCO World Heritage List.
This comes just a few days after Telangana State's Rudreswara Temple (also known as the Ramappa Temple) was designated as India's 39th World Heritage Site.
Dholavira: A Fact File
Dholavira is an outstanding example of a Harappan Civilization proto-historic Bronze Age urban settlement.
It is one of the few well-preserved urban settlements in South Asia, and its history can be traced back to the 3rd to the middle of the 2nd millennium BCE.
It is the sixth-largest of over 1,000 Harappan sites discovered so far.
The property is divided into two parts:
A fortified city and A cemetery in the city's western outskirts.
The city wall consists of a fortified castle and attached Bailey and ceremonial venues, as well as a fortified middle town and a lower town.
To the east and south of the Citadel, there are a number of reservoirs.
Unlike other Harappan antecedent towns, Dholavira was strategically located on the island of Khadir to harness various mineral and raw material sources and to facilitate internal and external trade to the Mesopotamianand Magan (modern Oman peninsula) regions.