Monthly Current Affairs for all banking PO,Clerk,IBPS PO,Railway,SSC,IAS,OAS Exams
More Visit www.isbtonline.com
India's first 3D printed house at IIT-M - 01 May 21
Highlights:
The Union Finance Minister Smt Nirmala Sitaraman inaugurated the first 3D printed house at IIT Madras.
Details Analysis:
The House was constructed using indigenous 3D printing technology.
It was built in just five days.
It was built by TVASTA Manufacturing solutions based on a concept by former IIT-M students.
What is 3D printing ?
3D printing is a process of making three dimensional objects through digital instructions.
It is also called Additive manufacturing.
It is the opposite of Subtractive Manufacturing.
Subtractive Manufacturing is cutting away from a large material.
The Global market of 3D printing is expected to reach 34.8 billion USD by 2024.
3D Printing in India:
In 2020, the Ministry of Electronics and Information Technology released the National Strategy for Additive Manufacturing.
India holds only 1.4% of the global market share in Additive Manufacturing.
Within ASEAN grouping, Singapore, Thailand and Malaysia account to about 80% of the Additive Manufacturing market.
National Strategy for Additive Manufacturing:
The key goal is to position India as a global hub for additive manufacturing.
It will address the following challenges in 3D printing in India:
Fabrication speed
Surface finish of contoured surfaces
Data Formats
Lack of Additive Manufacturing Standards
3D Printing in Construction
In the construction sector, it takes a lot of hard work to create a detailed, handmade and scaled product.
With 3D printing the task becomes easier especially when complex geometries are involved.
It can render detailed models in terms of colour and range of materials.
According to the National Strategy of Additive Manufacturing, there are seven types of Additive Manufacturing processes.
They are as follows:
Vat Photopolymerization
Binder Jetting
Directed Energy Deposition
Material Extrusion
Material Jetting
Powder Bed Fusion
Sheet Lamination
Chandler Good Government Index : India ranked 49th - 01 May 21
Highlights:
India ranked 49th in the Chandler Good Governance Index out of 104 countries.
The Chandler Good Governance Index is released by the Chandler Institute of Governance headquartered in Singapore.
The index is prepared based on seven pillars namely leadership and foresight, strong institutions, robust laws and policies, attractive market place, financial stewardship, helping people rise, global influence and reputation.
Details Analysis:
Finland topped the ranking following Switzerland, Singapore, Netherlands, Denmark and Norway.
Pakistan was ranked at 90th place, Sri Lanka at 74th and Nepal at 92nd.
Among BRICS countries China ranked 140th, Brazil at 67th, Russia at 48th, South Africa at 70th.
It recommends "Pracademics" in Government. Pracademics is rigorous understanding of research and data with a practical sense of what governments need to do to succeed.
Chandler Good Governance Index: A Fact File
It aims to strengthen public institutional capacity through research, training and advise.
Also it supports governments and public officers world wide in building the nation.
India celebrates Good Governance Day on December 25.
The Ministry of Personnel, Public Grievance and Pensions releases Good Governance Index assessing the initiatives of State Governments and Union Territories.
The National E-Governance Plan of India aims to make all the government services accessible to the common man.
The Right to Information Act, 2005 ensure transparency in governance.
NITI Aayog has been established.
It is a policy commission established to achieve sustainable development goals with cooperative federalism.
Govt sets record 104.3 mn ton rice production target for 2021-22 kharif season - 01 May 21
Highlights:
According to the ministry, the production target for cotton has been fixed at 37 million bale (of 170 kg each), sugarcane at 387 million tonne, while jute/mesta at 10.6 million bale (of 180 kg each) for the current year.
Rice is the main crop grown in the kharif season, sowing of which begins with the onset of southwest monsoon from June.
Details Analysis:
The government set a record rice production target of 104.3 million tonne for the kharif season of 2021-22 crop year (July-June).
Rice is the main crop grown in the kharif season, sowing of which begins with the onset of southwest monsoon from June.
In the kharif season last crop year, rice production was estimated to be at 103.75 million tonne against the target of 102.60 million tonne, as per the agriculture ministry's second advance estimate.
Discussing with states about the preparedness for the forthcoming kharif season, Agriculture Commissioner S K Malhotra said southwest monsoon as a whole is likely to be normal this year as per the Met Department.
The rice production target for the 2021-22 kharif season is set at a record 104.3 million tonne.
He asked the states to promote rice hybrid and drought, salinity and flood-tolerant seed varieties, besides encouraging safe and judicious use of tricyclazole and buprofezin in rice to avoid the presence of residue in rice exports.
Whereas the production target for coarse cereals is kept at 37.31 million tonne, oilseeds at 26.20 million tonne and pulses at 9.82 million tonne for the kharif season of 2021-22.
The Total foodgrains production target of 151.43 million tonne has been set for the kharif season of this year.
In the same kharif season last year, foodgrains production was estimated to have been 147.95 million tonne, slightly below the target of 149.35 million tonne set for that season, as per the ministry's data.
According to the ministry, the production target for cotton has been fixed at 37 million bale (of 170 kg each), sugarcane at 387 million tonne, while jute/mesta at 10.6 million bale (of 180 kg each) for the current year.
On agri-inputs, Malhotra said the requirement of urea has been assessed at 177.53 lakh tonne, di-ammonium phosphate (DAP) at 65.18 lakh tonne, Muriate of Potash (MoP) at 20.24 lakh tonne and NPK fertilisers at 61.87 lakh tonne for the kharif season of this year.
In the case of seeds, the availability is estimated to be in surplus as far as most kharif crops are concerned, except for maize and soybean.
The shortage of maize seeds is pegged at 73,445 tonne, while soybean seeds at 87,656 tonne in the forthcoming kharif season, which the government said will be met from National Seeds Corporation, private seed companies and farm-saved seed, Malhotra said in the presentation.
However, the overall foodgrains production target for the full 2021-22 crop year is kept at 307.31 million tonne. This includes kharif and rabi season.
Ayushman Bharat Diwas odserved on April 30 - 01 May 21
Highlights:
Every year, the Ayushman Bharat Diwas is celebrated on April 30 in India.
The Ayushman Bharat Diwas is celebrated to achieve twin missions.
They are to promote health and wellness to the poor and also to provide insurance benefits to them.
Ayushman Bharat Scheme: A Fact File
The Scheme was launched by Prime Minister Narendra Modi in April 2018.
According to the Ministry of Health and Family Welfare, the Ayushman Bharat Scheme has so far operationalised 75,532 Ayushman Bharat Health and Wellness Centre.
It has fixed a target of 1.5 lakh Health and Wellness Centre by 2022.
The beneficiaries are chosen from the Socio-Economic Census Database.
It is the largest health cover in the world.
It aims to provide five lakh rupees of health cover per family per year.
The beneficiaries of Pradhan Mantri Jan Arogya Yojana is from bottom 40% of Indian Population.
The scheme also covers fifteen days of pre-hospitalisation and fifteen days of post-hospitalisation.
This includes the expenses of medicines and tests.
The scheme subsumed the Senior Citizen Health Insurance Scheme and Rashtriya Swasthya Bima Yojana.
The scheme has packages that include knee replacement, bypass and other treatments provided at 15% cheaper than the Central Government Health Schemes.
What is Ayushman Mitra ?
The "Ayushman Mitra" initiative was started to provide employment to the unemployed.
More than ten lakh jobs were created under the Ayushman Mitra initiative.
The Ayushman Mitras were deployed directly in private hospitals and government hospitals.
The youth employed under the scheme will receive salary of Rs 15,000.
Also, they receive incentive of Rs 50 on every beneficiary.
The Ayushman Mitras should provide key information to the beneficiaries.
They should inform the state agency after the discharge of the patient.
National Commission for Women: WhatsApp Number for Pregnant Women - 02 May 21
Highlights:
The National Commission for Women recently launched the WhatsApp number for pregnant women.
The helpline number is 9354954224.
It is a "message only" helpline number.
It will provide round the clock medical assistance to expectant mothers all over the country.
The National Commission for Women has set up a dedicated team to look after the grievances raised from pregnant women on the number.
National Commission for Women: A Fact File
It was established under the National Commission for Women Act in 1992.
The body reviews legal and constitutional safeguards of women.
The chairperson of the commission is appointed by the Government of India.
Also, the other five members in the commission are also appointed by the GoI.
These members should have experience in women voluntary organisation, economic development, legislation, administration, etc.
Jayanti Patnaik was the first Chairperson of National Commission for Women.
Functions:
Investigates and examines the matters related to the safeguards of the women as provided by the Constitution of India.
Presents reports about working on those safeguards.
Recommends safeguards to enhance conditions of women in the country
It takes Suo Moto Notices in matters related to deprivation of women rights Concerns
The National Commission for Women has no legislative powers.
It shall only suggest amendments.
It does not have the power to choose its own executives.
The commission is reliant on financial assistance from the Government of India.
Agriculture Infrastructure Fund crosses Rs. 8,000 crores mark - 02 May 21
Highlights:
The Ministry of Agriculture and Farmers Welfare recently announced that the Agriculture Infrastructure Fund recently crossed Rs 8,000 crore mark.
The Ministry has received 8,665 applications so far.
The worth of these applications has amounted to Rs 8, 216 crores.
Out of this, Rs 4, 000 crores have been sanctioned by the Ministry so far.
Details Analysis:
The states that received maximum help through the fund are Andhra Pradesh, Madhya Pradesh, Uttar Pradesh, Karnataka, and Rajasthan.
The largest share of the sanctioned application was contributed by the following sectors:
Primary Agricultural Societies: 58%
Agri-Entrepreneurs: 24%
Individual Farmers: 13%
Agriculture Infrastructure Fund : A Fact File
In 2020, the Government of India established the Agriculture Infrastructure Fund to inject credit into agriculture and its allied activities.
It was launched as a part of Atma Nirbhar Bharat.
The main objective of the fund is to make the farmers self-reliant.
Around One Lakh Crore of rupees was allocated for the fund.
It is to be implemented between 2020 and 2029.
The fund will be used to provide loans to the Marketing Cooperative Societies, Primary Agricultural Societies, Farmer Producers Organisation, Joint Liability Groups, Self Help Groups.
The fund is being provided for setting up of warehouses, cold stores, silos, grading, packaging units, ripening chambers, etc.
The loans provided under the finds will receive an interest subvention of 3% per annum up to two crores of rupees.
This interest subvention is available for a period of seven years.
The Agricultural Infrastructure Funds are managed by the Management Information System Platform.
Govt appoints Rabi Sankar as next RBI deputy governor - 02 May 21
Highlights:
The government has appointed RBI Executive Director T Rabi Sankar as the fourth deputy governor of the central bank.
Sankar fills the vacancy created by the retirement of BP Kanungo on April 2, after completing one-year extension.
Rabi Shankar, Kunago, RBI deputy governor, Appointments Committee of the Cabinet , Shankar portfolio, fintech, information technology, payments system and risk monitoring.
Details Analysis:
The Appointments Committee of the Cabinet cleared his appointment for a three-year tenure or till he superannuates, whichever is earlier.
The other three deputy governors are Michael D Patra, who heads the all-important monetary policy department; Mukesh Kumar Jain, the commercial banker-turned-central banker; and Rajeshwar Rao. Sankar's portfolio may include the departments headed by Kanungo, which included fintech, information technology, payments system and risk monitoring.
He had joined the central bank as a research officer in September 1990. Sankar has a Master's degree in science and statistics from the Banaras Hindu University and a diploma in development planning from the Institute of Economic Growth, according to a Linkedin post.
Last year, Sankar was appointed as the chairman of the Indian Financial Technology and Allied Services, an RBI subsidiary.
Before that, he also worked with the International Monetary Fund on bond markets development for the government and also with the central bank of Bangladesh.
Govt sets record target to raise foodgrain production by 2% during 2021-22 - 03 May 21
Highlights:

The government has set a target to buy 42.74 MT for the central pool during 2021, which is nearly 10% more than actual quantity purchased last year.
Food Corporation of India (FCI) and state agencies have purchased nearly 26 MT of wheat as on April 28 in ongoing season, as against 7.76 MT during corresponding period of last year.
Details Analysis:
After the India Meteorological Department (IMD) predicted a 'normal' monsoon, the government has set a record target to raise foodgrain production by 2% (y-o-y) during 2021-22 crop year, starting July.
With prices of all rabi crops currently ruling either near or above the minimum support prices (MSPs) despite bumper harvest, the government can safely bet on next kharif crops to increase the overall agriculture growth and boost the rural economy.
Releasing the target at the annual kharif conference, agriculture commissioner SK Malhotra said the target of total food grains production for 2021-22 is set at a record 307.31 million tonne (MT), comprising 151.43 MT in kharif season and 155.88 MT during rabi. In 2020-21, production was 303.34 MT, against the target of 301 MT.
For 2021-22, the target for rice production has been fixed at 121.1 MT, wheat at 110 MT, pulses at 25MT, coarse cereals at 51.21 MT and oilseeds at 37.5MT.
Higher production targets for pulses and oilseeds are the necessity of the nation to reduce our dependency on import and to achieve the dream of Aatmanirbhar Bharat.
Expressing concerns over shortage of oilseeds and pulses, Tomar requested state governments to work on mission mode to overcome the demand-supply mismatch.
The IMD has predicted this year's monsoon rainfall to be 98% of the long period average (LPA) of 88 cm. The monsoon season of June-September has over 70% share in India's annual rainfall and is considered key to the success of agriculture sector, as almost 52% of the agricultural land is rain-fed.
According to the weather bureau, rainfall between 96% and 104% of the LPA is considered 'normal' and 90-96% of the LPA is categorised as 'below normal'.
The agency will release the region- and month-wise forecast for 2021 in either the last week of May or the first week of June.
Continuing thrust on higher cereals output over the last six years has proved the government's reluctance to take any chance, even though it has been running schemes for Punjab and Haryana farmers to shift from water-guzzling paddy crop.
Though the NDA government declared a shift in the country's agriculture policy from production centric to income centric by announcing a target to double farmers' income by 2022, the continuing thrust on higher (than requirement) procurement of paddy and wheat under MSP operation has been a burden on the exchequer with continuous rise in food subsidy.
Food Corporation of India (FCI) and state agencies have purchased nearly 26 MT of wheat as on April 28 in ongoing season, as against 7.76 MT during corresponding period of last year.
The government has set a target to buy 42.74 MT for the central pool during 2021, which is nearly 10% more than actual quantity purchased last year.
According to FCI, the official reserves had 27.3 MT of wheat as on April 1, which is nearly four times the buffer norm of 7.5 MT.
World Laughter Day observed on 2nd May - 03 May 21
Highlights:
World Laughter Day is celebrated on the 1st Sunday of May every year to spread happiness around the world.
In 2021, the day falls on 2nd May.
Details Analysis:
Laughter will change the people in a peaceful and positive way.
Some people say that laughter is a universal language that may unite mankind. Due to COVID-19, this year's celebration was held online.
Our mission is to achieve health, happiness and world peace through laughter.
In 1998, Dr Madan Kataria, the founder of the World Laughter Yoga Movement, founded World Laughter Day.
In more than 70 countries/regions around the world, World Laughter Day is celebrated on the first Sunday in May every year.
Dr. Madan initiated the "Laughter Yoga" campaign in 1995, with the goal of facial feedback assuming that a person's facial expressions might affect their emotions.
First-ever Electric Tractor tested in Budni ,Madhya Pradesh. - 03 May 21
Highlights:
The first-ever electric tractor was tested at the Central Farm Machinery Training & Testing Institute in Budni (Madhya Pradesh).
The institute initially received an application for an electric tractor under a Confidential Test.
Therefore, the Institute tested the tractor and issued a draft test report in February 2021.
Compared to other types of tractors, an electric tractor would be more environmentally friendly.
World Press Freedom Day observed on 3rd May - 04 May 21
Highlights:
World Press Freedom Day observed on may 3.
The main aim is to celebrate the basic principles of press freedom and defend the media from the attacks on its independence every year.
World Press Freedom Day is also known as World Press Day.
This day also pays tribute to the reporters who lost their lives.
The UN General Assembly announced the news on May 3 to spread people's awareness of the importance of press freedom in terms of its functions, information provision, and significance and awaken the government to fulfil its responsibility to uphold and respect the right to freedom of speech.
In COVID-19, World Press Freedom Day celebrations will be held in online debates and seminars.
In December 1993, in accordance with the recommendations of the UNESCO General Assembly, the United Nations General Assembly proclaimed World Press Freedom Day.
This day reminded governments of all countries to respect their commitment to press freedom.
Theme 2021: "Information as a Public Good".
Operation Samudra Setu Launched - 04 May 21
Highlights:
The Indian Navy has initiated Operation Samudra Setu-II to support the ongoing national mission to meet the country's oxygen needs.
In support of India's battle against COVID-19, mission-deployed Indian Naval Warships will ship liquid Oxygen-filled cryogenic containers and related medical equipment.
Two ships, the INS Kolkata and the INS Talwar have arrived in Bahrain's port of Manama to embark and transport 40MT of liquid oxygen to Mumbai.
The INS Jalashwa and INS Airavat are on their way to Bangkok and Singapore, respectively, for similar missions.
As part of the Vande Bharat Mission, the Indian Navy conducted Operation Samudra Setu last year, repatriating approximately 4,000 stranded and distressed Indian people from the Maldives, Sri Lanka, and Iran.
World Tuna Day observed on 2nd May - 04 May 21
Highlights:
The United Nations commemorates World Tuna Day every year to spread the importance of protecting tuna fish.

Tuna and tuna-like species have important economic significance for both developing and developed countries.

The United Nations (UN) passed a resolution in 2016 that will usher in World Tuna Day from 2017.
Theme " The Global Tuna Industry: Trailblazing through tough times".
The purpose of this day is to prevent the tuna population from collapsing.

Several countries rely on tuna resources for nutrition and food security, income, livelihoods, entertainment, and economic development.

Therefore, this day contributes to the achievement of Sustainable Development Goal 14, which is to live underwater. It aims to protect and sustainably use the oceans, oceans and marine resources.

More than 7 million tons of tuna are harvested every year. Tuna accounts for 20% of marine catches and 8% of the global seafood trade.

By the FAO (Food & Agriculture Organization), more than 96 countries are involved in tuna conservation.

The United Nations proposes implementing the legal framework of the UNCLOS (United Nations Convention on the Law of the Sea) as tuna populations in the world's oceans decrease. The Pandemic has increased the demand for canned tuna across the globe.

As a part of World Tuna Day, this year Virtual Conference and Exhibition has been organized from 19th May to 21st May, and its
National Maritime Day observed on 5th April - 05 May 21
Highlights:
The National Maritime Day of India is celebrated on April 5th each and every year.
The theme of the 56th National Maritime Day is the Indian Ocean-an ocean of opportunities.
National Maritime Day has been observed since 1964.
More than a hundred years ago, on this day in 1919, the first ship of Scindia Steam Navigation Company Ltd, SS Loyalty, traveled from Mumbai to England, thus creating the history of navigation.
When sea routes were controlled by the British, this was a crucial step in the history of Indian shipping.
It marks the anniversary of the red letter in the maritime history of India.
Celebrate this day to promote the awareness of supporting intercontinental trade and the global economy.
The theme of the 56th National Maritime Day is "Indian Ocean-Ocean of Opportunity".
The 2019 National Maritime Day Award, the Varuna Award, will also be awarded for outstanding contributions to the Indian maritime sector.
World Asthma Day observed on 4th May - 05 May 21
Highlights:
Every year, the Global Asthma Initiative organizes World Asthma Day.
It aims to increase people's awareness of asthma.
The first Tuesday of May every year is this day. In 2021, the day is celebrated on 4th May.
According to the World Health Organization, about 235 million people worldwide have asthma.
It is one of the non-communicable diseases.
Asthma is regarded as the most common diseases in children.
The Global Asthma Initiative was launched in 1993 in cooperation with the World Health Organization, the National Institutes of Health, and the National Heart, Lung, and Blood Institute.
It provides medical guidelines based on which public health officials and health workers are spread worldwide.
In India, about 6% of children and 2% of adults are affected by asthma. In India, asthma is not adequately treated and underdiagnosed.
In 1998, the first World Asthma Day was celebrated in more than 35 countries/regions.
During the World Asthma Congress in Spain and Barcelona, the first World Asthma Day was celebrated.
Theme: Uncovering Asthma Misconceptions.
Congo Declares End of Latest Ebola Outbreak - 05 May 21
Highlights:
The Democratic Republic of the Congo (DRC) has announced the 12th Ebola outbreak to be over.
A total of 12 cases have been recorded since the outbreak was announced on February 7, 2021.
The outbreak was brought under control in less than three months after it was declared, thanks to the expertise of the DRC's response team and health partners.
What is Ebola ?
Ebola virus disease (EVD), also known as Ebola haemorrhagic fever, is a serious and frequently lethal illness that affects humans.
The virus is distributed throughout the human population via human-to-human transmission after it is transmitted to humans from wild animals.
The average case fatality rate for EVD is about 50%. In previous outbreaks, case fatality rates have ranged from 25% to 90%.
Community engagement is key to successfully controlling outbreaks.
Case management, monitoring, and communication tracking, as well as a strong laboratory service and social mobilisation, are all important components of effective outbreak control.
Early supportive care, such as rehydration and symptomatic treatment, increases the chances of survival.
International Firefighters Day observed on 4th May - 05 May 21
Highlights:
Every year, May 4th is International Firefighter's Day.
Commemorate this day in honor of the sacrifice of firefighters.
In addition, this day can also raise people's awareness to ensure that the environment and the community are as safe as possible.
May 4th is International Firefighter's Day because it is also St. Florian's Day.
St. Florian was one of the command firemen of the Roman Battalion.
He saved several lives and is considered the patron saint of firefighters. He preserved a complete burning village in ancient Rome.
Saint Florian was born in ancient Rome in 250 AD.
He joined the Roman army and was promoted to the commander of the Roman province.
He organized and raised a group of soldiers whose duty was to extinguish the fire.
The symbol of Firefighter's Day is the red and blue ribbons.
The red in the ribbon represents fire, and the blue represents water.
Padma Awardee Pandit Debu Chaudhuri passed away at 85 - 05 May 21
Highlights:
Sitar Maestro Pandit Devabrata(Debu) Chaudhuri passed away at the age of 85 in Delhi due to covid-19.
He was born in 1935 in Mymensingh (now in Bangladesh).
Debu Chaudhuri: Brief History
Pandit Debu Chaudhuri had been awarded the Padma Bhushan in 1992 for his contribution to arts.
He has also won the Padma Shri and Sangeet Natak Akademi Award
He was also a teacher and writer, who penned six books.
Apart from being an artist he was a disciple of Mushtaq Ali Khan.
India Invited As Guest To G7 Meeting - 06 May 21
Highlights:
India was invited as a guest country to the G7meeting
The G-7 or 'Group of Seven' The G-7 countries are Canada, Italy, Japan, France, Germany, United Kingdom, and the United States.
It was established in 1975
On a rotating basis, the presidents of member countries preside over meetings.
It is a two-day informal annual meeting at which member countries address a variety of global issues.
It lacks a formal constitution and a permanent headquarters.
The decisions made at the summit are not legally binding.
Indian Army Inaugurates its 1st Green Solar Energy Harnessing Plant in North Sikkim - 06 May 21
Highlights:
Indian-Army-inaugurates-first-solar-energy-harnessing-plant in-North-Sikkim.
The Green Solar Energy plant with a capacity of 56 KVA, at an altitude of 16,000 ft, will use vanadium-based battery technology.
The project has been completed in collaboration with IIT Mumbai.
It was completed by a team from IIT Mumbai which was led by Professor Prakash Ghosh and troops of the Indian Army.
The project will benefit troops in forward areas and will be environment friendly.
India Targets 175 GW Renewable Energy by 2022- 100 GW Solar, 60 GW Wind, 10 GW Bio-Energy, 5 GW Small Hydro.
Detained separatist leader Ashraf Sehrai dies in Jammu hospital - 06 May 21
Highlights:
Prominent separatist leader Mohammad Ashraf Sehrai, who was arrested under the Public Safety Act in July last year, died at Jammu's Government Medical College (GMC) hospital.
Sehrai, 77, a close confidant of hardline Hurriyat Conference leader Syed Ali Shah Geelani, was incarcerated at the district jail in Udhampur.
Sehrai, who replaced Geelani as chairperson of the Tehreek-e-Hurriyat in 2018, had tested negative for COVID-19 in a rapid antigen test.
Sehrai, who had been jailed in Udhampur since July 13, 2020, had been suffering from various ailments.
His youngest son Junaid Ashraf Khan had joined the Hizbul Mujahideen terror outfit in March 2018 and was later killed in an encounter with security forces in Srinagar on May 19, 2020.
Sehrai was one of those detained during a lockdown ahead of the revocation of special status to Jammu and Kashmir and its bifurcation into two union territories in August 2019.
He was finally arrested under the PSA from his Barzaulla residence in Srinagar in July last year.
Brief History:
Originally hailing from Tekipura village in Lolab in north Kashmir's Kupwara district, Sehrai joined the Jamaat-e-Islami (JeI) at a young age and remained associated with Geelani for over six decades.
He was detained numerous times on charges of carrying out anti-government and anti-national activities.
Sehrai was Geelani's main supporter and aide when he launched the Tehreek-e-Hurriyat in 2004 after parting ways with the Jamaat.
Sehrai was appointed as acting chairperson by Tehreek-e-Hurriyat in March 2018 and was later elected as chairperson for three years after Geelani stepped down from the post.
Mamata Banerjee sworn-in as West Bengal chief minister for 3rd time - 06 May 21
Highlights:
Mamata Banerjee, the Trinamool Congress (TMC) chief, took oath as the chief minister of West Bengal for the third consecutive term.
She was administered the oath by Governor Jagdeep Dhankhar.
TMC secured 213 seats in the eight-phased West Bengal assembly elections while Bharatiya Janata Party (BJP) won 77 seats.
Mamata became the chief minister of West Bengal for the first time in 2011 by ending the 34-year-long CPI(M) regime, one of the longest-serving elected governments in the world.
After ruling the state for two successive terms, the game of thrown of 2021 was not less than a do-or-die situation for her.
Mamata Banerjee : Fact File:
Mamata started her political career as a Youth Congress worker in the 1970s.
She quickly rose to the ranks and became the general secretary of Mahila Congress and later All India Youth Congress.
In 1984 she was elected as a member of parliament in the 8th Lok Sabha becoming one of India's youngest parliamentarians.
She founded the All India Trinamool Congress in 1997 after a disagreement with Congress.
She worked with three Prime Ministers including PV Narasimha Rao, Atal Bihari Vajpayee and Dr Manmohan Singh.
She had been a Union Minister in both National Democratic Alliance (NDA) and United Progressive Alliance (UPA) governments and held portfolios like Human Resource Development, Youth Affairs and Sports, Women and Child Development, Coal and Mines and the Railways.
Notably, she was the first woman to become a railway minister in the country.
The Time Magazine named her among the 100 most influential people in the world in 2012.
Hailing from a lower-middle-class family, Mamata worked as a milk booth vendor to battle poverty.
Her father passed away due to the lack of treatment when she was just 17.
The fighter in her never let the barriers dominate her.
She continued her education and earned a Bachelor's degree in History, a Master's degree in Islamic History and degrees in Education and Law from the University of Calcutta.
She also worked as a stenographer and a private tutor before joining full-time politics.
Another disposition of Mamata is her minimalist lifestyle.
Despite being the chief minister, she still lives in her ancestral terracotta-tiled roof house at Kolkata's Harish Chatterjee Street.
White cotton sarees having mono-coloured borders and slippers are all that define the fashion statement of Mamata Banerjee.
The West Bengal chief minister is also a self-taught painter, poet and writer.
She has authored more than 100 books.
She is also tech-savvy and remains active on social media.
The TMC supremo is also known for her walkathons or marches.
SNC deploys INS Shardul for Operation Samudra Setu II - 07 May 21
Highlights:
As part of Operation Samudra Sethu II launched by the the Indian Navy, INS Shardul a Landing Ship Tank of the Southern Naval Command (SNC), based at Kochi, set sail to ferry liquid Oxygen filled cryogenic containers from Kuwait India.
The amphibious ship, which is the first ship of the Shardul class, is designed to carry tanks, trucks and troops and is now part of the multiple lines of effort, by the government of India and the Indian Navy to bring Oxygen from various countries in the Indian Ocean Region (IOR).
Several ships of the Indian Navy are currently deployed as part of this initiative and deployment of INS Shardul is the latest.
Indian navy launched Operation Samudra Setu-II a few days back to augmenent ongoing national mission Oxygen Express and aid in the faster transportation of medical oxygen and supplies from IOR countries in view of the surge in Covid-19 cases.
INS Shardul had earlier played a key role in Operation Samudr Setu where the vessel had participated in the repatriation of Indian citizens stranded in foreign countries in 2020.
Once Shardul returns it is likely to be redeployed to continue the mission.
Germany bans Islamic group Ansaar, suspected of financing terrorism - 07 May 21
Highlights:
Germany is banning Islamic organisation Ansaar International, which it says has financed terrorism around the world.
Ansaar and an affiliated organisation "spread a Salafist world view and finance terror around the world under the guise of humanitarian aid".
According to German daily Bild, police searched buildings in 10 German states as part of the move to ban the organisation.
Police had in 2019 raided offices belonging Ansaar as well as WorldWide Resistance-Help, on suspicion of financing the Palestinian militant group Hamas, which is on a European Union terrorism blacklist.
It provides humanitarian aid to people affected by war and crises by, for instance, building or financing the construction of hospitals, orphanages and schools.
SAIL enters 100 most-valued Indian firms list - 07 May 21
Highlights:
The state-owned steel major also entered into the league of top 100 most valued companies in terms of market capitalisation.
SAIL stood at 78th position in the overall m-cap ranking with a market cap of Rs 55,529 crore.
In the last six weeks, the stocks of SAIL has increased by 85%.
It has entered the hundred most valued Indian firms list.
SAIL : A Fact File
SAIL is one of the leading steel producers in India.
It operates under Ministry of Steel.
The annual turn over of SAIL is around 10 billion USD.
It has five large integrated steel plants.
They are Rourkela steel plant, Bhillai Steel plant, Durgapur steel plant, IISCO and Bokaro Steel plant.
These plants are spread in four states namely Odisha, Chattisgarh, West Bengal and Jharkhand.
Also, it has three special steel plants namely Visvesvarya iron and steel plant, Salem Steel plant, Alloy steel plant and Ferri Alloy plant at Chandrapur.
National Steel Policy : A Fact File
It was approved by the union cabinet in 2017.
Under the policy, the GoI aims to attain steel production of 300 million tonnes by 2030.
The following are the main objectives of National Steel Policy.
They are as follows:
To increase per capita steel consumption to 160 kg by 2030-31.
Currently it is at 69 kg.
To become a net exporter of steel by 2025-26
To increase domestic availability of coking coal.
This is being done to reduce the import of coking coal to 50% by 2030.
China is the world largest steel producer of crude steel.
More than 51% of the world steel production is from China.
India became the second largest steel producer in the world overtaking Japan in 2019.
The other top producers of steel are Russia, USA, South Korea, Brazil and Germany.
Osteocytes mapped for the first time by Garvan Institute of Medical Research - 08 May 21
Highlights:
Researchers have revealed which genes are switched on or off in osteocytes, a bone cell found in the skeleton.
Research led by the Garvan Institute of Medical Research,
Australia, has for the first time mapped the unique genetic profile of the skeleton's master regulator cells, known as osteocytes
What are Osteocytes ?
They are oblate shaped bone cells.
They are found in bone tissues.
They live as long as the organism lives.
There are more than 42 billion Osteocytes in human body. The Osteocytes do not divide.
Their average half life is twenty-five years.
The skeleton of the humans keeps changing structurally throughout his life. Osteocytes are the most abundant cell present in bones.
These osteocytes form a network similar to the neurons in the brain.
There are more than 23 trillion connections between 42 billion osteocytes.
This network is responsible for monitoring bone health. It responds to ageing.
Also, they send signals to other cells in the bone to build or break down an old bone.
The diseases such as osteoporosis is caused due to imbalance in these processes.
The researchers have outlined the genes that are switched on and off in osteocytes.
This will help in diagnosing bone diseases that have genetic component.

For the first time, the researchers have pictured the whole landscape of osteocytes.
They have found that majority of the genes that are active within osteocytes had no role in bones.
This means that they only give commands.
This discovery will help to understand what controls the skeleton actually.
During Bone formation osteoblast is left behind. Osteoblasts are cells that synthesize bones.
The process of bone formation is still not known completely.
World Thalassemia Day observed on May 8 - 08 May 21
Highlights:
Every year the World Thalassemia Day is celebrated on May 8.
The day is celebrated to encourage the patients suffering from Thalassemia.
This year, the World Thalassemia Day is celebrated under the following theme:
Theme: "Addressing Health Inequalities Across the Global Thalassemia Community".

What is Thalassemia Disease ?

The disease is an inherited blood disorder that is passed from parents to children.
When a person gets infected with the disease, his or her body loses the ability to produce haemoglobin.
Eventually the red blood cells count reduces. Red Blood Cells are the carriers of oxygen.
The disease is most common in South Asian, African and Mediterranean countries.
Thalassemia Vaccine: A Fact File
Beginning at the age of two months a seven valent Conjugate Pneumococcal Vaccine should be given.
At the age of twenty-four months, a 23-valent Conjugate Pneumococcal Vaccine booster should be given.
Later, Pnuemovax booster should be considered every five to ten years.
Every year around 10,000 children are born with Thalassemia.
The Thalassemia gene varies from 3% to 15% in northern India, 1% to 3% in southern India.
Certain communities such as Lingayat in Karnataka, Koli's and Agri's in Maharashtra, Punjabis and Sindhis have higher carrier rate.
Thalassemia Bal Sewa Yojana: A Fact File
The second phase of Thalassemia Bal Sewa Yojana was launched by the Ministry of Health and Family Welfare in October 2020.
It aims to provide one-time cure opportunity for Sickle cell disease and Thalassemia.
The Hematopoietic Stem Cell Transplantation programme was launched in 2017.
It is funded by Coal India CSR (Corporate Social Responsibility).
World Migratory Bird Day observed on May 8 - 08 May 21
Highlights:
Every year, the World Migratory Day is celebrated on second Saturday of May and October.
This year, it is celebrated on May 8th.
The previous World Migratory Bird Day was celebrated on October 10th.
The main objective of celebrating the World Migratory Day is to increase awareness of migratory birds and their importance in international cooperation to conserve them.
It also creates awareness for conserving the habitats of the migratory birds, especially the wetlands.
This year, the World Migratory Bird Day (that falls in the month of May) is celebrated under the following theme:
Theme: Sing, fly, Soar - Like a Bird
World Migratory Bird Day: A Fact File
The World Migratory Bird Day is organised by the Convention on Migratory Species, environment for the Americas, Colorado-based Non-Profit Organisation and the African - Eurasian Migratory Waterbird Agreement.
It is also celebrated by the United Nations Environment Programme.
The United Nations established the World Migratory Bird Day in 2006.
The event was founded under the United Nations Agreement on Conservation of African-Eurasian Migratory Water birds.
The World Migratory Bird Day is organised by the Convention on Migratory Species (CMS), Environment for the Americas and the African - Eurasian Waterbird Agreement (AEWA).
The CMS and the AEWA are the two international wildlife treaties administered by the United Nations Environment Programme (UNEP).
The Ministry of Environment, Forest and Climate Change launched the National Action Plan for Conservation of Migratory Birds on October 10, 2020.
RBI constitutes Committee to assist RRA 2.0 - 09 May 21
Highlights:
The Reserve Bank of India recently constituted a Committee under the Managing Director S Janaki Raman.
The committee is to assist the second Regulatory Review Authority.
Details Analysis:
The committee will assist the authority to identify areas, guidelines, regulations and returns.
It will submit reports periodically to RRA that will provide suggestions and recommendations.
Regulatory Review Authority
In 1999, RBI set up the Regulatory Review Authority to review circulars, regulations, and reporting systems.
The authority reviews these parameters based on feedback from banks, public and financial institutions.
The RRA 2.0 was established to streamline regulations and reduce compliance burden of regulated entities.
What is RRA 2.0 ?
RRA 2.0 was established in April 2021.
The authority is to function for a period of one year.
It will review the regulatory prescription internally.
Also, it will examine and suggest changes required in the dissemination process of RBI instructions and circulars.
It will focus on reducing compliance burden.
This is to be achieved by simplifying procedures and reducing reporting requirements wherever possible.
It will make regulatory instruction more effective.
Also, it will aid in streamlining reporting mechanism, obviating paper-based submission of returns wherever possible and revoking necessary instructions.
Section 58 of Reserve Bank of India Act, 1934
This section empowers the Central Board of RBI to form committees.
The act also empowers them to provide powers and functions to these committees within the jurisdiction of the Reserve Bank of India Act, 1934.
The RBI is governed by the Central Board of directors.
The board is appointed by the Government of India.
The board is formed of governor, deputy governors, ten directors nominated by the GoI,
RBI to conduct first SLTRO for small finance banks - 09 May 21
Highlights:
The Reserve Bank of India recently announced that it is to conduct the first Special Long Term Repo Operation (SLTRO) of Rs.10,000 crores for Small Finance Banks.
What is the plan?
The RBI will conduct the SLTRO for each month starting from May 2021.
This is to continue till October 2021.
The SLTRO will be valid for three years.
All the Small Finance Banks shall participate in the SLTRO.
However, these banks should make sure that the amount borrowed from RBI should be lent only to specified segments such as unorganised sectors and small business units.
The Reserve Bank of India recently announced a slew of measures to boost the economy.
This included opening of on-tap liquidity window of Rs. 50,000 crores at repo rate 4%, asking banks to create COVID Loan Book, etc. Conducting SLTRO for Small Finance Banks is one such measure.
Special Long Term Repo Operations : A Fact File
It is generally called the Long-Term Repo Operations.
The Special Long Term Repo Operations is a tool under which RBI provides money to the banks at repo rate.
It accepts the government securities as collateral.
It is usually provided for a period of one year to three years.
This is highly beneficial for the banks as they get long term funds at lower rates.
This will make the banks to reduce the interest banks for borrowers.
Thus, Special Long Term Repo Operations will help Reserve Bank of India to ensure that the banks reduce their lending rates without reducing the policy rates.
Victory Day observed on 9th May - 09 May 21
Highlights:
Russia celebrates Victory Day to commemorate the German surrender in World War II.
On May 9, 2021, Russia ushered in the 76th anniversary of victory in World War II.
A military parade was held on the Red Square located in Moscow.
Details Analysis:
Since 1995, a parade will be held on May 9th every year.
The parade is called the Moscow Victory Day Parade.
After the disintegration of the Soviet Union in 1991, the Victory Day parade became an annual event.
Since 1990, Red Square has been a UNESCO World Heritage Site.
In 1945, the Soviet army held a military parade on Red Square after defeating the Nazi army.
This is the longest and largest military parade held on Red Square.
Above 40,000 soldiers and 1,850 military vehicles participated in the parade.
The parade took place on June 24, 1945.
It was held a month after the German surrendered to the Soviet commander.
The German forces surrendered on May 9, 1945.
On May 7, 1945, the German Chief of Staff Alfred Jodi (Alfred Jodi) signed the "German Surrender Letter" in Reims.
On May 9, 1945, another letter of surrender was signed on the outskirts of Berlin.
Both surrender documents stipulated that the German army would cease active service.
When the second surrender was signed, it was a late-night in Germany.
It was in the Soviet Union the next morning.
Therefore, Russia celebrates Moscow's Victory Day on May 9, while East Germany celebrates it as Liberation Day on May 8.
e-Sanjeevani OPD Consultations by Ex-Defense Doctors - 10 May 21
Highlights:
On the e-Sanjeevani OPD, Ex-Defense doctors will give online consultations.
e-Sanjeevani OPD:
The e-Sanjeevani OPD is the government's flagship telemedicine platform, established by Mohali's Centre for Development of Advance Computing (C-DAC) under the Ministry of Health and Family Welfare's (MoHFW).
It gives Indian people free consultations.
However, as a result of the increase in COVID-19 cases, demand for doctors has increased, although supply has decreased as doctors are drawn away from COVID ward duties.
This is where veterans of the military are coming in to assist.
Himanta Biswa Sarma sworn in as 15th CM of Assam - 10 May 21
Highlights: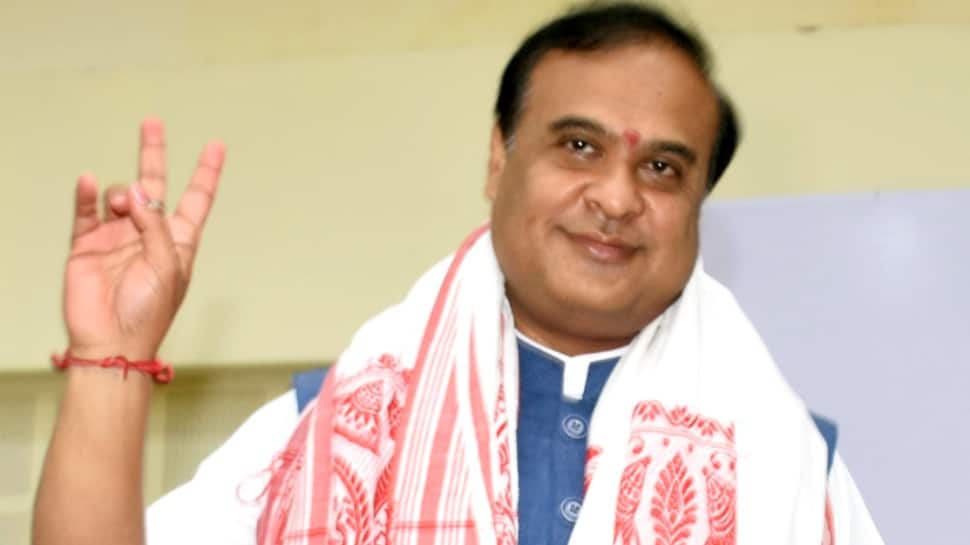 Himanta Biswa Sarma is to be sworn in as the Chief Minister of Assam on May 10, 2021.
He is to replace Sarbananda Sonowal.
Himanta Biswa Sarma elected leader of both the BJP and NDA Legislature Party.
Sarma has been invited by Governor Jagdish Mukhi to take the oath.
The North East Democratic Alliance (NEDA) convenor was elected as the legislature party leader, a week after the BJP-led National Democratic Alliance (NDA) secured a comfortable majority in Assam.
Sarma's name was reportedly proposed by outgoing Chief Minister Sarbananda Sonowal and seconded by BJP state party president MLA Ranjeet Kumar Dass and newly elected Haflong MLA Nandita Garlosa.
Sarma, a former Congress leader who joined BJP in 2015, is known to have played a key part in the 2016 state assembly elections and bringing the saffron party to power.
He has been a minister in all cabinets since 2001 and has also been praised by former Congress Chief Ministers Hiteswar Saikia and Tarun Gogoi.
In the 2021 Assam assembly election, out of the 126-seat assembly, the ruling alliance won 75 seats with BJP bagging 60 while its alliance partners AGP got nine seats and UPPL six.
Global Methane Assessment launched by UNEP and CCAC - 10 May 21
Highlights:
The United Nations recently launched the Global Methane Assessment.
It was released by Climate and Clean Air Coalition (CCAC) and the United Nations Environment Programme.
The Climate Clean Air Coalition is a global partnership of governments and non-state partners.
The report says that human caused methane emissions can be reduced by 45% in 2020-30.
These reductions will help to avoid 0.3 degrees Celsius of global warming by 2045.
Methane is responsible for 30% of warming since the pre-industrial era.
The human-caused methane emissions come from oil and gas processing, fossil fuels, landfills and waste and agriculture.
In spite of economic slow down caused by COVID-19 pandemic, data from the United States National Oceanic and Atmospheric Administration (NOAA) show that the amount of methane in the atmosphere reached record levels in 2020.
Carbon dioxide stays in the atmosphere for centuries. Unlike Carbon Dioxide, methane breaks down quickly. Meaning, very few actions can rapidly reduce the rate of global warming caused by methane.
Methane accounts to one-fifth of global greenhouse gas emissions.
Major Methane Emitters
The majority of methane emissions comes from the three major sectors as follows:
Fossil fuels: 35%
Landfills and waste: 20%
Agriculture: 40%
Solutions
The Global Methane Assessment identifies solutions that is capable of reducing methane emissions by 30% by 2030.
These solutions mainly target the fossil fuel sector.
They are as follows:
The potential to reduce methane levels are the highest in waste sector in India and Europe.
In China, the potential is in livestock and coal production.
In Africa it is in livestock and oil and gas.
Apart from these targeted measures, additional measures such as renewable energy, reduction in food loss and waste, increasing residential and commercial energy efficiency will help to reduce methane emissions
Methane
Methane is a short-lived climate pollutant. It contributes to the formation of ground level ozone.
Outcome
The assessment says that every million tonnes of methane reduced will help in achieving the following:
Prevent 1,430 premature deaths
Prevent losses of 145,000 tonnes of soybeans, wheat, rice and maize
Avoid annual loss of 400 million hours of work.
To achieve Sustainable Development Goals SDG 13 and SDG 2. SDG 2 is Zero Hunger.
Laureus World Sports Awards, 2021 presented - 11 May 21
Highlights:
The Laureus World Sports Awards, 2021 was held in Seville.
The awards are presented to honour individuals and teams who have achieved in sports throughout the year. It was established in 1999 by the Laureus Sport for Good Foundation.
It is supported by Mitsubishi, Mercedes Benz.
The first Laureus World Sports Awards was presented in 2000.
As of 2020, the awards are presented in eight categories.
Roger Federer, a Swiss Tennis player holds the record for the most of the awards.
He has won six "Sportsman of the Year" award and one comeback of the year award.
In 2020, Sachin Tendulkar won Laureus World Sports Award for Laureus Sporting Moment 2000-2020.
Laureus World Sports Awards 2021
In 2021, the following Laureus World Sports Awards were presented:
Naomi Osaka (tennis, Japan) won the Sportswoman of the Year
Rafael Nadal (tennis, Spain) won the Sportsman of the Year
Billie Jean King (tennis, USA) won the Lifetime Achievement
FC Bayern (football, Germany) won the Team of the Year
Patrick Mahomes (American Football, USA) won the Breakthrough of the Year
Max Parrot (Snowboarding, Canada) won the World Comeback of the Year
Kickformore by Kickfair (football, German) won the Sport for Good
Mo Salah (football, Liverpool & Egypt) won the Sporting Inspiration Award
Lewis Hamilton (Formula One, Mercedes & UK) won the Athlete Advocate of the Year
This year the Laureus World sports Award for Action Sports person of the year was not awarded.
Laureus World Sports Awards:
The Laureus World Sports Awards is an annual award ceremony honouring individuals and teams from the world of sports along with sporting achievements throughout the year.
It was established in 1999 by Laureus Sport for Good Foundation founding patrons Daimler and Richemont.
Presented by: Laureus Sport for Good Foundation
India participates in the third Arctic Science Ministerial - 11 May 21
Highlights:
The Ministry of Earth Science recently announced that India participated in the Arctic Science Ministerial meeting.
The Union Minister Dr.Harsh Vardhan represented India at the meeting.
India shared plans for research and long-term cooperation in the Arctic during the meet.
India promised to continue its contributions to the Sustained Arctic Observational Network.
India also announced that it will deploy open ocean mooring in the Arctic for long term monitoring of upper ocean variables and marine meteorological parameters.
Mooring is collection of devices connected to a wire and anchored to the sea floor.
India proposed to host the next or future Arctic Science Ministerial meet.
The theme of 2021 Arctic Ministerial Meeting was:
Theme: Knowledge for a Sustainable Arctic
Arctic Science Ministerial:
The first two Arctic Science Ministerial meeting were held in USA in 2016 and in Germany in 2018.
This meeting that was held in 2021 was organised by Japan and Iceland and is the first meeting to be held in Asia.
It aims provide opportunities to various stakeholders such as governments, academia, policy makers to enhance collective understanding of Arctic region.
India in the Arctic Science Ministerial
India is an "Observer" in the Arctic Council since 2013.
Svalbard Treaty: A Fact File
India's engagement in the Arctic region started with the signing of Svalbard Treaty of Paris in 1920.
India constructed a permanent research station in the Arctic region in 2008.
It is called Himadri. Himadri is located at NyAlesund, Norway.
In 2014, India deployed a multi sensor observer called IndARC in Kongfjiorden fjord in 2014.
The National Centre for Polar and Ocean Research, Goa coordinates and conducts the research in the Arctic region.
Kerala Iron Lady in Politics K R Gouri passed away - 11 May 21
Highlights:
A former minister and an old-time communist leader K R Gouri Amma passed away in Thiruvananthapuram.
Gouri Amma: A Brief History
She was born on July 14, 1919 in Alappuzha district. She studied law. Later she became a member of Communist Party of India.
She played a leading role in fighting for the rights of unprivileged sections and labourers.
Gouri Amma fought against the Travancore Divan Ramaswamy Aiyar in Punnapra Vayalar struggle.
She was subjected to physical torturing by police for a number of times.
In 1948, she contested against Thiru-Kochi from Thuravur constituency. Unfortunately, she lost the elections.
However, she won in the elections held in 1952 and 1954.
In 1957, when the first election to Kerala Assembly was conducted, Gouri Amma successfully contested and became the first revenue minister of the state.
She had contested 17 elections in her life. And had won 13 of them.
She held ministerial posts in six governments.
She played a major role in several reformative legislations passed. It includes the Lands reforms act.
The act was enacted against the expulsion of landless from government land.
Janathipathya Samrakshana Samithi:
In 1994, Gouri Amma was ousted from the CPM due the difference of opinion in leadership.
She thus formed her own party called the Janathipathya Samrakshana Samithi.
She then aligned with the Congress led United Democratic Front and became a minister.
In 2016, due to difference of opinion in leadership, she left UDF.
National Technology Day is Designated on 11th May - 11 May 21
Highlights:
In India, National Technology Day is celebrated on 11 May across India.
This day marks the efficaciously examined Shakti-I nuclear missile at the Pokhran Test Range of the Indian Army in Rajasthan.
Technology day will be focusing on rebooting the financial system via Science and Technology.
Details Analysis:
It also highlights the achievements of our scientists and engineers in the area of science and technology and encourages students to include Science as a career option.
Every year, National Technology Day is celebrated across India on 11 May to memorize the anniversary of Shakti, the Pokhran nuclear check held on 11 May 1998.
Shakti also is aware of as the Pokhran Nuclear Test was once the first nuclear check code-named 'Smiling Buddha' used to be carried out in May 1974.
The second take look at was then performed as Pokhran II which used to be a series of 5 tests of nuclear bomb explosions carried out by means of India at the Pokhran Test Range of the Indian Army in May 1998.
This operation administered by late president and aerospace engineer Dr APJ Abdul Kalam.
All these nuclear checks advanced various sanctions in opposition to India by way of many predominant countries, together with the United States and Japan.
After the test, India becomes a nuclear state for that reason making it the sixth united states of America in the world that has joined the nations "nuclear club".
Dr Tahera Qutbuddin: First Indian To Win Arab World Nobel Prize - 12 May 21
Highlights:
Dr Tahera Qutbuddin, the first Indian won Arab World Nobel Prize
Mumbai born, Dr. Tahera Qutbuddin, a professor of Arabic Literature at the University of Chicago.
She become the first character of Indian-origin to win the 15th Sheikh Zayed Book Award.
The award is viewed to be the Nobel Prize of the Arab world.
She gained the award for her brand new book, "Arabic Oration - Art and Function" published via Brill Academic Publishers of Leiden in 2019.
In the book, she places forth a comprehensive principle of Arabic literature in its foundational oral duration dating the seventh and eighth centuries AD.
She discusses its have an impact on on modern sermons and lectures as well.
International Nurses Day is on 12th May - 12 May 21
Highlights:
International Nurse Day is celebrated worldwide on 12th May each and every year.
This day is located to commemorate the delivery anniversary of Florence Nightingale.
She used to be also regarded as Lady with the Lamp.
She used to be the founder of current nursing and was once a British social reformer and statistician.
Theme - Nurses: A Voice to Lead - A vision for future healthcare'.
Florence Nightingale was put in cost of nursing British and allied troopers in Turkey at some stage in the Crimean War.
She is famous for establishing the Nightingale Nursing School, at St. Thomas' Hospital in London (opened 1860) in order to formalize nursing education.
She was the first female awarded the Order of Merit (1907).
Paytm Unveiled COVID-19 Vaccine Finder Tool - 12 May 21
Highlights:
The "COVID-19 Vaccine Finder" website, which is available on Paytm's Mini App store, allows people to check the availability of vaccination slots.
People will be able to verify the availability of vaccination slots for a particular date by entering various pin codes or district information as well as their age group (18+ or 45+) on the website.
If the slots are likely to be crowded in the near future, users can opt for real-time updates from Paytm when a slot becomes available.
The automated process eliminates the time and effort of constantly refreshing the platform for new slots.
The information is retrieved in real time from the CoWIN API, which allows a vaccination appointment to be scheduled.
The new functionality will assist users in locating COVID vaccine slots in their area and setting up notifications when new slots become available.
IREDA Conferred with Green Urja Award - 13 May 21
Highlights:
Indian Renewable Energy Development Agency Ltd (IRDEA) has been conferred with the "Green Urja Award".
It has been given this award for being the Leading Public Institution in the Financing Institution for Renewable Energy this year by means of the Indian Chamber of Commerce (ICC).
IREDA gets the award for the pivotal & developmental position it plays in Green Energy Financing.
Despite the pandemic time, IREDA has ended the year 2020-21 ended on a strong observe and disbursed the 2nd highest (from the date of inception) quantity of loan amounting to Rs. 8827 crores, which shows that IREDA has the capability to translate this trouble into an opportunity.
The award recognises our giant contribution to the improvement of the Renewable Energy Sector in line with the Hon'ble Prime Minister's imaginative and prescient of Atma Nirbhar Bharat.
Padmakumar M Nair named CEO of proposed bad bank - 13 May 21
Highlights:
Padmakumar Madhavan Nair of State Bank of India has been appointed as the CEO of Bad Bank.
The Bad Bank is a proposed entity of the National Asset Reconstruction Company (NARC).
Padmakumar Nair: A Fact File
Current Mr Nair is serving as the Chief General Manager in charge of Stressed Assets of SBI.
He has been holding the post since April 2020.
Prior to this, he worked as the General Manager in SARG.
What is a Bad Bank?
A bad bank is a corporate structure which isolates illiquid and high risk assets held by a bank or a financial organisation, or perhaps a group of banks or financial organisations.
It is a financial organisation that takes over bad assets of lenders and resolves them.
The entities will sell their non-performing assets to the bad banks at market price.
It was suggested by the Indian Banks Association.
The Confederation of Indian Industry had asked the Finance Ministry to establish "Multiple Bad Banks".
The bad banks free the financial organisations from the burden of Non-Performing Assets.
This will help them to focus more on new loans.
In February 2021, the Indian Banks Association had identified the bad loans that can be transferred to the proposed bad bank of the Central Government.
Recently the Reserve Bank of India set up a Committee called the Sudarshan Sen Committee to study about the Asset Reconstruction Companies in the country.
The Reserve Bank of India had warned in its Financial Stability Report that the Non-Performing Assets are increasing.
Nepal Prime Minister loses Vote of confidence - 13 May 21
Highlights:

The President of Nepal Bidhya Devi Bhandari recently prorogued the Parliament after the Prime Minister Oli lost vote of confidence.
Proroguing is to discontinue a session of parliament or legislative assembly.
A vote of Confidence was placed at the Nepali Parliament.
The parliament has 271 members. Oli secured 93 votes in favour and 124 against.
Details Analysis:
Recently, the Communist Party of Nepal (Maoist Centre) withdrew its support to the Government of Nepal. According to the party, Oli breached the constitution and is a threat to democracy in Nepal.
The bilateral relations between India and Nepal weakened under Oli's leadership.
Under his leadership, in May 2020, Nepal released a new political map that claimed Limpiyadhura, Kalapani and Lipulekh of Uttarakhand as a part of Nepal territory.
India-Nepal Relations:
India and Nepal have had strong ties since the signing of 1950 Treaty of Peace and Friendship.
More than 80 lakh Nepalese live in India. India is one of the largest foreign remittance sources for Nepal.
Nepali Gorkhas are the most important regiment of Indian Army.
A custom prevails between India and Nepal under which, Indian Army chief is ceremonially conferred the title of honorary General of the Nepal Army.
Indian nationals do not need Visa to reach Nepal.
Indian registered vehicles can stay in Nepal for thirty days. Indian rupees is widely accepted in Nepal.
Nepalese always complain that India shows "Big Brother" attitude towards Nepal. Also, Nepal has accused India for its interventions in Nepal domestic politics.
The earlier monarchs of Nepal such as King Gyanendra and King Mahendra tilted towards China to balance out India.
India raised concerns against omission of Madhesi in new constitution of Nepal.
After the new constitution, Madhesi launched a six-month long blockade in India-Nepal border.
This crippled Nepal economy. Nepal is highly dependent on India for its goods, especially oil.
Being a land locked country, it is highly relies on Kolkata port and Vizag ports for its shipment.
Thus, closing its Indian border created heavy economic losses.
China launches classified Yaogan satellites into orbit - 14 May 21
Highlights:
China recently launched Changsei 2C rocket from the Xichang satellite launch centre, a Yaogan satellite.
This satellite has joined the previous seven groups in orbit that were launched after 2017.
The satellite is to be used for electromagnetic environmental surveys and other related technical tests.
China launched three Yaogan-30 satellites and Tianqi-12 satellite in its Long March 2C.
It was launched from Jiuquan Launch Centre in Gobi desert.
Prior to the Yaogan-30 mission, Yaogan-34 satellite was launched.
China is planning to launch forty satellites in 2021.
In May 2021, Tianzhou-2 Cargo and refuelling spacecraft is to be launched.
It is a part of Tiangong Space Station.
What is Yaogan satellite ?
It is a series of Chinese Reconnaissance satellites.
Reconnaissance satellite is a spy satellite deployed for military or intelligence applications.
However, Chinese claim that Yaogan satellites are launched for land survey, crop yield assessment, scientific experiment and disaster monitoring.
In April 2021, China launched Tianhe space station core module.
In May 2021, it fell into Indian Ocean
Several countries raised concerns against this as the track of the falling rocket was not tracked properly. China was not transparent in informing the world about its falling rocket.
The rocket fell in the Indian Ocean near Maldives.
It was one of the heaviest satellites lanunched in the world.
Tiangong Programme : A Fact File
It is a Chinese programme that aims to create modular space station.
Tiangong-1 was the first space laboratory launched by the Chinese in 2011.
Later Tiangong-2 was launched in 2016.
India-EU Leaders Meeting being held - 14 May 21
Highlights:
On the invitation of the President of the European Council, India's Prime Minister attended the India-EU Leaders' Meeting.
The meeting was held in a mixed format.
The leaders of all 27 member states of the European Union, the President of the European Council and the European Commission attended the meeting.
This is the first time that the EU has held an EU+27 meeting with India.
It will continue to build on the momentum in the relationship that has been evident since the 15th India-EU Summit in July 2020.
The leaders discussed three major topics during the meeting:
i) foreign policy and security;
ii) COVID-19, climate and environment; and
iii) trade, communication, and technology.
OSIRIS-REx Mission of NASA - 14 May 21
Highlights:
NASA's OSIRIS-REx spacecraft recently departed from the asteroid Bennu and began its two-year journey back to Earth.
OSIRIS-REx is NASA's first mission to visit, survey, and obtain a sample from a near-Earth asteroid.
Details Analysis:
It is the US's first asteroid sample return mission, with the aim of collecting and returning a clean, undamaged sample from an asteroid to Earth for scientific research.
In 2016, the OSIRIS-REx spacecraft (Origins, Spectral Interpretation, Resource Identification, Protection, and Regolith Explorer) was launched on its journey to Bennu.
The mission is a seven-year journey that will be completed when at least 60 grammes of samples are returned to Earth (in 2023).
According to the National Aeronautics and Space Administration (NASA), the project would return the most extraterrestrial material to Earth since the Apollo era.
Five instruments, including cameras, a spectrometer, and a laser altimeter, are aboard the spacecraft to explore Bennu.
The spacecraft's robotic arm, the Touch-And-Go Sample Acquisition Mechanism (TAGSAM), attempted to "TAG" the asteroid at a sample site and obtained a sample recently.
Maharashtra state Launched Mission Oxygen - 15 May 21
Highlights:
Maharashtra's state government launched the "Maharashtra Mission Oxygen."
The state's regular output will be increased to 3,000 tones under the mission.
The mission has been given Rs 200 crores by the state government.
It will provide special benefits to private players who agree to serve as oxygen generation units.
In the next six months, a short-term target of 2,300 metric tones per day will be reached.
The mission's expense is expected to be RS 1,100 crores.
Private companies are also expected to participate in the mission.
Each division must build at least one new plant as part of the mission.
The registration fee, stamp duty, electricity duty, and GST will all be waived by the mission.
In backward Vidarbha and Marathwada, about 150 % GST will be waived, while the rest of the state will pay 100 %.
With the assistance of private players, the state government will construct over 290 Pressure Swing Absorption plants and Liquid Medical Oxygen plants.
NITI Aayogs Project for Great Nicobar Island - 15 May 21
Highlights:
The Ministry of Environment, Forest and Climate Change (MoEFCC Environment )'s Appraisal Committee (EAC) – Infrastructure I has raised serious concerns about NITI Aayog's ambitious project for Great Nicobar Island.
The committee, on the other hand, has overcome the project's first hurdle.
It has "recommended" that it be granted "terms of reference (TOR)" for Environmental Impact Assessment (EIA) studies, which will begin with three-month baseline studies.
The 15-member committee headed by marine biologist and former director, Bombay Natural History Society (BNHS), Deepak Apte, made the decision following two meetings held on March 17 and 18 and April 5 and 6.
The EAC was responding to the 126 page 'pre-feasibility' report, 'Holistic Development of Great Nicobar Island at Andaman and Nicobar Islands', prepared for the NITI Aayog by the Gurugram-based consulting agency Aecom India Private Limited.
The proposal includes an international container transshipment terminal, a greenfield international airport, a power plant and a township complex spread over 166 sq. km. (mainly pristine coastal systems and tropical forests), and is estimated to cost Rs.75,000 crore.
Concerns on site:
The committee's concerns were both procedural and substantive.
the present population is only 8,500; the current total population of the entire island chain is less than 4.5 lakh), and details of the impact on the Giant Leatherback turtle.
The committee also noted that there were no details of the trees to be felled - a number that could run into millions since 130 sq. km. of the project area has some of the finest tropical forests in India.
Corporate policy:
The committee has also asked for details of the corporate environment policy of the implementing agency - whether the company has an environment policy, a prescribed standard operating procedure to deal with environmental and forest violations, and a compliance management system.
International Day of Families 15th May - 15 May 21
Highlights:
Every year, May 15th is International Family Day.
In 1993, the General Assembly decided to designate May 15 every year as the "International Day of the Family.
"Since 1994, May 15 is observed as Family Day.
This day provides an opportunity to increase people's awareness of family-related issues and increase their understanding of the social, economic & demographic processes that affect families.
The year 2020 marks the 25th anniversary year of the Copenhagen Declaration, and the Beijing Platform for Action coincides with one of the most challenging global health and social crises, the 2020 COVID-19 pandemic.
The pandemic has become the focus of attention, investing in social policies that protect the most vulnerable individuals and families.
Theme 2021: Families and New Technologies.
Whitley Awards 2021 was Announced - 16 May 21
Highlights:
The Whitley Award is called the "Green Oscar Award."
In 2021, Nuklu Phom of Nagaland won the Whitley Award.
He is the only Indian to get the award.
The Whitley Award is awarded annually by the Whitley Nature Foundation.
Proposed to commend grassroots protection leaders.
It involves the reference, application and interview process.
The Whitley Fund for Nature was established in 1994 by Edward Whitley.
So far, the foundation has donated 16 million pounds to support the work of 200 environmental heroes.
Whitley Fund for Nature:
Biodiversity Peace Corridor:
It contains 16 villages distributed in four regions. It adopts sustainable land use practices.
Dr Shakuntala Haraksingh conferred World Food Prize - 16 May 21
Highlights:
Dr. Shakuntala Haraksingh Thilsted, an Indian-born global nutrition expert, won the prestigious 2021 World Food Award
She was awarded for her pioneering research in developing holistic, nutritionally sensitive aquaculture and food system methods.
The World Food Awards: A Fact File
The World Food Award is the most important international honor and aims to recognize the achievements of individuals who promote human development by improving the quality, quantity or supply of world food.
Covered fields: any field involving the world's food supply, including plant, animal and soil science; food science and technology; nutrition, rural development, etc.
It is open to anyone, regardless of race, religion, nationality or political beliefs with cash Prize - $250000
The award is awarded by the World Food Prize Foundation, which has more than 80 companies and individuals as donors.
Norman E. Borlaug in 1970 won the Nobel Peace Prize for his work in global agriculture, conceived it.
The World Food Prize was once created in 1986 with sponsorship by General Foods Corporation.
It is additionally known as the "Nobel Prize for Food and Agriculture".
M.S. Swaminathan, the father of India's inexperienced revolution, was the first recipient of this award in 1987.
SWAMIH Completes Its First Residential Project - 16 May 21
Highlights:
The Special Window for Affordable and Mid-Income Housing (SWAMIH) Fund completes its first residential project.
The Union Minister for Finance and Corporate Affairs handed over possession to homebuyers.
Rivali Park Wintergreens
Rivali Park, a residential development in Mumbai's suburbs, was the first housing project in India to receive SWAMIH Fund funding.The SWAMIH Fund was launched by Smt. Sitharaman in November 2019.
Rivali Park Wintergreens is the first investment by the Fund and is also the first project to get completed.
It is a large project spread over 7 acres consisting of 708 units of various configurations.
Despite COVID-19-related constraints, the SWAMIH Investment Fund is one of India's largest private equity teams and has done commendable work.
A total of 1,16,600 homes are expected to be completed by the Fund.
By completing construction and delivering homes without relying on any other source of funding, this Fund is bridging the confidence gap between homebuyers and developers.
IIT Ropar Developed Smokeless Cremation System - 16 May 21
Highlights:
The Indian Institute of Technology, Ropar, has produced a prototype of a moveable electric cremation device that claims to be the world's first smokeless cremation system despite the use of wood.
It uses half of the wood required for cremation.
Because of the use of combustion air system technology, it is very environmentally friendly.
It is based on the wick furnace technology, in which the wick will turn yellow when lighted.
With the aid of a combustion air system mounted over the wicks, this is transformed into a smokeless blue flame.
The incinerator or cremation device heats up to 1044 degrees Celsius, ensuring full sterilisation.
Given the current pandemic situation, if this scheme is implemented, it might be possible to provide respectable cremation to those who cannot bear the financial burden of arranging wood.
Martin Griffiths Appointed New UN Humanitarian Chief - 17 May 21
Highlights:
Veteran British diplomat Martin Griffiths has been appointed as the new Chief at the United Nations (UN) Coordination of Humanitarian Affairs office, for a period of five years.
Griffiths will replace Mark Lowcock as the new Under-Secretary-General for Humanitarian Affairs and Emergency Relief Coordinator (USG/ERC) of OCHA.
He is presently serving as the United Nations Special Envoy for Yemen.
What is OCHA ?
The United Nations Office for the Coordination of Humanitarian Affairs (OCHA) pursuits to give a boost to the worldwide response to complex emergencies and herbal disasters.
The headquarters of OCHA is based totally in two areas which are New York and Geneva.
First BRICS Employment Working Group (EWG) Meeting held virtually - 17 May 21
Highlights:
The first BRICS Employment Working Group (EWG) Meeting was held in 2021 in virtual format.
Details Analysis:
The meeting was held under the chairmanship of India, which has assumed the BRICS Presidency in 2021. The meeting was chaired by Shri Apurva Chandra, Secretary, Labour and Employment.
The member countries addressed fostering social security arrangements among the BRICS nations, women's participation in the labour force, and labour market formalisation.
Members of the BRICS countries, as well as representatives from the International Labour Organization and the International Social Security Agency, attended the conference..
To resolve the issue of the Social Security Agreement, the members agreed to engage in dialogue and consultations with one another.
COVID-19 has informalized the labour market, as the countries discussed.
The countries decided to encourage women to serve in active and respectable employment.
They also decided to protect women working in the informal sector with social security.
They also spoke about women's inclusion in the labour force.
National Dengue Day is on 16th May - 17 May 21
Highlights:
In India, May 16th is National Dengue Fever Day every year.
The day is an initiative of the Ministry of Health and Family Welfare to raise awareness of dengue fever and its preventive measures before the spreading season begins, and to prepare for the control of vector-borne diseases.
Dengue:
Dengue fever is spread through the bite of a female mosquito (Aedes aegypti).
Dengue is a mosquito-borne disease caused by four different serotypes of dengue virus: DEN-1, DEN-2, DEN-3 and DEN-4.
Dengue fever, transmitted by Aedes albopictus mosquitoes, can cause flu-like illnesses, such as severe muscle pain and nausea, and can lead to death if not treated properly.
World Hypertension Day observed on 17th May - 17 May 21
Highlights:
Every year, May 17th is World Hypertension Day (WHD).
During the ongoing COVID-19 pandemic, it is very important to check your health. Don't ignore high blood pressure or headaches.
High blood pressure can cause a serious health crisis.
It is necessary to raise awareness of hypertension, its etiology and prevention
Every year on May 17, the World Hypertension League (WHL) will hold a celebration to spread people's awareness of hypertension and its prevention, detection and control.
The main risk factor for cardiovascular disease is hypertension.
WHD was first launched in May 2005. Fundamentally, it is a hypertensive disease that can cause various health problems, such as heart disease and stroke.
In hypertension, the force on the arteries is high, and there are usually no signs or symptoms.
This day encourages people of all countries to prevent and control.
Hypertension is called as the silent killer, a modern epidemic.
Theme of the year is Measure Your Blood Pressure Accurately, Control It, Live Longer
Mission Hausla Launched by Uttarkhand Police - 18 May 21
Highlights:
The Uttarakhand Police Department has launched a campaign called "Mission Hausla" to help people obtain oxygen, beds, ventilators and plasma for Covid-19 patients.
In addition, the police will also help the public obtain medicines for Covid-19 management as part of the mission and rations.
Mission Hausla :
Delivering medicines, oxygen and ration at the doorsteps of households fighting the coronavirus and coordinating between plasma donors and those in need of it will also be some of the activities to be taken up by means of the police as phase of the mission.
Police stations will serve as nodal centres for managing crowds in market areas and ensuring COVID- fabulous behaviour by means of people like carrying masks and social distancing in public places.
Stern action will be taken in opposition to those who violate the norms.
NABARD provides Rural Infrastructure Development Fund in Assam - 18 May 21
Highlights:
The Rural Infrastructure Development Fund would provide Rs 1,236 crores to Assam in 2020-21 through NABARD.
RIDF : A Fact File
It was established in 1995-96 with a Rs 2,000 crore initial capitalization.
The RIDF has been given Rs 29,848 crores for 2020-21.
The total amount allocated has now reached Rs 18,500 crores.
The fund will be utilised for 37 initiatives that have been approved by the government of India.
The three major categories are used to classify the activities that are eligible.
The social sector, agriculture and allied industries, and rural connectivity are the three areas.
International Day of Light is on 16th May - 18 May 21
Highlights:
Every year, UNESCO and several other international organizations celebrate the International Day of Light on May 16.
This day celebrates the role of light in science, art, culture, education and sustainable development.
Details Analysis:
The International Day of Light was celebrated on May 16, because the physicist Theodore Maiman performed the first successful laser operation on May 16, 1960.
Photonic technology has a major impact on the world economy.
This includes a market of 600 billion euros.
Between 2005 and 2011, the growth of photonics doubled.
Radio waves and gamma rays provide insights into the origin of the universe.
Moreover, research such as nanophotonics and quantum optics has stimulated new fundamental discoveries.
The industry with photonics is the main driving force of the economy.
From providing better visual effects to the functions of smartphones, photonics plays an important role. On the one hand, lighting technology is growing at a faster rate.
Rafael Nadal Wins Italian Open beats Novak Djokovic - 19 May 21
Highlights:
Rafael Nadal won the 2021 Italian Open, held in Rome.
This is his tenth Rome Masters championship.
The final was held between Rafael Nadal and Novak Djokovic.
It is also called the Rome Masters.
Rafael Nadal is a tennis player from Spain.
By the Association of Tennis Professionals, he is ranked third in the world.
To date, he has won twenty Grand Slams, including thirteen French Open titles. In clay courts, he has a perfect winning record.
Novak Djokovic is a tennis player from Serbia, ranked first in the world.
He has eighteen Grand Slam titles under his belt.
Italian Open: A Fact File
It was formerly known as the International Championship of Italy.
It is a tennis tournament hosted in the Italian city of Rome.
It's a clay tennis competition.
Tennis court surfaces can be divided into four categories.
Clay courts, carpet courts, hard courts, and grass courts are the four types.
The tournament is part of the ATP Tours Masters 100 event
National Crisis Management Committee (NCMC) being held - 19 May 21
Highlights:
The National Crisis Management Committee (NCMC) meeting on Cyclone Tauktae was led by the Cabinet Secretary.
National Crisis Management Committee:
The National Coordination and Management Committee (NCMC) is a committee established by the Indian government in the aftermath of a natural disaster to ensure proper coordination and implementation of relief measures and operations.
It is led by the Cabinet Secretary.
In India, the National Disaster Management Committee (NCMC) and the Cabinet Committee on Security (CCS) are the two key committees involved in top-level decision-making on disaster management (DM).
NCMC Supervise the command, control and coordination of disaster response.
Provide guidance to the crisis management team when necessary.
The Cabinet Secretary chairs the committee, which is made up of secretaries from various ministries or departments with disaster management responsibilities.
World Telecommunication Day observed on 17th May - 19 May 21
Highlights:
World Telecommunications & Information Society Day is celebrated world wide on May 17 annually.
This day is the anniversary of the signing of the first "International Telegraph Convention" and the founding of the International Telecommunication Union (ITU).
Since 1969, World Telecommunications and Information Society Day has been celebrated every year.
This day is celebrated to commemorate the establishment of the International Telecommunication Union (ITU) on May 7, 1865.
On this day, the 1st international telegraph convention was signed in Paris.
International Telecommunication Union (ITU) is the United Nations (UN) information and communication technology specialized agency.
It was established in 1865 to promote international connectivity in communication networks.
They allocate global radio spectrum and satellite orbits, formulate technical standards to ensure the seamless interconnection of networks and technologies, and strive to improve the global community's access to low-level services. ICT access.
The headquarters is in Geneva, Switzerland and ITU is also the oldest of all the UN Specialized Agencies.
Theme: Accelerating digital transformation in challenging times.
Andrea Meza crowned Miss Universe 2020 - 20 May 21
Highlight:
Mexico's Andrea Meza was crowned Miss Universe 2020.
The 69th Miss Universe pageant was held in Florida, United States, on May 16, 2021.
Due to the COVID-19 pandemic, it was cancelled for the first time in 2020.
Andrea Meza defeated 74 competitors from all around the world.
Julia Gama of Brazil came in second, followed by Janick Maceta of Peru in third.
Adline Castelino, Miss India, made it to the final four.
The Miss Universe Organization, based in the United States, hosts an international beauty pageant called Miss Universe.
It's one of the world's Big Four beauty pageants.
Miss World, Miss International, and Miss Earth are the other three.
World AIDS Vaccine Day observed on 18th May - 20 May 21
Highlights:
Every year, May 18th is World AIDS Vaccine Day, also known as HIV (Human Immunodeficiency Virus) Vaccine Awareness Day.
Commemorate this day to commemorate the thousands of volunteers, health professionals, community leaders and scientists who jointly developed the AIDS (Acquired Immunity Deficiency Syndrome) vaccine.
The concept of the AIDS vaccine originated from the then US President Bill Clinton's speech at Morgan State University on May 18, 1997.
Currently, there is no licensed AIDS vaccine on the market. However, there are medical methods.
It is recommended to use high-efficiency antiretroviral therapy (HAART) to control HIV infection. However, HAART must be used for life.
The HIV virus mainly attacks the body's immune system.
World AIDS Day is celebrated on 1st December 1 annually. HIV Vaccine Trial Network: a non-profit organization that connects doctors and scientists to conduct clinical trials of HIV vaccines.
South Africa AIDS Vaccine Initiative: established by the South African government.
As of 2017, the total number of HIV patients in India was 2.14 million.
However, the number of HIV cases in India has been declining. Between 1995 and 2017, the number of HIV cases in India fell by 85%.
Theme: Global Solidarity.
Ramesh Pokhriyal Nishank Gets International Invincible Gold Medal - 20 May 21
Highlights:
This year's International Invincible Gold Medal was awarded to Dr. Ramesh Pokhriyal Nishank, Minister of Education of the Union.
His books, society and outstanding public life are recognized for his extraordinary dedication and outstanding contributions to mankind.
The decision was made after due consideration by a high-level committee formed under the leadership of Dr. Tony Nader, the global leader of the Maharshi organization.
The honor will be awarded by the global Maharishi organization and its universities.
Pinarayi Vijayan takes oath as Kerala CM for second time - 21 May 21
Highlights:
Pinarayi Vijayan has been sworn in as the chief minister of Kerala for second time.
The oath-taking ceremony is taking place at the Central Stadium in Thiruvananthapuram.
Kerala Governor Arif Mohammed Khan is administering the oath of office and secrecy to the members. Earlier, the Kerala High Court has given the go-ahead to the physical swearing-in ceremony of the new government but directed that the number of people should be restricted to prevent the spread of the coronavirus.
It has been decided that the swearing-in will be conducted physically in the presence of 500 people.
The CPI-M led Left Democratic Front has won 99 seats in the 140-member assembly.
Chipko movement pioneer Sunderlal Bahuguna dies of COVID-19 - 21 May 21
Highlights:
Chipko movement pioneer and noted environmentalist Sunderlal Bahuguna has died of COVID-19 at the All India Institute of Medical Sciences, Rishikesh at the age of 94.
He was awarded Padma Vibhushan in 2009.
He was awarded the Jamnalal Bajaj Award in 1986 and the Padma Vibhushan in 2009 for his significant contribution in the field of environmental protection.
In the field of environmental protection, Mr. Sunderlal Bahuguna's works will be written in golden letters in history.
What was Chipko Movement ?
The Chipko movement was a Gandhian form of protest against deforestation by locals in the Himalayan region. To stop deforestation, locals - primarily women - would make circles around trees and stop men from cutting them down.

The first Chipko action took place in April 1973 in Mandal village, now in Uttarakhand, and spread over the next five years to many Himalayan districts.
The movement sparked after the government decided to allot a plot of forest area in the Alaknanda valley to a sports goods company.
With the help from a local NGO, the women of the area went into the forest and formed a circle around the trees, protecting them from the men who came to cut down the trees.
The women kept an all-night vigil, guarding their trees until all of them left.
By then, the news of this movement had spread to nearby villages and more people joined in.
Sunderlal Bahuguna, who was leading the movement, appealed to then Prime Minister Indira Gandhi to implement a ban on cutting down the trees.
His appeal resulted in a 15-year ban on chopping green trees in 1980.
The following year, the government wanted to honour his efforts by awarding him the title of Padma Shri, but he turned it down. In 2009, he was honoured with the Padma Vibhushan.
PM Swasthya Suraksha Yojana - AIIMS - 21 May 21
Highlights:
Under the Pradhan Mantri Swasthya Suraksha Yojana (PMSSY), the central government has approved the establishment of 22 new All India Institutes of Medical Sciences (AIIMS), six of which are already operational.
PMSSY:
PMSSY was launched in 2003.
The objectives of correcting regional imbalances in the availability of affordable/ reliable tertiary healthcare services and also to augment facilities for quality medical education in the country.
PMSSY has two components:-
i) Setting up of AIIMS like Institutions
Each New AIIMS to add:-
State of the art Modular OTs and diagnostics facilities.
15-20 super specialty departments.
750 Beds.
100 UG (MBBS) seats.
60 B.Sc. (Nursing ) seats.
Focus on PG education and Research.
Total 22 new AIIMS have been announced so far under this component:-
6 AIIMS are already functional.
16 more AIIMS are approved by the Cabinet.
ii) Upgradation of Government Medical College(GMC)/ Institutions.
Each up-gradation project would be adding :-
8-10 Super Speciality Departments.
Around 15 new PG seats.
150-250 beds
75 Projects have been considered under this component under different phases:-
Phase I & II: 19 GMCs
Phase lll : 39 GMCs
Phase lV : 13 GMCs
Phase V(A) : 2 GMCs
Phase V(B): 2 GMCs
Iran Launched Super Computer - Simorgh - 22 May 21
Highlights:
Recently, Iran launched a supercomputer called Simorgh.
This supercomputer is a hundred times more powerful than previous Iranian supercomputers.
The supercomputer is named after a bird named Simurgh like a phoenix.
This supercomputer was developed by the Amir Kabir University of Technology located in Tehran, the capital of Iran.
It is located in Iran's High Performance Computing Research Center.
The performance capability of the simorgh Supercomputer is 0.56 petaflops.
It is to reach 1 petaflop in 2 months.
In its subsequent levels it is to attain to velocity of 10 petaflops.
It comprises of 42 racks in a location of 250 square metres.
In future this is to be upgraded to 400 sq. metres.
The whole finances of the supercomputer are expected to be 9 million USD.
The Supercomputer is to be used for photo processing, synthetic talent work load, visitors and climate data. It will also be used for cloud web hosting nearby non-public firms.
Colombo Port City Chinese Funded Tax - 22 May 21
Highlights:
Sri Lanka's Supreme Court approved a Chinese-funded tax-free enclave, clearing the final legal hurdle.
It is known as "Colombo Port City."
Among the other massive infrastructure projects in Sri Lanka, it is China's largest single foreign investment.
Similar to Dubai and Singapore, the Port City would draw billions of dollars in trade, finance, and offshore services.
The Port City will be governed by a commission with different powers to expedite investment approvals.
All transactions inside the Port City would be denominated in foreign currency, and all wages received by any worker would be tax-free.
Multiplex RT-PCR Kit DST Institute - 22 May 21
Highlights:
A new multiplex RT-PCR package has been developed by the DST Institute.
The Sree Chitra Tirunal Institute of Medical Science and Technology (SCTIMST), a National Institute of Importance under the Department of Science and Technology, has developed a new multiplex RT-PCR kit.
A newly designed multiplex RT-PCR kit detects covid19 more accurately across the different mutant strains of the virus that caused the global pandemic.
To help identify a variety of mutant strains, the new kit targets two SARS CoV2 genes: RdRp and ORFb-nsp14, as well as the human RNAse P gene as an internal control.
The new kit uses multiplex Taqman chemistry to amplify all three genes in one step.
Apart from the time needed for RNA isolation from nasopharyngeal swab samples, the amplification time for the assay is 45 minutes.
If one of the confirmatory genes fails to amplify and can be labelled for sequence review, multiplexing two confirmatory genes will help shortlist potential new variants.
The ICMR tested this package and discovered that it detects covid19 with 97.3 % sensitivity and 100 percent specificity.
World Bee Day observed on 20th May - 22 May 21
Highlights:
The United Nations has designated May 20 as "World Bee Day."
Theme of the year 2020 is Bee engaged : Build Back Better for Bees.
Bee day is celebrated to create awareness of the importance of pollinators and the threats they face and their contribution to sustainable development.
The main aim is to strengthen measures aimed at protecting bees and other pollinators, which will greatly help solve problems related to global food supply and eliminate hunger in developing countries.
India is the Second Largest Insurance-Technology Market in Asia-Pacific - 23 May 21
Highlights:
According to data from S&P Global Market Intelligence, India is the second-largest insurance technology market in the Asia-Pacific.
It accounts for 35% of the region's insurance technology-focused venture capital of US$3.66 billion.
Data show that there are at least 335 private insurance technology companies operating in the Asia-Pacific region, of which about 122 have disclosed a total of US$3.66 billion in capital through private equity transactions.
China and India are home to nearly half of private insurance technology companies in the Asia-Pacific region, attracting approximately 78% of the investment.
Insurance technology investors have attracted the country India because it is one of the fastest-growing insurance markets in the world.
India to host 2022 FIFA under-17 Women's World Cup - 23 May 21
Highlights:
India is all set to host "2022 FIFA under-17 Women's World Cup" from October 11 to 30, 2022.
It will be the second FIFA tournament to be hosted by India.
Earlier, India had to organise 2021 Under-17 Women's World Cup but it was cancelled due to Covid-19 pandemic.
India had also hosted FIFA under-17 World Cup in 2017.
The 2017 event has set a record for being most attended youth World Cup in the history.
FIFA Women's World Cup: A Fact File
FIFA Women's World Cup is a soccer competition which is contested Internationally by senior women's national teams of members of International Federation of Association Football (FIFA).
The competition was started in 1991 and it is held every four years since then.
The 1991 tournament was held in China.
As per the current format of the tournament, national teams contest for 23 slots for three-year qualification phase while the team of host nation is automatically entered as 24th slot.
The tournament proper is contested at venues in about one month.
Till date, eight FIFA Women's World Cup tournaments have been organised and four national teams have won it. United States have won the tournament four times.
France is the current champions after winning in 2019
Host Countries:
Women's World Cup has been hosted by six countries.
China and United States have hosted twice.
On the other hand, Canada, France, Germany, and Sweden have hosted it once.
FIFA is a non-profit organization and a highest international governing body of association football, futsal and beach soccer.
It was founded in 1904 to organise and look after the international competition among national associations of Belgium, France, Denmark, Germany, Netherlands, Sweden, Spain and Switzerland.
It is Headquartered in Zurich, Switzerland and currently, 211 national associations are its member.
IMF Proposes USD 50 Billion Global Vaccination Plan - 23 May 21
Highlights:
The IMF (International Monetary Fund) proposed a USD 50 billion global vaccination plan which will cover about 40% of global population by the end of 2021.
It also seeks to cover at least 60 % of the population by first half of 2022.
This plan was proposed on the line of work of the World Health Organisation (WHO), World Bank, Gavi and African Union.
IMF have proposed targets, and has estimated the financing requirements.
It has laid down the three broad elements under its action plan:
As a first element, it has planned to vaccinate at least 40 % of global population by end of 2021 and at least 60 percent by first half of 2022.
In order to complete the target, IMF put forward additional grants to COVAX apart from donation of surplus doses and free cross-border flow of raw materials & finished vaccines.
As a second element, it lists to ensure against downside risks such as new variants which may require booster shots.
For that matter, it proposes to invest in additional vaccine production of one billion doses and scaling up of genomic surveillance.
It also plans for supply-chain surveillance and contingency plans in a bid to handle virus mutations or supply shocks.
Management of interim period in which vaccine supply is limited along with widespread testing & tracing, therapeutic and public health measures is the third element of the plan.
IMF has estimated that, this plan will cost around USD 50 billion apart from combination of grants, national government resources and other concessional financing.
IMF estimates to get a grant financing of about USD 35 billion.
G20 members will also help in addressing the USD 22 billion grant funding gap.
What is COVAX?
COVAX stands for COVID-19 Vaccines Global Access.
It is a worldwide initiative which was launched with the aim of equitable access to COVID-19 vaccines.
It is directed by Vaccine Alliance, GAVI; Coalition for Epidemic Preparedness Innovations and World Health Organization. It is a pillar of Access to COVID-19 Tools Accelerator initiative.
COVAX initiative helps in enabling the low-to-middle-income countries to get equitable access to COVID-19 tests, therapies, and vaccines.
World Turtle Day is on 23rd May - 24 May 21
Highlights:
World Turtle Day was celebrated on May 23, 2021.
It is discovered to raise awareness among humans about turtle & tortoise and their habitats.
Celebration of the day is subsidized by way of a non-profit enterprise "American Tortoise Rescue (ATR)" since 2000.
World Turtle Day is celebrated each and every year on May 23 with the goal of bringing interest to turtles and tortoise barring growing understanding and recognize for them.
This day also encourages human action to help the turtles and tortoise live to tell the tale and thrive.
The day is considered amongst most tremendous of species consciousness days which will increase search for statistics on turtles online.
American Tortoise Rescue which used to be founded in 1990 is the founding sponsor of World Turtle Day. However, "WORLD TURTLE DAY" time period was trademarked by means of Susan Tellem.
They are reptiles, characterised with the aid of a bony or cartilaginous shell or a carapace that developed from their ribs.
Pandit Deendayal Upadhyay National Welfare Fund For Sportspersons - 24 May 21
Highlights:
The Ministry of Youth Affairs and Sports has approved a grant of Rs 200,000 for V Tejaswini Bai of Karnataka, who won the Arjuna Award in 2011 and was a member of the women's Kabaddi team, that won gold medal games at the Asian Olympic Games in 2014 and 2014 respectively.
The Pandit Deendayal Upadhyay National Welfare Fund for Sportspersons (PDUNWFS) has approved financial assistance.
Fund:
Founded in March 1982 with the goal of assisting outstanding athletes from the past who were living in impoverished circumstances and had brought glory to the country through sports.
In May 2016, the scheme was revised to provide lump sum ex-gratia assistance to outstanding athletes from the past.
The provision for a pension has been eliminated because there is already a Scheme of Pension for Meritorious Sportspersons.
Nuclear Scientist Srikumar Banerjee Passed Away - 24 May 21
Highlights:
Nuclear Scientist and former chairman of Atomic Energy Commission, SriKumar Banerjee passed away at 75 on May 23, 2021 due to heart attack after he recovered from COVID-19.
Srikumar Banerjee: Brief History
He was a veteran nuclear scientist who led nuclear establishment when India and USA signed their nuclear deal and legislated Civil Liability for Nuclear Damage Bill.
The leading global expert in nuclear processes, joined Metallurgy department of Bhabha Atomic Research Centre (BARC) in 1968 after completing B. Tech in metallurgy from IIT, Kharagpur.
In 1974, he was awarded his Ph. D for his work at BARC.
He was the director of BARC from 2004 to 2010. He had wide knowledge of usage of specialized alloys in nuclear processes.
Srikumar had headed establishment of atomic energy in India, when political and expert fraternity was in doubt that India will lose its nuclear autonomy if it signed 123 Pact or the US - India Civil Nuclear Agreement, with US. But he was convinced that India would gain.
He was conferred "Shanti Swarup Bhatnagar Prize for science and technology" in 1989 and in 2005 he was conferred Padma Shri award.
Common Wealth Day observed on on 24th May - 24 May 21
Highlights:

Every year on the second Monday of March, the Commonwealth Day is observed.
However, another Commonwealth Day is observed on May 24 in India.
Commonwealth Day is also known as Empire Day.
Commonwealth Memorial Day commemorates the establishment of the British Empire in India and other British colonies.
This year's Commonwealth Day theme of 2021 is "Delivering a Common Future".
The purpose of this theme is to highlight how the 54 Commonwealth countries are innovating, connecting, and transforming to help achieve important goals such as combating climate change, promoting good governance, and achieving gender equality.
Govt to set up National Mission on use of Biomass - 25 May 21
Highlights:
The Power Ministry has decided to set up a National Mission on the use of Biomass in coal based thermal power plants.
It is intended to address the issue of air pollution due to farm stubble-burning and to reduce the carbon footprints of thermal power generation.
It will also help in energy transition across the country and help in fulfilling the aim of establishing cleaner energy sources.
Level of co-firing from present five percent to higher levels will also be increased in order to get higher carbon-neutral power generation from thermal power plants.
Mission will facilitate platform to overcome constraints in supply chain of biomass pellets and agro- residue including its transportation to power plants.
It will consider regulatory issues in biomass co-firing.
Mission will also contribute in National Clean Air Programme.
Mission will be administered by Steering Committee which is headed by Power Secretary consisting of all stakeholders, representatives from Petroleum and New & Renewable Energy Ministries.
National Clean Air Programme (NCAP):
NCAP was launched by government to tackle air pollution problem across India in a comprehensive manner.
It seeks to achieve 20% to 30% reduction in Particulate Matter concentrations by 2024.
It has kept 2017 as base year to compare concentration.
Asias Richest Persons: Gautam Adani 2nd Richest Asian - 25 May 21
Highlights:
Accordance to the Bloomberg Billionaire Index, billionaire Gautam Adani has edged previous Chinese multi-millionaire Zhong Shanshan to grow to be the second-richest Asian.
China's Zhong was once the richest person in Asia till February when he lost the crown to Mukesh Ambani, India's richest person and chairman of Reliance Industries Ltd.
However, while Ambani misplaced $175.5 million this year, Adani's wealth surged with the aid of $32.7 billion to contact $66.5 billion, against Zhong's $63.6 billion.
Ambani's complete wealth now stands at $76.5 billion, making him the 13th richest in the world, observed with the aid of Adani at 14th.
The Bloomberg Billionaires Index comprises an everyday ranking of the world's richest people, primarily based on their net worth.
The figures are up to date at the shut of each and every buying and selling day in New York.
World Thyroid Day observed on 25th May - 25 May 21
Highlights:
Every year, 25th May is observed as World Thyroid Day to increase awareness about the prevalence of thyroid diseases and to promote new treatment modalities.
World Thyroid Day is found globally on 25 May each year.
The foremost purpose of the WTD is to aware of the significance of Thyroid and the prevention and treatment of thyroid diseases.
World Thyroid day is established in 2008 as a part of the marketing campaign led by way of the European Thyroid Association (ETA) and the American Thyroid Association (ATA) followed through the Latin American Thyroid Society (LATS) and Asia Oceania Thyroid Association (AOTA) to commemorate the sufferers with Thyroid illnesses and doctors and medical practitioner who treat them.
The thyroid gland is butterfly-shaped in the throat that produces T3 (Thyroxine) and T4 (Triiodothyronine) and maintained with the aid of the Thyroid-stimulating hormone (TSH).
It regulates the metabolism of the physique and abnormalities in this can also reason dysfunction in body systems.
The limit in thyroid hormone reasons hypothyroidism (sudden weight gain) and the extent in thyroid hormone causes hyperthyroidism.
Maintaining proper iodine level in the weight loss plan and limiting the usage of uncooked goitrogenic greens will help in warding off thyroid diseases.
Supreme Court's E-Committee has released e-Courts Services Mobile App - 25 May 21
Highlights:
The Supreme Court's E-Committee has released a manual in 14 languages for its free "e-Courts Services Mobile App."
The Supreme Court's e-committee has released a manual for its "e-Courts Services Mobile App" in 14 languages, and the app itself has received over 57 lakh downloads.
The manual is available in the following languages: English, Hindi, Assamese, Bengali, Gujarati, Kannada, Khasi, Malayalam, Marathi, Nepali, Odia, Punjabi, Tamil, and Telugu.
The mobile application and its manual in English and regional languages can be downloaded for free from the official website of the e-Committee, Supreme Court of India: https://eCommitteesci.gov.in/service/ecourts-services-mobile-application/
The App functions as a personalised digital case diary, with case details available on the handset at any time of day, for free.
It allows any litigant, advocate, judge, or anyone else in India to check the current status of a case.
The complete case history of a case, from filing to disposition, is available, including a date-by-date case diary.
The mobile app also provides access to Orders/Judgment, Transfer details of the case, and interim application status.
It is a step toward digitising the judiciary.
Union Health Minister chairs 74th World Health Assembly - 26 May 21
Highlights:
Minister of Health & Family Welfare and Chairman of WHO Executive Board, Dr Harsh Vardhan, chaired 74th World Health Assembly in virtual mode on May 24, 2021.
Director-General of World Health Organisation, Dr Tedros, also participated in the event.
According to Dr Harsh Vardhan, executive board has asked for further efforts which can ensure fair and equitable access to COVID-19 vaccines under COVAX Facility.
Board recommended 74th World Health Assembly to consider report on mental health preparedness and response for Covid-19 pandemic.
It further recommended to endorse updated comprehensive Mental Health Action Plan for 2013 to 2030 and encouraged WHO to work in collaboration with World Organisation for Animal Health and Food & Agriculture Organisation so that source of zoonotic virus can be identified.
It asked members to take action on addressing diabetes as a public health problem and recommended 74th World Health Assembly to present a road map related to "global action plan for prevention & control of non-communicable diseases" by end of 2030.
World Health Assembly:
World Health assembly is key decision-making body of WHO. Assembly is attended by delegations from Member States of WHO.
It focuses on specific health agenda, prepared by Executive Board. Primary functions of the assembly include- determining policies of Organization, appointing Director-General, supervising financial policies, and reviewing & approving proposed programme budget. Health Assembly is held in Geneva, Switzerland annually.
WHO sets new targets for Vaccinating Poorest Nations - 26 May 21
Highlights:
According to director of World Health Organisation (WHO), Tedros Adhanom Ghebreyesus, covid-19 pandemic is being sustained by a "scandalous inequity" in vaccine distribution.
Thus, he has set new targets to protect people in poorest nations.
Many countries are burdened with second wave of covid-19.
More cases have been reported in 2021 so far, than they were reported in whole 2020.
Number of deaths is soon going to overtake last year's total.
In the midst, vaccine is not being distributed equally.
According to WHO chief, 75% of all vaccines has been administered in just 10 countries.
How WHO is distributing vaccines?
WHO and GAVI Vaccine alliance are running COVAX facility.
Under this initiative, 72 million vaccine doses have been delivered to 125 countries and economies since February 2021. It just covered 1% of their population.
What are new targets?
WHO has asked the developed countries to donate vaccine doses to COVAX so that, it can cover vaccination for 10% of populations by September 2021 and 30% by December 2021.
Thus, it has set a target of vaccinating 250 million more people in four months.
He also asked vaccine manufacturers to provide COVAX the first right of refusal on new stock of vaccines, or to provide 50% of their volumes to COVAX in 2021.
RBI urges Merger of DCCBs with StCBs - 26 May 21
Highlights:
Reserve Bank of India will consider merger of District Central Co-operative Banks (DCCBs) with State Cooperative Banks (StCBs) if the concerned state government will make any proposal.
RBI has notified the guidelines for merging DCCBs with StCBs as two-tier Short-term Co-operative Credit Structure (STCCS).
Banking Regulation (Amendment) Act, 2020 has also been notified in effect from April 1, 2021 for these banks.
Merger of such banks will be finally be sanctioned by Reserve Bank of India.
Guidelines:
As per the guidelines, RBI will consider proposals of merger "when state government will make it" after studying detailed legal framework.
Guideline mention, there should be an additional capital infusion strategy and assurance with respect to financial support.
Business model should be projected with clear profitability.
It also proposed governance model for merging bank.
Approval:
Scheme of amalgamation will be approved by requisite majority of shareholders.
NABARD in association with RBI will also examine and recommend proposals made by state government.
Approval will be given in two-stages:
First Stage: 'In-principle' approval will be given after completing certain conditions. Later, processes for amalgamation will be initiated.
Second Stage: NABARD and RBI will be approached for final approval along with compliance report.
India Biodiversity Awards 2021 presented - 27 May 21
Highlights:
Recently, India Biodiversity Awards 2021 were presented on the occasion of International Day for Biological Diversity on May 22.
Krishi Avam Paristhitiki Vikas Sansthan (KRAPAVIS) won the award under the category 'Sustainable Use of Biological Resources.'
Shaji N.M., who is also called as 'Tuber Man' of Kerala has won in individual category of 'Conservation of domesticated species.
Khonoma Nature Conservation & Tragopan Sanctuary (KNCTS) in Nagaland won the award under 'Sustainable Use of Biological Resources' category.
India Biodiversity Awards:
The India Biodiversity Awards initiative was started jointly by ministry of environment, forest & climate change; National Biodiversity Authority (NBA) and United Nations Development Programme (UNDP) in 2012.
It recognizes and honour outstanding models from grassroot level for biodiversity conservation, sustainable use of biological resources and governance.
KRAPAVIS won the prestigious award for its support to communities in restoring water harvesting structures, recharge wells & water tables.
It also helped to plant million trees of local varieties in Orans.
Mr. Shaji was conferred the award as he conserves about 200 tuber crops such as greater yam, elephant foot yam, lesser yam, arrowroot, sweet potato, Chinese potato and colocasia, in his farm.
He has received State awards seven times for his contribution.
KNCTS was established on December 11, 1998.
Sanctuary was awarded as it helps in maintaining biodiversity in Khonoma area which is inhabited by several endemic plants and animals.
Kerala state government launched Kitchen Scheme - 27 May 21
Highlights: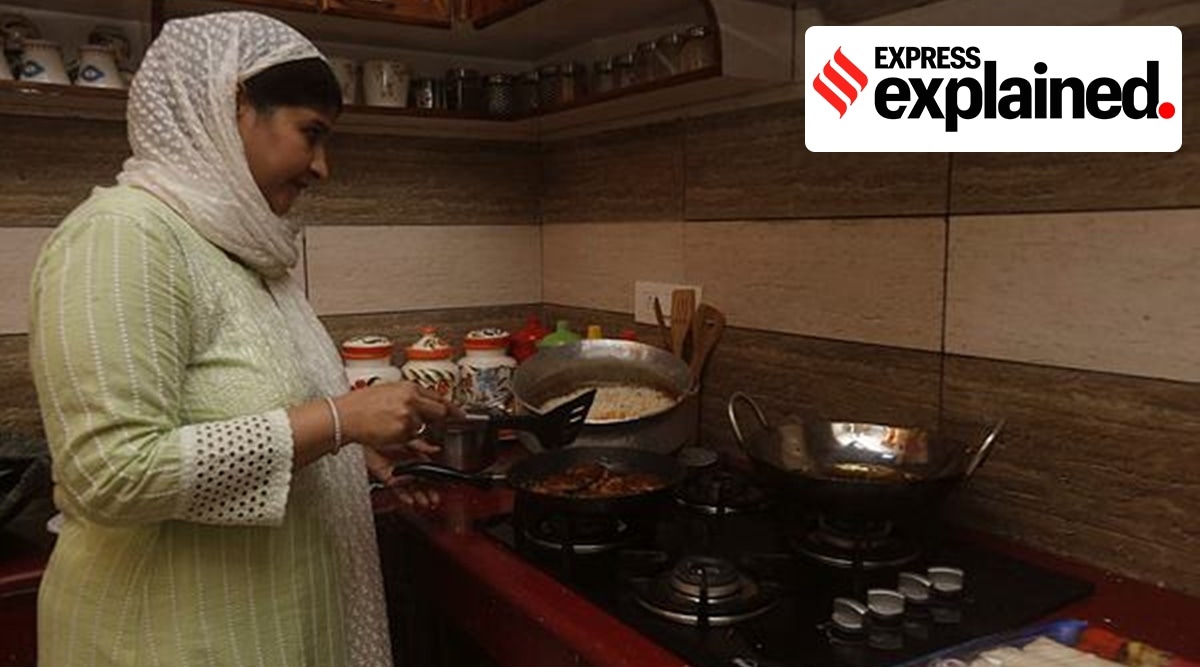 The Kerala government's revised budget for the current fiscal has announced the introduction of a Smart Kitchen project, which is meant to modernise kitchens and ease the difficulty faced by homemakers in household chores.
The budget, presented by Finance Minister K N Balagopal, has set apart an amount of Rs. 5 crore for the initial phase of the scheme, which would be implemented through the Kerala State Financial Enterprises (KSFE), a state-run chit fund and lending firm.
What is the Smart Kitchen project?
Under the scheme, KSFE would give soft loans to women from all walks of life for purchasing household gadgets or equipment.
The cost of household equipment can be repaid as instalments within a particular period.
The interest of the loan/cost would be equally shared among the beneficiary, local self-government body and the state government.
To implement the scheme, KSFE would start smart kitchen chits.
What is the idea behind the project?
The LDF government's previous budgets have been known for gender budgeting.
This scheme emerged in the last budget of the first LDF Government led by Pinarayi Vijayan.
Fact File:
Smart Kitchen Scheme will be launched by July 10, 2021.
Under the scheme, women of state will be given loan to refurbish their kitchen.
Loan will be provided with a low-interest rate in instalment schemes.
Scheme seeks to reduce workload of women's domestic labour.
DBT approved for Mid-Day-Meal Scheme - 27 May 21
Highlights:
Union Education Minister, Shri Ramesh Pokhriyal 'Nishank', has approved proposal to provide monetary assistance through Direct Benefit Transfer (DBT) to students under Mid-Day meal scheme.
Direct benefit Transfer of cooking cost component if Mid-Day-Meal scheme will benefit 11.8 crore eligible students.
This will provide a boost to Midday Meal programme.
Monetary assistance will help to safeguard nutritional levels of children and aid in protecting their immunity.
Allocation:
Central government will provide additional funds of Rs.1200 crore to State Governments and UT Administrations to implement the monetary assistance programme.
It will be a one-time special welfare measure to benefit children studying in class I to VIII across 11.20 lakh Government and Government aided schools in India.
Midday Meal Scheme: A Fact File
It is school meal programme designed to ensure a better nutritional standing of school-age children in India. Under the initiative, free lunches are supplied on working days for children studying in primary and upper primary classes of local body, government, government aided, Education Guarantee Scheme, alternate innovative education centres, Maktab and Madrasa.
This scheme is in line with Convention on the Rights of the Child, to which India is a party.
Under the convention, India has committed to yield "adequate nutritious food" for children.
The scheme is a covered by National Food Security Act, 2013.
World Hunger Day observed on 28th May - 28 May 21
Highlights:
Every May 28th, World Hunger Day is celebrated globally.
The goal of this day is to raise awareness of more than 820 million chronically hungry people worldwide.
Since 2011, people have observed that it is not only necessary to spread awareness of chronic hunger, but also to tackle hunger and poverty through sustainable causes.
The initiative recognizes the urgent need to save nearly a quarter of the 1 billion people from malnutrition and chronic hunger.
The need to provide outreach services on a global scale for the distribution of food during the pandemic is considered to be the primary task of saving those who were vulnerable even before the pandemic.
World Hunger Day is an initiative initiated by The Hunger Project, which was first launched in 2011.
This year is the 11th annual World Hunger Day, looking at the issue of hunger as a whole. India positioned in 94th place out of 107 countries in the 2020 Global Hunger Index.
Cheetah to be Re-introduced from Africa in November - 28 May 21
Highlights: