Monthly Current Affairs for all banking PO,Clerk,IBPS PO,Railway,SSC,IAS,OAS Exams
More Visit www.isbtonline.com
Government Issues Unique Land Parcel Identification Number ULPIN Pin - 01 Apr 21
Highlights:
In a move aimed at making land acquisition easier for public projects besides ending dubious land ownership, the government will soon start issuing a 14-digit unique land parcel identification number in six states.
The 14-digit identification number for each piece of land in India within one year.
Subsequently, it will integrate its land records database with income court records and bank records and Aadhaar numbers on a voluntary basis.
In 2021, Unique Land Parcel Identification Number (ULPIN) scheme was launched in 10 states
It will be promoted across India in March 2022
It is described as a " the Aadhaar for land "-this number will uniquely identify each land under investigation and prevent land fraud, especially in rural India.
The identification will be based on the longitude and latitude of the plot and will depend on detailed surveys and geo-referenced cadastral maps.
This is the next step of the "Digital Indian Land Record Modernization Program" (DILRMP), which started in 2008 and has expanded several times as the scope expands.
Union Government announces Rs 14,500 crore capital infusion in 4 PSBs - 01 Apr 21
Highlights:
The government on March 31 announced capital infusion totalling Rs 14,500 crore in four public sector banks (PSBs) through zero-coupon bonds.
The Central Government has announced to infuse these capital from four state-owned lenders namely Central Bank of India, Indian Overseas Bank, Bank of India and UCO Bank in 2020-21, by issuing non-interest bearing bonds to these banks.
This infusion will complete the government's total capital infusion of Rs 20,000 crore in public sector banks for the current financial year 2020-21.
Earlier in December 2020, it infused Rs 5,500 crore in Punjab and Sind Bank.
The Recapitalisation bonds will be issued with six different maturities, and the special securities would be "at par" for the amount as per the application made by the eligible banks.
Banks require capital to meet the mandatory reserve requirements laid out by the Reserve Bank of India (RBI), make provisions for bad loans and kick-start the lending cycle when demand revives in the economy.
SBI inks USD 1 billion loan agreement with Japan Bank - 01 Apr 21
Highlights:
Country's largest lender, State Bank of India, has raised $1 billion from Japan Bank for International Cooperation (JBIC) to extend loans to supply chain of Japanese automobile industry in India.
SBI signed a loan agreement with JBIC, taking the total facility to $2 billion.
Earlier, it has inked similar agreement for $1 billion in October 2020.
Bank did not disclose terms of agreement including tenure and interest charged for loan facility.
The virtual signing ceremony event was held in the presence of Dinesh Khara, Chairman, SBI along with senior executives of SBI, Hayashi Nobumitsu, Deputy Governor (JBIC) and Ayukawa Kenichi, CEO & MD of Maruti Suzuki.
The loan is in the form of refinance against the funding support provided to the manufacturers, suppliers and dealers of Japanese automobiles in India.
These businesses are recovering from reduced sales of automobiles due to the COVID-19 pandemic.
The financing will assist the Government of India's 'Make in India' initiative.
JBIC is a policy-based financial institution, wholly owned by the Japanese government, with the objective of contributing to the sound development of Japan, the international economy and society.
International Ranger Awards were Announced by IUCN - 01 Apr 21
Highlights:
The winners of the first International Ranger Awards were announced.
The award is provided by the International Union for Conservation of Nature (IUCN) and the World Commission on Protected Areas (WCPA) to 10 professionals around the world.
The award was established in 2020 under the cooperation of IUCN WCPA, International Rangers Federation, Global Wildlife Sanctuary and conservation allies.
The award aims to recognize the outstanding achievements of forest rangers in protected areas and protected areas around the world.
The nomination period for this award is from November 17, 2020 to December 31, 2020.
Ranger officer Mahinder Giri has become the only ranger in the region of Asia to win the International Ranger Award.
In the past few years, he has been deployed within the Motichur range of Rajaji Tiger Reserve (RTR).
This year, 10 professionals have won the award. International Ranger Award is given by International Union for Conservation of Nature (IUCN) & World Commission on Protected Areas (WCPA).
All winners will receive a prize of US$10,000 (Rs 7,26,150).
Mahinder Giri was awarded for his efforts to contain human and wildlife conflicts inside and outside Rajaji and for his role in the ongoing tiger translocation exercise from Corbett Tiger Reserve (CTR) to Rajaji Tiger Reserve
GDP growth projection for India to 10.1% for F.Y - 2022: World Bank - 01 Apr 21
Highlights:
The World Bank has revised upward the GDP growth projections for India by 4.7 % points to 10.1 % for the financial year 2021-22, due to a strong rebound in private consumption and investment growth.
Earlier the bank had pegged the GDP growth at 5.4 % for FY22.
Apart from this, the World Bank has forecast the economy to contract by 8.5 % in FY-21 (2020-21).
The multilateral agency has also projected economic growth at 5.8 % for India during FY-23 (2022-23).
The World Bank stated in its recent report 'South Asia Economic Focus' that the Indian economy had been slowing prior to the COVID-19 pandemic.
After reaching 8.3% in the financial year 2016-17, the growth decelerated to four per cent in the financial year 2019-20 and the economic slowdown was caused by a decline in private consumption growth and subsequent shocks to the financial sector.
Earlier this year in January, the International Monetary Fund (IMF) projected an 11.5 % growth rate for India in 2021, making the country the only major economy in the world to register double-digit growth this year amid the COVID-19 pandemic.
'Ayurveda Parav': AYUSH Ministry organizes in collab with Vinoba Seva Pratishthan - 02 Apr 21
Highlights:
In a bid to promote Ayurveda as the mainstream treatment for the prevalent lifestyle-related diseases, Vinoba SevaPratisthan (VSP), in collaboration with the Ministry of AYUSH, has successfully organized a 3-day "Ayurveda Paravin Bhubaneswar.
This unique initiative aims to not only ensure greater acceptance of Ayurveda among the masses but also to popularize Ayurveda as the main line of treatment for the current lifestyle diseases.
The Ministry of AYUSH provided full-fledged support to this programme.
During this Parv, nearly 25 research papers were presented by experts and researchers.
The initiative generated tremendous response as thousands of patients turned up and showed their trust towards Ayurveda medication.
They did get their diagnosis and consequent medicine.
It is noted that currently, Minister of State (IC) of the Ministry of AYUSH is Shripad Yesso Naik.
India-Mauritius Comprehensive Economic Cooperation And Partnership Agreement - 02 Apr 21
Highlights:
The India-Mauritius Comprehensive Economic Cooperation and Partnership Agreement will enter into force on April 1, 2021.
The Comprehensive Economic Cooperation and Partnership Agreement (CECPA) between Mauritius and India was signed in February 2021.
This is the first trade agreement signed between India and an African country.
This agreement is a limited agreement and covers trade in goods, rules of origin, trade in services, Technical Barriers to Trade (TBT), Sanitary and Phytosanitary (SPS) measures, dispute settlement, movement of natural persons, telecommunications, financial services, customs procedures and other areas Cooperation.
India-Mauritius Comprehensive Economic Cooperation and Partnership Agreement (CECPA) provides an institutional mechanism to encourage and improve trade between both the countries
World Immunisation And Logistics Summit -HOPE Consortium - 02 Apr 21
Highlights:
The "World Immunization and Logistics Summit" being held recently, hosted by: Abu Dhabi.
The Minister of Health and Family Welfare participated in a panel discussion on vaccine production and distribution across Asia in a digital way.
The summit is initiative by HOPE Consortium.
Objective:
HOPE Consortium: A Fact File
It is spearheaded by the Department of Health , Abu Dhabi
It brings together leading brands to provide end-to-end solutions to distribute the COVID-19 vaccine globally.
Atal Innovation Mission launched "AIM-PRIME" - 02 Apr 21
Highlights:
In collaborations with BMGF and Venture Center, Atal Innovation Mission launched "AIM-PRIME".
AIM-PRIME (Program for Researchers on Innovations, Market-Readiness & Entrepreneurship) is a program that aims to promote and support science-based in-depth technology startups and venture in India.
It was initiated by the Atal Innovation Mission (AIM) in cooperation with the Bill and Melinda Gates Foundation (BMGF).
The plan will be implemented by the non-profit technology business incubator Venture Center.
The first batch of targets of the program are open to technology developers (early deep technology start-ups and scientists/engineers/clinicians) who have strong science-based deep technology business ideas.
The program is also open to CEOs and senior incubator managers of Atal Incubation Centers funded by AIM, which provide support to deep-seated technology entrepreneurs.
The AIM-PRIME program is tailored specifically for the fast-growing deep-tech companies in India.
It not only provides the necessary knowledge and support, but also provides due opportunities.
Dadasaheb Phalke International Film Festival Awards (2021) Announced - 02 Apr 21
Highlights:
Dadasaheb Phalke International Film Festival Awards -2021 announced.
The Dadasaheb Phalke International Film Festival is a unique platform designed to recognize and encourage the most creative artists, creators, filmmakers, and inject life into their careers.
DPIFF held the "Most Prestigious Awards Ceremony" to recognize and appreciate the entertainment and film industry, and to commemorate the well-deserved storytellers, creative writers, passionate filmmakers and maverick artists who are the best of Indian film industry.
Winners:
Best Actor (Female) - Deepika Padukone, Chhapaak
Best Actor (Male)- Akshay Kumar, Laxmii
Best Actress (Critic)- Kiara Advani, Guilty
Best Actor (Critic)- Late Sushant Singh Rajput, Dil Bechara
Best Film- Tanhaji- The Unsung Warrior
Best International Feature Film- Parasite Most Versatile Actor – Kay Kay Menon
Best Director- Anurag Basu, Ludo
Best Actor (Supporting Role)- Vikrant Massey, Chhapaak
Best Actress (Supporting Role)- Radhika Madan, Angrezi Medium
Best Actor in Comic Role- Kunal Kemmu, Lootcase
Best Actor (Web Series)- Bobby Deol, Aashram
Best Actress (Web Series)- Sushmita Sen, Aarya
Best Web Series- Scam (1992)
Album of the Year- Titliyaan
Best Television Series- Kundali Bhagya
Photographer of the Year- Daboo Ratnani
Style Diva of the Year- Divya Khosla Kumar
Best Actress (Television Series)- Surbhi Chandna
Best Actor (Television Series)- Dheeraj Dhoopar
Performer of the Year- Nora Fatehi
Outstanding Contribution (Film Industry)- Dharmendra
Outstanding Contribution (Literature in Indian Cinema)- Chetan Bhagat
Center approved PLI Scheme For Food Processing Industry - 03 Apr 21
Highlights:
Recently, the Union Cabinet has approved the Production Linked Incentive Scheme for the Food Processing Industries
The Production Linked Incentive Scheme for the Food Processing Industries was approved by the Cabinet is to support the establishment of a world food manufacturing champion commensurate with India's natural resource, and to support the development of Indian food brands in the international market.
The cost of the scheme is Rs. 109 million.
This is a Central Sector Scheme.
The objectives of the Scheme is to support food manufacturers to have a prescribed minimum sales volume, and be willing to expand processing capacity and establish brands abroad with the minimum prescribed investment to incentivize the emergence of powerful Indian brands.
Aim:
To support the creation of a global food manufacturing champion;
Strengthen selected Indian food brands to increase global visibility and gain wider acceptance in the international market;
Increase employment opportunities for non-agricultural work; and
Ensure the remuneration price of agricultural products and higher income of farmers.
UNESCAP predicts India's Economic Growth at 7% in 2021-22 - 03 Apr 21
Highlights:
According to the United Nations Economic and Social Commission for Asia and the Pacific (UNESCAP), India's economic growth at 7% in 2021-22.
It also noted that maintaining low borrowing costs while keeping non-performing loans in check would be a challenge.
India is estimated to record an economic growth of 7% in 2021-22, over a contraction of 7.7% witnessed in the previous fiscal on account of the pandemic's impact on normal business activity.
UNESCAP is a UN body titled Economic and Social Survey of Asia and the Pacific 2021.
UNESCAP was founded on 28 March 1947.
It's headquarters located at Bangkok, Thailand.
WEF's gender gap index 2021: India ranks 140th position - 03 Apr 21
Highlights:
India has slipped 28 places to rank 140 among 156 countries in the Global Gender Gap Report 2021, by World Economic Forum.
In 2020, India ranked 112th among 153 countries.
Iceland has topped the index as the most gender-equal country in the world for the 12th time.
Afghanistan is the worst-performing country in the report.
Iceland, Finland, Norway, New Zealand, Rwanda, Sweden, Ireland and Switzerland.
The Global Gender Gap Report 2021 is the 15th edition of the annual publication by WEF.
The Global Gender Gap Index was first introduced by the World Economic Forum in 2006 to compare countries' gender gaps across four dimensions: economic opportunities, education, health and political leadership.
It is noted that World Economic Forum founded in January 1971 and it's headquarters located at Cologny, Switzerland.
World Autism Awareness Day observed on 02 April - 03 Apr 21
Highlights:
The World Autism Awareness Day is observed internationally on 2 April like every year.
The main purpose is to raise awareness about people with Autism Spectrum Disorder (ASD) throughout the world.
The 2021 World Autism Awareness Day observance will address these issues through a virtual event that will include moderated panel discussions with individuals on the autism spectrum who have themselves experienced the challenges and seen these new opportunities in the employment market.
The very first World Autism Day was observed in the year 2008 on April 2.
It was adopted by the United Nations General Assembly on 18 December 2007.
World Autism Day is one of only seven official health-specific UN Days.
Ramesh Pokhriyal 'Nishank' launched "MyNEP2020" platform of NCTE Web Portal - 03 Apr 21
Highlights:
Union Education Minister, Ramesh Pokhriyal 'Nishank' has launched the "MyNEP2020" Platform of National Council for Teacher Education (NCTE) Web Portal which will be operational from April 1 to May 15, 2021.
The platform seeks to invite suggestions/inputs/membership from the stakeholders for preparing a draft for the development of National Professional Standards for Teachers (NPST) and National Mission for Mentoring Program membership (NMM).
This exercise of digital consultation envisages the participation of teachers, education professionals, academicians, and other stakeholders in preparing the documents on teacher policy for sustainable and positive change in the Teacher's Education Sector.
For preparing the documents on the above two major recommendations of NEP 2020, NCTE will work in close consultation with individuals/organizations.
The expert committee will extensively review the inputs collected during the consultation period and will finally formulate the drafts for public review.
Legendary Actor Rajinikanth to be honoured with 51st Dadasaheb Phalke Award - 04 Apr 21
Highlights:
The legendary actor Rajinikanth has been selected to be honoured with the 51st Dadasaheb Phalke Awards, the highest film honour in India.
The iconic actor Rajinikanth will receive the Dadasaheb Phalke award for 2019 for his stupendous contribution to Indian cinema.
Rajinikanth will receive the Dadasaheb Phalke Award on May 3, 2021.
Rajinikanth is the 12th South Indian to get this award.
Legends like Dr Rajkumar, Akkineni Nageshwar Rao, K Balachander have been awarded before.
The legendary actor has been honoured with the Padma Bhushan and Padma Vibhushan in the past.
Adil Zainulbhai appointed chairman of Capacity Building Commission - 04 Apr 21
Highlights: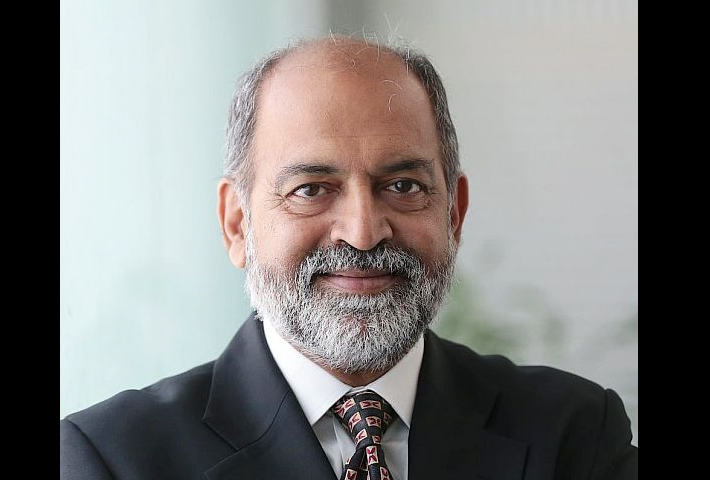 Former Quality Council of India (QCI) chief Adil Zainulbhai has appointed chairman of Capacity Building Commission.
The Capacity Building Commission, set up under the government's ambitious 'Mission Karmayogi' for bringing major reforms in bureaucracy.
The government has approved a commission under National Programme for Civil Services Capacity Building (NPCSCB), also known as 'Mission Karmayogi', to train civil servants at all levels.
The approved Capacity Building Commission will coordinate with and supervise all the government offices, training institutes to monitor and evaluate the implementation of plans and create shared resources.
The Commission will comprise of a Chairperson and two Members.
Besides him, Ramaswami Balasubramaniam has been appointed as member (HR) and Praveen Pardeshi as member (administration)
Balasubramaniam is the founder of the Swamy Vivekanand Youth Movement and Pardeshi is a 1985-batch IAS officer who is currently the global programme coordinator for the Defeat-NCD (Non-Communicable Diseases) Partnership under the United Nations Institute for Training and Research, the order said.
Hemang Jani, a former senior private sector specialist, World Bank, has been appointed as the commission secretary,.
Mallika Srinivasan appointed chairperson of PESB - 04 Apr 21
Highlights:
Chairman and Managing Director of Tractors and Farm Equipment (TAFE) Limited, Mallika Srinivasan has been appointed as the chairperson of the Public Enterprises Selection Board (PESB), an order issued by the personnel ministry.
This is for the first time that a private sector specialist has been appointed as the head of the PESB, responsible for the appointment of top management posts in the Central Public Sector Enterprises (CPSEs).
The Appointments Committee of the Cabinet has approved the appointment of Srinivasan as the chairperson of PESB for a period of three years from the date of assumption of charge, or until the attainment of the age of 65 years.
Currently, the Minister of Personnel, Public Grievances and Pensions is Narendra Modi.
Minister of State in the Ministry of Personnel, Public Grievances and Pensions is Jitendra Singh.
Western Ghats Amboli named as a biodiversity heritage site - 04 Apr 21
Highlights:
The Maharashtra government has declared an area at Amboli in Western ghats in Sindhudurg district, where a rare freshwater fish species was discovered, as a biodiversity heritage site.
Chief Minister Uddhav Thackeray"s son Tejas Thackeray, who is a wildlife researcher, and his team had discovered the new freshwater fish species - Schistura Hiranyakeshi" near Amboli in Sawantwadi tehsil of Sindhudurg district.
The State government issued a notification declaring the area at Amboli as a biodiversity heritage site. Schistura is a small and colourful fish that lives in water and streams in an abundance of oxygen.
Central govt. declares 14th April as a public holiday - 04 Apr 21
Highlights:
The central government has declared April 14, Dr. BR Ambedkar's birthday a public holiday.
Dr B R Ambedkar was the sculptor of the Indian Constitution and the country already celebrates his birthday as Ambedkar Jayanti every year.
The government has announced that from this year 14th April will be declared as a public holiday.
It will be Ambedkar's 130th birth anniversary on April 14, 2021.
Brief History:
Babasaheb Bhim Rao Ambedkar was born on April 14 in 1891.
A renowned social reformer and a Dalit icon, he spoke unequivocally against the inequality, injustice and discrimination faced by the members of the dalit community.
He is considered a key architect of the constitution of India and went on to become the first law and justice minister of independent India.
Babasaheb Ambedkar died on December 6 in 1956.
He was awarded India's highest civilian honour the Bharat Ratna in 1990.
West Central Railway becomes first fully electrified Indian Railways zone - 05 Apr 21
Highlights:
The West Central Railways has become the first fully electrified railway zone in India, after the CCRS inspection and the commissioning of electrification of the Kota-Chittaurgarh railway station (Srinagar-Jalindri) in Rajasthan
The zonal railway now boasts a 3012 Route Km electrified network.
According to Railway Minister Piyush Goyal, trains passing through this railway section can now be operated at a faster speed. Electrification of this railway section will provide various benefits such as saving fuel, reduction in travel time, as well as environmental protection.
Earlier this year, with the electrification of the Nimmita – New Farakka railway section in the state of West Bengal, the Eastern Railway zone had also become fully electrified rail network.
The Railway Ministry has targeted 100 % electrification of the Broad Gauge rail network by December 2023.
Yesteryear actress Shashikala dies - 05 Apr 21
Highlights:
Shashikala, who left an indelible imprint playing characters that the audience loved to hate in the Hindi cinema of 1960s and 70s, passed away in Mumbai. She was 88.
The Solapur-born actor's career spanned over six decades and 175 odd films and tv serials. But Shashikala Jawalkar (later Saigal) endured a deprived childhood and struggled for years doing miniscule parts before finding a semblance of foothold with V Shantaram's Teen Batti Char Raasta (1953) and Surang (1953).
It was Bimal Roy's Sujata (1960), where she lip synced with Nutan, 'Bachpan ke din bhi kya din thhey', that made people take notice and earned her a first Filmfare nomination for "best supporting actress."
The Sixties was her most fecund and rewarding decade. Oldtimers still remember her running away sandals in hand to avoid her domineering mother (Lalita Pawar) in Junglee (1961) to sing, 'Nain tumhare mazedar', with Anoop Kumar.
Shashikala earned eight Filmfare nominations (Sujata, Aayee Milan Ki Bela, Himalay Ki God Mein, Anupama, Neel Kamal and Phool Aur Patthar), including two awards (Aarti and Gumrah) for "best supporting actress".
International Day of Conscience is on 5th April - 05 Apr 21
Highlights:
International Day of Conscience observed on April 5.
The purpose of this day is to promote a peaceful culture of love and conscience.
This day reminds people to reflect on themselves, follow their conscience, and do the right thing.
Brief History:
In July 1989, the concept of a culture of peace was put forward at the International Peace Conference organized by the United Nations Educational, Scientific and Cultural Organization (UNESCO).
The purpose of this day is to build a culture of peace, requiring people to carry out cultural, social, comprehensive education and civic actions.
In this peace, everyone has something to learn, and something to share and share.
In order to establish peaceful and friendly relations on the basis of respect for human rights and basic freedom of race, gender, language or religion, the United Nations General Assembly (UNGA) has designated April 5 as the International Day of Conscience.
On July 25, 2019, the United Nations General Assembly passed a draft resolution entitled "Promoting a Culture of Peace with Love and Conscience" submitted by the Kingdom of Bahrain.
The United Nations General Assembly subsequently declared April 5 as the International Day of Conscience.
This date was first observed on April 5, 2020.
Health Ministry approved National Policy For Rare Diseases - 06 Apr 21
Highlights:
The Union Health Minister approves the National Policy for Rare Diseases, 2021.
About the National Policy for Rare Diseases, 2021:
The Rare Disease Policy aims to reduce the high cost of treatment of rare diseases by paying more attention to indigenous research with the help of the national consortium convened by the Department of Health Research of the Ministry of Health and Family Welfare.
Increasing research and development focus and local drug production will reduce the cost of treatment of rare diseases.
The policy also envisages the establishment of a rare disease registration system based on national hospitals so that there is enough data to define rare diseases and conduct research and development related to rare diseases in the country.
The policy also focuses on early screening and prevention through primary and secondary health care infrastructure (for example, health and wellness centers and District Early Intervention Centers (DEIC)) and counselling for high-risk parents.
Govt. sponsored loan Stand-Up India Scheme Rs.25, 586 Crore - 06 Apr 21
Highlights:
The Ministry of Finance has stated that Banks have sanctioned More than INR 25, 586 Crore 25,586.37 Crore) to over 1.14 Lakh Accounts (Till March 23, 2021) under the Stand-Up India Scheme since its launch in 2016.
Simultaneously, the government extended the validity of the Stand-Up India Scheme till 2025.
Around 93, 094 loans worth INR 21, 200.77 Crore have been sanctioned to women-led business enterprises under the scheme.
INR 3, 335.87 Crore have been sanctioned to over 16, 258 SC entrepreneurs & INR 1, 049.72 Crore has been approved for 4, 970 ST entrepreneurs.
The main aim of the Stand-Up India scheme is to promote Entrepreneurship among Women, Scheduled Castes (SC) & Scheduled Tribes (ST) categories.
Stand-Up India Scheme: A Fact File
It was launched in 2016 by Prime Minister Narendra Modi.
It is anchored by the Department of Financial Services (DFS), Ministry of Finance, Government of India.
The scheme facilitates bank loans between INR 10 Lakh and INR 1 Crore to at least one SC/ST borrower and at least one-woman borrower per bank branch of Scheduled Commercial Banks.
Loans under the scheme are available for only green field projects.
Govt has infused Rs.14,500 Cr to 4 PSBs under Zero-Coupon Recapitalisation - 06 Apr 21
Highlights:
On March 31, 2021, The Government of India(GOI) has infused Rs 14,500 crore in four weak Public Sector Banks (PSBs) by issuing them non-interest-bearing Zero-Coupon Recapitalization Bonds with maturities between March 31, 2031, and March 31, 2036.
Out of the total amount infused the Central Bank of India was provided with Rs 4,800 crore, Indian Overseas Bank (IOB) with 4,100 crores, Bank of India with Rs 3,000 crore and UCO Bank with Rs 2,600 crore.
For F.Y-2022, the government had allocated Rs 20,000 crore for capital infusion into the public sector banks for meeting regulatory requirements.
The government has allocated Rs 5,500 crore to Punjab and Sindh Bank (P&SB) in Q3FY21.
This infusion is from the remaining budgetary allocation for FY-2021.
The date of issuance will be the date on which the subscription amount is received from these PSBs. PSBs would hold these securities in their investment portfolio under the held-to-maturity category.
GoI had infused Rs 2.5 trillion over FY2018-FY2020. While before FY-2018, the government would do a direct infusion of equity in PSBs, from onwards the government has used recapitalization bonds.
Recapitalization Bonds are the bonds issued to banks by GOI in the form of equity capital to increase the bank's capital reserves.
"Sankalp se Siddhi" a Village Digital Connect Drive launched under TRIFED - 06 Apr 21
Highlights:
Recently, the Tribal Cooperative Marketing Development Federation of India (TRIFED) under the Ministry of Tribal Affairs(MoTA) has launched "Sankalp se Siddhi" a Village & Digital Connect Drive.
The main aim of this drive is to transform the tribal ecosystem across the country and activate the Van Dhan Vikas Kendras (VDVKs) in all tribal villages.
What is Sankalp se Siddhi ?
It is a 100-day drive which is starting from April 1, 2021, which aims to cover a total of 1500 villages in the country (around 100 villages in each region) in the next 100 days by making 150 teams (10 in each region from TRIFED State Implementation Agencies/Mentoring Agencies/Partners).

Once the VDVKs are activated in the 1500 village through the drive, Rs 200 crore Sales is targeted during the next 12 months.

The visiting teams under the drive will also identify locations and shortlist potential VDVKs for clustering them as TRIFOOD, and SFURTI units.

Until March 2021, 77 Van Dhan Kendras have become operational and have launched their products.

Manipur emerged as the Champion state of the Van Dhan programme since its launch.
The first VDVK was set up in Bijapur District, Chhattisgarh

Tribal Cooperative Marketing Development Federation of India (TRIFED):

It was establishment in August 1987 under the Multi-State Cooperative Societies Act, 1984.
It's headquarters located at New Delhi.
Vjosa Osmani-Sadriu became Kosovo's 7th President - 06 Apr 21
Highlights:
Kosovo's Parliament elected the 38 years old Vjosa Osmani-Sadriu as its new president for a five-year term.
She became the nation's seventh president and its second female leader in the post-war period by succeeding Hashim Thaci.
She is the country's youngest head of state and one of the youngest in the world.
She served as an acting President between November 2020 and March 2021 and also served as the speaker of the Assembly of Kosovo from February 2020 until March 2021.
As president, she will be the head of state and she also has a leading position in foreign policy and is the commander of the armed forces.
Hashim Thaçi was the President of Kosovo from April 2016 to 5 November 2020.
He was the first Prime Minister of Kosovo.
Acting President, Glauk Konjufca handed over the country's constitution to Vjosa Osmani.
It is noted that on 17 February 2008, Kosovo became independent from Serbia after North Atlantic Treaty Organization (NATO)'s intervention.
SC's e-committee releases draft proposal for phase III of e-Courts project - 07 Apr 21
Highlights:
Under the auspices of the Supreme Court of India, the eCommittee Supreme Court has prepared a draft vision document for the third phase of the e-court project.
eCourts Project: A Fact File
The Supreme Court's e-committee, headed by Justice D Y Chandrachud, comprises experts including judicial, legal and information technology (IT) experts overseeing the e-Courts project conceptualised under the National Policy and Action Plan for Implementation of Information and Communication Technology in the Indian Judiciary-2005.
This project is a pan-Indian mission model project, funded and supervised by the Department of Justice for district courts across the country.
The project aims to provide designated services for litigants, lawyers and judicial institutions through the universal computerization of districts and lower courts, as well as the upgrade of the ICT infrastructure of the High Court and the Supreme Court.
Objectives of the Project:
Provide efficient and time-limited citizen-centric service delivery in accordance with the regulations of eCourt Project Litigant.
Develop, install and implement decision support systems in the courts.
To automate the process to provide transparency of information to stakeholders.
Improve judicial productivity in quality and quantity, making judicial delivery systems affordable, accessible, cost-effective, predictable, reliable and transparent.
Sanjay Dhotre attends Consultation meeting of Education Ministers of E9 Countries - 07 Apr 21
Highlights:
On April 6, 2021, Minister of State (MoS) for Education, Sanjay Dhotre attended the consulting meeting of Education Ministers of E9 Countries.
The Consultation meeting is the 1st of a three-phased process to co-create an initiative on digital learning ; skills, targeting marginalised children and youth, especially girls.
The E9 initiative aims to accelerate recovery and advance the SDG4 Agenda by focusing on three of the five priorities of the 2020 Global Education Meeting Declaration (organized by UNESCO).
Features:
I. Support to teachers
II. Investment in skills
III. Narrowing of the digital divide
It was launched in 1993 at the EFA Summit in New Delhi, India.
It was set up to achieve the goals of UNESCO's Education for All (EFA) initiative.
The 9 Countries are ; Bangladesh, Brazil, China, Egypt, India, Indonesia, Mexico, Nigeria & Pakistan.
The 9 countries together represent almost 30% of the World's nominal GDP.
India joined eight other countries to accelerate digital learning.
What is E9 Initiative ?
Nine countries including India, China and Brazil will explore the possibility of co-creating and expanding digital learning in order to achieve the UN's sustainable development quality education goals.
This consultation is known as the E9 initiative, which is "the first step in a three-phase process of co-creating a digital learning and skills initiative for marginalized children and youth, especially girls. The initiative aims to promote the education system Rapid change to accelerate recovery and advance the agenda of SDG 4."
E9 countries are India, Bangladesh, Brazil, China, Egypt, Indonesia, Mexico, Nigeria and Pakistan.
Countries will work together to promote changes in support for teachers; investment in skills; and bridging the digital divide.
The consultation will focus on progress, share experience and lessons, and explore opportunities for cooperation and to expand digital learning and skills.
This work was carried out after the COVID pandemic, which caused great disruption in learning, and according to UNESCO, this provided an opportunity to strengthen interconnected and digital economies.
Vivo ropes in Indian Cricketer Virat Kohli as Brand Ambassador - 07 Apr 21
Highlights:
Recently, Vivo Communication Technology Co. Ltd. has appointed Indian Men's Cricket Team captain Virat Kohli as its brand ambassador.
To reach the millennials and technologically driven consumers.
The association with sports personalities will support the brand to reach a wider audience.
As the Brand Ambassador of Vivo, Virat Kohli will spread awareness and promote the upcoming product series of Vivo.
The association of Virat and Vivo includes all the above the line and below the line<strong activities like the upcoming events of the brand, TV, print, outdoor and social media campaign.
As a part of Vivo's commitment to the "Make in India" campaign, all the Vivo smartphone series are manufactured at the Facility at Greater Noida.
Vivo is one of the title sponsors of the Indian Premier League Cricket Tournament.
Earlier, other Indian Ambassadors of Vivo were Amir Khan and Sara Ali Khan.
It is noted that currently, Virat Kohli ranked No.1 and No.5 ODI and Test cricket respectively.
Spices Board and UNDP signed a MoU to develop a blockchain-based traceability interface for Indian spices - 07 Apr 21
Highlights:
Spices Board India and UNDP India Accelerator Laboratory signed a memorandum of understanding to develop a blockchain-based traceability interface for Indian spices.
The MOU aims to establish a blockchain-based traceability interface for Indian spices to improve the transparency of supply chains and trade.
Blockchain is a decentralized process used to record transactions on an open and shared electronic ledger.
This makes easy and transparent in data management across complex networks (including farmers, brokers, distributors, processors, retailers, regulators, and consumers), thus simplifying the supply chain.
It will allow farmers to access information like all other members of the supply chain, thereby further making the entire supply chain more efficient and fairer.
The Spices Board of India and the United Nations Development Programme are working to integrate the blockchain traceability interface with the e-Spice Bazaar portal developed by the Spices Board of India to connect spice growers to the market.
The project will be piloted among more than 3,000 farmers engaged in pepper and turmeric planting in parts of Andhra Pradesh.
The traceability interface is expected to increase consumer confidence and promote the purchase of value-added and used fragrances for export and local.
China launched Digital Currency - 08 Apr 21
Highlights:
China launched the latest round of pilot trials of its new digital currency in the month of February.
According to reports, the plan will be launched on a large scale at the end of this year and before the Beijing Winter Olympics in February 2022.
The digital renminbi, officially called "Digital Currency Electronic Payment (DCEP)".
Features:
It is the digital version of Chinese currency, that can be downloaded and also exchanged through an application authorized by the People's Bank of China (PBOC).
This is legal currency guaranteed by the central bank, not money guaranteed by a third-party operator.
There are no third-party transactions, so there are no transaction fees.
Unlike electronic wallets, digital currencies do not require an Internet connection.
Payment is made through Near Field Communication technology.
Unlike non-bank payment platforms that require users to link a bank account, the account can be opened with a personal identification code.
Japanese Nobel Laureate Isamu Akasaki Passed Away At 92 - 08 Apr 21
Highlights:
Akasaki, one of the winners of the 2014 Nobel Prize in Physics passed away at the age of 92 in Nagoya, Japan.
He won the Nobel prize for the invention of the world's first efficient blue LED (Light Emitting Diode).
He was born on 30 January 1929 in Chiran, Kagoshima Prefecture, Japan.
Isamu Akasaki: Brief History
Isamu Akasaki, an electrical Engineer, has worked in various electronic companies like Kobe Kogyo Corporation and Matsushita Electric Industrial Co., now Panasonic Corp.
He started to work as a professor at Nagoya University in 1981.
The Government of Japan honoured him with the Medal with Purple Ribbon, which is presented to honour his contributions to academic and artistic development.
Isamu Akasaki, along with Japanese Physicist and Shuji Nakamura, Japan-born American professor at the University of California, Santa Barbara won the Nobel Prize for Physics in 2014.
The invention of the efficient blue LED's has contributed to the bright and energy-saving white LED light sources, known as LED Lamps.
Isamu Akasaki worked with Hiroshi Amano, and Shuji Nakamura, and successfully produced the gallium nitride crystals in 1989 and created the world's first Blue LED.
Chintan Vaishnav appointed as the new Mission Director of Atal Innovation Mission - 08 Apr 21
Highlights :
Dr. Chintan Vaishnav will replace Ramanathan Ramanan to become the new Mission Director of Niti Aayog's Atal Innovation Mission (AIM) from mid-April 2021.
Ramanathan Ramanan is the 1st mission director of AIM since June 2017.
Dr Vaishnav holds a PhD in technology, management, and policy from Massachusetts Institute of Technology (MIT).
Atal Innovation Mission: A fact file
Atal Innovation Mission (AIM) is Government of India's flagship initiative to create and promote a culture of innovation and entrepreneurship across the length and breadth of our country.
Objective:
To create a problem-solving innovative mindset among students by creating an ecosystem of entrepreneurship in universities, research institutions in collaboration with the private MSME sector.
It was launched by NITI Aayog in 2016.
Chairperson , NITI Aayog, Prime Minister of India and CEO is Amitabh Kant.
Nguyen Xuan Phuc Sworn In As President of Vietnam; Pham Minh Chinh Elected As Prime Minister - 08 Apr 21
Highlights:
Nguyen Xuan Phuc of Communist Party of Vietnam sworn in as the President of Vietnam .
The 14th National Assembly of Vietnam elected Pham Minh Chinh as the new Prime Minister (PM) of Vietnam.
Nguyen Xuan Phuc replaced Nguyen Phu Trong, who was serving as both the President and General Secretary of Vietnam.
The resolution on electing him as the new president was adopted with an approval rate of 97.5%.
He was the only candidate who was nominated for President, this is the first time where a prime minister was nominated to the post of President.
He served as the Prime Minister of Vietnam from 2016 to 2021.
He has served as the member of 10th, 11th, 12th and 13th CPV Central Committee.
Pham Minh Chinh Appointed as Prime Minister.
The resolution to elect him as the new PM was adopted by the top legislature with an approval rate of 96.25% at the ongoing 11th session of the 14th NA.
Pham Minh Chinh has served as the deputy Minister of public security.
He has been serving as the head of the organization commission under CPV Central Committee since Feb 2016.
Dutch Development Bank invested $137 million in India's Ever Source Capital's GGEF - 09 Apr 21
Highlights:
Dutch entrepreneurial development bank (FMO) invested $137 million in India's Green Growth Equity Fund, managed by Ever Source Capital, to invest in India' green energy space such as clean energy, transportation, resource efficiency and energy services.
This fund-raising was approved by South Korea-based Green Climate Fund's (GCF) board, the world's largest dedicated climate fund
This is the largest single country amount approved by GCF ever for a private sector equity fund focused on climate mitigation.
Earlier this BP Plc, a British multinational oil and gas company announced a $70 million investment in GGEF.
India's GHG emission was the third-largest in the world, which is contributing to of global emissions and temperature rise.
Hence India needs a total of Rs.2.5 trillion over 2016-2030 to ensure low-carbon and climate-resilient pathways.
A study by Climate Policy Initiative says that India is mobilising less than 25% of the investment needed to reach its target.
It is the fund manager of GGEF and it aims to raise a total of $940 million and has the National Investments and Infrastructure Fund (120 million) of India and the UK government's Department for International Development as anchor investors.
SC-appointed 3-member Panel submits report on Agricultural Reform Laws - 09 Apr 21
Highlights:
The Supreme Court appointed 3-member committee for Studying Agricultural reform laws passed by Parliament, submitted its report to the Supreme Court.
The report will be made public on the date of the next hearing of the Public Interest Litigation (PIL).
Around 85 Farmer organisations have been consulted for the report & possible solutions for resolving the issue between the farmers; government have been outlined in the report.
i. Members of the Committee Pramod Kumar Joshi, Former Director of South Asia, International Food Policy Research Institute (IFPRI); Anil Ghanwat, President of Shetkari Sanghatana Ashok Gulati, Agri-Economist and former Chairman of the Commission for Agricultural Costs and Prices (CACP).
ii. Issues of Contention
Various Farmer Organizations have been protesting against 3 Farm Laws stating that they are pro-corporate and could weaken the mandi system.
On January 12, 2021, the Supreme Court had suspended the implementation of the 3 laws, it appointed a 4-member committee of experts to listen to the views of protesting farmers ; views of the Central Government and make recommendations.
The 4th member, Bhupinder Singh Mann (Farm Union Leader) had recused himself from the panel.
iii. 3-Farm laws
The Farmers' Produce Trade and Commerce (Promotion and Facilitation) Act.
The Essential Commodities (Amendment) Act.
The Farmers (Empowerment and Protection) Agreement on Price Assurance and Farm Services Act.
Supreme Court:
It is noted that, currently the Chief Justice of India (CJI) is Sharad Arvind Bobde.
Next CJI ; Justice NV Ramana (48th CJI) set to take oath on 24th April 2021.
Union Govt.launched the Unique Land Parcel Identification Number (ULPIN) - 09 Apr 21
Highlights:
The Government of India recently launched the Unique Land Parcel Identification Number (ULPIN) scheme in ten states. The system is to be rolled out in the country by March 2022.
Land parcel is nothing but a portion of large area of land.
What is ULPIN ?
The ULPIN is described as "Aadhaar for land".
The ULPIN is a fourteen-digit Alpha Numeric ID.
The number will be used to identify every surveyed parcel of land.
The identification number is to be launched based on latitude and longitude coordinates of the land parcel.
The pilot testing of ULPIN has been successfully carried out in the states of Haryana, Bihar, Odisha, Jharkhand, Maharashtra, Andhra Pradesh, Gujarat, Sikkim, Goa, Madhya Pradesh and Karnataka.
The ULPIN has been included in Digital India Land Records Modernisation Programme (DILRMP).
The DILRMP was begun in 2008 and has been extended several times.
The current launch of ULPIN is also under DILRMP.
While the programme is to end soon, it has been extended till 2023-24.
India is also implementing National Generic Document Registration System. Recently, the system was implemented in Jammu and Kashmir.
Advantages:
The ULPIN will help to develop a land bank.
The ULPIN system will lead India towards Integrated Land Information Management System.
The system will always help to keep the land records up to date.
All the property transactions shall be linked and will get established through the system.
The number will help in preventing land fraud especially in rural areas.
This is because, the land records are outdated in rural areas.
Delivery of citizen services of land records through a single window shall be achieved through the system.
The system will make sharing of land record data across the departments easier.
This will standardize land data and will eventually bring in effective integration and interoperability across departments.
ULPIN and International Standards
Electronic Commerce Code Management Association standard
Open Geospatial Consortium Standards
The ULPIN system was recommended by Parliamentary Standing Committee that recently submitted its report to Lok Sabha.
Tribal Health Collaborative "Anamaya:" launched by Union Health and Family Welfare Ministry - 09 Apr 21
Highlights:
The Union Health and Family Welfare Minister recently launched the Tribal Health Collaborative called "Anamaya".Features of Anamaya
It is a multi-stake holder initiative.
It was launched by the Ministry of Health and Family Welfare in collaboration with the Ministry of Tribal Affairs.
The initiative will also be supported by the Bill and Melinda Gates Foundation and Piramal Foundation.
The main objective of the initiative is to enhance health and nutrition eco-system of tribal communities in India
The collaborative will set up the National Council on Tribal Health and a Tribal Health Cell to monitor the health care needs in tribal areas.
Also, Anamaya will implement the Tribal Health Action Plan.
It will converge efforts of government agencies and organizations to enhance the health and nutrition status of tribal communities in the country.
Recently, the Ministry of Health and Family Welfare and the Ministry of Tribal Affairs together launched the Tribal Tuberculosis Initiative to fulfil the goal of "TB Mukt Bharat", that is, "Tuberculosis Free India" by 2025.
The Abhay Bang Committee submitted a report on "Tribal Health in India".
The findings of the committee are as follows:
Child mortality halved among the tribal population in 26 years.
It was 90 in 1988 and has reduced to 44 in 2014.
The Under-five mortality rate has declined from 135 in 1988 to 57 in 2014.
The prevalence of Tuberculosis in rest of India is 256 per 100,000 cases.
However, in case of tribal population, it is 703 cases per 100,000.
One in four tribal adult suffers from hypertension.
The findings of the committee clearly shows that more care should be taken towards improving health of tribal population in India.
RBI Released Consumer Confidence Index - 10 Apr 21
Highlights:

The Reserve Bank of India (RBI) released the "Consumer Confidence Survey" report.
The survey was conducted among more than 5,000 respondents in major cities in the country.
The consumer confidence index dropped from 55.5 points in January 2021 to 53.1 points in March 2021.
The future expectation will fall from 117.1 in January 2021 to 108.8 in March 2021.
When the index measurement is higher than 100, it means optimism, and when it is lower than 100, it means pessimistic.
Most consumers report higher overall spending. According to the survey, although discretionary spending has decreased, this situation will continue in the coming year.
Consumers are also very pessimistic about the overall economic situation and employment situation in the coming year.
The survey measures consumer perceptions from five aspects, such as employment, economic conditions, price levels, expenditures and income.
The consumer confidence survey has two main indexes, namely the current conditions index and the future expectations index.
The Future Expectation Index measures consumers' views on changes in economic issues in the coming year.
The current conditions index measures changes in consumer perceptions of economic issues last year.
The Reserve Bank of India conducts a consumer confidence survey every two months.
The survey was conducted to measure how pessimistic or optimistic consumers are about their financial situation.
The survey was conducted through telephone interviews.
It takes place in major cities such as Bangalore, Chennai, Delhi, Hyderabad, Ahmedabad, Jaipur, Lucknow, Patna, Trivandrum, and Mumbai.
India's Debt to GDP increased to 90%:IMF - 10 Apr 21
Highlights:
The International Monetary Fund recently announced that the debt to GDP ratio of India increased from 74% to 90% due to COVID-19 crisis.
This is to increase to 99% in 2021.
The international financial organisation has also stated that this is to reduce to 80% after economic recovery.
What is Debt to GDP ratio?
The Debt to GDP ratio is the ratio between the debt of the Government measured in the units of its currency to the GDP measured in the same unit.
When the Debt to GDP ratio is low, it means that the country produces and sells goods and services that are sufficient to pay back debts without incurring further debts.
The Debt to GDP ratio of India has remained 70% since 1991.
The current increase is mainly due to COVID-19 crisis.
Debt to GDP ratio of other countries
At the end of third quarter of 2020, the Debt to GDP ratio of USA was 127.3%.
What is Public Debt?
The Public Debt in India is the total liability of the Union Government that must be paid from the Consolidated Fund of India.
Almost one-fourth of the government expenditure goes into the interest payment.
Public Debt Management Agency:
It was established in 2016 by the Ministry of Finance.
The Public Debt Management Agency streamlines the borrowings of the Government and helps in achieving better cash management.
It was an interim arrangement in the RBI itself.
However, it was provided a separate statutory status from that of RBI.
The PDMA plans government borrowings.
It manages the liabilities of the Government.
It monitors cash balances and improves forecasting of cash.
The agency will work towards enhancing the liquidity and efficiency of the market.
World Homeopathy Day is on 10th April - 10 Apr 21
Highlights:
World Homeopathy Day is observed on 10th April.
We have designated April 10 as "World Homeopathy Day" to commemorate Dr. Christian Friedrich Samuel Hahnemann, whose birthday is on this day.
Hahnemann, born in 1755, is a German doctor and is considered the founder of the field of homeopathic alternative medicine.
The main idea of celebrating this day is to make more people aware of the benefits of homeopathy and medicine.
India is one of the largest manufacturers of homeopathic medicines in the world.
The Department of Homeopathy belongs to the Department of AYUSH (Ayurveda, Yoga and Natural Therapy, Unani, Siddhartha and Homeopathy).
In homeopathy, a person can usually heal by triggering their own healing mechanisms.
This important form of medicine is based on the following theory: medicines made from natural ingredients can cure any type of disease by inducing similar symptoms.
Theme: Homeopathy – Roadmap for Integrative Medicine
CSIR Adopts 295 Atal Tinkering Labs through Atal Innovation Mission - 10 Apr 21
Highlights:
The Council of Scientific and Industrial Research recently adopted 295 Atal Tinkering Labs established under Atal Innovation Mission.
This will help young innovators associated with the Atal Tinkering Labs to learn from the best scientists in the country.
It will pave way for them to become living inspirations for their schools and local communities.
What is the plan?
The CSIR scientists are to mentor each of the Atal Tinkering Labs.
CSIR and Atal Innovation Mission will conduct series of webinars for the students.
Significance of the adoption:
The pandemic has reinforced the importance of scientific and industrial research.
Therefore, the partnership will boost Atal Innovation Mission and will push it towards STEM research and innovation collaborations.
The collaboration with CSIR will provide great opportunities for the best young minds in the country to get access to the latest technologies.
Atal Innovation Mission:
Atal Innovation Mission was launched in India to promote culture of innovation and entrepreneurship.
The Mission has identified seventeen focus areas.
They are waste in public spaces and dissuading public littering, decentralized composting, mixing blades for composting, quality of compost, waste management recycling, garbage composition devices, safe transport, instant portable water quality testing, electric mobility, alternate fuel-based transportation, smart mobility, predictive maintenance of rolling stock, fog vision system, prevention of rail failure using emerging technologies, climate smart agriculture, etc.
Under the Atal Innovation Mission, NITI Aayog launched the Atal New India Challenge.
The main aim of the challenge is to bring innovations and technologies relevant to the people of India.
National Safe Motherhood Day is on 11th April - 11 Apr 21
Highlights:

Every year, April 11th is the National Safe Motherhood Day.
The National Safe Motherhood Day is an initiative initiated by the White Ribbon Alliance of India (WRAI) to force women to have adequate access to adequate care during pregnancy, childbirth and post-natal services.
At the request of WRAI (a coalition of 1,800 organizations), in 2003, the Indian government declared April 11 (the 1st anniversary of the birth of Kasturba Gandhi) as "National Safe Motherhood Day."
India is the first country in the world to declare a "National Safe Motherhood Day" in the society.
WRAI members choose a national publicity theme for "Safe Motherhood Day" every year, and WRAI members carry out activities and comprehensive campaigns across the country.
The goal of these annual campaigns launched on the "National Safe Motherhood Day" is to raise awareness that every woman has the right to survive and survive pregnancy and childbirth.
The White Ribbon Alliance of India was established in 1999.
National Pet Day observed on 11th April - 11 Apr 21
Highlights:
National Pet Day is celebrated on April 11 each and every year.
This day encourages people to help reduce the number of animals in the shelter.
On this day, pet owners celebrate their animal companions.
Colleen Paige (Colleen Paige) founded National Pet Day in 2006 to celebrate the joy that pets bring to people.
Paige is an animal welfare advocate, pet and family lifestyle expert.
She wants to draw attention to the continuing demand for the various pets waiting for adoption in the shelter.
She encourages people who want purebred cats and dogs to contact rescue organizations instead of going to the breeder.
BAFTA Awards: Nomadland wins four prizes - 11 Apr 21
Highlights:
The film "Nomadland" won four prizes at the BAFTA awards.
BAFTA is British Academy of Film and Television Arts.
Nomadland;
The Nomadland won the best picture, best director, best actress and best cinematography.
The film maker Chloe Zhao became the first woman of colour and the second woman to win BAFTA for best director.
Frances McDormand won the best actress.
It is an American drama.
The film had also won People's Choice Award, Golden Globe Awards.
Other BAFATA awards:
The revenge comedy "Promising Young Woman" of Emerald Fennell was named the best British film at the BAFTA Awards.
The best actor trophy was received by eighty-three-year-old Anthony Hopkins.
Indian Netflix film "The White Tiger" was nominated for two categories best actor and best adapted screenplay. Neither of nominations won the award.
British Academy Film Awards:
The BAFTA is presented to honour the best international and British contributions to films.
It was founded in 1947 as the British Film Academy.
In 1976, it merged with the Guild of Television producers and directors and became The British Academy of Film and Television Arts (BAFTA).
Other Biggest Film Awards in the world:
Golden Lion: It is the highest prize given to a film at the Venice film festival.
Golden Globes: Golden Globe Awards are presented in the United States.
It is presented by the Hollywood Foreign Press Association since 1943.
The Golden Leopard: It is the presented at the Locarno International Film Festival.
AICTE Lilavati Awards, 2020 presented - 11 Apr 21
Highlights:
The Union Education Minister Shri Ramesh Pokhriyal Nishank recently presented the AICTE Lilavati Awards, 2020 in New Delhi.
The awards were presented based on the theme "Women Empowerment".
The winners were selected by AICTE (All India Council for Technical Education) in six sub themes.
Winners of Lilavati Awards, 2020:
The winners selected in six sub themes were as follows:
SWEAT (Sona Women Entrepreneurship and Training) from Sona College of Technology, Tamil Nadu won the award under the 'Women Entrepreneurship' sub theme.
Another college from Tamil Nadu, Paritrana from St. Joseph's College of Engineering won the award for the 'Self Defense' sub theme.
Under the 'Literacy' sub theme, Bharatiya Vidyapeeth of Institute of Management and Entrepreneurship Development Pune won the award.
The Lilavati Award under "Women's Health" sub theme was won by WIT Women Health Coalition from Walchand Institute of Technology, Maharashtra.
Radiant Seetha from Thiagarajar Polytechnic College won the contest in the 'Legal Awareness' sub theme.
About Lilavati Awards
The prize has been named after the twelfth century book called "Lilavati".
The book was written by the mathematician Bhaskara II. Lilavati was the daughter of Bhaskara II.
The award is presented annually as a part of AICTE Innovative education programme to empower women.
Other GoI initiatives to empower women:
Sukanya Samriddhi Yojana is a small savings scheme that encourages parents of girl child to build a fund for their future education and marriage expenses.
The Beti Bachao Beti Padhao initiative aims to promote gender equality in the country. It also aims at educating girls in India.
Smart India Hackathon is a platform to solve problems of women in daily life.
India become Second most hit by COVID-19 in the world - 12 Apr 21
Highlights:
On April 12, 2021, India reported 168,912 new COVID-19 cases in the last twenty four hours.
With this, the total number of COVID-19 cases in India increased to 13.53 million making India, the second most COVID-19 struck country in the world. Previously, Brazil was the second most COVID-19 hit country in the world.
The US remains the most COVID-19 affected country in the world.
The number of COVID-19 cases in the US has touched 31.2 million.
Current Scenario of COVID-19 in India:
The national COVID-19 recovery rate has fallen below 90%.
The death toll has increased to 170,179.
The ICMR (Indian Council of Medical Research) has so far tested 1,180,136 samples.
The current increasing COVID-19 infections in India is mainly due to a double mutant COVID-19 variety found in the country.
Double Mutant COVID-19 variety:
The India SARS-COV-2 Consortium on Genomics (INSACOG) recently carried out a genomic sequencing on the latest samples of COVID-19.
Accordingly, an increase in the fraction of samples with L452 and E484Q mutations has been discovered.
These two mutations in COVID-19 virus have come together and are causing the double mutation problem in India.
The double mutant variant of COVID-19 has been named as B.1.617.
INSACOG is a group of ten national laboratories that have come together under Ministry of Health to address COVID-19 issues.
The laboratories under INSACOG carry out testing process to map the genetic code of the virus.
So far, the double mutant variety has been found in eight countries.
They are UK, Australia, Singapore, US, etc.
Sushil Chandra new chief election commissioner - 12 Apr 21
Highlights:
Sushil Chandra will take over as the new chief election commissioner (CEC) from Sunil Arora, who demitted office.
Chandra will be the 24th head of the country's poll commission, having been appointed as an election commissioner on February 14, 2019.
Along with Arora and Ashok Lavasa, he oversaw the successful organisation of that year's Lok Sabha elections.
Details Analysis:
He is the senior-most election commissioner, ahead of Rajiv Kumar, in the three-member poll panel. President Ram Nath Kovind appointed Chandra as the new CEC in line with the convention to appoint the senior-most election commissioner as the CEC.
As the new CEC, Chandra will oversee the completion of the ongoing assembly elections in West Bengal, where four out of eight rounds of voting has been completed.
The final phase will take place on April 29, followed by the counting of votes and declaration of results on May 2.
As a member of the Arora-headed panel, Chandra was also involved in the organisation of the recently-concluded assembly elections in Assam, Kerala, Puducherry and Tamil Nadu.
The counting of votes is scheduled for May 2 in these areas as well.
Other assembly elections conducted during his tenure as an election commissioner include those in Maharashtra and Haryana (October 2019), Jharkhand (December 2019), Delhi (February 2020) and Bihar (October-November 2020). The Bihar polls were the first to take place during the ongoing Covid-19 pandemic.
Chandra's term will end on May 14, 2022. Before that, however, assembly elections are likely to take place in the states of Punjab, Uttar Pradesh, Goa, Uttarakhand and Manipur.
Chandra has also served as the chairperson of the Central Board of Direct Taxes (CBDT).
Under his leadership, CBDT launched "Operation Clean Money" in 2017 in a bid to curb illegal wealth and black money.
Noura al Matroushi become UAE's first Female Astronaut - 12 Apr 21
Highlights:
Noura al Matroushi has been named as the first Female Astronaut of UAE.
She was selected as the first female astronaut of UAE from four thousand other applicants.
She is to be trained with NASA for future space exploration missions.
Noura is to be accompanied by Mohammed al-Mulla.
Both astronauts are to be trained with Johnson Space Centre of NASA located in Houston, Texas.
Noura al-Matroushi : A fact File
Noura was born in 1993.
She holds a bachelor's degree in mechanical engineering from the UAE University.
She is currently working as an engineer at the National Petroleum Construction Company.
She acted as the Vice President of the Youth Council of the company.
Noura is also a member of American Society of Mechanical Engineers.
UAE does not have any manned mission in near future.
However, the country has plans to send unmanned space mission to the moon in 2024.
Also, UAE has launched "Amal Satellite" to the Mars in 2020.
In 2019, Hazza al-Mansoori was the first UAE astronaut to enter the space.
He spent eight days at the International Space Station.
Noura is the first Arab woman to enter space.
However, the first Muslim woman to enter space was Anousheh Raissyan.
She was also the first Iranian woman to enter space.
She is an Iranian American telecommunications entrepreneur.
In 2006, she paid 20 million USD to travel to the International Space Station as a self-funded tourist.
Iran launches advanced nuclear centrifuges - 12 Apr 21
Highlights:
What is Nuclear Centrifuge ?
A Centrifuge is used to separate particles suspended in a medium.
In a Nuclear Centrifuge, Uranium-235 is separated from Uranium-238.
It is basically enrichment of Uranium or making it an ideal fuel for the nuclear reactor.
The Nuclear Fuel used in nuclear reactor must have higher concentration of Uranium-235 isotope than that of its natural form, that is, Uranium-238.
The Uranium-235 is more radioactive than Uranium-238.
There are currently 2,000 tonnes of enriched Uranium in the world.
They are predominantly used for preparing nuclear weapons.
The International Atomic Energy Agency aims to control and monitor supplies of enriched Uranium to ensure safe nuclear power generation.
Under the Joint comprehensive Plan of Action (JCPOA), also known as the 2015 Nuclear Agreement, Iran is restricted to use only certain number of Uranium enrichment centrifuges of IR-1 till 2025.
However, in May 2018, the US Government under Donald Trump abandoned the agreement and re-imposed sanctions on Iran.
The current US Government under Joe Biden has pledged to return to JCPOA.
Central Govt. to launch National Programme on Artificial Intelligence - 13 Apr 21
Highlights:
The Government of India is to launch National Programme on Artificial Intelligence.
Under the programme, high value data sets in Public Sector Units are to be identified.
These data will then be put under an Artificial Intelligence control framework.
The framework will provide access to the appropriate units.
This is being done to increase the safety of the data and its accessibility.
What is the plan?
Under the National Programme on Artificial Intelligence, a Centre for Transformational Artificial Intelligence to tap the data in various models is to be made available for the Artificial Intelligence model.
The Government of India has also planned to launch Digital India 2.0.
This will boost National Programme on Artificial Intelligence.
Digital India 2.0: A Fact File
The main aim of Digital India 2.0 is to take cybersecurity, digital service offerings and infrastructure to next level.
Under Digital India 2.0, the Government of India will develop indigenous cybersecurity products and robust digital infrastructure.
It will also aim to create robust Direct Benefit Transfer.
A Nationwide Enterprise Architecture is to be established under Digital India 2.0.
Role of MSMEs in the plans:
Both Digital India 2.0 and the National Programme on Artificial Intelligence will be implemented in such a way that they support MSMEs and startups in the respective fields.
To achieve this, the MSME Ministry will set up Rs 1,000 crores of fund.
The fund will provide access capital to these companies.
To help the startups in the field, the Department of Electronics and Information Technology will set up Digital Product Fund.
The fund will be invested in startups through incubators and accelerators.
International Day of Human Space Flight is Designated on 12th April - 13 Apr 21
Highlights:
Every year, April 12th is the International Human Space Flight Memorial Day.
The anniversary is to commemorate the first anniversary of Yuri Gagarin's historic space flight in 1961.
Details Analysis:
The United Nations General Assembly passed a resolution in April 2011, stipulating April 12 as International Human Space Flight Day.
The resolution aims to reaffirm the contribution of space to the achievement of sustainable development goals.
In 1957, the first artificial earth satellite, Sputnik I, was launched into outer space.
On 12th April 1961, Yuri Gagarin became the 1st person to orbit the earth successfully.
This kicked off human efforts in outer space.
The United Nations Office for Outer Space Affairs is an office that promotes international cooperation for the peaceful use of outer space.
To celebrate this day, the United Nations organized a number of events organized by UNSOS.
The United Nations Office for Outer Space Affairs aims to promote international cooperation in outer space.
This day is celebrated as the Soviet Space Memorial Day.
Since 2001, the United States has called this day the "World Space Party."
COVID-19 Vaccination Awareness Campaign launched nationwide - 13 Apr 21
Highlights:
The Department of Science and Technology recently launched nationwide mass awareness campaign called the "COVID-19 Vaccination Awareness Campaign".
The campaign will bust myths about COVID-19 vaccination.
To achieve this, the Department launched information packages in eleven languages including Hindi and English.
The main objective of the campaign is to make COVID-19 immunization programme successful.
The campaign is to be organized by Indian National Young Academy of Science.
The campaign is to be held using the mobile application COVACNEWS.
The application was created by INYAS to ensure that the information about COVID-19 reaches the people. Also, it aimed at removing misconceptions about COVID-19.
What is INYAS ?
INYAS is also the first young scientist academy in the country.
It was founded in 2014.
INYAS is the only recognized young scientist academy of India.
INYAS was established by Indian National Science Academy Council in 2014.
The main aim of INYAS is to promote Science Education and networking among young scientists in the country.
Young Scientists Programmes :
The Government of India has lately been launching several initiatives to create young innovative minds in the country.
The Atal Tinkering Labs were launched under Atal Innovative Mission to inculcate scientific desire and boost innovative skills among students in their early stages of life.
The Indian Space Research Organization had launched the Young Scientist Programme.
The main aim of the programme is to inculcate space research passion in young minds.
The Defence Research Development Organisation launched five young scientist laboratories.
They are in Mumbai, Bengaluru, Chennai, Hyderabad, and Kolkata.
These labs will work on technologies that hold importance in the development of futuristic defence systems such as Quantum technologies, Artificial Intelligence, Asymmetric Technologies, and Smart materials.
Mission "Aahaar Kranti" launched by Health Minister - 14 Apr 21
Highlights:
The Union Minister of Health and Family Welfare Dr Harsh Vardhan recently launched "Mission Aahaar Kranti".
The mission aims to spread the message of the importance of nutritionally balanced diet.
It will also promote the importance of accessibility to local fruits and vegetables.
Details Analysis:
The Mission is designed to address the major problem faced by India and the world, which is, "Hunger and Diseases in Abundance".
India produces two times the amount of calories it consumes.
Still, several people are malnourished in the country.
The mission is also co-launched by the Vijnana Bharti and Global Scientists and Technocrats Forum.
The motto of the mission is "Good Diet-Good Cognition".
The mission will train the teachers.
The teachers in turn will pass on the message to students.
Through the students the mission aims to pass on the message to the families and societies at large.
Malnutrition in India
According to UNICEF, India is at the tenth spot among countries with highest number of underweight children.
India is at the seventeenth spot among countries with highest number of stunted children. Both the problems of stunting and underweight are caused by malnutrition.
Malnutrition is the major contributing factor to one-third child deaths in the country.
According to the recent National Family Health Survey, the percentage of stunted children in 2015-16 was 38.4%.
The percentage of children wasted were 21%.
Wasting is prevalent in Goa, Punjab, Karnataka, Sikkim, and Maharashtra.
More than half of Indian children are anaemic.
Apart from children, 23% of women and 20% of men in the country are malnourished.
NITI Aayog launched India Energy Dashboards (Version 2.0) - 14 Apr 21
Highlights:
The Niti Aayog recently launched the India Energy Dashboards Version 2.0.
It will provide single window access to the data related to utilisation, pricing, production, distribution of energy in the country.
It will provide data from Central Electricity Authority, Ministry of Petroleum and Natural Gas and from Coal Controller's Organisation.
The India Energy Dashboard Version 1.0 was launched in 2017.
Features of India Energy Dashboards Version 2.0
The new version of the India Energy Dashboard provides data between the financial years 2005-06 and 2019-20.
It will provide enhanced data download.
It allows data download in convenient spreadsheet formats.
Also, the new India Energy Dashboard provides data in sub-yearly frequencies.
It includes monthly data from portals maintained by Government agencies.
The monthly data in India is regularly published for petroleum, electricity, and natural gas sectors.
It will provide technical and financial data of electricity utilities.
The India Energy Dashboard will also provide data from schemes such as Saubhagya, PRAAPTI, UJALA and Vidyut PRAVAH.
UJALA : A Fact File
UJALA is Unnat Jyoti by Affordable LEDs for All.
The scheme was launched by PM Modi in 2015.
It replaced the Bachat Lamp Yojana. UJALA is also called as DELP.
DELP is Domestic Efficient Lighting Programme.
It aims to promote the efficient usage of energy for all. Under the scheme, the LED bulbs were distributed to the Electricity Distribution Companies at subsidized rates.
The scheme also aimed to reduce the green house gas emission by 79 million tonnes of carbon dioxide.
What is PRAAPTI ?
PRAAPTI is a web portal launched by the Ministry of Power in 2018.
PRAAPTI is Payment Ratification and Analysis in Power procurement for bringing transparency in invoicing of generators.
Under the portal, the power distribution companies will clear the invoices and reply to the claims raised by the generators in the portal.
Punjab to involve Arhtiyas in Direct Payments to Farmers - 14 Apr 21
Highlights:
The Punjab State Government recently told the Union Government that it will pay the Minimum Support Price directly into the accounts of farmers starting this procurement season.
However, the Arhtiyas in the state have been opposing to the direct payment.
Arhtiyas are Commission Agents in the state.
They used to pay the farmers earlier in Punjab.
To solve the issue, Punjab has now amended the procurement software to include Arhtiyas in the direct payment process as well.
Arhtiyas and farmers in the state have strong and age-old trust in the state of Punjab.
However, according to the Government, several Arhtiyas are looting the money and the allocated funds do not reach the farmers.
What changes have been made?
How will Arhtiyas be involved in Direct Payment System?
The State of Punjab has around 28,000 registered Arhtiyas.
Each of them has twenty to two hundred farmers associated with them.
Earlier, the Minimum Support Price payments to the farmers used to come in accounts of Arhtiyas.
They will then pay the farmers. Now, the amount will directly come in the accounts of the farmers. However, this will happen after the Arhtiyas click the pay now button.
They will have to do so within 48 hours of receiving the MSP.
If they fail to transfer the amount within 48 hours, the amount will directly get credited to the farmers in 72 hours.
What is Arhtiyas ?
The Arhtiyas provide various services in Punjab mandis.
This includes unloading to cleaning, filling, weighing, and loading the crop to government godowns.
The Government pays 2.5% commission to them for these works.
The Punjab Government has modified the Anaaj Kharid Portal.
The Arhtiyas will get a message on the portal.
The message will provide the name of the farmer linked with him whose amount is ready to transfer.
The respective Arhtiya has to click on Pay Now to transfer the money.
"eSanta" launched for Platform for Marine Products - 15 Apr 21
Highlights:
The Union Minister Shri Piyush Goyal recently launched a platform called "eSanta" for marine products.
The main aim of the platform is to empower aqua farmers.
What is eSanta ?
E-Santa is an electronic market that provides a platform to connect aquaculture farmers and buyers.
The term "e-SANTA" was created for the portal, which means an electronic solution for enhancing the aquaculture trade of NaCSA farmers.
e-SANTA is a digital bridge to eliminate market gaps.
It will become an alternative marketing tool between farmers and buyers by eliminating middlemen.
By providing a cashless, contactless and paperless electronic trading platform between farmers and exporters, it will revolutionize traditional aquaculture.
Farmers are free to list their own products and quote prices, while exporters are free to list their requirements, and can also choose products according to their own requirements (such as required size, location, harvest date, etc.).
e-SANTA can be a tool to collectively advertise the types of products that buyers, fishermen and fish production organizations are harvesting, so people in India and internationally can know the available products and can become an auction platform in the future.
The platform is available in multiple languages and will provide assistance to local residents. It enables farmers and buyers to better control trade and enables them to make informed decisions. It will increase income, lifestyle, self-reliance, quality levels, traceability, and provide new options for aquaculture farmers.
The farmers can sell their produce in eSanta portal.
The eSanta portal eliminates the necessity of middlemen completely.
The portal is available in languages such as English, Tamil, Telugu, Hindi, Odiya and Bengali.
The initiative to launch eSanta portal was taken by NaCSA.
NaCSA: A Fact File
National Centre for Sustainable Aquaculture is an arm of Marine Products Export Development Authority (MPEDA) that operates under Ministry of Commerce and Industry.
The main objective of NaCSA is to encourage and uplift small and marginal farmers through organisation of clusters and also by adopting best practices in shrimp culture.
Advantages:
The use of modern tools and techniques like that of eSanta will help to increase shrimp production from the current 40,000 tonnes to six to seven lakh tonnes.
The portal will benefit 18,000 farmers who are currently contributing to marine exports of the country.
The aqua products are exported to America, European Union, China, Japan and other Asian countries.
In spite of ranking second in aquaculture in the world, aqua farmers in India are facing difficulties to get best price from the market.
The portal will help to address this problem.
PLI Scheme Critical Bulk Drugs approved - 15 Apr 21
Highlights:
The Ministry of Chemical and Fertilizers recently approved sixteen applicants under Production Linked Incentive scheme.
The approvals will promote domestic manufacturing of drug intermediates and Active Pharmaceutical Ingredients in the country.
Details Analysis:
The approved applicants will set up pharmaceutical manufacturing plants in the country.
They will invest around Rs 348 crores in establishing these units.
These plants are expected to create employment for more than 3,042 people.
The operation of these plants is expected to commence from April 2023.
The Indian Pharmaceutical industry is the third largest in the world.
The markets for Indian pharmaceuticals are good in advanced economies such as European Union and the United States.
Also, the Indian Pharmaceutical industry is well known for producing affordable medicines.
The only issue is that the Indian pharmaceutical industry is heavily dependent on foreign countries, especially China, for its Active Pharmaceutical Ingredients.
The launch of these sixteen plants will reduce dependence of India over foreign countries.
What are Active Pharmaceutical Ingredients ?
The Active Pharmaceutical Ingredients are the same as that of the bulk drugs.
India was actually self- reliant in API in 1990s.
However, with cheaper products China captured the Indian pharmaceutical markets in foreign countries.
China created an unbeatable low-cost API manufacturing industry.
This was mainly through tax incentives and aggressive government funding. The cost of operation of Chinese Pharmaceutical companies is one-fourth the Indian cost!
Thus, it is important for India to push in more funds in the pharmaceutical industry and recapture the lost markets.
In 2018-19, GoI imported 2.4 billion USD worth API from China.
However, due to COVID-19, India was force to stop these imports.
This affected the Indian Pharmaceutical companies very badly.
Therefore, Government of India is now implementing alternative route of domestic production of APIs
National Institute of Urban Affairs launched ITCN Programme - 15 Apr 21
Highlights:
The National Institute of Urban Affairs recently launched the Infant Toddler and Caregiver friendly Neighbourhoods Training and Capacity Building Programme.
The Institute is partnered by Bernard van Leer Foundation in implementing the programme.
Details Analysis:
The ITCN programme is designed to build capacities of young professionals and city officials to develop young children and family friendly neighbourhoods in the country.
The programme is to provide certified training and capacity building modules.
The training is to be delivered through National Urban Learning Platform.
The platform operates under Ministry of Housing and Urban Affairs.
The National Institute of Urban Affairs was established in 1976.
The institute was established for capacity building for the urban sector in India.
National Urban Learning Platform:
The main aim of the platform is to empower the functionaries, elected representatives, administrators, industry actors, civil society and other ecosystem players to build smart, resilient, sustainable cities.
Making cities resilient has been included in United Nations sustainable Development Goal (SDG) as well.
United Nations SDG 11 says "Make cities inclusive, resilient, safe and sustainable".
SC directs CBI to probe Nambi Narayanan Isro spy case - 16 Apr 21
Highlights:
The Supreme Court sealed the report submitted by the Jain Committee on the 1994 espionage case against former Isro scientist Dr S Nambi Narayanan.
The report's contents would not be disclosed to any party involved and directed the Central Bureau of Investigation (CBI) to probe its findings further.
The Jain Committee report was prepared by the three-member panel, headed by former top court judge Justice (retd) DK Jain, on the role of erring police officials in the 1994 espionage case relating to Isro scientist Nambi Narayanan who had been acquitted and was eventually awarded Rs 50 lakh compensation by the top court.
The SC bench headed by Justice AM Khanwilkar directed the CBI to treat the Jain Committee report as a preliminary inquiry report and further investigate the issue.
The central probe agency has been given three months to submit its findings.
The SC revealed that the report identified the police officials who were responsible for the Isro scientist's arrest.
1994 espionage case:
The espionage case, which made headlines in 1994, pertained to allegations of the transfer of certain confidential documents on India's space programme to foreign countries by two scientists and four others, including two Maldivian women.
Dr S Nambi Narayanan, an Isro scientist who is a Padma Award winner, was arrested in November 1994. A CBI probe later alleged that the then top police officials in Kerala were responsible for Dr S Nambi Narayanan's illegal arrest.
The Supreme Court had on September 14, 2018, appointed the three-member panel headed by its former judge DK Jain while directing the Kerala government to pay Rs 50 lakh as compensation for compelling Dr S Nambi Narayanan to undergo "immense humiliation".
The case also resulted in huge political fallout, as the arrest happened while Congress was heading the government in Kerala.
Who is Nambi Narayanan?
Nambi Narayanan is an Indian scientist and aerospace engineer hailing from the state of Tamil Nadu. Nambi was the head of Indian Space Research Organisation's (ISRO) Cryogenics Division when he was implicated in a fake spying case.
In November 1994, Nambi Narayanan was charged with leaking confidential information pertaining to India's space development to foreign agents.
Nambi was accused of selling confidential "flight test data" for millions to foreign agents.
Nambi Narayanan was arrested and was interrogated by the Intelligence Bureau (IB).
He claimed that he was forced to make false accusations against top ISRO officials.
Nambi had also claimed that he was subjected to inhumane torture when he refused to comply with their demands and confess to the crime which never happened.
In 1996, the Central Bureau of Investigation dismissed the charges against Nambi Narayanan due to the lack of genuine information.
In 1998, Supreme Court also dismissed the charges against Nambi.
By then, the damage was already done to the scientist's ambitious career.
After the dismissal of the charges against him, Nambi Narayanan was transferred to Thiruvananthapuram.
He retired from his service in 2001.
On September 2018, a three-member panel was appointed by the Supreme Court to probe the arrest and alleged torture of Nambi Narayanan in a case which later turned out to be false.
The Kerala government was ordered to pay Nambi a compensation of Rs 50 lakh for the "mental cruelty" he had to endure during the process.
However, the State government decided to payout Rs 1.3 crore.
Nambi Narayanan was conferred with the third-highest civilian award, Padma Bhushan, in 2019.
Former CBI director Ranjit Sinha passes away in Delhi - 16 Apr 21
Highlights:
Former Central Bureau of Investigation (CBI) director Ranjit Sinha passed away in Delhi at the age of 68 due to Covid-19-related complications.
Brief History:
Mr. Sinha was an Indian Police Service (IPS) officer of the 1974 batch.
He was headed the premier anti-corruption agency from 2012 till 2014, but his two-year term was marked with controversy over his official residence's visitors' diary, according to which he allegedly met with suspects in the 2G and coal scam cases frequently.
After details of the visitors' diary came to light the Supreme Court asked him to recuse himself and appointed then additional director RK Dutta as in-charge of the investigation of the 2G scam case till Sinha retired.
Prior to joining CBI, he also served as the Director General of Indo-Tibet Border Police (ITBP) and Railway Protection Force (RPF).
Serving and retired CBI officers remember him as an officer who didn't believe much in hierarchy,was very approachable, and preferred that fellow officers speak their mind.
Anil Sinha, who worked with Ranjit Sinha for one and a half years and later succeeded him as CBI chief in December 2014.
Ajay Seth takes charge as economic affairs secretary - 16 Apr 21
Highlights:
Ajay Seth, a 1987-batch Karnataka cadre officer of the Indian Administrative Service (IAS) took charge as economic affairs secretary.
His appointment comes at a crucial time when India is witnessing the second wave of Covid-19 pandemic that is threatening to slow down economic recovery.
Fact File:
Ajay Seth was previously the managing director of Bangalore Metro Rail Corporation Limited.
He will now be responsible for the execution of the government's efforts to insulate the economy from the adverse impact of the second Covid-19 wave.
The new economic affairs secretary will coordinate the policy efforts of various arms of the government, the central bank and states to ensure that the projected growth path of the economic recovery is maintained.
Although there is unlikely to be a nationwide lockdown during the second wave, local and state-level lockdowns, particularly in economic hubs such as Maharashtra, will adversely impact the economy.
Seth is expected to take stock of sectors that will be adversely affected due to the second wave of the pandemic and help the government in framing both fiscal and monetary policies to boost growth.
The economic affairs secretary plays a crucial role in the country's monetary and market-related policies as he is the bridge between the Union government and regulators such as RBI and the Securities and Exchange Board of India (SEBI).
The department of expenditure (DEA), one of the five arms of the Union finance ministry, is the nodal department for the execution of the government's efforts to boost the economy, implement policies to enhance domestic and international investments, and prepared budget-related proposals.
DEA secretary Tarun Bajaj was made the new revenue secretary, while Seth was brought in from his home cadre to manage economic affairs.
National Commission for Scheduled Castes starts online complaints portal - 17 Apr 21
Highlights:
Complaints of atrocities against Scheduled Castes can now be registered with the National Commission for Scheduled Castes (NCSC) through its online portal launched.
Current NCSC chairman is Vijay Sampla.
The portal – ncsc.negd.in – would allow users to track the progress of their complaints, which had been a problem for complainants who submitted their grievances by post or by hand.
Android and iOS apps for the online complaint management portal would be launched in about two weeks. He said the portal allowed users to submit audio and video files as evidence or as the grievance itself.
The portal would make it easier for the SC population to register their complaints.
It is noted that presently, the Minister of State for Social Justice and Empowerment Rattan Lal Kataria.
Bhuvneshwar Kumar: ICC Players of the Month Award 2021 - 17 Apr 21
Highlights:
Bhuvneshwar Kumar (Indian) has won the ICC Player of the Month award for his superlative exhibit in the recent constrained over sequence against England in March.
Bhuvneshwar grew to be the 0.33 successive Indian recipient of the award seeing that its inception early this year.
The 31-year-old Indian took six wickets with an economic system charge of 4.65 in the three ODIs.
Among women cricketers, Lizelle Lee won the ICC Women's Player of the Month Award for March 2021. Last month, she smashed a century and two half-centuries against India in the four ODIs she played.
He also moved to the top of the ICC Women's ODI batting rankings after her spectacular knocks against India.
After suffering an injury last year in October during IPL 2020, the right-arm pacer Bhuvneshwar returned to the field in the T20I and ODI series against England in March 2021.
In the 5 T20Is against England, Bhuvneshwar scalped 4 wickets at an average of 28.75.
In the three ODIs against England, Bhuvi picked 6 wickets at an average of 22.50.
He was praised for his economical bowling during the tournament.
Seville To Be Host City For Laureus World Sports Awards - 17 Apr 21
Highlights:
The Spanish city of Seville will host the twenty second Laureus World Sports Awards in a digital ceremony owing to the raging COVID-19 pandemic.
The awards show, offering displays and associated news memories will be accessible to the world's media and broadcast drastically on Laureus social media platforms.
The winners of Laureus World Sports Awards are selected by way of a jury comprising 69 contributors of the Laureus World Sports Academy.
The last used to be in Barcelona in 2007, which is a long time.
Among the many huge names who have had a year to consider and who will be in competition for the awards are Rafael Nadal, Lewis Hamilton, LeBron James, Robert Lewandowski (Sportsman), Naomi Osaka, Federica Brignone (Sportswoman).
First Renewable Project of Facebook in India - 17 Apr 21
Highlights:
The Facebook has as of late marked an arrangement to purchase environmentally friendly power in India from a nearby firm called CleanMax.
This is the first inexhaustible task of Facebook in Quite a while.
The venture is situated in Karnataka.
The Project limit of 32 MW.
Under the task Facebook and CleanMax will cooperate to give environmentally friendly power into the electrical network of India.
Facebook is to utilize the environmentally friendly power bought from Clean Max to control its server farm.
Facebook is to begin the tasks of the server farm in 2022.
Facebook had settled on comparative concurrences with energy suppliers in Singapore like Terrenus Energy, Sunseap Group, Sembcorp businesses.
These activities are equipped for delivering 160 MW of solar power.
Government of India Launched of MANAS Mobile App - 18 Apr 21
Highlights:
The "MANAS" App was introduced by the Principal Scientific Adviser to the Government of India to encourage health among all age groups.
NIMHANS Bengaluru, AFMC Pune, and C-DAC (Centre for Development of Advanced Computing) Bengaluru collaborated on the project.
The Prime Minister's Science, Technology, and Innovation Advisory Council approved MANAS, which stands for Mental Health and Normalcy Augmentation System, as a national programme (PM-STIAC).
It's a nationwide interactive wellness network that's robust, scalable, and customizable. It's an app that was created to help Indian people improve their mental health.
It brings together various government ministries' health and wellness efforts, scientifically validated indigenous resources, and gamified interfaces developed/researched by various national bodies and academic institutions.
The app was unveiled as part of C-DAC's 34th anniversary celebrations.
Sir Richard Hadlee medal For Kane Williamson - 18 Apr 21
Highlights:
New Zealand famous person cricketer Kane Williamson was currently awarded the Sir Richard Hadlee medal.
It used to be his 4th Sir Richard Hadlee award in 6 years.
Kane Williamson: A Fact File
He had a exceptional check season.
He scored 251 against West Indies followed with the aid of a century on the boxing day.
Williamson's spectacular overall performance against Pakistan helped New Zealand book a region in the ICC World Test Championship final.
He captained the crew to 17 wins out of 20 ensuing in victory in all 7 series.
Other Winners:
On the other hand, the Women's team all-rounder Amelia Kerr was additionally honoured along with the upcoming star Devon Conway at the New Zealand Cricket Awards for the 2020-21 season.
Meanwhile, Devon Conway used to be awarded the Men's Player of the 12 months award in each ODIs and T20s.
Whereas the 21-year old Fin Allen was honoured with the Super Smash player of the year award for his dazzling strike charge of 193.
Digital Repository on Nutrition Information Poshan Gyan - 18 Apr 21
Highlights:
NITI Aayog as of launched Poshan Gyan alongside the Bill and Melinda Gates Foundation and the Center for Social and Behavior Change, Ashoka University.
Fact File:
Poshan Gyan is a National Digital Repository on wellbeing and sustenance.
Poshan Gyan is essentially an online asset for any individual working in nourishment area.
It is likewise available for any individual looking for data to improve wholesome results.
It holds correspondence materials that were made by government offices and other formative associations.
The correspondence materials are accessible in various dialects and for various objective crowd.
The materials held by Poshan Gyan cover wide scope of themes like correlative taking care of, antenatal consideration, juvenile wellbeing, weakness avoidance, diet variety, and so on
In Global Hunger Index, 2020, India positioned 94th out of 107 nations.
This says that India is experiencing genuine craving issues.
Additionally, in India, just a 10th of youngsters somewhere in the range of 6 and 23 months are taken care of with least adequate eating routine.
World Hemophilia Day observed on 17th April - 18 Apr 21
Highlights:
Every year, April 17 is called World Hemophilia Day.
The World Hemophilia Federation commemorates this day.
In addition to this organization, several other international organizations also commemorate World Hemophilia Day.
Observing World Hemophilia Day has increased awareness of inherited bleeding disorders.
On this day, people from all over the world gathered to share the latest developments in haemophilia treatment.
The World Health Organization recognizes the World Hemophilia Federation, and the official relationship between the two organizations was established in 1969.
It was founded by Frank Schnabel, a businessman based in Montreal.
April 17th is his birthday, and he suffers from severe haemophilia. It was he who established the World League of Hemophilia.
Haemophilia: This is an inherited bleeding disorder in which the blood cannot clot normally.
The theme for the year 2021: Adapting to Change, sustaining care in a new world.
This theme is decided due to the spread of the covid-19 pandemic.
Tamil actor Vivek passes away at 59 - 19 Apr 21
Highlights:
Tamil actor Vivek, 59, passed away a day after he was admitted to a hospital in Chennai in an unconscious state and resuscitated there.
He remained in a critical condition and was on cardiac and respiratory support at the hospital's Intensive Care Unit.
Vivek underwent an emergency coronary angiogram and angioplasty after he was found to have a 100% blockage in his left coronary artery.
Vivek received his first dose of Covaxin at a government health facility in Chennai.
Vivek made his mark as a comedian and was known to infuse social themes and messages in his comic roles.
He was awarded the Padma Shri, India's fourth-highest civilian award, in 2009.
Rajasthan govt to use state funds for Isarda-Dausa project - 19 Apr 21
Highlights: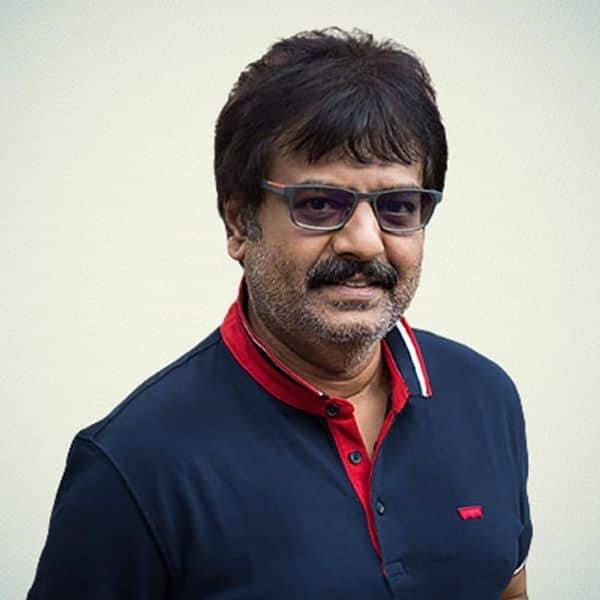 The Rajasthan Cabinet on Sunday gave approval to use state funds for the completion of the Isarda-Dausa drinking water project.
Details Analysis:
Under the project, drinking water will be supplied to six towns and 1,256 villages of Dausa and Sawai Madhopur districts.
In addition to the funds available from the Union government under the Jal Jeevan Mission, state funds will be used for the project, an official statement said.
Pure drinking water will be provided from the Isarda dam to the villages covered under the project.
A target has been set to establish infrastructure required for it till July 2024.
The Cabinet also decided to implement the Ghar-Ghar Aushadhi Scheme.
Under this, saplings of medicinal plants like tulsi and ashwagandha will be developed.
The scheme will be implemented in collaboration with public representatives, Panchayati Raj Institutions and industrial houses.
The nodal department for the scheme will be the Forest Department.
District-level task forces headed by DCs will be constituted for its implementations.
A state-level monitoring committee will also be constituted under the chief secretary.
The Cabinet decided that the theme for the Van Mahotsava in July this year will be the Ghar-Ghar Aushadhi scheme.
In view of the second wave of coronavirus hitting the state, the Cabinet decided to request the Centre for adequate supply of oxygen and other essential medicines, including Remedisvir.
IFFCO to set up oxygen plant in Gujarat - 19 Apr 21
Highlights:
Cooperative fertiliser major IFFCO is setting up a medical oxygen plant in Gujarat and will supply it for free to hospitals.
IFFCO will also put up three more plants across the country to help the nation in this pandemic period.
IFFCO is putting up an Oxygen plant with capacity of 200 cubic meter per hour in its Kalol unit in Gujarat.
IFFCO will give free oxygen to hospital each cylinder of 46.7 litres.
The proposed oxygen plant in Kalol will generate medical grade oxygen and fill 700 big D- type cylinders daily and also 300 medium B-size cylinders on demand, which will be supplied to all hospitals free, he added.
IFFCO will fill up free of cost the oxygen cylinders for hospitals but they need to bring their own cylinders for refill.
IFFCO: A Fact file
Indian Farmers Fertiliser Cooperative Limited, also known as IFFCO is a Multi-state cooperative society engaged in the business of manufacturing and marketing of fertilisers.
It was founded on 3 November 1967, New Delhi.
It's headquartered in New Delhi, India.
Rural Development Ministry launched Gender Samvaad Event - 19 Apr 21
Highlights:
The Ministry of Rural Development lately launched the Gender Samvaad Event.
It is a joint initiative of DAY-NRLM and IWWAGE.
The objective of Gender Samvaad match used to be to create cognizance on gender related interventions underneath the DAY-NRLM.
Details Analysis:
DAY-NRLM abbreviation stands for Deendayal Antyodaya Yojana National Rural Livelihood Mission. IWWAGE abbreviation stands for Initiative for What Works to Advance Women and Girls in the Economy.
It offers possibilities to apprehend the best practices of different states to improve girls agencies.
For instance, facilitating women's get entry to to land rights and their engagement in Farmer Producer Organisations, establishing robust institutions for public carrier delivery, great practices round Food, nutrition, health and water and sanitation.
It helps to recognize Gender Interventions globally.
Also, the tournament offers opportunities to interact with professionals on hints to cope with implementation barriers.
It pursuits to promote the need to center of attention on gender issues.
Women in DAY-NRLM: More than sixty million women are now phase of DAY-NRLM.
It plays a essential function in organising them into Self Help Groups.
These systems facilitate livelihood aid offerings for women and allows financial opportunities.
DAY-NRLM on Gender issues:
The DAY-NRLM launched a gender operational method in 2016 to mainstream gender issues.
This was carried out thru training and capacity building of staff.
Also, institutional systems had been installed so that girls may want to approach them for their grievances.
DAY-NRLM:
It is a poverty alleviation programme.
It is partially supported via the World Bank.
It was once begun with an agenda to cowl seven crore rural bad households thru Self Help Groups and aid them for livelihoods.
Vande Bharat becomes one of top civilian evacuations - 20 Apr 21
Highlights:
The Vande Bharat Mission (VBM), which started repatriating Indians stranded abroad due to COVID-19 and the resultant lockdowns since May 7 last, has turned out to be one of the largest evacuations of civilians by a country.
Into the middle of Phase 10, the VBM has surpassed the large-scale airlift of 1,10,000 people in 1990 at the onset of the Gulf War.
Till now, the Air India (AI) Group has operated 11,523 inbound flights to carry 18,19,734 passengers and 11,528 outbound flights and 13,68, 457 passengers.
National carrier Air India, which carried out the bulk of air transfers under the mission, was supported by its budget carrier Air India Express.
Patronage drops:
The first phase of the VBM, which lasted 11 days from May 7 to 17, was aimed at destinations with high concentration of Indians.
As many as 64 inbound and outbound flights each were operated by the AI group to carry 12,708 and 3,562 passengers respectively.
The lengthiest was VBM VI and VII lasting 61 days each.
The current VBM Phase 10 has international and domestic schedules operating till October 31.
Of these, 373 are international flights from the country and another 376 are flights from abroad. Patronage has come down in the VBM flights these days as there is a spurt in COVID-19 cases in the country and many countries of late.
Air India Express (AIE) used its B-737-800 fleet to lift agricultural products, mainly fruits and vegetables, to West Asian countries, Singapore and Kuala Lumpur.
The airline also chartered some of the 24 flights in the fleet as 'cargo only flights' to ship fruits and vegetables, the most sought-after items among the NRI Indians.
Besides, helping rural farmers and the NRIs, the aim was to keep the supply chain intact.
"Transport bubbles" or "air travel arrangements", temporary arrangements between two countries aimed at restarting commercial passenger services when regular international flights are suspended as a result of the pandemic, are in place.
Reciprocal benefits:
Reciprocal in nature, airlines from both countries enjoy similar benefits.
Such arrangements had been established with Afghanistan, Bahrain, Bangladesh, Bhutan, Canada, Ethiopia, France, Germany, Iraq, Japan, Kenya, Kuwait, Maldives, Nepal, Netherlands, Nigeria, Oman, Russia, Rwanda, Seychelles, Tanzania, Ukraine, the United Arab Emirates, the United Kingdom, the United States of America and Uzbekistan.
RBI set up Sudarshan Sen Committee - 20 Apr 21
Highlights:
The Reserve Bank of India recently set up a committee to study about the Asset Reconstruction Companies (ARC) in the country.
The committee will evaluate the role of ARCs in debt resolution and will review their business model.
The Committee is headed by former RBI Executive director Sudarshan Sen.
It will review the legal and regulatory framework of ARCs.
It will recommend measures to improve the efficacy of Asset Reconstruction Companies.
The Committee will also review the role of ARC in stressed asset resolution under the IBC (Insolvency and Bankruptcy Code).
Need for the Committee:
The Securitisation and Reconstruction of Financial Assets and Enforcement of Security Interest (SARFAESI) Act was enacted in 2002.
The regulatory guidelines for Asset Reconstruction Companies (ARC) were issued under the SARFAESI Act in 2003.
Since then the ARCs have grown in size and numbers.
However, their potential to resolve stressed assets is yet to be realised completely.
The Reserve Bank of India had announced under its Monetary Policy Committee decisions that it will review the working of ARCs in the country.
What is the issue?
The Asset Reconstruction Companies have been coming forward in the resolution processes under Insolvency and Bankruptcy Code.
In reality, this will affect the Public Sector Banks such as SBI.
For instance, UV ARC Limited came forward with a resolution plan for Aircel.
However, RBI had rejected the plan citing that the plan did not abide by SARFAESI Act. RBI had rejected several such proposals made by ARCs.
This has created controversies.
Thus, RBI has formed the committee to study about the Asset Reconstruction Companies and their potential role in debt resolution processes.
Unemployment in urban India surges to 10.72%: CMIE - 20 Apr 21
Highlights:
According to CMIE's latest data, Unemployment rate in urban India has been on the upswing since the beginning of the current month.
From 7.21% on April 4, it jumped to 9.81% for the week ended April 11 and further to 10.72% for the week ended April 18, showed.
This reflects a shift in the burden of job losses to urban India, reversing the trend of rural India largely bearing the brunt of Covid-induced strain on employment.
The overall unemployment rate was marginally down to 8.4% for the week ended April 18 compared with 8.58% a week ago.
The rural unemployment rate, which had been on the upswing for the entire month of March - from 5.86% on March 7, it rose to 6.17% on March 14, 6.41% on March 21 and to 8.58% on April 4 - fell to 8% on April 11 and further to 7.31% on April 18.
The rural sector workers have been hit because MSMEs and other industrial units are in trouble.
In the absence of opportunities in companies and small establishments, there has been a shift of the labour force to the agriculture space, creating a fair bit of disguised unemployment.
Unemployment rate reached its peak for the week ended May 3, 2020 at 27.11%.
Startup India Seed Fund Scheme launched by Govt. Of India - 20 Apr 21
Highlights:
The Union Minister for Commerce and Industry recently launched the "Start Up India Seed Fund" scheme.
The scheme aims to provide financial support to the startups for their prototype development, proof of concept, product trials, market entry.
Startup India Fund Scheme:
The scheme will provide Rs 945 crores in the next four years to the startups.
It is expected to support more than 3,600 startups through three hundred incubators.
The scheme will create robust startup ecosystem in Tier-2 and Tier-3 cities.
The startups in these cities are often deprived of funding.
The fund will support transformative ideas and kindle startup revolution.
Disbursement:
The funds under the scheme will be disbursed in following ways:
Up to Rs 20 lakhs is to be granted for prototype development, Proof of concept and product trials.
Up to Rs 50 lakhs is to be granted to scale up through convertible debentures.
Seed Funds:
Seed Funds are those funds that are provided or used during the very beginning of an investment.
Need for Seed Funds:
Indian startups are facing capital inadequacy especially in the seed and Proof of Concept development stage.
Capital requirement is highly crucial at this stage as it might make or break a situation for startups that possess good business ideas.
Expert Advisory Committee:
The Department for Promotion of Industry and Internal Trade shall constitute an Expert Advisory Committee to monitor the overall execution of the scheme.
In February 2021, the GoI announced that a SISFS is to be established by April 2021.
It is inline with Atma Nirbhar Bharat campaign that was launched in May 2020.
World Press Freedom index : India stood at 142nd position - 21 Apr 21
Highlights:
India remained at the 142nd position among 180 countries in the World Press Freedom index.
The country was among nations where reporting on the Covid-19 pandemic was blocked or seriously impeded.
The report, published by the non-profit press freedom organisation Reporters without borders (RSF), classified India among the world's most dangerous countries for journalists.
India was ranked in the "bad" category, along with Brazil, Mexico and Russia.
In south Asia, Nepal was placed 106, Sri Lanka 127, Myanmar 140, Pakistan 145 and Bangladesh at the 152nd spot. China was ranked 177, and the US 44.
With four journalists killed in connection with their work in 2020,
India is one of the world's most dangerous countries for journalists trying to do their job properly.
They are exposed to every kind of attack, including police violence against reporters, ambushes by political activists, and reprisals instigated by criminal groups or corrupt local officials.
Norway topped the index for the fifth year in a row.
The report labelled 132 countries as "very bad", "bad" or "problematic".
It stated that the pandemic was used as means to deny journalists this access and promote government sponsored propaganda regarding the Covid-19 outbreak.
Noted Bengali poet Sankha Ghosh dies after testing positive for Covid-19 - 21 Apr 21
Highlights:
Noted Bengali poet Sankha Ghosh, who had tested positive for Covid-19 on April 14, died at his residence Kolkata.
The 90-year-old Padma Bhushan awardee was advised home isolation.
Ghosh was suffering from several comorbidities and had to be hospitalised earlier this year after his health condition deteriorated.
Besides the Padma Bhushan, Ghosh had also been conferred the Jnanpith, Shaitya Akademi awards, and Rabindra Puraskar.
Ghosh was known for being vocal on various social and political issues, be it against the killings in Nandigram during the Left Front regime, or the TMC over the pre-poll violence in 2018.
IIT Kharagpur launches COVIRAP diagnostic technology - 21 Apr 21
Highlights:
IIT Kharagpur has successfully commercialised its flagship healthcare product COVIRAP the novel diagnostic technology to zero on infectious diseases including Covid-19.
The product, developed by lead researchers Professor Suman Chakraborty, Dr Arindam Mondal and their research group, has been licensed for commercialisation to the Rapid Diagnostic Group of Companies, India and Bramerton Holdings LLC, USA.
Details Analysis:
The move has taken place at a critical juncture when the recent spurt in Covid-19 infection, commonly known as the second wave, has been threatening to spread more rapidly than ever before.
Moreover, the commercialisation of COVIRAP will initiate complete indigenisation and availability of a large range of affordable healthcare products in the Indian market as well as deep trenches of a large global market that is literally starving for the need of such technology.
Bramerton Holdings has signed a record deal for securing global rights for commercially disseminating the COVIRAP technology developed at IIT Kharagpur in various geographical locations outside the territory of the Indian subcontinent.
Rapid Diagnostic has also initiated adapting the COVIRAP technology platform for Covid-19 and tuberculosis, in collaboration with IIT Kharagpur.
The research team has now developed a more advanced version of COVIRAP using a step-wise isothermal nucleic acid testing technology for the rapid diagnostics of pathogenic infections including SARS-CoV-2 in individuals.
The Covid-19 diagnostic test can be conducted directly from human swab samples in the portable device developed by the team, without requiring any separate facility for RNA extraction.
The results can be made available within 45 minutes of obtaining the patient sample.
The kit has also been also supplemented with a free smartphone app to facilitate unambiguous results interpretation and automated dissemination to the patients.
For use of the test, the nasal, as well as oral swab samples, are diluted in a solution and tested in the portable device by mixing with reagents that are supplied in a pre- mixed form.
The test runs automatically in the device without intermediate manual intervention.
Patents centred around this innovation have been filed in the India, USA, several other countries, in the name of IIT Kharagpur.
The foreign filing license has been granted recently.
Commercialisation and use in the USA and Europe under the Emergency Use Authorization (EUA) process are currently underway.
Padma awardee and Islamic scholar Maulana Wahiduddin Khan dies at 96 - 21 Apr 21
Highlights:
Islamic scholar Maulana Wahiduddin Khan died after testing positive for the coronavirus disease (Covid-19) at the age of 96.
Khan was admitted to Delhi's Apollo Hospital on April 12 after being tested positive for the infection.
He will be remembered for his insightful knowledge on matters of theology and spirituality.
He was also passionate about community service and social empowerment. Condolences to his family and countless well-wishers.
In January this year, the government had announced that Khan would be awarded the Padma Vibhushan, the country's second-highest civilian award.
In 2000, he was awarded the Padma Bhushan, the third-highest civilian award.
Air pollution costs Indian businesses $95 billion a year: CII - 22 Apr 21
Highlights:
Air pollution costs Indian businesses $95 billion every year, or 3% of the country's Gross Domestic Product (GDP)5, and cuts annual consumer spending by $22 billion.
Every year, higher pollution levels shave off $1.3 billion from India's IT sector in lost productivity.
The study has been conducted by industry group CII; Clean Air Fund, a charity; and consulting firm Dalberg.
If New Delhi fails to clean its toxic air, the booming IT sector could lose more than $2.5 every year, the study warned.
New Delhi is the world's most polluted capital, and India is home to 35 of the world's 50 most polluted cities.
World Earth Day observed on April 22 - 22 Apr 21
Highlights:
Every year, the World Earth Day is celebrated on April 22.
The first World Earth Day was celebrated in 1970.
In 1969, the Peace Activist John McConnell proposed to celebrate World Earth Day to honour the earth.
It was first proposed to be celebrated on March 21, 1970, which is the first day of spring in the northern hemisphere.
Paris Agreement:
On the World Earth Day, in 2016, the landmark Paris Agreement was signed by China, United States and other 120 countries.
World Earth Day, 2021:
This year, US President Joe Biden has invited leaders of forty top economies of the world including Indian Prime Minister Narendra Modi and Chinese President Xi Jing Ping to the Leader's Summit on Climate.
The virtual meet is to be held on World Earth Day.
This year, in 2021, the World Earth Day is celebrated under the following the theme:
Theme: Restore our Earth
World Earth Day: A Fact File
The World Earth Day celebrations are organised by Earth Society Foundation. It was founded by John McConnel.
Equinox Earth Day:
Every year, the Equinox Earth Day is celebrated on March 20 (or 21).
It marks the arrival of spring in the Northern hemisphere and autumn in southern hemisphere.
It is also called the Equinoctial Earth Day.
The first Equinox Earth Day was celebrated in 1970.
Japanese Peace Bell and Earth Day
The Peace Bell is rung twice or thrice a year. Once during the celebrations of World Earth Day that falls on April 22.
It is also rung on Equinox Earth Day.
The Japanese Peace Bell was donated to the United Nations by Japan.
Apart from these days, sometimes it is also rung on every opening day of the United Nations General Assembly yearly session.
This is usually held in the month of September.
Russia to launch its own Space Station - 22 Apr 21
Highlights:
Russia has planned to pull out of the International Space Station and launch its own space station in 2025.
The agreement between Roscosmos and its international partners is to run out in 2024.
According to Russia, the structure of the International Space Station is ageing.
With the station becoming older, it can lead to irreversible consequences.
International Space Station
The International Space Station was launched by the US space agencies and Russian Space agencies in 1998.
The other countries that were involved in the launch of the International Space Station were Canada, European Space Agency and Japan.
The ISS revolves around the earth in 93 minutes.
It makes 15.5 orbits per day.
It travels at an orbital velocity of 7.7 kilometres per second.
After Russia's withdrawal, the future of ISS is to be made based on the conditions of technical modules in the station.
Most of the technical modules in the station have reached the end of their service life.
Russian Space Station:
The Roscosmos also announced that the first core module of the new Russian orbital station is ready.
Russia aims to launch the module by 2025.
This new space model is being assembled at a cost of 5 billion USD.
China-Russia Relation:
Russia recently announced that it has signed an agreement with China to establish a Lunar research station on the moon.
Civil Services Day observed on April 21 - 22 Apr 21
Highlights:
Every year India celebrates National Civil Services Day on April 21.
Sardar Vallabhai Patel often referred the Indian Administrative Service as "Steel Frame of India".
The Civil Services Day is celebrated for the civil servants to rededicate themselves to the cause of citizens of the country. Also, the day motivates civil service officers to work more efficiently.
The Prime Minister's Awards for Excellence in Public Administration is presented to districts for implementing priority programmes on National Civil Services Day.
Civil Service Day : A Fact File
On this day in 1947, the then Home Minister Shri Sardar Vallabhai Patel addressed the first batch of Administrative Services Officers.
Sardar Vallabhai Patel was the first Home Minister of India.
Patel addressed the probationers at the Metcalf House, New Delhi.
Sardar Vallabhai Patel: Brief History
Sardar Vallabhai Patel was the first Deputy Prime Minister of India.
He was a barrister. Also, he served as the Home Minister of the country during the political integration of India.
He is called the Unifier of India for his role in unifying the princely states in the country.
On 31 October, 2018, the Statue of Unity was dedicated to him.
It is the world tallest statue.
The height of the statue is 182 metres.
He was also called the Iron Man of India.
Patel was elected as the President of the Indian Nation Congress for the Karachi session of Congress that was held in 1931.
The Gandhi-Irwin pact was ratified at this congress.
The TRIUMVIRATE that ruled India between 148 and 1950 was formed by the Governor General of India Chkravarti Rajagopalachari, Patel and Nehru.
India's GDP growth forecast to 10.2 % for F.Y. 2022 : Care Ratings - 23 Apr 21
Highlights: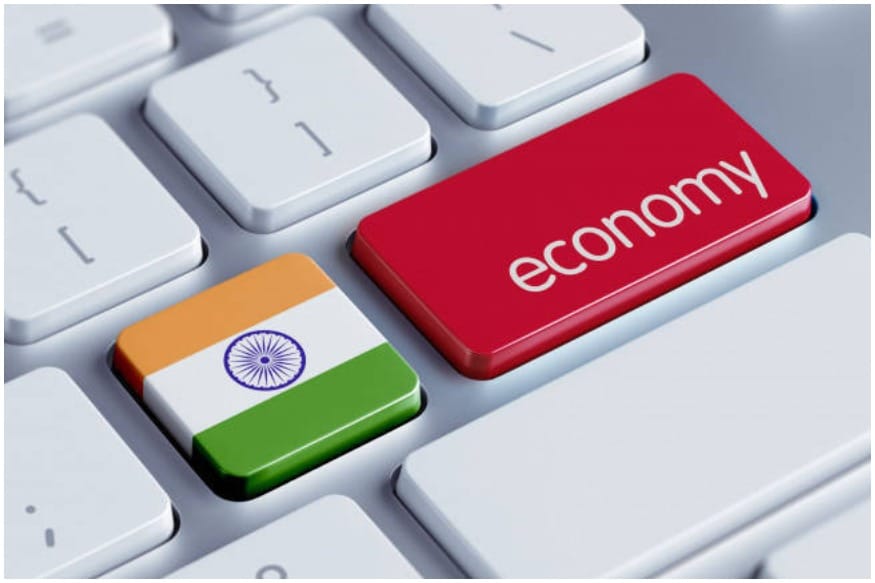 With economic activities getting affected across the country due to curbs imposed by states amid surge in COVID-19 cases, Care Ratings has revised down its forecast for GDP growth to 10.2 % in 2021-22 from earlier projection of 10.7-10.9 %.
Details Analysis:
This is the third revision by the rating agency in the last one month.
On March 24, 2021, the agency had projected GDP growth between 11-11.2 % based on GVA (gross value added) growth of 10.2 %.
The spread of the virus in Maharashtra had led to the announcement of a "lockdown" by the state government which began in a less stringent manner from the first week of April.
Factoring the potential loss of economic output due to the restrictions in the state, the agency, on April 5, lowered its GDP forecast for the current fiscal year to 10.7-10.9 %.
But the "lockdown" was made more obtrusive to business activity by April 20, with more stringency expected for the forthcoming fortnight.
Further, the spread of the virus to other states has caused similar actions by governments which have ranged from night curfews and weekend lockdowns to full lockdowns.
This has potential to spread the virus at an exponential rate throughout the country and several states have announced measures to test people returning from the pilgrimage.
The -post-election lockdowns in five states/UT -Assam, West Bengal, Tamil Nadu, Kerala and Puducherry- can be expected once polling is completed and more people are tested for COVID-19.
The rating agency had projected GVA (gross value added) to increase from Rs. 124.11 lakh crore (FY21) to Rs. 136.82 lakh crore (FY22) which was an increase of 10.2 %.
With a potential fall in output of Rs. 1.13 lakh crore, GVA will be Rs 135.69 lakh crore and growth will be 9.3 per cent. As tax collections too would be affected, there would be an impact on GDP growth which is now placed at 10.2 %.
According to the agency, the loss in GDP this year due to the lockdowns would be to the extent of 0.8-1 per cent from our earlier estimate of 11-11.2 %.
World Book and Copyright Day is Designated on 23rd April - 23 Apr 21
Highlights:
Each and Every year on April 23, UNESCO celebrates World Book and Copyright Day.
This year, to celebrate World Book and Copyright Day, UNESCO launched the "Bookface Challenge".
In the year 1995 is the first World Book and Copyright Day was observed. On this day, UNESCO awarded children and youth literature prizes.
In addition, this day will also enhance the understanding of copyright law and other measures to protect intellectual property rights.
UNESCO decided to celebrate World Book and Copyright Day on April 23 because it is the birthday anniversary of William Shakespeare, Miguel Cervantes and Inca Galaciso de la Vega.
Since 1436, in Catalonia (Spain), World Book Day has been called St. George's Day. Catalonia is an autonomous community in Spain.
In Spain, World Book Day has been celebrated on October 7th since 1926.
In Sweden, World Book Day is called Varldsbokdagen.
The celebration was held on April 13.
In the UK and Ireland, they organized an event called "World Book Night" to celebrate World Book Day. World Book Day is called a street festival in the United States.
Every year, UNESCO and other international organizations choose the "Book Capital of the World" as the capital of the year.
This year, Tbilisi, Georgia, was selected as the Book Capital of the World.
Gender Bias and Inclusion In Advertising In India - 23 Apr 21
Highlights:
The United Nations Children's Fund (UNICEF) and Geena Davis's Gender Institute (GDI) in the media released a report entitled Gender Bias and Inclusiveness in Indian Advertising.
Research shows that although Indian ads are better than global benchmarks in terms of girls and women having equal performance on-screen and speaking time, their portrayal is problematic as gender stereotypes develop.
GDI is a non-profit research organization dedicated to researching gender representation in the media and advocating equal representation of women.
India has achieved gender equality in primary education and increased the female literacy rate from 54% in 2001 to 66% in 2011.
In the 2020 Global Gender Inequality Index, India ranked 108th out of 153 countries, an increase from 2015 (ranked 130th out of 155 countries).
India is one of the few countries where the mortality rate of girls under 5 is higher than that of boys.
Beti Bachao Beti Padhao Project, Scheme for Adolescent Girls (SAG), Sukanya Samiridhi are some initiatives of India regarding girls.
International Girls in ICT Day is Designated on 22nd April - 23 Apr 21
Highlights:
International Girls in ICT Day marked yearly on the fourth Thursday in April.
This year International Girls in ICT Day is located on twenty-second April 2021.
International Girls in ICT Day pursuits to inspire an international motion to amplify the illustration of girls and female in technology.
Today, let's recommit to the aim of equal get right of entry to for younger ladies and female to opportunities in science, technology, engineering and math.
The United Nations International Telecommunication Union (ITU) is highlighting the want to promote technological know-how career possibilities for women and ladies in the world's fastest-growing sector.
Global Energy Transition Index released by World Economic Forum - 24 Apr 21
Highlights:
Recently, The World Economic Forum released the Global Energy Transition Index.
The index was prepared in collaboration with Accenture.
The ten countries that topped the index were from the Northern and Western parts of Europe.
Sweden ranked first in the report followed by Norway and Denmark.
The other countries that topped the index were as follows:
Rank 4. Switzerland
Rank 5. Austria
Rank 6. Finland
Rank 7 .United Kingdom
Rank 8. New Zealand
Rank 9. France
Rank 10. Iceland
India ranked 87th in the index.
China was ranked 68th in the index.
Around 92 out of 115 countries performed better in their aggregate score.
This shows a positive direction in global energy transition.
According to the report, India is bringing in energy transitions through subsidy reforms. On the other hand, China is focusing on expanding renewables through investments and infrastructure.
Both India and China together account to one-third of the global energy demand.
About the report:
The Global Energy Transition Index benchmarks 115 countries based in their performance across three dimensions namely Environmental sustainability, economic development and growth and energy security.
Indian women win 7 gold in AIBA Youth World Boxing Championship - 24 Apr 21
Highlights:
Indian Women have created history at the AIBA 2021 Youth World Boxing Championship.
A total of eight Indians entered the finals.
Of this, seven were women. All the women finalists finished on top.
Achievements
All the women finalists registered victories and finished top.
They were as follows:
Gitika – 48 kg
Naorem Babyrojisana Chanu 51 kg
Poonam 57 kg
Vinka 60 kg
Arundhati Choudhary 69 kg
T Sanamacha Chanu 75 kg
Alfiya Pathan 81 kg
In 2017, Indian Women won five gold medals.
The 2017 Youth World Championship was held in Guwahati.
This year, India won seven gold at the AIBA Youth Women World Boxing Championships.
The sixth gold was added by Sanamacha. Sanamacha trains at boxing MC Mary Kom's Academy in Imphal.
She outperformed Kazakhstan's Dana Diday in 75 kg final.
Alfiya of Laharashtra clinched the seventh gold for India.
She defeated a strong contender Daria Kozorez of Moldova.
Gitika of Haryana won gold in 48 kg.
She defeated a two-time European champion, Erika Prisciandaro.
Erika is from Italy. In the finals, Gitika defeated Natalia Kuczewska.
Poonam and Babyrojisana added two more gold medals.
Poonam won Sthelyne Grosy in the finals and Babyrojisana won Valeriia Linkova in the finals.
Arundhati from Rajasthan won gold in 69 kg.
She beat the Polish boxer, Barbara Marcinkowska.
Men's Section