Monthly Current Affairs for all banking PO,Clerk,IBPS PO,Railway,SSC,IAS,OAS Exams
More Visit www.isbtonline.com
Pt Satish Vyas conferred Tansen Samman at the World Music Festival - 01 Jan 21
Highlights:
Renowned santoor player, Pandit Satish Vyas was conferred upon the prestigious Tansen Samman.
The award was conferred at the 96th Tansen Music Festival began in Gwalior, Madhya Pradesh.
Bhopal-based institution Abhinav Kala Parishad was honoured with Raja Mansingh Tomar award.
The festival pays tribute to Tansen, one of 9 gems in Akbar's court.
Satish Vyas: A Fact File
Satish Vyas is an Indian santoor player. He is the son of the Indian classical singer C. R. Vyas. From 1978 he studied santoor with Shivkumar Sharma. He lives in Chembur.
Pandit Satish Vyas has performed all over the world at prestigious venues. Most recently, he performed at the Aga Khan Museum in Toronto, Canada in 2019 for the Raag-Mala Music Society of Toronto.
Veteran broadcaster Indira Joseph Venniyoor passes away - 01 Jan 21
Highlights:
Indira Joseph Venniyoor, Renowned broadcaster, All India Radio veteran, and the first English news announcer of Travancore Radio, passed away at her residence at Poojapura at the age of 94.
She was the wife of well-known literary scholar and art critic the late E.M.J. Venniyoor, Station Director, All India Radio.
She is survived by three sons and their families.
It was in 1949 that Travancore Radio started its first English news service.
As the first regular announcer, it was Indira Joseph Venniyoor who started relaying the news.
Harsh Vardhan inaugurates India's highest meteorological centre at Leh - 01 Jan 21
Highlights:
Union Minister of Earth Sciences, Dr Harsh Vardhan inaugurated the meteorological centre (MC) of the India Meteorological Department at Leh in Ladakh via video conferencing.
The centre would provide localised weather forecasts in the region, which would result in strengthening the weather-related early warning system for the region.
The meteorological centre at Leh is the second MC located in the Himalayas.
The first such facility is based in Itanagar, Arunachal Pradesh.
The facility is located at a height of 3,500 metres, which makes it the highest meteorological centre in India.
This new MC will provide short-range (three days,) medium-range (12 days) and long-range (one month) forecast for Leh and Kargil districts of the Union Territory.
Indian Railways' new Vistadome coach successfully completes 180 kmph speed trial - 01 Jan 21
Highlights:
Indian Railways successfully completed the 180 km per hour speed trial of its new design Vistadome tourist coaches.
These Vistadome coaches will make train journeys memorable for the passengers, as well as give a further boost to tourism.
The luxurious tourist's coaches have been manufactured by the Integral Coach Factory in Chennai.
The European-style coaches are made with see-through glass rooftops and wide windows for the indulgent sightseeing experience.
Currently, 13 Vistadome coaches are being operated on select routes including the Nilgiri Mountain Railway line, Darjeeling Himalayan Railway, Kalka-Shimla Railway, Kangra Valley Railway, Matheran Hill Railway, between Dadar in Mumbai and Madgoan in Araku Valley as well as in the Kashmir Valley.
India's first indigenous Air Dropped Container 'SAHAYAK-NG' tested successfully by DRDO - 01 Jan 21
Highlights:
The SAHAYAK-NG, an air droppable container was tested successfully by the Defence Ministry.
It is the first indigenously developed air droppable container.
Features:
The SAHAYAK-NG can carry payload up to fifty kilograms.
GPS enabled droppable container can be dropped from heavy aircraft.
It is an advanced version of SHAYAK Mk I.
The SAHAYAK-NG containers are completely water tight.
They are designed to withstand water entry shocks.
The rate of descent of SAHAYAK-NG container is controlled by a parachute system.
The SHAYAK-NG was designed by Defence Research Development Organization (DRDO) and Avantel, a private company.
The other entities involved in the development of SAHAYAK-NG are NTSL, Visakhapatnam and ARDE, Agra.
The test trials of SAHAYAK-NG were conducted by the Indian Navy and DRDO.
The SAHAYAK-NG will help to provide critical engineering stores to ships that are deployed more than two thousand kilo metres from the coast.
It reduces the requirement of ships to come close to the coast to collect spares and stores.
The three major types of air drop are low-velocity airdrop, high-velocity air drop and free fall air drop.
In a low-velocity airdrop, the parachutes are designed to slow down the air droppable container as much as possible before it hits the ground.
What is high-velocity air drop?
This type is meant to stabilize the fall.
The parachute will slow the air droppable container but not the extent of low-velocity airdrop.
The method is used in delivering military ready to eat meals. LAPES is a high velocity airdrop system. LAPES is Low Altitude Parachute Extraction System.
It is currently the most advanced air drop system. It uses touch and go type pattern where the load is ejected in extremely low altitude.
Free Fall Airdrop is a type where no parachute is used and the load is allowed to fall under gravity is called free fall airdrop.
Former Union minister and Congress leader Buta Singh passes away - 02 Jan 21
Highlights:
Former Union minister and senior Congress leader Buta Singh passes away at the age of 86.
He was in a coma since October last year when he was admitted to the All India Institute of Medical Sciences (AIIMS) after he suffered a brain hemorrhage.
Singh was a prominent Dalit leader and a Union minister in the Rajiv Gandhi government from 1986-1989.
Buta Singh fought his first elections as an Akali Dal member and joined the Indian National Congress in 1960s.
He was first elected to the 3rd Lok Sabha in 1962, from the Sadhna constituency.
He subsequently held many positions including those of the Union home minister and Union agriculture minister.
He was the chairperson of the National Commission For Scheduled Caste from 2007 to 2010.
He also authored a collection of articles on Punjabi literature and Sikh history and wrote a book Punjabi Speaking State: A Critical Analysis.
PM Modi lays foundation stone of Light House projects (LHPs) - 02 Jan 21
Highlights:
Prime Minister Narendra Modi laid the foundation stone of Light House projects (LHPs) at six sites across six States through video conference on 1st January 2021.

The LHPs will be implemented at Indore (Madhya Pradesh), Rajkot (Gujarat), Chennai (Tamil Nadu), Ranchi (Jharkhand), Agartala (Tripura) and Lucknow (Uttar Pradesh).

The project is being constructed under the Global Housing Technology Challenge (GHTC)-India. It has been conceptualized by the Union Ministry of Housing and Urban Affairs.

Under the programme, over 1,000 houses would be built in each of the six cities in 12 months along with allied infrastructure facilities.

Construction sector acts as a force multiplier for the economy, he noted and added that his government has taken a number of steps to boost the real estate sector and will continue to do so.
Modern construction practices from countries like France, Germany and Canada will be put into practice.
The light houses in Rajkot will be built using French technology and have monolithic concrete construction technology using tunnel and the house will be more capable of withstanding disasters.
In Chennai, US and Finland technologies will use the precast concrete system, which will construct the house faster and cheaper.
In Ranchi, houses will be built using Germany's 3D construction system. Each room will be made separately and then the entire structure will be added in the same way as Lego Blocks toys.
India to be a co-chair of regional forum to conserve wildlife habitats - 02 Jan 21
Highlights:
India will be the co-chair of the IUCN-supported Asia Protected Areas Partnership (APAP) for three years after successfully increasing population of wild animals such as tigers, lions and leopards through protecting their habitats.
It would assist other Asian countries in managing their protected areas.
India will replace South Korea which held this position for three years till November, 2020.
As co-chair, India will play a pivotal leadership role in addressing and assisting the countries of Asia Region on conservation agenda and 'protected area management' at country as well as transboundary cooperation levels.
India has a number of success stories such conservation of tiger, elephant, Asiatic lion, snow leopard, Great Indian Bustard, Indian Gangetic Dolphin and a number of other flagship species which can be showcased at international level through the platform of APAP.
India had in December released its leopard population estimates, showing an increase of 62% in its number in four year – from 7,910 in 2014 to 12,852 in 2018.
Similarly, it recorded 29% increase in population of Asiatic Lions, living in Gujarat Gir Forest, in the past five years – from 523 in 2015 to 674 in 2020.
In 2019, the country had released population data of tigers showing an increase of 33% in the number of big cats – from 2,226 in 2014 to 2,967 in 2018, making India a home to 75% of the tiger's global population.
APAP :
A Fact File
The APAP is a regional platform to help governments and other stakeholders to collaborate for more effective management of protected areas (PA) in the region.
The APAP currently consists of 21 members from 17 countries including China, Japan, South Korea, Nepal, Bhutan, Sri Lanka and Bangladesh.

The APAP, formally launched at the IUCN World Parks Congress in Australia in 2014, is chaired by IUCN Asia and co-chaired by an APAP country member.
ADB to provide $231 mn loan to enhance power generation capacity in Assam - 02 Jan 21
Highlights:

The Asian Development Bank (ADB) has signed a $231 million loan with the Government of India to augment electricity generation capacity in the state of Assam.
This is the third tranche loan for the 'Assam Power Sector Investment Programme' that was approved by the ADB Board in July 2014.
Under the project, 120 megawatts (MW) hydroelectric power plant would be constructed.
The programme focuses on enhancing the capacity and efficiency of the energy generation and distribution systems in Assam to improve the availability of electricity service to end-users.
Umesh Sinha named deputy election commissioner - 02 Jan 21
Highlights:
Umesh Sinha has been appointed as the deputy election commissioner in the Election Commission of India,
Sinha, a 1986-batch IAS officer (retired) of the Uttar Pradesh cadre, is at present the secretary-general in the commission.
The Appointments Committee of the Cabinet has approved extension in the term of reemployment of Sinha as deputy election commissioner on contract basis for a period of six months beyond December 31, 2020, that is up to June 30, 2021.
Sinha is a part of a committee set up by the Election Commission to look into the issue of revising the election expenditure of candidates during campaigning.
Present Chief Election Commissioner of India is Sunil Arora.
Chief Election Commissioner Formed: 25 January 1950.
Chief Election Commissioner Headquarters: New Delhi.
IFSCA becomes Associate Member of IOSCO - 02 Jan 21
Highlights:
The International Financial Services Centres Authority (IFSCA) has become an Associate Member of the International Organization of Securities Commissions (IOSCO).

The IOSCO is the international organization of the world's securities regulators, covering more than 95% of the world's securities markets, and is also the global standard-setter for the securities sector.

IFSCA will get the platform to exchange information at the global level and regional level on areas of common interests and help to learn from the experiences and best practices of the regulators of other well established financial centres.

The Headquarter of IOSCO is at Madrid, Spain.

The IOSCO works closely with the G20 nations and the Financial Stability Board (FSB), in setting up the standards for strengthening the securities markets.

The IOSCO Objectives and Principles of Securities Regulation have been endorsed by FSB as one of the key standards for sound financial systems.

The membership of IOSCO will provide the IFSCA a platform to exchange information at the global level, and even at the regional level, on areas of common interests.

Further, the IOSCO platform will enable the IFSCA to learn from the experiences and best practices of the regulators of other well established financial centres, it added.

The first International Financial Services Centre (IFSC) in the country has been set up at the Gujarat International Finance Tec-City (GIFT) in Gandhinagar.

To regulate such institutions, the government established IFSCA on April 27 last year with its head office in Gandhinagar.

In December 2019, Parliament passed a bill to set up a unified authority for regulating all financial activities at IFSCs in the country.
ADB and India sign $10 million loan to support horticulture in HP - 03 Jan 21
Highlights:
The Asian Development Bank (ADB) and the Government of India have signed a $10 million project readiness financing (PRF).
This agreement aims to help finance piloting activities, and design and capacity building for an ensuing project that aims to expand horticulture production and farm household income in the hill state of Himachal Pradesh.
The PRF project will support advance actions to achieve a high level of project readiness through detailed design activities, capacity building of state-level agencies, and creating an enabling environment for subtropical horticulture development in the state.
The PRF project aims to ensure implementation readiness with prior testing of new production technologies and marketing systems so that the ensuing project is cost-effective and gets completed in a timely manner to enhance farm profitability.
Mukesh Ambani ranked 12th in the Bloomberg Billionaires Index 2021 - 03 Jan 21
Highlights:
India's richest man Mukesh Ambani, the chairman and Managing Director of Reliance Industries Limited (RIL) dropped down to 12th spot in the Bloomberg Billionaires Index 2021 (as on 2nd January 2021).
The net worth of Ambani dropped from 90 billion USD (around Rs. 6.62 lakh crore) (in early 2020) to 76.7 billion USD (around Rs. 5.6 lakh crore).
The drop in the net worth of Mukesh Ambani was due to the correction in the shares of RIL which has fallen to Rs.1995.50 on 30th December 2020, which is 16% from its all-time high of Rs 2369.35.
Zhong Shanshan, referred to as "Lone Wolf", has replaced Ambani as Asia's richest person, he is one of the fastest in the history to achieve the feat.
Top 3 in the Bloomberg Billionaires Index:

Rank Personality Net worth
1) Jeff Bezos 190 Billion USD
2) Elon R Musk 170 Billion USD
3) Bill Gates 132 Billion USD
RBI introduces the RBI-Digital Payments Index - 03 Jan 21
Highlights:
Reserve Bank of India has launched a Digital Payments Index (DPI) to capture the extent of digitization of digital/electronic payments across the country.
This RBI-Digital Payments Index (DPI) has five broad parameters that will be used for the measurement of deepening and penetration of digital payments.
The RBI-DPI comprises of 5 broad parameters that enable measurement of deepening and penetration of digital payments in the country over different time periods.
These parameters are - (i) Payment Enablers (weight 25%), (ii) Payment Infrastructure - Demand-side factors (10%), (iii) Payment Infrastructure - Supply-side factors (15%), (iv) Payment Performance (45%) and (v) Consumer Centricity (5%).
The base period for RBI-DPI is March 2018.
This means that the DPI score for March 2018 is set at 100.
RBI has calculated the DPI for March 2019 and March 2020 at 153.47 and 207.84 respectively, indicating appreciable growth.
RBI-DPI shall be published on a semi-annual basis from March 2021 onwards with a lag of 4 months.
Suneet Sharma takes over as new Chairman & CEO of Railway Board - 03 Jan 21
Highlights:
The appointments committee of the Cabinet has approved Suneet Sharma appointment as Chairman & CEO of Railway Board, Ministry of Railways and ex-officio Principal Secretary to Government of India.
He took over in his new role with effect from January 01, 2021.
The extended one-year tenure of Sharma's predecessor, Vinod Kumar Yadav, who also became the restructured Board's first CEO, ended on December 31, 2020.
It is noted that Railway Board was Founded in March 1905.
Headquarters of Railway Board located at New Delhi.
Suneet Sharma: A fact file
Suneet Sharma worked as General Manager, Eastern Railway.

Suneet Sharma joined the Indian Railways in 1979 as a Special Class Apprentice while he was studying engineering at IIT Kanpur.

A graduate in Mechanical and Electrical Engineering he has more than 40 years of experience serving in the Indian Railways in various capacities.

He has done stints in Operational working, maintenance in Sheds, Depots and Workshops.

He was Chief Workshop Manager, Parel workshop in Mumbai where he was instrumental in manufacturing narrow gauge locomotives for hill railways.

He also restored old steam narrow gauge locomotive for the heritage Matheran line near Mumbai.

As General Manager Modern Coach Factory, Raebareli he set a record by doubling the out turn of the much required modern passenger coaches in one year.

As General Manager Eastern Railway, he took initiative in increasing the speed of goods trains to a record level and for completing a number of infrastructure projects of new lines and electrification which not only resulted in operational efficiency but developed the local areas. He is known for bringing about systemic changes for ease of working and administrative reforms.

During the course of his career, he has won many professional awards.

As General Manager (Modern Coach Factory Raebareli) and Chief Mechanical Engineer (Banaras Locomotive Works)) the factories won the award for best production units.

Suneet Sharma has attended professional training in Germany and France and he has done an advanced leadership and management course at Carnegie Mellon University in USA.

He has visited Iran as a consultant for manufacture of locomotives.
CDSCO panel recommends granting approval for Bharat Biotech's Covaxin - 03 Jan 21
Highlights:
An expert panel of India's central drug authority on Saturday recommended granting permission for restricted emergency use of the indigenously developed Covid-19 vaccine Covaxin with certain conditions, a day after giving similar direction for the Oxford Covid-19 vaccine.
Covaxin has been indigenously developed by Bharat Biotech in collaboration with the Indian Council of Medical Research (ICMR).
The Subject Expert Committee (SEC) on Covid-19 of the Central Drugs Standard Control Organisation (CDSCO) again deliberated on the emergency use authorisation (EUA) application of the Hyderabad-based pharmaceutical firm after it submitted additional data, facts and analysis subsequent to review meeting.
Bharat Biotech had applied to the Drugs Controller General Of India (DCGI) seeking emergency use authorisation for its Covaxin on December 7.
The SEC had recommended granting permission for restricted emergency use of Oxford-AstraZeneca vaccine Covishield, being manufactured by the Serum Institute of India.
Leon Mendonca becomes India's 67th Grandmaster - 04 Jan 21
Highlights: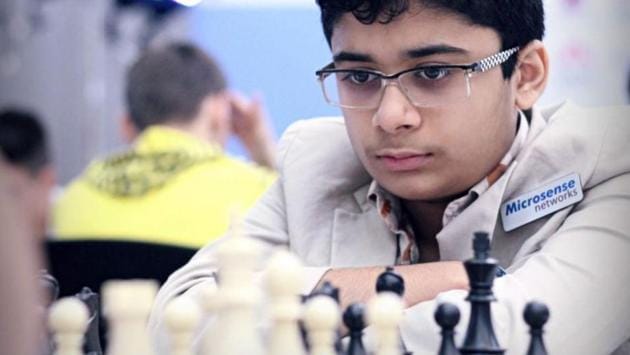 Goa's 14-year-old Leon Mendonca has become India's 67th chess Grandmaster by winning the third and final norm at a tournament in Italy.
Mendonca, who achieved the feat at 14 years, 9 months and 17 days, is the second GM from the coastal State. Chennai player G. Akash, had in July, become the country's 66th Grandmaster.
He became the 29th Youngest GM in the world.
The 1st GM from Goa is Ivana Maria Furtado, she achieved it in 2011.
The player achieved his first GM norm at the Rigo Chess GM Round Robin in October while the second came at the 1st Saturday event in Budapest in November and the final one at the Vergani Cup in Italy.
At the Vergani Cup in Bassano del Grappa, he finished second with 6.5 points behind Ukraine's Vitaliy Bernadskiy (7 pts).
In the nine months from March to December, Mendonca played in 16 tournaments and, from an ELO rating of 2452 points, improved to 2544.
International Chess Federation President: Arkady Dvorkovich.
Headquarters of International Chess Federation is located at Lausanne, Switzerland.
ICF was founded on 20 July 1924.
World Braille Day observed on 4 January - 04 Jan 21
Highlights:
World Braille Day is observed globally on 4th January since 2019.
The day is celebrated to raise awareness of the importance of Braille as a means of communication in the full realization of the human rights for blind and partially sighted people.
The day is marked remembering the birth anniversary of Louis Braille, the inventor of Braille - for people with visual disabilities.
Louis Braille was born on 4th January 1809 in the town of Coupvray in northern France.
During the COVID-19 pandemic, many good practices have been implemented by parts of the United Nations system to promote a disability-inclusive response to the COVID-19 and disseminate information in Braille.
In Malawi, the United Nations Development Programme (UNDP) has produced 4,050 braille materials on awareness and prevention of COVID-19.
In Ethiopia, the Office of the United Nations High Commissioner for Human Rights (OHCHR) disseminated audio information, and education and communication materials, to media professionals, and has developed Braille versions of the educational messages.
World Braille Day, celebrated since 2019, is observed to raise awareness of the importance of Braille as a means of communication in the full realization of the human rights for blind and partially sighted people.
What is Braille?
Braille is a tactile representation of alphabetic and numerical symbols using six dots to represent each letter and number, and even musical, mathematical and scientific symbols.
Braille (named after its inventor in 19th century France, Louis Braille) is used by blind and partially sighted people to read the same books and periodicals as those printed in a visual font.
Braille is essential in the context of education, freedom of expression and opinion, as well as social inclusion, as reflected in article 2 of the Convention on the Rights of Persons with Disabilities
Odisha Completes Ease Of Doing Business Reforms - 04 Jan 21
Highlights:
Odisha became the seventh state to complete the ease of business reforms.
Odisha has become the seventh state in the country that has successfully implemented the "Ease of Doing Business" reform prescribed by the Ministry of Finance and Expenditure.
The Department of Expenditure gave permission for the same on December 30, 2020.
Odisha has now joined the six other states namely, Andhra Pradesh, Karnataka, Madhya Pradesh, Rajasthan, Tamil Nadu, and Telangana, who have completed this reform.
The state is now eligible to mobilise additional financial resources of Rs 1,429 crores through Open Market Borrowings.
On completion of reforms facilitating Ease of Doing Business (EODB), these six states have been granted additional borrowing permission of Rs 20,888 crore.
The ease of doing business is an important indicator of the investment-friendly business climate in the country.
Improvements in the ease of doing business will enable faster future growth of the state economy. Therefore, the government of India had in May 2020, decided to link the grant of additional borrowing permissions to States who undertake the reforms to facilitate ease of doing business.
Delhi government sets up Tamil Academy - 04 Jan 21
Highlights:
Delhi government Department of Art, Culture, and Language has set-up a Tamil academy to promote the language and culture of the southern state of Tamil Nadu.
The state government's department of Art, Culture and Language that already runs Urdu, Sanskrit, Sindhi, Hindi, Punjabi language will incubate the Tamil academy.
Most recently Bhojpuri and Maithili academies have also been set up.
Delhi has a large population of Tamil speaking people and they want to present a platform for the people in the taste to enjoy the state of Tamil Nadu's rich art and culture.
It is Delhi's diversity and forms its cosmopolitan and vibrant culture, he said
Ex-MCD councillor N. Raja has been appointed as the Vice-Chairman of the newly set-up Tamil academy.
N Raja has been actively involved in preserving the Tamil Language and culture in Delhi through Delhi Tamil Sangam of which he is a member.
He is also a member of the Malai Mandir trust.
N. Raja also holds a position at the Adarsh Navyuvak Ramlila Committee.
The Delhi Tamil Sangam organises Tamil music, dance and literary events.
It has also been a platform for several budding Bharatnatyam dance exponents over the years.
Activities in the Tamil Academy will consist of organizing Tamil language classes, organising cultural events and giving new awards to promote and recognise works in Tamil.
Tamil Language : A fact file
Tamil was the first to be classified as a classical language in India.
Tamil is the official language of Tamil Nadu, Union Territory of Puducherry as well as two other countries, Sri Lanka and Singapore.
The earliest period of Tamil literature, Sangam literature dates back to 300 B.C-AD 300.
Tamil Nadu's most prominent visual art forms are the Tanjore painting and Chola bronze sculptures and are considered as India's one of the greatest contribution to world art.
Australia makes changes to its National Anthem - 04 Jan 21
Highlights:
The Australian Government recently announced certain changes to its National Anthem "Advance Australia Fair".
The second line of the National Anthem has been changed from 'For we are young and free' to 'For we are one and free.'
The Australian National Anthem, "Advance Australia Fair" was written in 1878.
It became official National Anthem of Australia only in 1984.
According to the critics, the words "for we are young and free" destroy the 50,000 years of history of Australia.
The word young imply that the Australian history started only with Colonisation. Accordingly, it is believed that the national anthem celebrates British colonisation.
This is unacceptable by the indigenous communities of the island nation who till date celebrate Australia Day as Invasion Day.
The Australia Day is celebrated on January 26.
It marks the date when the "First Fleet" sailed into Sydney in 1788.
This fleet carried troops from Britain.
The last change made to the Australian National Anthem in 1984.
The National Anthem of Australia was composed by Peter Dodds McCormick.
The National Anthem is also criticised for its fourth line of the anthem.
That is, the fourth line, "Our Home is girt by sea".
This line is criticised for using the word "Girt".
According to the critics the word is archaic and impossible to understand.
Previous National Anthem of Australia:
Prior to "Advance Australia Fair", "God Save the Queen" was the national anthem of Australia. It was the national anthem in number of Commonwealth realms and British Crown dependencies.
The commonwealth realms were sovereign states that had Elizabeth II as its Head of the state.
India initiates Sagarmala Seaplane Services Project - 05 Jan 21
Highlights:
The Government of India is to initiate the project of Sagarmala Seaplane Services on selected routes.
The project aims to provide air connectivity to numerous tourist, religious, remote and unexplored locations near water bodies.
This is to make the journey easier and simulate tourism on these new locations.
Ultimately the project will contribute to boost the GDP of the country in the long run.
Under Udan. Ude Desh Ka Aam Nagrik scheme, Central Government scheme will the seaplane services operate.
Following are the locations under the Sagarmala Seaplane Services:
Andaman and Nicobar Islands
Lakshadweep Islands
Guwhati riverfront
Yamuna riverfront
Umrangso reservoir
Mumbai as a hub
Dwarka
Kandla
Khindsi dam
Erai Dam
Earlier, the sea plane service between kevadiya and Sabarmati riverfront in Ahmedabad is already in Operation.
It was inaugurated by Prime Minister Narendra Modi on October 31, 2019.
It is operated by SpiceJet subsidiaries Spice shuttle. Currently this is the only seaplane service that is operational in the country.
The seaplane services are to act as a game changer in providing faster and comfortable transportation all over India.
It will provide air connectivity to various tourist and religious places.
Therefore, it will bring in huge tourism revenue.
The seaplane services will save travel time.
It will stimulate localised short distance travelling in hilly regions and across rivers and lakes.
Ministry of Tribal Affairs signed a MoUs for TRIFOOD Parks in MP - 05 Jan 21
Highlights:
The TRIFED (Tribal Cooperative Marketing Development Federation of India) operating under Ministry of Tribal Affairs signed a memorandum of understanding with Akhil Bhartiya vanvasi Kalyan Ashram to setup TRIFOOD parks in Madhya Pradesh.
According to the MoU, TRIFED and Akhil Bhartiya vanvasi Kalyan Ashram will together implement Van Dhan Yojana.
This is to be achieved through mobilization of self help groups, TRIFOOD parks, Van Dhan Vikas Kendra.
They will together provide machinery and equipment, identify self help groups, organised training and building infrastructure.
They will also focus on other activities such as Horticulture, fisheries, floriculture, animal husbandry and craft.
They will mainly work to to improve the livelihood of tribals.
TRIFOOD and its Functions:
The TRIFOOD is a joint initiative of Ministry of Tribal Affairs, Ministry of food processing industry and TRIFED.
It was launched under Van Dhan Yojana in August 2020.
The TRIFOOD Parks are food processing centres.
They will aim to promote value addition to the minor forest produce.
The TRIFOOD Parks will procure raw materials from Van Dhan Kendras.
They will then be processed and sold across the country through the tribes India outlets.
Who decides the minimum support price for minor forest produce?
The minimum support price of food crops other than the minor forest produce is set by Commission for agricultural costs and prices operating under Department of Agriculture and cooperation.
The minimum support price are set twice a year for 24 commodities.
There are no laws in India that protect or support the minimum support prices.
Sanjay Kapoor elected All India Chess Federation president - 05 Jan 21
Highlights:
Sanjay Kapoor was elected president of the All India Chess Federation (AICF) while Bharat Singh Chauhan retained the secretary's post.
Kapoor, representing Uttar Pradesh Chess Association, defeated incumbent PR Venketrama Raja in a close contest.
Kapoor received 33 votes as against 31 of Raja. Chauhan beat Ravindra Dongre 35-29.
The AICF has been split into two factions, one led by Raja and the other by Chauhan. The two have been at loggerheads for some time over various issues, including the conduct of the elections.
Several legal battles were fought in the past one and a half year and there were instances when the president and the secretary suspended each other at different times.
After a long-drawn battle, a court-appointed observer Justice (retired) K Kannan presided over the election process held online because of the COVID-19 pandemic.
It was the first time since 2005 that the AICF elections saw a contest as the candidates were chosen unanimously in the last 15 years.
Apart from the president, secretary and treasurer, six vice-presidents and six joint secretaries were also elected.
Kapoor said he will work for the chess players and lovers of the sport in the country.
All India Chess Federation Headquarters: Jawaharlal Nehru Stadium; Chennai.
All India Chess Federation Founded: 1951.
Bajaj Auto becomes world's most valuable two-wheeler company - 05 Jan 21
Highlights:
Indian multinational two-wheeler and three-wheeler manufacturing company, Bajaj Auto has become the most valuable two-wheeler company in the world, after it crossed a market capitalization of more than Rs. 1 lakh crore, on January 01, 2021.
Thus, Bajaj Auto is not only the most valued company in the two-wheeler segment but also the first-ever two-wheeler company in the world to have reached this market cap milestone.
As per analysts, a market capitalisation of over Rs 1 lakh crore has not been achieved before by any international two-wheeler company anywhere in the world.
Bajaj Auto has achieved this milestone as it celebrates the 75th year of its operations.
Bajaj Auto has its manufacturing facilities at Chakan near Pune, Waluj (Aurangabad), and Pantnagar (Uttrakhand).
It recently announced the setting up of its fourth plant at Chakan at an investment of Rs 650 crore for manufacturing premium segment bikes and electric two-wheelers.
Bajaj Auto reported an 11 % increase in total sales at 3,72,532 units in December 2020.
The firm had sold a total of 3,36,055 units in December 2019.
Headquarter of Bajaj Auto: Pune, Maharashtra.
Managing Director of Bajaj Auto: Rajiv Bajaj.
Kochi Mangaluru Natural Gas Pipeline Dedicated to the Nation - 05 Jan 21
Highlights:
The Prime Minister dedicated the Kochi-Mangaluru Gas Pipeline to the nation.
This is a 450-kilometer-long pipeline built by Gail (India) Ltd.
Kochi – Mangaluru Natural Gas Pipeline : A Fact File
It has a daily transportation capacity of 12 million metric standard cubic meters, and transports natural gas from the LNG (liquefied natural gas) regasification station in Kochi (Kerala) to Mangaluru (Dakshina Kannada District, Karnataka) while passing through The Ernakulam, Palakkad, Malapuram, Kozhikode, Kannur and Kasaragod regions of Thrissur.
Laying the pipeline is an engineering challenge because the route of the pipeline makes it necessary to traverse more than 100 water bodies.
This is done through a special technique called "Horizontal Directional Drilling method".
The total cost of the project is approximately Rs. 3000 crores.
The pipeline will provide Compressed Natural Gas (CNG) to households in the form of Pipeline Natural Gas (PNG) and environmentally friendly and affordable fuel to the transportation sector.
It supplies natural gas to commercial and industrial sectors in various districts along the pipeline.
Consuming cleaner fuel will help improve air quality by suppressing air pollution.
This event is also a milestone in the creation of "One Nation One Gas Grid".
IRDAI is to introduce Home Insurance "Bharat Griha Raksha Policy" - 06 Jan 21
Highlights:
The Insurance Regulatory and Development Authority of India (IRDAI) to introduce standard home insurance policy Bharat Griha Raksha.
It has decided to introduce a standard home insurance policy that will cover the risk of fire and allied perils for certain risks.
The policy being introduced is to replace the Standard Fire and Special Perils Policy.
It has three main components namely the Bharat Griha Raksha, Bharat Laghu Udyam Suraksha and Bharat Sookshma Udyam Suraksha.
Under the Bharat Griha Raksha policy, the IRDAI (Insurance Regulatory Development Authority of India) will introduce a standard home insurance policy that will cover risk of fire and other related dangers.
Bharat Griha Raksha Policy : A Fact File
The policy will cover a wide range of dangers such as Natural catastrophs like cyclone, storm, tsunami, Hurricane, floods, earthquake, landslide, fires, bushfires, impact damages of any kind, strike, riot, acts of terrorism, malicious damage of, overflowing of water tanks, pipe leakage from automatic sprinkler installations, bursting of water tanks and test within 7 days from the occurrence.
The policy will also offer "General Home Content Insurance" apart from insurance coverage for home building.
The policy will offer 20% of sum insured for the building subject to a maximum of 10 lacs of rupees.
There are two optional covers offered by the policy.
They are insurance for valuable content such as jewellery and insurance for personal accident of insured and spouse due to and insured danger under the policy.
The policy provides complete waiver of Under insurance.
If the sum of the insured general home content is less than that declared, the policy will still pay the entire amount.
For instance, assume that, the policyholder has insured home content for 50,000 rupees. On the other hand, the actual value of the home content is 1 lakh rupees.
This means that the insured value is less than the actual value. In such cases the policy will pay the entire sum insured and not in proportion in spite of the fact that the insured value is less.
What is Bharat Sookshma Udyam Suraksha is the standard product for enterprises for which the total risk value of up to Rs 5 crores.
It will provide coverage to machinery, buildings, plant, stocks and other assets.
Bharat Laghu Udyam Suraksha will cover enterprises for which the total value of risk across the insurable asset classes in the location exceeds Rs 5 crores.
Arup Kumar Goswami sworn in as CJ of Andhra Pradesh High Court - 06 Jan 21
Highlights:
Arup Kumar Goswami was sworn in as the Chief Justice (CJ) of Andhra Pradesh High Court by Governor Biswab Bushan Harichandan in the presence of Chief Minister Y.S. Jagan Mohan Reddy.
Justice Goswami was transferred from the Sikkim High Court a few days ago.
He replaced J.K. Maheswari who has been posted as the Chief Justice of Sikkim High Court.
He was an additional judge of the Assam High Court for some time and elevated as its acting CJ before being moved to the Sikkim High Court.
Chief Justice Goswami began his career as an advocate with the Bar Council of Arunachal Pradesh, Assam, Manipur, Meghalaya, Mizoram, Nagaland and Tripura in 1985.
World Bank approves $105 million loan to improve Waterways in West Bengal - 06 Jan 21
Highlights:
The World Bank has signed a $105 million project with the Government of India and the Government of West Bengal to improve the inland water transport infrastructure in Kolkata, West Bengal.
The $105 million loans from the International Bank for Reconstruction and Development (IBRD), has a maturity of 17 years, including a grace period of 7 years.
The West Bengal Inland Water Transport, Logistics and Spatial Development Project will improve passenger and freight movement across the Hooghly river as well as improve accessibility in the Kolkata Metropolitan Area, enhance the quality of life of its residents and contribute to the growth of the state's logistics sector.
The project will cover the five most populous districts of southern West Bengal, including its urban agglomeration - the Kolkata Metropolitan Area (KMA) where around 30 million people or one-third of West Bengal's population live.
Japan to launch the first wood-based satellite by 2023 - 06 Jan 21
Highlights:
Japan's Sumitomo Forestry company and Kyoto University aims to launch the world's first wood-based space satellite by 2023 to combat the problem of space junk.
Currently, the initiative is in the nascent stage as several wooden materials are being tested by the research team to find a suitable one for space missions.
It is also reported that the team is also working towards developing wooden materials extremely resistant to temperature changes and sunlight.
According to the European Space Agency (ESA) statistical model, there are more than 130 million pieces of anthropogenic space debris-waste residue due to human activities-smaller than a millimetre around our planet.
The debris can travel at a speed of more than 22,300 mph and can impact other satellites.
World Cup winning hockey player Michael Kindo passes away - 06 Jan 21
Highlights:
India's 1975 hockey World Cup-winning and 1972 Olympics bronze winning team member Michael Kondo died at the age of 73..
Michael Kindo passed away at the Ispat General Hospital due to age related problems.
Kindo, a full back in his playing days, was a member of the team that won the lone World Cup for India in 1975 in Kuala Lumpur, beating arch rivals Pakistan in the final.
He scored three goals in that edition of the Games.Olympic bronze and World Cup-winning hockey player Michael Kindo passed away.
He played 3 Men's Hockey World Cup in 1971,1973 & 1975 where India bagged bronze, silver & gold medals.
He also represented in 1972 Olympic Games in Munich where India secured a bronze medal.
Kindo received the Arjuna Award in 1972.
India and NDB signs USD 646 million loan agreement for Andhra Pradesh - 06 Jan 21
Highlights:
China based the New Development Bank (NDB) has signed loan agreements worth USD 646 million with the Government of India for two road projects in Andhra Pradesh. Each project costs USD 323 million.
These projects will improve mobility and connectivity to the socioeconomic centres, enhance transport efficiency, improve road safety and riding quality, and provide all-weather accessibility for the State's road users.
The first project is the Andhra Pradesh Roads and Bridges Reconstruction Project.
It comprises widening 1,600 km of State Highways to double lane and reconstructing dilapidated bridges on the State Highway network.
The second project is Andhra Pradesh Mandal Connectivity and Rural Connectivity Improvement Project.
It comprises widening 1,400 km of district roads to double lane and reconstructing dilapidated bridges on the district road network.
NDB: A Fact File
The New Development Bank (NDB), formerly referred to as the BRICS Development Bank, is a multilateral development bank established by the BRICS states (Brazil, Russia, India, China and South Africa).
The initial authorized capital of the bank is $100 billion divided into 1 million shares having a par value of $100,000 each.
The initial subscribed capital of the NDB is $50 billion divided into paid-in shares ($10 billion) and callable shares ($40 billion).
The initial subscribed capital of the bank was equally distributed among the founding members.
The Agreement on the NDB specifies that every member will have one vote no one would have any veto powers .
NDB is currently headquartered in BRICS Tower (former Oriental Financial Centre) in Shanghai
The Bank is headquartered in Shanghai, China.
The first regional office of the NDB is in Johannesburg, South Africa.
New Development Bank President: Marcos Prado Troyjo.
New Development Bank Founder: BRICS.
NDB was founded on 15 July 2014.
SMCB becomes India's 1st urban co-operative bank to transition to SFB - 07 Jan 21
Highlights:
Uttar Pradesh-based, Shivalik Mercantile Co-operative Bank (SMCB) has become the first urban co-operative bank (UCB) in India to receive a licence from RBI to operate as a Small Finance Bank (SFB).
The RBI had given an 18-month timeline to commence business.
SMCB received the commercial banking license from banking regulator Reserve Bank of India (RBI) on January 06, 2021, to transition to an SFB, under the voluntary transition scheme.
The Shivalik Small Finance Bank (SSFB) will start its banking operations from April 2021.
SSFB operates through 31 branches and over 250 banking agents in Uttar Pradesh, Madhya Pradesh, Delhi, and Uttarakhand with 400,000 customers.
As on March 31, 2020, the total deposit base of the bank stood at Rs 1,140 crore and total advances stood at Rs 719 crore.
Karnataka Government launches Krishi Sanjeevani Vans to test soil, water - 07 Jan 21
Highlights:
The Chief Minister of Karnataka, B.S. Yediyurappa flagged off 40 Krishi Sanjeevani vans in Bengaluru.
These vans have been launched by the state Agriculture Department with Central assistance under National Krishi Vikas Yojana to take up this novel programme.
To take labs to the agriculture fields, study the conditions and address the needs of the farmers about pest control, the fertility of the soil, weeds and suitable crops in the existing conditions so that farmers get support for their farming techniques.
Depending on the soil, water and pests inflicting the crops, the Agriculture Department personnel can suggest remedies.
Oldest living first-class cricketer Alan Burgess passes away - 07 Jan 21
Highlights:
The world's oldest living first-class cricketer Alan Burgess has passed away at the age of 100.
A right-hand batsman and slow left-arm bowler, Alan appeared in 11 first-class matches for Canterbury from 1940/41 to 1951/52 and also for New Zealand Services in England in 1945.
He took 6-52 on debut against Otago at Lancaster Park in a match that began on Christmas Day 1940. Alan Burgess was a tank driver for New Zealand's forces in England during the Second World War.
Following his death, India's Raghunath Chandorkar is now the oldest first-class cricketer alive.
Claire Polosak set to become first female match official in men's Test match - 07 Jan 21
Highlights:
Australia's Claire Polosak is set to become the first female match official in a men's Test match when she takes up the fourth umpire's role in the third Test between India and Australia.
The 32-year-old from New South Wales has already earned the distinction of being the first woman on-field umpire in a men's ODI match in ICC's Division 2 league between Namibia and Oman played at the Windhoek in 2019.
Chairman of ICC is Greg Barclay.
CEO of ICC: Manu Sawhney.
Headquarters of ICC of Dubai, United Arab Emirates.
FAO released the Food Price Index - 07 Jan 21
Highlights:
The Food and Agriculture Organization recently released the Food Price Index.
The Food Price Index has been released for the seventh consecutive month in December 2019.
The food price index for the month of December was 100 7.5 points.
The food price index for the month of November was 105.2
the Food and Agriculture Organisation calculates the food price index measuring the monthly changes of a basket of oilseeds, cereals, meat, dairy products and sugar.
The food crisis of all the major categories increased for the seventh consecutive month barring sugar.
For the year of 2020, the food price index was 97.9 point. This is a three-year high and 3.1 % increase as compared to that of 2019.
The historical peak of the food price index occurred in 2011.
The vegetable oil prices increased by 4.7 % in December 2019 as compared to that of the previous month.
This price increase was mainly due to the supply restrictions in major oil producing countries.
Especially the trade of palm oil was affected due to a sharp hike in the export duties of Indonesia.
Also, the prices of soy oil increased due to the prolonged strikes in Argentina.
The price rise of cereals increased by 1.1 % in December 2019.
For the year 2020 the price rise of the cereals was 6.6 % more than that of 2019 level.
The export prices of sorghum, wheat, rice and Maize increased mainly due to price rise in North and South American countries as well as Russia.
The price rise of dairy products increased by 3.2 % in December 2019 as compared to that of the previous month.
In 2020, the overall price of dairy products was one percent less than that of 2019.
The meat index increased by 1.7% in the month of December 2019.
The prices of poultry in December 2019 rebounded due to the outbreak of Avian influenza in Europe.
The Pig meat trade declined due to the suspension of German exports to Asian Markets and also due to African swine fever outbreak.
Indian Economy to Contract By 9.6 % in 2020-21 : World Bank - 08 Jan 21
Highlights:
In its Global Economic Prospects report ,World Bank has projected the Indian economy to contract by 9.6% in the fiscal year 2020-21.
World Bank estimates Growth to recover to 5.4 % in 2021.
Apart from this, the global economy is estimated to expand by 4 % in 2021 by the World Bank.
According to the report, global growth is projected to moderate to 3.8 % in 2022.
The informal sector, which accounts for four-fifths of employment, has also been subject to severe income losses during the pandemic.
Recent high-frequency data indicate that the services and manufacturing recovery are gaining momentum.
In Pakistan, the recovery is expected to be subdued, with growth at 0.5% in fiscal 2020/21. Growth is projected to be held back by continued fiscal consolidation pressures and service sector weakness,.
In the rest of South Asia, the economic impact of COVID-19 has been somewhat less severe but still significant.
Economies that depend heavily on tourism and travel have been especially hard hit.
That includes the Maldives, Nepal, and Sri Lanka.
In Bangladesh, which had been one of the fastest-growing emerging markets and developing economies prior to the pandemic, growth is estimated to have decelerated to two per cent in FY2019/20.
Indian-American Raj Iyer becomes U.S. Army's first CIO - 08 Jan 21
Highlights:
Indian-American Dr. Raj Iyer has taken over as the first Chief Information Officer of the US Army, after the Pentagon created the position in July 2020.

Dr. Raj Iyer is one of the highest-ranking Indian-American civilians in the US Department of Defence.

Dr. Iyer holds a PhD in Electrical Engineering had been serving as the Principal Advisor to the Secretary of the Army and directs representation of the secretary in matters relating to information management/information technology (IT).

The position of CIO is equivalent to a three-star General.

Equivalent in rank to a three-star General, Raj Iyer will supervise an annual budget of USD16 billion for the US Army's IT operations.

Over 15,000 civilians and military personnel posted across 100 countries work under him.

Dr. Raj Iyer will direct the execution of policies and programmes to modernise the US Army to achieve a digital overmatch against near-peer adversaries such as China and Russia.

Previously, Dr.Raj Iyer was a partner and managing director at Deloitte Consulting LLP, where he led multiple technology programs supporting government clients.

Over the course of his 26-year career, Dr. Raj Iyer has supported a range of defence and commercial clients on a number of complex enterprise transformation challenges, including strategy, innovation, and modernisation.

He has established new organisations, including the first office of the Chief Technology Officer in the Army, co-founded a successful technology start-up, and led recovery programmes such as Obamacare.

He also holds a patent and has published dozens of peer-reviewed papers.
Brief History:
Dr. Raj Iyer, originally a native of Tiruchirappalli in Tamil Nadu, grew up in Bengaluru and completed his undergraduate studies at the National Institute of Technology Tirchi before moving to the US to pursue higher studies.

Dr. Raj Iyer holds a Ph.D. from the University of Texas at Arlington along with multiple masters degrees, including a Master of Business Administration from the University of Michigan at Ann Arbor and a Master of Science in Electrical Engineering from The University of Texas at Arlington.

His father Manakkal K Ganesan, an engineer working as General Manager at Metallurgical and Engineering Consultants (MECON).

Dr.Raj Iyer is married to Brindha, a healthcare IT programme manager in the US government.
Justice Sudhanshu Dhulia appointed as Chief Justice of Gauhati High Court - 08 Jan 21
Highlights:
Justice Sudhanshu Dhulia appointed as Chief Justice of the Gauhati High Court informed the Ministry of Law and Justice.
The President of India, Ram Nath Kovind in the exercise of the power conferred by clause (1) of Article 217 of the Constitution of India, appointed Justice Sudhanshu Dhulia, Judge of the Uttarakhand High Court, as Chief Justice of the Gauhati High Court.
Justice Sudhanshu Dhulia, was enrolled as an Advocate on July 7, 1986, and practised in the Allahabad and Uttarakhand High Courts in Civil, Constitutional, Service, and Labour matters and has specialized in Service and Constitutional matters.
He was appointed as a permanent judge of the Uttarakhand High Court on November 1, 2008.
Hima Kohli appointed as 1st Woman Chief Justice of Telangana High Court - 08 Jan 21
Highlights:
Justice Hima Kohli was sworn in as the new chief justice of Telangana high court at a simple but colourful ceremony in Hyderabad.
State governor Tamilisai Soundararajan administered the oath of office to justice Kohli at Raj Bhavan.
Justice Kohli, who till recently served as a senior judge of the Delhi high court, was elevated as the chief justice of Telangana.
She replaces justice Raghavendra Singh Chauhan, who has been transferred to Uttarakhand high court, following the recommendation of the Supreme Court Collegium last month.
Justice Kohli is the first woman chief justice of the Telangana high court, after it was separated from the combined high court of Andhra Pradesh and Telangana on January 1, 2019.
Justice T B N Radhakrishnan was appointed as the first chief justice of the Telangana high court, but within a few months, he was transferred to Calcutta high court.
In his place, justice Chauhan was appointed as the acting chief justice.
In May 2019, the Supreme Court Collegium recommended appointment of Justice Chauhan as the permanent chief justice of Telangana high court and he assumed charge as such on June 23, 2019.
JK Maheshwari sworn in as Chief Justice of Sikkim High Court - 08 Jan 21
Highlights:
Justice Jitendra Kumar Maheshwari was sworn in as the new Chief Justice of Sikkim High Court.
Governor Ganga Prasad administered the oath of office to Justice Maheshwari during a function held in Raj Bhavan.
Chief Justice Arup Kumar Goswami of the Sikkim High Court has now been transferred for appointment as the Andhra Pradesh High Court's Chief Justice.
Justice Maheshwari was the Chief Justice of the Andhra Pradesh High Court.
Justice Maheshwari : A Fact File
Justice Jitendra Kumar Maheshwari was born on 29 June 1961 in Joura, Madhya Pradesh.
In January 2021 he assumed office as chief justice of Sikkim High Court.
Before that, he served as chief justice of Andhra Pradesh High Court and judge Madhya Pradesh High Court.
He was a practicing lawyer in Gwalior before he got elevated to the bench.
Elon Musk overtakes Amazon's Jeff Bezos to become the world's richest person : Bloomberg Report - 09 Jan 21
Highlights:
According to the Bloomberg Billionaires Index, Tesla CEO Elon Musk overtakes Amazon's Jeff Bezos to become the world's richest person.
Elon Musk had a net worth of more than $188.5 billion.
A 6% rise in Tesla (TSLA) shares lifted the value of its CEO's stock holdings and options by $10 billion, taking his net worth to about $188.5 billion.
A more modest rise of less than 2% lifted Bezos' Amazon (AMZN) shares by about $3 billion, putting his net worth at $187 billion.
Bill Gates is now a distant third at $132 billion, according to .
Tesla was Founded on 1 July 2003.
Tesla Headquarters situated at California, United States.
Elon Musk : A Fact File
Elon Reeve Musk was born on June 28, 1971 in Pretoria, South Africa.
He is a business magnate, industrial designer and engineer.
He is the founder, CEO, CTO and chief designer of SpaceX; early investor, CEO and product architect of Tesla, Inc.; founder of The Boring Company; co-founder of Neuralink; and co-founder and initial co-chairman of OpenAI.
In 2018, he was elected a Fellow of the Royal Society and ranked 25th on the Forbes list of The World's Most Powerful People and was ranked joint-first on the Forbes list of the Most Innovative Leaders of 2019.
A centi-billionaire, Musk became the richest person in the world in January 2021, surpassing Jeff Bezos.
Veteran Indian Fashion Designer Satya Paul passes away - 09 Jan 21
Highlights:
Veteran Fashion designer Satya Paul, best known for reinventing the Indian saree for contemporary women, has passed away at the age of 78.
Satya Paul launched the first saree boutique in India, L'Affaire, in 1980.
In 1986, he launched India's first designer label, under the brand 'Satya Paul', which has now become one of the premier brands in the country.
Satya Paul, best known as the designer who reinvented the saree for contemporary women, died at the Isha Yoga Centre.
Brief History:
Mr. Satya Paul, born on February 2, 1942, had suffered a stroke last month and was recovering at hospital.
Mr. Satya Paul's inquisitive nature led him to be a pioneer in the field of retailing, starting in the late 1960s and expanding to exports of the finest Indian handloom products to high-end retail stores in Europe and the U.S.
The Satya Paul brand became one of the premier brands in the country and he passed on his mantle to his son in 2000..
Abhishek Yadav appointed as AIFF's first Deputy General Secretary - 09 Jan 21
Highlights:
Former India striker Abhishek Yadav has been appointed as the first deputy general secretary of All India Football Federation (AIFF) after the sports body decided to create a new post in its hierarchy.
The 40-year-old former international, who has played with the likes of Bhaichung Bhutia, Sunil Chhetri, Mahesh Gawli and Climax Lawrence, has been serving as national team's director since January 2018.
Yadav has also served as the Chief Operating Officer (COO) of the 2017 U17 Indian World Cup team, collaborating closely with Luis Norton de Maros, the head coach.
Presently, All India Football Federation President is Praful Patel.
All India Football Federation Founded on 23 June 1937.
Headquarters of AIFF located in New Delhi.
Pravasi Bharatiya Divas observed on 9 January - 09 Jan 21
Highlights:
Pravasi Bharatiya Divas or NRI Day is celebrated every year on January 9 to mark the contribution of the overseas Indian community in the development of India.
The day is celebrated every year to mark the contribution of the overseas Indian community in the development of India.
The aim of celebrating the day is to provide a platform for NRI to express their perceptions about India and thereby involve them in Indian developmental activities.
The theme of 16th Pravasi Bharatiya Divas Convention 2021 is "Contributing to Aatmanirbhar Bharat".
The Pravasi Bharatiya Divas is celebrated on January 9, as Mahatma Gandhi returned from South Africa on the day in 1915.
In 2015, the day was declared biennial.
In 2018, the day was widely celebrated in Singapore. In 2019, the event was celebrated in Varanasi.
Bandhan Bank unveils account for army personnel - 09 Jan 21
highlights:
Private lender Bandhan Bank has signed an agreement with the Indian Army to provide banking services to the personnel of the force.
The bank got the mandate to maintain and a Bank Shaurya Salary Account of the Army personnel. Bandhan Bank Shaurya Salary Account will have a zero balance facility. The Shaurya Salary Account also offers protection for self and assets.
They will be offered other preferential services such as six per cent interest on balance over Rs one lakh, unlimited free ATM transactions across ATMs, waiver of issuance and annual charge on Shaurya Visa Platinum Debit Card and unlimited free NEFT/RTGS/IMPS/DD transactions.
This includes free personal accident insurance of Rs 30 lakh, air accident cover of Rs 1 crore and free educational benefit of up to Rs 1 lakh per year for four years to a dependent child in case of accidental death of the account holder.
Bandhan Bank MD & CEO: Chandra Shekhar Ghosh.
Bandhan Bank HQ: Kolkata, West Bengal.
Bandhan Bank Founded: 2001.
Central African Republic president Touadera wins reelection - 09 Jan 21
Highlights:
Faustin-Archange Touadera was re-elected as the president of the Central African Republic with more than 53% votes.
The 63-year-old president has been in power since 2016 but has struggled to seize control of vast parts of the nation from armed militias.
The election on December 27 and its aftermath were marked by violence, as rebel groups attempted to take hold of the city of Bangassou ahead of results being announced.
The Central African Republic has seen waves of violence since the ousting of Bozize in 2013, which have resulted in thousands being killed and more than a million being forced to flee their homes.
An investigation has been launched into Bozize and his accomplices for their alleged role in disruptions to the election process.
The Central African Republic, a producer of gold and diamonds, has a population of 4.7 million.
Central African Republic Capital located in Bangui.
Joe Biden names two Indian-Americans in US National Security Council - 10 Jan 21
Highlights:
US President-elect Joe Biden named Indian-American Sumona Guha as senior director for South Asia and Tarun Chhabra as senior director for Technology and National Security.
Guha was co-chair of the South Asia foreign policy working group on the Biden-Harris campaign and serves on the transition's State Department Agency Review Team.
During the Obama-Biden Administration, Chhabra served on the National Security Council staff as director for Strategic Planning and director for Human Rights and National Security Issues, and at the Pentagon as a speechwriter to the Secretary of Defence.
Sumona Guha:
Guha is a graduate of Johns Hopkins and Georgetown University.
Guha was co-chair of the South Asia foreign policy working group on the Biden-Harris campaign, and serves on the transition's State Department Agency Review Team.
Currently senior vice president at Albright Stonebridge Group, she previously served in the State Department as a foreign service officer and later, on the Secretary of State's policy planning staff where she focused on South Asia.
Tarun Chhabra:
Named as senior director for Technology and National Security, Chhabra is a senior fellow at the Centre for Security and Emerging Technology at Georgetown University.
He was previously a fellow with the Project on International Order and Strategy at the Brookings Institution and a Visiting Fellow at the University of Pennsylvania's Perry World House.
Born in Tennessee and raised in Louisiana, Chhabra is a first-generation American and a graduate of Stanford University, Oxford University, and Harvard Law School.
Former Gujarat Chief Minister Madhavsinh Solanki passes away - 10 Jan 21
Highlights:
Veteran Congress leader Madhavsinh Solanki, who served as the chief minister of Gujarat four times and also as a Union Minister, passed away in Gandhinagar at the age of 93.
The soft-spoken and mild mannered Solanki was a Congress stalwart in Gujarat.
The Congress party won its last Assembly polls in the State under his leadership in 1985.
In 1985, the Congress won 149 out of the 182 Assembly seats, which still remains a record in the State's politics.
Brief History:
Solanki also served as Union minister in the Rajiv Gandhi and P.V. Narsimha Rao governments at the Centre.
He was India's External Affairs Minister from June 1991 to March 1992.
However, he had to resign from the Union ministry in the wake of a controversy following his meeting with the then Foreign Minister of Switzerland in Davos over his alleged remarks on the Bofors case probe.
He had reportedly delivered a letter to his Swiss counterpart to scuttle the probe into alleged kickbacks in the Bofors deal.
Before that, in 1985 too, he had to resign from the chief minister-ship following anti-reservation riots in the State.
A staunch loyalist of the Nehru-Gandhi family, starting with late Indira Gandhi, Madhavsinh Solanki dominated Gujarat politics for decades and was regarded as the most powerful politician and mass leader in the State.
His 'KHAM' (Kshatriya, Harijan, Adivasi and Muslim) experiment proved to be a powerful social alliance in electoral politics, which won the Congress party landslide victories for two decades.
Bharatsinh Solanki also served as a Union minister in the United Progress Alliance government, as well as the Gujarat Congress president twice.
"World Hindi Day" observed globally on 10th January - 10 Jan 21
Highlights:
The World Hindi Day is celebrated annually on January 10 since 2006 to promote the language at the global stage.
Vishwa Hindi Divas commemorates the anniversary of the first World Hindi Conference held in Nagpur on January 10, 1975.
The conference was inaugurated by the then prime minister Indira Gandhi in Nagpur.
However, the celebration of first World Hindi Day was commenced on 10 January 2006 by former Prime Minister Dr Manmohan Singh.
It must be noted that the National Hindi Day is celebrated in India on September 14 every year.
On that day in 1949, the constituent assembly adopted Hindi, written in Devanagari script, as the official language of the Union.
India's real GDP to expand by 10.1% in F.Y-2022:ICRA - 10 Jan 21
Highlights:
Domestic rating agency ICRA Ratings expects the real gross domestic product (GDP) of India to grow by 10.1% in the financial year 2021-22 (FY2022).
The rating agency ICRA had earlier projected a contraction of 7.8% for the ongoing fiscal 2020-21.
The seemingly-sharp expansion will be led by the continued normalisation in economic activities as the rollout of Covid-19 vaccines gathers traction and the low base.
The agency expects the headline CPI inflation to decline to 4.6% in FY2022 from 6.4% in FY2021, while exceeding the mid-point of the Monetary Policy Committee's (MPC's) medium target of 4%, for the third consecutive year.
A favourable base would moderate the retail food inflation to an average of 4.7% in FY2022 from 8% in FY2021, despite the pressures from edible oils, and protein items such as pulses,.
With the CPI inflation expected to remain above the MPC's 4% target during FY2022, the agency expects an extended pause for the repo rate.
Headquarters of ICRA located at Gurgaon, Haryana.
Jay Shah named BCCI's Official Representative on ICC Board - 10 Jan 21
Highlights: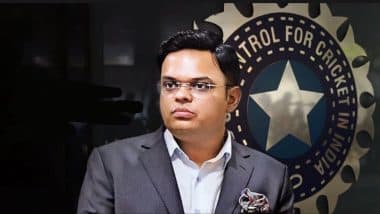 Mr. Jay Shah has been named as the official representative of Board of Control for Cricket in India (BCCI) for the International Cricket Council (ICC) Board meetings.
Presently, Shah is working as the Secretary of the Board of Control for Cricket in India (BCCI).
He will replace BCCI president Sourav Ganguly, who was currently representing India at the ICC Board, but he suffered a heart condition recently and had to be admitted to hospital where he underwent primary angioplasty.
Incumbent President of BCCI is Sourav Ganguly.
It is noted that BCCI was founded in December 1928.
It's headquarters located at Mumbai, Maharashtra.
RS Sharma to head empowered panel for Covid-19 vaccine - 11 Jan 21
Highlights:
The Union government has appointed RS Sharma, former Trai chief, as the chairperson of an empowered committee for the administration of Covid-19 vaccine.
A ten-member team has been constituted to be headed by Sharma.
This has come days ahead of the mega vaccination drive is to start in India.
He has also been included as a member of the National Expert Group on Vaccine Administration of Covid-19 that was formed in August 2020.
RS Sharma was the first person to officially initiate a discussion on vaccination delivery in the government in the summer of 2020 when Covid-19 cases peaked.
The top health ministry and UIDAI officials are part of the empowered committee.
The panel can invite eminent persons as and when required to ensure delivery of the vaccine through the Co-Win technology platform.
Heritage Conservation Committee cleared the Central Vista Project - 11 Jan 21
Highlights:
India's apex court, Supreme Court recently cleared the Central Vista Project.
It covers a three kilo metre stretch between the Rashtrapati Bhavan and India Gate.
Following this, the Heritage Conservation Committee has approved the construction of a new parliament.
Heritage Conservation Committee:
The Heritage Conservation Committee is set up under the chairmanship of Additional Secretary, Ministry of Urban Affairs under the provisions of Section 23 in Delhi Building Byelaws, 1983 to protect heritage buildings.
Only buildings in and around Delhi are governed by these laws.
Similar conservation committees are set up at state levels as well.
The local authority should consult the Heritage Conservation Committee before granting permission.
The heritage buildings are graded by the Heritage Conservation Committee for developmental activities.
The Heritage conservation Committee offers three grades.
Grade I: The buildings under Grade I includes buildings of historic importance.
No interventions are permitted either on the interior or exterior of the Heritage buildings unless it is essential in the interest of strengthening the life of the building.
Grade II: These buildings comprises of regional or local importance processing architectural merit or historical significance. Internal changes are allowed in these buildings.
Also, adaptive reuse shall be allowed.
Grade III: It comprises of buildings that evoke architectural or sociological interest.
Both internal changes and adaptive reuse of these buildings are allowed.
The regulations of Heritage Conservation Committee applies to heritage sites such as artifacts, buildings, areas and structures that are listed in Unified Building Bye Laws for Delhi, 2016.
There are 886 buildings notified in the list.
The list is prepared by the National Disaster Management Committee, Delhi Development Authority.
Henley Passport Index - India ranked 85th - 11 Jan 21
Highlights:
According to the Henley Passport Index , India stood 85th rank in 2020 and scored 58 in the Henley Passport Index.
The Henley Passport Index was launched by the International air Transport Association.
Around 227 different travel destinations are considered to launch the index.
The index is released based on the number of destinations the holders can access without visa.
India's neighbour nations Nepal at rank 104 and Pakistan at 107 continue to be the "Worst passports to hold" category.
Pakistan had a visa-free score of 32 countries and Nepal had a score of 38 countries.
The countries such as Afghanistan, Iraq and Syria were the countries with the worst passport to hold with a score of 26, 28 and 29.
The report said that Japanese citizens can travel to 191 countries and Japan was the top performer.
Singapore was in second position with a score of 190.
South Korea and Germany were at third position with a score of 189.
Countries such as UK, USA, New Zealand and Switzerland were at the seventh position.
They are considered as the most powerful passports in the world.
Their score was 185.
Australia was at eighth position with a score of 184.
Henley Passport Index, 2021:
Over the past sixteen years, the top positions of Henley Passport Index were taken by the European Union countries, USA and UK.
This year, the Asia Pacific countries have become the top performers.
What is Passport Index ?
The Passport Index is an online tool.
It provides insights about visa-free travel option.
The Passport Index includes World Openness score, Visa-free scores and Global mobility scores.
There are 58 destinations in the world that does not require prior visa.
Of these twenty are in Africa and eleven are in Asia.
NASA plans to test the most powerful rocket ever built - 11 Jan 21
Highlights:
American space institution , NASA is to launch the mot powerful rocket in the world on January 17, 2021. NASA has named it as the "Space Launch System".
Features :
The Space Launch System is to carry the first woman and the next man to the moon.
It is 98 metres tall.
On the other hand, Saturn V that carried Astronauts to the moon in 1960s was 110 metre tall.
It has capacity to carry more than twenty-seven tonnes.
The Space Launch System is to be hauled into the Lower Earth Orbit.
It has four RS-25 engines.
Functions:
The Space Launch System consists of a giant core.
It has two solid rocket boosters.
Apart from these, the core has two large storage tanks.
One tank stores liquid hydrogen and the other stores liquid oxygen.
When the liquid oxygen and hydrogen are fed into the engine chambers, the chemical reaction produces vast amount of energy and steam.
This steam exits engine nozzles at speeds of 16,000 km/hr to generate force that propels the rocket through the air.
The Solid Rocket Boosters provide extra power to escape gravity clutches.
These solid boosters provide 75% of the total thrust.
They will burn six tonnes of Solid Rocket Booster every second.
The SLS will generate 39.1 mega Newtons of thrust at launch.
This is 15% more than Saturn V.
This is the highest thrust level ever achieved.
In 1960, Soviet Union built N1 to reach moon.
It could produce 45.4 mega Newtons of thrust.
However, the N1 mission ended in failure.
The future version of SLS is called Block-2 cargo.
It is expected that Block-2 of SLS will reach the thrust levels of N1.
The vehicle called Starship being built by SpaceX is capable of producing 66.7 Mega Newtons of thrust.
When launched, this will the most powerful rocket in the world.
India to chair 3 UNSC Committees - 11 Jan 21
Highlights:
According to the Ambassador of India to the United Nations, India has been asked to chair three important committees of the Security Council – the Taliban sanctions committee, the counter-terrorism committee and the Libya sanctions committee.
Counter-Terrorism committee :
The Counter-Terrorism committee of the United Nations Security Council was established in the wake of 09/11 terrorist attack in the United States.
Earlier India had chaired the Counter-Terrorism Committee in 2011-12.
It monitors and implements counter terrorist activities.
Member states of Counter-Terrorism Committee:
There are fifteen member states of Counter Terrorism committee.
They are Belgium, Dominic Republic, China, Germany, France, Niger, Indonesia, Saint Vincent and the Grenadines, Russia, South Africa, UK, Vietnam and US.
Libya Sanctions Committee:
The Libya Sanctions Committee of the United Nations Security Council implements the sanctions regime in Libya.
It also monitors two-way arms embargo on Libya, travel ban, asset freeze.
It measured the illicit export of petroleum in the country.
The member states of the committee are required to prevent sale of arms supply and related material to Libya.
UN Sanctions on Libya:
The United Nations imposed an Arms Embargo on Libya since February 2011.
It is related to the supply of arms and military equipment to and from Libya.
The UN imposed sanctions in Libya in response to the violence and use of armed forces against civilians in Libya and systematic violations of human rights by the former Qadhafi Regime.
Taliban Sanctions Committee:
The Taliban Sanctions Committee works to promote stability, peace and security of Afghanistan.
It is also called the 1988 Sanctions Committee.
The Unite Nations Security Council can impose sanctions in response to threat to international peace and security.
National Youth Day observed on 12 January - 12 Jan 21
Highlights:
National Youth Day is celebrated in India every year on 12 January to commemorate the birth anniversary of Swami Vivekananda.
In 1984 the Government of India declared this day as National Youth Day and since 1985, the event is celebrated in India every year.
It was a decision of the Government of India taken in 1984 to celebrate the birthday of great Swami Vivekananda, i.e. 12 January, as National Youth Day every year.
The main aim behind this is to make sure that the students across the country can be encouraged to learn about the life, the ideas and philosophy of Swami Vivekananda and apply them in their lives.
In 2021, we are observing 158th birth anniversary of Swami Vivekanand (12 January 1863).
The theme for National Youth Day 2021 is 'Channelizing Youth Power for Nation Building'.
Swami Vivekananda founded the Ramakrishna Math and Mission on 1 May 1897 and Belur Math in 1898.
Pulitzer Prize-winning author & journalist Neil Sheehan passes away - 12 Jan 21
Highlights:
Pulitzer Prize-winning author & journalist Neil Sheehan passed away.
He covered the Vietnam War for United Press International and the Times from 1962 to 1966.
Neil Sheehan, a reporter and Pulitzer Prize-winning author , broke the story of the Pentagon Papers for The New York Times and chronicled the deception at the heart of the Vietnam War in his epic book about the war.
He won a Pulitzer Prize and a National Book Award in 1989 for "A Bright Shining Lie: John Paul Vann and America in Vietnam."
One Planet Summit being held - 12 Jan 21
Highlights:
The One Planet Summit was held on January 11, 2021.
The summit aims to advance the protection of nature.
The One Planet summit is an international event that focused on biodiversity to mobilize commitments to protect the ecosystems and make links to human health.
The One Planet Summit aims to promote worldwide ecological transformation.
The summit will measure environmental and climate protection combined with innovation and economy.
The COVID-19 has reminded the importance of nature for our daily lives and economies.
It is highly challenging to reverse trend set by the pandemic.
The One Planet Summit will help to transform the value chains, consumption habits and business models.
With the global economic powers like the United States withdrawing from Paris Agreement, it is important for international organizations act swiftly. The One Planet Summit will help the world in this direction.
The first One Planet Summit was organised two years since the historic Paris Agreement.
It then adopted twelve international commitments.
Commitments Lists:
Responding to the Extreme Events in Island states
Protecting land and water against climate change
Mobilizing researchers and young people to work for the climate
Public procurement and access for local government to green financing
Zero emission targets
Sectoral shifts towards a decarbonized economy
Zero-pollution transport
Work towards a carbon price compatible with the Paris Agreement
Anchoring climate issues at the centre of decisions of financial actors
International mobilization of development banks
Commitment by sovereign funds
Mobilizing institutional investors
National Park and Wildlife Sanctuaries Management Effectiveness Evaluation report - 12 Jan 21
Highlights:
The Union environment Minister shri Prakash Javadekar recently released Management Effectiveness Evaluation report of 146 National Parks and wildlife sanctuaries.
The report is first of its kind in the country.
Around 60% of leopard population, 70% of Asiatic lions and 70% of global tiger population are the main reasons for the thriving of the National parks and wild life sanctuaries in the country.
The top five national parks and wildlife sanctuaries in India are Jaldapara National Park of West Bengal, Raiganj wildlife sanctuary, Tirthan wildlife sanctuary, Sainj wildlife sanctuary of Himachal Pradesh and the Great Himalayan National Park.
The Turtle Wildlife Sanctuary of Uttar Pradesh, Jai Prakash Narayan Bird Sanctuary of Uttar Pradesh were ranked at the bottom most.
The other three bottom most wildlife sanctuaries were located in Rajasthan, Haryana and Assam.
There are 903 protected areas in the country.
These areas cover five percent of the total geographic area.
In the northern region, Great Himalayan and Tirthan Wildlife sanctuary scored the highest.
In the southern region, Someshwara wildlife sanctuary and Gulf of Mannar marine national park scored the highest.
In the eastern region, Jaldapara Wildlife sanctuary and Raiganj wildlife sanctuary were the highly performers.
In the western region, Kuno-Palpur wildlife sanctuary and Pachmarhi wildlife sanctuary were the highest performers.
In the north-eastern region, Khangchendzonga National Park and Nongkhyllem wildlife sanctuary of Meghalaya were the highest performers.
The minister also announced that from 2021, ten best national parks, top five zoos, top five coastal and marine parks are to be ranked in the country.
International Union for the Conservation of Nature (IUCN) and World Commission on Protected Areas (WCPA)

The report was generated based on thirty headline indicators developed under six elements of the Management Effectiveness Evaluation framework.
Oldest living Olympic champion Agnes Keleti turns 100 - 12 Jan 21
Highlights:
The oldest surviving Olympic champion, Agnes Keleti, celebrates her 100th birthday.
The Holocaust survivor celebrates her 100th birthday in her native Budapest, punctuating a life of achievement, adventure, tragedy and perseverance.
She is one of her country's most successful Olympians, having won 10 medals for Hungary in gymnastics, at the Olympic Games Helsinki 1952 and Melbourne 1956.
Keleti won the floor event in Finland before producing an astonishing display in Australia, winning four golds – in the uneven bars, balance beam, floor, and team event.
At 35, she became the oldest female gymnast to win an Olympic title.
Keleti was awarded the Israel Prize in 2017 - considered that country's highest cultural honor - and is the recipient of numerous other prestigious awards, including being named one of Hungary's "Athletes of the Nation" in 2004.
RBI cancels the licence of Vasantdada Nagari Sahakari Bank - 13 Jan 21
Highlights:
The Reserve Bank of India (RBI) has cancelled the licence of Maharashtra-based Vasantdada Nagari Sahakari Bank, with immediate effect.
Vasantdada Nagari Sahakari Bank Ltd will now not be allowed to conduct the business of 'banking', including acceptance of deposits and repayment of deposits, with effect from the close of business on January 11, 2021.
RBI has requested the Commissioner for Cooperation and Registrar of Cooperative Societies (RCS), Maharashtra to issue an order for winding up the bank and appoint a liquidator for the bank.
The Bank has failed to comply with the requirements of Section 11(1) read with Section 56 of BR Act and thus would be unable to pay its present depositors in full in its current financial position.
With the cancellation of licence and commencement of liquidation proceedings, the process of paying the depositors of Vasantdada Nagari Sahakari Bank Ltd., Osmanabad, Maharashtra as per the DICGC Act, 1961 will be set in motion.
Every depositor is entitled to repayment of his/her deposits up to Rs 5,00,000 from the DICGC.
More than 99% of the depositors of the bank will get full repayment of their deposits from DICGC.
Sadyr Japarov wins the presidential election in Kyrgyzstan - 13 Jan 21
Highlights: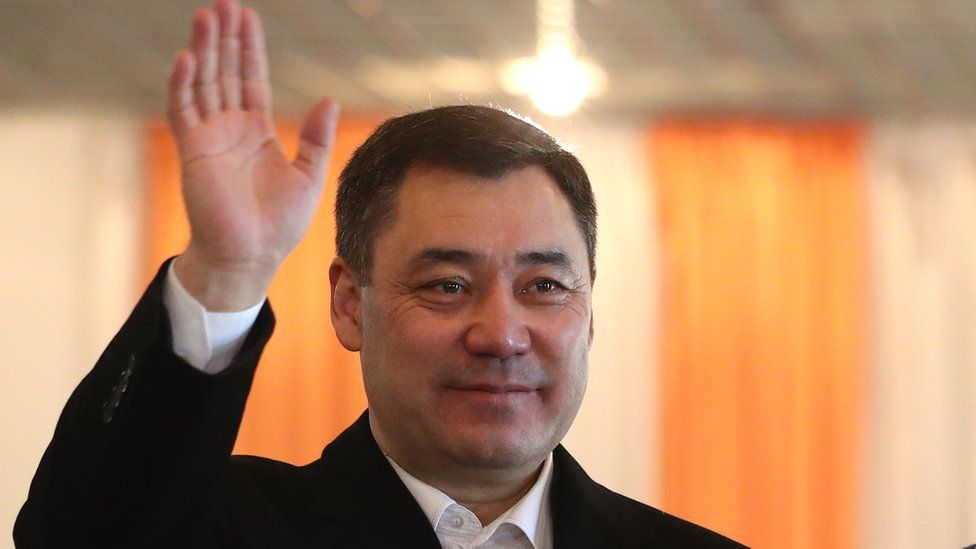 The frontrunner in Kyrgyzstan's presidential election, Sadyr Japarov, has won by a landslide.
According to the Central Election Commission, Mr Japarov had won 79% of votes cast.
Mr Japarov, who served time in jail for taking a rival hostage, will also have sweeping new presidential powers after voters by a similar margin opted to amend the constitution in a referendum.
Kyrgyzstan has been in crisis since parliamentary elections last October.
The results of those elections were disputed, leading to protests and the resignation of then-President Sooronbay Jeenbekov.
Mr Japarov, who spent four years in exile, was in prison until October last year for taking a rival politician hostage.
He was freed by his supporters, who had taken to the streets after a parliamentary election that was widely seen as rigged.
Mr Jeenbekov became the third president of the Central Asian state, which gained independence from the Soviet Union in 1991, to be ousted by a popular uprising since 2005.
Kyrgyzstan - Five Facts
Second smallest of five Central Asian states, bordered by Kazakhstan, Uzbekistan, Tajikistan and China
Was known as the Kirghiz Soviet Socialist Republic while part of the Soviet Union
Acquired its present name - officially the Kyrgyz Republic - after declaring independence in 1991
Previous uprisings swept President Askar Akayev from power in 2005, and in 2010 ejected President Kurmanbek Bakiyev
Has a reputation for holding semi-free and fair elections in comparison with its neighbours
Odisha Chief Minister inaugurates India's first 'Fire Park' in Bhubaneswar - 13 Jan 21
Highlights:
The Chief Minister of Odisha, Naveen Patnaik virtually inaugurated a first of its kind 'Fire Park', to educate and bring awareness on basic fire safety measures among the people, particularly the students.
The 'Fire Park' is located inside the premises of the Odisha Fire and Disaster Academy in Bhubaneswar.
The minister also launched an online portal, 'AgnishamaSeva' of Odisha Fire Service.
The fire park will facilitate demonstrations on use of first aid fire-fighting equipment, rescue and disaster operations, visit the exhibition hall, screening of films and distribution of leaflets on fire safety.
NCAVES India Forum Organized by Union Ministry - 13 Jan 21
Highlights:
NCAVES (Natural Capital Accounting & Valuation of the Ecosystem Services) India Forum for the year 2021 is organized by the Ministry of Statistics and Programme Implementation.
The NCAVES project is funded by the European Union (EU).
NCAVES is Jointly implemented by the subsequent agencies: United Nations Statistics Division (UNSD), United Nations Environment Programme -UNEP & Secretariat of the Convention on Biological Diversity - CBD.
In India, it's implemented by the subsequent agencies: the Ministry of Statistics and Planning and therefore the Ministry of Environment, Forests & global climate change (MoEF&CC) and therefore the National Remote Sensing Center (NRSC) in close cooperation.
India is one of five countries participating in this project.
Other participating countries are China, Brazil, South Africa, and Mexico.
Participation in the project will be helpful to compile Environment Accounts as per the UN-SEEA framework and also helps for publishing environmental accounts in its publication "EnviStats India" once a year from 2018.
Under the NCAVES project, the India-EVL tool was developed.
This is an inquiry tool that gives a snapshot of the worth of varied ecosystem services in several states of the country supported by approximately 80 studies conducted across the country.
G Kishan Reddy Committee Formed for Ladakh - 13 Jan 21
Highlights:
The Government decided to line up a committee to guard the language, culture and land of Ladakh and ensure citizen participation within the development of the Union Territory.
The committee is going to be chaired by the Minister of State for Home G Kishan Reddy.
It will include elected representatives from Ladakh, Ladakh Autonomous Hills Development Council, Central Government and Ladakh administration.
The decision to determine the committee was made after a gathering with a 10-member delegation in Ladakh.
The Ladakh delegation expressed its views on the necessity to guard Ladakh's unique cultural identity.
India's Trade Policy Review at WTO - 13 Jan 21
Highlights:
India's 7th national trading policy Review (TPR) began in January 2021 at the World Trade Organization in Geneva.
Trade Policy Review (TPR) : A Fact File
Trade Policy Review (TPR) may be a crucial mechanism under the WTO's monitoring function, which involves a comprehensive referee of the national trade policies of member countries.
The last TPR in India occurred in 2015.
India's Commerce Secretary stated that since the last TPR, the GOI has taken sort of measures to reform and transform the entire economic ecosystem to satisfy the socio-economic demands of all Indians.
The main policy changes include the introduction of the GST, the Insolvency and Bankruptcy code, labor reforms, and investor-friendly Foreign Direct Investment policies.
Various national programmes include "Made in India", "Digital India", "Startup India and Skill India".
India has improved within the planet Bank's Doing Business ranking from 142 to 63 in 2015 - 2019.
In 2019-20, India received the absolute best ever FDI inflow of USD 74.39 billion.
A comprehensive report issued by the earth Trade Organization (WTO) Secretariat on the occasion recorded all major trade and economic measures taken by India within the past five years.
It recognized India's strong process rate of seven .4% during the quantity under review, and gave positive comments on its reform efforts during this era.
The report acknowledged that strong process has led to improvements in socio-economic indicators, like India's per capita income and anticipation.
Union Education Minister inaugurates Virtual International Akhand Conference 'EDUCON-2020' - 14 Jan 21
Highlights:
Union Education Minister Shri Ramesh Pokhriyal 'Nishank' inaugurated the two-day Virtual International Akhand Conference 'EDUCON 2020' through video conferencing.
This two-day International Conference is being organized by Central University of Punjab, Bathinda (CUPB) in collaboration with the Global Educational Research Association (GERA) under the patronage of Prof. (Dr.) Raghavendra P. Tiwari, Vice Chancellor, CUPB & Padma Shri Dr. Mahendra Sodha (Patron, GERA).
Theme of EDUCON-2020 - "Envisioning Education for Transforming Youth to Restore Global Peace".
This international conference will help the prospective teachers to become familiar with different technologies and their functioning to bring transformational change in the field of education.
The National Education Policy, 2020, is revolutionary in all aspect, as it focuses on multiple aspects of promoting mother language at primary level education, imparting vocational skills training for students at the secondary level & other innovative reforms.
In this International Conference, scholars from United Kingdom, Canada, Thailand, USA, Australia, Bhutan and India have been participated.
Urban Local Bodies Reforms In India - 14 Jan 21
Highlights:
Telangana becomes the 3rd State to finish the Urban Local Bodies reforms.
Telangana has become the 3rd State in India to successfully implement the "Urban Local Bodies (ULB)" reform prescribed by the Finance Ministry and Department of Expenditure.
Therefore, the State is eligible to mobilize additional financial resources of Rs 25.08 crore through Open Market Borrowings.
Telangana has now joined two other states, Andhra Pradesh and Madhya Pradesh, which have completed this reform.
The purpose of the reform of urban local institutions and the reform of urban public utilities is to strengthen the urban public finance of each state so that it can provide better public health and health services.
Ultralight enterprises that have undergone economic revival will also be able to build good citizenship infrastructure.
India Chairs Three Key Subsidiary Bodies of the UNSC - 14 Jan 21
Highlights:
India will host the three-key subsidiary bodies of the UNSC (United Nations Security Council).
The groups are the Counter-Terrorism Committee, Taliban Sanctions Committee and Libya Sanctions Committee.
The Chairman of the Counter-Terrorism Committee evoked a special response in India.
Not only has India been at the forefront of combating terrorism, especially cross-border terrorism, but it's also one among India's biggest victims. Considering India's strong interest and commitment to peace, security, development and progress in Afghanistan.
The Taliban Sanctions Committee has always a top priority for India.
When the international community pays attention to Libya and therefore the social process, India will assume the chairmanship of the Libya sanctions committee at a critical juncture.
IRDAI sets up panel to examine availability of health insurance products - 14 Jan 21
Highlights:
The apex body for regulator and promoter of insurance sector in India. Insurance regulator Insurance Regulatory and Development Authority (IRDAI) has set up a panel of experts called 'Health Insurance Advisory Committee' .
The main purpose is to examine the availability of health insurance products in the country, considering the need of the Indian society and recommend suitable products and processes.
The expert committee will be headed by IRDAI Chairperson, Subhash Chandra Khuntia and will have a Member (Non-Life) as the vice-chairperson.
The committee, which has a term of one year.
IRDAI was established in 1999.
IRDAI Headquarters located at Hyderabad, Telangana.
India's GDP to contract 6.7% in F.Y - 2021: Nomura - 14 Jan 21
Highlights:
The Japanese brokerage Nomura has revised upward, the GDP forecast for India in 2020-21 and now expects it to contract to 6.7 %.
Nomura has further projected the GDP of India to rise to 13.5% in FY22 (2021-22).
Nomura cuts GDP prediction for India to 4.9% for FY20.
Nomura: A Fact File
Nomura Holdings, Inc. is a Japanese financial holding company and a principal member of the Nomura Group.
Headquarters: Tokyo, Japan
Founder: Tokushichi Nomura II
Founded: 25 December 1925, Osaka, Osaka, Japan
Nomura President and Group CEO: Kentaro Okuda.
RBI to form six-member working group to regulate digital lending frauds - 14 Jan 21
Highlights:
India's apex financial institution, Reserve Bank of India (RBI) has set up a working group to study digital lending activities of the regulated and unregulated players, due to the growing instances of frauds in digital lending space.
The group will suggest steps to regulate digital lending including online lending platform and mobile lending.
The group will evaluate digital lending activities and assess the penetration and standards of outsourced digital lending activities in RBI regulated entities.
Six-member Panel Members:
Jayant Kumar Dash, Executive Director, RBI (Chairman)
Ajay Kumar Choudhary, Chief General Manager-in-Charge, Department of Supervision (Member)
P Vasudevan, Chief General Manager, Department of Payment and Settlement Systems, RBI (Member)
Manoranjan Mishra, Chief General Manager, Department of Regulation (Member Secretary)
Vikram Mehta, Co-founder, Monexo Fintech (External Member)
Rahul Sasi, Cyber Security Expert & Founder of CloudSEK (External Member)
Kayakalp Award awarded to AIIMS Bhubaneswar for 3rd time - 15 Jan 21
Highlights:
The All India Institutes of Medical Sciences (AIIMS) in Bhubaneswar has proved its mettle once again for promoting cleanliness, hygiene and creating sustainable practices in public health facilities by winning the Kayakalp Award Scheme.
AIIMS Bhubaneswar will get an award of Rs 2 crore for the performance.
The institute has been adjudged as the best central government hospital under B category for cleanliness for a third consecutive year.
It had earlier received the award in 2018 as well as in 2019 for becoming second cleanest hospital in the country among category B hospitals (less than 1000 beds) and received Rs one crore as prize money.
Armed Forces Veterans Day observed 14 January - 15 Jan 21
Highlights:
Indian Armed Forces Veterans Day is being observed on 14 January.
This day is celebrated every year to honour acknowledge and honour the selfless devotion and sacrifice of our veterans in the service of the nation.
This year is being celebrated as Swarnim Vijay Varsh.
It marks 50th Anniversary of 1971 Indo-Pak War.
The day was initially called Armistice Day.
The year 2021 marks the 5th Armed Forces Veterans Day.
The day is observed as a mark of respect and recognition of the services rendered by Field Marshal KM Cariappa OBE, the first Indian Commander-in-Chief of the Indian Armed Forces who retired on 14 January 1953.
Kerala becomes 8th State to complete ease of doing business reforms - 15 Jan 21
Highlights:
| | | |
| --- | --- | --- |
| Sl.No. | State | Amount (Rs in crore) |
| 1. | Andhra Pradesh | 2,525 |
| 2. | Karnataka | 4,509 |
| 3. | Kerala | 2,261 |
| 4. | Madhya Pradesh | 2,373 |
| 5. | Odisha | 1,429 |
| 6. | Rajasthan | 2,731 |
| 7. | Tamil Nadu | 4,813 |
| 8. | Telangana | 2,508 |



What is Ease of Doing Business ?
The ease of doing business is an important indicator of the investment friendly business climate in the country. Improvements in the ease of doing business will enable faster future growth of the state economy. Therefore, the government of India had in May 2020, decided to link grant of additional borrowing permissions to States who undertake the reforms to facilitate ease of doing business.
The reforms stipulated in this category are:
i) Completion of first assessment of 'District Level Business Reform Action Plan'
ii) Elimination of the requirements of renewal of registration certificates/approvals/licences obtained by businesses under various Acts.
iii) Implementation of computerized central random inspection system under the Acts wherein allocation of inspectors is done centrally, the same inspector is not assigned to the same unit in subsequent years, prior inspection notice is provided to the business owner, and inspection report is uploaded within 48 hours of inspection.
In view of the resource requirement to meet the challenges posed by the COVID-19 pandemic, the Government of India had on 17th May, 2020 enhanced the borrowing limit of the States by 2 % of their GSDP.
Half of this special dispensation was linked to undertaking citizen centric reforms by the States.
The four citizen centric areas for reforms identified were (a) Implementation of One Nation One Ration Card System, (b) Ease of doing business reform, (c) Urban Local body/ utility reforms and (d) Power Sector reforms.
So far 10 States have implemented the One Nation One Ration Card System, 8 States have done ease of doing business reforms, and 4 States have done local body reforms. Total additional borrowing permission issued so far to the States who have done the refoms stands at Rs.­­­56,526 crore.
Tesla sets up India subsidiary in Bengaluru - 15 Jan 21
Highlights:
Elon Musk-owned electric vehicle (EV) company Tesla has registered a fully-owned subsidiary in Bengaluru, Karnataka.
Tesla, the world's most valued carmaker has incorporated a fully owned subsidiary ahead as a first step to set up an R&D unit and a manufacturing plant for its electric vehicles in the country.
Tesla's global senior director David Jon Feinstein, chief accounting officer Vaibhav Taneja and Bengaluru-based entrepreneur Venkatrangam Sreeram are on the board of the India unit, Tesla India Motors and Energy Pvt Ltd.
The office, situated on Lavelle Road in Bengaluru, is registered with a total paid-up capital of Rs 1,00,000 and authorised share capital of Rs 15 lakh.
Tesla: A fact File
Tesla, Inc. is an American electric vehicle and clean energy company based in Palo Alto, California.
Tesla's current products include electric cars, battery energy storage from home to grid scale, solar panels and solar roof tiles, as well as other related products and services.
CEO: Elon Musk
Founded: 1 July 2003, San Carlos, California, United States
Headquarters: Palo Alto, California, United States
Owner: Elon Musk (20.8%)
Founders: Elon Musk, JB Straubel, Martin Eberhard, Marc Tarpenning, Ian Wright
GDP growth of India at 9.4% in FY-2021:Fitch Ratings - 15 Jan 21
Highlights:
According to the US based credit rating agency Fitch Ratings expect the gross domestic product (GDP) of India to contract by 9.4 % in F.Y-2021 (April 2020 to March 2021).
Fitch further projects the GDP to expand by 11 % in FY22 (April 2021 to March 2022).
Fitch Ratings:
Fitch Ratings Inc. is an American credit rating agency and is one of the "Big Three credit rating agencies", the other two being Moody's and Standard & Poor's.
It is one of the three nationally recognized statistical rating organizations designated by the U.S. Securities and Exchange Commission in 1975.
Headquarters: New York, New York, United States
CEO: Paul Taylor
Founder: John Knowles Fitch
Founded: 1914, New York, New York, United States
Indian Army Day observes on 15 January - 16 Jan 21
Highlights:
The Army Day in India is celebrated on 15 January every year, to salute the valiant soldiers who sacrificed their lives to protect the country and its citizens.
This year marks the 73rd Indian Army Day.
The Army Day is celebrated at all Army Command headquarters to honour our country's soldiers who set the greatest example of selfless service and brotherhood, and above all, love for the country.
The day is marked to commemorate the day when General (later Field Marshal) KM Carriappa took over the command of Army from General Sir FRR Bucher, the last British Commander-in-Chief in 1949 and became the first Commander-in-Chief of Indian Army post Independence.
Army Day 2021: Field Marshal KM Cariappa
Fondly called 'Kipper', by his colleagues, Field Marshal KM Cariappa received military training during World War I (1914-18)
In 1919, Field Marshal KM Cariappa was in the first group of Indians to be selected; he was sent to Indore for training. Later he was commissioned into the Carnatic Infantry
After an outstanding career, Field Marshall KM Cariappa became the first Commander-in-Chief of the Indian Army on 15th January, 1949
Field Marshall KM Cariappa was conferred the 'Order of the Chief Commander of the Legion of Merit' - the first ever award of its kind given to an Indian General, by President Harry Truman
Field Marshal KM Cariappa exhibited the highest standards of discipline and compassion, inspiring people across generations
In 1983, he was given the title of Field Marshal (five stars).
The only other person who has been conferred the title so far is Field Marshall Sam Manekshaw in 1973
After retiring from the Indian Army, Field Marshall KM Cariappa served as High Commissioner to Australia and New Zealand till 1956
DRDO develops India's first Indigenously-Developed 9mm Machine Pistol - 16 Jan 21
Highlights:
India's first indigenous 9mm Machine Pistol has been jointly developed by DRDO and Indian Army.
Infantry School, Mhow and DRDO's Armament Research & Development Establishment (ARDE), Pune have designed and developed this weapon using their respective expertise in the complementary areas.
The weapon has been developed in a record time of four months.
The weapon is aptly named "Asmi" meaning "Pride", "Self-Respect" & "Hard Work".
The Machine Pistol fires the in-service 9mm ammunition and sports an upper receiver made from aircraft-grade Aluminium and lower receiver from carbon fibre.
The 3D Printing process has been used in designing and prototyping of various parts including trigger components made by metal 3D printing.
The weapon has huge potential in Armed forces as a personal weapon for heavy weapon detachments, commanders, tank and aircraft crews, drivers/dispatch riders, radio/radar operators, Closed Quarter Battle, counter-insurgency and counter-terrorism operations etc.
It is noted that DRDO was established in 1958 and its headquarters located at New Delhi.
Union Govt.launches Pradhan Mantri Kaushal Vikas Yojana 3.0 - 16 Jan 21
Highlights:
The Government of India launched the third phase of Pradhan Mantri Kaushal Vikas Yojana on 15 January 2021.
The scheme has been rolled out for the current financial year, ending March 2021, and will be implemented by the Ministry of Skill Development and Entrepreneurship.
Under the Pradhan Mantri Kaushal Vikas Yojana-3.0, skills training would be provided in 600 districts across all states, (except four states including Himachal Pradesh, Chhattisgarh and West Bengal) to 8 lakh candidates over next three months.
The total outlay is Rs 948.90 crore with a focus on Covid-related skills.
The training will be imparted through 729 Pradhan Mantri Kaushal Kendras (PMKKs), empanelled non-PMKK training centres and more than 200 industrial training institutes (ITIs).
Further, a five-year PMKVY will be launched in 2021-22 with an enhanced target of skilling 1.5 crore youth.
It is noted that presently, Minister of Skill Development and Entrepreneurship is Mahendra Nath Pandey.
Indian-American Garima Verma named digital director in Office of the First Lady - 16 Jan 21
Highlights:
US First Lady, Jill Biden has named Indian-American Garima Verma as her digital director and Michael LaRosa press secretary, the Biden transition team has announced.
She served as audience development and content strategist on the Biden-Harris campaign.
Garima Verma : Fact File
Verma was born in India, grew up in Ohio and the Central Valley of California.
She served as an audience development and content strategist on the Biden-Harris campaign, the transition team.
Before joining the campaign, Verma was a volunteer with the content team, designing graphics for distribution to Biden-Harris volunteers across the country, .
She previously worked in the entertainment space, marketing films at Paramount Pictures and television shows at The Walt Disney Company's ABC Network, and media agency Horizon Media.
Verma has also served as an independent consultant in marketing, design and digital for a number of small business and non-profit clients,.
UN rights body elects Fiji politician in first ever presidential vote - 16 Jan 21
Highlights: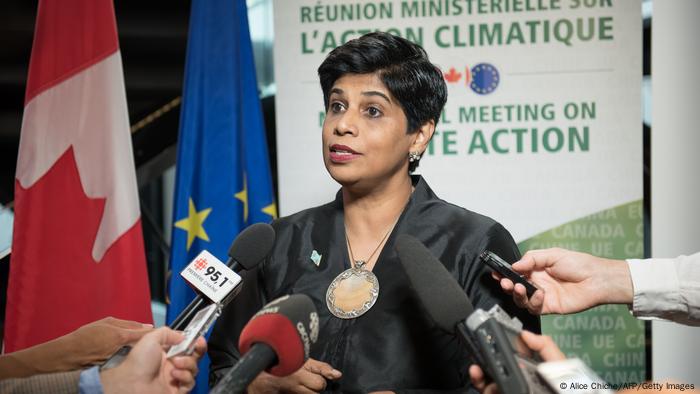 The United Nations Human Rights Council (UNHCR) elected Fiji's ambassador as its 2021 president in an unprecedented secret ballot after a diplomatic standoff blocked the usual consensus decision.
The island nation's ambassador in Geneva, Nazhat Shameem Khan, beat off competition from Bahrain and Uzbekistan to lead the only intergovernmental global body to promote and protect human rights worldwide.
Khan, who served as the council's vice president in 2020 and is considered a rights champion, won with 29 out of 47 votes.
She ran against two other candidates from the UN's Asia-Pacific regional group of countries: Bahrain's ambassador Yusuf Abdulkarim Bucheeri and his counterpart from Uzbekistan, Ulugbek Lapasov, who received 14 and four votes respectively.
Bahrain's ambassador and his Uzbek counterpart received 14 and four votes, respectively. tandoff left UNHCR rudderless
The UNHCR had begun meetings leaderless for the first time in its 15-year history, due to the impasse over who should lead the body.
Fiji's win was hailed by rights groups that had voiced concerns over the records of the two other countries.The council's presidency rotates each year among the regions and the candidate is typically agreed upon by a consensus within each regional group.
The 47-member council does not make legally binding decisions, but it can authorize probes into alleged rights violations by mandating international fact-finding missions.
UN Human Rights Council Founded on 15 March 2006.
UN Human Rights Council Headquarters located at Geneva, Switzerland.
Defence Minister unveils India's first indigenously developed driverless metro car - 16 Jan 21
Highlights:
Union Defence Minister, Rajnath Singh has unveiled India's first 'Driverless Metro Car' on 15 January 2021 during a function held at BEML's Bangalore Complex.
The indigenously designed & developed state-of-the-art Driverless Metro trains are being manufactured at BEML Bangaluru manufacturing facility, for Mumbai Metropolitan Region Development Authority (MMRDA).
BEML recently opened its Depot office at Charkop Metro Depot, MMRDA, Mumbai for commissioning, testing and round-the-clock services for Driverless Metro cars.
BEML bagged a total order of 576 cars for Mumbai Metropolitan Region Development Authority (MMRDA)'s MRS1 project and the supply is scheduled progressively up to January 2024.
BEML: A Fact File
BEML Limited, previously Bharat Earth Movers Limited, is an Indian Public Sector Undertaking, with headquarters in Bengaluru, Karnataka, India.
It manufactures a variety of heavy equipment, such as that used for earth moving, transport and mining.
Headquarters: Bengaluru
Founded: May 1964, Bengaluru
PM Modi launches Rs 1,000-crore 'Startup India Seed Fund' - 17 Jan 21
Highlights:
Prime Minister Narendra Modi has launched Rs 1,000-crore 'Startup India Seed Fund' on 16 January 2021, while addressing the 'Prarambh: Startup India International Summit' 2021.
The summit marked the fifth anniversary of the Startup India initiative launched by Modi on this day in 2016.
This initiative will help in setting up new startups and promote their growth.
The Startup India Seed Fund would support startups in need of initial capital to start and grow their business and help budding entrepreneurs pursue innovative ideas.
The government has been implementing the Fund of Fund Scheme to help startups raise equity capital.
Going forward, the government will also help startups in raising debt capital.
India is home to the world's third largest startup ecosystem which has helped several budding entrepreneurs to come up with innovative technologies and become big corporations.
Startups in India are not limited to big cities and about 40 % of such budding entrepreneurs are coming from tier-II and -III cities.
In 2014 there were only four startups in the unicorn club, but today there are more than 30 while 11 startups entered the unicorn club in 2020 itself .
India is the world's third largest startup ecosystem.
There are over 41,000 startups in the country.
Petroleum Ministry launches 'SAKSHAM' campaign - 17 Jan 21
Highlights:
The Ministry of Petroleum and Natural Gas has launched a month-long mass awareness campaign titled 'SAKSHAM' to spread awareness about green and clean energy.
The campaign has been organised by the Petroleum Conservation Research Association (PCRA), to motivate consumers to switch to cleaner fuels and bring in behavioural change to use fossil fuel intelligently.
The campaign will spread awareness about seven key drivers that Prime Minister Narendra Modi had recently mentioned.
SAKSHAM stands for Sanrakshan Kshamata Mahotsav.
The pan-India campaign would include various activities such as cyclotron, farmer workshops, seminars, painting competition, CNG vehicle driving contest, etc to spread awareness among masses about the advantages of using clean fuels.
They include moving towards a gas-based economy, cleaner use of fossil fuels, greater reliance on domestic sources to drive biofuels and increased use of electric vehicles.
Biswajit Chatterjee conferred 'Indian Personality of the Year' award at IFFI - 17 Jan 21
Highlights:
Legendary actor Biswajit Chatterjee, who had essayed memorable roles in Hindi and Bengali films, was conferred with the 'Indian Personality of the Year Award' at the 51st edition of International Film Festival of India (IFFI) held in Goa.
Union Minister for Information and Broadcasting Prakash Javadekar announced the recipient of the 'Indian Personality of the Year' award.
The 84-year-old actor is known for featuring in films like "Bees Saal Baad", "Night In London" and "April Fool".
Chatterjee started his career in the late 1950s and went on to work in films like "Biwi Aur Makan", "Sagaai", "Kohra" among others.
In 1975, he directed and produced "Kahte Hain Mujhko Raja", featuring himself along with Dharmendra, Hema Malini and Rekha.
Legendary classical musician Ustad Ghulam Mustafa Khan passes away - 17 Jan 21
Highlights:
Legendary Indian classical musician and Padma Shri awardee, Ustad Ghulam Mustafa Khan died at the age of 90 at his residence in Mumbai.
Belonging to the Rampur-Sahaswan Gharana , born in Badayun, Uttar Pradesh, he came from a family of musicians.
He was awarded the Padma Shri in 1991, the Padma Bhusan in 2006, and the Padma Vibhushan in 2018.
In 2003, he was also awarded the Sangeet Natak Akademi Award, which is the highest recognition given to practising Indian artists by the Sangeet Natak Akademi.
Govt procures paddy worth Rs 1.06 lakh crore so far this kharif season - 17 Jan 21
Highlights:
The central government has procured 25% more paddy so far in this kharif marketing season
The government has procured 25 % more paddy so far in this kharif marketing season at 564.17 lakh tonnes for Rs 1,06,516 crore amid farmers' protest against three new farm laws. Kharif marketing season runs from October.
In the ongoing Kharif Marketing Season (KMS) 2020-21, government continues to procure Kharif 2020-21 crops at MSP from farmers as per existing MSP schemes.
The Food Corporation of India (FCI) has procured 564.17 lakh tonnes of paddy till January 16, an increase of 25.25 % from 450.42 lakh tonnes in the corresponding period of the previous year.
About 79.24 lakh farmers have already been benefitted from the ongoing KMS procurement operations with MSP value of Rs 1,06,516.31 crore.
Out of the total purchase of 564.17 lakh tonnes, Punjab has contributed 202.77 lakh tonnes.
Thousands of farmers, mainly from Punjab, Haryana and Western Uttar Pradesh, are protesting at various Delhi borders, seeking repeal of three farm laws and a legal guarantee of the minimum support price (MSP).
The government is maintaining that the MSP procurement system will continue.
Manish Kumar is India's first COVID-19 Vaccine recipient - 18 Jan 21
Highlights:
Manish Kumar, a sanitation worker in Delhi, became the first person to receive the COVID-19 vaccine in India after PM Modi flagged off the nationwide vaccination drive on 16 January 2021.
Manish Kumar was given the injection at AIIMS in Delhi while Union Health Minister Dr Harsh Vardhan was also present.
PM Modi launched the nationwide vaccine drive via videoconferencing and congratulated the people of India on getting two Made in India vaccines.
India's vaccination programme is based on a very important principle that those who are in need of the vaccine will get vaccinated first.
Our doctors, nurses, medical & paramedical staff, sanitation workers in hospitals - be it private or hospital are entitled to get vaccinated i.e. will be done on priority.
'The Commonwealth of Cricket' latest book by Ramchandra Guha , launched - 18 Jan 21
Highlights:
Ramchandra Guha's latest book 'The Commonwealth of Cricket' would be launching virtually in the Tata Literature Live (The Mumbai Lit fest) this month.
His latest book juxtaposes his life with his abiding love for the game & this conversation could not come at a better time with India and Australia in the midst of an enthralling test series.
In his upcoming book, 'The commonwealth of cricket: The most subtle and sophisticated game known to mankind'.
Mr. Guha has penned down his personal account of being intimately involved with the game starting from the time he was a child growing up in Dehradun to his days in college, from his encounters with the best Indian and foreign cricket players to becoming part of the BCCI.
Kerala Governor launches 'One School One IAS' scheme - 18 Jan 21
Highlights:
Kerala Governor Arif Mohammad Khan has inaugurated the 'One School One IAS' scheme which has been rolled out under the Vedhik Erudite Foundations Scholarship Programme.
According to a notification released an institution considered by top academics and retired IAS and IPS officers in the state is conducting the programme which seeks to refute the general notion that the civil service is for the elite class only.
The programme will be providing free training to the students who are economically backward but are academically brilliant aspirants of civil service and other competitive exams.
The scheme is supported by sponsors, which expects an enrollment of 10,000 boys and girls across the state.
The beneficiaries of the programme will be selected by a panel which will be headed by the heads of the respective educational institutions.
YES Bank launches wellness themed credit card - 18 Jan 21
Highlights:
Yes Bank has announced its partnership with Aditya Birla Wellness Private Limited to launch the 'YES BANK Wellness' and 'YES BANK Wellness Plus' Credit Cards - aimed at the holistic health, self-care and wellness of consumers.
This is an innovative step to encourage and promote self-care, mental and physical well-being.
Consumers can now enjoy the bouquet of complementary health benefits by simply registering on the Aditya Birla Multiply App.
Benefits include reward points, diet plans, consultations etc
The mobile app allows consumers to avail complimentary benefits such as annual health check-up, round the clock doctor or counsellor helpline, in-studio or home-based workout sessions, personalized diet plans, among others, right at their fingertips.
Yes Bank : A Fact File
Yes Bank Limited is an Indian private sector bank, founded by Rana Kapoor and Ashok Kapur in 2004.
It offers wide range of banking and financial products for corporate and retail customers through retail banking and asset management services.
The headquarters of YES bank located in Mumbai, Maharashtra.
Got. of India decides to celebrate January 23 as Parakram Diwas - 18 Jan 21
Highlights:
According to the Ministry of Culture, the birth anniversary of Netaji Subhash Chandra Bose, on January 23, as 'Parakram Diwas' every year,
The day is celebrated to honour and remember Netaji's indomitable spirit and selfless service to the nation.
Earlier this month, the Ministry of Culture held a high-level committee, headed by Prime Minister Narendra Modi, to commemorate the 125th birth anniversary of Netaji Subhas Chandra Bose in a befitting manner.
Prime Minister Narendra Modi is expected to visit West Bengal on January 23 to attend Netaji Subhas Chandra Bose's birth anniversary celebrations at the Victorial Memorial in Kolkata.
The PM is also likely to visit National Library located in Belvedere Estate, Alipore.
Harsh Vardhan chairs 148th session of WHO Executive Board - 19 Jan 21
Highlights:
Dr Harsh Vardhan, Union Minister for Health and Family Welfare digitally chaired the 148th session of WHO Executive Board, through Video Conference.
The 148th session of the Executive Board has been organised from 18-26 January 2021.
The meeting provides a platform to bring together all member states to set the directions and agenda and continue striving for the objective of Health as a state of complete physical, mental and social well-being and not merely the absence of disease or infirmity.
Also, the WHO has declared the Year 2021 as the Year of Global Solidarity and Survival.
WHO: A Fact File
The World Health Organization is a specialized agency of the United Nations responsible for international public health.
The WHO Constitution, which establishes the agency's governing structure and principles,states its main objective as "the attainment by all peoples of the highest possible level of health.
It was established on 7th April 1948.
Headquarters of WHO is located in Geneva, Switzerland.
Currently, the Director-general of WHO is Tedros Adhanom.
India's first bird festival to be organize at Mahananda Wildlife Sanctuary - 19 Jan 21
Highlights:
India's first bird festival to be organize at Mahananda Wildlife Sanctuary in West Bengal.
It is to be organised by Darjeeling Wildlife Division.
The Mahananda Wildlife Sanctuary has been identified as an Important Bird and Biodiversity Area.
An Important Bird and Biodiversity Area is identified using internationally agreed set of criteria that are globally important for conservation of bird population.
The Important Bird Area concept was developed by Birdlife International.
Currently there are 12,000 Important Bird Area spread all over the world.
The thresholds of the Important Bird Areas are set by the respective national governing organisations.
criteria
:
A1: Globally threatened species
The site should hold population of bird species listed as Critically Endangered, vulnerable or endangered under IUCN red list.

A2: Restricted range species
The site should be an Endemic bird Area. The Endemic Bird Area is identified by the Birdlife International as those habitats that contains restricted bird species that are endemic to them. Around 218 Endemic Bird Areas have been identified by the Birdlife International. Endemic means the species is native to a single geographic location and not found elsewhere.

A3: Biome-restricted range species
The site should hold restricted biome species. The site should form a set of selected adequate representation of all species in that biome. That is, the species living in the site should be endemic and should be found only in that particular biome (not anywhere else in the world).

A4: Congregations
This applies to waterbirds, seabirds and wetland birds. This has been created based on Ramsar Convention.
Mahananda Wildlife Sanctuary is located in the foothills of Himalayas between Teesta and Mahananda rivers.
It was provided the status of sanctuary mainly to protect Indian bison and Royal Bengal Tiger.
Yoweri Museveni wins the sixth term as Uganda's President - 19 Jan 21
Highlights:
Uganda's incumbent President Yoweri Museveni has been declared as the winner of the country's presidential election for 2021.
Museveni secured 58.64 % of the total votes cast, to win the sixth term as the President.
The 76-year-old leader is serving as the President of the Republic of Uganda since 1986 and is one of Africa's longest-serving presidents.
But his main rival Bobi Wine denounced the results as fraudulent and urged citizens to reject them.
The Electoral Commission said final counts showed Museveni won 5.85 million votes, or 58.6%, while Wine had 3.48 million votes (34.8%).
The United States and an African election monitoring group complained of election irregularities.
Uganda's Capital located in Kampala.
Former Union Minister and Industrialist Kamal Morarka passes away - 19 Jan 21
Highlights:
Former Union minister and noted industrialist Kamal Morarka has passed away.
He served as the Minister of State in Prime Minister's Office under Prime Minister Chandra Shekhar from 1990 to 1991.
The 74-year-old leader, a businessman who was also a former BCCI vice president.
He was incumbent president of Samajwadi Janata Party (Chandra Shekhar).
He was elected to Rajya Sabha in 1988.
PM Modi appointed chairman of Somnath Temple Trust - 19 Jan 21
Highlights:
Prime Minister Narendra Modi was appointed the new chairman of the trust which manages the world-famous Somnath Temple at Prabhas Patan town in Gujarat's Gir-Somnath district, becoming the second PM to hold the post.
After former PM Morarji Desai, Narendra Modi is the second Prime Minister who has been appointed the chairman of the temple trust.
As per trust records, PM Modi has become the eighth chairman of the trust.
As per the records, Desai had served as the chairman between 1967 and 1995
The post of the Somnath Trust's chairman fell vacant after the death of the incumbent, former Gujarat Chief Minister Keshubhai Patel, in October last year.
Patel had served as the chairman for 16 years (2004-2020).
Other trustees include BJP leader LK Advani, Union Home Minister Amit Shah, Gujarat-based scholar JD Parmar and businessman Harshvardhan Neotia.
Niti Innovation Index: Karnataka, Maharashtra, Tamil Nadu top 3 states in innovation - 20 Jan 21
Highlights:
According to the latest Niti Innovation Index, Karnataka, Maharashtra, Tamil Nadu top three states in innovation.
The index, released by Aayog's vice chairman Rajiv Kumar and CEO Amitabh Kant.
The index has been developed in the lines of Global Innovation Index.
States like Jharkhand, Chhattisgarh and Bihar were ranked at the bottom of the index.
The states and union territories have been divided into 17 'major states',
10 'North-East and hill states', and 9 'city states and Union Territories', for effectively comparing their performance.
Ka