What is Bharat Interface for Money(BHIM) ?
What is Bharat Interface for Money (BHIM) ?
Highlights: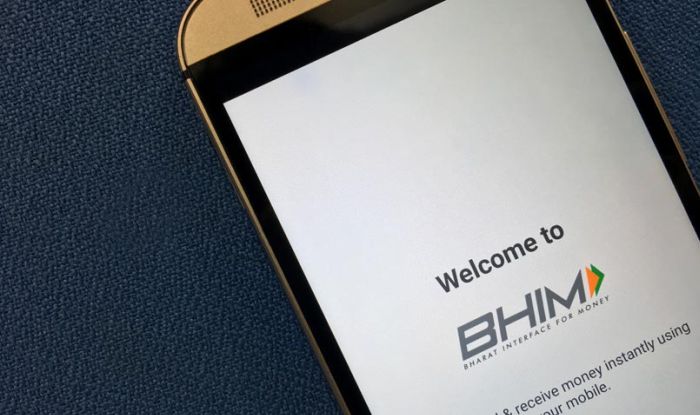 Bharat Interface for Money (BHIM) is an app that lets you make easy and quick payment transactions using UPI. Its easier than Wallets! You will not have to fill-out those tedious bank account details again and again. You can easily make direct bank to bank payments and instantly collect money using just Mobile number or Payment address.
As fast as it can get! All payments over Bharat Interface for Money are linked to your bank account and transaction can be completed within few seconds.
There are no charges for making transaction through Bharat Interface for Money. Note – Your bank might however levy a nominal charge as UPI or IMPS transfer fee which is not under our control. Please check with your bank for more details.
Bharat Interface for Money app is currently available on Android (Version 8 and above) and iOS mobiles (Version 5 and above). We will be making our app available on other platforms very soon.
To start using Bharat Interface for Money all you need is a Smartphone, Internet access, an Indian bank account that supports UPI payments and mobile number linked to the bank account. Link your bank account to UPI through the app.
Your account need not be enabled for mobile banking to use Bharat Interface for Money. Your mobile number shall have to be registered with the Bank.
To enable transfers directly using your bank account, your bank needs to be live on UPI (Unified Payment Interface) platform. All the banks, which are currently live on UPI, have been listed in the Bharat Interface for Money app.
You can set your UPI PIN by going to Main Menu -Bank Accounts -Set UPI-PIN for the selected account. You will be prompted to enter the last 6 digits of your Debit/ATM card along with the expiry date. You will then receive an OTP which you will enter and set your UPI PIN. Note – 'UPI-PIN is not the same as MPIN provided by your bank for mobile banking'.
Currently, Bharat Interface for Money supports linking of one Bank only. At the time of account set-up, you can link your preferred bank account as the default account. In case you want to link another bank account, you can go to Main menu, choose Bank Accounts and select your default account. Any money that is transferred to you using your mobile number or payment address will be credited into your default account.
This is a banking network (UPI) requirement. The mobile number which is used to register with Bharat Interface for Money is used to match the bank accounts linked against it.
At the time of registration you will be providing us with the Debit card details and with the use your mobile number registered to your bank account, we will pre-fetch the details from your bank. All the information exchange happens over secure banking networks and we don't store it, your information is safe!
Unified Payment Interface(UPI) is an instant payment system developed by the National Payments Corporation of India (NPCI), an RBI regulated entity. UPI is built over the IMPS infrastructure and allows you to instantly transfer money between any two parties bank accounts.
Suggested Links
What is Monetary Policy Committee (MPC) ?
What is Global Hunger Index (GHI)?
What are P-notes
What are Green Bonds ?
What is Economic growth ?
Find us on Facebook