Monthly Current Affairs for all banking PO,Clerk,IBPS PO,Railway,SSC,IAS,OAS Exams
More Visit www.isbtonline.com
Radha Krishna Mathur sworn in as first Lieutenant Governor of Ladakh UT - 01 Nov 19
Highlights:
Radha Krishna Mathur was formally sworn in as first ever Lieutenant Governor of newly carved Union Territory of Ladakh on 31 October 2019.
He was nominated to be the first Lieutenant Governor of Ladakh by President of India on 25 October 2019.
He was administered Oath of Office and Secrecy by Chief Justice of Jammu and Kashmir High Court Gita Mittal.
On 31 October 2019 the reorganization of erstwhile State of Jammu & Kashmir into two Union Territories of Jammu & Kashmir and Ladakh came into existence.
The day also marks the birth anniversary of Iron man of India, Sardar Vallabhbhai Patel who is credited with merger of over 560 states into Union of India.
Centre has also appointed Umang Narula, a 1989-batch IAS officer, as the advisor to newly-appointed Lt Governor of Ladakh.
At present, Umang is posted as principal secretary to Jammu and Kashmir Governor Satya Pal Malilk.
SS Khandare, a 1995-batch IPS officer, has been appointed Head of Police of Union Territory of Ladakh.
Radha Krishna Mathur:
He is a retired 1977 batch IAS officer of Tripura cadre.
In November 2018, he retired as Chief Information Commissioner(CIC) of India.
He has also held position as- Union Defence Secretary, Union Defence Production Secretary, Union Micro, Small and Medium Enterprises (MSME) Secretary and Chief Secretary of Tripura.
The creation of two new Union Territories of Jammu & Kashmir and Ladakh follows a landmark decision by the centre to abrogate Article 370 and 35A of the constitution on 5 August 2019.

Under the new provision, Ladakh will be a Union Territory on the lines of Andaman and Nicobar, directly governed by Lieutenant Governor.
Ladakh will have two Hill councils directly under Lieutenant Governor.
Also, the High Court of Jammu and Kashmir will be common for both Ladakh and J&K.
Moreover, the Scheduled Lists of 106 central laws will be applicable to two newly carved UT's, which includes the Aadhaar Act, 2016, Indian Penal Code (IPC), 1860, and Right to Education Act (RTE), 2009.
Moreover, the bodies such as SC commission, ST commission and Minority commission will be setup in both UTs.
Ladakh has a population of nearly 3 lakh and is strategically located as it shares borders with Pakistan as well as China.
Spain to host COP25 Climate conference - 01 Nov 19
Highlights:
The Spanish government confirmed that it made its bid to host the COP25 climate summit on the scheduled dates of 2-13 December 2019.

The move comes after Chile withdrew its plans to host the summit due to deadly anti-government protests.

The COP25 summit is aimed to bring out details of the implementation of the Paris Agreement climate pact.

The 25th annual Climate Change Conference will feature the 25th session of the Conference of the Parties (COP 25) to the UNFCCC and the meetings of the UNFCCC subsidiary bodies.
United Nations Climate Change Conference:
The United Nations Framework Convention on Climate Change (UNFCCC) Conference of the Parties (COP) aims to assess progress in dealing with climate change.

The first UN Climate Change Conference COP-1 was held from 28 March to 7 April 1995 in Berlin, Germany.
The 35th ASEAN Summit began in Bangkok - 01 Nov 19
Highlights:
The 35th ASEAN Summit began in Bangkok, Thailand, from 1-4 November 2019.

Thailand Prime Minister Prayut Chan-o-cha inaugurated the summit at IMPACT convention complex, Bangkok.

Prime Minister Narendra Modi will attend this summit on 3rd and 4th November.

The theme for the 2019 summit is Advancing Partnership for sustainability.

The four-day summit will hold the East Asia Summit (EAS) and the Regional Comprehensive Economic Summit (RCEP).

The leader would discuss comprehensive and sustainable ASEAN economic development and on negotiations related to RCEP, including the market opening.

RCEP is a free trade agreement (FTA) that is proposed between the ten members state of ASEAN and its partner countries.

The summit will also include a discussion on security and cyber crime.

Other issues, such as connectivity, counter-terrorism, and maritime cooperation for a peaceful and prosperous Indo-pacific region, will also be discussed.

The leaders of 10 ASEAN countries will participate in the summit.

Also, heads of the eight dialogue partner countries, including India, the USA,Republic of Korea, China, Japan, Australia, and New Zealand, are

participating in the summit.
ASEAN:
The Association of Southeast Asian Nations (ASEAN) is a group of ten member countries. It is headquartered in Jakarta, Indonesia.

The Secretary-general is Lim Jock Hoi.

It encourages political, economic, and social co-operation in the region of its member states.

The 10 ASEAN countries are Singapore, Brunei, Malaysia, Thailand, the Philippines, Indonesia, Vietnam, Laos, Cambodia, and Myanmar.

India, the US, Japan and Australia, and several other countries are it's dialogue partners.

ASEAN region comprises of about 1.85 billion people, and their GDP is estimated to be $3.8 trillion.
World Vegan Day is celebrated on 1 November - 01 Nov 19
Highlights:
World Vegan Day is observed on 1 November.
The Day provides an opportunity to promote the benefits of a vegan diet and veganism in general.
On the Day, vegan groups and practitioners organize workshops to highlight the importance of animal rights.
Donald Watson coined the term Vegan which was derived from the word Vegetarian in 1944.
During that time, the differentiation was that Vegans did not consume dairy products.
It then extended to eggs, and by 1951, veganism became a movement of people who did not partake in the exploitation of animals.
The vegan food diet omits all animal products, including dairy, eggs, and meat.
Vegan diet is accepted by more people for both ethical and environmental reasons, and also to improve health.
The Vegan Society was established in November of 1944.
World Vegan Day was first celebrated in the year 1994.
The day was instituted to commemorate the 50th anniversary of the UK Vegan Society.
The President of the Vegan Society decided to elect the date of the 1st of November.
China to launch 5G mobile phone services - 01 Nov 19
Highlights:
China's three state telecoms, namely China Mobile's, China Unicom, and China Telecom's, announced that it is to launch 5G mobile phone services.
The move is to support China's ambitions to become a technology superpower.
China's commercialization of 5G will is aimed to provide a major boost to some of the countries' largest technology companies that are responsible for building nearly half of the country's 5G network.
The telecom companies have announced plans in the websites and online stores about the 5G plans.
The plans start from 128 yuan a month.
It is made available from 1 November 2019.
It will allow Chinese consumers nationwide to use the ultra-fast mobile internet service.
The countries telecom sector is planning to install over 50,000 5G base stations across 50 Chinese cities in the country by the end of 2019.
The tier I cities of China, including Beijing, Guangzhou, Shanghai, and Hangzhou, are already covered by the 5G network.
India and Saudi Arabia to hold first bilateral naval exercise - 01 Nov 19
Highlights:
The first bilateral naval exercise between India and Saudi Arabia is to be held in 2020.
The countries also plan to collaborate in research and acquisition of military hardware, which will help broaden defence cooperation between India and Saudi Arabia.
The exercisewill strengthen the position of the Indian Navy that spans from the Strait of Malacca to the Straits of Hormuz.
The bilateral engagement aims to promote measures to ensure the safety and security of waterways in the Gulf region and Indian Ocean region from threats that might affect the countries.
Regarding the exercise, India and Saudi Arabia held a meeting in Riyadh in November.
It is also expected that the countries are to hold another meeting in India in December.
In the meeting, they will discuss to decide the contours of the naval drill that has been scheduled to be held in the first half of March 2020.
The participants of the exercise is yet to be decided though both sides are expected to field several warships for it.
MoU between GAMI and MoD:
On 29 October 2019, an MoU was signed between Saudi Arabia's General Authority of Military Industries (GAMI) and the Department of Defence Production, the Ministry of Defence (MoD).
The MoU aimed at the collaboration of GAMI and the Department of Defence Production in the military acquisition, industries, research, development, and technology.
Both sides signed an agreement in the civil aviation sector also.
India is the fourth country with which Saudi Arabia has signed an agreement on strategic partnership. The other three countries are the UK, France, and China.
The MoU covers collaboration in the military acquisition, industries, research, development, and technology.
In August 2019, a delegation from GAMI travelled to India and visited companies engaged in making military equipment, including Bharat Forge, Ashok Leyland, and L&T.
IIIT Hyderabad create first ever Indian Brain Atlas - 02 Nov 19
Highlights:
Researchers at International Institute of Information Technology (IIIT-H), Hyderabad, have created the first-ever Indian Brain Atlas referred to as IBA 100.
The research has been published in a peer-reviewed journal– Neurology India.
The Indian human brain atlas construction was undertaken by team of IIITH researchers was led by Jayanthi Sivaswamy from Centre for Visual Information Technology (CVIT) in collaboration with Department of Imaging Sciences and Interventional Radiology (DISIR), Sree Chitra Tirunal Institute for Medical Sciences and Technology, Thiruvananthapuram.
The earliest known brain atlas, 'the Talairach and Tournoux atlas', was created by manually drawing post-mortem brain sections of a 60-year-old French woman.
It was in 1993 that Montreal Neurological Institute (MNI) and International Consortium for Brain Mapping (ICBM) created first digital human brain atlas.
Recently, MNI and ICBM released other brain atlases that are widely used as a standard in neuroscience studies, but these 'standard' brain templates created using Caucasian brains are not ideal to analyze brain differences from other ethnicities, such as Indian population.
Even Chinese and Korean brain templates had been constructed but until now there was no corresponding template constructed for the Indian-specific population.
Study has revealed that Indian brain, on an average, is smaller in height, width and volume when compared to Caucasian and eastern (Chinese and Korean) populations.
The differences were found even at structure level, like in volume of hippocampus and so on.
The implications of the findings includes better and early diagnosis of treatment outcomes of neurological problems or brain related ailments such dementia, Alzheimer's disease, Parkinson's disease and other brain-related ailments.
Baseline: Since birth, the brain grows at an alarming rate, but according to experts, it is around age 20-30, that the brain is said to be fully developed, or mature.
Therefore researchers collected the scans from an equal number of healthy male and female subjects who fell in age group of 21-30 years, considered as the baseline.
Medical practitioners depend on Magnetic Resonance Imaging (MRI) scan to decide on line of treatment and since the references they use are the one's created by MNI, based on Caucasian brains, thus the revelations by current findings on Indian brains, show that the differences in MRI scans that can emerge by comparisons (because Indian brains are smaller than Caucasian) can be alarming and lead to misdiagnosis.
The next step would be to prepare atlases for different age groups to study age related affects on brain anatomy.
Researches will now collect MRI scans to create brain atlases for different age groups, such as 20-30, 30-40, 40-50 and 50-60, which will be beneficial to track brain and see how it ages over time and in the long run understand dementia, Alzheimer's, Parkinson's etc.
International Day to End Impunity for Crimes against Journalists is observed on 2 November - 02 Nov 19
Highlights:
International Day to End Impunity for Crimes against Journalists is observed on 2 November 2019.

The day aims to make every individual and country to reaffirm their attachment to the safety of journalists. It also aims to promote press freedom across the world.

The United Nations report said that in the past twelve years, more than 1,000 journalists had been killed for reporting the news and bringing information to the public.

According to the NGO Reporters Without Borders, more than 30 journalists have been killed in the year 2019.

The journalists who provide information to the public are frequently threatened, attacked, or imprisoned, and some journalists pay with their lives for their commitment. In most of the cases, the killers go unpunished.

Concerned about the impunity in the journalism sector, UNESCO has launched #KeepTruthAlive, a social media campaign.

The campaign aims to gain the attention to the journalists who face danger by highlighting the fact that 93% of those killed work locally.

It features an interactive map for the campaign, which provides a clear demonstration of the dangers faced by journalists worldwide.

In 2013, the United Nations General Assembly (UNGA) adopted Resolution A/RES/68/163 at its 68th session.
By passing the resolution, UNGA designated 2 November as the International Day to End Impunity for Crimes against Journalists (IDEI).
The date was chosen to mark the commemoration of the assassination of two French journalists in Mali on 2 November 2013. UNGA also urges its member States to implement definite measures countering the present culture of impunity.
GeM signed MoU with Indian Bank and Canara Bank - 02 Nov 19
Highlights:
Government e-Marketplace (GeM) signed MoU with Indian Bank and Canara Bank for payment-related services.
The MoU will provide a paperless, cashless, and transparent payment system on the GeM portal.
The agreement will create an efficient procurement system for government entities.
The MoU will provide both the banks an opportunity to offer an array of services, including fund transfer through GeM Pool Accounts (GPA), advising of Performance Bank Guarantees (e-PBG), Earnest Money Deposit (EMD) and Payment Gateway to the registered users on the portal.
Apart from Indian Bank and Canara Bank, GeM works with other banks, Small Industries Development Bank of India (SIDBI), and Trade Receivables electronic Discounting System (TReDs), with a focus to provide financing of working capital and bill discounting.
Currently, the cost of capital is linked to the performance and rating of a seller on GeM. This will ensure to help the sellers to access easy credit and do better business with the government.
The GeM is to create of EMD pool account to make it easy for the sellers to comply with the EMD requirements as they respond to bids.
Government e-Marketplace (GeM):
Ministry of Commerce launched the Government e-Marketplace (GeM) initiative to offer a one-stop platform that provides an online procurement of common use goods and services that are required by various government departments, organizations, Public Sector Units (PSUs).
GeM provides transparent tools for Direct Purchase, bidding, and reverse auction for government departments.
Mumbai and Hyderabad included in UNESCO Creative Cities Network - 02 Nov 19
Highlights:
Financial capital of India Mumbai and Hyderabad included in UNESCO Creative Cities Network
On October 30, 2019, 66 cities were designated by UNESCO as Creative Cities.
The cities are named creative based on their mission to place creativity and creative economy at the core of their urban development to make their city safe, inclusive, resilient and sustainable in line with the 2030 Agenda for Sustainable Development Goal
From India, Hyderabad and Mumbai were included in the list of Creative Cities this year.
They were announced on World Cities Day.
Till now the following cities were included in the list for the respective categories:
1. Varanasi-Music
2. Chennai-Music
3. Jaipur-Crafts and Folk art
What is Creative Cities Network ?
The network brings together cities that base development on music, arts, music, design, folk crafts, literature, cinema, digital arts or gastronomy.
Mumbai was selected based on cinema and Hyderabad was selected based on Gastronomy.
Mumbai for its cinema-centric aura gained the name "City pf Dreams" and Hyderabad known for its Biryani and other food items has gained the name "The Home of Haleem and Biryani".
In 2010, Haleem was honored with the Geographical Indication status and hence became the first meat-based product from India to win the prestigious tag.
Kanpur is world's most polluted city: Guinness World Records 2020/ - 02 Nov 19
Highlights:

The city of Kanpur in Uttar Pradesh held the title for the world's most polluted city in the latest edition of Guinness World Records.
The book, 'Guinness World Records 2020', lists thousands of new record titles and holders that will educate curious readers of all age groups. It is released annually by publisher Penguin Random House.
This year, about 80 record breaking achievements by Indians that have made it to latest edition of book.
A report by World Health Organization (WHO) analyzed that the most polluted city in the world is Kanpur in northern India, with an average PM2.5 level of 173 micrograms/m3 for the year 2016.
This PM2.5 level is more than 17 times higher than WHO recommended maximum of 10 micrograms/m3.
What is PM2.5?
It refers to atmospheric particulate matter(PM) that have a diameter of less than 2.5 micrometers (i.e. nearly 3% diameter of a human hair). The PM2.5 are very small particles like dust, soot and ash and the prolonged exposure of it can cause cancer, lung and heart conditions.
Cause of PM2.5 pollution: Some PM2.5 particles are emitted directly from a source, like construction sites, unpaved roads, fields, smokestacks or fires while most particles form in atmosphere as a result of complex chemical reactions like SO2 and NO2, which are pollutants emitted from power plants, industries and automobiles.
Out of the world's 20 most PM2.5-polluted cities, 14 are in India.
Centre to set up Women Help Desks and AHTUS - 03 Nov 19
Highlights:
Centre is to set up Women Help Desks (WHDs) in ten thousand police stations and for Anti-Human-Trafficking-Units (AHTUs) in the remaining districts of India.
The cost to be allocated for the implementation is Rs.100 crores each.
The funding out will be of the Nirbhaya Fund.
The proposal for the implementation of the project was initiated by the Ministry of Women and Child Development.
It pursued the project with the Ministry of Home Affairs (MHA) and then submitted to the Centre.
The Empowered Committee (EC) decided to set up under Nirbhaya Framework.
The MHA has also been requested to ensure the nomination of State level nodal officers for coordinating and monitoring the functioning of AHTUs and sharing their data with the EC and the Ministry of WCD.
First ever movement of container cargo launched on Brahmaputra - 03 Nov 19
Highlights:
In line with Government's focus on improving connectivity to the North Eastern Region (NER), a landmark container cargo consignment will sail on inland waterways from Haldia Dock Complex (HDC) to the Inland Waterways Authority of India (IWAI) terminal at Pandu in Guwahati on 4 November, 2019.
Shri Gopal Krishna, Secretary (Shipping) will flag off the inland vessel MV Maheshwari carrying 53 TEUs (containers) of petrochemicals, edible oil and beverage etc.
The 12-15 days voyage will be an integrated IWT movement via National Waterway-1 (river Ganga), NW-97 (Sunderbans), Indo-Bangladesh Protocol (IBP) route and NW-2 (river Brahmaputra).
This is the first ever containerized cargo movement on this Inland Water Transport (IWT) route.
The 1425 km long movement is expected to establish the technical and commercial viability of IWT mode using these multiple waterways even as a series of pilot movements are planned on the stretch.
The latest IWT movement is aimed at providing a fillip to North East Region's industrial development by opening up an alternate route for transportation of raw material and finished goods.
Taking ahead the Government's vision of promoting IWT, the first consignment of containerized cargo on National Waterway-1 (Ganga-Bhagirathi-Hooghly river system) was received by the Prime Minister on 12 November 2018 when he dedicated to the nation, the Multi Modal Terminal at Varanasi.
IWT on NW-1 has witnessed healthy growth with the augmentation of navigation capacity of Ganga under Jal Marg Vikas Project.
The traffic on NW-1 has grown from 5.48 million tonne in 2017-18 to 6.79 million tonne in 2018-19. Out of the total traffic of 6.79 million tonne on NW-1, approximately 3.15 million tonne is the EXIM trade between India and Bangladesh using the Indo Bangladesh Protocol (IBP) routes.
The Protocol on Inland Water Transit and Trade (PIWTT) between India and Bangladesh allows mutually beneficial arrangements for the use of their waterways for movement of goods between the two countries by vessels of both countries.
The IBP route extends from Kolkata (India) on NW-1 to Silghat (Assam) on NW-2 (River Brahmaputra) and Karimganj (Assam) on NW-16 (River Barak).
Two stretches of Bangladesh inland waterways viz.
Sirajganj–Daikhawa & Ashuganj-Zakiganj on the IBP route are being developed at a total cost of Rs 305.84 Cr. on 80:20 cost sharing basis (80% being borne by India & 20% by Bangladesh).
The development of these two stretches is expected to provide seamless navigation to and from North East India through waterways via the IBP route.
The contracts for dredging on the two stretches have been awarded for achieving and maintaining requisite depth.
In addition to the above, India and Bangladesh have taken major steps to enhance utilization of waterways in the recent past.
These include agreement on declaration of additional Ports of Call under PIWT&T at Kolaghat, Dhulian, Maia, Sonamura in India, and Chilmari, Rajshahi, Sultanganj, Daukhandi in Bangladesh.
Both countries have also agreed on the following:-
i. Badarpur as an extended port of call of Karimganj (Assam, India) and Ghorasal of Ashuganj in Bangladesh.
ii. Tribeni as an extended port of call of Kolkata, India and Muktarpur of Pangaon in Bangladesh.
iii. Protocol route no.5 & 6 i.e. Rajshahi-Godagari- Dhulian to be extended upto Aricha (Bangladesh).
iv. Inclusion of Daudkhandi-Sonamura stretch on Gumti river as new route no. 9 & 10.
An SOP to facilitate the movement of goods to and from India through Chattogram and Mongla Ports in Bangladesh has been signed by the two countries on 5th October 2019.
The proximity of these two ports will reduce logistics cost and improve trade competitiveness of North East states
Rajinikanth to be conferred the Icon of Golden Jubilee of IFFI award - 03 Nov 19
Highlights:
The Government is to confer the Icon of Golden Jubilee of IFFI award to the eminent film personality Shri S Rajinikanth.
It was announced by the Union Minister of Information & Broadcasting, Shri Prakash Javadekar, in New Delhi on 2 November 2019.
The award recognizes his outstanding contribution to Indian cinema, during the past several decades.
Rajinikanth:A fact file
Rajinikanth was born on 12 December 1950 in Karnataka.
His original name is Shivaji Rao Gaekwad. Initially, he worked as a bus conductor for Karnataka State Transport Corporation in Bangalore. During this period, he performed in plays.
Then, Rajinikanthplayed a small role in the Kannada film Katha Sangama which was directed by Puttanna Kanagal.
In 1975, he played a cancer patient in the Tamil film Apoorva Raagangal directed by K. Balachander.
Rajinikanth has acted in a total of over 170 films in languages including Tamil, Telugu, Kannada, Malayalam, Hindi, and Bengali.
He also starred a role in the Hollywood production, Blood Stone in 1988.
In 2000, he was honoured with the Padma Bhushan, and in 2016 he was awarded the Padma Vibhushan.
In 2014, he was conferred with the Centenary Award for Indian Film Personality of the Year at the 45th International Film Festival of India.
PM attends 16th India - ASEAN Summit in Bangkok - 04 Nov 19
Highlights:
Prime Minister Shri Narendra Modi attended the 16th ASEAN-India Summit in Bangkok, Thailand.
He thanked Thailand for the warm hospitality and extended best wishes to Vietnam for taking over as Chairman of next year's Summit.
Prime Minister said that India's Act East Policy is a significant cornerstone of the Indo-Pacific strategy; adding that ASEAN is at the core of Act East Policy.
A strong ASEAN will immensely benefit India. Prime Minister highlighted steps being taken to improve surface, maritime, air and digital connectivity.
One billion dollar Indian line of credit will prove beneficial for improving physical and digital connectivity.
last year's Commemorative Summit and Singapore Informal Summit's Decisions implementation has brought India and ASEAN closer.
India is willing to increase cooperation and partnership in areas mutually beneficial to India and ASEAN and expressed readiness to improve partnership and capacity building in the areas of agriculture, research, engineering, science and ICT.
India wants to strengthen cooperation in the areas of maritime security and blue economy.
He also welcomed the recent decision to review India ASEAN FTA saying it will improve economic partnership between the two countries.
The Regional Comprehensive Economic Partnership (RCEP) bloc comprises 10 ASEAN group members (Brunei, Cambodia, Indonesia, Malaysia, Myanmar, Singapore, Thailand, the Philippines, Laos and Vietnam) and their six FTA partners - India, China, Japan, South Korea, Australia and New Zealand.
PM attends Aditya Birla Group Golden Jubilee Celebrations in Thailand - 04 Nov 19
Highlights:
Prime Minister Shri Narendra Modi attended the celebrations marking 50 years of operation of Aditya Birla Group in Thailand.
Chairman of the Aditya Birla Group, Shri Kumar Mangalam Birla, expressed his gratitude to the Prime Minister for joining the Group's Golden Jubilee Celebrations in Thailand.
Prime Minister shared several success stories of the government in the last five years.
transformative changes have been possible by breaking routine and working in mission mode.
What was previously considered impossible is now considered possible and therefore, this is the best time to be in India.
Prime Minister highlighted that India has jumped 79 places in World Bank's Ease of Doing Business rankings in last 5 years - from 142 in 2014 to 63 in 2019, which reflects commitment to reforms to make business environment better.
He also stated that on World Economic Forum's Travel and Tourism Competitiveness Index, India's ranking has improved from 65 in 2013 to 34 in 2019.
Provision of comfort, convenience and safety through better roads, connectivity, cleanliness and improved law & order has resulted in foreign tourist arrivals increasing by up to 50%.
Stating that money saved is money earned and energy saved in energy generated, Prime Minister talked about plugging leakages and improving efficiency through Direct Benefit Transfer scheme which has resulted in saving of 20 Billion Dollars so far.
Calling India one the most people friendly tax regimes, Prime Minister highlighted recent steps including lower tax burden on middle class, starting faceless tax assessment to remove scope of harassment, corporate tax rate cut.
The introduction of GST has made the dream of economic integration a reality, adding that government is committed to make it more people friendly.
All these steps have made India one of the most attractive destinations for investment reflected in the country being among the top 10 FDI destinations as per UNCTAD.
Prime Minister talked about the dream of making India a 5 trillion dollar economy and highlighted how the economy has jumped from about 2 trillion dollars in 2014 to 3 trillion in 2019.
Talking about the Thailand 4.0 initiative of transforming Thailand into a value based economy, he said that it is compatible with and complementary to India's priorities Digital India, Skill India, Swachh Bharat Mission, Smart Cities, Jal Jeevan Mission etc. and offers significant opportunities for partnership.
both the countries should take advantage of geo-political closeness, commonality of culture and goodwill to enhance business partnerships further.
22 years before the Indian economy was formally opened, Shri Aditya Vikram Birla made a pioneering foray into Thailand by setting up a spinning unit.
Today, the group has catapulted to become one of the largest enterprises in Thailand with a $1.1 billion diversified business.
The Aditya Birla Group's presence in Thailand through its nine state-of-the-art plants, spans diverse sectors such as textiles, carbon black and chemicals.
AYUSH Minister Inaugurates National Research Institute of Unani Medicine for Skin Disorders - 04 Nov 19
Highlights:
Union Minister of State (Independent Charge) for AYUSH Shri Shripad Yesso Naik inaugurated National Research Institute of Unani Medicine for Skin Disorders (NRIUMSD).
The institute is upgraded from Central Research Institute of Unani Medicine (CRIUM) at AG Colony Road, Erragadda, Hyderabad.
Shri Naik lauded success of the CRIUM in the treatment of vitiligo and other chronic and stubborn diseases and said that it's perhaps the only medical institution in the world which has treated more than 1.5 lakh patients of Vitiligo alone.
the researchers to find safe and viable solutions to prevalent health challenges, such as vector borne diseases, non- communicable diseases, cancer and tuberculosis.
Earlier in his welcome address, Prof. Asim Ali Khan, Director General, Central Council for Research in Unani Medicine (CCRUM).
Pooja Gehlot wins silver in UWW Under-23 World Championships - 04 Nov 19
Highlights:
Wrestler Pooja Gehlot (53kg) claimed the second silver medal for India after going down to Japan's Haruna Okuno in the finals of UWW Under-23 World Championships in Budapest, Hungary.
She lost with 0-2 to Japan's 2017 world champion Haruna Okuno in the final summit clash.
She had entered UWW finals after beating Zeynep Yetgil of Turkey in the semifinals of tournament. Ravinder (61kg) had won the first silver for India in tournament against Turkey's Haci Karakus.
Three-time World Junior Championships medallist Sajan Bhanwal (77kg) missed out on a bronze in Greco-Roman category.
Ravi (97kg) reached the repechage (wild card) round at U-23 Wrestling World Championships
U-23 Wrestling World Championships:
It is the Amateur Wrestling World Championship organized by United World Wrestling (UWW), the international governing body for sport of amateur wrestling.
The tournament began in 2017.
IIT Kharagpur generates electricity from wet clothes - 04 Nov 19
Highlights:
Researchers at the Indian Institute of Technology Kharagpur (IIT-Kharagpur), the Mechanical department, generated electricity from clothes drying in the natural ambience.
The research was done at a dhobi ghat.
Fifty wet clothes that were put for drying by washermen in a remote village with a surface area of 3,000 square meters were used in the project.
The wet clothes were connected to a commercial super-capacitor.
The researchers reliably charged and stored around 10 volts in almost 24 hours.
The generated energy was enough to glow a white LED for more than 1 hour.
The power may not be used for large scale applications, but it can be used to change the lives of a rural community.
Process: Clothes are illusively complex but have regular cellulose fibers.
The cellulose fibers have certain charges in their walls.
If a piece of cloth is immersed in a salt solution, it will ionize along the different passages of the cellulose fibers due to transpiration.
As the ion movement is a continuous process, it generates a continuous voltage. If it is connected to an external register, it will generate small power.
Madhuri Vijay won the 2019 JCB Prize for Literature - 05 Nov 19
Highlights:
Madhuri Vijay won the 2019 JCB Prize for Literature for her novel The Far Field. Sir Mark Tully announced the winner in a live broadcast on social media.
Vijay has been selected from a shortlist that featured novels from five accomplished writers.
The Far Field internalises the turbulent politics of Kashmir.
The protagonist packed her privileges and curiosities, and sets off on a soul-searching journey to the mountains from her hometown, Bengaluru.
JCB Prize for Literature award established in 2018.
It is an Indian literary award. Prize money of Rs.25 lakh is awarded to a distinguished work of fiction by an Indian writer working in English or translated fiction by an Indian writer.
The Director of the literary award is Rana Dasgupta.
The winners are announced every November.
IFFCO introduced Indias first Nanotechnology based fertilizers for on field trials - 05 Nov 19
Highlights:
The Indian Farmers Fertilizer Cooperative Limited (IFFCO) introduced its Nano-technology based product range for on-field trials on 3 November 2019.
It was launched at a function held in Kalol, Gujarat.
The Nano-tech product includes Nano Nitrogen, Nano Zinc, Nano Copper.
The nano products were researched and developed at the IFFCO Nano Biotechnology Research Centre (NBRC) at Kalol Unit.
It has been identified that these nanostructured formulations effectively deliver nutrients to the plants.
The products aim to improve soil health, reduce emission greenhouse gases.
It will also ensure up to a 15-30% increase in crop production and reduce the requirement of conventional chemical fertilizer by 50%.
The move is in line with Prime Minister Narendra Modi's vision for doubling the farmer's income by 2022.
IFFCO is to test the first phase of the launch on farms under controlled conditions with support from Krishi Vigyan Kendra (KVK) and the Indian Council of Agricultural Research (ICAR).
IFFCO was founded on 3 November 1967. It is India's largest fertilizer manufacturer company in India.
Its headquarters is located at New Delhi, India
Himachal Pradesh to organize 2019 Global Investors Meet - 05 Nov 19
Highlights:
Himachal Pradesh State government is to organize Global Investors' Meet 2019 at Dharamshala on 7-8 November 2019.
This event aims to showcase the policy and regulatory environment, investment opportunities in eight focus sectors.
The event will boost manufacturing and employment generation in the State.
The event will have many sessions on Ease of Doing Business, tourism, wellness, and AYUSH will and Growing economic ties between Invest India and UAE.
The eight focus sectors are agri-business and post-harvest technology, manufacturing and pharmaceuticals, tourism and hospitality, civil aviation, hydro and renewable energy, wellness, healthcare and AYUSH, housing and urban development, IT-ITeS and electronics, education and skill development.
P.S. Sreedharan Pillai was sworn in as the Governor of Mizoram - 05 Nov 19
Highlights:
P.S. Sreedharan Pillai was sworn in as the new Governor of Mizoram on 5 November 2019.
The oath-taking office was administered by Chief Justice of Gauhati High Court Justice Ajai Lamba at the Raj Bhavan, Mizoram.
Mr.Pillai is the third Governor to be appointed as Mizoram Governor from Kerala.
The other two governors were Vakkom Purushothaman and Kummanam Rajasekharan.
Mr. Pillai assured to provide all help possible to the state government in getting assistance from the Centre.
P.S. Sreedharan Pillai: A fact file
Sreedharan Pillai is a former BJP Kerala unit president. Sreedharan Pillai was stood as the party candidate in Chengannur by-election.
He was later named as the BJP state president. Mr. Pillai officially resigned from the primary membership of the party on 28 October after he was appointed as the Mizoram Governor.
India refused to join RCEPs agreement - 05 Nov 19
Highlights:
India has denied joining the mega Regional Comprehensive Economic Partnership (RCEP) agreement as RCEP failed to address the negotiations raised by India.
India raised concerns including the threat of circumvention of Rules of Origin due to tariff differential.
It failed to address the issues of trade deficits and the opening of services.
Indian also questioned the design of the trade agreement along with the previous services and investment rules.
The design will see the elimination of import duties on 80-90% of goods.
The biggest concern of India is goods trade. The domestic industries of India feared that the lower customs duty would see a flood of imports, especially from China, with which India has a massive trade deficit.
India has also raised regarding the issue of unavailability of Most Favoured Nation (MFN) obligations with which it would be forced to give similar benefits to RCEP countries that it gave to others.
India not to join RCEP Agreement:
Despite the concerns, India raised a red flag over the move to use 2014 as the base year for tariff reduction.
But RCEP negotiators are to sign the deal in 2020. The new tariff regime by RCEP will be in practice from 2022, and the duties will be of 2014 levels.
RCEP Agreement does not reflect the basic spirit of India and the agreed guiding principles of RCEP. It does not address India's outstanding issues and concerns satisfactorily.
Therefore, it is not possible for India to join the RCEP Agreement.
The RCEP aims to create the biggest free-trade region in the world.
The RCEP comprises 10 Asean nations and six of its free trade agreement (FTA) partners, namely India, China, Japan, South Korea, Australia, and New Zealand.
Spain's capital Madrid to host COP 25 - 06 Nov 19
Highlights:
The Spanish capital city of Madrid will be hosting the world's annual climate conference, called COP-25 (Conference of the Parties) from 2 to 13 December 2019.
This decision was taken following Chile's stepping down as host for the COP-25 event due to the ongoing street protests in South American country.
The decision came just a day after the acting Spanish government issued a communique that indicated Spain would be willing to host the conference.
Later, the hosting country was confirmed by Patricia Espinosa, the executive secretary for UN Framework Convention on Climate Change (UNFCCC).
The COP25 was earlier scheduled to take place in Santiago for two weeks from 3 December 2019.
What is Conference of the Parties (COP)?
The COP is the supreme decision-making body of United Nations Framework Convention on Climate Change (UNFCCC).
All States that are Parties to Convention are represented at COP which meets every year, unless the Parties decide otherwise.
The COP meets in Bonn (the seat of UNFCCC secretariat), unless a Party offers to host its session. The first COP meeting was held on March 1995 in Berlin, Germany.
At the COP the Parties review the implementation of Convention and any other legal instruments that COP adopts and take decisions necessary for promoting effective implementation of Convention, which includes institutional as well as administrative arrangements.
COP Presidency rotates among 5 recognized UN regions, namely, Asia, Central and Eastern Europe Africa, Latin America and the Caribbean, and Western Europe and Others.
There is also a tendency that the COP venue also shifts among these groups.
The annual summit is a key event which allows representatives from about 200 countries to monitor as well as discuss current situation of world's warming climate.
Rajnath Singh to co-chair 19th India-Russia Inter-Governmental Commission - 06 Nov 19
Highlights:
Defence Minister Rajnath Singh will co-chair the India-Russia Inter-Governmental Commission on Military and Military-Technical Cooperation (IRIGC-M&MTC) in Moscow, Russia.
He is on a visit to Russian Federation from 5-7 November 2019.
At the India-Russia IGC on Military and Military-Technical Cooperation, Defence Minister Rajnath Singh will discuss Agreement on Reciprocal Logistics Support (ARLS) with his Russian counterpart Defence Minister of Russian Federation General Sergei Shoigu.
The ARLS is an arrangement that will allow access to both India and Russia to each other's military facilities for expanding logistics support, supplies and fuel and operational turnaround of Indian military.
The ARLS will be especially beneficial for Indian Navy as it has a large number of Russian origin ships that will get access to Russian ports for supplies and refueling.
This will also be crucial for joint exercises. Besides Navy, the air force too will benefit by finding it easier to deploy aircraft for same purpose.
This access will also be for ports in Russian part of Arctic, thus allowing access to energy resources there. Even Russia, will also be able to access Indian ports and air bases.
During his visit, Indian Defence Minister is scheduled to inaugurate India-Russia Defence Industry Cooperation Conference, along with Russian Minister of Industry and Trade Denis kiManturov.
At the Conference discussion will be held on ways to promote defence industrial cooperation between India and Russia as well as technology transfer and investment in India in defence industry under 'Make in India' programme.
He will also hold extensive discussions with his Russian counterpart General Sergei Shoigu on all areas of military-to-military cooperation as well as defence industrial cooperation.
He is also scheduled to visit St Petersburg where he will place wreath at Piskarevsky Memorial Cemetery honouring soldiers and civilians who lost their lives during World War-II.
ADB to provide USD 451 mn for the CKIC corridor - 06 Nov 19
Highlights:
The Asian Development Bank is to provide a $451 million loan to strengthen the power connectivity between southern and northern parts of the Chennai - Kanyakumari Industrial Corridor (CKIC) in Tamil Nadu.
The total estimated cost of the project is $653.5 million, of which the government will provide $202.5 million.
The project has been estimated to be the completed date of the project is the end of 2024.
The Bank will permit more power to be transferred from new generation facilities in the south CKIC to the north.
Power is most needed in the north.
The project will help promote economic development to deliver a more reliable and competitive power supply for industry and services in Tamil Nadu.
This will create more job opportunities and improve livelihoods.
CKIC covers 23 districts of Tamil Nadu and 70% of the state population.
The project will establish an extra-high voltage of 765 kilovolt (kV) transmission link that can transfer the 9,000 MW of extra capacity from Virudhunagar in the southern CKIC to Coimbatore and Chennai.
The CKIC project includes the construction of a 400 kV network to provide power generated at renewable and thermal power plants in Thoothukudi district to Virudhunagar.
Bihar to ban govt vehicles older than 15 years from checking pollution - 07 Nov 19
Highlights:
Bihar State government is to ban all state-owned vehicles that are older than 15 years across the state.
The proposal aims to combat air pollution.
The Andhra Pradesh State cabinet is expected to approve the proposal.
The restriction will be extended to commercial vehicles, but only for the Patna metropolitan area, which would make it the first non-metro city to come under such a ban.
It aims to create opportunities for the government to buy electric vehicles as well as those that meet Bharat Stage VI standards.
According to the data provided by the Central Pollution Control Board (CPCB), the Air Quality Index (AQI) for Patna crossed the severe category at 414.
The metros of Delhi and Kolkata are in force. Kolkata restricted movement of commercial vehicles older than 15 years in 2008.
And the petrol vehicles older than 15 years and diesel vehicles older than ten years were ordered off the streets of the national capital region in 2015.
International Conference on Soil and Water Resources Management for Climate is being held in New Delhi - 07 Nov 19
Highlights:

The International Conference on Soil and Water Resources Management for Climate Smart Agriculture and Global Food and Livelihood Security began in New Delhi on 5th November 2019.
The international conference will be held on 5-9 November 2019.
It was inaugurated by Dr.Trilochan Mohapatra, Secretary of the Department of Agricultural Research and Education & Director General (DARE) & Director General (ICAR).
The five-day-long conference is being jointly organized by the Soil Conservation Society of India (SCSI) in association with the World Association of Soil and Water Conservation (WASWAC), China, and International Soil Conservation Organization (ISCO), the US.
The international conference is to deliberate upon the various issues and challenges of soil and water conservation. It also aims to highlight the recent trends in climate change in India and the world.
The conference will highlight the degradation of soil and water resources, which is a threat to productive and sustainable agriculture.
It will also discuss the ever-rising climatic temperature as it affects human life drastically.
Various initiatives taken by the Government of India to enhance the food and agricultural production efficiencies will be discussed.
Idea and methods to implement Prime Minister Shri Narendra Modi's vision of doubling the farmers' income by the Year 2022 will be analyzed.
Other initiatives, including providing safe drinking water through the pipeline to every household by the Ministry of Jal Shakti, will be reviewed.
In the conference, "Abstract Book of the Conference", "the Special Issue of Indian Farming by the Indian Council of Agricultural Research" and "7 Years of International Conference and Abstract Book of the Conference" were released.
Various scientists and students were awarded the Soil Conservation Society of India (SCSI) Awards 2019 for their contributions in the respective fields of research.
Around 400 delegates from 21 countries including China, Japan, Spain, and Egypt are participating in the conference.
Sheikh Khalifa re-elected as the President of the UAE - 07 Nov 19
Highlights:
His Highness Shaikh Khalifa Bin Zayed Al Nahyan has been re-elected as the President of the UAE by the UAE Supreme Council. He has been elected for a fourth five-year term.
The Council would continue to lead the UAE to strengthen the pillars of the Union and its prosperity and fulfill the aspirations of its honourable people.
Shaikh Khalifa: A fact file
Shaikh Khalifa Bin Zayed Al Nahyan was born in 1948 in Al Muwaiji Fort, Al Ain.
In 1966, he was appointed as Ruler's Representative in the Eastern Region.
On 1 February 1969, Sheikh Khalifa was named Crown Prince of Abu Dhabi.
In May 1976, he was named as the Deputy Supreme Commander of the UAE Armed Forces.
Shaikh Khalifa was first elected President on 3 November 2004.
He was elected after the death of his father, Shaikh Zayed Bin Sultan Al Nahyan. President Khalifa led the country towards the achievement stage that contributed to empowering the Emirati citizens, and the prosperity of the UAE, and its prominence locally and globally.
Sanjay Dhotre launched the Shala Darpan Portal of NVS - 07 Nov 19
Highlights:
Sanjay Dhotre, the Union Minister of State for Human Resources Development, launched the Shala Darpan Portal of Navodaya Vidyalaya Samiti (NVS).
The portal was developed in a manner that it abides Guidelines for Indian govt. Websites (GIGS).
What is Shala Darpan Portal ?
The portal will integrate all Jawahar Navodaya Vidyalayas with a common standard, which includes around 636 schools and 2.67 million students.
The platform has been developed to share information and knowledge dissemination for the 22,000 employees and around 2 lakh students across schools and offices of NVS.
Through the integrated platform, the educational and administrative needs of all stakeholders-students, teachers, and parents will be met.
The portal will be capable of sending and receiving effective dialogue between every stakeholder.
The portal contains information relating to the service record, transfer or posting, disciplinary action, ACR tracking. It will also improve mess management and hostel conditions.
It is expected to strengthen the budget and finance management system.
Navodaya Vidyalaya schools:
The Navodaya Vidyalayas are co-educational residential schools established by the Navodaya Vidyalaya Samiti. NVS, an autonomous organization, functions under the Ministry of Human Resource Development (MHRD).
It aims to provide quality modern education.
Infant Protection Day is celebrated on 7 November - 07 Nov 19
Highlights:
Infant Protection Day is celebrated on 7 November every year.
The day aims to celebrate the day to spread awareness about the safety of infants and protect their lives by taking proper care of infants.
It should be made aware that due to the lack of proper protection and proper care, newborns face a lot of problems.
In India, the infant mortality rate is higher as compared to other countries due to the lack of health care.
The government has announced an effective measure to prevent infant mortality by implementing it.
Due to the lack of basic health services, lack of awareness, and the increasing burden of the population, there has not been an expected reduction in infant mortality.
Infants are tomorrow's citizens, and it is necessary to protect them as they are the future of the world.
The Indian government has initiated various schemes for the benefits of the infants.
Prakash Javadekar attended SACEP Meeting at Dhaka - 07 Nov 19
Highlights:
Union Minister for Environment, Forest and climate change Shri Prakash Javadekar participated in the 15th governing council meeting (GCM) of the South Asia Co-operative Environment Programme (SACEP) at Dhaka, Bangladesh.
The Minister discussed India's efforts to put forward the demand for clean technology at affordable cost.
He also discussed the liberal financing to the developing countries from developed countries during the forthcoming 2019 United Nations Climate Change Conference in Madrid, Spain.
Issues of plastic waste management, biodiversity, and other issues related to the environment were discussed among south Asian Member countries.
The meeting reaffirmed the commitment given at Paris on issues like emission intensity reduction, the share of renewable power in India's power mix, and other issues such as increasing the forest cover.
Discussion to provide clean technology at affordable cost price to spread the new technology was held.
The ministers sought aid from the developed countries to the developing world that suffers from climatic change as promised.
The South Asia Co-operative Environment Programme (SACEP) was established in 1982 by the South Asian governments.
The programme aims to promote and support the protection, management, and enhancement of the environment in the South Asian region.
The member nations of SACEP are Afghanistan, Bangladesh, India, Sri Lanka, Maldives, Bhutan, Pakistan, Nepal.
National Cancer Awareness Day is observed on 7th Nov - 08 Nov 19
Highlights:
7th November is observed as National Cancer Awareness Day is observed every year.
The day aimed to create awareness about the prevention and early detection of cancer.
The day is observed on the day to coincide with the birth anniversary of the eminent and renowned scientist Marie Curie.
The day was first observed on 7 November 2014.
The Union Minister for Health & Family Welfare Dr. Harsh Vardhan designated the observation of the National Cancer Awareness Day every year to create the significance of the awareness about early detection and avoid leading cancer-causing lifestyles.
National Cancer Control Programme : A fact file
National Cancer Control Programme was established in 1975.
The day was initiated with an aim to provide the cancer treatment facilities in the country.
The programme was modified in 1984-85 to provide thrust to prevention and early detection of cancer.
Cancer can be defined as an unrestricted outgrowth of cells. The specific cells start dividing and multiplying, giving rise to a lump.
Symptoms: The signs and symptoms of cancer are Lump or swelling, a sore that doesn't heal, the recent change in a mole, unusual bleeding or discharge, change in bladder or bowel habit.
In most cases, the cancer cases are diagnosed at the end stage, which reduces the chances of survival of the patient. In India, it has been estimated that one woman dies of cervical cancer every 8 minutes in India.
In 2018, 3,17,928 deaths (approximately) were caused because of Tobacco usage among men and women.
In men, cancers of the oral cavity and lungs accounted for over 25% of deaths, and in women, cancer of the breast and oral cavity accounted for 25% of deaths.
IIT-Madras launches country's first standing wheelchair: Arise - 08 Nov 19
Highlights:
First BIMSTEC Ports Conclave at Visakhapatnam - 08 Nov 19
Highlights:
the Ministry of shipping is hosting the first ever BIMSTEC Ports' Conclave between November 7 and November 8, 2019.
The Bay of Bengal Initiative for Multisectoral Technical and Economic Cooperation is an international organization that involves South East Asian and South Asian countries. India's growing interests in the region makes the conclave crucial and significant.
Also, the conclave will be a path way for India's maritime security measures and its interests in the Indo-Pacific region
The investment opportunities and best practices adopted for productivity and safety of the ports are to be discussed in the event.
The Conclave includes sessions on "Port led Industrial Development and Tourism Development"
The Conclave will also encourage Cruise Tourism. BIMSTEC nations with diverse historical and cultural heritages are ideal places to develop Cruise Tourism
The Conclave will also adopt new technological solutions to maximize efficiency and productivity of the available spaces, time and resources in the ports.
With the region being one of the fastest growing markets in the world, the supply chain are necessitating expansion beyond national boundaries, resulting in putting tremendous pressure on existing port infrastructure.
The other discussions in the conclave are as follows:
Emergent roles of ports in the global supply chain
Safe and Secure ports
Port Services-Delivering Value
Green Port Operations
19th IORA ministerial meet held at Abu Dhabi, UAE - 08 Nov 19
Highlights:
The 19th Indian Ocean Rim Association COM (Council of Ministers) meeting was held in Abu Dhabi, UAE on November 7, 2019.
Minsters from 22 countries attended the meeting.
The meeting was chaired by UAE.
The Chairmanship passes from Republic of South Africa that held the chair between the period 2017-19.
For the period of 2019-2021, UAE will hold the chairmanship assisted by Bangladesh.
The meeting was preceded by 21st Committee of Senior Officials (CSO). The CSO is being held twice a year.
Theme: Promoting a shared destiny and path to prosperity in Indian ocean
The meeting focused on growth, sustained development and economic cooperation in the IORA region
The IORA is a broad platform that connects the world's most dynamic regions of south, west and south east Asia, Africa and Oceania through seas.
India is the largest contributor to IORA Special Fund. Recently India contributed 1 million USD to the fund. India also shares expertise to strengthen the association
India hosted the first Indian Ocea Dialogue in 2015.
It was held at Kochi and the Kochi Consensus was released. It focused on maritime security challenges, information sharing, cooperation in disaster relief and economic cooperation.
Maharashtra Tops In Justice Delivery India :Justice Report - 08 Nov 19
Highlights:
Maharashtra topped India's first-ever ranking of states on justice delivery.
Kerala and Tamil Nadu follow Maharashtra. Goa topped the list which is followed by Sikkim and Himachal Pradesh.
It is unveiled by former Supreme Court Judge Justice Madan B. Lokur.
Uttar Pradesh and Bihar shared the last and second last spot among the 18 states in the report.
The stark conclusions when aggregated for an all-India picture.
The four pillars of the justice delivery system needed to work together.
The prisons in the country occupied at 114 %, where 68 % are undertrials awaiting investigation, inquiry, or trial.
The report pointed out that over five years, Gujarat was the only state to have reduced vacancies across all posts.
Among 18 large and mid-sized countries with over one crore population, Uttar Pradesh showed a higher intention to improve its capacities across the three pillars of the justice delivery system Police, prison and judiciary than most of the other states.
Uttar Pradesh in the last five years showed greater intention to improve on several trend indicators such as improvement of the share of women in police, improving the percentage of women functionaries in prison, increasing its budget utilization, the case pending per High Court judge and reducing vacancies among High Court judges.
It also highlighted that over five years, Maharashtra and West Bengal showed the highest intention to improve their capacities, followed by Gujarat, Haryana, and Punjab, while among the small states Goa, Meghalaya and Himachal Pradesh topped the table.
The report also pointed out that there was a very poor representation of women in both police and judiciary.
States do not even meet the minimum standard of 33 %, while Chandigarh has the best representation of women in police at 18 %.
Around 80 % of SC/ST/OBC reservations required to be followed and that there are high vacancies in prison staff.
Rohit Sharma becomes first Indian male cricketer to play 100 T20I - 09 Nov 19
Highlights:
Rohit Sharma became the first Indian man and second in world cricket to complete 100 T-20 Internationals.
He reached the milestone when he led the team in the second match against Bangladesh at the Saurashtra Cricket Association Stadium.
Shoaib Malik, with 111 games from Pakistan, is the only player to have played more than 100 T20 Internationals.
Rohit is currently the top-scorer in this format, with 2452 runs with regular skipper Virat Kohli second in the list with an aggregate of 2450 series.
Rohit scored the runs at a strike-rate of 136.67 with four hundred and 17 half-centuries.
Rohit Sharma holds the world record for the highest individual score by a batsman playing in a one-day international match, having scored 264 against Sri Lanka at Eden Gardens, Kolkata, on 13 November 2014.
He is the only player to have scored three double-centuries in this form of international cricket.
Manu Bhaker bags gold medal in women 10m air pistol event - 09 Nov 19
Highlights:
Manu Bhaker won gold in women's 10m air pistol event Vivaan Kapoor, and Manisha Keer won the yellow metal in junior trap mixed event at the Asian Shooting Championships.
Deepak Kumar won bronze in men's 10m air rifle event.
She is the second Indian shooter to earn an Olympic quota in the event.
She put up a dominant showing shooting 584 in qualification and 244.3 in the final to take gold. Chinese Asian Games champion Wang Qian took the silver with a score of 242.8.
Anjum Moudgil smallest of margins while Apurvi Chandela finished 12th.
Elavenil Valarivan made it to the final and finished fifth with a score of 187.1.
Indian shooters secured 10 Tokyo Olympics quotas in rifle and pistol events and lie behind China (25 quotas) and Korea (12) in the Asian region.
Asian Shooting Championships is governed by the Asian Shooting Confederation.
Asian Shooting Championships began in 1967.
These championships including almost all ISSF shooting events are held every four years.
Kumar Mangalam Birla conferred ABLF Global Asian award - 09 Nov 19
Highlights:
Kumar Mangalam Birla has conferred the ABLF Global Asian Award.
Kumar Mangalam Birla is presently the chairman of the Aditya Birla Group.
He has been awarded for his powerful individuals whose business footprint and commitment to excellence have engaged international interest and attention.
The Asia Business Leadership Forum (ABLF) is backed by the UAE government and currently runs in three forms- talks, awards, and publications.
This honor is particularly special as it comes close on the heels of our Group celebrating 50 years of our global presence.
NASA unveils its first electric airplane - 09 Nov 19
Highlights:
NASA, most prominent for its many Florida-launched exploits into space, showcased an early version of its first all-electric experimental aircraft, the X-57 Maxwell in the aeronautics lab in the California desert.
Tecnam P2006T twin-engine propeller plane, the X-57 under development since 2015 and remains at least a year away from its first test flight in the skies over Edward Air Force Base.
The two largest of 14 electric motors that will ultimately propel the plane - powered by specially designed lithium-ion batteries - NASA deemed the Maxwell ready for its first public preview.
The newly built simulator that allows engineers, and pilots to get the maneuver the finished version of the X-57 in flight, even as the plane remains under development.
Maxwell is the latest in a proud line of experimental aircraft, the National Aeronautics and Space Administration developed over many decades for many purposes.
The private companies have been developing all-electric planes and hover-craft for years, NASA's X-57 venture is aimed at designing and proving technology according to standards that commercial manufacturers can adapt for government certification.
The airworthiness and safety as well as for energy efficiency and noise, Brent Cobleigh, a project manager for NASA's Armstrong Flight Research Center at Edwards, about 100 miles (160 km) north of Los Angeles.
International Day of Radiology 2019 observed on November 8th - 09 Nov 19
Highlights:
International Day of Radiology event is organized by the International Society of Radiographers and Radiological Technologists (ISRRT).
The theme of International Radiology Day 2019 is Sports Imaging.
The role that imaging professionals play in the detection, diagnosis, prognosis, and treatment of sports-related injuries, increases the quality of care and treatment of patients.
International Day of Radiology (IDOR) celebration is a week-long celebration as National Radiologic Technology Week from 3 November to 9 November 2019.
World Radiography Day is observed on 8 November since 2007.
The World Radiography Day is celebrated on 8 November.
The European Society of Radiology (ESR) in 2011 resolved that there should be a celebration regarding radiology annually to mark the discovery of X-Radiation done by Roentgen on 8 November 1895.
Exim Bank gives $30 million line of credit to Ghana - 10 Nov 19
Highlights:
Export-Import (Exim) Bank provided a $30 million line of credit to Ghana for the potable water projects in the country.
Exim Bank entered into an agreement with Ghana for a line of credit (LoC) of $30 million (about Rs 210 crore) for financing rehabilitation and up-gradation of potable water system in Yendi, Ghana.
Under the arrangement financing of export of eligible goods, works and services from India would be allowed subject to their being available for shipping under the Foreign Trade Policy of India and whose purchase may be agreed to be financed by the Exim Bank.
The seller may procure the contract price supplied by the seller from India and the remaining 25 percent of goods and services for the purpose of eligible contracts from outside India.
The agreement under the LoC (soft loan or loan with a low-interest rate) is valid from October 11, 2019.
Legal Services Day is celebrated on 9th November - 10 Nov 19
Highlights:
Legal Services Day is celebrated every year on the 9th of November in all the state Authorities.
Legal literacy camps and functions are organized in many places in the capital city of the country.
Legal Services Day which first started by the Supreme Court in the year 1995 all across
India to offer help and support to the weaker and poor group of sections of people.
The aim of celebrating Legal Services Day is to offer them free of charge, proficient, and legal services to the people of weaker sections of society.
The day celebration is organized all over India to increase awareness of free legal aid towards every weak citizen of the country.
It aims to make sure the availability of free services to the weaker section people as well as making them conscious about their rights.
The right message sends by the government authorities that all the people who come under underprivileged citizens free legal services as their constitutional right. Service is free legal aid, which is not associated with a charity.
The significance of organizing the free services in Nagaland has been emphasized by the Deputy Commissioner Dimapur, Hushili Sema, where the disabled people of society would be benefited and assisted in a variety of ways.
There is also a need to be mindful of child labor and old parents by opening the welfare centers.
The state government has supported and cooperated a lot by granting the funds needed for the SSLSA operations.
India to host 2023 Mens Hockey World Cup - 10 Nov 19
Highlights: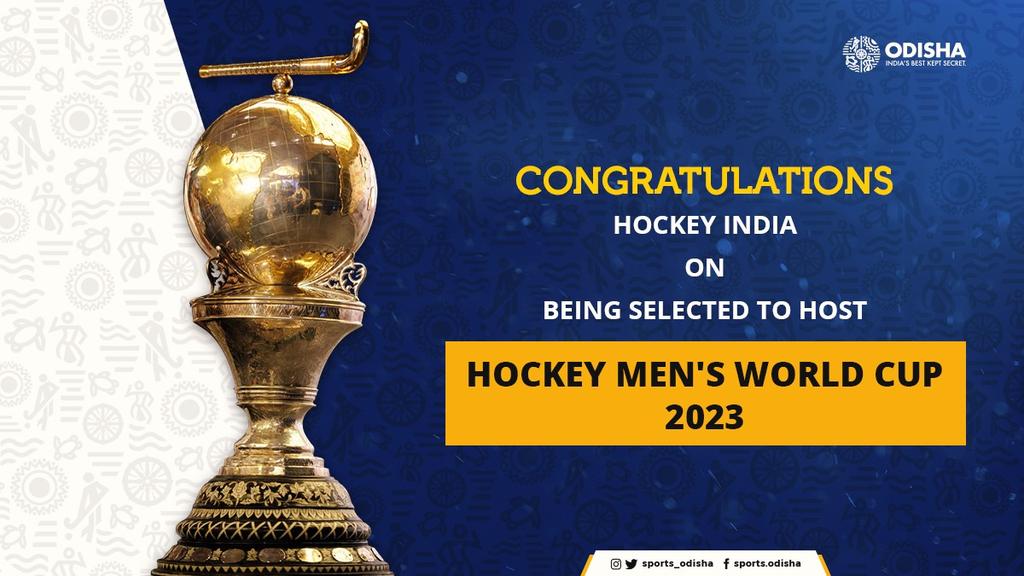 India will host the Men's Hockey World Cup for the second consecutive time after the country was picked to host the game's showpiece event in 2023 by the International Hockey Federation (FIH) in Lausanne.
The Men's Hockey World Cup in India from January 13 to 29.
In another decision made by the Executive Board during the FIH's last meeting of the year, Spain and the Netherlands named as the co-hosts of the 2022 Women's World Cup scheduled to be held from July 1 to 22.
The host nations will announce the venues at a later date.
India becomes the first country to stage four men's Hockey World Cups after having hosted the showpiece in 1982 (Mumbai), 2010 (New Delhi) and 2018 (Bhubaneswar).
The Netherlands hosted three men's tournaments.
The country will be completing 75 years of independence in 2023, and so Hockey India wanted to host the World Cup to showcase the growth of the sport in the country on that occasion.
Belgium and Malaysia are the other two to have presented bids to host the next edition of the men's World Cup.
Women's World Cup, five countries, namely Germany, Spain, the Netherlands, Malaysia, and New Zealand, presented their bids.
The competition format of the 2023 World Cup will be the same as the last edition.
The primary mission of FIH is to grow the sport worldwide requires to make investments.
India hosted some of the most significant hockey events in recent times, including the FIH Champions Trophy in 2014, FIH Junior Men's World Cup in 2016, FIH Hockey World League Final in 2017, FIH Men's Series Finals in 2019 and the recently concluded FIH Hockey Olympic Qualifiers.
The 14th edition of the Men's Hockey World Cup in 2018 recognized as one of the best hockey events ever.
Google India appoints former Star and Disney head Sanjay Gupta as new Country Manager - 10 Nov 19
Highlights:
Google appointed Sanjay Gupta as its new country manager and vice president of sales and operations.
He succeeds in Rajan Anandan.
He left Google and joined Sequoia Capital India as its managing director.
The Star sports business through acquisitions of cricketing properties and launch of the Pro-Kabaddi League and football league, Indian Super League.
Google to competitive and new digital economy to build inclusive Internet for everyone in India.
Hotstar's former head, Ajit Mohan joined Facebook, Google's arch-rival.
Google's revenue from sales of advertisements was Rs 9,203 crore, according to the Registrar of Companies filings. In 2017-18, the company had reported a gross income of Rs 9,338.
Bharti Airtel as the chief marketing officer for the mobile business.
ADB approves $300 million for power transmission expansion in Bangladesh - 10 Nov 19
Highlights:
The Asian Development Bank (ADB) approved a 300 million dollar loan for a project to expand power transmission lines in Greater Dhaka and the western zone of Bangladesh.
The Asian Infrastructure Investment Bank has 200 million dollars in co-financing to fund transmission lines, substations, and an enterprise resource planning system.
The assistance also comprises a 750,000 dollar grant from China's Poverty Reduction and Regional Cooperation Fund.
The project construct 40 km of transmission lines and 4,450 megavolt-ampere (MVA) of substations in Greater Dhaka as well as 368 km of transmission lines, 3,070 MVA of substations and 20 bay extensions in the western zone.
It will also establish an enterprise resource planning system, a drone inspection centre to improve operational efficiency and enhance work-space safety in the executing agency, the Power Grid Company of Bangladesh Ltd.
The government and executing agency will contribute 249 million dollars equivalent toward the 750 million dollars total cost of the project which is due for completion by June 2024.
Centre approves to set up four medical device parks - 11 Nov 19
Highlights:
The government has approved setting up four medical device parks in the country.
It aims to support the Make in India initiative.
It will also provide world-class products at affordable prices for treatment.
The four parks will be set up in Andhra Pradesh, Telangana, Tamil Nadu, and Kerala.
The states Uttarakhand and Gujarat have also approached the Centre for a go-ahead for such parks.
These parks will provide the necessary infrastructure, where companies can easily plug and play.
This will not only cut import bills but will also help in easy access to standard testing facilities and reduce the cost of production.
The project of Andhra Pradesh Medtech Zone for the creation of Common Facility Centre (CFC) for Superconducting Magnetic Coil Testing and Research was given in-principle approval recently.
The scheme proposes to provide Rs. 25 crores or 70% of the project cost of setting up CFCs, whichever is less, for the creation of common facilities in any upcoming park.
India celebrates the National Education Day on 11 November - 11 Nov 19
Highlights:
National Education Day is celebrated on 11 November in India.
The day aims to commemorate the birth anniversary of Maulana Abul Kalam Azad.
On 11 September 2008, the Ministry of Human Resource Development (MHRD) had decided to celebrate 11 November as National Education Day.
The ministry decided to commemorate the birthday of Maulana Abul Kalam Azad for his contribution to the cause of education in India.
The National education day is celebrated from the year 2008.
Maulana Abul Kalam Azad : A brief History
Maulana Sayyid Abul Kalam Ghulam Muhiyuddin Ahmed bin Khairuddin Al-Hussaini Azad was an Indian scholar and independence activist.
He was famously called as Maulana Azad.
He was one of the senior leaders of the Indian National Congress (INC) during the Indian independence movement.
Maulana Azad established the national education system.
He focused on free primary education.
In 1922, he was awarded Bharat Ratna for his contributions toward education.
The 27th Conference of COCSSO is being held in Kolkata - 11 Nov 19
Highlights:
The 27th Conference of Central and State Statistical Organizations (COCSSO) is being at Kolkata, West Bengal. It is being held from 11-12 November 2019.
It was inaugurated by Prof. Bimal K Roy, Chairman, National Statistical Commission.
The conference provided a platform to bring all stakeholders together to discuss statistical matters of interest.
The conference highlighted the dynamically changing role of the professional statisticians in the context of technological advancements and transformations, which eventually lead to the well being of society.
Theme: The theme of the conference was the Sustainable Development Goals.
The theme highlighted the measures taken by MoSPI for a robust monitoring mechanism for Sustainable Development Goals (SDGs).
Delegations including Shri Pravin Srivastava, Chief Statistician of India-cum- Secretary, Ministry Statistics and Programme Implementation (MoSPI), Government of India.
Dr. G. C. Manna, Member, National Statistical Commission, Shri Vijay Kumar, Director General (Surveys), National Statistical Office and Shri T. K. Sanyal, Director General (Economic Statistics), National Statistical Office were also present on occasion.
Representatives from Central Government Ministries, State Governments, international agencies, academic institutions, corporate sector, community organizations, and other stakeholders participated in the conference.
COCSSO conference: A fact File
The 27th COCSSO Conference was organized by the Ministry of Statistics & Programme Implementation (MoSPI).
The conference is held every year.
COCSSO is a major national forum that creates coordination between the Central and State Statistical Agencies.
The aim is to put in coordinated efforts for making available reliable and timely statistics to planners and policymakers.
The 11th BRICS Summit to begin on 13 November in Brasilia - 11 Nov 19
Highlights:
The 11th BRICS Summit has been scheduled to be held in Brasilia, Brazil, from 13 November 2019.
BRICS developed sectoral cooperations in various areas, such as science and technology, trade promotion, energy, health, education, and innovation, bringing immense benefits to the BRICS societies.
BRICS Summit: A fact file
The first BRIC Summit was held in Russia in 2009.
The member group decided to work on reforming global governance.
In 2011 South Africa joined the group.
After the admission of South Africa, BRIC became BRICS.
In 2012, the fourth summit was held in New Delhi.
The summit has called for the transparent and merit-based procedure for the appointment of heads of international monetary institutions.
BRICS Summit 2019:
BRICS Summit 2019 will promote innovation, digital economy, and increase the reach of NDB and counter-terrorism measures.
Launching of BRICS Innovation Network, BRICS Institute of Future Network, and a Women Business Alliance will be the highlight of the summit.
World Science Day for Peace and Development was observed on 10 November - 11 Nov 19
Highlights:
World Science Day for Peace & Development was observed on 10 November every year.
The day ensures that citizens are informed of the developments in science.
It also highlights the role of scientists in broadening the understanding of the earth and making societies more sustainable.
The main aim of the day are to promote international and national solidarity for shared science between countries, strengthen the public awareness on the role of science for peaceful and sustainable societies, renew international and national commitment for the use of science for the benefit of societies and focus on the challenges faced by science and raising support for the scientific endeavor
The theme for the year 2019 is Open science, leaving no one behind.
Open Science is the growing global movement to make scientific research and data accessible to all.
Open Science causes an issue of science that is open to the research community refers to a science open to society.
In 1999, the leaders proclaimed the Declaration on Science and the Use of Scientific Knowledge and to follow up on the recommendations of the Science Agenda.
Framework for Action at the World Conference on Science in Budapest.
In 2001, UNESCO designated the observation of the World Science Day for Peace and Development on 10 November.
The first World Science Day for Peace and Development was observed on 10 November 2002 across the world.
Mahendra Nath Pandey conferred the 2019 National Entrepreneurship Awards - 12 Nov 19
Highlights:
The Union Minister of Skill Development & Entrepreneurship Dr. Mahendra Nath Pandey presented the National Entrepreneurship Awards 2019 to Enterprises and Ecosystem builders on 9 November 2019.
A total of 36 entrepreneurs and Ecosystem builders received the award.
The fourth edition of the award ceremony was organized by the Ministry of Skill Development and Entrepreneurship.
The day marks the completion of 5 years of setting up of the Ministry in 2014.
The National Entrepreneurship Awards aimed to honour the outstanding young First-Generation Entrepreneurs, and Ecosystem builders.
The award recognized their outstanding contribution to entrepreneurship development and provided support to the entrepreneurs.
It also aimed to establish an entrepreneurial attitude among future generations and the Youth of India.
A jury headed by Dr. R.A. Mashelkar constituting experts from industry, academics, and business selected the winners for the award. The winners were awarded under three categories:
A1 category for initial investments up to Rs. 1 lakh
A2 category for initial investments between Rs. 1 lakh to Rs. 10 Lakh
A3 category for initial investment between Rs. 10 lakh to Rs. 1 crore
Also, it included four special categories namely Women Entrepreneur, Entrepreneur from SC/ST Category, Entrepreneur from People with Disability category, Entrepreneur from difficult areas
The award Winners received a Trophy, Certificate, and a Cash Prize of Rs.5 lakh for enterprises and individuals and Rs.10 lakh for organizations and institutes.
Former Chief Election Commissioner Seshan passed away - 12 Nov 19
Highlights:
Former Chief Election Commissioner (CEC) Tirunellai Narayana Iyer Seshan, 86 years old, passed away in Chennai, Tamil Nadu, on 10 November 2019. He died due to cardiac arrest.
TN Seshan was a 1995 batch IAS officer of Tamil Nadu cadre.
He served as the tenth Chief Election Commissioner of India (CEC) from 12 December 1990 to 11 December 1996.
He reformed elections by largely ending its malpractices in India.
He is known for enforcing the model code of conduct.
He led the game-changing electoral reforms in the 1990s.
He redefined the status and visibility of the Election Commission of India (ECI).
He was awarded the Ramon Magsaysay Award in 1996 for his service to the government.
Indias first elephant memorial in Mathura unveiled - 12 Nov 19
Highlights:
Wildlife SOS, India-based conservation charity, unveiled India's first elephant memorial in Mathura, Uttar Pradesh.
The memorial is a unique way to honour elephants that lost their lives to illegal trafficking, abuse, and cruelty.
Most elephants used in tourist rides and circuses suffer intense torture all through their lives.
The memorial has stone boulders and black granite plaques with the names of some elephants, who suffered this fate, engraved on them.
The memorial will be a constant reminder that elephants belong in the wild, and they must be protected and conserved there.
No wild animal deserves a life of brutality, such as that suffered by captive elephants in India.
Wildlife SOS was established in the year 1995.
It was founded by Kartick Satyanarayan and Geeta Seshamani.
The main objective of Wildlife SOS is to protect and preserve India's wildlife.
The non-profit organization runs rehabilitation and rescue centres for wildlife, conserve habitats for the animals.
It is currently one of the largest Wildlife Organisations in South Asia.
World Pneumonia Day is observed on 12 November - 12 Nov 19
Highlights:
Every year ,World Pneumonia Day is observed on 12th November, aims to fight against pneumonia.
The theme for 2019 World Pneumonia Day is "Healthy lungs for all".
The day aims to raise awareness, promote prevention and treatment, and produce action to combat the disease.
It also highlights the proven approaches and solutions in need of additional resources and attention.
Pneumonia: A fact file
Pneumonia is the world's leading infectious killer of children under the age of 5.
It is caused by a bacteria known as Streptococcus pneumonia.
Other bacterial causal organisms are Mycoplasma pneumonia, Haemophilus influenza, etc.
The infection inflames the air sacs in one or both lungs.
It may fill with fluid or pus and cause cough with phlegm or pus, chills, fever, and difficulty breathing. Apart from bacteria, viruses, and fungi can also cause pneumonia.
Symptoms:
Fatigue, Fever, sweating, Weakness, Diarrhoea, Headache, Nausea, or vomiting are the symptoms of pneumonia.
Prevention:
It can be prevented by encouraging breastfeeding, properly washing hands with soap multiple times a day, provide immediate medical attention to diseased children by means of antibiotics, and oxygen therapy.

World Pneumonia Day was established by the Global Coalition against Child Pneumonia in 2009.
In 2009, pneumonia killed approx 1.2 million children each year.
In 2013, the World Health Organization (WHO) and the United Nations Children's Fund is a United Nations agency (UNICEF) released the Integrated Global Action Plan for the Prevention and Control of Pneumonia and Diarrhoea.
The plan sets a target of less than three child pneumonia deaths per 1000 live births in every country by 2025.
The Global Coalition against Child Pneumonia is a network of government, non-government, international, community-based organizations, research and academic institutions, foundations, and individuals.
Suranga Bawadi entered the World Monuments Watch List - 12 Nov 19
Highlights:
Suranga Bawadi has entered the World Monuments Watch List under the Ancient Water System of the Deccan Plateau of the World Monument Funds.
It is situated in Bijapur, Karnataka.
It is an integral part of the ancient Karez System by which water was supplied through subterranean tunnels.
Suranga Bawadi:
Suranga Bawadi was built in the 16th century by Adil Shah-I of the Adilshahi dynasty of Bijapur.
The system was aimed to supply water to Vijaypura in Karnataka.
Karez System is a method to harness water in which groundwater is brought to the surface by a tunnel.
No mechanical pump or lift is used in the system.
The water from the underground source was brought by gravity alone.
The technology originated in Persia and Iran.
This technology was widely used during the medieval period.
Gujarat government approved CNG terminal in Bhavnagar - 13 Nov 19
Highlights: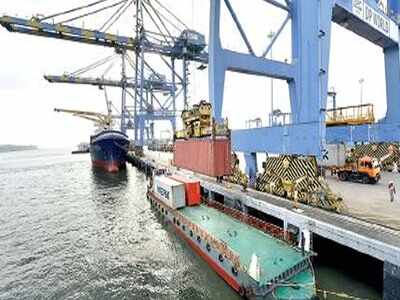 The Gujarat government gave its approval for a Compressed Natural Gas (CNG) terminal in Bhavnagar, Gujarat.
The proposed investment for the CNG terminal project is Rs.1,900 crore.
The approval for the facility was given by the Gujarat Infrastructure Development Board headed by Chief Minister Vijay Rupani.
It is expected that it would be the world's first CNG port terminal.
The terminal will be developed jointly by Mumbai-based Padmanabh Mafatlal Group and the UK-headquartered Foresight Group.
The Gujarat Maritime Board (GMB) signed an MOU with Foresight Group for the setting up of the port terminal at Bhavnagar in the Vibrant Gujarat Summit.
The summit was held in January 2019.
The investors also plan to develop a Ro-Ro terminal, liquid cargo terminal, and container terminal at Bhavnagar port.
The proposed CNG port terminal will have a capacity to handle 1.5 million metric tonnes per annum (MMTPA).
The existing port at Bhavnagar has the capacity to handle three MMTPA cargo, and the new terminals will have the overall capacity to handle nine MMTPA.
The consortium will invest Rs.1,300 crore in the first phase and Rs.600 crore in the second phase.
For the implementation of CNG and other terminals on the north side of the existing port, the existing infrastructure is to be majorly restructured, including the construction of two lock gates, dredging in the water channel of the port basin, and off-shore infrastructure for CNG transportation.
Justice Kureshi to take oath as Chief Justice of Tripura HC on 16 Nov - 13 Nov 19
Highlights:
The Chief Justice of High Court (HC) of Tripura Justice Akil Abdulhamid Kureshi will take oath on 16 November 2019.
The oath of office will be administered by Tripura Governor Ramesh Bais in Agartala on 16 November.
On 8 November, the Union Ministry of Law and Justice appointed Justice Akil Abdulhamid Kureshi, the Judge of the Bombay High Court, as the new Chief Justice of Tripura.
The appointment was approved by the President of India.
The appointment of Justice Kureshi will effect from the date he assumes charge of his offices.
The former Chief Justice of High Court of Tripura, Justice Sanjay Karol, was sworn in as Chief Justice of Patna High Court on 11 November 2019.
Justice Akil Abdulhamid Kureshi will replace Justice Sanjay Karol as the Chief Justice of the High Court of Tripura.
Justice Akil Abdulhamid Kureshi: A fact file
Kureshi was born on 7 March 1960.
He served as the Gujarat High Court as justice from the year 2004 till 2 November 2018.
In November 2018, he was posted as justice of Bombay High Court.
On 10th May 2019, the Collegium of Supreme Court recommended Justice Kureshi's name as Chief Justice of Madhya Pradesh High Court.
On 5th September 2019, the again collegium recommended his name to elevate as Chief Justice of Tripura High Court.
India to host the 19th council of heads of government of SCO - 13 Nov 19
Highlights:
India is to host the 19th council of heads of government of the Shanghai Cooperation Organisation (SCO) in 2020.
This will be India's first such high-level meeting of the eight-member grouping to be organized by New Delhi after its admission into the grouping in 2017.
The decision was made at the SCO summit held in Tashkent.
The 18th meeting of SCO's council of heads of government-held at Tashkent in the month of October 2019. Defence Minister Rajnath Singh represented India at the summit in Tashkent.
SCO: A fact file
SCO is a permanent intergovernmental international organization. SCO was established in 1996.
It is headquartered in Beijing, China.
It is responsible for strengthening mutual trust and neighborliness among the member states.
The founding members of SCO are China, Russia, Kazakhstan, Kyrgyzstan, and Tajikistan. Later, Uzbekistan was admitted to the group.
The declaration of SCO was signed in 2001.
In 2015, India and Pakistan were admitted to the group, and they joined the grouping officially in 2017.
SCO has four observer states,namely Belarus, Afghanistan, Iran, and Mongolia.
It has six dialogue partners, namely Azerbaijan, Armenia, Cambodia, Nepal, Turkey, and Sri Lanka.
Mihir Shah Committee to draft New National Water Policy - 13 Nov 19
Highlights:
The government of India formed a high-powered committee led by Mihir Shah to analyze and draft new water reforms.
The announcement about the team was made by the Union Ministry of Water Resources on 11 November 2019.
The ten-member committee has been tasked to bring both the Central Water Commission (CWC) and the Central Ground Water Board (CGWB) in its ambit.
The team will analyze the various gaps left unaddressed by the two agencies.
National Water Policy: A fact file
National Water Policy was formulated by the Ministry of Water Resources.
The policy will govern the planning and development of water resources and their optimum utilization.
In September 1987, the first National Water Policy was adopted.
It was reviewed and updated for the first time in 2002 and later in 2012.
India ranked fourth in the 14th Asian Championship Shooting - 14 Nov 19
Highlights:
Indian teen shooter Saurabh Chaudhary won the silver medal in men's 10m air pistol event at the 14th Asian Shooting Championship in Qatar.
He shot 244.5 to claim the silver medal.
The gold was won by North Korea's Kim Song Guk.
He won the top prize with a world record of 246.5.
India won fourth in the championship with a medal tally of 26 out of which, five gold, ten silver, and 11 bronze. China secured the first rank, followed by South Korea and North Korea.
Other winners:
In women's 10 m air pistol event, Manu Bhaker of India won the gold medal. She defeated China's Wang Qian to claim the position.
The team of Chaudhary, Sharvan Kumar, and Verma won bronze with a total of 1740 in the qualifying, finishing behind China (1745) and Korea (1744).
Munin Barkotoki Literary Award- 2019 to be awarded to Ankur, Monoranjan - 14 Nov 19
Highlights:

The Munin Barkotoki Memorial Trust has selected young poet Ankur Ranjan Phukan and short story writer Monoranjan Bori for the Munin Barkotoki Literary Award 2019.
The award recognized the manuscripts Ankur Ranjan Phukan's Khando-ta and Monoranjan Bori's Moh-jokh.
The award aims to encourage young and promising writers in the Assamese.
Munin Barkotoki Literary Award 2019:
The award was instituted by the Munin Barkotoki Memorial Trust.
It is presented every year.
The award carries a cash prize of Rs. 50,000, along with a citation and a plaque.
The 25th edition of the award, Munin Barkotoki Literary Award 2019, will be conferred at a formal function in Guwahati.
6th World Congress on Rural and Agricultural finance - 14 Nov 19
Highlights:
The World Congress on Rural and Agricultural Finance (WCRAF) began in New Delhi on November 12, 2019.
It aims at bringing together stakeholders of rural and agricultural finance all over the world.
The Congress is an opportunity to strengthen business relations and to promote products and services.
The Congress is held at regular intervals of 3 year period.
The first Congress was held in Addis Ababa, Ethiopia in 2005.
The second congress was held in Bangkok in 2007.
The third Congress was held in 2010 in Marrakech, Morocco.
The fourth Congress was held in Paris in 2013.
The 5th Congress was held in Dakar, Senegal in 2016.
The 6th WCRAF is being held in New Delhi. The Congress is co-hosted by NABARD-National Bank for Agriculture and Rural Development, Asia Pacific Rural and Agricultural Credit Association and Ministry of Agriculture and Farmers Welfare.
Theme: "Rural and Agricultural Finance: Critical Input to achieve Inclusive and Sustainable Development"
To promote Global value chains in agriculture
To help in tackling food security
To ensure agriculture is in line with sustainability, natural resource conservation and social harmony.
To achieve the objective the financial institutions should constantly evolve innovatively to provide rural people stable and constant financial services.
The Congress gives importance to financial institutions that promote agricultural and rural finances. These financial systems also help maintain social and environmental balances with their strong efforts.
The Congress aims at achieving the SDG Goals 1 and 2
SDG-1: Economic Growth should be inclusive providing sustainable development and promoting equality to end poverty by 2030
SDG-2: To promote investment in agriculture to enhance sustainable agricultural productivity and sustainable food production.
Justice Sanjay Karol sworn in as Chief Justice of Patna HC - 14 Nov 19
Highlights:
Justice Sanjay Karol has been sworn in as the 43rd Chief Justice of Patna High Court.
His oath for office and secrecy was administered by Bihar Governor Phagu Chauhan at the Raj Bhavan in Patna.
He succeeded Justice Amreshwar Pratap Sahi, who has been transferred as Chief Justice of Madras High Court, Chennai.
His swearing-in ceremony was also attended by Bihar Chief Minister Nitish Kumar, Deputy Chief Minister Sushil Kumar Modi, state ministers, judges of the High Court and other senior officials.
Justice Sanjay Karol :A fact file
Born and brought-up Himachal Pradesh, Justice Karol was elevated to higher judiciary as judge in high court of Himachal Pradesh on 8 March 2007.
He had served as advocate general of Himachal Pradesh for 5 years.
Before being appointed as the Chief Justice of Tripura high court on 9 November 2018, Justice Karol had also been on the senior panel of central government in Supreme Court.
On 17 October 2019, the Supreme Court collegium made recommendation to central government to transfer Justice Karol as Patna high court Chief Justice while his predecessor Chief Justice Amreshwar Pratap Sahi was recommended to be transferred as chief justice of Madras high court.
Then on 30 October, Central government finally issued notification regarding transfer of judges as per the recommendation of collegium with condition that they would assume charge of their respective office on or before November 13.
Article 214 of constitution of India states that- each state of India shall have a High Court.
The Chief Justice of a High Court is appointed by President with consultation of Chief Justice of India (CJI) and the Governor of respective State, in accordance to Article 217 of Indian constitution.
First case of sexually transmitted Dengue confirmed in Spain - 14 Nov 19
Highlights:
A case concerning a 41-yearold man from Madrid, Spain spreading dengue through sexual contact was confirmed by Spanish health authorities.
This is the world first ever instance to be reported of the dengue virus spreading through sexual contact which until recently was thought to be transmitted only by mosquitoes.
The man concerned in this case contracted dengue after having sex with his male partner who picked up the virus from a mosquito bite during a trip to Cuba and the Dominican Republic.
His dengue infection was confirmed in September 2019 and it puzzled doctors because he had not travelled to a country or not even resided in an area which was known to have reported cases of fever before.
However since his partner presented the same symptoms as him and had previously visited Cuba, the analysis of their sperm carried out by health authorities revealed that not only did both of them have dengue but it was exactly the same dengue virus which circulates in Cuba.
Later, the Stockholm-based European Centre for Disease Prevention and Control (ECDC), an European Union (EU) agency which monitors health and disease in Europe, notified that to their knowledge, this is the first sexual transmission of the dengue virus.
Dengue fever:
It is caused by one of the five serotypes or strains of the dengue virus.
Until now the virus has only been known to be transmitted to humans via the bite of an infected mosquito.
Most Common Symptoms: high-grade fever, joint pain, muscle pain and general fatigue.
There is no vaccine against the virus, as a result of which treatment is largely based on controlling symptoms an individual has.
Wildlife biologist K. Ullas Karanth awarded George Schaller Lifetime Award - 15 Nov 19
Highlights:
Wildlife biologist K. Ullas Karanth was awarded the Wildlife Conservation Society's George Schaller Lifetime Award in Wildlife Conservation Science for his contribution to the field of conservation.
He is the first recipient of WCS's award.
WCS George Schaller Lifetime Award in Wildlife Conservation Science
The award is instituted by Wildlife Conservation Society (WCS), New York.
It is named after WCS's Dr. George Schaller, considered to be one of the greatest wildlife scientists and conservationists globally.
The Lifetime Award was created to honour WCS colleagues for outstanding contributions to saving wildlife and wild places.
Dr. K. Ullas Karanth:
He joined WCS in 1988 and was inspired to become a wildlife biologist by the work of Dr. Schaller.
He is currently the Director of Centre for Wildlife Studies, Bengaluru, Karnataka.
His research is described as pioneering and groundbreaking with focus on ecology of tigers, predator-prey population ecology, sympatric predators and other large mammals, and mitigation of human-wildlife conflicts.
He has also provided research expertise to projects across many countries including- Russia, Indonesia, Cambodia, Thailand, Malaysia, Lao PDR, Myanmar, Africa and Latin America.
Other Awards Received: Sanctuary Asia Lifetime Achievement Award (2007), the J. Paul Getty Award for Conservation Leadership (2007), the Karnataka Rajyotsava Award (2010) and the Padma Shri (2012).
Famous mathematician Vashishth Narayan Singh passed away - 15 Nov 19
Highlights:
Famous mathematician Vashishth Narayan Singh passed away in Patna on 14 November 2019 at the age of 77.
He was suffering from mental illness schizophrenia for 40 years.
He earned world recognition as he challenged Einstein's theory of relativity.
Vashishth Narayan Singh: Fact file
Vashishth Narayan Singh was born on 2 April 1942.
He moved to America in 1965 after his talent was recognized by Professor John Kelly of the University of California.
He worked as an associate professor at Washington University.
He worked at NASA, where he surprised many people with his mathematical skills.
In 1971, he returned to India and worked at IIT Kanpur, IIT Bombay, and ISI Kolkata.
Amit Panghal was conferred the Haryana Gaurav award - 15 Nov 19
Highlights:
India boxer Amit Panghal was conferred the Haryana Gaurav award for winning the silver medal in the World Boxing Championship.
The award was conferred by the Haryana in UK Association.
The association also honored the International Sports Curator Sunil Yash Kalra.
The awards were presented by Elected Member of British Parliament from Southall, London, Virendra Sharma, at an award ceremony held in London.
Haryana Gaurav award:
The Haryana Gaurav award is presented every year to those who have been successful in leaving a mark in the field of sports.
In 2018, the boxer Manoj Kumar was conferred with the same award.
Nita Ambani to be an honorary trustee of the Metropolitan Museum of Art - 15 Nov 19
Highlights:
Nita Ambani has been named as an honorary trustee of The Metropolitan Museum of Art on 12 November.
The announcement was made by Daniel Brodsky, the chairman of the museum.
She is the first Indian to be honoured so.
She was elected at a meeting of the Board.
She was selected for her commitment to The Met, and to preserving and promoting India's art and culture is truly exceptional.
She has provided enormous support on the museum's ability to study and display art from every corner of the world.
Cyrus Poonawalla conferred the ABLF Lifetime Achievement Award - 15 Nov 19
Highlights:
Dr. Cyrus Poonawalla, founder and chairman of Serum Institute of India, was conferred with the ABLF Lifetime Achievement Award in Dubai, UAE, on 14 November 2019.
The award was presented by the 12th edition of the Asian Business Leadership Forum (ABLF).
The award recognized visionary leaders from across Asia, who inspire and set high standards in leadership excellence.
Poonawalla was acknowledged for his unparalleled and continuous mission of global immunization and his path defining philanthropic initiatives.
Dr. Poonawalla also received the Degree of Doctor of Science, honoris causa by the University of Oxford, United Kingdom, in June 2019.
He was also presented with the honorary degree of Doctor of Humane Letters by the University of Massachusetts, Boston, USA, in 2018.
The award recognized his outstanding contribution to improving public health for all communities.
Dr. Cyrus Poonawalla was felicitated with the first-ever Vaccine Hero Award by Global Alliance for Vaccine Initiative (GAVI).
He was awarded for his focus on public causes and underserved communities.
Ravi Prakash was awarded BRICS Young Innovator Prize - 16 Nov 19
Highlights:
Ravi Prakash, Ph.D. scholar of ICAR-National Dairy Research Institute (NDRI), Bangalore won the BRICS Young Innovator Prize in the fourth BRICS-Young Scientist Forum (YSF)-2019 held from November 6-8 in Rio de Janeiro, Brazil.
The award carried a cash prize of $25,000 (Rs.18 lakh).
He was awarded for inventing an affordable, indigenously designed milk chilling unit for small to marginal rural dairy farmers.
Milk chilling unit Invention:
The technology could be used for chilling milk from the point of production by bringing down the temperature of raw milk from 37 Degree Celsius to 7 Degree Celsius within 30 minutes using nano-fluid based phase change materials.
The innovation is of great socio-economic importance for all the developing countries by preserving the quality and safety of milk just after production.
Ravi Prakash: A fact file
Mr. Prakash is from the West Champaran District of Bihar.
He was born and raised in a farmer's family.
He has a keen interest in addressing rural issues of farmers.
Ravi completed his B.Tech and M.Tech degree from ICAR-NDRI, Karnal.
He won the Gandhian Young Technological Innovation Award by the President of India in 2018.
World Diabetes Day is observed on 14 November - 16 Nov 19
Highlights:
World Diabetes Day is celebrated on 14 November across the world every year.
The day aims to create awareness of the effects of diabetes and the complications caused by the disease.
It provides a platform to promote the International Diabetes Federation (IDF) advocacy efforts throughout the year.
World Diabetes Day is observed in around 200 diabetic member associations across 160 different countries.
Apart from these associations, medical professionals and individuals all over the world celebrate World Diabetes Day.
The theme for the 2019 World diabetes day is Family and Diabetes.
The theme focuses on creating awareness of the impact that diabetes has on the family and support network of those affected.
The campaigns held on the day is represented by a symbol with a blue circle logo on a white background.
The blue circle represents the global symbol for diabetes awareness.
Brief History:
The International Diabetes Federation (IDF) and the World Health Organization (WHO) introduced the World Diabetes Day in 1991.
World Diabetes Day was adopted in the year 2007 after the United Nations passed a resolution on diabetes.
The first World Diabetes Day was observed on 14 November 2007.
The day is observed annually.
The day was established in response to the sudden rise of diabetes around the world. This day is celebrated worldwide in 160 countries and territories.
Blue-lit public monuments and other lighting ceremonies on 14 November have long symbolized an international gesture of solidarity for diabetes awareness.
Diabetes is a condition that occurs when blood glucose, also called blood sugar, is too high.
Glucose in the blood is the main source of energy.
It is gained from food.
Insulin converts glucose from food to get into the cells to be used for energy. Insulin is a hormone made by the pancreas.
The symptoms of diabetes include excessive thirst and hunger, frequent urination, weight gain or loss, nausea, irritability, fatigue, blurred vision, slow-healing wounds.
India to host 2019 World Kabaddi Cup - 16 Nov 19
Highlights:
India is to host the 2019 World Kabaddi Cup from 1-9 December 2019.
It will be organized by the Punjab State government.
It was announced by the Punjab Sports Minister Rana Gurmit Singh Sodhi.
The inauguration ceremony of the event will be held on 1 December at Guru Nanak Stadium, Sultanpur Lodhi, and four matches are scheduled for the opening day.
Nine teams, namely India, England, Sri Lanka, Kenya, USA, Australia, New Zealand, Pakistan, and Canada, are expected to take part in the 2019 World Kabaddi Cup tournament.
India ranked 78th in the Global Bribery Risk Index - 16 Nov 19
Highlights: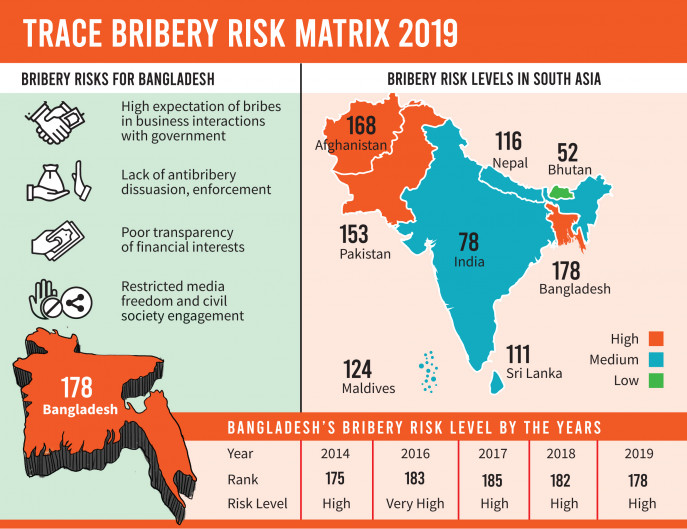 India ranked 78th in the Global Bribery Risk Index out of 178 countries.
The index was released by Trace Bribery Risk Matrix. India scored with a total risk score of 48.
TRACE provides a score from 1 to 100 to each country for each domain. If a country gets a higher score it means it is at a higher risk of business bribery.
The Matrix identified as the country with the highest risk in terms of bribery threats in South Asia. Bangladesh scored 72 out of 100 in 2019, which is two points higher than its score in 2018.
The global average score is 51.
According to the list, the 5 countries with the lowest bribery risk in the world are New Zealand, Norway, Denmark, Sweden, and Finland.
The countries with the highest risk are Venezuela, Yemen, North Korea, South Sudan, and Somalia.
Afghanistan ranked 168 and Pakistan ranked 153 are the South Asian countries with a high bribery risk rate. Bhutan ranked 52 and has the least risk of bribery among the South Asian countries.
TRACE Matrix: A fact file
TRACE Matrix is headquartered in the United States and registered in Canada. It is a globally recognized anti-bribery business association.
TRACE Matrix will provide multidimensional, actionable insights that the business bribery risk will be used by companies to develop a more targeted compliance procedure.
Tobacco Board of India received the 2019 Golden Leaf Award - 16 Nov 19
Highlights:
Tobacco Board of India was awarded the Golden Leaf Award in the Most Impressive Public Service Initiative category for the year 2019 on 14 November 2019.
The award recognized the Tobacco Board's efforts to initiate various sustainability green initiatives in Flue-Cured Virginia (FCV) tobacco cultivation in India.
The award was presented to the Executive Director of Tobacco Board, K. Sunitha at the Tab Expo 2019 event in Amsterdam, The Netherlands.
Golden Leaf Awards:
The Golden Leaf Awards were established to recognize professional excellence and dedication in the tobacco industry by Tobacco Reporter, an international magazine in the year 2006.
The Golden Leaf Award under Most Impressive Public Service Initiative category is given to a company or institution that introduced a public service programme or educational campaign of creativity, effectiveness to date, and best use of resources.
The Golden Leaf Award is granted every year to companies that have achieved outstanding performance in five categories, namely:
1) most impressive public service initiative
2) most committed to quality
3) most exciting newcomer to the industry
4) most promising new product introduction
5) most outstanding service to the industry
Tobacco Board's measures:
Tobacco Board included various initiatives on natural farming in tobacco cultivation for the production of organic tobaccos.
It also took initiatives to improve the soil health through green manuring, introduced 365 days green cover in tobacco cultivation, promoted advanced nursery technologies like Green Tech nurseries, elimination of Non-Tobacco Related Material (NTRM).
It also took efforts to eliminate the pesticide residues in tobacco by encouraging residue-free tobacco cultivation, energy conservation initiatives that resulted in energy savings of 25%.
The Board also developed greenery through mandatory planting of trees by tobacco farmers and tobacco trade.
It educated and guided farmers on Good Agricultural Practices (GAP).
To improve soil health, the Tobacco Board has promoted green manuring.
In the 2019-2020 crop season, an area of 8,200 hectares was covered under green manure crops in Andhra Pradesh after a special drive.
The Board introduced natural farming techniques for the production of organic and residue-free tobaccos.
Tobacco Board has also supplied 6,50,000 saplings through the forest department to the tobacco farmers for greenery development in tobacco-producing areas.
Medipally police station becomes the first child friendly police station in Telangana - 17 Nov 19
Highlights:
Medipally police station in Rachakonda, Hyderabad, has become the first child-friendly police station in Telangana.
The inauguration programme was held on Children's Day 14 November 2019.
The state's first child-friendly police station was launched by Bachpan Bachao Andolan (BBA) and Telangana police department.
BBA will organize a training session to create awareness, sensitize, and inform police personnel on the guidelines laid down by the National Commission for Protection of Child Rights (NCPCR) for establishing child-friendly police stations.
It highlights the role of police in child-related issues, and the organization apprised the stakeholders of the importance to ensure no procedural provisions are disregarded while dealing with distressed children.
The Child-friendly police stations aim to ensure that every child has proper and timely access to justice.
These police stations promise a facilitating environment.
It encourages higher reporting of crimes relating to children.
It aims to bring justice to children in the state.
The Medipally police station has been furnished with a bed to rest, decorated with wall paintings, water coolers to make children comfortable and feel relaxed.
It is expected that the presence of books, toys, and games in the rooms will aid in making children less anxious.
JK Grameen Bank ranked first among the 56 RRBs across India - 17 Nov 19
Highlights:
J&K Grameen Bank secured the top position in terms of achievement of Rupay Card transaction targets (POS and eCOM). It has been ranked first among the 56 RRBs across the country.
National Payments Corporation of India (NPCI) survey reported that Bank had achieved a 94.95% target for POS/ eCOM transactions for the last financial year 2018-19.
JKGB offers digital products to its customers as RuPay Debit Cards, PMJDY Debit Cards, Kisan Cards, NEFT/ RTGS, POS, IMPS, eCOM, SMS Alerts, BHIM UPI, ABPS, and DBT.
The Bank has been providing digital services to its customers.
J&K Grameen Bank:
J&K Grameen Bank (JKGB) was established on 30 June 2009 under sub-the RRB Act, 1976.
It functions in 11 Districts in the Union Territory (UT) of Jammu & Kashmir and 2 Districts in UT of Ladakh.
The Bank has Six Regional Offices and 217 branches.
The Bank provides all kinds of financial services in both the Union Territories.
The Chairman of the Bank is Janak Raj Angural.
Sharad Kumar won a silver medal in the World Para Athletics Championships - 17 Nov 19
Highlights:
Sharad Kumar won a silver medal in the World Para-Athletics Championships in Dubai.
Mariyappan Thangavelu also won a bronze medal in the championship.
This win has to lead both of them to qualify into the Tokyo Paralympics 2020.
Two-time Asian Para Games champion Sharad Kumar cleared the bar with season's best effort of 1.83 metres.
Mariyappan cleared with a season's best performance of 1.80 metres.
World Para-Athletics Championships 2019:
Host city: Dubai, United Arab Emirates
Dates: 7-15 November
The World Para-Athletics Championships 2019 is organized by the World Para Athletics subcommittee of the International Paralympic Committee.
As many as 1403 athletes from 118 nations participated in the event.
Top 5 countries:
China ranked first with a medal tally of 59
Brazil ranked second with a medal tally of 39
Great Britain ranked third with a medal tally of 28
The United States ranked fourth with a medal tally of 34
Ukraine ranked fifth with a medal tally of 27
India ranked 24th with a medal tally nine, of which two gold, two silver, and five bronze.
National Press Day is celebrated on 16 November - 17 Nov 19
Highlights:
National Press Day is celebrated on 16th November 2019 like every year.
The day marks the presence of free and responsible press.
On this day, the Press Council of India started functioning as a moral watchdog.
It ensures that the press maintains high standards and is not fettered by any influence or threats.
Vice President M. Venkaiah Naidu conferred excellence in journalism awards.
In 1956, the First Press Commission was planned to form a Press Council to protect freedom of the press in India.
On 4 July 1966, the Press Council was established in India.
It came into effect from 16 November 1966.
Therefore, 16 November is celebrated as National Press Day every year.
Press Council of India:
The Press Council of India was formed in 1966 under the Press Council Act of 1978.
It exercises authority even over the instruments of the state in its duty to safeguard the independence of the press.
It ensures that the Indian press is not affected by any external matter.
Mumbai named as the worlds worst cities to drive - 17 Nov 19
Highlights:
The Driving Cities Index released by European car parts retailer Mister Auto, a part of the PSA Group, reported that Mumbai and Kolkata had been rated as the world's worst cities to drive in 2019.
The retailer released a detailed study on the best and worst places in the world to drive in.
The three main parameters that were considered by the study that impacts the driving condition are Infrastructure, Safety, and Costs.
These three main categories were then broken down into 15 sub-categories.
As per the report, Calgary in Canada has been named as the best city for driving, considering low congestion, fatalities, and affordability.
The other best places among the 100 for driving conditions are Dubai and Ottawa.
Bern in Switzerland and El Paso in Texas, USA, respectively hold the third and fourth position on the list.
The worst cities to drive in and the last ranked cities are:
Karachi in Pakistan ranked 96th, Nigeria ranked 97th, Kolkata ranked 98th, Mongolia ranked 99th, and Mumbai ranked 100th in the list.
International Day for Tolerance is observed on 16 November - 18 Nov 19
Highlights:
International Day for Tolerance is observed on 16 November every year. The day aims to strengthen tolerance by fostering mutual understanding among cultures and peoples.
The International Day for Tolerance aims to educate people about the need for tolerance in society and to help them understand the negative effects of intolerance.
It also creates awareness in people to learn about respecting and recognizing the rights and beliefs of others.
Brief History:
In 1996, the UN General Assembly (UNGA) passed the resolution 51/95 and designated 16 November as the International Day for Tolerance.
UNGA invited UN Member States to observe the International Day for Tolerance.
In 1993, UNGA proclaimed the United Nations Year for Tolerance as 1995.
This was followed by an initiative of UNESCO, which adopted the Declaration of Principles on Tolerance and the Follow-up Plan of Action for the Year.
AirVisual data showed Delhi as the most polluted city - 18 Nov 19
Highlights:
IQAirVisual, a Swiss-based group, named India's Capital Delhi, is the most polluted city in the world.
The report also showed that Kolkata and Mumbai on its list as the world's sixth and ninth most polluted cities.
Top 10 polluted cities:
The top 10 polluted cities include Delhi, Kolkata, Mumbai, the Chinese cities, namely Chengdu, Guangzhou, Chongqing, Beijing, and Pakistan's Lahore, Uzbekistan's Tashkent, and Nepal's Kathmandu.
AirVisual data:
IQAirVisual data gathers air-quality data globally. It is updated frequently, so the Air Quality Index (AQI) count and the ranking changes during the day.
Kamala Vardhana Rao appointed as Chairman of ITDC - 18 Nov 19
Highlights:
India Tourism Development Corporation (ITDC) appointed G.Kamala Vardhana Rao as the new Chairman and Managing Director of the department.
G.Kamala Vardhana Rao:
G.Kamala Vardhana Rao is an IAS officer of the 1990 batch from Kerala Cadre.
He served as the Principal Secretary, Kerala government.
In 2014-15 has served as the Secretary of Kerala Tourism.
He has experience of close to 30 years.
He has served multiple positions, including Chairman of Indian Tobacco Board, Director of Fisheries Department, Director of Department of Tourism and Culture, Andhra Pradesh government.
India Tourism Development Corporation (ITDC) :
ITDC was established in 1966 by the Government of India.
It functions under the Ministry of Tourism.
It is headquartered in New Delhi, India.
ITDC is a retail, education, and hospitality company.
AIIB to lend USD 500 mn to India to develop suburban rail network - 18 Nov 19
Highlights: