Monthly Current Affairs for all banking PO,Clerk,IBPS PO,Railway,SSC,IAS,OAS Exams
More Visit www.isbtonline.com
GRSE signs contract for 8 anti-submarine warfare shallow water crafts for Indian Navy - 01 May 19
Highlights:
KOLKATA: Garden Reach Shipbuilders & Engineers Limited (GRSE) and India's defence ministry signed a contract on Monday for construction and supply of eight anti-submarine warfare shallow water crafts (ASWSWCs) for Indian Navy.
The order value for these eight vessels is pegged at Rs 6311.32 crore.
The first ship is to be delivered within 42 months from contract signing date and subsequent balance ships delivery schedule will be two ships per year.
The project will have to completed within 84 months from date of signing the contract.
GRSE is currently handling major projects including building 3 stealth frigates for Indian Navy under P17A project, ASW Corvettes for Indian Navy, LCUs for Indian Navy, 4 survey vessels (large) for Indian Navy, FPVs for Indian Coast Guard etc.
The warships built by GRSE ranges from advanced frigates to anti-submarine warfare corvettes to fleet tankers, fast attack crafts, etc.
The present project will further consolidate GRSE's position as a shipyard with all round capability to design and build ASWSWC warships with state-of-the-art-technology, the GRSE release stated.
Incidentally, "these anti-submarine warfare shallow water crafts are designed for a deep displacement of 750 tonne, speed of 25 knots and complement of 57 and capable of full scale sub surface surveillance of coastal waters, SAU and coordinated ASW operations with aircraft.
The vessels will have the capability to interdict/destroy sub surface targets in coastal waters.
They can also be deployed for search and rescue by day and night in coastal areas.
In their secondary role, they will be capable to prosecute intruding aircraft, and lay mines in the sea bed.
The vessels will be equipped with highly advanced state-of-the-art integrated platform management systems including propulsion machinery, auxiliary machinery, power generation and distribution machinery and damage control machinery etc.
The warships will conform to latest MARPOL (Marine Pollution) Standards of the International Maritime Organization and Safety of Life at Sea.
The design and construction of these ships at GRSE is another significant milestone in the 'Make In India' initiative of the government of India.
Kumar Sangakkara named as first non-British President of MCC - 01 May 19
Highlights:
Kumar Sangakkara, the former Sri Lanka captain, has been announced as the first non-British President of Marylebone Cricket Club (MCC).
He will take up his one-year post on October 1, 2019.
Sangakkara's nomination was announced by the current President, Anthony Wreford, at the MCC Annual General Meeting at Lord's.
MCC is the greatest cricket club in the world, with its global reach and continued progress for cricket on and off the pitch.
In 2012, he was awarded Honorary Life Membership of the club, and, in the same year, he joined MCC's World Cricket committee and remains an active member.
His connections with MCC go back a long way: he played against the Club in 2002, opening the batting for the touring Sri Lankans in a first-class match at Queen's Park, Chesterfield.
He also played for MCC against an International XI at Lord's in the 2005 Tsunami Relief Match.
Proceeds from that match were used by the Foundation of Goodness to set up the MCC Centre of Excellence at Seenigama in Sri Lanka.
Sangakkara appears twice on the Honours Boards at Lord's, having scored 147 in the drawn Test against England in 2014, and 112 in their ODI victory on the same tour, an achievement that earned him one of the inaugural placing on the new limited-over boards that was unveiled earlier this year.
Sangakkara's year of office will begin on October 1, 2019 and will conclude on September 30, 2020.
His tenure will encompass two England Tests against West Indies and Pakistan, and the launch of The Hundred competition.
International Jazz Day 2019 observed on 30 April - 01 May 19
Highlights:
International Jazz Day is celebrated around the world on April 30 every year to recognize jazz and its diplomatic role in uniting people.
The day was designated in the year 2011 by UNESCO and is currently chaired by Director General Audrey Azoulay and legendary jazz pianist and composer Herbie Hancock, who serves as a UNESCO Ambassador for Intercultural Dialogue and Chairman of the Herbie Hancock Institute of Jazz. International Jazz Day is a culmination of Jazz appreciation month which raises awareness about the extraordinary history and heritage of Jazz throughout the month of April.
Significance:
Jazz day is observed to bring together communities, artists, schools, academics, historians and jazz enthusiasts all over the world to celebrate jazz, its roots, history and future and most importantly how it brings people together.
It also aims at raising awareness about the importance of intercultural dialogue and mutual understanding.
On April 30 each year, this art form is recognised for promoting dialogue among cultures, diversity, and respect for human rights, eradicating discrimination and gender bias and most importantly promoting peace.
International Jazz Day also aims at highlighting the role of youth in enacting social change across the globe.
The saxophone is a staple instrument in jazz, and is also popular in pop and rock, as well as other genres.
Celebrations:
The program for 2019 as announced by UNESCO Director-General Audrey Azoulay, and UNESCO Goodwill Ambassador Herbie Hancock will be launched in Australia and will be celebrated across more than 190 countries.
On April 29 and 30, a wide range of jazz performances, education programmes and community service initiatives will be presented in partnership with the Melbourne Conservatorium, University of Melbourne, featuring more than a dozen celebrated jazz masters.
The events will finally end in an All-Star Global Concert at the Melbourne Arts Centre's renowned Hamer Hall and will be available on Youtube and Facebook for viewing.
UNSC designates Masood Azhar as global terrorist - 02 May 19
Highlights:
The United Nations Security Council (UNSC) listed Jaish-e-Mohammad (JeM) chief Masood Azhar as a designated global terrorist, thus giving India a huge diplomatic victory.
UNSC Sanctions Committee 1267 (UNSC Sanctions Committee 1267 is a committee established under UNSC Resolution 1267 which was adopted on 15 October 1999.
Its primary task is to impose sanctions, including financial, on individuals and entities associated with terror outfits.
On 1 May 2019 JeM chief Masood Azhar was listed as a global terrorist by this committee.
This was the fourth attempt to designate Masood as a global terrorist after three such attempts were thwarted by China on technical grounds.
The UNSC1267 Committee designated Pakistan-based Jaish-e-Mohammed chief Masood Azhar as a "global terrorist" after China lifted its prolonged hold on proposal to blacklist him.
It is also a symbolic victory for India in in relation to terrorism spreading from groups in Pakistan as Masood Azhar is considered a blue-eyed boy of ISI (Pakistan's spy agency).
India first moved a proposal by itself to designate Azhar in 2009 but it didn't get nod.
Later in 2016 India again moved the proposal with the P-3 ((or group of three permanent UNSC members) the United States, the United Kingdom and France in UN's 1267 Sanctions Committee to ban Masood Azhar.
In 2017, the P3 nations again moved a similar proposal but, on all occasions China, a veto-wielding permanent member of UN Security Council, blocked India's proposal from being adopted by Sanctions Committee.
All big and small nations joined together for this and supported India's move.
In 2019, P-3 moved a fresh proposal to declare Azhar as a global terrorist at UN in wake of the Pulwama terror attack for which Jaish-e-Mohammed had claimed responsibility.
40 CRPF personnel were killed in attack. China again put a technical hold on P-3 proposal, and blocked it for the fourth time to designate Azhar.
Now, China lifted its technical hold after it found no objection to listing proposal by US, UK and France.
Who is Masood Azhar?
He is the mastermind behind attack on air base in Pathankot in January, 2016.
He also claimed responsibility for 2019 Pilwama terror attack on CRPF personnel.
A "global terrorist" designation will subject Azhar to an assets freeze, travel ban and an arms embargo.
It will be implemented by all UN member states.
Gadchiroli Insident:16 people, including 15 security personnel, were killed in an IED blast - 02 May 19
Highlights:
In the worst attack on security forces in last decade in Maharashtra, 16 people, including 15 security personnel, were killed in an Improvised Explosive Device (IED) blast on 1 May 2019.

This incident took place in

Gadchiroli Maoist-infested district of Maharashtra.

This incident took place when a unit of the Quick Response Team (QRT) of the Gadchiroli police was on its way to provide reinforcements to a police station in the district after naxals had torched 36 vehicles meant to assist road construction work earlier in the night.
US oil sanctions Iran and Venezuela came into effect from 2 May 2019 - 02 May 19
Highlights:

The US oil sanctions on Iran and Venezuela two countries came into effect from 2 May 2019 that is expected to push oil prices globally.
The sanctions were imposed for these countries' alleged role in threatening regional stability.
Iran and Venezuela are members of OPEC and reduced oil availability from these two countries is expected to push oil prices all over the world as Saudi Arabia has restrained its oil production.
On the other hand Indian refiners have started looking for sources of new crude oil supply to feed their refineries.
SEBI bars NSE from securities market for 6 months in co-location case - 02 May 19
Highlights:
The secondary market regulator,Securities and Exchange Board of India (Sebi) has directed the National Stock Exchange (NSE) to disgorge Rs 625 crore, along with interest at 12 % per annum since 2014, for lapses at its co-location (colo) facility, which allowed unfair access to certain brokers.
The regulator also barred the exchange for a period of six months from accessing the securities market.
The markets regulator also came down heavily on NSE's former managing directors (MDs) and chief executive officers (CEOs) Ravi Narain and Chitra Ramkrishna, who were at the helm when the exchange servers were exploited.
Sebi asked Narain and Ramkrishna to disgorge a fourth of their salaries drawn from FY2010-11 to 2012-13 and for FY2013-14, respectively.
It also barred them from associating themselves with a listed company or market intermediary for five years.
Narain's gross remuneration during FY11-13 stood at Rs 24.3 crore, while it was Rs 4.5 crore for Ramkrishna in FY14, show the NSE's annual reports.
the exchange was in the process of examining the Sebi order and would take appropriate steps as may be legally advised. Others impacted by the order couldn't be reached immediately.
In separate orders, Sebi imposed penalties on brokers OPG Securities, Way2Wealth Brokers, and GKN Securities.
Between June 2010 and March 2014, the NSE had deployed so-called tick-by-tick (TBT) architecture at its colo facility.
TBT disseminated data feed sequentially, giving preference to trading members (TM) that had connected first to the colo server.
Taking advantage of the system, little-known broker OPG Securities frequently obtained first access to the exchange system in connivance with certain NSE staffers.
The issue was brought to light by a whistle-blower, Ken Fong, who sent three complaint letters to Sebi in January, August and October of 2015 following which the regulator initiated multiple probes and forensic audits into the matter.
The order says the failure of the NSE to ensure equal and fair access was in violation of Regulation 41(2) of the SECC Regulations, 2012.
Sebi arrived at the disgorgement amount of Rs 625 crore by computing the profits made by the NSE between FY11 and FY14 from its colo facility.
The exchange generated revenue of Rs 811 crore with an average net profit margin of 77 per cent during this period.
In another order, Sebi directed OPG Securities, its MD Sanjay Gupta, three others to disgorge Rs 15.6 crore, with an interest of 12 per cent per annum since April 2014, it made "unlawfully".
Sebi also barred OPG, Gupta and two other directors from accessing the capital markets for a period of five years and imposed one-year ban from acquiring new clients on the brokerage.
OPG Securities had made unlawful gains of Rs 15.57 crore, which could not have been made but for the illegal connections made to the secondary POP server.
The regulator observed that OPG Securities' market share fell sharply after the NSE deployed multicast TBT broadcast at its colo facility.
Varuna 2019: Indo-French joint navy exercise concludes in Goa - 03 May 19

Highlights:
The 17th edition of the naval exercise between India and France which began on May 1 and it is to be the largest ever exercise undertaken by the two navies.
The Indo-French naval exercise 'Varuna' which is currently underway in Goa.
There were 'multi-helicopter operations with cross deck landings, Visit, Board, Search and Seizure (VBBS) operations and towing exercise between Indian and French navy ships, fighter aircraft operations in a high-intensity combat exercise including firing on Pigeon island off Goa'.
'Coordinated anti-submarine warfare exercise involving LRMRASW aircraft P8i, Seaking & Lynx helicopters in close support of the Indian Navy ships Mumbai, Chennai and French ship Latouche Treville through the night'.
The first bilateral naval exercise between India and France was held in 1983, and it was named 'Varuna' in 2001.
The joint exercises are held either in the Indian Ocean or the Mediterranean sea aiming to improve coordination of the two navies on capabilities like cross-deck operations, replenishment-at-sea, minesweeping, anti-submarine warfare and information sharing.
The first bilateral naval exercise between India and France was held in 1983 and it was named 'Varuna' in 2001.
This is the 17th edition of the naval exercise between the two nations which began on May 1.
It is to be the largest ever exercise undertaken between the two navies and is representative of the strengthened maritime co-operation between India and France.
The second phase of the Indo-French joint naval exercise is slated to be held near Djibouti towards the end of May.
After the harbour phase at Mormugao Port Trust in Goa, the visiting French naval ships sailed out of Goa Wednesday to begin the sea phase of 'Varuna 2019'.
There were 'multi-helicopter operations with cross deck landings, Visit, Board, Search and Seizure (VBBS) operations and towing exercise between Indian and French navy ships, fighter aircraft operations in a high-intensity combat exercise including firing on Pigeon island off Goa'.
The joint exercises are held either in the Indian Ocean or the Mediterranean sea aiming to improve coordination of the two navies on capabilities like cross-deck operations, replenishment-at-sea, minesweeping, anti-submarine warfare and information sharing.
WikiLeaks founder Assange sentenced to 50 weeks in UK prison for skipping bail - 03 May 19
Highlights:
WikiLeaks founder Julian Assange has been sentenced to 50 weeks in jail for ignoring a British court order and taking refuge in Ecuador's embassy in London.
At the time, he was attempting to avoid extradition to Sweden.
Assange also faces an extradition request by the U.S. over charges relating to computer hacking and publishing classified documents.
WikiLeaks founder Julian Assange arrives at court in London on May 1, 2019 to be sentenced for bail violation.
Assange, 47, arrested on April 11 after the Ecuadorian government gave him up, was sentenced at Southwark Crown Court in London.
Assange sought asylum in the embassy in 2012 in a bid to avoid extradition to Sweden to face charges of sexual assault and rape.
The Swedish investigation has since lapsed but a lawyer for an alleged victim has suggested the charges could be resurrected.
WikiLeaks founder Julian Assange faces conspiracy charges in United Stated after arrest in London
Assange also faces an extradition request by the United States, where authorities plan to press charges related to the release of millions of classified documents by WikiLeaks.
Second lunar mission Chandrayaan-2 to be launched in July - 03 May 19
Highlights:
India's much-delayed second lunar mission, Chandrayaan-2, has got yet another launch window.
The mission is now set to be launched any time between July 5 and July 16 this year.
The moon landing is likely to be around September 6, 2019, nearly two months after the launch, close to the lunar South Pole.
The lunar South Pole is believed to contain ice and other minerals, and international space expedition plans are hotting up with NASA planning to land astronauts there by 2024, while China reportedly plans to build a scientific research station on the lunar South Pole within the next decade
The launch of India's second moon mission, which has been put off multiple times, was scheduled for launch between January 3 and February 16 this year but was again pushed to April.
With various tests to be completed and in the final stages, ISRO has now finalised another launch window in July.
3 modules:
Chandrayaan-2 is a fully-indigenous mission that comprises three modules - an Orbiter, a Lander named 'Vikram', and a Rover named 'Pragyan' - and will be launched on board a GSLV-MkIII rocket. The GSLV-MkIII is a three-stage heavy lift launch vehicle that has been designed to carry four-tonne class satellites into Geosynchronous Transfer Orbit (GTO).
The Chandrayaan-1 mission was launched on board a PSLV.
The Chandrayaan-2 weighs around 3,290 kg.
It would orbit around the moon and carry out remote sensing of the moon.
The payloads will collect scientific information on lunar topography, mineralogy, elemental abundance, lunar exosphere and signatures of hydroxyl and water-ice.
Integrated module:
The Orbiter and the Lander will be stacked together as an integrated module, while the Rover will be housed inside the Lander.
According to ISRO, once the Orbiter reaches the 100 km lunar orbit, the Lander will separate from it and ISRO will carry out a controlled descent at a specific site and deploy the Rover.
The six-wheeled Rover will "move around the landing site in semi-autonomous mode as decided by the ground commands.
The instruments on the rover will observe the lunar surface and send back data, which will be useful for analysis of the lunar soil.
Apurvi Chandela Becomes World Number One In 10m Air Rifle ISSF Rankings - 03 May 19
Highlights:
Apurvi Chandela has already booked a Tokyo Olympics berth.
Shooter Apurvi Chandela became the world number one in women's 10m Air Rifle category with 1,926 rankings points.
It is the latest rankings released by International Shooting Sport Federation (ISSF).
The shooter, won the gold medal in 10m Air Rifle event in the New Delhi Shooting World Cup earlier this year.
While Chandela has already booked a Tokyo Olympics berth, she narrowly missed out on a medal, finishing fourth with a total score of 207.8, at the recently-concluded ISSF World Cup in Beijing, China.
However, India won the team medal with a total score of 1887.2.
Anjum Moudgil, who was sixth in the eight-member final, occupies the second spot in world rankings.
Apart from these two, Manu Bhaker is the world number 10 in 25m Pistol Women category.
Among the men, Divyansh Singh Panwar's Beijing World Cup exploits propelled him to world number four in 10m Air Rifle category.
Divyansh won two gold medals at Beijing - 10m Air Rifle Men and 10m Air Rifle Mixed Team - and also secured his quota at the 2020 Tokyo Olympics.
Abhishek Verma, who also won a gold medal in Beijing, was world number three in 10m Air Pistol category.
India's teen sensation Saurabh Chaudhary was not far away at world number 6.
Anish Bhanwala, another of India's talented young shooter, was on the 10th spot in 25m Rapid Fire Pistol category.
Government and IIT-Delhi to set up a Centre of Excellence for Waste to Wealth Technologies - 04 May 19
Highlight:
To commemorate the 150th birth anniversary of Mahatma Gandhi, the Office of the Principal Scientific Adviser (PSA) to the Government of India and Indian Institute of Technology Delhi (IIT Delhi) have come together to bring the best of science and technology to implement waste management in India.
Principal Scientific Advisor to the Govt of India, Prof K. Vijay Raghavan and Director, IIT Delhi, Prof V. Ramgopal Rao signed a Memorandum of Understanding today in New Delhi.
The main aim is to set up a Centre of Excellence for Waste to Wealth Technologies for implementation of sustainable, scientific and technological solutions for waste management, through validation and deployment of available technologies for transformation of waste to wealth.
The waste to wealth mission project has been approved under the recently constituted Prime Minister's Science Technology and Innovation Advisory Council (PM-STIAC).
It is an overarching body for assessment, creation and implementation of major scientific, technology and innovation interventions for India.
The partnership will provide an effective platform for stakeholders to bring together integrated approaches for effective recycle, reuse and resource recovery of waste.
IIT Delhi is already closely involved with the waste management aspects of Delhi and many faculty members are closely involved with the Delhi administration in addressing the waste management issues.
The immediate objective is to implement technologies that are available with various national and international academias, industries, research laboratories and other agencies by way of setting up pilot projects on-site effectively and successfully, and demonstrating the proof of concept of the technology under Indian condition.
This will be carried out by creating a strong collaborating network between IIT Delhi, and other national and international stakeholders through the aegis of the office of the PSA.
The long-term goal is to create circular economic models for waste management, by leveraging big data analytics and frontier technologies to streamline waste in India.
The overall outcomes would involve treating waste and generating different forms of energy, thereby making India a waste free nation, with zero greenhouse gas emission and no health hazard.
Under the initiative, a waste to wealth programme management centre will also be set up at IIT Delhi.
The office of the PSA acts as a 'think-tank' and 'action-tank' for science, technology and innovation activities.
The office plays a catalytic and synergistic role to strongly connect government ministry, academia and industry, to evolve relevant policies, make recommendations for the relevant scientific departments and ministries, and implement scientific interventions in various sectors of national priority.
The Indian Institute of Technology Delhi (IIT Delhi) is one of the premiere educational and research institutions of India, offering a variety of world class bachelors, post graduate and research programs across multiple streams with an expert pool of 550 professors engaged in research important for the society and industry.
SBI moved into a new interest regime of interest rate on savings accounts of some categories - 04 May 19
Highlights:
India's largest bank State Bank of India (SBI) moved to a new interest rate regime on large savings account deposits as well as short-term loans .
From 1 May 2019, the bank moved into a new interest regime under which interest rate on savings accounts of some categories has been linked with repo rate.
The bank linked its interest rate on savings account with balance above Rs. 1 lakh and short-term loans like overdraft and cash credit facility to Reserve Bank of India's (RBI) repo rate.
Thus interest will automatically change as and when RBI changes its repo rate.
This will help in better transmission of RBI's policy rates into the banking system.
Air Marshal Rakesh Kumar Singh Bhadauria took over as Vice Chief of the Air Staff - 04 May 19
Highlights:
Air Marshal Rakesh Kumar Singh Bhadauria took over as the new Vice Chief of the Indian Air Force IAF) on 1 May 2019.
He succeeding Air Marshal Anil Khosla.
Bhadauria has over 4,250 hours of experience on 26 types of fighters and transport aircraft.
The Air Marshal is an alumnus of the National Defence Academy.
He was commissioned in the fighter stream of IAF on 15 Jun 1980 and won the coveted 'Sword of Honour' for standing first in the overall order of merit
Godrej Properties Limited purchased Mumbai's iconic RK Studios - 04 May 19
Highlights:
Godrej Properties Limited has purchased Mumbai's iconic RK Studios.
Godrej Properties Limited on 3 May 2019 announced that it had acquired iconic RK Studios spread around 2.2 acres in Mumbai's Chembur area for undisclosed amount.
Launched in 1948, the studio served as the headquarters of movie legend Raj Kapoor's film production company, RK Films, and many blockbuster movies were shot on its premises, particularly in the 1970s and 80s.
Godrej Properties plans to convert the 71-year old property into a residential and retail development.
The World Press Freedom Day 2019 is observed on 3 May - 05 May 19
Highlights:
The United Nations General Assembly declared May 3 to be World Press Freedom Day or just World Press Day to raise awareness of the importance of freedom of the press and remind governments of their duty to respect and uphold the right to freedom of expression enshrined under Article 19 of the 1948 Universal Declaration.
The World Press Freedom Day 2019 is observed on 3 May 2019.
It is being jointly organized by UNESCO, African Union Commission and Government of Ethiopia.
The year 2019 marks 26th celebration of WPFD. The main event is being held at African Union Headquarters at Addis Ababa.
World Press Freedom Day was proclaimed by the UN General Assembly in December 1993, following the recommendation of UNESCO's General Conference. Since then, 3 May, the anniversary of the Declaration of Windhoek is celebrated worldwide as World Press Freedom Day.
It is an opportunity to:
Celebrate the fundamental principles of press freedom;
Assess the state of press freedom throughout the world;
Defend the media from attacks on their independence;
And pay tribute to journalists who have lost their lives in the line of duty.
2019 Theme: Media for Democracy: Journalism and Elections in Times of Disinformation
The 26th celebration of World Press Freedom Day is jointly organized by UNESCO, the African Union Commission and the Government of the Federal Democratic Republic of Ethiopia.
The main event will take place in Addis Ababa, on 1 – 3 May at the African Union Headquarters.
This year's theme "Media for Democracy: Journalism and Elections in Times of Disinformation" discusses current challenges faced by media in elections, along with the media's potential in supporting peace and reconciliation processes.
Iraq remains top oil supplier to India - 05 May 19
Highlights:
For the second year in a row, Iraq become India's top crude oil supplier, meeting more than a fifth of the country's oil needs in 2018-19 fiscal year.
According to data sourced from the Directorate General of Commercial Intelligence and Statistics, Iraq sold 46.61 million tonnes (mt) of crude oil to India during April 2018 and March 2019, 2% more than 45.74 mt it had supplied in 2017-18 fiscal.
India provisionally imported 207.3 mt of crude oil in 2018-19, down from 220.4 mt in the previous financial year.
Saudi Arabia has traditionally been India's top oil source, but it was for the first time dethroned by Iraq in 2017-18 fiscal year.
In 2018-19, Saudi exported 40.33 mt of crude oil, up from 36.16 mt of oil sold in the previous year.
While India stopped importing crude oil from Iran following reimposition of economic sanctions this month by the U.S., the Persian Gulf nation was the third largest crude oil supplier to India.
It sold 23.9 mt of crude in 2018-19, up from 22.59 mt in the previous year.
UAE topped Venezuela to become India's fourth-largest crude supplier.
It sold 17.49 mt of crude oil to India.
In 2017-18, Venezuela had supplied 18.34 mt and UAE 14.29 mt. Nigeria was the next biggest supplier with 16.83 mt of exports in 2018-19, down from 18.11 mt in the previous year.
Kuwait supplied 10.78 mt of oil and Mexico another 10.28 mt.
The U.S., which began selling crude oil to India in 2017, is fast becoming a major source.
Supplies from the U.S. jumped more than fourfold to 6.4 mt in the 2018-19 fiscal year.
In 2017-18, the first year of imports from the U.S., the supplies were at 1.4 mt.
Iran was India's second biggest supplier of crude oil after Saudi Arabia till 2010-11, but western sanctions over its suspected nuclear programme relegated it to the seventh spot in subsequent years.
Ex-ISRO chairman A S Kiran Kumar gets France's highest civilian award - 05 May 19
Highlights:
Former ISRO chairman A S Kiran Kumar was conferred with France's highest civilian award - Chevalier de l'Ordre national de la Legion d'Honneur - for his contribution to India-France space cooperation.
On behalf of the President of France, Ambassador of France to India, Alexandre Ziegler conferred Kumar with the highest civilian honour of France.
France's highest civilian honour comes in recognition of A S Kiran Kumar's invaluable contribution to the development of India-France space cooperation.
Throughout his career at the Indian Space Research Organisation (ISRO), including as its chairman from 2015 to 2018, Kumar fostered the historic and ambitious space cooperation between India and France.
He directly contributed to making it a cooperation of peoples as well as one of the cornerstones of Indo-French strategic partnership.
the Ordre national de la Legion d'Honneur (National Order of the Legion of Honour) is the highest civilian award created in 1802 by Napoleon Bonaparte.
It has given by the French for outstanding service to France, regardless of the nationality of the recipient.
The President of the French Republic is the Grand Master of the Ordre national de la Legion d'Honneur.
FAME-II could reduce transport energy needs by 64%, emissions by 37% by 2030: CII - 06 May 19
Highlights:
According to CII, the government's FAME-II plan for electric mobility stands to reduce 64% of the anticipated road-based energy demand by 2030 and 37% of carbon emissions by then.
The government had earlier this year notified the second phase of its scheme for the Faster Adoption and Manufacture of (hybrid and) Electric Vehicles in India (FAME India) which sought to boost the adoption of electric and hybrid vehicles in the country.
The tentative aim is to have 30% electric vehicles by 2030.
India can save 64% of anticipated road-based mobility-related energy demand and 37% of carbon emissions in 2030 by pursuing a shared, electric, and connected mobility future, based on the findings of the study by Government of India.
This would result in reduction of 156 million tonnes of oil equivalent (mtoe) in diesel and petrol consumption for that year and net saving of approximately $60 billion in 2030 at present oil prices.
This is also in line with the India's vision of reducing oil imports by 10% by 2022.
The FAME Scheme seeks to encourage the faster adoption of electric and hybrid vehicles by offering upfront incentives on the purchase of electric vehicles and by establishing the infrastructure required for the charging of these vehicles.
Transport continues to be the highest oil consuming sector and the use of diesel and petrol grew at 5.9% and 9.9% respectively in the last 10 years.
As per government's estimates, the country's import dependency on oil has increased from 78.3 % of total consumption in 2014-15 to settling at a new high of 83.7% in the 10-month period of FY19.
The government has reportedly allocated Rs.10,000 crore for the second phase of the programme, much higher than the Rs.895 crore set aside for the first phase.
However, with electric vehicle penetration in India currently at just 1%, FAME alone is not enough to reach the 2030 target.
The industry body suggested that the domestic manufacturing of vehicles, components and batteries needed to be boosted, along with skill development across the value chain, and the strategic sourcing of key raw material.
For transport to go truly green, it must also be accompanied by a rising share of renewables along with environmentally sustainable batteries.
ISRO to launch RISAT-2BR1 from Sriharikota on May 22 - 06 May 19
Highlights:
Indian Space Research Organisation (ISRO) is set to launch its Radar Imaging Satellite, the RISAT-2BR1, on May 22 from Sriharikota in Andhra Pradesh.
The RISAT, a remote sensing satellite, provide all-weather surveillance using synthetic aperture radars (SAR).
RISAT's are the first all-weather observation satellites from ISRO and are designed to provide a continuous view of earth either at day or night for the forces to detect border infiltration.
Earlier, the observation satellites banked mainly on optical and spectral sensors which often were handicapped by cloud cover.
The configuration of RISAT-2BR1 is different from the previously launched RISAT's and brings along improved observation and imaging capabilities.
The satellite will be launched using ISRO's own Polar Satellite Launch Vehicle (PSLV) called PSLV-C46. ISRO is also planning to send its cartography satellite Catosat-3 among other small defence satellites.
The first RISAT that was deployed in the orbit was RISAT - 2. While RISAT -1 was expected to be up first but the events of 26-11 meant that the deployment was fast-tracked.
RISAT- 1's C-band SAR radar was not ready then and hence RISAT-2 was launched carrying X-band radar.
RISAT-2 was successfully deployed on April 20, 2009. RISAT-1 was successfully launched on April 26, 2012 for a period of five years.
RISAT -1 was not a surveillance satellite and its data was used for applications like natural resource management, agriculture planning, forest surveys, disaster management support during floods and earthquakes.
India is also likely to land on moon on September 6 once the ISRO launches its second lunar mission 'Chandrayaan 2' between July 9 and July 16.
Fourth Scorpene Class Submarine - VELA launched - 06 May 19
Highlights:
Vela, the fourth Scorpene class submarine being constructed by Mazagon Dock Shipbuilders Limited for the Indian Navy, was launched on 06 May 2019.
This event reaffirms the steps taken by Mazagon Dock Shipbuilders Ltd (MDL) in the ongoing 'Make In India' programme, which is being actively implemented by the Department of Defence Production (MoD).
The submarine was towed to Mumbai Port Trust, for separation from the pontoon, after which she will undergo rigorous trials and tests, both in harbour and at sea before delivery to the Indian Navy.
The contract for the construction and Transfer-of-Technology for six Scorpene class submarines in series, has M/s Naval Group (formerly DCNS) of France as 'Collaborator' and are being built by MDL.
Earlier, this year the P15 B Destroyer 'Imphal' on 20 April 2019 and the, launching of Vela on 06 May 2019.
Presently Eight Warships and five submarines are under construction at MDL.
MDL is one of the India's leading shipyards with a capacity to meet requirements of the Indian Navy.
The Scorpene class of submarines can undertake multifarious tasks typically undertaken by any modern submarine which include anti-surface as well as anti-submarine warfare.
The transfer of technology involves appropriate technical support by Naval Group to MDL in the field of construction, integration and tests of the submarines in India which is achieved through transfer of technical data package to MDL through information system as well as on job training to MDL's personnel on critical technologies.
Leveraging the experience and the transfer-of-technology of the Scorpene project, with enhanced and upgraded infrastructure, MDL, is ready for undertaking construction of the future submarines.
Justice PR Ramachandra Menon Sworn In As Chief Justice Of The Chhattisgarh HC - 07 May 19
Highlights:
AM Justice PR Ramachandra Menon was sworn in as Chief Justice of the Chhattisgarh High Court. Governor Anandiben Patel administered him the oath of office and secrecy at a function at Raj Bhawan.
He was earlier a judge in the Kerala High Court.
Chief Justice Meon listed three priorities, which included clearing cases pending for over five years. The office the Chhattisgarh CJ had fallen vacant after the resignation of Chief Justice Ajay Kumar Tripathi following his appointment as judicial member in the Lokpal.
Chief Justice Menon, born on June 1, 1959, obtained Law degree from the Government Law College, Ernakulam in Kerala.
He enrolled as advocate on January 8, 1983 and started practice in Labour, Insurance and Constitutional Laws at Ernakulam.
He was sworn-in as Additional Judge of High Court of Kerala on January 5, 2009 and later on December 15, 2010 appointed as permanent Judge of the High Court of Kerala.
Laurentino Cortizo elected new President of Panama - 07 May 19
Highlights:
U.S.-educated political veteran Laurentino "Nito" Cortizo won Panama's presidential election in a close race, with the electoral tribunal declaring him winner by just over two percentage points.
Cortizo called for national unity, after winning 33.2 % of the vote with the Central American country divided about its choice in the one-round election.
Cortizo takes office on July 1 and has signaled his desire to balance relations with Washington and Beijing.
His nearest rival Romulo Roux received a sliver over 31% of the vote according to preliminary results from the electoral tribunal, with five other candidates taking the rest.
The 66-year-old's children have U.S. passports and Cortizo flies to Austin each year to watch college football team the Texas Longhorns.
Juan Carlos Varela, the outgoing president, rankled the United States by formally establishing diplomatic ties with China, the second-largest client of the Panama Canal.
Varela, who was barred by law from seeking immediate re-election.
Indian-origin journalist conferred with V K Krishna Menon award - 07 May 19
Highlights:
G D 'Robert' Govender, an Indian-origin journalist in South Africa, has been honoured in the UK with 2019 V K Krishna Menon award for his outstanding contribution as a pioneer of decolonised journalism.
The South Africa-born journalist was awarded posthumously during an event to mark the 123rd birth anniversary of Indian diplomat and politician V K Krishna Menon.
During a career spanning nearly 60 years, Govender developed a reputation as a campaigning journalist and author and was also the first journalist to call for an international boycott of South Africa's whites-only sports teams.
the board decision was unanimous to name Govender as the first posthumous recipient of the award.
Menon stood for something other than himself and spent his entire life trying to achieve that. Govender's work over 60 years displayed similar qualities of selflessness and a determination to do the right thing.
Govender's books include 'The Martyrdom of Patrice Lumumba' which exposed the role of Western intelligence agencies in the murder of the Congolese independence leader.
Menon served as India's first High Commissioner to London.
Menon was a formidable statesman who served India in a number of roles and earned the epithet "the Hero of Kashmir" following his passionate defence of Indian sovereignty in Kashmir during a historic eight-hour speech to the United Nations in 1957.
Born in South Africa in August 1930, Govender passed away in the UK in 2016.
INS Vishal:India and UK in talks to replicate HMS Queen Elizabeth super carrier - 08 May 19
Highlights:
The United Kingdom is in talks with India for building a new state-of-the-art aircraft carrier along the lines of Britain's HMS Queen Elizabeth as part of the ongoing 'Make in India' negotiations.
The Indian Navy is in talks with the British government to buy detailed plans for the 65,000-ton British warship to build a so-called "copycat super carrier" named INS Vishal in 2022.
As per the media inputs, if both the countries finalise the deal, the new warship would be built in India and UK companies could supply many of the parts.
The report further states that this new Naval carrier would serve alongside India's 45,000-ton carrier INS Vikramaditya bought from Russia in 2004 and the future 40,000-ton INS Vikrant giving India a larger carrier fleet than Britain.
The British and French aerospace giants BAE and Thales owe the design for UK aircraft carriers.
The discussion has begun with India and added that design can be modified to meet the Indian Navy and local industry requirements.
In 1987, India had bought Britain's Falklands War carrier HMS Hermes which later was re-christened as INS Viraat and decommissioned two years ago.
HMS Queen Elizabeth is the largest warships ever built for the Royal Navy and is capable of carrying up to 60 aircraft.
It has been named in honour of the first Queen Elizabeth.
World Thalassemia Day is observed on May 8 - 08 May 19
Highlights:
World Thalassemia Day is observed on May 8.
This day is meant to raise awareness about thalassemia, an inherited blood disorder which is characterised by less haemoglobin and lesser than normal blood cells.
A person suffering from thalassemia has at least one of the parents as carrier of the disease. Genetic mutation and deletion of some key gene fragments can lead to thalassemia.
A person suffering from thalassemia is likely to have bone deformities, especially in the face.
A person with thalassemia can have yellow or pale skin, dark coloured urine, delayed growth and excessive tiredness.
What's more is that these symptoms of thalassemia are not visible in every thalassemia patient. Some signs and symptoms only develop during later childhood or adolescence.
Types of thalassemia:
Type of thalessemia is dependent on the number of gene mutations that you inherit from your parents. It is also dependent on which part of haemoglobin molecule is affected by mutations.
Those at high risk of thalassemia are the ones who have thalassemia in family history.
Thalassemia is also more common in people of Mediterranean and Southeast Asian ancestry, and in African-Americans.
Alpha-thalassemia:
There are four genes involves in making alpha haemoglobin chain. You get two genes from each of your parents. If you inherit one mutated gene, you are not going to have any signs or symptoms of thalassemia. You can pass it on to your children in case you are carrier of the disease. If you inherit 2 mutated genes, you are going to experience mild symptoms. In case inheriting 3 mutated genes, the symptoms are going to range from moderate to severe.
The case of inheriting 4 mutated genes is rare. These fetuses have severe anemia and are usually stillborn. Babies born with this condition often die shortly after birth or require a lifelong blood transfusion.
Thalassemia minor:
Two genes are involved in making of beta haemoglobin chain. You get from gene from each of your parents. In case you inherit one mutated gene, you are going to have mild signs and symptoms. This condition is known as thalassemia minor. If you have 2 inherited genes, the symptoms are going to range from mild to severe. This condition is known as thalassemia major.
Babies born with thalassemia major are healthy at birth and experience signs and symptoms within first two years of life, according to MayoClinic.
Complications of thalassemia:
People with thalasseia mat experience an iron overload, a condition in which they have too much iron in their bodies. This occurs either because of frequent blood transfusions or because of the disease. Excessive iron can damage your endocrine system, heart and liver. Also, thalassemia patients are at high risk of infections.
Thalassemia can be prevented. If you are a carrier, talk to your doctor before planning pregnancy.
Golf king Tiger Woods confers US Presidential Medal of Freedom - 08 May 19
Highlights: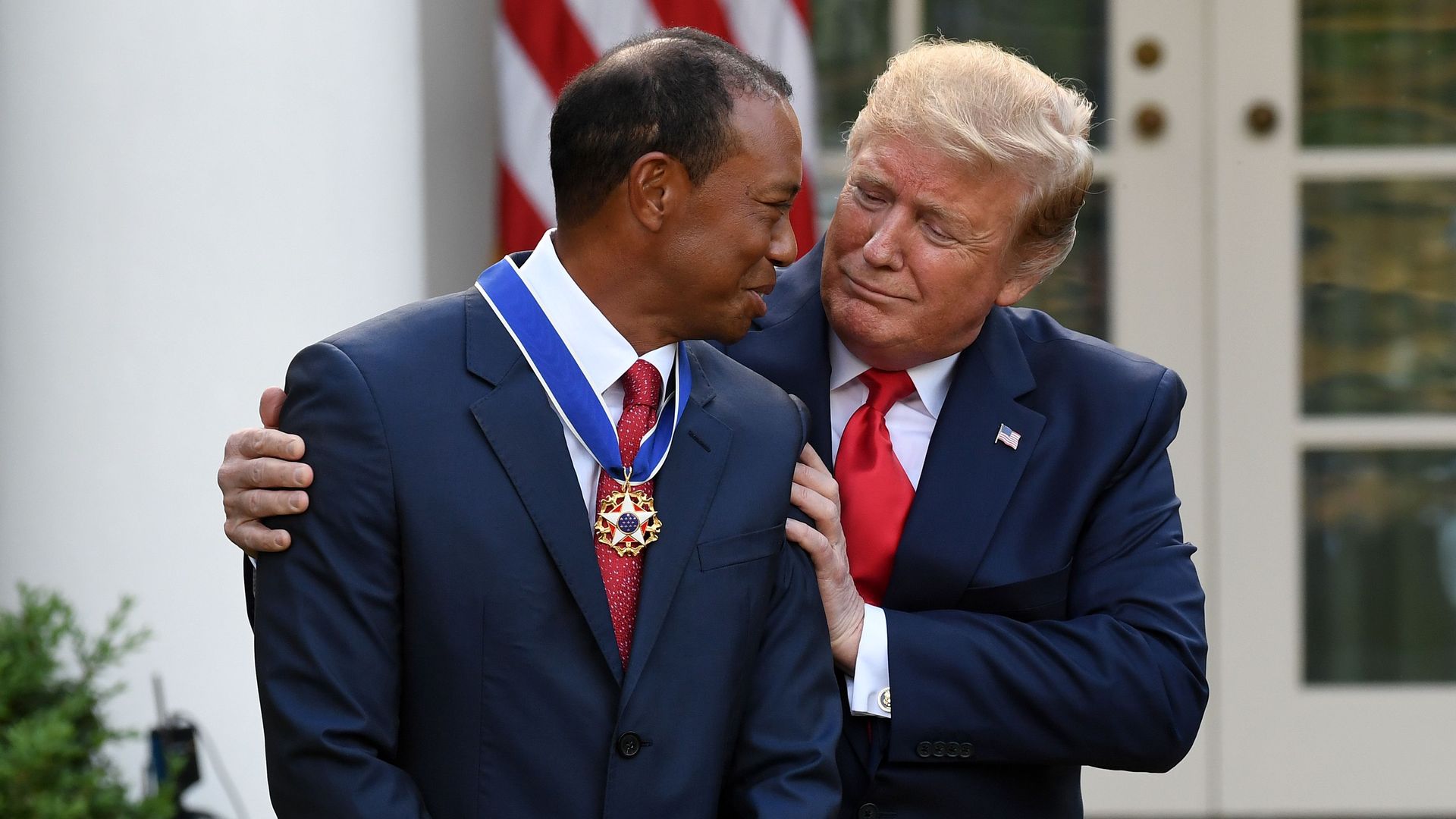 Golf king Master Tiger Woods confers US Presidential Medal of Freedom by president Donald Trump.
Tiger Woods's rehabilitation continues with the news that he will receive the Presidential Medal of Freedom in a ceremony at the White House.
The medal is one of the highest civilian awards in America, and Woods will be only the fourth golfer to receive one.
The other are Arnold Palmer, Jack Nicklaus and Charles Sifford, the first African American to play on the PGA Tour.
Tiger Woods wins amazing fifth Masters 14 years after his last Green Jacket.
Woods will receive the award from Donald Trump, who is a long-time friend and business partner of the golfer.
Woods pulled off one of the great revivals in sporting history last month when he won the Masters, ending a decade-long drought without a major.
Trump and Woods have golfed together regularly, the last time in February alongside Jack Nicklaus.
Woods has been reluctant to discuss politics, and his friendship with a man unpopular among African Americans has received some criticism.
Woods will join a distinguished list of athletes who have received the Presidential Medal of Freedom.
They include Jackie Robinson, Muhammad Ali, Billie Jean King, Babe Ruth and Guardian columnist Kareem Abdul-Jabbar.
World Red Cross Red Crescent Day is celebrated on 8 May - 09 May 19
Highlights:
World Red Cross Day, also known as World Red Cross and Red Crescent Day which is observed every year on May 8 is a gentle nod to all the volunteers who have made unparalleled contribution to people in duress or need.
Incidentally, the day is also the birthday of Henry Dunant, who had generated the Red Cross Committee of the International (ICRI) in 1863 in Switzerland, Geneva.
He was born in May 8, 1828 and was also the recipient of the Nobel Peace Prize.
This date is the anniversary of the birth of Henry Dunant, who was born on 8 May 1828.
He was the founder of International Committee of the Red Cross (ICRC) and the recipient of the first Nobel Peace Prize.
World Red Cross Day: The Theme This Year is #Love
While the themes for World Red Cross Day 2018 and 2017 were "Memorable smiles from around the world" and "Less known Red Cross stories" respectively, the 2019 theme chosen by them is, '#Love' and aims to broaden the public's understanding of the society by highlighting the diversity and universality of its work and approach.
The organisation took to its website and wrote, "On World Red Cross and Red Crescent Day and throughout 2019, we will celebrate the strength and reach of our global network, and the contribution of our staff and 11.7 million active volunteers through the theme #Love."
The day is celebrated every year to commemorate the principles of International Red Cross and Red Crescent Movement. Post World War I, Red Cross was introduced in order to call for peace as part of international commission of 14th International Conference of the Red Cross.
The day is celebrated annually to reduce the suffering of people and enabling them to lead a dignified life.
It is celebrated by Red Cross Organisations across the world by helping people with independence, humanity, impartiality, universality, unity and neutrality - the fundamental principles of the organisation.
India re-elected as observer to Arctic Council - 09 May 19
Highlights:

India has been re-elected as an observer to intergovernmental forum Arctic Council.
The Arctic Council promotes cooperation, coordination and interaction among Arctic states, the region's indigenous communities and other inhabitants on common issues, particularly on sustainable development and environmental protection.
This is the 11th Arctic Council ministerial meeting at Rovaniemi , Finland.
India re-elected as Observer of the Arctic Council. India committed to do more contributions in the Arctic Council (sic).
Canada, Denmark, Finland, Iceland, Norway, Russia, Sweden and the United States are members of the Arctic Council.
Indian researchers have been studying whether there is a co-relation between Indian monsoon and the Arctic region.
India's National Centre for Polar and Ocean Research, an institute under the Ministry of Earth Sciences, has set up a research station, 'Himadri', in Svalbard in Norway that works on the mass balance of glaciers, the effect of the warming on the marine system, the formation of clouds and precipitation, and the effect on biodiversity.
India's Jagjit Pavadia re-elected to International Narcotics Control Board - 09 May 19
Highlights:
In a significant victory, India's Jagjit Pavadia was re-elected to the International Narcotics Control Board (INCB) for another term, posting the highest number of votes at 44.
The 60 year old Pavadia has been a member of the INCB since 2015 and her current term is set to expire in 2020.
The 54-member Economic and Social Council (ECOSOC) held elections by secret ballot, with 15 candidates in fray for five seats.
There were 54 members present and voting and the required majority to win the election was 28. After the first round of voting, Pavadia emerged at the top, getting the highest number of votes at 44, followed by Jallal Toufiq of Morocco with 32 votes and Cesar Tomas Arce Rivas of Paraguay with 31 votes.
Pavadia has been re-elected for a five-year term beginning on March 2, 2020 and expiring on March 1, 2025.
The victory added to India's successful record of winning crucial elections at the UN and to the world organisation's subsidiary bodies.
China's candidate Wei Hao got only 23 votes in the first round of voting.
The council then held a second round of restricted voting in which Bernard Leroy of France and Viviana Manrique Zuluaga of Colombia were elected after having garnered the required majority.
China's candidate managed only 19 votes in the second round and lost.
According to Pavadia's profile on the INCB website, she has held several senior positions in the Indian Revenue Service for 35 years in the Government of India, including Narcotics Commissioner of India, Central Bureau of Narcotics (2006-2012) among others.
She was also member of the Indian delegation to the Commission on Narcotics Drugs, Vienna (2007-2012). Member of the International Narcotics Control Board since 2015.
Brief History:
Born in 1954, Pavadia competed her LL.B from Delhi University in 1988 and holds a Master's Diploma in Public Administration from the Indian Institute of Public Administration.
She is the recipient of Presidential Appreciation Certificate for Specially Distinguished Record of Service, awarded in 2005 on the occasion of India's Republic Day.
Pavadia has been nominated by the Indian Government.
What is INCB ?
INCB consists of 13 members who are elected by the ECOSOC and who serve in their personal capacity, not as government representatives.
Three members with medical, pharmacological or pharmaceutical experience are elected from a list of persons nominated by the World Health Organization (WHO) and 10 members are elected from a list of persons nominated by Governments.
Established in 1968, the International Narcotics Control Board is the independent and quasi-judicial monitoring body for the implementation of the United Nations international drug control conventions.
According to information about its mandate on its website, INCB endeavours, in cooperation with Governments, to ensure that adequate supplies of drugs are available for medical and scientific uses and that the diversion of drugs from licit sources to illicit channels does not occur.
The INCB also monitors Governments' control over chemicals used in the illicit manufacture of drugs and assists them in preventing the diversion of those chemicals into the illicit traffic.
International Shooting Competition: India's Esha and Akull won silver - 10 May 19
Highlights:
India's Esha Singh and Akull Kumar won silver in junior mixed air pistol event in the International Shooting Competition at Hannover, Germany.
They secured 5.4 points and defeated by the German pair of Jan Luca Karstedt and Vanessa Seeger.
Esha shot 385 out of 400 in qualification, as compared to the 370 by Akull.
It was the second mixed medal for Esha, after the one she won recently with Anmol Jain in Plzen, Czech Republic.
Aditya Malra qualified in the third place in junior men's air pistol with a score of 568, but shot below par in the final and placed eighth.
Men:
50m free pistol:
1. Sander Nooij (Ned) 548
2. Pontus Rinaldo (Swe) 542
3. Vladimir Issachenko (Kaz) 542
50m rifle prone:
1. Henrik Grimsrud Larsen (Nor) 629.1
2. Yuriy Yurkov (Kaz) 627.7
3. Julio Iemma (Ven) 625.7
Junior men:
10m air pistol:
1. Kiril Kirov (Bul) 239.1 (564)
2. Yaroslav Makhnyov (Kaz) 237.2 (563)
3. Jan Luca Karstedt (Ger) 216.7 (575)
Mixed air pistol juniors:
1. Jan Luca Karstedt, Vanessa Seeger (Ger) 469.2 (747)
2. Esha Singh, Akull Kumar, (Ind) 463.8 (755)
3. Irina Loktionova, Eldar Imankulov (Kaz) 393.1 (746)
WTO Ministerial Meeting of Developing Countries in New Delhi - 10 May 19
Highlights:
The WTO Ministerial meeting of developing countries is being hosted by India in New Delhi on 13-14 May 2019.
Sixteen developing countries, Six Least Developed Countries (LDC) (Argentina, Bangladesh, Barbados, Benin, Brazil, Central African Republic (CAR), Chad, China, Egypt, Guatemala, Guyana, Indonesia, Jamaica, Kazakhstan, Malawi, Malaysia, Nigeria, Oman, Saudi Arabia, South Africa, Turkey, Uganda)and DG, WTO are participating in the meeting.
Ministers from Bangladesh, CAR and South Africa have confirmed their participation. Vice Ministers, senior officials and ambassadors will be representing other countries.
The two-day meeting will be interactive in order to provide an opportunity to the Ministers to discuss various issues and the way forward.
On the first day, there will be a meeting of senior officers of the participating countries followed by a dinner hosted by Union Minister of Commerce & Industry for the heads of delegations.
On the 2nd day, the Ministerial Meeting will be held.
The meeting is being held at a time when the multilateral rule-based-trading system is facing serious and grave challenges.
In the recent past, there have been increasing unilateral measures and counter measures by members, deadlock in key areas of negotiations and the impasse in the Appellate Body, which threaten the very existence of Dispute Settlement Mechanism of the WTO and impacts the position of the WTO as an effective multilateral organisation.
The current situation has given rise to demands from various quarters to reform the WTO.
This meeting at New Delhi is an effort to bring together the developing countries and Least Developed Countries on a platform for sharing common concerns on various issues affecting the WTO and work together to address these issues.
The two-day meeting also provides an opportunity to the developing countries and LDCs to build consensus on how to move forward on the WTO reforms, while preserving the fundamentals of the multilateral trading system enshrined in the WTO.
The deliberations will aim at getting a direction on how to constructively engage on various issues in the WTO, both institutional and negotiating, in the run up to the Twelfth Ministerial Conference of the WTO to be held in Kazakhstan in June 2020.
PM Narendra Modi 2nd most followed politician globally on social media - 10 May 19
Highlights:
Digital marketing platform SEMrush reported that Indian Prime Minister Narendra Modi is the most-followed politician in the world on social media with a total audience of 110.9 million on platforms including Facebook, Twitter, and Instagram.
Former US President Barack Obama was ranked first with 182.7 million followers.
US President Donald Trump, who has 96 million followers, is the second second-most followed politician on the American online news and social networking service, Twitter.
Modi has collected over 43 million followers on Facebook, more than 20 million followers on Instagram .
However, these numbers do not represent unique users, which means that the same person or entity could be following the same politician across various social media platforms.
Congress party President Rahul Gandhi has accumulated 12 million followers on Facebook, Instagram, and Twitter.
NR Madhava Menon, Indian legal educator, passes away at 84 - 11 May 19
Highlights:
NR Madhava Menon, Indian legal educator and renowned academician, passed.
Menon was credited for revolutionising the field of legal education by establishing National Law School of India University (NLSIU), Bangaloreand the National Judicial Academy, Bhopal.
He was also the founder Vice Chancellor of the West Bengal National University of Juridical Sciences (NUJS).
He was born in 1935, the 84-year-old was considered father of modern legal education in India by many.
After completing his graduation in Law from Kerala University, Menon got enrolled himself as an advocate in Kerala High Court in 1956.
He later joined Aligarh Muslim University in 1960 to complete his Ph(D).
During this period, he served on deputation as Principal of Government Law College, Pondicherry and Secretary of Bar Council of India Trust.
Menon worked at the National Judicial Academy as the first director till his retirement in 2006.
During his long span of a career, Menon was also honoured with the fourth highest Indian civilian award Padma Shri in 2003.
He was also conferred the Living Legend of Law Award by the International Bar Association in 1994 and the Rotary Club Award for Vocational Excellence and the Plaque of Honour from the Bar Council of India.
Menon was also known for publishing various books during his career.
He has narrated the journey of his life in his autobiography, The Story of a Law Teacher: Turning Point, besides publishing several books, articles and monographs on a variety of legal subjects.
Iran announces partial withdrawal from nuclear deal - 11 May 19
Highlights:
Iran has announced its partial withdrawal from the nuclear deal signed with world powers in 2015, a year after Donald Trump pulled out of the agreement.
Tehran will stop exporting enriched uranium stocks as stipulated by the 2015 agreement and warned it would resume higher uranium enrichment in 60 days if the remaining signatories did not make good on promises to shield its oil and banking sectors from sanctions.
Rouhani formally conveyed to ambassadors to countries remaining inside the deal – France, Britain, Germany, China and Russia.
Under the deal, Iran is required to sell its surplus enriched uranium abroad, rather than keep it, thereby allowing it to generate nuclear power without building nuclear weapons.
Iran wanted to negotiate new terms with the remaining partners in the deal, but warned that the situation was dire.
The move is bound to be seized upon by Washington as proof that the nuclear deal – which the US violated in May 2018 – has collapsed and is no longer worth pursuing.
Rouhani has been under intense domestic political pressure to produce some kind of counter-measure following the US withdrawal.
Tehran has lost patience with Europe's efforts to create a new viable financial mechanism that would allow European firms to continue trading items such as medicines and humanitarian goods with Iran and circumvent US secondary sanctions.
The Trump administration has repeatedly warned European multinationals they will face swingeing US Treasury fines if they trade with Iran and try to operate in the US market.
Almost all large European firms have withdrawn from the Iranian market, depressing the economy still further.
Iran has remained in compliance with the nuclear deal, which is still backed by European powers as well as Democrats seeking to unseat Trump next year.
Iran will claim its announcement falls within sections 26 and 36 of the JCPOA, the deal signed in 2015, which allows Iran to take steps if one party withdraws from the agreement.
Israel's prime minister, Benjamin Netanyahu, reiterated his country's long-held position of not allowing Iran to obtain nuclear weapons.
Regional Heads of Customs Administration of Asia Pacific Region of the World Customs Organisation (WCO) held in Kochi - 11 May 19
Highlights:
Central Board of Indirect Taxes and Customs (CBIC) is organising a meeting of the Regional Heads of Customs Administration of Asia Pacific Region of the World Customs Organisation (WCO) in Kochi from 08th to 10th May, 2019.
India is hosting this meeting in its capacity as Vice Chair of the Asia Pacific region that it assumed on 1st July, 2018 for a two-year period.
The meeting will take stock of the progress being made in carrying forward the programmes and initiatives of WCO to promote, facilitate and secure the cross-border trade in the region and the capacity building and technical assistance required to achieve this goal.
This meeting is being chaired by Mr. Pranab Kumar Das, Chairman, CBIC.
Customs delegations from more than twenty countries of the Asia Pacific region are participating, along with senior officials of the WCO and its regional bodies, i.e. Regional Office for Capacity Building (ROCB) and Regional Intelligence Liaoning Office (RILO).
In his inaugural remarks, Chairman, CBIC reiterated the strategic principles guiding India, in its role as the Vice Chair of the Asia Pacific region, which are –
(i) Greater communication and connectivity within the region,
(ii) Harness technology advancements,
(iii) Inclusive approach, and Consensus on core issues.
Mr Das highlighted the key focus areas on which considerable emphasis should be placed, such as implementation of trade facilitation measures, cross-border e-commerce transactions, building capacity of small island economies and the on-going review of the Revised Kyoto Convention (RKC).
Dr. Kunio Mikuriya, the Secretary General of the WCO, in his address emphasised the role of the customs in the current global scenario and the crucial role being played by the WCO in streamlining the cross border procedures, and in enhancing the security of global trade.
In addition to the discussions on the strategic priorities of the Asia Pacific region, the meeting is also deliberating on the work program of the WCO, the Vice Chair office presently being held by India, ROCB, RILO, security related issues, trade facilitation, e-commerce, performance measurement, trusted trader programmes, etc.
Recognising the importance of the collaborative approach between Customs and trade, a Trade Day was organised on 7th May, 2019 as a precursor to the meeting of the Regional Heads of Customs.
International Nurse's Day observed on May 12 - 12 May 19
Highlights:
International Nurses Day is celebrated around the world every May 12, the anniversary of Florence Nightingale's birth.
ICN commemorates this important day each year with the production and distribution of the International Nurses' Day (IND) resources and evidence.
Theme: 2019 - Nurses: A voice to lead - Health for All
The first proposal for Nurses Day was made in 1953, by an officer with US Department of Health, Education and Welfare Dorothy Sutherland and first first proclaimed by President Dwight D Eisenhower.
In 1965, it was first celebrated by the International Council of Nurses (ICN).
Later, in 1974 ICN established 12 May as International Nurses Day, to be celebrated every year to highlight important role played by nurses in providing best healthcareservices.
It is celebrated to honour, contributions made by nurses in societies around the world.
Djokovic Beats Tsitsipas For Madrid Title, Tying Nadal's Masters 1000 Record - 12 May 19
Highlights:
The World No. 1 defeated Greek star Stefanos Tsitsipas 6-3, 6-4 to win the Mutua Madrid Open, equalling Rafael Nadal's record of 33 ATP Masters 1000 titles.
It is also Djokovic's 200th victory against a Top 10 opponent (200-90).
The Serbian found his top level for a third triumph in Madrid, having also emerged victorious in 2011 and 2016.
The 31-year-old has never lost a championship match in the Spanish capital (3-0) and he now owns 74 tour-level trophies (74-33).
Most ATP Masters 1000 Titles:
Player Titles
T1. Rafael Nadal 33
T1. Novak Djokovic 33
3. Roger Federer 28
4. Andre Agassi 17
5. Andy Murray 14
Djokovic will lead World No. 2 Nadal by 4,170 points when the new ATP Rankings.
Despite the loss, Tsitsipas leads the ATP Tour in wins this year with 27, and he will climb to a career-high World No. 7.
The three-time ATP Tour titlist leaves Spain with 600 points and 608,700 Euro in prize money.
Young Scientist Programme (Yuvika-2019) Inaugurated - 13 May 19
Highlights:
Dr K Sivan, Chairman, ISRO inaugurated the Young Scientist Programme (Yuvika-2019) through video mode from ISRO Headquarters, Bengaluru on May 13, 2019.
A total of 110 students representing every State and Union Territory of India are participating in this programme.
The participating students will attend the two weeks residential training programme at four centres/units of ISRO/DOS, namely, Vikram Sarabhai Space Centre (VSSC), Thiruvananthapuram; U R Rao Satellite Centre (URSC), Bengaluru; Space Applications Centre (SAC), Ahmedabad and North Eastern Space Applications Centre (NESAC), Shillong.
The participants will also be visiting Satish Dhawan Space Centre (SDSC), Shriharikota, the spaceport of India, during this programme.
Yuvika Program is primarily aimed at imparting basic knowledge on Space Technology, Space Science and Space Applications to the younger ones with the intent of arousing their interest in the emerging areas of Space activities.
The two week long residential training programme will cover invited talks and experience sharing by the eminent scientists, facility and lab visits, hands on training, exclusive sessions for discussions with experts and a feedback session.
this programme would help in inculpating scientific temper of the student.
YUVIKA programme should produce a good number of scientists every year.
Dr. Sivan wished all the students good luck and promised to meet them during "YUVIKA-SAMWAD" session at SDSC SHAR, Sriharikota on May 17, 2019.
India likely to add 80 GW of renewable energy capacity in next 5 years - 13 May 19
Highlights:
India is expected to add about 80 gigawatts (GW) of renewable energy capacity in the next five years, according to a survey.
About 47 GW will be from utility scale solar, 21 GW from wind, 8 from rooftop solar and 3 GW from floating solar projects, the survey by consultancy Bridge To India, in which 41 companies from different countries participated.
About 73 % of the respondents are optimistic about the growth prospects of the Indian renewable industry, it said.
Around 78 % the respondents feel that the government has propelled industry growth by increasing the renewable target to 175 GW.
The government aims to achieve the renewable energy target of 175 GW by 2022 of which 100 GW would be solar energy and 60 GW through wind energy.
The industry is also pessimistic about manufacturing prospects in India.
This is understandable as all the government initiatives to promote domestic manufacturing – manufacturing linked tenders, CPSU scheme, KUSUM and safeguard duty – have failed to produce any positive results.
Mumbai Indians (MI) won record fourth IPL title - 13 May 19
Highlights:
Mumbai Indians (MI) won their record fourth IPL title as they defeated Chennai Super Kings (CSK) in the finals of IPL 2019 by 1 run on 12 May 2019.
Andre Russell (Kolkata Knight Riders' all-rounder Andre Russell was adjudged player of the series (Most Valuable Player) of IPL.
Russell scored 510 runs and took 11 wickets in this edition of IPL.
On the other hand David Warner (Sunrisers Hyderabad) won the Orange Cap for the leading run-scorer of the tournament with 692 runs and Imran Tahir (CSK) won the Purple Cap for finishing as the leading wicket-taker of the tournament with 26 wickets.
Shubham Gill (KKR) was named the Emerging Player of the Tournament.
Sunil Puri was named new Chairman of ITC - 14 May 19
Highlights:
Sunil Puri was named new Chairman of ITC two days after death of erstwhile Chairman Y.C. Deveshwar on 11 May 2019.
Presently, he is working as ITC Group's MD.
Sanjiv Puri was on 13 May 2019 named company's new Chairman.
He replaced Y.C. Deveshwar who passed away on 11 May 2019.
Deveshwar had stepped from executive role in 2017 but had continued as non-executive Chairman of the highly diversified company.
ITC Limited is an Indian multinational conglomerate company headquartered in Kolkata, West Bengal. Established in 1910 as the 'Imperial Tobacco Company of India Limited', the company was renamed as the 'India Tobacco Company Limited' in 1970 and later to 'I.T.C. Limited' in 1974.
IAF received the first unit of iconic US attack helicopter AH-64E Apache - 14 May 19
Highlights:
The Indian Air Force (IAF) recently received the first unit of which iconic US attack helicopter named as AH-64E Apache.
The first AH-64E Apache attack helicopter built for India was formally handed over to the Indian Air Force (IAF) at Boeing production facility in Mesa, Arizona in USA on 11 May 2019.
IAF has contracted 22 Apache helicopters from the US Govt and Boeing in September 2015.
The first batch of these helicopters is scheduled to be shipped to India by July 2019.
G. Suvarna Lakshmi named as the first woman on the ICC panel of Match Referees - 14 May 19
Highlights:
Suvarna Lakshmi became first woman to be appointed to the ICC panel of Match Referees.
She is India's first woman on the ICC panel of Match Referees.
She is a former South Central Railway cricket player.
She has been a match-manager assisting the Match Referee in few ODIs and T20Is.
G. Suvarna Lakshmi is an Indian cricket match referee and a former domestic cricket player and coach.
She was a right handed batswoman and right-arm fast-medium outswing bowler.
Lakshmi was born to a Brahmin family in Rajahmundry, Andhra Pradesh on 23 May 1968.
Lakshmi played for several domestic teams including Andhra Women, Bihar Women, Railways Women, East Zone Women and South Zone Women between 1989 and 2004.
After her retirement, Lakshmi served as coach of the South Central Railways team until 2014.
Lakshmi first officiated as a match referee in domestic women's cricket in 2008-09 season
Arunachal Pradesh occurs 35% of India's graphite deposits: GSI - 15 May 19
Highlights:
According to disclosures made by the Geological Survey of India (GSI) the north-eastern state Arunachal Pradesh has 35% of India's graphite deposits.
This is the highest graphite deposit in any state.
The country has currently been importing graphite and so, Arunachal Pradesh could be the leading producer of graphite in the country in future.
Arunachal Pradesh is one of the 29 states of India and is the northeastern-most state of the country. Arunachal Pradesh borders the states of Assam and Nagaland to the south and shares international borders with Bhutan in the west, Myanmar in the east and is separated from China in the north by the McMahon
Capital: Itanagar
Chief minister: Pema Khandu
Official languages: English
World Migratory Bird Day was observed on 11th May - 15 May 19
Highlights:
World Migratory Bird Day (WMBD) is observed on 11th May.
It was initiated in 2006. It highlights the need for the conservation of migratory birds and their habitats.
The theme for WMBD 2019 is Protect Birds: Be the Solution to Plastic Pollution!. The day addresses the serious problem of plastic pollution and to highlight its negative effects on migratory birds.
With an annual production of more than 300 million tonnes, plastic is one of the most widely used materials in the world.
Lightweight and designed to last, discarded pieces of plastic are easily transported to ecosystems through the forces of nature causing serious threats to migratory species around the world.
To make matters worse, plastic does not simply dissolve. Broken down into small particles by water, sunlight, and wind, it often leads to lethal cases of ingestion and entanglement.
Effect of plastics on Seabirds:
The number of seabirds dying from the effects of plastic every year is currently 1 million and growing. Existing research pinpoints the urgency of the matter: In just two decades, between 1960 and 1980, the number of birds found ingesting plastic has grown from 5% to 80%.
Plastic found inside birds includes bags, bottle caps, synthetic fibers from clothing, and tiny rice-sized bits that have been broken down by the sun and waves. Sharp-edged plastic kills birds by punching holes in internal organs. Some seabirds eat so much plastic, there is little room left in their gut for food, which affects their body weight, jeopardizing their health.
A recent study found a 67% decline in seabird populations between 1950 and 2010. The highest concentration of plastic in birds can be found in populations in southern Australia, South Africa, and South America.
What to do to fight plastic pollution?
Reduce, reuse and recycle - Limit your use of plastic materials and replace them with eco-friendly alternatives, use and dispose of plastics sustainably
Clean up - Join clean-up activities in your area, whether at beaches or along rivers
Spread the word - Support local and global action against plastic
WTO Ministerial Meeting Inaugurated In New Delhi - 15 May 19
Highlights:
World Trade Organisation, WTO ministerial meeting of developing countries began in New Delhi.
The meeting will provide an opportunity for the Ministers to discuss various issues and the way forward.
The 16 developing countries and 6 Least Developed Countries (LDCs) are participating in the meeting.
Finding a solution to the ongoing impasse in the Appellate Body on an urgent basis.
Issues of importance and priority for developing countries including LDCs in the reform agenda.
About WTO:
It is an international organisation for trade development.
Headquarters: Geneva, Switzerland
Purpose: Reduction of tariffs and other barriers to trade
Founded: 1 January 1995
Membership: 164 member states
Formation: 1 January 1995
Yogesh Chander Deveshwar, ITCs longest-serving chairman passed away - 16 May 19
Highlights:
Yogesh Chander Deveshwar, ITC's longest-serving chairman, passed away on 11th May in Delhi at the 72 years.
Mr.Deveshwar, an alumnus of IIT Delhi and Harvard Business School, joined ITC in 1968.
Between 1991 and 1994, he was invited by the government to serve as the chairman and managing director of Air India.
His stewardship over the last two decades has guided ITC to become India's foremost FMCG marketer, the country's largest paperboards and packaging company and a corporate enabler in farmer-empowerment, through its wide-ranging agri-business.
It also has the second largest hotel chain in India.
Justice (retired) Madan B. Lokur appointed a judge of Fiji Supreme Court - 16 May 19
Highlights:
Indian retired judge Justice (retired) Madan B. Lokur was appointed a judge of Fiji Supreme Court, as was disclosed on 16 May 2019? -
He has been appointed to the Supreme Court of Fiji as a judge of its non-resident panel.
Fiji is a small island nation in the Pacific Ocean.
He was judge of the Supreme Court of India and had demitted office on 31 December 2018.
He will join in his new role on 15 August 2019 and will have tenure of three years.
European Union imposed a combined fine of $1.2 billion on 5 banks - 16 May 19
Highlights:
On 16 May 2019 the European Union imposed a combined fine of $1.2 billion on Barclays, Citigroup, JP Morgan, MUFG and Royal Bank of Scotland over foreign exchange rigging.

Individual traders at the banks had allegedly formed two cartels to manipulate the spot foreign exchange market for 11 currencies.

They exchanged sensitive information including client orders and their open risk positions.

The European Union is a political and economic union of 28 member states that are located primarily in Europe.

It has an area of 4,475,757 km² and an estimated population of about 513 million.

Headquarters: Brussels, Belgium

Official scripts: Latin; Greek; Cyrillic
Vande Bharat Express achieved 1 lakh km without missing a single trip milestone - 17 May 19
Highlights:
India's fastest train Vande Bharat Express achieved a milestone, as was disclosed by Indian Railways on 16 May 2019.
It completed 1 lakh km without missing a single trip.
India's fastest train Vande Bharat Express, that runs between New Delhi and Varanasi Junction, has completed one lakh running kilometres without missing a single trip.
The train, which can achieve a top speed of 160 kmph, was flagged off by PM Narendra Modi on 15 February 2019.
The train has been manufactured by the Integral Coach Factory in Chennai.
RBI aims to make India cashless society by 2021 - 17 May 19
Highlights:
Reserve Bank of India (RBI) released a vision document to provide safe, secure, accessible and affordable e-payment systems with an aim to build a cashless society.
The RBI also proposes to ensure minimal intervention in the pricing of charges to customers for digital payments, even as it proposed to facilitate efficient and price-attractive operation of payment systems.
The central bank envisages a highly digital and cashless society through entry of more players and increased innovation.
Between 2019 and 2021, the approach highlighted in the document would be implemented, the RBI also said in its vision document titled 'Payment and Settlement Systems in India: Vision 2019 – 2021'.
In December 2021, the number of transactions may rise over four times to 8,707 crore as against 2,069 crore in December 2018.
The payment systems including UPI or IMPS may see an average annual growth of more than 100 per cent, while National Electronic Funds Transfer (NEFT) is likely to surge at 40 % up to December 2021.
Aiming to facilitate NEFT fund transfer service beyond the banking hours, the RBI also evaluates the likelihood of extending availability of NEFT on 24×7 basis in the document.
The cash poses a significant cost to the economy, including customers.
Some of the costs could be removed as customers migrate to digital modes of making a payment.
The safety and security of digital payment systems remain the highlight of the vision document, as it holds a 'no-compromise' approach in this regard.
Transmission lines for renewable plants in 3 states to cost Rs 12,682 crore - 17 May 19
Highlights:
The power transmission system to evacuate electricity from 25,000 MW of solar and wind plants in western India will cost Rs 12,682 crore and will have annual tariff impact of Rs 2,156 crore in the first five years.
The power transmission system to evacuate electricity from 25,000 MW of solar and wind plants in western India will cost Rs 12,682 crore and will have annual tariff impact of Rs 2,156 crore in the first five years.
The infrastructure would be built for 8.9 giga-watt (GW) solar generation capacity in Rajasthan, 1.5 GW wind and 2 GW solar plants in Gujarat and 2 GW wind and 1 GW solar units in Maharashtra.
According to the calculations, the system would prepare the grid to handle electricity worth `9,318 crore per year, which is about 4.3 times the annual transmission cost.
The estimates have been made by the Power Grid Corporation of India (PGCIL), the central transmission utility. On an annualised basis, charges are seen to be around `1,776 crore.
This comes at a time when the longstanding impediment of inadequate transmission infrastructure for renewable power developers has forced the government to reduce capacities offered in reverse auctions, along with delay and cancellation of under-subscribed tenders.
The Solar Energy Corporation of India had projected that bidding for about 18 GW solar and 10 GW wind generation capacities were to be done by FY19-end.
The transmission schemes are implemented either through the tariff-based competitive bidding (TBCB) or under-regulated tariff mechanism by PGCIL.
However, most of the projects are now being tendered through tariff bidding, increasing the scope of private players.
FE was the first to report that private power transmission companies were apprehensive that PGCIL.
About `2.7 lakh crore would be required till FY22 to build the additional electricity transmission system.
The money would be spent on the 1.1 lakh circuit km of transmission lines and 3.8 lakh mega volt amp of sub-stations required to support new generation capacities and make the infrastructure more flexible to accommodate the evolving trends in power consumption.
India to co-chair Consultative Group (CG) of Global Facility for Disaster Reduction and Recovery (GFDRR) - 18 May 19
Highlights:
India is unanimously chosen as co-chair of the Consultative Group (CG) of Global Facility for Disaster Reduction and Recovery (GFDRR) for the fiscal year 2020.
The decision was taken during the CG meeting of GFDRR held in Geneva, Switzerland today, on the margins of the 6th Session of the Global Platform for Disaster Risk Reduction (GPDRR) 2019.
The CG Meeting was co-chaired by Africa Caribbean and Pacific (ACP) Group of States, the European Union (EU) and World Bank.
Additionally, GFDRR in cooperation with the UNDRR and the EU is also organizing the 4th edition of World Reconstruction Conference (WRC) on May 13-14, 2019.
India became member of CG of GFDRR in 2015 and expressed its interest to co-chair in last meeting of CG held in October 2018.
India's candidature was backed by its consistent progress in disaster risk reduction (DRR) in the country and its initiative to form a coalition on disaster resilient infrastructure.

This will give the country an opportunity to work with the member countries and organizations of GFDRR with a focused contribution towards advancing the disaster risk reduction agenda during the course of the year.
This is the first time that the country has been afforded the opportunity of co-chairing the CG meeting of GFDRR.
India would like to pursue a focused agenda and develop synergies with ongoing work streams of GFDRR.
Disaster Resilient Infrastructure (DRI) will be a central theme of engagement with the GFDRR partners and stakeholders.
What is GFDRR ?
GFDRR is a global partnership that helps developing countries better understand and reduce their vulnerability to natural hazards and climate change.
GFDRR is a grant-funding mechanism, managed by the World Bank, that supports disaster risk management projects worldwide.
It is presently working on the ground with over 400 local, national, regional, and international partners and provides knowledge, funding, and technical assistance.
Mumbai's Aarohi Pandit first female pilot to cross the Atlantic in LSA - 18 May 19
Highlights:
A 23 year old girl Aarohi Pandit, made history when she landed in to become the world's first woman pilot to cross the Atlantic Ocean in a light sport aircraft (LSA).
The Mumbai girl landed at Iqaluit Airport at 18.29 UTC on Monday.
She flew from Wick in Scotland to Iqaluit in five legs, stopping at Iceland and Greenland.
Along the way, she also became the world's first woman pilot to successfully complete a solo flight across the treacherous Greenland ice cap in an LSA.
An Indian CPL and LSA License holder, Aarohi is flying around the world for the 'WE! Women Empower Expedition', the world's first all-woman team circumnavigation of the planet in a LSA.
The aircraft, called Mahi, is a tiny single engine Sinus 912 plane weighing less than a Bullet bike, manufactured by Pipistrel Slovenia, and is the first LSA registered by India's DGCA.
Aarohi set course for the Expedition with her fellow pilot and best friend Keithair Misquitta on July 30 last year.
They flew Mahi across Punjab, Rajasthan, Gujarat in India and then to Pakistan, Iran, Turkey, Serbia, Slovenia, Germany, France and UK.
Since the tiny cockpit is equipped with a life raft, oxygen system and other safety equipment for the Atlantic Crossing and beyond, Aarohi is now flying solo.
Preparing for the expedition, and specifically for the solo flights over the Atlantic Ocean, hasn't been easy.
It included a rigorous seven-month regimen of extreme weather, oceanic and high-altitude flying along with various physical and mental exercises aimed at helping her take on the hardest terrain and weather conditions while being all alone in the cockpit.
Justice A K Sikri appointed NBSA Chairperson - 18 May 19
Highlights:
Former Supreme Court judge Justice A.K. Sikri has been appointed Chairperson of the News Broadcasting Standards Authority (NBSA).
He will assume office on May 26 and succeed Justice R.V. Raveendran who completes his term on May 25.
Justice Sikri's experience in judiciary and an impeccable record as a judge would strengthen the NBSA.
Justice Sikri has delivered several verdicts in the area of human rights -on transgenders (given the legal status of third gender) and euthanasia (passive euthanasia for patients in permanent vegetative state).
Other key verdicts include compensation for people with disability, child trafficking, child labour, juvenile delinquents and others.
The NBSA is a self-regulatory body that implements the Code of Ethics and Broadcasting Standards and Guidelines for its member news broadcasters.
It is an independent body, which is free from any interference from the NBA.
Taiwan became the first Asian country to legalise same-sex marriage - 19 May 19
Highlights:
Taiwan has become the first Asian country to legalise same-sex marriage following a vote by country's legislature on 17 May 2019.
In May 2017, the island country's constitutional court had ruled that same-sex couples had the right to legally marry.
Taiwan's parliament was given a two-year deadline and was required to pass the changes by 24 May 2019.
The vote by Taiwan's parliament came two years after the self-ruled island's constitutional court ruled that not allowing same-sex couples to marry was a violation of the constitution
The panel of judges instructed MPs to amend or enact new laws before 24 May 2019.
The new bill will now go into effect next week and gay couples are already lining up to officially wed.
The landmark decision cements Taiwan's reputation as a beacon of liberalism in a region where the LGBT community faces increasing persecution, and will give a long-awaited boost to Asia's burgeoning gay rights movement.
The new legislation only allows for biological adoption and marriages with foreigners will not be recognised.
Iconic personality Architecture I.M. Pei passed away - 19 May 19
Highlights: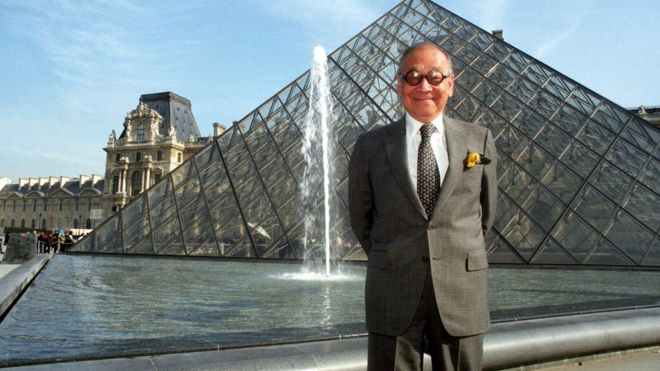 I.M. Pei, the versatile, globe-trotting Chinese-American architect who revived the Louvre Pyramid in Paris, died on 16 May 2019 at the age of 102 years.
His other famous works include Mesa Laboratory at the National Center for Atmospheric Research in Colorado, Dallas City Hall, Bank of China Tower (Hong Kong), Miho Museum (Japan) and Museum of Islamic Art (Qatar).
He was born in Guangzhou (China) in 1917 and he came to the United States in 1935 with plans to study architecture.
Indian Hotels Co. Ltd (IHCL), signed agreement with GIC Pte Ltd - 19 May 19
Highlights:

Indian Hotels Co. Ltd (IHCL), the owner of Taj luxury hotel chain, signed agreement with Singapore entity GIC Pte Ltd to jointly invest around Rs. 4,000 crore over three years.
The investment platform will acquire fully operational hotels of IHCL in the luxury, upper upscale and upscale segments in India.
The equity contribution from IHCL will be at 30% and the balance will be contributed by GIC.
Former Formula One (F1) driver Niki Lauda passed away - 20 May 19
Highlights:
Former Formula One (F1) driver Niki Lauda passed away on 20 May 2019.
He had won Three F1 championships.
Niki Lauda (Austria) passed away at the age of 70.
Lauda, who had suffered serious burns in a near-fatal crash at German Grand Prix in 1976, won three championships (1975, 1977 and 1984).
He was also the founder of airline company Lauda Air that operated from 1985 to 2013 before being merged into Austrian Airlines.
2019 Lok Sabha elections witnessed a voter turnout of 67.10% - 20 May 19
Highlights:

The 2019 Lok Sabha elections witnessed a voter turnout of 67.10% (interim), which is the highest ever voter turnout in the history of general elections, as per data released by the Election Commission of India (ECI) on 21 May 2019.
The previous highest voter turnout of 66.44% was recorded in 2014.
The seven-phase 2019 elections began on 11 April 2019 and concluded on 19 May 2019.
2019 Lok Sabha elections witnessed a voter turnout of 67.10% - 20 May 19
Highlights:

The 2019 Lok Sabha elections witnessed a voter turnout of 67.10% (interim), which is the highest ever voter turnout in the history of general elections, as per data released by the Election Commission of India (ECI) on 21 May 2019.
The previous highest voter turnout of 66.44% was recorded in 2014.
The seven-phase 2019 elections began on 11 April 2019 and concluded on 19 May 2019.
UN Sasakawa Award 2019: Awarded to Pramod Kumar Mishra - 20 May 19
Highlights:
The United Nations Office for Disaster Risk Reduction (UNDRR) conferred 'Sasakawa Award 2019' for Disaster Risk Reduction (DRR) to Pramod Kumar Mishra,Additional Principal Secretary to Prime Minister of India.
The Sasakawa Awardee was announced at recent Award Ceremony during 6th Session of Global Platform for Disaster Risk Reduction (GPDRR) 2019 held at Geneva.
Pramod Kumar Mishra was awarded in recognition of his dedication to improve resilience of communities most exposed to disasters and for his personal commitment to social inclusion, which as per him acts as a critical principle to reduce inequality and enhances safety net of socially and economically marginalized section of society.
Sasakawa Award It is the most prestigious international award in Disaster Risk Management (DRM) area.
It is jointly organized by United Nations Office for Disaster Risk Reduction (UNDRR) and the Nippon Foundation.
It recognizes individuals, initiatives and organizations which have contributed towards ensuring inclusive participation in Disaster Risk Reduction (DRR) activities for all sections of society.
The Sasakawa Awardee (one or more winners) is given a total grant of US $50,000.
China to host AFC Asian Cup 2023 - 20 May 19
Highlights:
After South Korea's withdrawal from their bid to stage Asian Cup Football tournament bid China will now be hosting 2023 AFC Asian Cup.
China was the sole other bidder and now has a free run to become hosts.
In 2017, The KFA announced Seoul's bid to host the 24-nation AFC 2023 edition.
It would have been after a gap of 63 years that South korea would havehosted the most prestigious football tournament in Asia.
It hosted AFC for the first time in 1960.
South korea's withdrawal from Asian Cup means that on 4 June 2019 China should be confirmed by Asian Football Confederation as new host of the Asian nations championship finals.
Previously, Indonesia and Thailand had expressed interest in hosting AFC 2023 event, but then dropped their bids.
This is the second time China will be hosting the event.
It was in 2004 when China staged the tournament lost with 3-1 to Japan in Beijing final.
As per the Korea Football Association (KFA) it pulled out of hosting tournament so as to 'strategically focus' on a joint bid with North Korea to host Women's World Cup which will also be held in 2023.
Italian Open 2019: Rafael Nadal won Men's Singles Title - 21 May 19
Highlights:
Rafael Nadal of Spain defeats Novak Djokovic of Serbia in finals and won men's singles title at Italian Open 2019, held in Rome,his ninth in Rome.
Rafael Nadal, the World No. 2 player defeated World No. 1 Novak Djokovic by 6-0 4-6 6-1 in in the Italian Open final held in Rome.
Rafael Nadal It was his 81st tournament win but first clay court title of year 2019.
In Australian Open final in January 2019, Nadal was beaten by Djokovic in final and had also lost at semi-final stage in his past four tournaments.
Winning Italian Open he has now recorded his 34th Masters title.
This takes him 34-33 ahead of Djokovic in Masters 1,000 Series titles and also gives a boost before the French Open (also called Roland-Garros) starting on 26 May 2019. About Italian Open It is a tennis tournament which is held in Rome,Italy.
It was founded in 1930. The event is also known as Rome Masters (for male edition) or Internazionali BNL d'Italia (sponsored name) or Italian Championships.
The tournament is played on Clay Courts, a type of tennis court which are made of crushed brick, stone, shale, or other unbound mineral aggregates.
French Open is also played in Clay Courts.
Nancy Pelosi honoured with 2019 John F Kennedy Profile in Courage Award - 21 May 19
Highlights:
The USA's House of Representatives Speaker Nancy Pelosi was honoured with 2019 John F Kennedy Profile in Courage Award.
She was recognized for putting national interest above her party's interest, for her efforts to pass former President Barack Obama's 2010 health care law (Obama Care) and also for helping Democrats reclaim control of U.S. House during 2018 elections.
She has served in House of Representatives since 1987.
Previous Honorees of the award includes former Presidents Barack Obama, Gerald Ford, and prominent lawmakers Rep. John Lewis and late Sen. John McCain.
JFK Profile in Courage Award:
It is an annual award that was created in 1989 by members of President J.F. Kennedy's family.
It seeks to honor J.F. Kennedy and to recognize and celebrate the quality of political courage which he admired most.
The award recognizes a public official (or officials) at the local, federal or state level whose actions speaks of qualities of politically courageous leadership.
Kerala became first state to list Masala Bond in overseas market - 21 May 19
Highlights:
Kerala became the first state to tap into masala bond market by listing the Kerala Infrastructure Investment Fund Board (KIIFB)'s masala bond worth of USD 312 million (Rs 2,150 crore) in London Stock Exchange (LSE)'s International Securities Market (ISM).
The masala bond has tenor of 5-year and a 9.723% coupon
Kerala's state finance minister Thomas Issac executed this move.
The main objective of this initiative was to tap masala bond market and to rebuild the infrastructure in Kerala from the proceeds of masala bond.
Capital of Kerala isThiruvananthapuram
Governor: P. Sathasivam
Chief Minister: Pinarayi Vijayan
Pliskova seals Rome title with straight-sets win - 22 May 19
Highlights:
Pliskova became the first Czech to win the women's singles in Rome since 1978 by beating Johanna Konta 6-3 6-4 in the final.
Karolina Pliskova sealed her second title of the season by defeating Johanna Konta in straight sets in the final of the Internazionali d'Italia.
Pliskova has been blighted by illness since she finished as runner-up at the Miami Open in March, but she was in fine form as she overcame Konta 6-3 6-4 to become the first Czech to win the women's singles in Rome since 1978.
The 27-year-old, who lost in the second round in Stuttgart and Madrid, will consequently move up to second in the rankings ahead of the French Open.
The fourth seed held from there to take the opener and Konta - who reached the final in Rabat this month - managed to save a break point to avoid immediately falling behind in the second.
Chinese tech company Huawei banned in the United States - 22 May 19
Highlights:
Huawei, the top Chinese tech company, was banned in the US during May 2019.
The Chinese tech company was banned for charges of intellectual property theft and data security.
US President Donald Trump on 15 May 2019 signed an executive order that effectively bans Huawei from accessing US supply chains.
Later Google pulled Huawei's Android license which means company's future phones will be cut off from the most widely used operating system in the world and the Google universe.
World Biodiversity Day is observed on 22 May - 22 May 19
Highlights:
The International Day for Biological Diversity (or World Biodiversity Day) is a United Nations-sanctioned international day to increase understanding and awareness of biodiversity issues.
The day is observed on May 22 every year.
The theme for 2019 is 2019 - Our Biodiversity, Our Food, Our Health.
Biological Diversity falls within the scope of the UN Post-2015 Development Agenda's Sustainable Development Goals.
Agrobiodiversity and its potential to support human nutrition and good health is a critical component of the global sustainability agenda.
The critical role of biodiversity in sustainable development was recognized in a Rio+20 outcome document, The World We Want: A Future for All.
Theme 2019:
Our Biodiversity,Our Food, Our Health:
This year's International Day for Biological Diversity focuses on biodiversity as the foundation for our food and health and as a key catalyst to transforming food systems and improving human well-being.
The theme aims to leverage knowledge and spread awareness of the dependency of our food systems, nutrition, and health on biodiversity and healthy ecosystems.
The theme also celebrates the diversity provided by our natural systems for human existence and well-being on Earth, while contributing to other Sustainable Development Goals, including climate change mitigation and adaptation, ecosystems restoration, cleaner water, and zero hunger, among others.
To conserve and sustainably use biodiversity for the well-being, every individual need to:
Reduce meat consumption
Eat and purchase seasonal foods
Buy local foods
Reduce food waste
Compost food scraps
Reduce food packaging by using reusable bags or reusing glass jars or containers
Avoid single-use plastics like plastic straws, coffee cups, plastic cutlery, take out containers or plastic water bottles
Promote local and indigenous biodiversity for food and nutrition
Reliance Industries Limited becomes the country's biggest company by revenue - 23 May 19
Highlights:
Mukesh Ambani's oil-to-telecom conglomerate Reliance Industries Limited (RIL) has toppled State-owned Indian Oil Corp. (IOC) to become the country's biggest company by revenue.
Reliance, in the 2018-19 fiscal year that ended March 31, reported a turnover of Rs.6.23 lakh crore. With this milestone, Reliance has achieved the number one position in terms of all three parameters - revenue, profit, and market capitalisation.
RIL closed up 1.08% at Rs.1,339.75 on the BSE, with a market capitalisation of Rs.8.50 lakh crore.
Reliance posted a 13% rise in profits over Rs.34,988 crore recorded in 2017-18. ONGC had a net profit of Rs.19,945.26 crore in 2017-18 fiscal, lagging behind IOC.
RIL's profitable business:
Reliance Jio Infocomm (RJio) and Reliance Retail have been bringing in more revenues than petrochemicals and polymer have.
RIL had expanded capacity in polymer and petrochemicals, the larger growth in revenue from retail and telecom suggests that the company is growing faster in the consumer-facing business, rather than in the core businesses.
Reliance which has the highest cash reserves of Rs.1.33 lakh crore on the book also has the highest gross debt of Rs 2.87 lakh crore at the end of March 2019.
NDA scored a historic win in the 2019 Lok Sabha elections by winning 353 seats - 23 May 19
Highlights:
The Narendra Modi-led National Defence Alliance (NDA) scored a historic win in the 2019 Lok Sabha elections by winning as many as 353 seats while the BJP itself won a record 303 seats.
The Congress-led United Progressive Alliance was humiliated in these elections with just 91 seats in its kitty.
With this huge win Narendra Modi thus became the first non-Congress Prime Minister to get re-elected with a stronger majority.
Indira Gandhi was the last Indian Prime Minister to achieve this distinction.
In 1971 Indira Gandhi of the Congress was the last Indian Prime Minister to get re-elected with a stronger majority.
After almost 48 years Narendra Modi thus became the first to achieve this distinction as his BJP won a record 303 seats out of 542 to swept aside a formidable opposition in 2019 Lok Sabha elections.
This main opponent Rahul Gandhi (Congress) lost his traditional Amethi seat to Smriti Irani.
On 30 May 2019 Modi along with his 57 council of ministers was administered oath of office and secrecy by President Ramnath Kovind.
Saray Khumalo became the first black African women to conquer Mt. Everest in her fourth attempt - 23 May 19
Highlights:
Saray Khumalo became the first black African women to conquer Mt. Everest in her fourth attempt. She climbed the 8,848 meter mountain after three previous attempts.

She was born in Zambia and now is a Johannesburg resident.

She has also conquered Mount Kilimanjaro in Africa, Aconcagua in Argentina and Mount Elbrus in Russia.

She is on a hunt to conquer the highest peaks on each continent.

In 2003, South African park ranger Sibusiso Vilane became the first black person to reach the top of Mount Everest.
Oman author Jokha Al Harthi wins Booker International Prize - 24 May 19
Highlights:
Oman Author Jokha Al Harthi won the prestigious Man Booker International Prize for "Celestial Bodies", the story of three sisters of a desert country confronting its slave-owning past and a complex modern world.
Jokha Alharthi, the first Arabic-language writer to take the prize, will split the 50,000 pounds or 64,000 US dollar purse with her UK-based translator, Marilyn Booth.
Man Booker International Prize:
The International Booker Prize, is an international literary award hosted in the United Kingdom.
The introduction of the International Prize to complement the Man Booker Prize was announced in June 2004.
Since 2016, the award has been given annually to a single book in English translation, with a £50,000 prize for the winning title, shared equally between author and translator.
2019 will be the final year of sponsorship by the Man Group, starting next year the award will be known as the International Booker Prize.
Reward(s):£50,000
First awarded: 2005
HDFC Group Overtakes Tata Group As Indias Most Valuable - 24 May 19
Highlights:
HDFC group overtaken the 151-year-old Tata group to emerge as India's most valuable by way of market capitalization (m-cap).
The combined market value of the five listed companies of the HDFC group – HDFC, HDFC Bank, HDFC Life, HDFC Asset Management and Gruh Finance stood at Rs 11.66 lakh crore while the combined m-cap of 29 Tata group companies stood at Rs 11.64 lakh crore, about Rs 2,000 crore less than that of the HDFC group.
Housing Development Finance Corporation Limited (HDFC) is an Indian financial conglomerate based in Mumbai, India.
It is a major provider of finance for housing in India.
It also has a presence in banking, life and general insurance, asset management, venture capital, realty, education, deposits and education loans.
HDFC group,CEO: Aditya Puri
Headquarters: Mumbai
Founded: August 1994, India
Chancy Chitete conferred with the UN's highest peacekeeping award - 24 May 19
Highlights:
The Malawian soldier Chancy Chitete to be honoured with the United Nation's (UN) highest peacekeeping award, dubbed as "Captain Mbaye Diagne Medal for Exceptional Courage".
He will be awarded posthumously during the Peacekeeper's Day commemorations at UN Headquarters in New York, the US on May 24, 2019.
Despite the nomination of several peacekeepers for exceptional service over the past four years, the awarding of the Medal to Private Chitite will mark the first time the actions of a UN peacekeeper have been found to meet the standard set by Captain Diagne.
Brief History:
The award is officially named as the Captain Mbaye Diagne Medal for Exceptional Courage.
The award is named after the late UN peacekeeper Captain Diagne.
Diagne served with former UN Mission in Rwanda (UNAMIR) and saved thousands of Rwandans from death in the 1994 genocide.
It was established in 2014.
It is awarded to uninformed (police, military) and civilian personnel who have demonstrated exceptional courage, in face of extreme danger, and fulfilled mandate of their missions in service of humanity and United Nations.
World Tortoise Day is observed on 23rd May - 24 May 19
Highlights:
World turtle day is observed on 23rd May every year.
It is sponsored yearly since 2000 by American Tortoise Rescue.
The aim is to bring attention to, and increase knowledge of and respect for, turtles and tortoises, and encourage human action to help them survive and thrive.
This year the day spotlights on freshwater turtles.
The herpetologists, one who studies about amphibians and reptiles, have launched a unique initiative to gather more information about India's freshwater turtles and tortoises.
The India Biodiversity Portal has initiated a 'Turtle Spotting Week' as part of a unique exercise to document the creatures across India.
The week began on 17th May and ends on 23rd May 2019.
There are at least 28 species of freshwater turtles which can be spotted across the country and we felt that not enough attention was being given to them.
Research and conservation activities in particular are limited and we wanted to encourage more people to document their findings.
African Nations Algeria and Argentina certified malaria-free by WHO - 25 May 19
Highlights:
Algeria and Argentina have been officially recognized by WHO as malaria-free.
The certification is granted when a country proves that it has interrupted indigenous transmission of the disease for at least 3 consecutive years.
Contracted through the bite of an infected mosquito, malaria remains one of the world's leading killers, with an estimated 219 million cases and over 400 000 malaria-related deaths in 2017. Approximately 60% of fatalities are among children aged under 5 years.
Algeria is the second country in the WHO African Region to be officially recognized as malaria-free, after Mauritius, which was certified in 1973.
Argentina is the second country in the WHO Region of the Americas to be certified in 45 years, after Paraguay in June 2018.
Algeria and Argentina reported their last cases of indigenous malaria in 2013 and 2010 respectively.
For both Algeria and Argentina, malaria has a history that spans hundreds of years, and the battle against the disease has been hard-fought.
Over the last decade, improved surveillance allowed for every last case of malaria to be rapidly identified and treated. Importantly, both countries provided free diagnosis and treatment within their borders, ensuring no one was left behind in getting the services they needed to prevent, detect and cure the disease.
French physician Dr Charles Louis Alphonse Laveran discovered the malaria parasite in Algeria in 1880.
By the 1960s, malaria had become the country's primary health challenge, with an estimated 80 000 cases reported each year.
In the 1970s, Argentina set out to eliminate malaria. Key elements of its approach included training health workers to spray homes with insecticides, diagnosing the disease through microscopy, and effectively responding to cases in the community.
Cross-border collaboration was also critical. Between 2000 and 2011, Argentina worked closely with the Government of Bolivia to spray more than 22 000 homes in border areas and conduct widespread malaria testing.
The certificates were presented by the WHO Director-General to representatives from Algeria and Argentina on the sidelines of the 72nd session of the World Health Assembly.
WHO grants a certification of malaria elimination when a country has proven, beyond reasonable doubt, that the chain of indigenous transmission has been interrupted nationwide for at least the previous three consecutive years
Globally, a total of 38 countries and territories have now been declared malaria-free.
SCO Meeting Of Council Of Foreign Ministers Held In Bishkek - 25 May 19
Highlights:
External Affairs Minister Sushma Swaraj represented India in the meeting of Council of Foreign Ministers (CFM) of Shanghai Cooperation Organisation to be held in Bishkek, Kyrgyz Republic.
During the meet, she discussed several pressing issues including the threat of terrorism are expected to be discussed.
Pakistan Foreign Minister Shah Mehmood Qureshi also attended the meeting.
About SCO:
The Shanghai Cooperation Organisation, or Shanghai Pact, is a Eurasian political, economic, and security alliance, the creation of which was announced on 15 June 2001 in Shanghai, China by the leaders.
It's membes are- Russia, China, Kyrgyz Republic, Kazakhstan, Tajikistan, and Uzbekistan.
India became a full member of the China-dominated grouping in 2017.
Along with India, Pakistan was also granted the SCO membership in 2017.
Headquarters: Beijing.
ISRO flagged off the shipment of India's largest liquid Hydrogen storage tank - 25 May 19
Highlights:
Indian Space Research Organisation (ISRO) Secretary, DOS & Chairman, Dr.K Sivan, flagged off the shipment of India's largest liquid Hydrogen storage tank at VRV Asia Pacific production plant at Sri City in Chittoor district.
The event stands out as a typical example for ISRO-Industry cooperation for realizing import substitutes indigenously.
The storage tank:
VRV Asia Pacific manufactured the storage tank with a Liquid Nitrogen (LIN) shield, in a collaborative effort with Satish Dhawan Space Centre (SDSC) SHAR, under the Make in India initiative.
The storage capacity of the tank is 120 kilolitres.
Liquid hydrogen is used as fuel for satellite launch vehicles.
Odisha Assembly Election:BJD wins 112 seats,Naveen Patnaik set to be CM for 5th time in row - 26 May 19
Highlights:
BJD won 112 seats out of 146 in 2019 Odisha Assembly polls, with party President Naveen Patnaik set for a fifth consecutive term as CM.
Patnaik becomes only the third CM after Sikkim's Pawan Chamling and West Bengal's Jyoti Basu to achieve the feat.
BJP won 23 seats, Congress 9, and CPI(M) and an independent candidate won one seat each.
The Polling was held in 146 of the state's 147 assembly seats as election in Patkura was postponed twice, first after the death of a candidate and then due to Cyclone Fani.
Naveen Patnaik a fact-file:
Naveen Patnaik is an Indian politician who is the current and 14th Chief Minister of Odisha.
He is also the president of the Biju Janata Dal, a writer has published four books.
Adani to set up container terminal in Myanmar - 26 May 19
Highlights:
Adani Ports & Special Economic Zone signed an agreement to develop and operate a container terminal at Yangon Port in Myanmar.
It will act as a network point to feed into our upcoming transshipment hub at Vizhinjam.
The proposed container terminal will be integrated with our Ports/Terminals along the east and south coast of India, unlocking synergies by offering multiple entry/exit points for the shipping lines which wish to call on this region.
The project site is located at city cluster & inner harbor of Yangon Port.
The site is ideally placed to serve the traffic from industries surrounding the city with adequate storage and good evacuation channel for the port.
The estimated cost for implementing phase I of 0.5 Mn TEUs is between the US $ 220- 230 Mn and phase II expansion to 0.8 Mn TEUs is expected to cost between the US $55-60 Mn
The terminal will have a quay length of 635 meters with the capability to handle three vessels at a time.
Sony to stop selling its smartphones in India - 26 May 19
Highlights:
Japanese technology giant Sony has revealed it will stop selling its smartphones in several countries including India.
Sony added it presently considers Japan, Europe, Taiwan and Hong Kong as the "focus regions" - to drive profit for the smartphone business.
Sony reported an operating loss of 97.1 billion yen ($879.45 million) in the year ended March.
Samsung with shipment of 71.9 million units, Huawei with 59.1 million, Apple with 36.4 million, Xiaomi with 25 million, Vivo with 23.2 million and Oppo with 23.1 million are the top smartphone brands in the first quarter of 2019.
IAF successfully test fires aerial version of BrahMos missile - 26 May 19
Highlights:
The Indian Air Force has successfully test fired the aerial version of the supersonic BrahMos cruise missile from a Su-30 MKI fighter aircraft.
The 2.5 tonne air-to-surface missile has a range of around 300 km, and it will significantly enhance the IAF's combat capability.
The BrahMos cruise missile travels at a speed of Mach 2.8, nearly three times that of sound.
The launch from the aircraft was smooth and the missile followed the desired trajectory before directly hitting the land target.
The IAF became the first air force in the world to have successfully fired an air-launched 2.8 Mach surface attack missile of this category on a sea target on November 22, 2017.
Today's was the second such live launch of the weapon. The integration of the weapon on the aircraft was a very complex process involving mechanical, electrical and software modifications on aircraft.
the software development of the aircraft was undertaken by the IAF engineers, while the Hindustan Aeronautics Ltd carried out mechanical and electrical modifications on it.
the BrahMos missile provides the Indian Air Force a much desired capability to strike from large stand-off ranges on any target at sea or on land with pinpoint accuracy by day or night and in all weather conditions.
The capability of the missile coupled with the superlative performance of the Su-30MKI aircraft gives the IAF the desired strategic reach.
BrahMos Aerospace, an India-Russian joint venture, produces the supersonic cruise missile that can be launched from submarines, ships, aircraft, or from land platforms.
Google bans 2nd largest phone maker Huawei from some Android updates - 27 May 19
Highlights:
New Huawei smartphones are set to lose access to some Google apps like YouTube and Maps and the next version of Android to be launched later this year.
This comes after the US government sought to blacklist Chinese company Huawei around the world.
Google's suspension follows a report calling for Huawei to be prevented from supplying 5G mobile networks in the UK, because its operations are "subject to influence by the Chinese state".
Australia, which also shares intelligence with the UK, has already moved to ban Huawei as a supplier for its future 5G network.
Huawei has always insisted it is a privately held company, independent of the Chinese state, owned largely by its employees, and has worked supplying phone technology in the UK for 15 years without problems.
ISSF World Cup Rifle: Apurvi Chandela wins Gold - 27 May 19
Highlights:
India's Apurvi Chandela won gold in women's 10m Air Rifle at ISSF World Cup Rifle held in Munich, Germany.
Apurvi Chandela of India beat Wang Luyao of China with a score of 251 to win gold medal in 10m Air Rifle event at the 2019's third Shooting Sport Federation (ISSF) World Cup Rifle/Pistol stage held in Munich (Germany).
This is Apurvi's 2nd Shooting World Cup Gold of 2019 in Women's 10m Air Rifle after the one she won with a world record score in New Delhi in February.2019. Overall this is her career's fourth ISSF medal.
India already holds five Tokyo 2020 Olympic quota places in Rifle and Pistol competitions secured by Saurabh Chaudhary, Apurvi, Abhishek Verma Divyans Singh Panwar and Anjum.
Filmmaker and Film Historian Vijaya Mulay Passed Away - 27 May 19
Highlights:
Vijaya Mulay is best known for her 1974 film Ek Anek Aur Ekta, which won the National Film Award for Best Educational Film.
Mulay founded the Delhi Film Society in 1959, and later on became a joint secretary of the Federation of Film Societies.
In 2002, Vijaya Mulay was honoured with the prestigious V Shantaram Award for her work in documentary filmmaking.
Prem Singh Tamang sworn in as the new Chief Minister of Sikkim - 27 May 19
Highlights:
Prem Singh Tamang took over as the new Chief Minister of Sikkim.
Sikkim Krantikari Morcha (SKM) chief Prem Singh Tamang, better known by his popular name PS Golay,
He replaced long time Chief Minister Pawan Kumar Chamling as he took over Sikkim's Chief Minister on 27 May 2019.
His party SKM won 17 seats in 32 seats Sikkim Assembly while Chamling's Sikkim Democratic Front (SDF) bagged the remaining 15 seats.
Chamling holds the record for being the longest serving Chief Minister having served as CM for 24 years.
Kalpana Dash, Odisha's first woman mountaineer passed away at Mount Everest - 28 May 19
Highlights:
Kalpana Dash, Odisha's first woman mountaineer passed away at the age of 50 near Balcony area of world's highest peak Mount Everest.
She hailed from Dhenkanal district in Odisha.
She accompanied with Kanchimaya Tamang of the Himalayan Kingdom and Liamu Mank of China to scale Mount Everest.
The team was lead by the veteran mountaineer Pemba Dheeraj Sherpa.
Earlier, she claimed Mount Everest in the year 2008 and scripted history.
She was climbing the mountain for the past 1 5 years during which she claimed mountains in Europe, America, Australia, and India.
Ministry of Petroleum appointed a high level committee to make strategies to reduce crude oil import - 28 May 19
Highlights:

A high-level committee appointed by the Ministry of Petroleum and Natural Gas has recommended a higher natural gas price for producers from existing discoveries among measures to bring down India's dependence on crude oil imports.
Members of the committee:
The High-Level Committee constituted by the Centre consisted of Dr. Anil Kakodkar, an eminent Scientist and Sidharth Pradhan, an expert on financial and tax issues.
The committee was formed to discuss research-related synergies and tax issues for state-run oil companies.
It also explored the need and possibility of formation of new entity dealing with oil services and supply of qualified manpower to the oil and gas sector around the world
It looked into mergers, acquisitions and consolidation of oil and gas public sector undertakings (PSUs) and the joint ventures
During 2018, India consumed 204.92 MMT petroleum products and 58.64 billion cubic metres (BCM) natural gas, whereas the domestic production of crude oil and natural gas has almost stagnated.
The import dependency of crude oil and liquified natural gas (LNG) during the year was 82.59% and 45.89%, respectively, and is expected to increase.
Recommendation of the committee:
The committee has recommended short-term, medium-term and long-term strategies in the report to help reduce the import dependency of the nation.
The recommendation is significant as at present only new difficult discoveries have been allowed a higher price of natural gas by the Ministry.
The committee recommendation covers those discoveries that have been awarded under the New Exploration Licence Policy (NELP) and pre-NELP regimes.
Rahi Sarnobat clinched gold in the womens 25m pistol in 2019 ISSF World Cup - 28 May 19
Highlights:
Rahi Sarnobat clinched gold in the women's 25m pistol at the season's third International Shooting Sport Federation World Cup in Munich, Germany.
By this win, she sealed an Olympic quota place for India in style.
She secured 37 (out of 50 shots) in the final.
This is India's first Olympic quota spot in this event.
Sarnobat, the Asian Games champion, was second in the final behind compatriot Bhaker. However, once she got the lead, she maintained it till the gold medal shot.
Olena Kostevych of Ukraine won silver with 36 hits while Bulgaria's Antoaneta Boneva won bronze with 26.
Orchha town of Madhya Pradesh added to the Tentative List of UNESCO's World Heritage Sites - 29 May 19
Highlights:
The architectural heritage of Orchha town in Madhya Pradesh added to the Tentative List of UNESCO's World Heritage Sites.
The architectural heritage of Orchha town depicts a unique style of the Bundela dynasty.
The Archaeological Survey of India (ASI) had sent a proposal to UNESCO to include the architectural heritage of Orchha town in its list of World Heritage Sites on April 15, 2019.
For a historical site to be a part of UNESCO's World Heritage sites, it must be first included in the tentative list. Once included another proposal is sent to UNESCO, only then the site is included in the UNESCO's World Heritage sites.
Orchha town situated on the banks of the Betwa river,around 80 km from MP's Tikamgarh district and 15 km from Jhansi district of UP.
Orchha town is located in Niwari district of MP's Bundelkhand region. ii. It was built by King Rudra Pratap Singh of Bundela dynasty in the 1 6th century.
Bundela architecture has Mughal influence due to the closeness of both the dynasties.
Veer Singh Dev, King of Bundela dynasty, was a close friend of Mughal emperor Jahangir.
It is famous for its Chaturbhuj Temple, Orchha Fort complex and Raja Mahal. It is the only place in India where Lord Rama is worshipped as a king with a dedicated temple in his name called Sri Ram Raja Mandir.
UNESCO's World Heritage Sites List:
UNESCO inaugurated the list by adopting a treaty known as 'The World Heritage Convention' in 1972.
It aims is to identify and protect the world's natural and cultural heritages.
The list of World Heritage Sites is maintained by the 'World Heritage Programme', administered by the UNESCO World Heritage Committee.
At present, there are 38 UNESCO World Heritage Sites in India (1 mixed, 7 Natural and 30 Cultural).
Archaeological Survey of India (ASI):
Founder: Alexander Cunningham
Headquarters: New Delhi
India's first Tree Ambulance initiated in Chennai by Green man of India - 29 May 19
Highlights:
International Day for Biological Diversity tree ambulance was inaugurated in Chennai, Tamil Nadu by Vice President of India, Venkaiah Naidu.
The initiative was proposed by Green man of India, Dr K Abdul Ghani and it is sponsored by the SASA Group.
The ambulance can be availed through the number 9941006786 and volunteers can register on www.treeambulance.org.
Services provided by Tree Ambulance first-aid treatment are uprooted tree planting, seed bank, seed ball distribution, plant distribution, aiding tree plantation, shifting trees, a survey of trees and removal of dead trees.
The reallocation of trees will be done free of cost.
The ambulance has helpers and a plant expert, who carry gardening tools, water, manure, and pesticide with them.
Reason behind this launch: Due to some kind of disaster each year, like cyclones Vardah and Gaja, tress used to get uprooted in the city and not even one of them is replanted due to which Chennai has lowest green cover among all the metropolitan cities in the country.
Also, there are hundreds of dead trees in Chennai which poses a hazard to the public.
Khandu to swear-in as the CM of Arunachal Pradesh - 29 May 19
Highlights:
Pema Khandu will be sworn-in as the Chief Minister of Arunachal Pradesh on May 29.
He was incumbent CM and was administered the oath of office by Governor Brig. (Retd.) B.D. Mishra.
This comes after Arunachal Pradesh BJP MLAs unanimously selected Pema Khandu as the leader of BJP Legislature Party on 27 May.
BJP had won 41 seats in the 60-member Arunachal Pradesh Assembly.
On the other hand, the Janata Dal-United (JDU) won seven seats, while Congress and National People's Party (NPP) could manage to win only four seats each.
In 2014 Assembly polls, altogether 19 newcomers were elected in this remote northeastern state while in the 2009 polls 17 new entrants tasted luck.
Union Govt plans to merge CSO, NSSO to form National Statistical Office (NSO) - 30 May 19
Highlights:
The government has decided to merge the Central Statistical Organisation (CSO) and the National Sample Survey Office (NSSO).
The merged entity to be called National Statistical Office (NSO) according to an order passed on May 23.
The main aim is to streamline and strengthen the statistical system.
The move is a follow-up of a decision taken in 2005, during the United Progressive Alliance (UPA) government's tenure, which was based on recommendations of the report of the National Statistical Commission, headed by former Reserve Bank of India governor C Rangarajan.
Both the wings are currently part of the Ministry of Statistics and Programme Implementation (MoSPI).
While the NSSO comes out with various sample surveys such as on consumption expenditure, employment and unemployment, the CSO releases various data such as GDP and IIP.
The CSO and the NSSO are two organs of the same body and need to work together.
This is a measure to avoid duplication of work and leverage the strength of the statistical system. There is no dilution of independence and in fact strengthens the system.
The order to constitute an NSO was passed on May 23 with the approval of the outgoing Minister of Statistics D V Sadananda Gowda.
The CSO and the NSSO worked as subordinate offices of the MoSPI and officials working there felt they had no authority.
This will help in meeting the requirement of the statistical system as a lack of control on these two bodies was one challenge presently.
The National Statistical Commission will continue to work as an overarching body and at an arm's length.
The Rangarajan committee had also recommended setting up of the NSC, headed by a person with a Minister of State-level designation, to serve as a nodal and empowered body for all core statistical activities of the country.
The administration of the statistical system will become easier with setting up of an NSO.
Integration will ensure that various bodies do not work in silos.
According to the Rangarajan Commission, the new NSO was envisaged as an agency to implement and maintain statistical standards and coordinate statistical activities of Central and State agencies as laid down by the NCS.
The NSO's other roles included collection of core statistics, carrying out methodological research and studies, maintaining a warehouse of core statistics.
India Elected To Executive Board Of First UN-Habitat Assembly - 30 May 19
Highlights:
India has been elected to the Executive Board of the first UN-Habitat Assembly at the Plenary Session of the Assembly being held in Nairobi.
The first session of the UN-Habitat Assembly started on May 27 at the headquarters of UN-Habitat in Nairobi and will go on till May 31.
The special theme for the UN-Habitat Assembly is "Innovation for Better Quality of Life in Cities and Communities".
Y S Jaganmohan Reddy took the oath as the chief minister of Andhra Pradesh - 30 May 19
Highlights:
Y S Jaganmohan Reddy took over as the new Chief of Andhra Pradesh.
YSR Congress chief Y S Jaganmohan Reddy took the oath as the second chief minister of Andhra Pradesh post its bifurcation on 30 May 2019.
His party had bagged 151 of the 175 seats in the assembly elections trouncing Telugu Desam Party (TDP). Earlier N Chandrababu Naidu had tendered his resignation after his party's debacle in Assembly as well as Lok Sabha elections.
YSR Congress won 22 of the 25 Lok Sabha seats.
Y S Jaganmohan Reddy took the oath as the chief minister of Andhra Pradesh - 30 May 19
Highlights:
Y S Jaganmohan Reddy took over as the new Chief of Andhra Pradesh.
YSR Congress chief Y S Jaganmohan Reddy took the oath as the second chief minister of Andhra Pradesh post its bifurcation on 30 May 2019.
His party had bagged 151 of the 175 seats in the assembly elections trouncing Telugu Desam Party (TDP). Earlier N Chandrababu Naidu had tendered his resignation after his party's debacle in Assembly as well as Lok Sabha elections.
YSR Congress won 22 of the 25 Lok Sabha seats.
GDP growth rate of India (January-March 2019) - 31 May 19
Highlights: