Monthly Current Affairs for all banking PO,Clerk,IBPS PO,Railway,SSC,IAS,OAS Exams
More Visit www.isbtonline.com
49th IFFI concludes with gala ceremony in Goa - 01 Dec 18
Highlights:
The 49th edition of International film festival of India concluded with a gala ceremony held at the Shyama Prasad Mukherjee Stadium in Taleigaon.
Union Tourism Minister KJ Alphons, Goa Governor Mridula Sinha, and a host of celebrities were present on the occasion.
Master scriptwriter Salim Khan was honoured with the IFFI special award for his lifetime contribution to cinema at the closing ceremony.
His son Arbaaz Khan received the award on his behalf.
More than 220 movies from 67 countries were screened at the nine-day event.
As many as 26 feature films and 21 non-feature films were screened in the Indian Panorama section.
12 films including two from India have been nominated for this year's ICFT UNESCO Gandhi Medal.
Israel was the focus country, Jharkhand was the focus state this year.
This is for the first time that any state was made focus state at IFFI.
Veteran Israeli filmmaker Dan Wolman was given the Lifetime Achievement Award at the opening ceremony.
Another new section at IFFI this year was the screening of six Indian sports biopics as an extension of the Khelo India initiative.
In the International competition section, 15 movies were screened, out of which 3 were Indian
Meanwhile, Information & Broadcasting Minister Rajyavardhan Rathore sent a message, congratulating all the participants of 49th edition of International film festival of India.
Category Awards:
Best film (Golden Peacock) award: Donbass (Ukrainian movie) directed by Sergei Loznitsa.
Best director (Silver Peacock) award: Lijo Jose Pellissery (Malayalam film-India).
Best Actor (Male) Award: Chemban Vinod for his role in 'Ee.Ma.Yau' (Malayalam-India).
Best Actor (Female) Award: Anastasiia Pustovit for her role in 'When the Trees Fall' (Ukrainian)
Centenary Award for Best Debut Feature Film of Director: Alberto Monteras II for 'Respeto' (Filipino)
ICFT –UNESCO Gandhi Medal: 'Walking with the Wind' directed by Praveen Morchhale.
It is biggest state-backed international film festival in India. It is conducted jointly by Union Ministry of Information and Broadcasting, Directorate of Film Festivals and Government of Goa. It was started in 1952.
Ex-diplomat Zurabishvili elected Georgia's first woman president - 01 Dec 18
Highlights:
ormer Georgian foreign minister and France's ambassador to Tbilisi in the early 2000s, Salome Zurabishvili elected as new President of Georgia on Nov 29.
She is the first female president of the country.
She is the French-born ex-diplomat, backed by the ruling Georgian Dream party, had taken 59.52 % of the second-round vote.
Her rival Grigol Vashadze, from an alliance of 11 opposition parties led by exiled ex-president Mikheil Saakashvili's United National Movement (UNM), took 40.48 %.
The opposition denounced the election as a fraud. But while raising some serious concerns, foreign observers said the vote was "competitive" and well-run.
The election was seen as a test of Georgia's democratic credentials as it seeks European Union and NATO membership.
It was also a trial run for more important parliamentary elections in 2020, when Georgian Dream is set to face off against a range of opposition parties.
The party is the creation of billionaire tycoon Bidzina Ivanishvili, who many see as the small country's de facto ruler.
The elections were "well administered", they said, but raised concerns about misuse of administrative resources that "blurred the line between party and state".
Ivanishvili's great rival, the flamboyant ex-president Saakashvili, claimed "mass electoral fraud" even before official results were released.
Zurabishvili, a 66-year-old independent lawmaker, is the daughter of refugees who fled Georgia in 1921 for Paris after the country's annexation by the Red Army.
Her career in France's foreign service culminated in a posting to Tbilisi, where then-president Saakashvili appointed her foreign minister.
But Zurabishvili quickly made enemies among the parliamentary majority, with MPs and some senior diplomats accusing her of arrogance and impulsiveness.
When she was sacked after a year in the job, thousands took to the streets of the capital to protest her dismissal.
Vashadze, a 60-year-old career diplomat, had criticised Ivanishvili's "informal oligarch rule" amid growing discontent over the government's failure to tackle poverty.
The vote was Georgia's last direct leadership poll as it transitions to a parliamentary form of governance.
Georgia getting its independence in 1991 on the break-up of the Soviet Union.
India-ASEAN InnoTech Summit organised by FICCI - 01 Dec 18
Highlights:
The first India-ASEAN InnoTech Summit, organised by FICCI in association with the Department of Science & Technology (DST) and the Ministry of External Affairs held New Delhi.
Under the ASEAN-India Innovation Platform, 400 technologies are ready to be commercialised in ASEAN member states.
New age technologies were being nurtured at the 38 laboratories of the Council of Scientific & Industrial Research.
In the global list of 1207 research institutions supported by government funding, India stood at the 9th position.
Science and Technology was a new dimension to the strong India-ASEAN cultural bonds and complementary economic and political systems.
The need of the hour was to scale up collaborations in nanotechnology, advanced materials and biotechnology.
The ASEAN-India Innovation Platform (AIIP) is a major element of the enhanced the ASEAN-India S&T Development Fund (AISTDF), which is a part of ASEAN-India Science & Technology Collaboration.
The India ASEAN innovation platform which was launched 4 months back by DST and FICCI has already received more than 1.5 million hits.
The AIIP comprises social innovations, product and processes innovation generated by industry and research innovations from the academia and R&D labs.
The two-day summit is being attended by S&T advisors, experts, institution heads, companies and entrepreneurs from ASEAN member states.
More than 60 ASEAN delegates from industry, academia, government, bilateral and multilateral agencies and associated establishments that constitute the ecosystem for innovation-led technical and economic development are attending the first of its kind innovation and technology summit in India.
India and ASEAN member states should aspire to replicate successful models in each other's region.
Abhinav Bindra Becomes First Indian To Be Honoured With Shooting's Top Award - 01 Dec 18
Highlights:
Abhinav Bindra, the 2008 Olympic gold medallist was conferred with shooting's highest award by the International Shooting Sport Federation (ISSF) at the General Assembly in Munich.
The Arjuna awardee received the prestigious Blue Cross Award.
The 36-year-old Bindra had created history during the Beijing Olympics when he became the first Indian individual to clinch a gold medal.
The Zirakpur-born Bindra also remains the lone Indian till date to clinch the gold at the Olympics.
Bindra had also clinched 4 gold medals in the Commonwealth Games (2002, 2006, 2010, 2014) and one gold during the 2006 World Championships.
International Day for the Abolition of Slavery: December 2 - 02 Dec 18
Highlights:
The International Day for the Abolition of Slavery is observed on December 2 every year with an objective to raise awareness about slavery and its impact on the society.
This day marks adaptation of resolution 'Convention for the Suppression of the Traffic in Persons and of the Prostitution of of Others' by United Nations (UN) General Assembly on 2 December 1949.
The focus of this day is on eradicating contemporary forms of slavery, such as trafficking in persons, sexual exploitation, forced marriage, worst forms of child labour and forced recruitment of children for use in armed conflict.
According to International Labour Organisation (ILO) more than 40 million people worldwide are victims of modern slavery.
There are 5.4 victims of modern slavery for every 1,000 people in the world.
1 in 4 victims of modern slavery are children.
Though modern slavery is not defined in law, it is used as umbrella term covering practices such as forced labour, forced marriage, human trafficking and debt bondage.
ILO has adopted new legally binding Protocol designed to strengthen global efforts to eliminate forced labour, which entered into force in November 2016.
South African President Cyril Ramaphosa To Be 2019 Republic Day Chief Guest - 02 Dec 18
Highlights:
South African President Cyril Ramaphosa will be chief guest at India's 70th Republic Day celebrations.
Mr Ramaphosa was invited to be the chief guest by Prime Minister Narendra Modi when the two leaders met on the sidelines of the G20 summit in Argentina's capital Buenos Aires.
President Ramaphosa accepted India's invitation to be the Chief Guest at Republic Day during 150th anniversary of Mahatma Gandhi.
The announcement comes a little over a month after US President Donald Trump declined India's invitation to be the chief guest.
This year, in a first, the chief guest at Republic Day celebrations were the 10 heads of state from ASEAN or Association of Southeast Asian Nations, a regional grouping of 10 Southeast Asian countries (Thailand, Vietnam, Indonesia, Malaysia, the Philippines, Singapore, Myanmar, Cambodia, Laos and Brunei).
The chief guest at India's first Republic Day on January 26, 1950 was the President of Indonesia, and since then, five other Southeast Asian leaders have chief guests at the Republic Day parades.
Meeting of the Group of Twenty (20) concluded Buenos Aires, Argentina - 02 Dec 18
Highlights:
The 13th Meeting of the Group of Twenty (20) concluded on 1 December 2018.
This annual meeting of 19 of the world's largest economies and the European Union (European Union) was held in Buenos Aires ,Argentina.
The heads of state of nineteen G20 countries and leaders of the European Union (EU) attended the meet. Indian Prime Minister Narendra Modi represented Indian in the Summit.
During this meet the United States-Mexico-Canada Agreement (USMCA), the successor treaty to the 1994 North American Free Trade Agreement (NAFTA), was signed on 30 November 2018.
Talks between the U.S. and China related to resolving the escalating 2018 China-United States trade war were also a central issue of the summit.
Sunil Arora took over as the new Chief Election Commissioner (CEC) of India - 02 Dec 18
Highlights:
Sunil Arora took over as the new Chief Election Commissioner (CEC) of India.
Sunil Arora, a retired 1980-batch IAS officer of Rajasthan cadre, took over as the new Chief Election Commissioner (CEC) on 2 December 2018.
He succeeded O.P. Rawat, who demitted office on 1 December 2018 on completion of his tenure.
Arora was the senior-most Election Commissioner in the Election Commission.
He had held several key posts in the government. At the Secretary level, he served in the Information and Broadcasting Skill Development and Entrepreneurship ministries.
He also had stints with other ministries in various capacities. He was Joint Secretary in the Civil Aviation Ministry and the Indian Airlines CMD for five years.
FSSAI started "Heart Attack Rewind" campaign - 03 Dec 18
Highlights:
To create awareness against bad cholesterol ,the Food Safety and Standards Authority of India (FSSAI) started campaign the "Heart Attack Rewind" from 1 December 2018.
WHO plan to eliminate industrially-produced trans-fat from the global food supply by 2023.
The current permitted level of industrially-produced trans-fat is 5% in India which has to be cut down to 2% by weight to make the country trans-fat free.
FSSAI is trying to reduce the industrially produced trans-fatty acids to less than 2% by the year 2022 in a phased manner.
India's heaviest and most advanced communication satellite GSAT-11 launched from Kourou - 03 Dec 18
Highlights:
India's heaviest and most advanced communication satellite GSAT-11 was launched from the European spaceport at Kourou in French Guiana in the early hours of 5 December 2018.
It was placed into its orbit by Ariane 5 VA246 rocket of the European Space Agency.
The 5,854-kg GSAT-11, built by Indian Space Research Organisation (ISRO), is expected to enable much faster Internet services than now to users down home over the next 15 years.
It will play a vital role in providing broadband services across the country.
It will also provide a platform to demonstrate new generation applications.
Qatar will leave the membership of oil cartel OPEC on 1 January 2019 - 03 Dec 18
Highlights:
The small, gas-rich state of Qatar on 2 December 2018 announced that it will leave the powerful oil cartel Oil Producing and Exporting Countries (OPEC) on 1 January 2019 after nearly 60 years of membership.
For a year and a half, Qatar has been under an economic embargo by some of its neighbors including OPEC's de facto leader, Saudi Arabia.
The withdrawal decision reflects Qatar's desire to focus its efforts on plans to develop and increase its natural gas production.
Qatar will be the first Middle Eastern country to pull out of OPEC, which only deals with crude oil production.
It is the world's leading exporter of liquefied natural gas, accounting for about 30% of global demand.
Luka ModriA win Ballon d'Or for 2018 - 03 Dec 18
Highlights:
Luka ModriA became the first player in more than a decade other than Lionel Messi or Cristiano Ronaldo to win Ballon d'Or for 2018.
The Croatian midfielder led Croatia to their first-ever FIFA World Cup final.
This is the first time since 2007 that neither Cristiano Ronaldo nor Lionel Messi won the Ballon d'Or.
Former Brazil and AC Milan forward Kaka, in 2007, was the last player other than Messi or Ronaldo to win it.
33-year old Modric won his third successive Champions League in May 2018 before helping Croatia to a first World Cup final in July 2018.
"Yellow Vests" Movement: Violent protests and riots in Paris erupted against Fuel Price - 04 Dec 18
Highlights:
The violent protests and riots in Paris erupted as part of the ongoing "Yellow Vests" movement that sprang up during November 2018 as a response to hikes in car fuel taxes.
The change in fuel taxes, which are due to be introduced on 1 January 2019, will see tax on diesel will go up by 6.5% and petrol tax will rise by 2.9%.
The protests became violent on 1 December 2018 as thousands of protestors from France's poor rural regions started mobilizing around Seine River in Paris and commenced a march.
All around France, the protests left three dead and more than 260 wounded, with more than 400 arrested.
These riots were Paris' most violent in recent times.
President Emmanuel Macron on 2 December 2018 visited the affected areas.
James Michel extradited to India from UAE in AgustaWestland chopper deal bribery case - 04 Dec 18
Highlights:
British national James Michel, alleged to have been involved in the Rs. 3,700-crore AgustaWestland chopper deal bribery case, was extradited to India from the UAE on 4 December 2018.
Under the guidance of National Security Advisor Ajit Doval, the entire extradition operation was coordinated by CBI Director In-charge M. Nageswara Rao.
Michel was arrested by the Dubai Police in February 2017 on the basis of an Interpol Red Notice issued against him.
His role in the purchase of 12 helicopters surfaced in 2012 as a middleman for swinging the deal in favour of AgustaWestland and making illegal payments to Indian public servants.
What is AgustaWestland case?
Also referred to as the AugustaWestland VVIP chopper deal, the Indian helicopter bribery scandal refers to a multimillion dollar corruption case in India, wherein money was paid to middlemen and Indian officials in 2006 and 2007 to purchase helicopters for high level politicians.
As per the CBI, this amounted to Rs. 250 crore, transferred through bank accounts in the UK and UAE.
It came to light in early 2013, when an Indian national parliamentary investigation began into allegations of bribery and corruption involving several senior officials and a helicopter manufacturer AgustaWestland surrounding the purchase of a new fleet of helicopters.
The scandal has been referred to as the Chopper scam or Choppergate by elements of the media and popular press.
Several Indian politicians and military officials were accused of accepting bribes from AgustaWestland in order to win the Rs.36 billion (US$500 million) Indian contract for the supply of 12 AgustaWestland AW101 helicopters; these helicopters are intended to perform VVIP duties for the President of India and other important state officials.
ADB to lend $85 mn for World Skill Centre in Bhubaneswar - 04 Dec 18
Highlights:
India and Asian Development Bank (ADB) on Monday signed a $85 million loan agreement to improve the skill development eco-system in Odisha and set up an advanced skill training centre - World Skill Centre (WSC) - in Bhubaneswar.
The project will improve the quality of the Technical and Vocational Education and Training (TVET) programs in the state by making them relevant to industry and demand driven, and will impart occupation-ready skills training, an official statement said.
It would also complement the efforts to target the employment needs of the emerging sectors in India and globally.
ADB's India Resident Mission Country Director Kenichi Yokoyama, who signed the Odisha Skill Development Project.
It will engage Singapore-based ITE Education Services (ITEES), a unit of the state-owned Institute of Technical Education (ITE).
ITEES will support Odisha Skill Development Authority in setting-up and operationalizing WSC which would offer internationally bench marked advanced training programs for the working age population of Odisha.
The project aims to help 1,50,000 people learn skills in priority sectors like manufacturing, construction and services.
The WSC will deliver eight training courses for 13,000 full-time students, train 5,000 teachers and 1,000 assessors.
It will improve the overall eco-system of skill development in Odisha by providing integrated services through an entrepreneurship incubation center, a career counseling and placement center, a curriculum design and development center and education technology deployment center.
These important functions of WSC will support a network of government ITIs and develop skills and capacity of polytechnics, college of engineering and other private skilling centers.
ADB will also administer a $2 million technical assistance grant from the Japan Fund for Poverty Reduction, financed by the Government of Japan that will support capacity development activities under the project
47th Navy Day Navy day Observed - 04 Dec 18
Highlights:
The 47th Navy Day of India being observed, recently.
Indian Navy Day is observed annually on 4 December to celebrate magnificence, achievements and role of naval force of the country.
Why Navy Day is celebrated?
It commemorates launch of Operation Trident by Indian Navy against Pakistan on 4th December,1971.
During 1971 India-Pakistan war, Indian Navy had played significant role in bombing of Karachi harbour, the stronghold of Pakistani Navy.
In this attack, Indian Navy sank four Pakistani vessels and ravaged Karachi harbour fuel fields.
In this operation, three missile boats of Indian Navy INS Nirghat, INS Nipat and INS Veer had played pivotal role in this mission. Operation Trident had also resulted in first use of anti-ship missiles in the Arabian Sea region.
Odisha's Kandhamal Haldi likely to get GI tag - 05 Dec 18
Highlights:
Odisha's Kandhamal Haldi (turmeric), famous for its healing properties, is going to receive GI tag.
Kandhamal Apex Spices Association for Marketing is based at the district headquarter town of Phulbani.
It had moved for registration 'Kandhamal Haldi' which was accepted under sub-section (1) of Section 13 of the Geographical Indications of Goods (Registration and Protection) Act, 1999.
Turmeric is the main cash crop of tribal people in Kandhamal.
Apart from domestic use, turmeric is also used for cosmetic and medicinal purposes.
What is
Geographical Indication (GI) ?
GI tag is name or sign used on certain products which correspond to specific geographical location or origin.
It is used for agricultural, natural and manufactured goods having special quality and established reputation.
The purpose of GI tag enables stakeholders to authenticate their production while earning a premium and derive an improved livelihood.
GI is covered as element of intellectual property rights (IPRs) under Paris Convention for Protection of Industrial Property.
Gangotri, Yamunotri included under PRASAD scheme - 05 Dec 18
Highlights:
The Centre has included Gangotri and Yamunotri in Uttrarakhand, Amarkantak in Madhya Pradesh and Parasnath in Jharkhand under a central scheme to develop pilgrimage and heritage destinations in the country.
With the new additions, the number of sites under the Pilgrimage Rejuvenation and Spiritual, Heritage Augmentation Drive (PRASAD) launched by the ministry in 2014-15 has now become 41 in 25 states.
The scheme aimed at infrastructure development such as entry points (road, rail and water transport), last mile connectivity.
Basic tourism facilities like Information/ Interpretation Centers, ATM/ money exchange, eco-friendly modes of transport, lighting and illumination with renewable sources of energy, parking, drinking water, toilets, cloak room, waiting rooms, first aid centers, craft bazars /haats/ souvenir shops/ cafeteria, rain shelters, telecom facilities, internet connectivity etc.
A total 24 projects in 15 states have been approved with estimated expenditure of Rs 727.16 crore and a total amount of Rs 331.15 crore has been released for these projects under the scheme since its inception till date.
Sea trials of IAC Vikrant likely to begin in 2020 - 05 Dec 18
Highlights:
India's first Indigenous Aircraft Carrier (IAC) Vikrant has entered its final phase of construction and is expected to begin sea trials in 2020.
Construction would be spread over 7-10 years.
China has significantly scaled up construction of aircraft carriers with their first indigenous carrier undergoing trials and a second one under construction.
The Navy envisages IAC-II to have a displacement of 65,000 tonnes and use a Catapult Assisted Take Off But Arrested Recovery (CARTOBAR) for launching aircraft.
India's first domestic carrier, Vikrant, weighing 40,000 tonnes.
It is in third and advanced stage of construction in Kochi.
It works on a Short Take-Off But Arrested Recovery (STOBAR) mechanism similar to that in the present carrier INS Vikramaditya, with an angular ski-jump
World Bank to invest USD 200 bn in 2021-25 to fight climate change - 05 Dec 18
Highlights:
The World Bank has unveiled USD 200 billion in climate action investment for 2021-25, adding this amounts to a doubling of its current five-year funding.
According to latest OECD data ,developed countries are committed to lifting combined annual public and private spending to USD 100 billion in developing countries by 2020 to fight the impact of climate change - up from 48.5 billion in 2016 and 56.7 billion last year,.
Southern hemisphere countries fighting the impact of warming temperatures are nonetheless pushing northern counterparts for firmer commitments.
Around one third of the remaining funding will come from two World Bank Group agencies with the rest private capital "mobilised by the World Bank Group".
The bank's financing package amounts to "about 40 billion a year, but the direct (finance) is 27 billion per year on average.
In the 2018 fiscal year, running from July 2017 to June this year, the World Bank had committed USD 20.5 billion to climate action, compared with an annual average of USD 13.5 billion for the 2014-2018 period.
The countries whose representatives are meeting at the UN climate summit which opened in the Polish city of Katowice are seeking to make good on commitments made in the 2015 Paris climate accord.
That agreement saw countries commit to limiting global temperature rises to well below two degrees Celsius (3.6 degrees Fahrenheit), and to the safer cap of 1.5C if at all possible.
India to host G-20 summit in 2022 - 06 Dec 18
Highlights:
Prime Minister Narendra Modi on December 1 announced that India will host the G-20 summit in 2022.
The G-20 is a grouping of the world's 20 major economies.
Mr. Modi made the announcement at the closing ceremony of the two-day summit held in Buenos Aires.
Italy was to host the international forum in 2022.
The year 2022 also marks the 75th anniversary of India's Independence.
G-20 members comprise Argentina, Australia, Brazil, Canada, China, the European Union, France,Germany, India, Indonesia, Italy, Japan, Mexico, Russia, Saudi Arabia, South Africa, South Korea,Turkey, the UK and the U.S.
Collectively, the G-20 economies account for nearly 90% of the gross world product, 80% of world trade, two-thirds of the world population, and approximately half of the world land area.
Spain is a permanent guest invitee.
India and UAE sign currency swap deal - 06 Dec 18
Highlights:
India and the UAE have signed two agreements, including one on currency swap to step up cooperation in areas like trade, security and defence.
Ms. Swaraj arrived on a two-day visit, was received by the Foreign Minister of the UAE ahead of the UAE-India Joint Commission Meeting.
This is the 12th session of the India-UAE Joint Commission Meeting for Economic and Technical Cooperation.
Currency Swap is such a pact between two countries that allows trading in their own currency and payments to import and export trade at pre-determined exchange rate without bringing in a third benchmark currency like the US dollars.
The second agreement would enable both sides to undertake development projects in Africa.
With nearly $ 50 billion bilateral trade, the two countries are one of the largest trade partners for each other and have made robust investments bilaterally.
The UAE is the sixth-largest source of Indian oil imports and hosts a 3.3 million-strong Indian community.
Ms. Swaraj would also inaugurate a Gandhi-Zayed Digital Museum in Abu Dhabi to mark the celebrations of 150 years of Mahatma Gandhi's birth and centenary celebrations of the birth of Sheikh Zayed, founder of the modern UAE.
India's Bhutan hydel project ready to commission - 06 Dec 18
Highlights:
India is expected to commission a major hydropower project in Bhutan in the coming weeks.
Mangdechhu hydropower project is 750-megawatt.
The Mangdechhu project was bagged by the Bharat Heavy Electricals Ltd. (BHEL) and it will be implemented on a bilateral basis.
Bhutan's latest democratic election had firmed up its position as a leading democracy in the region.
Commissioning of the project will mark a highpoint in bilateral ties in the coming months.
India and Bhutan were now interacting at the level of parliamentarians and civil society participants, while also maintaining close dialogue at the official levels.
World's First-in-Human Telerobotic Coronary Intervention was performed in Ahmedabad - 07 Dec 18
Highlights:
The World's First-in-Human Telerobotic Coronary Intervention operation was performed in Ahmedabad.
India achieved this important breakthrough in the history of medical science on 5 December 2018.
The World's First-in-Human Telerobotic Coronary Intervention by Dr. Tejas Patel, Chairman and Chief Interventional Cardiologist of the Apex Heart Institute at Ahmedabad.
This is the World's first-ever such operation conducted from a remote location outside of the catherization lab.
Dr. Patel performed this operation while sitting in a console at the famous Akshardham Temple in Gandhinagar and performed angioplasty on a middle-aged woman who was in the operating theatre of his Apex Hospital, some 32 km away.
The procedure, driven by cutting-edge technology, carried out by an internet-enabled robotic arm at the cath lab in the operation theatre.
The success of this study paves the way for large-scale, long-distance telerobotic platforms across the globe.
Panama become the first Latin American country to join China's Belt and Road Initiative (BRI) - 07 Dec 18
Highlights:
Panama has become the first Latin American country to join China's Belt and Road Initiative (BRI). Chinese President Xi Jinping and his Panamanian counterpart, Juan Carlos Varela signed more than a dozen deals on 5 December 2018 during the Chinese Premier's visit to Panama.
China established diplomatic relations with Panama last year.
The Belt and Road Initiative (BRI), also known as the One Belt One Road (OBOR).
It is an ambitious development strategy adopted by the Chinese government involving infrastructure development and investments in countries in Europe, Asia and Africa.
India third largest contributor to carbon emission - 07 Dec 18
Highlights:
According to researchers at the University of East Anglia (UEA) and the Global Carbon Project ,India become the third-highest contributor, is projected to see emissions rise by 6.3% from 2017.
Global carbon emissions are set to hit an all-time high of 37.1 billion tonnes of CO2 in 2018,.
The 2.7% projected global rise in 2018 has been driven by appreciable growth in coal use for the second year in a row, and sustained growth in oil and gas use.
This week, representatives from more than 190 countries have begun discussions at the UN Climate Change Conference (COP 24) in Katowice, Poland, on ways to equitably cut carbon emissions.
CO2 emissions have now risen for a second year, the study's authors say, after three years of little to no growth from 2014 to 2016.
The rise in 2017 was 1.6%.
The 10 biggest emitters in 2018 are China, U.S., India, Russia, Japan, Germany, Iran, Saudi Arabia, South Korea, and Canada.
The EU as a region of countries ranks third. China's emissions accounted for 27% of the global total, having grown an estimated 4.7% in 2018 and reaching a new all-time high.
Emissions in the U.S.has withdrawn from its commitment to the Paris Agreement, account for 15% of the global total, and look set to have grown about 2.5% in 2018 after several years of decline.
Limiting global warming to the 2015 Paris Agreement goal of keeping the global temperature increase this century to well below 2°C, would need carbon dioxide emissions to decline by 50% by 2030 and reach net zero by about 2050.
Though coal use contributed to the rise in 2018 from last year, it still remains below its historical high in 2013 but may exceed that if current growth continues.
IndiGo became India's first airline to have 200 aircraft in its fleet - 07 Dec 18
Highlights:
IndiGo became India's first airline to have 200 aircraft in its fleet.
This happened as the airline inducted 4 new aircrafts in its fleet on 6 December 2018.
IndiGo, the Gurgaon-based no-frills carrier, which enjoys over 40 per cent of the total domestic traffic, had inducted the 100th aircraft on 24 December 2015.
The airline, founded by Rahul Bhatia and Rakesh Gangwal, started operations in August 2006 with a Delhi-Imphal flight.
The airline's fleet now comprises 123 A320ceos (current engine option), 61 A320 neos (new engine option) as well as 12 regional jets ATR.
It currently offers over 1,200 flights to 63 domestic destinations, which include 49 domestic and 14 international ones.
Power Finance Corporation (PFC) acquires Centre's 52.63% holding in REC - 08 Dec 18
Highlights:
The public-sector undertaking Power Finance Corporation (PFC) acquires the Centre's 52.63% holding in Rural Electrification Corporation (REC).
It was decided by the Cabinet Committee on Economic Affairs (CCEA) on 6 December 2018.
The CCEA gave an in-principle approval to the strategic sale of the Centre's 52.63% holding along with transfer of management control.
The government has a total 58.3% stake in REC, remainder of which is part of Bharat 22 ETF and CPSE ETF.
The move will help the Centre meet its disinvestment target of Rs. 800 billion for F.Y-2019.
PFC is a power sector's leading financier.
It is battling threats from non-performing power assets that now close to 14,000 Mw.
REC, on the other hand, has been at the helm of the Centre's key projects.
Krishnamurthy Subramanian appointed as the new Chief Economic Advisor (CEA) - 08 Dec 18
Highlights:
Krishnamurthy Subramanian was appointed the new Chief Economic Advisor (CEA) by the Union Government.
Krishnamurthy Subramanian, currently an associate professor at the Hyderabad-based Indian School of Business (ISB).
He was appointed as the new Chief Economic Advisor (CEA) for a period of three years by the Union Government on 7 December 2018.
He has been a part of expert committees on corporate governance for the Securities and Exchange Board of India (SEBI) and on the governance of banks for the Reserve Bank of India (RBI).
He replaces Arvind Subramanian, who had resigned from his position due to personal reasons in August 2018.
Cabinet approves Agriculture Export Policy, 2018 - 08 Dec 18
Highlights:
The Union Cabinet chaired by Prime Minister Shri Narendra Modi has approved the Agriculture Export Policy, 2018.
The Cabinet has also approved the proposal for establishment of Monitoring Framework at Centre with Commerce as the nodal Department with representation from various line Ministries/Departments and Agencies and representatives of concerned State Governments, to oversee the implementation of Agriculture Export Policy.
The Government has come out with a policy to double farmers' income by 2022.
Exports of agricultural products would play a pivotal role in achieving this goal.
In order to provide an impetus to agricultural exports, the Government has come out with a comprehensive "Agriculture Export Policy" aimed at doubling the agricultural exports and integrating Indian farmers and agricultural products with the global value chains.
The Agriculture Export Policy has the following vision:
"Harness export potential of Indian agriculture, through suitable policy instruments, to make India global power in agriculture and raise farmers' income."
Objectives:
Objectives of the Agriculture Export Policy are as under:
To double agricultural exports from present ~US$ 30+ Billion to ~US$ 60+ Billion by 2022 and reach US$ 100 Billion in the next few years thereafter, with a stable trade policy regime.
To diversify our export basket, destinations and boost high value and value added agricultural exports including focus on perishables.
To promote novel, indigenous, organic, ethnic, traditional and non-traditional Agri products exports.
To provide an institutional mechanism for pursuing market access, tackling barriers and deal with sanitary and phyto-sanitary issues.
To strive to double India's share in world agri exports by integrating with global value chain at the earliest.
Enable farmers to get benefit of export opportunities in overseas market.
Elements of Agriculture Export Policy:
The recommendations in the Agriculture Export Policy have been organised in two categories – Strategic and Operational – as detailed below:
Strategic:
Policy measures,Infrastructure and logistics support,Holistic approach to boost exports,Greater involvement of State Governments in agri export.,Focus on Clusters,Promoting value-added exports,Marketing and promotion of "Brand India
Operational:
Attract private investments into production and processing,Establishment of strong quality regiment,Research & Development,Miscellaneous
Kirthiga Reddy became the first-ever woman to be hired by private-equity behemoth SoftBank as partner - 09 Dec 18
Highlights:
Facebook executive Kirthiga Reddy to be hired by private-equity behemoth SoftBank as partner at its $100 billion Vision Fund.
She become the first woman to join a group of just a dozen that oversees the world's biggest pool of technology investments.
Reddy has joined SoftBank Investment Advisors, which manages the giant fund globally, to focus on frontier and enterprise technology globally.
She will work closely with Senior Managing Partner Deep Nishar.
The Vision Fund has committed more than $65 billion to acquire stakes in the likes of Uber, WeWork Cos. and China's Didi Chuxing.
Union Government granted exempt, exempt and exempt (EEE) status to NPS - 09 Dec 18
Highlights:

The Union Cabinet has approved changes to National Pension Scheme (NPS) which will make the pension plan at par with other schemes like PPF and EPF.
The government granted NPS exempt, exempt and exempt (EEE) status, which means that like PPF (Public Provident Fund) or EPF (Employee Provident Fund) investment at the investment stage, accumulation and withdrawal stage will be tax free.
Earlier, NPS only enjoyed exempt, exempt and taxable or EET status, meaning that on withdrawal NPS was partially taxable.
These changes were approved by the Cabinet in its meeting on 6 December 2018 but their announcement was delayed due to state elections.
It is also worth mentioning that the government has raised government contribution in NPS from the present 10% to 14% for the Central Government employees.
Pier placed for world's tallest railway bridge - 09 Dec 18
Highlights:
The Northeast Frontier Railway Construction Organisation has put in place the pier near Manipur's Noney for the tallest railway bridge in the world.
The bridge, across the valley of river Ijai, is part of the 111-km Jiribam-Tupul-Imphal project. Once completed, it will have a pier height of 141 metres.
The record for the tallest railway bridge is now held by the 139-m Mala Rijeka viaduct, Montenegro. The total length of the bridge will be 703 metres.
Its tall piers have been made with a specially designed technique to ensure efficient and continual construction.
Centre approves Shahpurkandi Dam project on river Ravi in Punjab - 10 Dec 18
Highlights:
The Union Cabinet has gave its nod to the implementation of Shahpurkandi Dam project in Punjab on the river Ravi.
It is an attempt to minimise wastage of water of the river, which currently flows downstream to Pakistan. And, utilise the water in Punjab and Jammu and Kashmir.
To implemente the project, central assistance of Rs.485.38 crore for the irrigation part would be given over five years from 2018-19 to 2022-23.
Implementation of this project would help in minimising some of the water of the river Ravi which at present is going waste through the Madhopur headworks downstream to Pakistan.
The project has an irrigation potential of 5,000 hectares in Punjab and 32,173 hectares in Jammu and Kashmir.
Punjab would also be able to generate 206 MW of hydro-power, the statement added.
The project would be implemented by the Punjab government and would be completed by June 2022.
Indus Waters Treaty :
The Indus Waters Treaty was signed between India and Pakistan in 1960 for sharing of Indus waters. According to the treaty, India got the full rights for utilization of waters of the three eastern Rivers namely Ravi, Beas and Sutlej.
A bilateral agreement was signed between Punjab and Jammu and Kashmir in January, 1979.
As per the agreement, construction of Ranjit Sagar Dam (Thein Dam) and Shahpurkandi Dam was to be taken up by the Punjab government and the dam was commissioned in August 2000.
RBI Governor Urjit Patel resigned from his post - 10 Dec 18
Highlights:
In a surprising development RBI Governor Urjit Patel resigned from his post with immediate effect.
The 55-year old Urjit Patel was the 24th Governor of the Reserve Bank of India (RBI) and was appointed for a 3-year term during September 2016.
He is the second RBI governor to relinquish the post under Prime Minister Narendra Modi government's watch.
Economist Raghuram Rajan had announced in June 2016 he won't seek an extension when his term ends in September 2016.
Patel had more than eight months of the first three-year tenure left and was eligible for a second term as was given to several of his predecessors, barring Rajan.
He resigned citing personal reasons.
Relations between the RBI and the Union Government have reportedly soured since October 2018 after the Finance Ministry started consultations under the never-before-used Section 7 of the RBI Act, which empowers the government to direct the central bank to undertake certain policy measures in public interest.
Kerala became the first state in India has four international airports - 10 Dec 18
Highlights:
Kerala became the first state in India has four international airports inaugurating Kannur Airport.
Union Minister Suresh Prabhu and Kerala Chief Minister Pinarayi Vijayan inaugurated the Kannur International Airport in Malabar area of Kerala state on 9 December 2018.
With this the total number of international airports in Kerala rose to four and thus becoming the first state in India to have earned this distinction.
The three other international airports in Kerala are in Thiruvananthapuram, Kochi and Kozhikode.
The first flight from Kannur International Airport was an Air India Express flight with 180 passengers to Abu Dhabi.
The international flights operating from this airport will include those to the UAE, Oman and Qatar.
The airport has also been connected to Hyderabad, Bengaluru and Mumbai.
Human Rights Day is observed on 10 December - 11 Dec 18
Highlights:
Human Rights Day is observed every year on 10 December.
The United Nations General Assembly adopted 10 December as Human Rights Day in 1948, the Universal Declaration of Human Rights.
This year, Human Rights Day marks the 70th anniversary of the Universal Declaration of Human Rights.
It is a milestone document that proclaimed the inalienable rights which everyone is inherently entitled to as a human being -regardless of race, colour, religion, sex, language, political or other opinion, national or social origin, property, birth or other status.
It is the most translated document in the world, available in more than 500 languages.
Drafted by representatives of diverse legal and cultural backgrounds from all regions of the world, the Declaration sets out universal values and a common standard of achievement for all peoples and all nations.
It establishes the equal dignity and worth of every person.
Thanks to the Declaration, and States' commitments to its principles, the dignity of millions has been uplifted and the foundation for a more just world has been laid.
While its promise is yet to be fully realized, the very fact that it has stood the test of time is testament to the enduring universality of its perennial values of equality, justice and human dignity.
The Universal Declaration of Human Rights empowers us all.
The principles enshrined in the Declaration are as relevant today as they were in 1948.
The theme for this year is 'Stand Up For Human Rights'.
StandUp4HumanRights:
The Universal Declaration of Human Rights empowers us all.
Human rights are relevant to all of us, every day.
Our shared humanity is rooted in these universal values.
Equality, justice and freedom prevent violence and sustain peace.
India Successfully Test Fires Nuclear-Capable Agni-5 Missile - 11 Dec 18
Highlights:
Agni-5 is the most-advanced in terms of navigation and guidance, warhead and engine.
India successfully test-fired nuclear-capable ballistic missile Agni-5, which has a strike range of 5,000 km, from Dr Abdul Kalam Island off the Odisha coast.
It is three-stage solid propellant nuclear-capable intercontinental ballistic missile (ICBM), indigenously developed by the Defence Research and Development Organisation (DRDO).
This is the seventh trial of the indigenously-developed surface-to-surface missile.
Agni-V is a three stage missile,17 metres tall, two metres wide and capable of carrying 1.5 tonne of nuclear warheads.
Unlike other missiles of the series, Agni-5 is the most-advanced in terms of navigation and guidance, warhead and engine.
The missile was launched with the help of a mobile launcher from launch pad-4 of the Integrated Test Range (ITR) at Dr Abdul Kalam Island in the Bay of Bengal.
It was a user associated trial and strategic force command with DRDO scientist conducted it.
The missile has been designed to hit the designated target point accurately, guided by the on-board computer with the support of a Ring Laser Gyro-based Inertial Navigation System, the Micro Inertial Navigation System, fully-digital control system and advanced compact avionics.
The first two flights of Agni-5 in 2012 and 2013 were in open configuration.
The third, fourth and fifth launches were from canister integrated with a mobile launcher, in its deliverable configuration to enable launch of the missile with a very short preparation time as compared to an open launch.
The sixth trial was in June during which the missile was fired from a mobile launcher. Several new technologies were successfully tested during the sixth trial.
The Agni-5 also has advantages of higher reliability, longer shelf life, less maintenance and enhanced mobility.
Shaktikanta Das appointed as 25th Governor of RBI - 11 Dec 18
Highlights:
India's former economic affairs secretary and current member of the Finance Commission Shaktikanta Das is to be appointed as country's apex financial institution's head as next RBI Governor.
He will be the 25th Governor of the apex bank of the country.
Shaktikanta Das is a 1980 batch IAS officer of Tamil Nadu Cadre and a very prominent bureaucrat who served under both NDA and UPA governments.
He served as economic affairs secretary from 2015 to 2017; and was key official in both big economic moves of the government viz. demonetisation and implementation of GST.

Appointment committee of cabinet approved Shaktikanta Das appointment as RBI governor. He will serve as governor for the term of three years.
After the resignation of Urijit patel, Shaktikanta Das has been appointed as 25th governor of RBI.
Urijit Patel resigned due to personal reasons.
His tenure as RBI governor was about to complete in September 2019. Patel has become fourth RBI to step down before end of term.
Before him, Sir Osborne Smith, Benegal Rama Rau and S Jagannathan had resigned before completion of their respective tenures.
India and ADB, Sign $31 Million Loan to Develop Tourism, Boost Jobs in Tamil Nadu - 12 Dec 18
Highlights:
The Asian Development Bank (ADB) and the Government of India have signed a $31 million loan agreement to build up the state tourism industry and boost visitor arrivals.

The increased tourism traffic generated by this project will generate extra jobs in Tamil Nadu, especially through skills training and community-based activities targeting the poor and women.
Approved in September 2010, the $250 million IDIPT aims to build opportunities for local communities and boost local economy by enhancing tourism in three other states-Punjab, Himachal Pradesh and, Uttarakhand-besides Tamil Nadu.
This will be achieved through developing and preserving sites of natural and cultural heritage, and building connectivity, capacity, and infrastructure around state tourist sites.
The Government of India's recent Three-Year Action Agenda (2017–2018 to 2019–2020) envisages the hospitality, travel, and tourism sector as a major driver of growth and employment.
The agenda recognizes India's significant potential to increase the number of arrivals, global presence by leveraging its cultural industries, and capacity to create large-scale jobs among the poorest segments of the population.
It identifies key areas for action, including infrastructure, marketing, and skills development, all of which are aligned with the MFF road map.
The project will support the conservation and restoration of eight heritage monuments, one museum, three temples, and a pond.
It will build various facilities at the sites, including information centers, rest centers, and toilet blocks, with facilities served by solar-powered lighting and energy efficient lighting.
The total cost of the project is $44.04 million, of which the government will provide $13.04 million.
The estimated completion date is June 2020.
ADB is committed to achieving a prosperous, inclusive, resilient, and sustainable Asia and the Pacific, while sustaining its efforts to eradicate extreme poverty.
ADB was established in 1966, it is owned by 67 members-48 from the region.
In 2017, ADB operations totalled $32.2 billion, including $11.9 billion in co-financing.
EU opens India's first Jean Monnet Centre of Excellence in New Delhi - 12 Dec 18
Highlights:
European Union (EU) has recognized India's 1st Jean Monnet Centre of Excellence (CoE) at Division of European Research (DES) at Manipal Academy of Bigger Training (MAHE) in New Delhi.
It arrives with grant of 1,00,000 Euro to go after India-EU interdisciplinary experiments in tradition, literature, training and culture.
Important Facts:
This is for fifth time MAHE has been awarded grants below Erasmus+Jean Monnet initiative.
Past grants have been used for chair, modules and job. Less than the present award, Jean Monnet CoE in India-EU Interdisciplinary Experiments aims to reinforce and enrich the educational hook up concerning India and EU.
It will host open-to-public workshops on European literature, winter educational institutions for students all over the world and India-EU Greater Education Fulfill.
Jean Monnet:
He was French political economist and diplomat. He was influential supporter of European unity and is regarded as one particular of founding fathers of European Union.
He also has been identified as "The Father of Europe" by people who see his innovative and pioneering endeavours in the 1950s as the crucial to establishing the European Coal and Steel Community, the predecessor of today's European Union.
He was by no means elected to public office.
CAG Rajiv Mehrishi appointed as Vice-Chair of UN Panel of Auditors - 12 Dec 18
Highlights:
Comptroller and Auditor General Rajiv Mehrishi has become the Vice-Chair of the UN Panel of Auditors.
The United Nations Panel of Auditors consists of External Auditors of the United Nations and its agencies.
Presently, the panel consists of 11 countries - India, Germany, Chile, Canada, France, Italy, Philippines, Ghana, Indonesia, Switzerland and United Kingdom.
Currently, the panel is chaired by the Comptroller and Auditor General of the UK.
The panel held its annual meeting in New York from 3 to 4 December 2018 and discussed various issues concerning audit of United Nations and the agencies under the United Nations System.
The panel also elected the Comptroller and Auditor General of the UK as Chair of the Panel for another term (2019).
The panel also unanimously elected the Comptroller and Auditor General of India as the Vice Chair of the panel for the year 2019.
The next meeting of the panel will be held in in Bonn, Germany in November-December 2019.
Surjit Bhalla resigns from PM Modi's economic advisory council - 12 Dec 18
Highlights:
Indian economist Surjit Bhalla resigned from Prime Minister Narendra Modi's economic advisory council effective December 1.
Bhalla's resignation comes a day after the Reserve Bank of India's governor Urjit Patel quit abruptly after a months-long tussle over policy with the government.
Modi formed the council late in 2017 to address issues of macroeconomic importance.
Bhalla planned to join another organisation.
The EAC- PM is headed by Niti Aayog member Bibek Debroy.
Economists Rathin Roy, Ashima Goyal and Shamika Ravi are other part-time members.
Surjit Bhalla is an eminent economist and columnist.
P.V. Sindhu defeated Nozomi Okuhara wins World Super Series women's singles - 13 Dec 18
Highlights:
P.V. Sindhu defeated Japanese player Nozomi Okuhara in the World Super Series women's singles finals to win BWF World Tour Finals.
The Indian badminton ace became the first-ever Indian player to win BWF World Tour Finals.
She defeated Nozomi Okuhara of Japan in the women's singles finals in Guangzhou (China) on 16 December 2018.
She defeated Okuhara, the defending champion, by 21-19 and 21-17 to claim her first-ever BWF gold medal.
Prior to this in 2018, P.V. Sindhu has won silver at the World Championships, Asian Games, Commonwealth Games, Thailand Open and India Open.
B.P. Singh nominated as the Chairman of the Film and Television Institute of India (FTII) - 13 Dec 18
Highlights:
B.P. Singh was nominated for the post of the Chairman of the Film and Television Institute of India (FTII) by the Union Government.
He was appointed by the Ministry of Information and Broadcasting.
He is current Vice Chairman of the Film and Television Institute of India (FTII).
Brijendra Pal Singh appointed as the new President of the FTII Society and Chairman of Governing Council.
Singh is the creator, director and producer of popular television series CID and Aahat.
An alumnus of the institution, he replaces Anupam Kher, who announced in October 2018 that he will be stepping down owing to a "busy schedule".
The post of President of the FTII Society and Chairman of Governing Council has been mired in controversy since 2015 when Gajendra Chauhan was appointed to the position.
The news sparked mass protests from students of the institution who felt that his appointment was politically motivate.
Indian Navy inducted its first Deep Submergence Rescue Vehicle (DSRV) System - 13 Dec 18
Highlights:

Indian Navy has inducted Deep Submergence Rescue Vehicle (DSRV) System first-of-its-kind system.
The Indian Navy on 12 December 2018 inducted it at the Naval Dockyard in Mumbai.
It is used to rescue crew members stranded in submarines that get disabled.
The DSRV can be operated at a depth of 650 meters and can hold around 15 people.
The need for DSRVs became known when the Indian Navy's INS Sindhurakshak sank in 2013; it was one of the worst accidents in Indian Navy history claiming 18 lives.
The DSRV is currently deployed on mother ship INS Sabarmati, provided by the Shipping Corporation of India, which will be placed in Mumbai.
Uttar Pradesh-based 'HelpUsGreen' startup honoured by UN - 14 Dec 18
Highlights:
'HelpUsGreen' an Indian start-up ,works to clean up the mighty river Ganga by recycling thousands of tonnes of floral waste from temples has been honoured by the UN .
Uttar Pradesh-based 'HelpUsGreen' has come up with the world's first profitable solution to the monumental temple waste problem: 'flower-cycling', hailing the initiative.
As many as 1,260 women have been supported through the start-up to date and 19 children whose mothers used to work as manual scavengers have started going to school.
The startup collects 8.4 tonnes of floral waste from temples in Uttar Pradesh on a daily basis.
These sacred flowers are handcrafted into charcoal-free incense, organic vermin-compost and biodegradable packaging material through its 'flower-cycling' technology. Women collect floral-waste daily from temples.
The waste is up-cycled to produce organic fertilisers, natural incense, and biodegradable packaging material.
The Indian initiative along with other game-changing initiatives from 13 other countries were honoured as winners of the United Nations Climate Action Award at a special ceremony at the UN Climate Change Conference (COP 24) in Katowice.
According to the UN, 11,060 metric tonnes of temple-waste has been flower-cycled to date by the women working with the Indian initiave.
As much as 110 metric tonnes of chemical pesticides that enter the river through temple waste have been offset, the income of 73 manual scavenger families has increased at least six-fold and 365 families have been impacted by it through increased living standards and stable income.
Across the country, people bring flowers to temples daily as gifts for the gods, blessings for life, for celebrations to the tune of more than 800 million metric tonnes per year.
These flowers are thrown into the river Ganga and India's other sacred rivers, a beautiful religious ritual that is having an unfortunate effect.
As the flowers rot, they fill the rivers with waste, dumping toxins like arsenic, lead and cadmium from pesticides, thus causing pollution and enormous levels of water-borne diseases.
Flowers, incense and other religious items come in plastic packaging adorned with images of gods. Devotees do not want to throw away this packaging, so they either leave the packaging under trees or immerse it into water bodies.
World's Top 100 arms makers,Four Indian PSUs listed: SIPRI - 14 Dec 18
Highlights:
According to a report from a Stockholm-based institute SIPRI, for the first time, four Indian arms manufacturing companies – all public sector units, including two from Bengaluru have found a place in the list of world's top 100 arms manufactures.

T

he Stockholm International Peace Research Institute has clubbed India with Brazil and Turkey in the category of emerging producers.
The combined sales of the seven companies based in these three countries were $ 11.1 billion in 2017-an increase of 8.1% compared to the previous year.
India is the largest producer with three defence PSUs and Indian Ordnance Factory Board selling military equipment worth $ 7.5 billion to the three Services.
The leading Indian defence manufacturers continue to be Hindustan Aeronautics Limited, Indian Ordnance Factory Board and Bharat Electronics Limited that figure in the SIPRI top-100 list since 2002.
In 2017, a fourth defence PSU Bharat Dynamics Limited.broke into the top-100 with arms sales of $ 880 million. HAL and IOFB are among the top-50 companies since 2002.
US companies dominate the global market capturing 57% of the share followed by Russia (9.5%), UK (9%) and France (5.3%).
The recently released rankings by Stockholm International Peace Research Institute (SIPRI) have placed four Indian Public Sector Undertakings among top 100 arms producers.
These companies are as follows:
Indian Ordnance Factories (37th Rank)
Hindustan Aeronautics (38th Rank)
Bharat Electronics (64th Rank)
Bharat Dynamics (94th rank).
About SIPRI :
SIPRI stands for the Stockholm International Peace Research Institute (SIPRI), established in 1966.
It is a Swedish think tank dedicated to research into conflict, armaments, arms control and disarmament.
SIPRI provides data, analysis and recommendations, based on open sources, to policymakers, research media and the interested public.
Amitav Ghosh selected 2018 year's Jnanpith Award - 14 Dec 18
Highlights:
Noted English writer Amitav Ghosh has been selected this year's Jnanpith Award.
It is a literary award given to an author for "outstanding contribution towards literature".
This announcement was made by in a meeting of Jnanpith Selection Board chaired by eminent novelist, scholar and Jnanpith laureate Pratibha Ray on 14 December 2018.
Ghosh, one of the most prominent contemporary Indian writers, is known for a series of novels such as Shadow Lines, The Glass Palace, The Hungry Tide, and Ibis Trilogy - Sea of Poppies, River of Smoke, and Flood of Fire - chronicling the Opium trade between India and China run by the East India Company.
He spent his formative years in India, Bangladesh and Sri Lanka, while he studied in Delhi, Oxford and Alexandria.
Jnanpith Award:
Jnanpith Award is known as the most prestigious literary prize in India.
It is highest literature Award of India.
Some of the biggest Indian writers have been awarded with this prestigious literary recognition.
Major names among the 58 recipients include literary icons Krishna Sobti, Kedarnath Singh, Shrilal Shukla, Nirmal Verma, Girish Karnad, Mahasweta Devi, Amrita Pritam and U.R. Ananthamurthy.
Instituted in 1961, the award is bestowed only on Indian writers writing in Indian languages.
From 1965 till 1981, the award was given to the authors for their "most outstanding work" and consisted of a citation plaque, a cash prize and a bronze replica of Saraswati, the Hindu goddess of knowledge and wisdom.
The first recipient of the award was the Malayalam writer G. Sankara Kurup who received the award in 1965 for his collection of poems, Odakkuzhal (The Bamboo Flute), published in 1950
India to increase public health spending to 2.5 % of GDP - 14 Dec 18
Highlights:
India is set to increase its public health spending to 2.5 % of its Gross Domestic Product (GDP) by 2025.
India is one of the first countries to advocate focused attention on adolescence and to implement a full-fledged health promotion and prevention programme for adolescents.
The central government is set to increase its spending on public health to 2.5 % of the GDP.
As of now, the country spends 1.15 % of the GDP on health.
The Partners' Forum meet this year will focus on improving multi-sectoral action for results, sharing country solutions and capturing the best practices and knowledge within the health sector and among related sectors.
Under Mission Indradhaush, a massive immunisation programme, India reached 32.8 million children and 8.4 million pregnant women over the last three years.
ADB retains Indian growth (GDP) forecast at 7.3 % for F.Y-2019 - 15 Dec 18
Highlights:
The Asian Development Bank paged India's economic growth at 7.3 % for the current fiscal and 7.6 % for 2019-20.
It predits, despite downside risks posed by stress in the non-banking sector, limited fiscal space as well as escalating trade tensions.
India is maintaining growth momentum on rebounding exports and higher industrial and agricultural output.
According to the 'Asian Development Outlook (ADO) 2018 Update' report, India's GDP growth moderated to 7.1 % in second quarter of 2018-19 from 8.2 % in the first quarter, averaging 7.6 % growth in the first half.
Nonetheless, growth forecasts of 7.3 % for FY19 and 7.6 % for F.Y-2020 are retained from the update despite some downside risks.
Indian economy is exposed to risks emanating from a tighter credit as the nonbank finance sector experiences stress, limited fiscal space for public capital expenditure, and escalating trade tensions.
ADB's head quarters is based on Manila, Philippines.
On the East Asia growth projections, ADB has maintained it at 6 % for 2018 and 5.7 % for 2019, despite lower forecasts for the newly industrialised economies.
China is still expected at 6.6 % in 2018, moderating to 6.3 % in 2019.
Ayushman Bharat: Bengal, Bihar, Chhattisgarh top beneficiaries - 15 Dec 18
Highlights:
Under government's flagship healthcare insurance scheme.West Bengal, Bihar and Chhattisgarh emerged the largest beneficiaries of Ayushman Bharat.
The government has spent Rs 798.34 crore on Ayushman Bharat till November end.
West Bengal, Bihar and Chhattisgarh emerged the largest beneficiaries of Ayushman Bharat, Narendra Modi government's flagship healthcare insurance scheme.
The government has spent Rs 798.34 crore on the scheme till November end.
West Bengal was allotted a total of Rs 193.34 crore including Rs 16.78 crore administrative expenses, while Bihar got an allocation of Rs 188.27 crore, and Chhattisgarh Rs 114.43 crore.
Pradhan Mantri Jan Arogya Yojana (PMJAY) under Ayushman Bharat offers up to Rs 5 lakh annual hospitalisation coverage for poor families.
The scheme is targeted to benefit more than 50 crore people. Ayushman Bharat is benefiting more than 10,000 people daily at present.
The number is expected to go up to 30,000 soon.
The scheme is funded by the central and state governments in the ratio of 60:40.
For North-Eastern and Himalayan states, the centre will bear 90 % of the expenses towards the scheme.
The scheme has benefited more than 5 lakh patients since its launch in September this year.
The scheme seeks to improve access to healthcare facilities for the poorer sections of the society.
It also targets a reduction in out-of-pocket expenditure on health, which is estimated to be 60 per cent of the health care cost in the country.
The scheme has come under criticism for spending public funds in private sector as about 60% of work under Ayushman Bharat is done at private hospitals at present.
The government will need to strengthen the country's public health infrastructure to take a large chunk of work to make the scheme cost effective.
The government has also shortlisted five analytics firms to identify frauds in Ayushman Bharat, according to a newspaper report.
Zoramthanga was sworn in as Mizoram's new Chief Minister - 15 Dec 18
Highlights:
Mizo National Front (MNF) president Zoramthanga was sworn in as Mizoram's new Chief Minister.
He took over as Mizoram's Chief Minister for third term on 15 December 2018.
This was his third stint as chief minister of the north eastern state, having led the MNF government in Mizoram in 1998 and 2003.
Zoramthanga replaced Congress' Lal Thanhawla, who is Mizoram's longest serving Chief Minister having served for over 22 years.
He was occupying CM's seat for two terms since 11 December 2008.
The MNF came to power in Mizoram capturing 26 of the 40 seats in the state assembly.
India's First Railway University Inaugurated - 15 Dec 18
Highlights:
Union minister Piyush Goyal along with the Gujarat Chief Minister Vijay Rupani will dedicate to the nation on December 15 India's first railway university and third such in the world after Russia and China, a senior official of the national transporter.
This is a big step by the national transporter towards professional education and training in the railway sector.
The railway university began operations on September 5 this year to mark Teacher's Day.
The university is the PM Narendra Modi's brainchild.
Key Points:
1. The National Rail and Transportation Institute (NRTI), deemed university in Vadodara, had opened its doors to the first batch of 103 students from 20 states in two fully-residential undergraduate courses in September this year.
2. It is India's first railway university and only third such in the whole world after Russia and China.
3. In this year, two under-graduate programmes are being offered by the university. These are B.Sc. in Transportation Technology and a BBA programme in Transportation Management. These are the university's flagship 3-year full time programmes which are highly multidisciplinary and experiential in nature.

4. The university aims to start the masters programme from 2019-20 academic session in areas such as Transportation and Systems Design, Transport Systems Engineering, Transport Policy and Economics, among others.
5. 103 students had already been shortlisted for the two undergraduate courses. The student body remains highly diverse in the institution with 17 girls and 86 boys coming from 20 states. Forty-one students are admitted in BBA (Transportation Management) while and 62 students are in B.Sc (Transportation Technology) programme.
6. The Vice-Chancellor of the university is Ashwani Lohani who is the Chairman of the Railway Board of India. For academics, the university has visiting faculty from the likes of XLRI School of Management and Indian Business School, Hyderabad, among others.
7. The inaugural batch of the university this year has been given a 50% scholarship in the annual course fee of Rs 75,000 by the government. Without the scholarship, the fee is Rs 91,000 for one academic year, including all other charges.
8. The building's construction of the university has been designed on the lines of Pratap Vilas Palace of the erstwhile Gaekwad state. As an interesting add-on, The National Academy of Indian Railways is also situated in the same campus. Till the time the greenfield campus for the university gets ready, both the institutions will run from this campus.
9. The Ministry of Railways has sanctioned Rs 421 crores for the university and its curriculum's development for the next five years.
10. For the building of the greenfield campus, Indian Railways has identified a 100-acre plot in Vadodara and is in talks with the government to acquire the same. Approximately 110 acres of land at Pipaliya village in Waghodiya Taluka, District Vadodara is identified by Indian Railways.
5,000 Compressed Bio Gas plants will be set up by 2023 - 16 Dec 18
Highlights:
According to the Petroleum and Natural Gas Ministry, around 5,000 Compressed Bio Gas (CBG) plants will be set across the country by 2023.
These plants meant for extracting biogas from agricultural residue, cattle dung and municipal solid waste will have an estimated annual CBG production of 15 million tonne.
A road show organised by oil marketing companies to sensitise the stakeholders to participate in the SATAT (Sustainable Alternative Towards Affordable Transportation) initiative.
Under the initiative, CBG will be promoted as an alternative under the SATAT initiative launched by the Central government on October 1, 2018.
The SATAT initiative aims to produce CBG from agricultural residue.
The initiative will also create employment opportunities, promote economic growth and boost all-round development of Odisha.
The SATAT initiative aims to boost availability of more affordable transport fuels, better use of agricultural residue, cattle dung and municipal solid waste besides providing an additional source of revenue to farmers.
CBG can be produced from various types of feed stocks such as agriculture residues, press mud and spent wash of distilleries, sewage water, municipal solid waste (MSW), cattle dung and biodegradable fractions of industrial waste.
CBG is replacement of natural gas and can be used in the transportation sector in place of Compressed Natural Gas (CNG).
Presently, consumption of natural gas in India is around 140 MMSCMD out of which domestic production is only 70 MMSCMD and remaining 70 MMSCMD is imported which is around 50 per cent of total consumption.
Government intends to move towards Gas based economy by increasing the share of natural gas in India's energy basket from present 6-7 % to 15 % by the year 2022.
It is estimated that around 500 CBG plants in Odisha may come up on immediate basis.
It is added value to the Bargarh 2G Ethanol Plant, being set up by BPCL.
'SATAT', a transformational initiative in the green energy space, aims to revolutionise transport sector by introducing CBG in this segment.
It will help India achieve self-reliance in the energy sector by enabling the country in drastic reduction of crude imports which currently constitute over 80 % of its total energy consumption.
Cyclonic Storm Phethai divested Tamil Nadu and AP - 16 Dec 18
Highlights:
Cyclonic Storm Phethai is the sixth named cyclone of 2018 North Indian Ocean Cyclone season.
The previous five named cyclones are Sagar, Mekunu, Luban, Titli and Gaza.
Cyclone Pethai has emerged as a deep depression in the Bay of Bengal around 900 kms off Chennai on 15 December 2018.
It was expected to bring heavy rainfalls in the coastal areas of north Tamil Nadu, Andhra Pradesh, Chhattisgarh and Odisha.
It would be an equivalent of Gaja cyclone, the recent cyclone that has left a trail of destruction in the central districts of Tamil Nadu.
Fourteenth Men's Hockey World Cup: Belgium defeated Netherlands in Finale - 16 Dec 18
Highlights:
Belgium defeated Netherlands 3-2 via a penalty shoot-out to win the FIH Hockey World Cup at the Kalinga Stadium in Bhubaneswar.
Belgium became the Sixth team to win men's hockey World Cup.
Olympic silver medallists Belgium became the sixth team to win the FIH Men's Hockey World Cup as it defeated three-time champions Netherlands 3-2 in shootout in an intense final played on 16 December 2018.
After both teams failed to score in regulation time, Belgium edged past Netherlands to clinch the World Cup. For Belgium, Florent Van Aubel struck twice in the shootout while Victor Wegnez was on target once. Arthur Van Doren (Belgium) was named the Best Player of the tournament.
Belgium became overall the sixth team to hold the prestigious trophy.
Other 5 champions are – Pakistan (in 1971, 1978, 1982 and 1994), Netherlands (1973, 1990 and 1998), Australia (1986, 2010 and 2014), Germany (2002 and 2006) and India (1975).
Earlier Australia defeated England 8-1 to win the third place.
Hosts India finished at sixth spot.
This was the 14th edition of the FIH Men's Hockey World Cup and was held at Kalinga Stadium in Bhubaneswar from 28 November to 16 December 2018.
Kamal Nath took oath as the 18th Chief Minister of Madhya Pradesh - 17 Dec 18
Highlights:
Kamal Nath took oath as the new Chief Minister of Madhya Pradesh.
The Veteran Congress leader took oath as the 18th Chief Minister of Madhya Pradesh. Kamal Nath is also the chief of Madhya Pradesh on 17 December 2018.
Governor Anandiben Patel administered the oath of office and secrecy to him in the presence of Congress president Rahul Gandhi and others.
It is worth mentioning that the Congress dislodged the ruling BJP from power after scoring a historic victory in the recently held assembly elections.
Congress won 114 of the 230 seats while BJP won 109 seats. BSP, which won 2 seats, has supported the Congress.
Kamal Nath replaced BJP's Shivraj Singh Chouhan, who was Madhya Pradesh's Chief Minister since 29 November 2005.
Bhupesh Baghel became new Chief Minister of Chhattisgarh - 17 Dec 18
Highlights: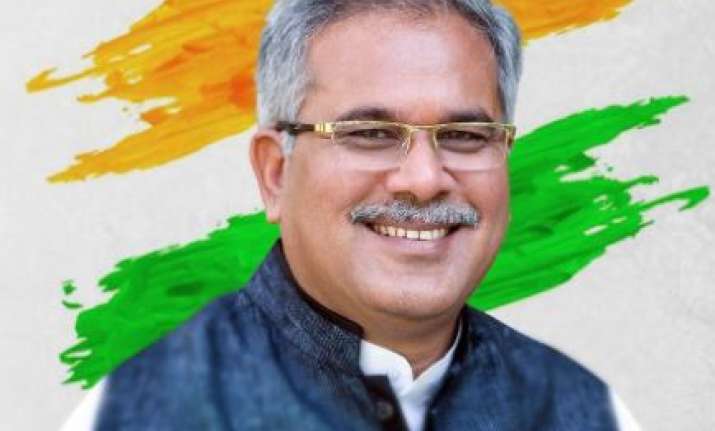 Bhupesh Baghe became new Chief Minister of Chhattisgarh and replaced BJP's Dr. Raman Singh.
The Congress leader took oath as the chief minister of Chhattisgarh in Raipur on 17 December 2018.
Senior leaders Tamradhwaj Sahu and TS Singh Deo were also sworn in as ministers.
Congress had won 68 seats, while Bharatiya Janata Party (BJP) had to settle at 15 in the Assembly elections, the results of which were announced on 11 December 2018.
Baghel became third Chief Minister of Chhattisgarh.
State's second Chief Minister Dr. Raman Singh had been state's Chief Minister since 2 December 2003.
Ashok Gehlot took oath as the new Chief Minister of Rajasthan - 17 Dec 18
Highlights:
Ashok Gehlot took oath as the new Chief Minister of Rajasthan .
The Senior Congress leader took oath as Rajasthan's Chief Minister in a grand oath ceremony held at the historic Albert Hall in capital Jaipur on 17 December 2018.
Rajasthan state Congress president Sachin Pilot was sworn in as Deputy Chief Minister.
This is Gehlot's third term as state's Chief Minister.
His first term was between 1998 and 2003 while his second term was between 2008 and 2013.
It is worth mentioning that Congress won 99 of the 200 seats in Rajasthan Assembly while the ruling BJP could muster just 73 seats. BSP won 6 seats.
Gehlot replaced BJP's Vasundhara Raje, who was holding CM's post since 12 December 2013.
India announces $1.4 billion financial aid to Maldives - 18 Dec 18
Highlights:
India announces $1.4 billion financial aid to Maldives.
India's Prime Minister Narendra Modi announced this financial assistance to Maldives after he held extensive talks with President Ibrahim Mohamed Solih during which both sides vowed to deepen security cooperation in the Indian Ocean region.
The two countries also inked four pacts, including one on visa facilitation
The security interests of the two countries were intertwined and both sides will work together to further strengthen cooperation in the Indian Ocean region.
India is extending USD 1.4 billion as budget support, currency swap and line of credit for the social and economic development of Maldives.
There are increasing opportunities for Indian companies in the island nation.
The two sides agreed to strengthen maritime security cooperation in the Indian Ocean region through coordinated patrol and aerial surveillance.
Relations between India and the Maldives deteriorated after then president Abdulla Yameen imposed emergency on February 5 this year.
India had criticised his decision and asked his government to restore the credibility of the electoral and political process by releasing political prisoners.
The emergency lasted for 45 days.
Government to borrow Rs 27,000 cr to service earlier loan to FCI - 18 Dec 18
Highlights:
The Centre will arrange a fresh loan of Rs 27,000 crore from the National Small Savings Fund (NSSF) for the Food Corporation of India (FCI) to service the principal dues of an earlier loan taken by FCI to run the government's food subsidy programme.
The main objectives is to ease the pressure on its finances.
This is the second instance of the FCI tapping into the NSSF to repay the principal component of an earlier loan. The interest parts of these loans are funded out of the Budget.
The FCI had taken fresh loans of Rs 65,000 crore in F.Y-2018 from NSSF not only to meet its expenses but also to repay Rs 25,000 crore as principal amount due to NSSF.
The NSSF route was used by the Centre to reduce the direct fiscal burden - had these monies were provided from the budget, the fiscal slippage (as percentage of GDP) last year would have been higher than 33 basis points reported.
The government is facing the spectre of a loan trap in order to undertake the food procurement, transportation and storage operations under the National Food Security Act uninterruptedly.
With the latest loan, the outstanding debt of FCI (from NSSF) would remain at Rs 1.21 lakh crore. The Centre might even take an additional NSSF loan by March if the fiscal situation deteriorates.
The budgeted food subsidy through FCI for the current fiscal is Rs 1.38 lakh crore (the total food subsidy is Rs 1.7 lakh crore).
The Centre's net tax receipts (post refunds and devolution to states) grew just 4% y-o-y in April-October of FY19, indicating a shortfall in indirect tax collections.
A y-o-y growth of 19% is required to raise the budgeted amount of Rs 14.8 lakh crore from taxes for the full year.
As the gap between the subsidy amounts released to FCI and its actual operational expenses widened over the years, it used to be bridged with the agency taking short-term (90 days) loans and cash credit to meet its expenses.

In F.Y-2017, the government chose to end this ad hoc mechanism by arranging a five-year loan from NSSF of Rs 70,000 crore at a high rate of 8.8% per annum at its own cost.
Although the idea was to clear the arrears to FCI, that did not materialise and the Centre had to take another NSSF loan of Rs 65,000 crore in F.Y-2018 at an 8.4% interest to not only meet the FCI's expenses but also to service the previous loan.
Such arrangements mean normal government expenditure was being substituted with loans in the accounts of PSUs instead of cash on fears of fiscal slippage.
The corporation implements the Centre's food security programme by procuring mostly wheat and rice at minimum support prices and is involved till the distribution stage.
The corporation procures almost 70 million tonne of rice and wheat annually.
India ranks 108th in WEF gender gap index 2018 - 18 Dec 18
Highlights:
According to the World Economic Forum (WEF) gender gap index, India has been ranked 108th same as 2017.
Although record improvement in wage equality for similar work and fully closing its tertiary education gender gap for the first time.
As per the WEF's Global Gender Gap Report 2018, India has many challenges as it ranks 142nd out of 149 countries in the economic opportunity and participation sub-index, it also has a few achievements.
Gender gap was measured across four key pillars — economic opportunity, political empowerment, educational attainment, and health and survival.
India needs to make improvements across the board, from women's participation to getting more women into senior and professional roles.
India continues to rank third-lowest in the world on health and survival, remaining the world's least-improved country on this subindex over the past decade.
India has slightly improved in WEF's wage equality for similar work indicator, where it stood at 72nd place.
The country has also closed its tertiary education enrolment gap for the first time in 2018 and has managed to keep its primary and secondary gaps closed for the third year running.
Interestingly, India has the second-largest artificial intelligence (AI) workforce but one of the largest AI gender gaps, with only 22 % of roles filled by women.
According to the report, the world has closed 68 % of its gender gap and at the current rate of change.
It will take 108 years to close the overall gender gap and 202 years to bring about parity in the workplace.
South Asia was the second-lowest ranking region in the index, with only 65 % of its gender gap now closed.
India is slightly ahead of the regional average having closed 66 %.
The global list was topped by Iceland having closed more than 85.8 % of its overall gender gap. Iceland holds the top spot in the index for the 10th consecutive year.
Nordic countries Norway (2nd, 83.5 %), Sweden (3rd, 82.2 %), and Finland (4th, 82.1 %) dominated the top slots.
Other countries in the top-10 include Nicaragua (5th, 80.9 %), Rwanda (6th, 80.4 %), New Zealand (7th, 80.1 %), the Philippines (8th, 79.9 %), Ireland (9th, 79.6 %) and Namibia (10th, 78.9 %).
The economies that will succeed in the fourth industrial revolution will be those that are best able to harness all their available talent.
Centre seeks RBI inputs for merger of public sector banks - 18 Dec 18
Highlights: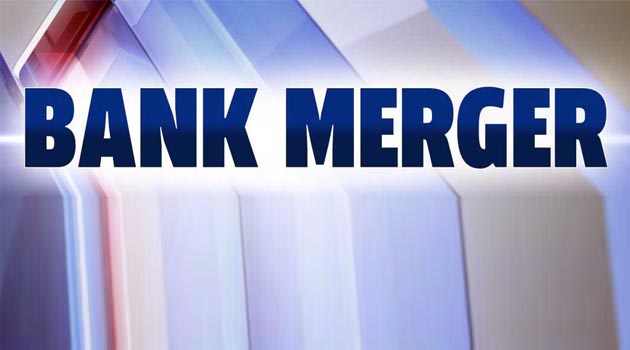 The Union Government has sought inputs from the Reserve Bank of India (RBI) on certain regulatory aspects of the proposed amalgamation of state-run Bank of Baroda (BoB), Vijaya Bank and Dena Bank.
The main aim is to seek to expedite the bank consolidation process.
Dena Bank is under the RBI's prompt corrective action (PCA) framework and is also barred from lending until it fixes its finances.
The central bank is expected to give its inputs on regulatory requirements (including on capital needs) and the way ahead for the larger entity once the merger is implemented.
Also, the regulator could offer clarity on whether the existing restrictions on Dena Bank will be lifted after merger, given that the two relatively strong banks (BoB and Vijaya Bank) will be able to absorb potential shock of amalgamating with a weak one with poor financials.
The amalgamation, approved by the Cabinet in September, will create the country's third-largest lender.
The latest move is part of the government's efforts to create few but strong banks with much larger balance sheet to support the rising appetite for credit of the fast-growing economy and enable optimum utilisation of resources.
The merged entity will have a combined business of Rs 14.8 lakh crore, deposits of Rs 8.4 lakh crore, gross advances of Rs 6.4 lakh crore, and 85,675 employees, based on the position as of June 30.
The merger will not cause any job loss in any of these banks and, as was in case of SBI.
The merger would help improve operational efficiency and customer services.
The amalgamated bank will be a strong competitive lender with economies of scale and would have synergies for network, low-cost deposits and subsidiaries, he had said.
The government currently owns majority stake in 21 lenders, which account for over two-thirds of the country's banking assets.
But they also account for an overwhelmingly large share in total NPAs in the banking sector.
India to become fifth-biggest economy in 2019: PwC - 19 Dec 18
---
Highlights:
According to the accountancy firm PwC; India to become fifth-biggest economy in 2019.
Britain risks slipping from being the world's fifth-biggest economy to its seventh-largest next year, when it is due to leave the European Union, with France and India on course to overtake it.
PwC projected economic growth in 2019 of 1.6% for Britain - assuming the country manages to avoid the shock of a no-deal Brexit in March - versus 1.7% for France and 7.6% for India.
The UK and France have regularly alternated in having the larger economy, but subdued growth in the UK in 2018 and again in 2019 is likely to tip the balance in France's favour.
The ranking is based on the size of national economies in US dollar terms.
Britain's economy slowed and the value of the pound slumped after the 2016 Brexit referendum decision to leave the EU.
India is the fastest-growing large economy in the world, with an enormous population, favourable demographics and high catch-up potential due to low initial GDP (gross domestic product) per head.
It is all but certain to continue to rise in the global GDP league table in the coming decades.
PwC expects India to rise to fifth place next year from seventh, and France to remain at sixth.
IDFC Bank merges with Capital First, new entity called IDFC First Bank - 19 Dec 18
Highlights:
New generation private sector IDFC Bank and non-banking financial company Capital First announced the completion of their merger, creating the merged entity IDFC First Bank
The combined loan asset book of Rs 1.03 lakh crore for the merged entity IDFC First Bank.
IDFC Bank and Capital First merged effective 18th December 2018.
The merged entity to be called IDFC First Bank.
The board of IDFC Bank approved the appointment of V Vaidyanathan, founder and chairman of Capital First Ltd, as Managing Director and Chief Executive Officer of the merged entity.
The board of IDFC Bank also approved the appointment of Rajiv Lall, Founder MD & CEO of IDFC Bank, as part-time non-executive chairman of IDFC First Bank, subject to approval from the RBI.
The reconstituted board of the merged entity now stands expanded with the induction of five new directors.
IDFC First Bank will now offer a wider array of retail and wholesale banking products, services and digital innovations, to a greater number of customer segments.
It will serve 7.2 million customers through its 203 bank branches, 129 ATMs, 454 rural business correspondent centres across the country's urban and rural geographies.
The merger between the two entities was announced on January 13, 2018.
As part of the merger agreement, shareholders will receive 139 shares of IDFC Bank for every 10 shares held of Warburg Pincus-backed Capital First.
On a combined basis, IDFC First Bank has on-book loan assets of Rs 1,02,683 crore.
The retail loan book will now contribute 32.46 % to the overall loan bookt.
Infrastructure lender IDFC, which entered the banking space in 2015, has been on the lookout to grow its retail portfolio.
In July 2017, IDFC Bank had entered into an agreement with Piramal Group-backed financial services major Shriram Group for a merger.
Minorities Rights Day observed on 18th December in India - 19 Dec 18
Highlights:
India observed Minorities Rights Day on 18th December 2018.
Every year on 18 December, this day is observed to promote the rights of Minority communities in India.
Minorities Rights Day in India is a very significant day in order to promote and preserve the rights of people belonging to linguistic, religion, castes and colour minority.
MINORITIES RIGHTS DAY IN INDIA 2018:
Minorities Rights Day in India 2018 will be celebrated all over India on 18th of December.
HISTORY OF MINORITIES RIGHTS DAY IN INDIA:
India celebrates Minorities' rights day on 18th of December every year, as introduced by the United Nations.
The day is celebrated for promoting the actual and legal rights of Minority communities.
It has been observed in our country that employment opportunities, educational upliftment and financial inclusion are the major areas wherein minorities are left behind.
Worldwide, minorities' rights day is celebrated on 18th of December every year, for promoting the actual and legal rights of Minorities.
Every year, Minorities Rights Day in India is celebrated on 18th December, by the National Commission for Minorities. The day is celebrated in order to protect and promote the rights of minority communities.
On 18th December 1992, United Nations adopted and broadcast the Statement on individual's Rights belonging to Religious or Linguistic, National or Ethnic Minorities.
The UN announced that cultural, religious linguistic and national identity of the minorities shall be respected, preserved and protected by the states and within individual territories.
The state government shall also improve the conditions for promoting the national, linguistic, religious and cultural identity.
In 2012, on the Minorities Rights Day, the National Commission for Minorities published the special issue for minorities called 'Minorities India'. This publication focuses on the functions and activities of the third constitutional commission belonging to the National Commission for Minorities.
Article 16 confirms that in cases of public employment, no unfairness or inequity shall be allowed on the basis language, caste, creed, color, race or religion.
This suggests that every citizen of India must get equal and fair service opportunity in public services and government offices.
Article 25 of the Indian Constitution ensures religion freedom to every individual. It ensures that each member of the religious, linguistic or ethnic minority community have the unrestricted authority to pursue their own religion.
Article 30 of Indian Constitute is also very critical in regards to the preservation and protection of rights of the minorities. Since the minority groups have the rights to set up and manage their own educational institutions as per their choice.
According to Article 29 of Indian Constitution, people belonging to linguistic or religious and linguistic minorities have the rights to set up and manage their own educational institutions
National Commission for Minorities (NCM):
The National Commission for Minorities (NCM) has been set up by the Union Government under the National Commission for Minorities Act, 1992.
As reported by the Union Government there are a total of six religious communities including Muslims, Sikhs, Buddhists, Christians, Parsis (Zoroastrians) and Jains considered as the minority communities.
States like West Bengal, Uttar Pradesh, Uttarakhand, TamilNadu, Rajasthan, Manipur, Madhya Pradesh, Maharashtra, Karnataka, Jharkhand, Delhi, Chattisgarh, Bihar, Assam and Andhra Pradesh have also established the State Minorities Commissions for protecting the rights of the minorities in their respective states with offices in the state capital.
The State Minorities Commissions are responsible for protecting and safeguarding the minorities' interests as described in the Constitution.
Minorities in India are an indispensable part of the country and contribute equally to the growth and development of the country
ISRO's Military Satellite Launched, Will Be Air Force's Mainstay In Sky - 19 Dec 18
Highlights:
Indian Space Research Organisation (ISRO) successfully launched the communication satellite GSAT-7A on 19th December 2018 from the Satish Dhawan Space Centre (SDSC) in Sriharikota, Andhra Pradesh.
GSAT-7A weighing 2250 kg was launched using Geosynchronous Satellite Launch Vehicle (GSLV-F11).
About GSAT-7A Satellite:
The communications satellite, dubbed as the "Indian Angry Bird", meant for the exclusive use of the Indian Air Force, took off from the launch pad of Sriharikota in Andhra Pradesh and was placed in orbit this evening.
The GSAT-7A will connect all IAF assets like planes, air-borne early warning control platforms and drones with each other and ground stations, and work towards a network-centric warfare capability.
It will also reduce the possibility of snooping and leakage of information that's possible while using satellites launched by foreign operators.
ISRO's GSAT-7A satellite is the heaviest satellite (2250 kgs) with an indigenously developed cryogenic stage that has been launched by GSLV. GSAT-7A is a high-tech communication satellite having new technologies including a Gregorian Antenna.
It is the 39th communication satellite of ISRO and will mainly be used for military applications.
Indian Air Force's existing communication capabilities of satellites will be augmented with GSAT-7A.

GSAT-7A will offer services to the users in Ku-band over the Indian region.
The launch of GSAT-7A was the 13th flight of GSLV-MkII and the seventh flight with an indigenously developed cryogenic engine.
GSAT-7A was lifted off by GSLV which is ISRO's fourth generation launch vehicle with three stages.
The first stage consists of four liquid strap-ons and a solid rocket motor. The second stage of GSLV has a high thrust engine using liquid fuel.
The third and final stage of the GSLV is the cryogenic upper stage.
The GSAT-7A, along with the earlier GSAT-7 and GSAT-6, will form the band of communications satellite for use of the security forces.
US will withdraw from nuclear arms treaty with Russia - 20 Dec 18
Highlights:
Donald Trump has confirmed the US will leave an arms control treaty with Russia dating from the cold war that has kept nuclear missiles out of Europe for three decades.
Experts warn of 'most severe crisis in nuclear arms control since the 1980s' as Trump confirms US will leave INF agreement.
Trump was referring to the 1987 Intermediate-range Nuclear Forces treaty (INF), which banned ground-launch nuclear missiles with ranges from 500 km to 5,500 km.
Signed by Ronald Reagan and Mikhail Gorbachev, it led to nearly 2,700 short- and medium-range missiles being eliminated, and an end to a dangerous standoff between US Pershing and cruise missiles and Soviet SS-20 missiles in Europe.
About INF Treaty:
The INF Treaty was signed in 1987 between US President Ronald Reagan and USSR President Mikhail Gorbachev.
The treaty aimed to end arms race between USA and USSR during cold war and to ensure some strategic stability in Europe.
The treaty aimed to end arms race between USA and USSR during cold war and to ensure some strategic stability in Europe.
The INF treaty banned the development, testing and possession of short and medium-range ground-launched nuclear missiles having ranger between 500-5,000.
Also, all the nuclear and conventional missiles, as well as their launchers, with ranges of 500–1,000 km or (short-range) and 1,000–5,500 km (intermediate-range) were banned under this treaty.
The Treaty proved to be a potent deterrent against any full-scale nuclear war in Europe. Almost 3,000 existing weapons were dismantled and destroyed.
Charles Michel resigns as the Prime Minister of Belgium - 20 Dec 18
Highlights:
Belgian Prime Minister Charles Michel announced his resignation.
Earlier, less than two weeks ago his main coalition partner quit in a row over migration, leaving him leading a minority government.
Michel, who took office in 2014, lost the backing of the New Flemish Alliance (N-VA) over his support for the UN migration pact, a cause celebre for European anti-immigration parties.
The resignation comes two days after demonstrations against the pact in central Brussels descended into scuffles, with police forced to use tear gas and water cannon to restore order.
After a debate in parliament where opposition parties refused to lend their support to keep his government working until legislative elections in May next year.
Belgium has a history of division between wealthier Dutch-speaking Flanders in the north and the run-down French-speaking former industrial heartland of Wallonia in the south.
This has contributed to political instability, and Belgium holds the modern European record for going the longest time without a government, a whopping 541 days in 2010-2011.
He was the country's youngest prime minister since 1841. He belongs to the francophone liberal party Mouvement Réformateur (MR).

His party had earlier lost the support of their coalition partner nationalist New Flemish Alliance over his support for a UN-backed migration deal.
There were many angry protests and demonstrations that took place in Brussels against this migration pact.
What
is UN Global Compact on Migration ?
The negotiations for Global Compact for Safe, Orderly and Regular Migration started in 2016 after the influx of over one million migrants into Europe.
In July 2018, all of the 193 members agreed to the UN pact on migration except the United States.
But, only 164 countries formally signed the UN deal in Marrakech on 10th December 2018.
The agreement commits the signatories to improve co-operation on international migration.
The agreement is not legally binding on the countries signing the pact and allows them to be in charge of their own immigration policies.
Government Launches Asiatic Lion Conservation Project - 20 Dec 18
Highlights:
The Ministry of Environment, Forest and Climate Change, Government of India has launched the "Asiatic Lion Conservation Project".
The aim is to protect and conserve the world's last ranging free population of Asiatic Lion and its associated ecosystem.
"The Asiatic Lion Conservation Project" will strengthen the ongoing measures for conservation and recovery of Asiatic Lion with the help of state-of-the –art techniques/ instruments, regular scientific research studies, disease management, Modern surveillance/ patrolling techniques.
The total budget of the project for 3 years that amounts to nearly Rs. 9784 lakh will be funded from the Centrally Sponsored Scheme- Development of Wildlife Habitat (CSS-DWH) with the contributing ratio being 60:40 of Central and State share.
Asiatic lions that once ranged from Persia (Iran) to Palamau in Eastern India were almost driven to extinction by indiscriminate hunting and habitat loss.
A single population of less than 50 lions persisted in the Gir forests of Gujarat by late 1890's.
With timely and stringent protection offered by the State Government and the Center Government, Asiatic lions have increased to the current population of over 500 numbers.
The last census in the year 2015 showed the population of 523 Asiatic Lions in Gir Protected Area Network of 1648.79 sq. km. that includes Gir National Park, Gir Sanctuary, Pania Sanctuary, Mitiyala Sanctuary adjoining reserved forests, Protected Forests, and Unclassed Forests.
The conservation of Asiatic Lions has always been a priority of Government of India.
The project activities is envisaged in a manner to cause habitat improvement, scientific interventions, disease control and veterinary care supplemented with adequate eco development works for the fringe population in order to ensure a stable and viable Lion population in the Country.
Harsh Varhan Shringla appointed new Indian ambassador to US - 21 Dec 18
Highlights:
Seasoned diplomat Harsh Vardhan Shringla was appointed as the next ambassador of India to the United States.
Harsh Vardhan Shringla, a 1984-batch Indian Foreign Service diplomat will succeed Navtej Sarna.
His diplomatic career spans over 30 years in which he has held various positions in New Delhi and in Indian missions in Paris, Hanoi and Tel Aviv.
Before being appointed as the ambassador to the US, he has served as the high commissioner in Bangladesh, ambassador of India to the Kingdom of Thailand and Permanent Representative of India to UNESCAP.
In the Ministry of External Affairs, he has headed the United Nations Political and SAARC Divisions.
At present, Shringla is serving as Indian High Commissioner to Bangladesh.
Senior diplomat Riva Ganguly Das, presently Director General of Indian Council for Cultural Relations, has been appointed as new High Commissioner to Bangladesh.
States' Startup Ranking 2018: Gujarat state top performer - 21 Dec 18
Highlights:
The Department of Industrial Policy and Promotion (DIPP) announced results of the first ever States' Start-up Ranking 2018 at an event in New Delhi.
DIPP began this exercise from January, 2016.
States have been identified as leaders across various categories such as Start-up policy leaders, incubation hubs, seeding innovation, scaling innovation, regulatory change champions, procurement leaders, communication champions, North-Eastern leader, and hill state leader.
On the basis of performance in these categories, the States have been recognised as the Best Performer, Top Performers, Leaders, Aspiring Leaders, Emerging States and Beginners, as follows:
Best Performer:
Top Performers:
Karnataka, Kerala, Odisha, and Rajasthan
Leaders:
Andhra Pradesh, Bihar, Chhattisgarh, Madhya Pradesh, and Telangana
Aspiring Leaders:
Haryana, Himachal Pradesh, Jharkhand, Uttar Pradesh, and West Bengal
Emerging States:
Assam, Delhi, Goa, Jammu & Kashmir, Maharashtra, Punjab, Tamil Nadu, and Uttarakhand
Beginners:
Chandigarh, Manipur, Mizoram, Nagaland, Puducherry, Sikkim, and Tripura
Fifty-one officers from States and Union Territories have been identified as "Champions", who have made significant contributions towards developing their State's Start-up ecosystem.
The key objective of the exercise was to encourage States and Union Territories to take proactive steps towards strengthening the Start-up ecosystems in their states.
The methodology has been aimed at creating a healthy competition among States to further learn, share and adopt good practices.
DIPP consulted all stakeholders of the Start-up ecosystem and came up with 7 key reform areas as the basis of the States' Start-up-ranking framework.An online portal was launched, which was instrumental in enabling States seamlessly submit their initiatives across these reform areas.
A total of 27 States and 3 Union Territories participated in the exercise.
Many parameters involved getting feedback from beneficiaries.
More than 40,000 calls were made in 9 different languages to connect with beneficiaries to get a real pulse at the implementation levels.
WV Raman appointed head coach of India women's cricket team - 21 Dec 18
Highlights:
Former India opener W V Raman has been appointed head coach of the Indian women's cricket team
Raman,most recently a batting consultant at the National Cricket Academy in Bengaluru.
He was selected by an ad-hoc committee comprising Kapil Dev, Anshuman Gaekwad and Shantha Rangaswamy.
The panel had recommended three names - former South African batsman Gary Kirsten, former India pacer Venkatesh Prasad and Raman.
The committee had put Kirsten, who led the Indian men's team to victory at the 2011 World Cup, as the frontrunner for the job.
However, his ongoing contract with Indian Premier League side Royal Challengers Bangalore made him ineligible.
Woorkeri Venkat Raman is best remembered as the first Indian to score a century in South Africa. This was during an ODI match during India's historic 1992-93 tour of the country.
He played 11 Tests and 27 ODIs.
Since retiring though, Raman has built a reputation of being one of the most qualified coaches in the country.
He headed the Tamil Nadu and Bengal Ranji teams and is also known for his stint with the Indian U-19 setup.
National Mathematics Day observed on 22 December. - 22 Dec 18
Highlights:
Srinivasa Ramanujan's birth anniversary is celebrated as National Mathematics Day every year on 22 December.
Srinivasa Ramanujan's work has had a fundamental role in the development of modern mathematics.
This year is his 131st birth anniversary.
The story of Srinivasa Ramanujan is a 20th century "rags to mathematical riches" story.
In his short life, Ramanujan had a wealth of ideas that have transformed and reshaped 20th century mathematics.
These ideas continue to shape mathematics of the 21st century.
At the age of 31, Ramanujan was one of the youngest members of Britain's Royal Society and the first Indian to be elected a Fellow of Trinity College, Cambridge University.
Despite no formal training in the subject, Ramanujan made significant contributions to mathematical analysis, number theory, infinite series and continued fractions.
To get an overview of the prodigy's life, head to the House of Ramanujan Mathematics, situated inside Srinivasa Ramanujan Centre (SRC), an affiliate campus of the Thanjavur-based Shanmugha Arts, Science, Technology and Research Academy (SASTRA) Deemed University in Kumbakonam..
NITI Aayog releases SDG India Index - Baseline Report 2018 - 22 Dec 18
Highlights:
The NITI Aayog has released the Baseline Report of the Sustainable Development Goals (SDG) India Index, which comprehensively documents the progress made by India's States and Union Territories towards implementing the 2030 SDG targets.
The SDG India Index was developed in collaboration with the Ministry of Statistics & Programme Implementation (MoSPI), Global Green Growth Institute and United Nations in India.
It was launched by NITI Aayog Vice-Chairman Dr Rajiv Kumar.
Other NITI Aayog Members are - Dr Ramesh Chand, Dr VK Paul and Dr VK Saraswat, CEO Shri Amitabh Kant, UN Resident Coordinator Yuri Afanasiev and MoSPI Secretary & CSI Pravin Srivastava.
NITI Aayog has the twin mandate to oversee the implementation of SDGs in the country, and also promote Competitive and Cooperative Federalism among States and UTs.
The SDG India Index acts as a bridge between these mandates, aligning the SDGs with the Prime Minister's clarion call of Sabka Saath, Sabka Vikas, which embodies the five Ps of the global SDG movement - people, planet, prosperity, partnership and peace.
The world is now into the third year of the SDG era.
The SDGs are ambitious global development goals that address key aspects of universal wellbeing across different socio-economic, cultural, geographical divisions and integrate the economic, social and environmental dimensions of development.
India's National Development Agenda is mirrored in the SDGs. India's progress in SDGs is crucial for the world as the country is home to about 17% of the world population.
The SDG India Index tracks progress of all States and UTs on 62 Priority Indicators selected by NITI Aayog, which in turn is guided by MoSPI's National Indicator Framework comprising 306 indicators and based on multiple-round consultations with Union Ministries/Departments and States/UTs.
The Index spans 13 out of 17 SDGs. Progress on SDGs 12, 13 & 14 could not be measured as relevant State/UT level data were not available and SDG 17 was left out as it focuses on international partnerships.
A composite score was computed between the range of 0-100 for each State and UT based on their aggregate performance across 13 SDGs, which indicates average performance of State/UT towards achieving 13 SDGs & their respective targets.
If a State/UT achieves a score of 100, it signifies that it has achieved the 2030 national targets.
The higher the score of a State/UT, the greater the distance to target achieved.
Classification Criteria based on SDG India Index Score is as follows:
Aspirant: 0-49 Performer: 50-64
Front Runner: 65-99
Achiever: 100
OVERALL Aspirant:
Assam, Bihar and Uttar Pradesh
Performer:
Andhra Pradesh, Arunachal Pradesh, Chhattisgarh, Goa, Gujarat, Haryana, Jammu & Kashmir, Jharkhand, Karnataka, Madhya Pradesh, Maharashtra, Manipur,
Meghalaya, Mizoram, Nagaland, Odisha, Punjab, Rajasthan, Sikkim, Telangana, Tripura, Uttarakhand, West Bengal, Andaman & Nicobar Islands, Dadra & Nagar Haveli, Daman & Diu, Delhi and Lakshadweep
Front Runner:
Himachal Pradesh, Kerala, Tamil Nadu, Chandigarh and Puducherry
The SDG India Index is available via an interactive dashboard which has cross-sectoral relevance across policy, civil society, business and academia.
The Index is designed to function as a tool for focussed policy dialogue, formulation and implementation, moving towards development action pegged to globally recognisable metrics of SDG framework.
The Index also supplements NITI Aayog's continuous efforts towards encouraging evidence-based policy making by supporting States/UTs to benchmark their progress, identifying priority areas and share best practices.
The SDG India Index will also help highlight crucial gaps related to tracking SDGs and the need for India to develop its statistical systems at National & State/UT levels.
This shall lead to the index evolving and becoming more comprehensive over the coming years.
The indicators shall be further refined and additional indicators will be added with improvement in data collection, reporting processes & methodology.
NITI Aayog is also exploring potential for disaggregating data and developing capacity for real time monitoring and measuring incremental progress.
Himachal Pradesh ranks high on providing clean water & sanitation, in reducing inequalities & preserving mountain ecosystem.
Kerala's top rank is attributed to its superior performance in providing good health, reducing hunger, achieving gender equality & providing quality education.
Chandigarh leads because of its exemplary performance in providing clean water & sanitation, affordable & clean energy, generating decent work & economic growth, & providing quality education.
Centre drafts child protection policy - 22 Dec 18
Highlights:
The Ministry of Women and Child Development has placed the draft policy on its website and invited comments from stakeholders until January 4.
This will be the first policy dedicated to the protection of children, an area that until now was only a part of the broader National Child Policy, 2013.
The Supreme Court had earlier directed the CBI to investigate allegations involving 17 shelter homes for children, destitute women, beggars and senior citizens in Bihar following the case of sexual abuse of more than 30 girls in a shelter home in Muzaffarpur in the State.
The apex court had also asked the Centre to consider framing a national policy on protection of children.
Draft Policy :
As per the draft, the policy will apply to all institutions, and organisations (including corporate and media houses), government or private sector.
The draft policy recommends that all organisations must have a code of conduct based on "zero tolerance of child abuse and exploitation.
It requires organisations to lay down that employees don't use language or behaviour that is "inappropriate, harassing, abusive, sexually provocative, demeaning or culturally inappropriate".
Institutions should also designate a staff member to ensure that procedures are in place to ensure the protection of children as well as to report any abuse.
Any individual who suspects physical, sexual or emotional abuse must report it to the helpline number 1098, police or a child welfare committee.
Unlike the National Child Policy, 2013, the latest document doesn't talk about children who may need additional special protection measures: including those affected by migration, communal or sectarian violence, children forced into begging or in conflict with the law, and those infected with HIV/AIDS.
It also doesn't talk about the role of the state for ensuring the protection of child rights or addressing local grievances.
The norms should be designed in such a way that organisations can customise their policies according to the nature of their work, thereby, giving them a sense of ownership on safeguarding children's rights.
The policy has four aspects - creating awareness, prevention, reporting and responding.
This document needs to go into all these aspects, especially a reporting structure involving various nodal bodies and a monitoring mechanism for implementation of the guidelines.
Moreover, while it talks about organisations laying down a code of conduct, it doesn't explain what is acceptable behaviour such as conduct of teachers in schools.
The government could use the opportunity to go beyond the role of institutions and look at the role of individuals.
Indian woman becomes the fastest Asian to cycle the globe - 23 Dec 18
Highlights:
A 20-year-old Pune woman Vedangi Kulkarni has become the fastest Asian to cycle the globe.
Ms. Vedangi hails from a suburb of Pune, cycled into Kolkata, completing the 29,000 km distance required to qualify as bicycling across the globe.
She started off from Perth in July and will now be flying back to the Australian city to complete the record.
The 159 days spent peddling up to 300 km a day in 14 countries has shown her the "best and worst" of both herself and also the world.
British adventurer Jenny Graham (38) is the fastest woman to have cycled the globe in 124 days in 2018, which was three weeks faster than the previous record.
Elements, both human and natural, tested the Indian cyclist.
This included being chased by a Grizzly bear in Canada or camping alone for multiple nights in the snow in Russia or being robbed at a knife-point in Spain.
There were troubles on securing the necessary visas as well, which cost her time.
The visa process led to a delayed departure and consequently facing weather hostilities in Europe where winter had started setting in.
Ms. Vedangi is a student of the University of Bournemouth in the UK pursuing a degree in sports management.
She did not have anyone accompanying her for over 80 % of the route, and lugged the cycle with the heavy luggage that includes cycle tools, camping equipment and clothing in desolate stretches all alone.
The ride was funded majorly by her parents.
She started her journey from from Perth, cycled across Australia, through the outback, to reach Brisbane from where she flew over to Wellington, New Zealand, for doing the entire country north to south.
A short flight took her across the international dateline to Western Canada's Vancouver, from where she continued her eastward journey till Halifax, a port city.
Europe beckoned next and she chose the chilly Iceland to start it all up and later cycled through Portugal, Spain France, Belgium, Germany, Denmark, Sweden and Finland to enter Russia.
From Russia, she flew to India for doing the last 4,000 km.
She encountered temperatures ranging from -20 degree Celsius to 37 degrees Celsius during the ride.
Ms. Vedangi, who entered the City of Joy in the wee hours, will be taking the earliest flight out to reach Perth and cycle a 15km distance to reach the same place from where she started her journey.
India, Nepal and Bhutan plan joint task force to protect wildlife - 23 Dec 18
Highlights:
The governments of India, Nepal and Bhutan are actively considering having a joint task force for allowing free movement of wildlife across political boundaries and checking smuggling of wildlife across the Kanchenjunga Landscape, a trans-boundary region spread across Nepal, India and Bhutan.
The developments comes up after forest officials and representatives of non-government organisation of the three countries visited parts of the landscape and later held a meeting at Siliguri in north Bengal earlier this month.
The landscape stretches along the southern side of Mount Kanchenjunga covers an area of 25,080 sq km spread across parts of eastern Nepal (21%), Sikkim and West Bengal (56%) and western and south-western parts of Bhutan (23%).
The Bhutanese, Department of Forest and Park Services, Bhutan. Representatives of South Asia Wildlife Enforcement Network, an inter-governmental wildlife law enforcement agency, which held its first ever meeting in India in May 2018.
According to the International Centre for Integrated Mountain Development ( ICIMOD), a regional knowledge development and learning centre, 1,118 sq km of riverine grassland and tree cover were lost in the landscape between 2000 and 2010. 74 % of the area was converted into rangeland and 26% to agricultural land.
Other than seven million people, the Kanchenjunga Landscape is also home to 169 species of mammals and 713 species of birds.
Studies by the ICIMOD suggest that between 1986 and 2015, as many as 425 people were killed by elephants (an average of 14 human deaths every year) and 144 elephants were killed between 1958 and 2013 (an average of three elephants every year).
SPOAR, a north Bengal-based wildlife organisation.
PM Modi announces Sardar Patel Award for National Integration - 23 Dec 18
Highlights:
Prime Minister Narendra Modi has announced the institution of a new award named after Sardar Vallabhbhai Patel, which would be given every year for "outstanding efforts" in the field of furthering national integration.
The award was announced by Prime Minister Modi while addressing the conference of DGPs/IGPs in Gujarat's Kevadia.
This award would be given for outstanding efforts to further national integration.
Prime Minister Modi attended the two-day annual conference of Director Generals of Police (DGPs) and Inspector Generals of Police (IGPs) in Kevadia organised on December 21-22, 2018.
National Farmer's Day observed on 23 December - 24 Dec 18
Highlights:
National Farmer's Day is celebrated in the honour of the former Prime Minister of India Chaudhary Charan Singh.
Popularly known as Kisan Diwas, the National Farmers' Day is a national occasion observed on 23rd December every year.
National Farmers' Day is celebrated across the nation with great enthusiasm and interest.
Activist from various NGOs went among farmers and educated them about the welfare schemes of the central and state government.
The Uttar Pradesh government observed this day by organizing various seminars, workshops, and discussions on the upliftment of farmer's status in the state.
National Farmers Day or Kisan Diwas is celebrated in the honor of Chaudhary Charan Singh who was the fifth Prime Minister of India.
He served the country as Prime Minister for a very short tenure starting from 28th of July 1979 till 14th January 1980.
He was a very simple-minded man and led an extremely simple life.
During his tenure as the Prime Minister, he introduced many policies to improve the life of Indian farmers.
The magnetic personality of Chaudhary Charan Singh and various beneficial policies in the favor of farmers united all the farmers of India against the landlords and moneylenders.
He followed the famous slogan 'Jai Jawan Jai Kisan' given by the 2nd Prime Minister of India.
Chaudhary Charan Singh was also a very successful writer and wrote down several books depicting his thoughts on farmers and their problems; he even came out with various solutions to improve the lives of farmers.
PM releases Rs.100 commemorative coin in memory of Atal Bihari Vajpayee - 24 Dec 18
Highlights:
PM Narendra Modi releases the commemorative coin in honour of former PM Atal Bihari Vajpayee in New Delhi, on December 24, 2018.
Vajpayee died at the AIIMS in New Delhi in August, 2018 at the age of 93 after prolonged illness.
On the eve of Atal Bihari Vajpayee's 94th birth anniversary, Prime Minister Narendra Modi on Monday released a Rs.100 commemorative coin in memory of the former Prime Minister.
Mr. Vajpayee's long-time associate and BJP veteran L.K. Advani, Lok Sabha Speaker Sumitra Mahajan, Finance Minister Arun Jaitley and BJP president Amit Shah were present at the event in New Delhi.
Vajpayee died at the AIIMS in New Delhi in August at the age of 93 after prolonged illness.
The front side of the coin features the Emblem of India and words Satyamev Jayate are inscribed below the Lion Capital of Ashoka Pillar in Devanagari script.
The coin's value Rs 100 is inscribed below the national emblem. The words 'Bharat' in Devanagari and 'India' in Roman script are also inscribe on the front side.
The reverse side of the coin features a portrait of Atal Bihari Vajpayee and his name is inscribed in both Devanagari and Roman scripts.
The years 1924 and 2018 are inscribed below Vajpayee's portrait to mark the year of his birth and death respectively.
Atal Bihari Vajpayee served as the Prime Minister of India for a term of 13 days in 1996, then for a period of 13 months from 1998 to 1999, and finally, for a full term from 1999 to 2004.
Atal Bihari Vajpayee was born to Krishna Devi and Krishna Bihari Vajpayee on 25 December 1924 in Gwalior.
He passed away on 16 August 2018 due to age-related illness.
His birth anniversary is celebrated as Good Governance Day.
Nuclear-capable Agni-IV missile successfully test-fired - 24 Dec 18
Highlights:
India has successfully test-fired its nuclear-capable long-range ballistic missile Agni-IV, with a strike range of 4,000 km, as part of a user trial by the Army.
The strategic surface-to-surface missile was flight tested from launch complex-4 of the Integrated Test Range (ITR) at Dr. Abdul Kalam Island, earlier known as Wheeler Island.
Radars and electro-optical systems had been positioned along the coast of Odisha for tracking and monitoring all parameters of the missile.
This was the 7th trial of Agni-IV missile.
The last trial conducted by the strategic force command (SFC) of the Indian Army from the same base on January 2, 2018 was successful.
The indigenously developed sophisticated Agni-IV having 4,000-km strike range is a two-stage missile. It is 20 metre long with a weight of 17 tonnes.
The state-of-the-art missile is equipped with modern and compact avionics to provide high level of reliability and precision.
Agni-IV missile is equipped with advanced Avionics, 5th generation On Board Computer and distributed architecture.
It has the latest features to correct and guide itself for in-flight disturbances.
The accurate Ring Laser Gyro-based Inertial Navigation System (RINS), supported by highly reliable redundant Micro Navigation System (MINGS), ensures the vehicle reaches the target with accuracy.
The re-entry heat shield can withstand temperatures in the range of 4,000 degrees centigrade and makes sure avionics function normally with inside temperature remaining less than 50 degrees centigrade.
Ballistic missiles like Agni-I, II and III and Prithvi have been included in the arsenal of the armed forces, giving India an effective deterrence capability.
Anak Krakatau volcano erupted,400 persons killed in Indonesia - 24 Dec 18
Highlights:
Over 400 persons were killed and over a thousand injured due to a massive tsunami in Indonesia's Sunda Strait on 22 December 2018.
The tsunami was triggered following eruption and partial collapse of the Anak Krakatau volcano in the Sunda Strait area of Indonesia.
At least 429 people were killed and 1,459 were injured. The tsunami was caused by an undersea landslide that followed an eruption of Anak Krakatau, the "Child of Krakatoa".
The vast archipelago of Indonesia, which sits on the Pacific "Ring of Fire", has suffered its worst annual death toll from disasters in more than a decade.
Earthquakes flattened parts of the tourist island of Lombok in July and August, and a double quake-and-tsunami killed more than 2,000 people on Sulawesi island in September 2018.
Gitega as the country's new political capital Burundi - 25 Dec 18
Highlights:
The government of Burundi has declared Gitega as the country's new political capital. Bujumbura, the previous capital of Burundi, will serve as the economic capital of the country.
President Nkurunziza had made this promise of shifting the capital in 2007 which has been implemented now.
The government has decided to hold future Cabinet meetings in Gitega and to establish five ministries in Gitega from the start of 2019.
Gitega's population is around 30 000 as compared to Bujumbura's 1.2 million.
Burundi:
Burundi is a country located in the Great Lake area in East Africa.
Its borders meet Rwanda in the north, Tanzania in the south and east and Congo in the west. Even though this country is landlocked, but the south-west border is connected to Lake Tanganyika.
Five decades ago, the presence of TAW, TUTSI and HUTU Tribes remained the same since the formation of the country.
Among the tribal groups between 1993 and 2005, there were about two lakh people lost their lives due to ethnic conflict.
After the political stability after the year 2005, the country is on the path of progress.
Indo-US trade: Trump administration wants India to cut tariffs on ICT imports - 25 Dec 18
Highlights:
The US wants India to remove or substantially prune import tariffs on scores of ICT products - including high-end mobile phones and smart watches - apart from rolling back the price curbs on medical equipment like stents.
The demands that India thinks are difficult to accommodate, along with a host of other vexed issues, have cast a shadow over a trade package that both the countries have been negotiating on for months now without much success.
The US is seeking to use its so-called generalised system of preference (GSP) regime -under which it allows imports of select products from a host of poor or developing countries.
The items on which the US wants India to cut/scarp duties include high-end mobile phones costing over Rs 10,000, mobile phone parts, smart watches, telecom network equipment such as switches and routing equipment, radio receivers and certain print circuit assemblies.
Currently, these items attract up to 20% customs duties.
New Delhi feels any move to cut duties would run contrary to its Make-in-India initiatives, raise non-essential imports (which it wants to curb) and cause customs revenue losses.
Interestingly, given the fact that the US accounts for only 2% of India's annual imports of the seven ICT products on which it is seeking duty waiver/cut, its demand has baffled officials here.
This is because since both the US and India are signatories to the World Trade Organization, in the absence of a formal trade agreement between them, any duty cut effected by New Delhi has also to be granted to others, including China and South Korea that accounted for a bulk of the country's $20.5-billion imports of these seven ICT products in F.Y-2018.
India raked in over $3 billion in customs revenue from these items last fiscal.
The US's exports of these items to India in F.Y-2018 were only $0.4 billion.
As such, the US is not a major exporter of these products globally, as the ICT export market is dominated by China, Korea and Japan.
The US also wants India's price curbs on bioresorbable stents to go.
India is a large market for stent makers and it imported medical instruments, including stents, worth around $1.6 billion from the US in the last fiscal, up 10% from a year earlier.
The two sides have also not held the annual trade policy forum meeting so far this year (it is usually convened around October), in a sign that bilateral relations are far from perfect.
India has already deferred its plan for a fourth time to retaliate against the extra US duty on its steel and aluminium (The fresh deadline for tit-for-tat action is January 31).
This is despite the fact that the Trump administration has recently removed as many as 50 Indian goods from the list of items supplies of which are eligible for concessional tariff under the GSP regime.
As part of the trade package, while India wants an exemption from the additional duty on its steel and aluminium, the US is also seeking to use GSP benefits it offers to India and some others to extract greater market access from New Delhi and reduce a trade imbalance.
For India, greater access to the American market in food, farm, engineering goods, auto and auto parts segments hold promise in the long term (over five years).
The US sees good prospects for its companies in Indian civil aviation, oil and gas, education service and agriculture segments.
India's longest rail-cum-road (double-decker) bridge inaugurated by Prime Minister - 25 Dec 18
Highlights: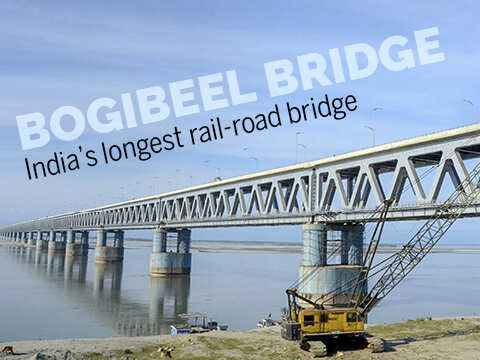 Country's longest rail-cum-road bridge over the Brahmaputra at Bogibeel near Dibrugarh in Assam was inaugurated on 25 December 2018 by Prime Minister Narendra Modi.
This 4.94-km-long double-decker bridge will remove communication bottlenecks to several districts in Arunachal Pradesh.
The bridge begins at Dibrugarh and ends at Dhemaji districts of Assam.
It will connect parts of Arunachal Pradesh by road as well as the railway.
It is being called the Bogibeel Bridge.
It will cut down rail distance (between Dibrugarh in Assam to Naharlagun in Arunachal Pradesh) to below 200 km from 700 km now.
The bridge took 33 years to build after it was promised as a part of the Assam Accord in 1985.
It took 12 years for then Prime Minister H D Deve Gowda to lay its foundation stone in 1997.
Another five years to start work, with then Prime Minister Atal Bihari Vajpayee inaugurating construction in 2002.
The construction itself has taken 16 years.
"Sadaiv Atal" dedicated to the nation on 94th birth anniversary of former Prime Minister A.B Vajpayee - 25 Dec 18
Highlights:
Sadaiv Atal,the memorial of former Prime Minister Atal Bihari Vajpayee that was dedicated to the nation on his 94th birth anniversary on 25 December 2018.
It is the name given to the memorial of former Prime Minister Atal Bihari Vajpayee that has been built in New Delhi.
It is situated near the Rashtriya Smriti Sthal, where his funeral took place on 17 August 2018.
Vajpayee passed away on 16 August 2018 after a prolonged illness.
Sadaiv (always) Atal memorial will be managed by a trust headed by Lok Sabha Speaker Sumitra Mahajan.
Bimal Jalan heading Economic Capital Framework committee - 26 Dec 18
Highlights:
The Reserve Bank of India (RBI) on 26 December 2018 constituted a committee to look into its Economic Capital Framework.
Former RBI Governor Bimal Jalan is heading the committee to look into the central bank's Economic Capital Framework that was constituted by the RBI on 26 December 2018.
This committee was constituted in consultations with the Union Government.
The committee also comprises former RBI Deputy Governor Rakesh Mohan, central board members Bharat Doshi and Sudhir Mankad, Economic Affairs Secretary Subhash Chandra Garg and RBI Deputy Governor NS Vishwanathan.
It is expected to submit its report within 90 days of its first meeting.
RBI launches survey to capture retail payment habits in 6 cities - 26 Dec 18
Highlights:
The Reserve Bank of India (RBI) will capture payment habits of individuals in six cities, including four metropolitan towns.
For the purpose, the central bank has launched a 'Survey on Retail Payment Habits of Individuals (SRPHi)'.
The survey will cover a sample of 6,000 individuals from various socio-economic backgrounds across six cities - Delhi, Mumbai, Kolkata, Chennai, Bengaluru and Guwahati.
The survey seeks qualitative responses from individuals on their payment habits.
The findings may provide some idea about awareness and usage habits of digital payment products.
The central bank further said Sigma Research & Consulting Pvt Ltd has been engaged to conduct the fieldwork of the survey on behalf of the RBI.
Those not approached by the agency can also participate in the survey by sending their responses in a prescribed format available on the RBI's website.
Andhra Pradesh and Telangana to have separate HCs - 26 Dec 18
Highlights:
Supreme Court order to the Centre to notify the bifurcation of the Andhra Pradesh and Telangana High Courts by January 1,2019.
President Ram Nath Kovind ordered the separation of the "common" Hyderabad High Court into the two separate High Courts of Andhra Pradesh and Telangana.
Both will function separately from January 1, 2019.

The principal seat of the Andhra Pradesh High Court is Amaravati, the capital of the State.
The High Court in Hyderabad will function separately as the High Court of the State of Telangana.
Sixteen HC judges, including Justice Ramesh Ranganathan, who is now the Chief Justice of the Uttarakhand High Court, shall become judges of the Andhra Pradesh High Court from January 1.
The new Telangana High Court will have a strength of 10 judges.
The Presidential notification quoted Article 214 of the Constitution which provides that there shall be a High Court for each State. It pointed out that under the Andhra Pradesh Reorganisation Act, 2014, both States were to have a common high court, till separate ones were formed.
It mentioned that Justice R. Subhash Reddy, now a Supreme Court judge and formerly a judge of the common High Court of Judicature at Hyderabad, "had exercised the option for allocation to High Court for the State of Telangana."
The court had taken on record the submissions made by the Andhra Pradesh government that a "very big complex known as 'Justice City' is under construction" in Amaravati.
This complex would house the High Court, subordinate courts and even some tribunals. It would also have a provision for construction of a residential complex for the High Court and lower courts' judges.
Lok Sabha passes Triple Talaq Bill - 28 Dec 18
Highlights:
The Lok Sabha passed The Muslim Women (Protection of Rights on Marriage) Bill, 2018, after a heated debate.
The opposition Congress and All India Anna Dravida Munnetra Kazhagam (AIADMK) staged a walkout before the voting.
The two parties through their floor leaders, Mallikarjuna Kharge and P. Venugopal of the AIADMK had earlier opposed the Bill during the debate and asked that it be referred to a Joint Select Committee for consideration rather than be debated and passed.
However, Law Minister Ravi Shankar Prasad asked members to pass the Bill citing humanitarian considerations with regard to Muslim women suffering under triple talaq.
The Bill to make the practice of triple talaq among Muslims a penal offence was introduced in the Lok Sabha on December 17 to replace an ordinance issued in September.
Under the proposed law, giving instant triple talaq will be illegal and void, and will attract a jail term of three years for the husband.
The fresh bill is proposed to supersede an earlier bill passed in the Lok Sabha and pending in the Rajya Sabha.
In the face of strong objections by the opposition, led by leader of the Congress legislative party in the Lok Sabha, Mallikarjuna Kharge, Mr. Prasad in his reply said as many as 477 cases of triple talaq have been reported since January 2017 with over 200 coming after the Supreme Court verdict declaring Talaq-e-Bidat as void.
He explained the penal provision in the Bill as a deterrent, stating, "deterrent is also important while combating a crime."
This law is not about empowering Muslim women; it is about criminalising a Muslim man.
The government also saw ministerial interjections by Minister for Minority Affairs Mukhtar Abbas Naqvi and Textile Minister Smriti Irani.
There should be fear in the hearts of those who commit this crime, and the tendency to sell fatwas (religious interpretations) on the streets like vegetables should stop.
This country runs on the Constitution and not Sharia law.
The Bill was passed after the Congress and AIADMK walked out and will now be tabled in the Rajya Sabha.
Union Cabinet approved a plan to list which six government-owned companies - 28 Dec 18
Highlights:

The Union Cabinet has approved a plan to list six government-owned companies.
The companies are -Telecommunication Consultants Ltd, RailTel Corp India Ltd, National Seed Corp India Ltd, Tehri Hydro Development Corp Ltd, Water & Power Consultancy Services Ltd and FCI Aravali Gypsum and Minerals Ltd.
However, the timing of the proposed listing was not elaborated.
The Cabinet also decided to dilute its stake in Kudremukh Iron Ore Company Ltd (KIOCL) through a share sale.
The government faces the risk of missing its divestment target for the year, having garnered less than half the 800 billion rupees targeted amount.
Union Govt approves amendments to POCSO Act - 28 Dec 18
Highlights:
The government has approved amendments to the POCSO Act 2012, to bring punishments for sexual assaults against boys on par with those against girls, including the provision of death penalty when a child is under 12-years-old.
Following the outrage over gangrapes in Unnao and Kathua earlier this year, the government had brought an Ordinance in April and followed it by passing a Bill in Parliament during Monsoon Session.
The Bill was introduced to amend the Indian Penal Code to provide death penalty for gangrape of a girl under 12 years, and 20 years in jail to death penalty for rape of a girl under 12 years, among others.
Provisions were also added to provide imprisonment for the rest of one's natural life for gangrape of a girl under 16 years, while rape of a girl in the same age bracket would be punishable with jail of 20 years up to life imprisonment.
However, the absence of changes to Prevention of Child Sexual Offences Act (POCSO), 2012, which deals with sexual crimes against both girls and boys, meant that similar crimes committed against boys carried lighter punishment as those committed against girls.
The latest set of changes approved by the Union Cabinet address these anomalies.
The Union Cabinet approved changes to Section 6 of the POCSO Act, which deals with punishments for aggravated penetrative sexual assault, enhancing the punishment of 10 years to life imprisonment to 20 years to imprisonment for remainder of a person's natural life or with death.
This category of offence includes assault on a child under the age of 12 years, gangrape, assault on a mentally or physically challenged child or one that is committed by a relative.
The government has also amended the definition of aggravated penetrative sexual assault to include an offence that causes the death of a child.
India announces Rs.4,500 crore assistance to Bhutan - 29 Dec 18
Highlights:
The government of India announced a financial assistance of Rs.4,500 crore to Bhutan for its 12th five-year Plan.
Hydro power cooperation with Bhutan was a key aspect of the bilateral ties, and that work on the Mangdechhu project would soon be completed.
Mr. Tshering arrived in New Delhi on his first foreign visit after taking charge as Prime Minister of the Himalayan nation last month following his party's victory in the general election.
Mr. Modi was the first head of state to congratulate him on his electoral victory.
He also thanked India for its continued support to his country's developmental needs.
The new five-year Plan of Bhutan began this year and will continue till 2022.
Earlier in the day, Mr. Tshering was accorded a ceremonial welcome at the Rashtrapati Bhavan.
Mr.Tshering also laid a wreath at Mahatma Gandhi's 'samadhi' at Rajghat.
Cabinet approved 10,000-crore for Gaganyaan human space mission - 29 Dec 18
Highlights:
The Union Cabinet has approved the Gaganyaan project, under which a three-member crew would be in space for at least seven days.
The project will cost Rs.10,000 crore.
The Gaganyaan project was announced by Prime Minister Narendra Modi in his Independence Day speech this year.
Three-member crew to be in space for at least seven days.
The mission will be undertaken by 2022.
India has already inked agreements with Russia and France for assistance in this project.
Cabinet approves new commissions for Indian medicine system and homeopathy - 29 Dec 18
Highlights:
The cabinet has approved the setting up of the National Commission for Indian System of Medicine (NCIM) Bill, 2018.
It provides for conducting overall education of traditional medicine system of Ayurveda, Unani, Siddha and Sowa-Rigpa- commonly known as Tibetan system of medicine.
The cabinet has also approved the National Commission for Homoeopathy (NCH) Bill, 2018, that proposes setting up a new panel entrusted with conducting overall education of Homoeopathy.
The new Bill on Indian system of medicines also proposes conducting a common entrance exam for practitioners and an eligibility test for teachers.
The NCIM Bill, seeks to replace the existing regulator Central Council for Indian Medicine (CCIM) with a new body to ensure transparency.
The draft Bill provides for the constitution of a National Commission with four autonomous boards entrusted with conducting overall education of Ayurveda, under Board of Ayurveda and Unani, Siddha and Sowa-Rigpa under Board of Unani, Siddha and Sowa-Rigpa.
It also proposes a common entrance exam and an exit exam, which all graduates will have to clear to get practicing licenses.
Further, a teacher's eligibility test has been proposed to assess the standard of teachers before appointment and promotions.
The draft bill is aimed at bringing reforms in the medical education of Indian medicine sector in lines with the National Medical Commission proposed for setting up for the allopathy system of medicine.
The National Commission for Homeopathy, Bill, seeks to replace the existing regulator Central Council for Homeopathy (CCH) with a new body to ensure transparency.
The draft bill provides for constitution of a National Commission with three autonomous boards entrusted with conducting overall education of Homeopathy.
The three boards are - Homoeopathy Education Board, the Board of Assessment and Rating to assess and grant permission to educational institutions of Homoeopathy and Board of Ethics and Registration of Practitioners of Homoeopathy to maintain a national register and ethical issues relating to practice are under the National Commission for Homeopathy.
The proposed law also provides a common entrance exam and an exit exam which all graduates will have to clear to get practice licences.
Further, a teacher's eligibility test has been proposed to assess the standard of teachers before appointment and promotions.
Indian Railways plans to build first vertical-lift bridge - 29 Dec 18
Highlights: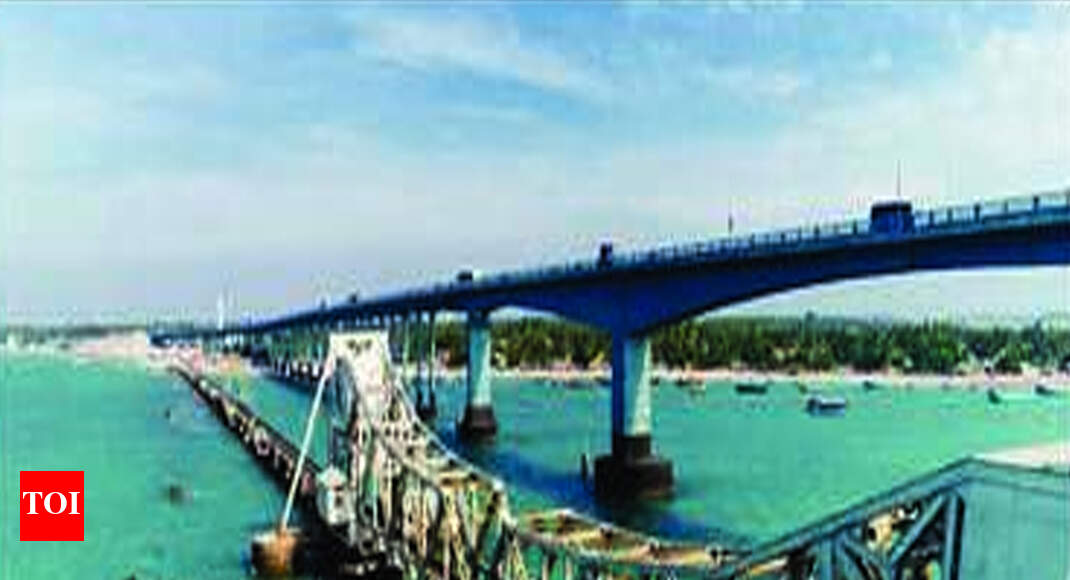 Indian Railways is building the country's first vertical-lift bridge to connect Rameswaram to mainland India.
The bridge will allow ships and steamer to pass through without any hindrance.
The new bridge would replace the existing 104-year-old Pamban bridge.
It would be ready in the next four years.
India's first vertical-lift bridge will have a 63-metre stretch which will lift up while remaining parallel to the deck to allow access to the ships
Indian Railways is all set to build country's first vertical-lift bridge connecting Rameswaram to mainland India.
Replacing the 104-year-old Pamban Bridge, the new vertical-lift bridge will allow ships and steamers to pass through without any hindrance.
The two-kilometre-long bridge will cost Rs 250 crore and is expected to be ready in next four years.
know about the first vertical-lift bridge:
1) The new bridge will have a 63-metre stretch which will lift up while remaining parallel to the deck to allow access to the ships. It will have 100 spans of 18.3 metre and one navigational span of 63 metre.
Ever seen a moving bridge? The Pamban Sea-Bridge that connects Rameshwaram with mainland India will soon have vertical lift span technology to allow the cross-navigation of vessels
2) The existing bridge is 2,058 metre long and has been used for more than 100 years. Since it has been almost non-operational for the last few years, Indian Railways has planned the new vertical bridge.
3) India's first vertical-lift bridge will be three-metre higher than the existing bridge with navigational air clearance of 22 metre above sea level.
4) Pamban bridge uses 'Scherzer' rolling lift technology in which the bridge opens up horizontally. In the new bridge, a 63-metre section will lift vertically upwards remaining parallel to the deck.
It will be done using sensors at each end.
5) The entire bridge including navigational span will be designed keeping in mind the Indian Railways' electrification plan.
6) The existing bridge is being manually operated. However, the new bridge will have electro-mechanical controlled systems which will be interlocked with train control systems, according to an official.
PM Narendra Modi Inaugurates International Rice Research Centre In Varanasi - 30 Dec 18
Highlights:
Prime Minister Narendra Modi inaugurated the International Rice Research Institute's South Asia Regional Centre (ISARC) campus in Varanasi.
The International Rice Research Institute's South Asia Regional Centre in Varanasi will serve as a hub for rice research and training in South Asia.
PM Modi dedicated the institute to the country.
The institute will help farmers of the region to develop varieties of paddy which grow in minimum water and have low sugar content and high nutritional value.
India's association with the IRRI dates back to the 1960s.
PM Modi was the first Indian prime minister to visit IRRI headquarters in Manila, Philippines in November 2017.
PM Modi also inaugurated 15 projects worth Rs. 80 crore in his constituency Varanasi .
PM Modi also attended the 'One District, One Product' Regional Summit in Varanasi where he interacted with weavers and artisans.
Government to appoint Committee to monitor DFI implementation - 30 Dec 18
Highlights:
The government will soon be appointing a committee to oversee the implementation of the recommendations of the Doubling Farmer's Income (DFI) committee.
This committee will oversee the implementations of various recommendations and have specific terms of reference.
Together with supervising and monitoring, it will even handhold those involved in implementing the recommendations.
The immediate and greater attention will be given to tapping of the low-hanging fruits in production and post-production stages of agriculture.
Committee on Doubling Farmers Income (DFI) The government had appointed an expert committee headed by Ashok Dalwai in 2016 to look into the entire agriculture ecosystem in the country to suggest ways and means to reform it so that farmers' income can be doubled by 2022.
The committee headed by Ashok Dalwai has come out with 14 voluminous reports that deal with all aspects of agriculture including agri inputs, risk management, post-harvesting and agri-logistics.
Dharmendra Pradhan launches Ujjwala sanitary napkin initiative in Odisha - 30 Dec 18
Highlights:
Union Petroleum Minister Dharmendra Pradhan launched the Ujjwala Sanitary Napkin initiative in Bhubaneswar.
It will expand women's access to hygiene products and provide them with employment opportunities in every district of the state.
The Central scheme will be a counter to the Odisha government's Khushi scheme, in which sanitary napkins are provided free of cost to female students of government and government-aided schools in the state.
In the first phase of the Ujjwala Sanitary Napkin initiative, around 100 local manufacturing units will be set up by oil marketing companies at Common Service Centres (CSCs) across 93 blocks in all 30 districts of Odisha.
CSCs are facilities set up to deliver the Central government's e-services in rural and remote locations.
The cost of setting up each manufacturing unit is expected to be Rs 2.94 crores, and the sanitary napkins will be priced at Rs 42 per pack of eight pads.
Each manufacturing unit will employ five or six Ujjwala beneficiaries with an aim to provide employment to nearly 600 women across all districts.
The women will first receive training in manufacturing and sale of sanitary napkins.
This initiative will provide women with an opportunity to earn between Rs 5,000 and Rs 15,000 per month.
The Union minister also emphasized on the need to make the use of sanitary napkins a mass movement, noting that as per the National Family Health Survey (NFHS) report, the overall use of sanitary napkins in Odisha is 33.5 %.
The new initiative will be one way for Ujjwala beneficiaries in poor and rural areas to earn during the hours saved from no longer having to cook on firewood.
In every centre, around five women will be involved in the production, another five in marketing which has benefited 35 lakh women in the state, will reach 45 lakh women.
Each facility will have the capacity to produce between 1200 to 2000 pads each day.
The sanitary pads will be made of biodegradable substances such as virgin wood pulp sheet, non-woven white sheet and a gel sheet.
Odisha Government introduced Khushi Scheme for school girls - 31 Dec 18
Highlights:
Recently, Odisha Government introduced Khushi Scheme for school girls in its state.
The Centre's recently introduced 'Ujjwala Sanitary Napkins' initiative is being seen as an attempt to counter the 'Khushi' scheme launched by the Odisha State government.
About Khushi Scheme:
As part of its initiatives to empower women, the Odisha government, last year, launched this scheme to provide free sanitary napkins to school girls across the state.
The scheme will be implemented by the health and family welfare department of the state at a cost of 70 crore per year.
Under this scheme, the Health Department of Odisha Government aims to provide free sanitary pads to 1.7 million girl students from grade 6th to 12th in government and government-aided schools.
Also, it aims to promote health and hygiene among school going girls and higher retention of girls in school.
Why the scheme has been initiated ?
As per the data of the National Family Health Survey, in Odisha 53 % women use unhygienic methods and around 69 per cent women use cloth during menstruation.
To address this dire scenario, the Odisha government has initiated Khushi Scheme.
The government of Odisha is also providing sanitary napkins to rural women at subsidised rates of Rs. 6 for six napkins through ASHA workers.
Renowned filmmaker Mrinal Sen passed away - 31 Dec 18
Highlights:
Renowned filmmaker Mrinal Sen passed away at his Kolkata residence on 30 December 2018 at the age of 95.
Mrinal Sen was one of the towering figures of Indian cinema.
Last of the triumvirate of legendary filmmakers from West Bengal comprising Satyajit Ray and Ritwick Ghatak, Mrinal Sen was recipient of various awards including Dada Saheb Phalke award in 2005.
Some of his well-known works include 'Aakash Kusum' (1965), 'Bhuvan Shome' (1969), 'Calcutta 71' and 'Interview' (1971), 'Khandhar' (1974), 'Chorus' (1975), 'Mrigaya' (1977), 'Akaler Sandhane' (1981) and 'Ek Din Achanak' (1989). 'Aamar Bhuwan' (2002) was his last feature film.
PM Hasina's Awami League registers landslide victory in Bangladesh polls - 31 Dec 18
Highlights:
Prime Minister Sheikh Hasina cruised to victory for a third consecutive term in Bangladesh's general election.
Atleast 17 people killed in poll-related violence and demands of a fresh election by the opposition.
According to media reports, the ruling Awami League-led coalition won over 260 seats in the 300-member House.
Private DBC TV aired results of 299 seats out of 300.
The ruling Awami League-led grand alliance bagged 266 seats and its ally Jatiya Party secured 21, while the opposition National Unity Front (UNF) with BNP being its key partner got only seven seats.
Independent candidates won in two seats, according to the local media. The election was postponed in one seat due to the natural death of a candidate.
Bangladesh's opposition NUF alliance, with BNP as its key partner, rejected the outcome of the general election and demanded fresh polls under a neutral caretaker government.
The National Unity Front (NUF) is a coalition of parties, including BNP, Gono Forum, Jatiya Samajtantrik Dal-JSD, Nagorik Oikya and Krishak Sramik Janata League..
While Hasina is seeking re-election for a fourth term as the prime minister, her chief rival Zia, who is reportedly partially paralysed, faces an uncertain future in a Dhaka jail.
Over 600,000 security personnel including several thousand soldiers and paramilitary border guards were deployed across the nation for the election in which 10.41 crore people were eligible to vote.