Monthly Current Affairs for all banking PO,Clerk,IBPS PO,Railway,SSC,IAS,OAS Exams
More Visit www.isbtonline.com
Nobel Prize for Medicine-2018 jointly awarded to James P. Allison and Tasuku Honjo - 01 Oct 18
Highlights:
The 2018 Nobel Prize in Physiology or Medicine has been jointly awarded to James P. Allison and Tasuku Honjo in the field of study of these scientists Cancer Treatment as was announced on 1 October 2018.
James P. Allison (US) and Tasuku Honjo (Japan) have won the prize for their discovery of 'immune checkpoint therapy,' a cancer treatment.
They have been jointly awarded the 2018 Nobel Prize for Medicine.
The discovery made by the two Medicine Laureates takes advantage of the immune system's ability to attack cancer cells by releasing the brakes on immune cells.
While Allison studied a protein that functions as a brake on the immune system, Honjo discovered a protein on immune cells and revealed that it also operates as a brake, but with a different mechanism of action.
Gita Gopinath appointed as Chief Economist of IMF - 01 Oct 18
Highlights:
Gita Gopinath has been appointed as Chief Economist of International Monetary Fund (IMF). Gopinath was born and grew up in India.
She is a U.S citizen and an Overseas Citizen of India.
The development comes after IMF in a statement confirmed that Gita Gopinath will succeed Maurice Obstfeld as IMF Chief Economist.
International Monetary Fund (IMF) Managing Director Christine Lagarde appoints Harvard's Gita Gopinath as IMF Chief Economist.
Gopinath will succeed Maurice (Maury) Obstfeld, who announced in July that he would retire at the end of 2018.
Ms. Gopinath currently serves as the John Zwaanstra Professor of International Studies and Economics at Harvard University.
Gita is one of the world's outstanding economists, with impeccable academic credentials, a proven track record of intellectual leadership, and extensive international experience.
Before coming to Harvard, she was an assistant professor of economics at the University of Chicago's Graduate School of Business.
She studied B.A. Economics (Honors) at Delhi's Lady Shri Ram (LSR) College (1989-92)
During 1992-94, she studied Masters in Economics at Delhi School of Economics
She joined the University of Chicago in 2001 as an Assistant Professor before moving to Harvard in 2005.
She became a tenured Professor there in 2010.
NCLT approved the takeover of IL&FS board by government nominees - 01 Oct 18
Highlights:
The National Company Law Tribunal (NCLT) approved the takeover of housing finance major IL&FS board by government nominees on 1 October 2018.
A new six-member board led by Uday Kotak took charge of the entity.
The National Company Law Tribunal (NCLT) on 1 October 2018 approved the takeover of IL&FS board by government nominees, saying mismanagement at the crisis-ridden financier makes it a fit case of supersession of the board under Article 241 of the Companies Act.
A new six-member board led by veteran banker Uday Kotak took charge of the company.
The other members are former SEBI chief GN Vajpai, ICICI Bank chairman GC Chaturvedi, Tech Mahindra's Vineet Nayyar, and former bureaucrats Malini Shankar and Nand Kishore.
Nobel Prize in Physics confers to Arthur Ashkin, Gérard Mourou and Donna Strickland - 02 Oct 18
Highlights:
The three physicists Arthur Ashkin, Gérard Mourou and Donna Strickland have been awarded the 2018 Nobel Prize in Physics.
American scientists Arthur Ashkin, French engineer Gérard Mourou and English professor Donna Strickland have been awarded the Nobel Prize in Physics for their work in the field of laser physics.
This was announced on 2 October 2018.
Ashkin has been awarded the Prize "for the optical tweezers and their application to biological systems, while Mourou and Strickland have been awarded "for their method of generating high-intensity, ultra-short optical pulses.
First session of International Solar Alliance (ISA) starts in New Delhi - 02 Oct 18
Highlights:
The first assembly session of ISA on October 2 in the presence of United Nations General Secretary António Guterres in New Delhi.
Prime Minister Narendra Modi reiterated that International Solar Alliance (ISA) has the potential to play the role of OPEC (The Organization of the Petroleum Exporting Countries) in near future to meet energy requirements of the world.
Indian government is looking to achieve a target of 40% of power generation from non-fossil fuel-based resources by 2030, as part of its efforts to cut its dependency on coal to meet its energy requirements.
At present, domestic firms are in the process to implement the government's plan of commissioning at least 10,000 renewable energy-based micro- and mini-grid projects with a total capacity of 500 MW by 2022.
PM Modi invited all members of the United Nations to cooperate for solar energy conservation.
A total of 40 nations' representatives were present in the assembly.
Further, Modi added that the government has an aim to add 50 gigawatt (GW) of renewable energy to the existing capacity.
Also, non-hydro renewables will contribute about 20% of the country's total energy needs.
The event on also marked the inauguration of the second Indian Ocean Rim Association (IORA) Renewable Energy Ministerial meeting, and the Second Global RE-Invest, Renewable Energy Investors' Meet and Expo.
It aimed at speeding up efforts to increase renewable energy and connect the global investment community with Indian energy stakeholders.
The three-day 2nd Global RE-INVEST 2018 is set to be held from 3-5 October, 2018 and more than 600 global industry leaders, and 10,000 delegates will participate in the event.
It may be noted that the ISA, an alliance of 121 countries and most of them are sunshine countries, was launched jointly by PM Modi and Francois Hollande, then president of France, on November 30, 2015 in Paris.
Foundation stone for the ISA headquarters in Gurugram district was laid by Modi and Hollande in January 2016.
MP announces 52nd district, decision to come into effect from Oct 1 - 02 Oct 18
Highlights:
The Madhya Pradesh government announced the creation of a new district 'Niwari'.
The new district would include three tehsils of the present Tikamgarh district - Niwari, Orchha and Prithvipur.
The government's decision will come into effect from October 1.
With Niwari, the total number of districts in the state now stands at 52.
The district has been carved out of the Tikamgarh district.
It will include three tehsils of present Tikamgarh district viz. Niwari, Orchha and and Prithvipur.
The decision comes ahead of the Madhya Pradesh assembly elections, which is scheduled to be held by the end of this year.
India's first AICTE Training and Learning (ATAL) Academy to be at Jaipur - 02 Oct 18
Highlights:
All India Council for Technical Education will establish country's first AICTE Training and Learning (ATAL) Academy in Jaipur, capital of Rajasthan.
Moreover, tree more ATAL academies will come at Thiruvananthapuram (Kerala), Guwahati (Assam) and Baroda (Gujarat) by next year.
ATAL Academy academies will provide upgraded teaching methods and modules to make technical education more effective and accountable.
The training will be mandatory for new teachers from 2019.
AICTE is statutory body established in November 1945.
It comes under aegis of Department of Higher Education, Ministry of Human Resources Development.
It is national-level council for technical education responsible for planning and coordination of technical education and management of education system in the country.
It accredits graduate and post graduate programs at Indian institutions.
It is headquartered in New Delhi.
Nobel Prize Chemistry-2018 confers to Frances H. Arnold, George P. Smith and Sir Gregory P. Winter - 03 Oct 18
Highlights:
Frances H. Arnold, George P. Smith and Sir Gregory P. Winter were chosen for the Nobel Prize in Chemistry for 2018, as was announced on 3 October 2018.
The Royal Swedish Academy of Sciences has awarded the Nobel Prize in Chemistry 2018 with one half to Frances H. Arnold "for the directed evolution of enzymes" and the other half jointly to George P. Smith and Sir Gregory P. Winter "for the phage display of peptides and antibodies.
This announcement was made on 3 October 2018.
Dr. Arnold and Dr. Smith are Americans, while Dr. Winter is British.
The trio has worked extensively in the evolution enzymes and used it for purposes that bring the greatest benefit to humankind.
Enzymes produced through directed evolution are used to manufacture everything from bio-fuels to pharmaceuticals.
Union Govt plans to create steel giant through merger - 03 Oct 18
Highlights:
The Centre will examine a proposal by the steel ministry to first merge the loss-making steel firm.
The state run Neelachal Ispat Nigam (NINL) with Rashtriya Ispat Nigam (RINL) and then merge it with Steel Authority of India (SAIL) to create a single state-owned steel manufacturer to bring in efficiency.
Similarly, it has also suggested consolidation of profitable iron ore mining companies NMDC and KIOCL.
In a presentation to Prime Minister Narendra Modi in April, chiefs of central PSUs had proposed the creation of public sector behemoths by consolidating firms based on commonalities of functions to benefit from economy of scale, global competitiveness and access to cheaper capital.
Modi had asked the PSUs and administrative ministries to prepare an action plan on this.
There is scope for merger of these companies.
Integration of CPSEs engaged in the same business line would limit the number of CPSEs in a sector and create profitable entities which will have capacity to bear higher risks, take higher investment decisions and create more value for stakeholders, officials reckon.
Bigger entities would be able to raise cheaper funds and reduce their dependence on the government.
SAIL, the largest state-run steel maker, achieved a sales turnover of Rs 58,297 crore during FY18, 19% higher than the previous year.
SAIL's losses slimmed by around 83% to Rs 482 crore in FY18 from Rs 2,833 crore in FY17.
The massive capex in the past few years to modernise plants and recession in the steel sector has hurt SAIL in the recent years.
Neelachal Ispat Nigam is a joint venture company of MMTC, which holds 49.78%, while the Industrial Promotion & Investment Corporation of Odisha (IPICOL) holds 15.29% in the firm.
The bulk of the remaining 34.93% stake in NINL is held by central PSUs. NINL incurred net loss of Rs 378 crore, while RINL incurred a net loss of Rs 1,369 crore in FY18 due to slowdown in the industry.
In the iron ore-mining business, NMDC showed an impressive 47% increase in net profit at Rs 3,806 crore in FY18.
India's largest iron ore producer also reported a 31.5% increase in revenues at Rs 11,615 crore in FY18.
KIOCL (formerly Kudremukh Iron Ore Company) could potentially be merged with NMDC. KIOCL showed an impressive 70% increase in net profit at Rs 81 crore in FY18.
October-2 observed as International-Day-Non-Violence - 03 Oct 18
Highlights:
The International Day of Non-violence is celebrated every year on 2 October throughout world on birth anniversary of Mahatma Gandhi, leader of Indian independence movement and also pioneer of philosophy of non-violence (ahimsa).
Observance of this day seeks to promote principles of non-violence through education and public awareness and is observed by all countries of the UN.
In India, this day is celebrated as Gandhi Jayanti.
The day was instituted by United Nations General Assembly (UNGA) by adopting resolution A/RES/61/271 in June 2007 to disseminate message of non-violenceincluding through education and public awareness.
The resolution reaffirmed universal relevance of principle of non-violence and the desire to secure.
Gandhiji returned to India in 1915 and joined Indian National Congress (INC). He led nationwide campaigns for various social causes and for achieving Swaraj or self-rule.
India moves up to 28th rank in govt e-payment adoption: Visa - 03 Oct 18
Highlights:
According to the survey by payments company Visa, India's overall ranking on the government's adoption of e-payments has moved up to 28th in 2018, from 36th in 2011.
It needs to do more on digital infrastructure access and socio-economic factors.
The country is taking "rapid strides" in advancing government e-payments capabilities and is one of the top-performing countries in terms of citizen-to-government (C2G), business-to-government (B2G) and government-to-business (G2B) transactions.
The country holds the top ranking on B2G and G2B, and comes third on C2G jointly with Argentina.
Norway leads the pack in the 73-country ranking, followed by France and Denmark.
The 73-country survey, which was last conducted in 2011, looks at availability of government electronic transaction services and the underlying environment of mechanisms that support digitisation for all transactions in a market, such as policy and infrastructure.
India is at the 58th place for digital infrastructure and lags significantly in the development of digital infrastructure and socio-economic conditions, according to the survey.
The same is also the case with payment acceptance infrastructure, where the country lags behind despite the government efforts.
India is placed 60th among the 73 countries surveyed on socio-economic development
The country was also found to be lacking in the policy context, at the 40th rank, the survey said, specifically pointing out that work on protecting intellectual property rights can improve the ranking.
Foreign firms also face restrictions ability to access funding from domestic sources, which could create another barrier to entry.
The country has done well on financial inclusion, its overall performance in inclusiveness dropped due to a lack of government integration of the informal economy.
BSE becomes first stock exchange in India to launch commodity derivative contracts in gold, silver - 04 Oct 18
Highlights:
India's leading bourse BSE became the first stock exchange in the country to launch the commodity derivative contracts in gold and silver.
Till date, commodity contracts are available only on MCX and NCDEX, the two specialised commodity derivatives exchanges in the country.
BSE has launched gold and silver derivative contracts and has applied for the launch of crude oil and copper contracts with Sebi. The stock exhange will subsequently launch more agri commodities.
The launch of commodity derivatives platform on BSE will help efficient price discovery, reduce timelines and make it cost effective.
The bourse also promises a user-friendly platform with robust risk management system and wider market penetration.
Despite the presence of about 40-plus contracts, country's commodities derivatives segment is still at a very nascent stage.
Out of the total exchange-traded derivatives across the globe, the size of commodity derivatives is only 22 %, out of which India has a negligible share of 5-6 %.
The country is a leading producer of several commodities and the world's second largest consumer of gold, but it depends on benchmark prices from abroad.
BSE has already registered 150 trading members and 27 clearing members for its commodity derivatives segment.
The exchange also waived off transaction charges for the first year in the commodities derivatives segment.
The commodity trading will be conducted from 10.00 am to 11.30 pm from Monday to Friday
Odisha state government launches own food security scheme - 04 Oct 18
Highlights:
Odisha Chief Minister Naveen Patnaik launched the state's own food security scheme to benefit 25 lakh people who have been left out from the National Food Security Act (NFSA).
Patnaik launched the food security scheme after interacting with people of four districts through video conferencing from the state Secretariat.
The scheme will benefit the vulnerable populace who have been excluded from the NFSA.
the beneficiaries will get five kg of rice per person per month at a rate of Rs 1 per kg.
The state government will spend Rs 443.5 crore per annum to support the scheme and Rs 221.75 crore in the current financial year.
The UPA had started the food security scheme and ensured subsidised rice to different states at Rs 3-4 only.
The state government is making tall claims about its own food security scheme.
All these moves are part of vote-bank politics.
The state government did not follow transparency in selecting the beneficiaries in the scheme.
The increase of 34 lakh poor people in 19 years shows the failure of the Naveen Patnaik government in the state.
VP Venkaiah Naidu inaugurated world largest dome in MIT Pune - 04 Oct 18
Highlights: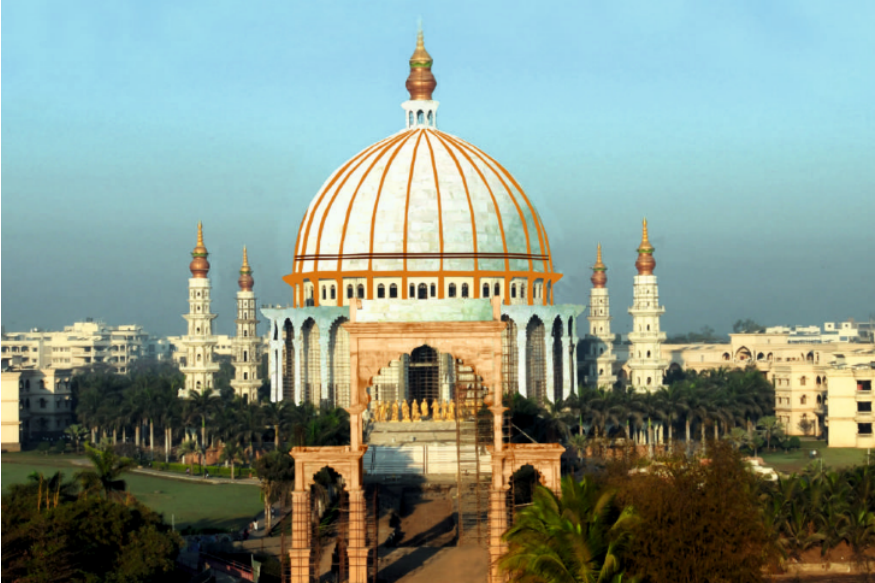 The world's largest dome was inaugurated at Maharashtra Institute of Technology (MIT)'s World Peace University (MIT-WPU) campus at Loni Kalbhor, Pune .
Vice President Venkaiah Naidu has inaugurated world largest dome.
It has organized a four-day world parliament of science, religion and philosophy at its Rajbaug campus in Loni Kalbhor.
The 4 day conclave starts from today, on the 150th anniversary of Mahatma Gandhi on October 2 and will end on October 5.
All the statues in the dome are made by 93 year old famous sculpture Ram V Sutir.
The dome can house over a thousand people together and has spititual symbols of all religions in the world.
Vice President Venkaiah Naidu inaugurated 160ft world's largest dome on 2nd October.
With 160ft diameter and 263 feet height, this would be one of the largest dome in the world.
Earlier the largest dome was at Vatican city with 136 ft diameter and 448 ft height.
The conclave has been jointly organized by MIT World Peace University in association with World Peace Centre, Alandi, MAEER's MIT Pune and MIT ADT University.
World Parliament with 110 speakers and thousands of delegates from around the world are expected to participate and speak on a wide spectrum spanning the spiritual and scientific realms over different sessions.
The MIT four day world parliament of science, religion and philosophy conclave will cover a spectrum of themes that span across the scientific and spiritual landscape.
The conclave is for bridging the seeming gaps between the three pillars; science, religion and philosophy to show how all of them together lead the path to a sustainable and peaceful future.
Justice Madan Lokur nominated as NALSA Executive Chairman - 04 Oct 18
Highlights:
Senior judge of the Supreme Court, Madan Bhimarao Lokur nominated the Executive Chairman of the National Legal Services Authority of India (NALSA).
President Ramnath Kovind nominated Justice Lokur to the post.
He was one of the four senior judges of the Supreme Court, who on January 12 this year, held a first-of-its-kind press conference.
Justice Lokur will take the charge as NALSA's Executive Chairman on October 3.
Justice Ranjan Gogoi, who is set to become the head of the apex court, is the outgoing chairman of the NALSA.
In exercise of the power conferred under Clause (b) of sub-section (2) of Section 3 of the Legal Authorities Act, 1987, the President is pleased to nominate Hon'ble Shri Justice Madan B. Lokur, Judge, Supreme Court of India, as Executive Chairman, National Legal Services Authority, with effect from October 3, 2018.
The NALSA, the chairman of which is the second senior-most judge of the Supreme Court, ensures speedy disposal of cases.
Its prime objectives also include reducing the burden of the judiciary and providing free legal services to marginalised and disadvantaged.
The legal body also organises Lok Adalats for speedy resolution of cases.
Sixty-four-year-old Justice Lokur is an alumnus of Delhi's Moden School and St. Stephen's College. Enrolled as an Advocate in 1977.
He has vast experience in Civil, Criminal, Constitutional, Revenue and Service laws. He got enrolled as an Advocate-on-Record in the Supreme Court in 1981.
Justice Lokur served as the Additional Solicitor General of India from July 1998 to February 1999, when he became an Additional Judge of Delhi High Court on 19th February 1999.
He also functioned as Chief Justice of Gauhati High Court from June 2010 to November 2011 and then as the Chief Justice of Andhra Pradesh High Court.
During his stint with the Andhra Pradesh High Court, in May 2012, he reportedly struck down the central government's decision to allocate 4.5% sub-quota, within the 27% Other Backward Classes quota, for minorities.
He was appointed as Judge of the Supreme Court in June 2012.
Pankaj Sharma appointed India's Ambassador to UN Conference on Disarmament - 05 Oct 18
Highlights:
Pankaj Sharma has been appointed as the next Ambassador of India to the United Nations Conference on Disarmament, Geneva.
Sharma, an Indian Foreign Services (IFS) officer of 1991 batch is currently serving as a Joint Secretary in the Ministry of External Affairs (MEA).
He will be taking up the assignment shortly.
Sharma will succeed senior IFS officer Amandeep Singh Gill.
UN Conference on Disarmament UN Conference on Disarmament (CD) is not formally United Nations (UN) organization.
It is linked to UN through personal representative of UN Secretary-General.
It is multilateral forum established in 1979 by international community to negotiate multilateral arms control and disarmament agreements.
It is headquartered in Palais des Nations, Geneva, Switzerland.
The conference has 65 members represent all areas of the world.
India and Russia for promoting trade in local currencies - 05 Oct 18
Highlights:
India and Russia expressed their support to promoting bilateral trade in national currencies and pledged to increase economic cooperation through joint ventures in different sectors.
The two sides also noted that the two-way investment will increase to USD 30 billion by 2025.
The 19th India-Russia annual summit between Prime Minister Narendra Modi and Russian President Vladimir Putin held in New Delhi.
The bilateral trade in 2017 increased by more than 20 %.
The (two) sides expressed their support to promoting bilateral trade in national currencies.
Both the countries agreed to explore opportunities for joint collaboration in sectors like precious metal, minerals, natural resources and forest produce.
The two countries also called for expediting the negotiations for a free trade agreement between Eurasian Economic Union and its member states, and India.
The Indian side invited Russian companies to participate in the development of industrial corridors in India, including in areas of road and rail infrastructure, smart cities, construction of wagons and creation of a joint transportation logistics company.
The Russian side offered its expertise in tax collection based on satellite navigation technologies for the realisation of joint projects in India including in the framework of above mentioned industrial corridors.
Both the countries called for the development of the International North-South Transport Corridor (INSTC) through intensified efforts by finalizing pending issues related to Customs authorities, development of road and rail infrastructure and financial facilitation through bilateral discussions as well as discussions with other partner countries at the earliest.
The proposed trilateral meeting between India, Federation and Iran on the sidelines of 'Transport Week – 2018' in Moscow, on the issue of Indian goods transportation through the territory of Iran to Russia.
India and Russia also supported the early launch of the Green Corridor project aimed at the simplification of customs operations in respect of goods being transported between India and Russia.
Both the countries agreed to actively promote joint projects in third countries in sectors such as railways, energy and others where there is a complementarity between them in terms of technology and resources.
Swachh Survekshan Grameen Awards 2018 by Narendra Modi - 05 Oct 18
Highlights: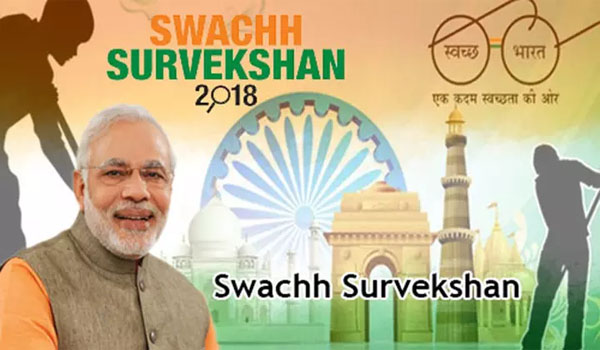 Prime Minister Shri Narendra Modi gave awards to top Ranked State, District and State with maximum citizen participation based on the National Swachh Survekshan Grameen 2018.
The Grameen Awards is commissioned by Ministry of Drinking Water and Sanitation.
The awards by Prime Minister were given at the concluding session of Mahatma Gandhi International Sanitation Convention at Rahtrapati Bhawan Cultural Centre.
Haryana was ranked as the best State while Satara District of Maharashtra was ranked as the best district as per the ranking undertaken by Swachh SurvekshanGrameen 2018.
Uttar Pradesh was rewarded for maximum citizens' participation.
Later, Ms Uma Bharti, Union Minister for Drinking Water and Sanitation gave awards at Pravasi Bhartiya Kendra, New Delhi to top three States and Districts from all the zones of the country.
The Ministry of Drinking Water and Sanitation had commissioned "Swachh Survekshan Grameen-2018" (SSG 2018) through an independent survey agency to develop ranking of all districts of India on the basis of quantitative and qualitative sanitation (Swachhata) parameters.
This ranking was done based on a comprehensive set of parameters including surveys of public places like schools, Anganwadis, PHCs, Haat/ Bazaars, Panchayat and citizen's perception of Swachhata and their recommendations for improvement of the program and data from the SBM-G IMIS.
As part of Swachh SurvekshanGrameen, 6786 villages in 685 Districts across India were covered.
27,963 public places namely schools, anganwadis, public health centres, haat/ bazaars/religious places in these 6786 villages were visited by an independent agency for survey.
Around 182,531 citizens were interviewed for their feedback in villages on SBM-G related issues.
Also, citizens were mobilised to provide feedback on sanitation relation related issues online using an application developed for the purpose.
The collection of data from Direct Observation were based on physical observation of the sanitation status in public places by the survey agency.
The survey agency used maps and simple handheld device/recording formats to record their observations and findings along with Photographs/videos, wherever necessary.
The top ranked States and Districts which received awards are as below:
Overall Ranking:
Top 3 States-
1) Haryana, 2) Gujarat 3) Maharashtra
Top 3 Districts:
1) Satara, Maharashtra 2) Rewari, Haryana 3) Pedapalli, Telangana
States with maximum citizen participation:
1) Uttar Pradesh 2) Gujarat 3) Maharashtra
Districts with maximum citizens' participation:
1) Nashik, Maharashtra 2) Solapur, Maharashtra 3) Chittorgarh, Rajasthan
Dr.Denis Mukwege and Nadia Murad shares Nobel Peace Prize-2018 - 05 Oct 18
Highlights: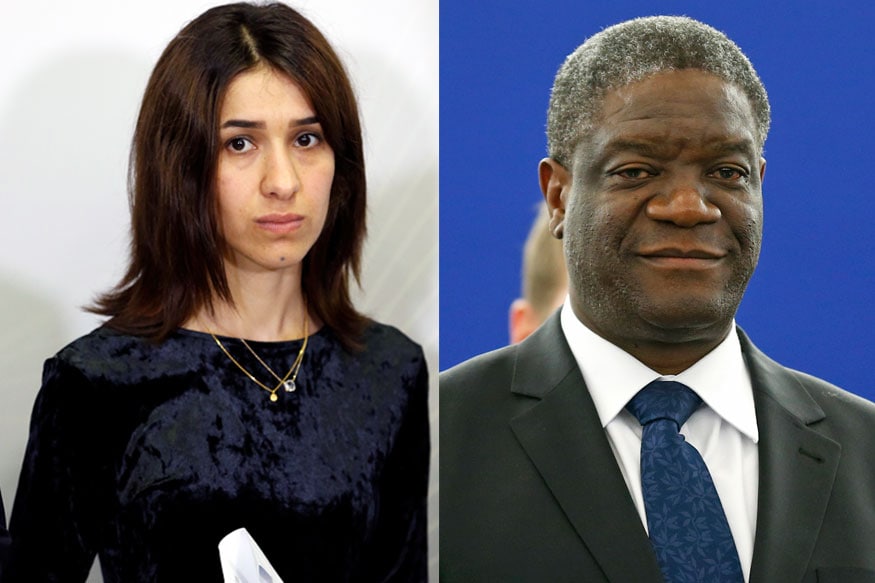 The Nobel Peace Prize for 2018 has been awarded to Congolese gynaecologist Dr. Denis Mukwege and Yazidi Iraqi human rights activist Nadia Murad for their efforts to end the use of sexual violence as a weapon of war and armed conflict.
This announcement was made the Nobel Prize committee on 5 October 2018.
Dr. Denis Mukwege has spent large parts of his adult life helping the victims of sexual violence in the Democratic Republic of Congo.
Dr. Mukwege and his staff have treated thousands of patients who have fallen victim to such assaults.
Nadia Murad is one of an estimated 3,000 Yazidi girls and women who were victims of rape and other abuses by the Islamic State in Iraq.
She is the founder of "Nadia's Initiative", an organization dedicated to "helping women and children victimized by genocide, mass atrocities, and human trafficking to heal and rebuild their lives and communities".
India and ADB sign $110 mn loan agreement to upgrade rural roads in MP - 06 Oct 18
Highlights:
India and the Asian Development Bank (ADB) have signed a $110 million loan agreement to upgrade all-weather rural roads in Madhya Pradesh under the Prime Minister's Rural Roads Programme (PMGSY).
The $110 million is the second tranche of the $500 million Second Rural Connectivity Investment Programme for India approved by the multilateral lending agency in December 2017.
The agreement was signed by Ministry of Finance Additional Secretary Sameer Kumar Khare for the Indian government and ADB's India Resident Mission Country Director Kenichi Yokoyama for the bank.
The Tranche 2 of the project will provide continued assistance to the PMGSY by upgrading rural roads in Madhya Pradesh that will support the government's long term goal to achieve inclusive economic growth in rural India.
ln view of increased rainfall and storm surges in Madhya Pradesh, the road designs take into account these climate risks with measures such as greater elevation of road embankments and slope protection.
Women were extensively consulted during the project design and will gain some key benefits, including improved access to healthcare, livelihoods and schooling.
The loan will improve mobility for self-employment and livelihood opportunities in rural areas by improving access to district centres.
The project will continue to support the government's drive for innovative approaches to reduce costs, conserve non-renewable natural resources and promote the use of waste materials in rural road construction.
The overall Second Rural Connectivity Investment Programme is aimed at improving rural connectivity, safe and efficient access to livelihood and socio-economic opportunities for communities in Assam, Chhattisgarh, Madhya Pradesh, Odisha and West Bengal.
It plans to upgrade about 12,000 km rural roads across the five states.
Tranche 1 loan of $250 million is currently under implementation upgrading over 6,000 km roads.
Natwar Thakkar, eminent Gandhian known as 'Nagaland's Gandhi' passed away - 06 Oct 18
Highlights:
Natwar Thakkar, an eminent Gandhian passed away on 6 October 2018 at the age of 86.
He was popularly known as 'Nagaland's Gandhi', passed away after a brief illness in Nagaland .
He was from Maharashtra and had made Nagaland his home ever since he had arrived in the State in 1955.
A Padma Shri awardee, he had founded the Nagaland Gandhi Ashram at Chuchuyimlang.
His efforts to spread Gandhian philosophy and peace had earned him the sobriquet 'Nagaland's Gandhi'.
Ajit Doval replaces cabinet secy as head of 'strategic policy group' - 06 Oct 18
Highlights:
National security advisor Ajit Doval has replaced cabinet secretary as the head of the Strategic Policy Group (SPG).
The SPG, a mechanism first notified in April 1999 to assist the National Security Council (NSC) in strategising on matters dealing with external, internal and economic security of the country.
The 1999 notification constituting SPG and defining its role and functions had specified the cabinet secretary as its chairperson.
Recently, the government, through a notification on September 11 and published in the gazette on October 8, has made a partial modification, listing NSA as its chairman.
Earlier, the SPG notified in 1999 was a 16-member body, the new notification makes it an 18-member body with the cabinet secretary and vice-chairman of NITI Aayog as the new members.
Other members to be part of SPG are Chief of Army Staff, Chief of Naval Staff, Chief of Air Staff, RBI governor, secretaries of external affairs, home, defence, finance, defence production, revenue, atomic energy, space, and National Security Council Secretariat besides scientific adviser to defence minister, secretary (R) in Cabinet secretariat and the Intelligence Bureau chief.
The reconstitution of SPG puts NSA at the top of the national security strategy set-up, coming close on the heels of a decision to set up the defence planning committee, a new strategic think-tank under chairmanship of NSA to formulate national military and security strategy and oversee defence acquisitions from abroad.
While NSA will convene SPG meetings, the cabinet secretary will coordinate implementation of its decisions with various ministries and departments.
India and Russia signed an Inter-governmental Agreement (IGA) - 06 Oct 18
Highlights:
India and Russia signed an Inter-governmental Agreement (IGA) for the supply of iconic S-400 Triumf anti-aircraft missile system to India.
S-400 Triumf is the name of an anti-aircraft weapon system developed by Russia which is often been described as "one of the best air-defence systems currently made".
India and Russia signed on 5 October 2018 this agreement for $5.43-billion.
The Triumf missile deal with Russia will give India's military a much-needed boost, which would act as a deterrent against China's growing presence in the region and a superior edge over Pakistan.
The S-400 Triumf missiles are extremely efficient to track and hunt down combat aircraft, even stealth planes, at unprecedented ranges.
India and Japan vow to boost cooperation on connectivity projects in North East - 07 Oct 18
Highlights:
India and Japan have held the second meeting of their Act East Forum, during which they agreed to boost cooperation on connectivity projects in the northeast.
The meeting of 'Japan-India Act East Forum' was held on October 8 under the co-chairmanship of Japan's Ambassador Kenji Hiramatsu and Foreign Secretary Vijay Gokhale.
India emphasised on cooperation in the northeast region, ranging from connectivity to people-to-people exchanges and the need to come up with concrete projects.
The forum witnessed lively discussions, in which the representatives from relevant ministries and states of the NER shared their views.
The future orientation of cooperation in northeast was confirmed, ranging from the road and bridge connectivity projects; forest management projects in states of Tripura and Meghalaya; a new initiative to utilise bamboo which is abundant in the region; and to enhance people-to-people exchanges.
Longest inland water transport movement delivers fly ash successfully to Assam via Bangladesh - 07 Oct 18
Highlights:
India's longest inland water transport movement delivers fly ash successfully to Assam via Bangladesh.
In a first, fly ash has reached successfully Pandu Port in Assam via Bangladesh, making the longest haulage in inland water transport movement.
The fly ash from NTPC, Bihar was transported by Inland Waterways Authority of India (IWAI) to Assam through serpentine routes of rivers and sea via Bangladesh before reaching Pandu port.
The first load of fly ash reached Assam on September 30.
The fly ash transported by the teams of NTPC and IWAI from Bihar to Assam will be used by cement manufacturing company Star Cement.
About 1,235 of Fly Ash was transported from NTPC Kahalgaon to Pandu Port via Kolkata through National Waterways 1 and 2 via Indo Bangladesh Protocol (IBP) route.
The inland water transportation was chosen to deliver fly ash to Assam due to the lack of railway facilities in the northeastern states.
Completing a long voyage (2085 KMs) from Bihar to Assam via Bangladesh waterways, 1233 tonnes of fly ash from NTPC Kahalgaon plant reached Pandu, Guwahati today , marking one of the longest hauls in Inland Water Sector (IWT) movement in the country.
This endeavour will also establish the water highway route from Kahalgaon to Pandu in Assam via Bangladesh border helping transportation of other goods also.
In May 2017, the government held a roadshow in Guwahati to promote the inland water transportation system.
The government aims to develop the rivers of the North East as viable and sustainable means for cargo and passenger transportation.
North East connected with Kolkata through the Indo-Bangladesh Protocol (IBP) route of river Brahmaputra.
India in bottom 15 of Oxfam index on efforts to reduce inequality - 07 Oct 18
Highlights:
India fared poorly, ranking 147 out of 157 countries, in terms of its commitment to reducing inequality, while Denmark topped the list.
According to the Commitment to Reducing Inequality Index developed by Oxfam and Development Finance International, Nigeria, Singapore, India and Argentina are among a group of governments that are fuelling inequality.
The index ranks 157 countries on their policies on social spending, tax, and labour rights.
As per the report, countries such as South Korea, Namibia and Uruguay are taking strong steps to reduce inequality.
However, countries like India and Nigeria did very badly.
Among rich countries, USA showed a lack of commitment towards closing the inequality gap.
In terms of its ranking across specific pillars this year, India was placed 151st on the index for public spending for healthcare, education and social protection, 141st for labour rights and wages, and 50th on taxation policies.
Regionally, India ranks sixth among the eight South Asian nations. On public spending and on labour rights it ranks sixth, but India is placed on the top in terms of progressiveness of tax policy.
Other countries in the top ten include Germany (2nd), Finland (3rd), Austria (4th), Norway (5th), Belgium (6th), Sweden (7th), France (8th), Iceland (9th) and Luxembourg (10th).
Among the emerging economies, China was ranked 81st on the list, Brazil 39th and Russia 50th.
William D. Nordhaus and Paul M. Rome confers Nobel Prize for Economics-2018 - 08 Oct 18
Highlights:
Two American economists - William D. Nordhaus and Paul M. Romer, were announced as the winners of the 2018 Nobel Prize for Economics.
This prize is officially known as the "Sveriges Riksbank Prize in Economic Sciences" and has been awarded for work on climate change and sustainable growth.
The Yale economist William D. Nordhaus has spent the better part of four decades trying to persuade governments to address climate change, preferably by imposing a tax on carbon emissions.
On the other hand, New York University economist Paul M. Romer's work has demonstrated that government policy plays a critical role in fostering technological innovation.
Air Force Celebrates Its 86th Anniversary on 8 October - 08 Oct 18
Highlights:
Air Force Celebrates its 86th Anniversary October 8.
The Indian Air Force came into force in 1932 as the Royal Indian Air Force under then British rule.
The Indian Air Force (IAF) celebrates its 86th anniversary today, highlighting the "untiring efforts and supreme sacrifices.
The IAF will hold a grand parade-cum-investiture ceremony at the Air Force Station at Hindon (Ghaziabad in Uttar Pradesh). Air Chief Marshal BS Dhanoa, Chief of the Air Staff, will review the parade.
The parade will be followed by an air display and acrobatics by the Air Force's various aircraft, including Jaguar, Bison, MiG-29, Mirage-2000 and SU-30 MKI fighter jets and Rudra helicopters.
The Indian Air Force came into force in 1932 as the Royal Indian Air Force under then British rule. The name was changed to Indian Air Force in 1950.
The IAF has technologically evolved and grown in strength over these years to thwart any threat to the nation.
It is committed to safeguarding the Indian skies and has played a key role in providing assistance to the people during natural calamities.
IAF is the world's fourth largest air force (after US, Russia and China) with primary responsibility to secure Indian airspace and to conduct aerial warfare during conflict.
It was officially established on October 8, 1932 as an auxiliary air force of the British Empire and the prefix Royal was added in 1945 in recognition of its services during World War II.
India's first dolphin research centre to come up soon in Patna - 08 Oct 18
Highlights:
National Dolphin Research Centre (NDRC), India's and Asia's first, would be come up soon in Patna.
The NDRC is likely to be set up next month on the banks of the Ganga river in the Patna University premises.
It will play an important role in strengthening conservation efforts and research to save the endangered mammal.
The process to set up the NDRC started after the Patna University agreed nearly two months ago to provide the land.
The university's Syndicate had earlier stalled the proposal for over three years.
The water level has been decreasing and the flow has slowed down. Besides, siltation is increasing in the river.
The Gangetic river dolphin is India's national aquatic animal but frequently falls prey to poachers and is sometimes killed inadvertently after being trapped in plastic fishing nets and hit by mechanised boats.
The mammals are being killed at an alarming rate with wildlife officials saying poachers covet them for their flesh, fat and oil.
Gangetic dolphins prefer deep water with adjoining shallow water.
They live in a zone where there is little or no current that helps them save energy.
The then Deputy Chairman of the Planning Commission, had approved the proposal during his visits in mid-2011 and early 2012 after he was impressed by sight of dolphins along the 22 km stretch of the Ganga river.
The Commission had sanctioned Rs 28.06 crore for it in 2013 followed by the state government releasing Rs 18.16 crore in 2014 to the Infrastructure Development Authority. It's remained stuck there since then.
The Vikramshila Gangetic Dolphin Sanctuary, India's only dolphin sanctuary, spread over 50 km along the Ganges, is located in Bihar's Bhagalpur district.
Bihar is home to around half of the country's estimated 3,000 dolphin population.
The state government has decided to conduct a study-cum-survey of the Gangetic dolphin in 2018 in the 525-km stretch of the Ganga river between Chausa (Buxar) in the west and Manihari (Katihar) in the east.
The Wildlife Institute of India will help the government in this.
The last survey was conducted in 2012 and nearly 1,500 dolphins were counted.
Gangetic river dolphins fall under Schedule I of the Indian Wildlife (Protection) Act and have been declared an endangered species by the International Union for Conservation of Nature (IUCN). T
he Gangetic river dolphin is one of the four freshwater dolphin species in the world.
The other three are found in the Yangtze river, the Indus river in Pakistan and the Amazon river.
The Gangetic river species - found in India, Bangladesh and Nepal - is almost completely blind.
Odisha Government Launches 'Nirman Kusuma' Scheme To Help Kids Of Construction Workers - 08 Oct 18
Highlights: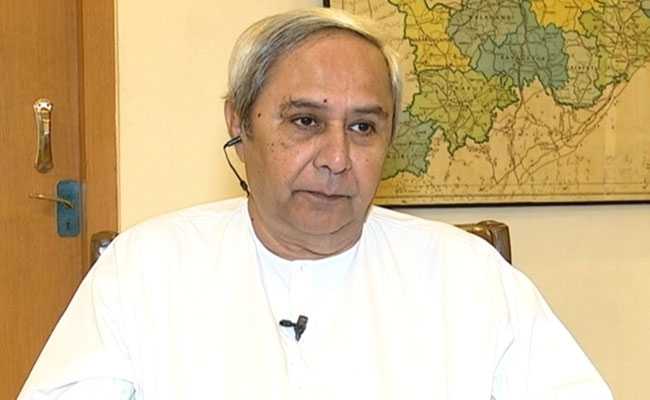 Odisha Chief Minister Naveen Patnaik launched 'Nirman Kusuma' programme for providing financial assistance to the children of the construction workers for their technical education in the state.
the programme, 'Nirman Kusuma' would help fulfil dreams of construction workers' children.
the children of construction workers would get financial assistance for their education in Industrial Training Institutes (ITIs) and polytechnics.
An ITI student will be entitled to get financial assistance of Rs. 23,600, a diploma student to get Rs. 26,300 per annum.
A total of 1,878 students will get benefit from the programme.
the government had already deposited Rs. 1.09 crore in the bank account of beneficiaries of the 'Nirmal Kusuma'.
The government had decided to increase the financial assistance by 20 % for girl students.
Female students from standard sixth to post graduation level are being provided financial assistance.
The state government has doubled the death benefits for the construction workers.
While the construction workers' family was getting Rs. one lakh as compensation, now they will get Rs. two lakh.
Similarly, the accidental benefit has been doubled from Rs. two lakh to Rs. four lakh.
Central government re-constitutes the Environment Pollution (Prevention and Control) Authority - 09 Oct 18
Highlights: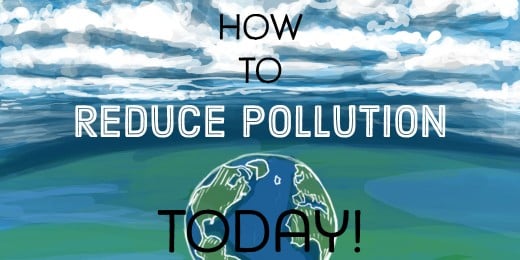 The Centre has reconstituted Supreme Court-empowered Environment Pollution (Prevention and Control) Authority or the EPCA, which is tasked with taking various measures to tackle air pollution in the National Capital Region.
The tenure of the last EPCA expired on October 3.
While reconstituting the EPCA, it tried to broad-base the organisation and therefore brought in more members.
Former secretary Bhure Lal continues to be the chairman, while the Centre for Science and Environment (CSE) DG Sunita Narain is one of the members.
The other members of the 20-member re-constituted authority.
It include Ajay Mathur,the Director General of The Energy Research Institute (TERI), Arunabha Ghosh, the Chief Executive Officer of the Centre for Energy Environment and Water, Navroz K. Dubash, the Senior Fellow for the Centre for Policy Research.
Others include Vishnu Mathur, Director General, Society of Indian Automobile Manufacturers; Arvind Kumar, former professor of surgery, AIIMS, in New Delhi and presently Chairman Centre for Chest Surgery, Sir Ganga Ram Hospital; Krishna Dhawan, Chief Executive Officer, Shakti Sustainable Energy Foundation, New Delhi among others.
The Centre had removed a JNU professor, accused of sexual harassment, from the EPCA back in July. The Environment Ministry, inan order issued on July 4, announced the removal of Atul Kumar Johri, a professor at the School of Life Sciences at Jawaharlal Nehru University (JNU).
EPC :
The EPCA was constituted with the objective of protecting and improving the quality of the environment and preventing and controlling the environmental pollution in the National Capital Region.
The EPCA is also mandated to enforce Graded Response Action Plan (GRAP) in the city as per the pollution levels.
In November, the EPCA had enforced several measures, including closure of the Badarpur thermal power plant, ban on brick kilns, hot mix plants and stone crushers, and construction activities.
ESIC wins 'ISSA GOOD Practice Award, Asia & the Pacific 2018' - 09 Oct 18
Highlights:
The Employees' State Insurance Corporation (ESIC) has won the 'ISSA Good Practice Award' for Administrative Solution for Coverage Extension.
The award has ginen at the "Regional Social Security Forum for Asia and the Pacific" held at Kuala Lumpur, Malaysia recently.
The award recognizes the measures taken by ESIC for extension of coverage-SPREE (Scheme for Promoting Registration of Employers and Employees), reduced rate of contribution rates for 24 months in newly implemented areas and raising the wage limit for coverage under the ESI Act, etc.
Shri Raj Kumar, IAS, Director General, ESIC represented Employees' State Insurance Corporation and received the Certificate of Merit on behalf of ESIC.
The Regional Social Security Forum for Asia and the Pacific is a triennial Forum, which is the most important social security event in the Region.
For the triennial Regional Forum, ISSA invites submissions for the ISSA Good Practices Award for Asia and the Pacific Regions.
The Forum provides unique opportunities to CEOs and Managers of ISSA Member Institutions to discuss key social security challenges and share their experiences.
The ISSA (International Social Security Association) is the principal international organization for Social Security Organizations, Govts. and Departments of Social Security.
The ISSA was founded in 1927 under the auspices of the International Labour Organization (ILO), Geneva.
It promotes excellence in social security administration through professional guidelines, expert knowledge, services and support to enable its Members to develop dynamic social security systems.
The ESI Corporation hosts ISSA Liaison Office for South Asia at New Delhi.
The Liasion Office coordinates with the Member countries and Social Security Institutions in Bhutan, Nepal, Bangladesh, Sri Lanka and Iran on activities of ISSA related to social security.
Mizo Weightlifter Lalrinnunga Wins India's First Ever Gold At Youth Olympics - 09 Oct 18
Highlights:
India won their maiden gold medal at the Youth Olympics with Mizo weightlifting sensation Jeremy Lalrinnunga claiming the top honours in the men's 62kg category at Buenos Aires Games.
The 15-year-old from Aizwal, who is also a world youth silver-medallist, lifted a total of 274kg (124kg +150kg) to finish on top in the Argentine capital on Monday night.
The silver medal went to Turkey's Toptas Caner, who lifted 263 kg (122kg+141kg), while Colombia's Villar Estiven Jose took the bronze with an effort of 260 kg (115kg+143kg).
The Mizo sensation, who will turn 16 on October 26, is being touted as the next big thing in Indian weightlifting.
Earlier this year, Lalrinnunga claimed a silver (youth) and a bronze (junior) in the Asian Championships, smashing two national records in the process.
His maiden gold also means that India are set to record their best ever performance at the Youth Olympics.
India won just two medals - a silver and a bronze - in the last Youth Olympics in 2014 in Nanjing in China. In the inaugural 2010 edition in Singapore, the nation fetched six silver and a couple of bronze medals.
The country is being represented by 47 athletes at the ongoing Games, its biggest ever contingent.
He was born on 26 October 2002 in Aizwal, Mizoram.
He had started weightlifting at the age of 10. He had started his training with Indian Army at Army Sports Institute in Pune, Maharashtra.
In 2018, he broke two National Records claiming Bronze medal (Junior) and Silver medal (Youth) in Asian Championships.
Mizo Weightlifting Sensation Lalrinnunga Wins India's First Ever Gold At Youth Olympics.
China to sell 48 armed drones to Pakistan - 10 Oct 18
Highlights:
India's arch rival China will sell 48 high-end armed drones to its "all-weather ally" Pakistan, will be the largest deal of its kind.
The cost of the major defence deal was not revealed.
The high-end armed drones called as Wing Loong II.
It is a high-end reconnaissance, strike and multi-role endurance unmanned aerial system, capable of being fitted with air-to-surface weapons.
It is roughly equivalent to the American MQ-9 Reaper drone.
The drones will also be jointly manufactured by China and Pakistan.
Last year, China reportedly sold to countries like the UAE and Egypt the Wing Loong II at an estimated $1 million per unit.
Largest supplier:
China is the largest supplier of weapon system to the Pakistan Army. Both countries also jointly manufacture JF-Thunder a single engine multi-role combat aircraft.
The Trump administration has agreed to sell sell 22 Sea Guardian drones to India.
The country is reported to have received 10 advanced Heron drones from Israel as well.
The deal for the acquisition of the drones manufactured by Chengdu Aircraft Industrial (Group) Company.
In the future, the Pakistan Aeronautical Complex Kamra and the Aviation Industry Corporation of China's Chengdu Aircraft Industrial (Group) Company will jointly manufacture the drones.
World Post Day observed on 9th October - 10 Oct 18
Highlights:
Every year, more than 150 countries celebrate World Post Day in a variety of ways on 9th October.
In certain countries, World Post Day is observed as a working holiday.
The purpose of World Post Day is to create awareness of the role of the postal sector in people's and businesses' everyday lives and its contribution to the social and economic development of countries.
The celebration encourages member countries to undertake programme activities aimed at generating a broader awareness of their Post's role and activities among the public and media on a national scale.
In many countries, philatelic exhibitions are organized and new stamps and date cancellation marks are issued.
Other activities include the display of World Post Day posters in post offices and other public places, open days at post offices, mail centers and postal museums, the holding of conferences, seminars and workshops, as well as cultural, sport and other recreational activities.
The day is celebrated to mark anniversary of the establishment of the Universal Postal Union (UPU) in 1874 in the Swiss Capital, Bern.
The 2018 theme is: "Imagine you are a letter travelling through time. What message do you wish to convey to your readers?"
Universal Postal Union (UPU)
UPU is specialized agency of United Nations that coordinates postal policies among member nations.
It was established in 1874 and is second oldest international organization worldwide after International Telecommunication Union (ITU).
It is headquartered in Berne, Switzerland.
Nakkheeran editor R Gopal released, Chennai court upholds freedom of press - 10 Oct 18
Highlights:
Tamil bi-weekly magazine Nakkheeran's editor R Gopal has released from Tamil Nadu Police custody which invoked a seldom used law.
A magistrate court in Egmore refused to remand him in judicial custody.
R Gopal was released in the evening and he thanked the judiciary for upholding the freedom of speech and freedom of press.
Magistrate Gopinath questioned the police on Section 124 of the Indian Penal Code (IPC).
The court asked why the journalist was arrested now for a report published in April 2018.
During the arguments that lasted for over an hour, PT Perumal, Gopal's counsel said that the charges for slapping Section 124 on Gopal were not made out.
In a rare move, the court heard the views of veteran journalist and chairman of The Hindu Group N Ram as a representative of media fraternity.
This is the first time Section 124 of the IPC has been used against a journalist in India.
He further contended that arrest of Gopal was unwarranted. The court recorded his views.
Gopal was arrested by the Chennai Police based on a complaint filed by T Sengottayan, Deputy Secretary to the Governor of Tamil Nadu.
The complaint was filed and sought action against the Journalist for publishing an article in the month of April, linking Governor's office in the Nirmala Devi case - which pertains to a college professor's alleged attempt to lure students to extend sexual favours in return for higher grades.
External Affairs Minister launches 'India for Humanity' - 10 Oct 18
Highlights:
'India for Humanity' was formally launched by Smt. Sushma Swaraj, External Affairs Minister, in a ceremony in New Delhi on 9 October 2018.
As part of 150th Birth Anniversary celebrations of Mahatma Gandhi being held over the next one year.
The Ministry of External Affairs has launched the 'India for Humanity' initiative in honour of his service to humanity.
'India for Humanity' features a year long series of artificial limb fitment camps in a number of countries spanning the globe.
The Ministry is collaborating with the renowned charitable organization "Bhagwan Mahaveer Viklang Sahayata Samiti" (BMVSS).
Founded in 1975 and better known by its trademark limb "Jaipur Foot", BMVSS is among the world's largest organisations for the fitment of artificial limbs and till date has served over 1.73 million amputees.
The limb fitment camps, which aim to provide for the physical, economic and social rehabilitation of the differently-abled around the world by helping them regain their mobility and dignity to become self-respecting and productive members of the society.
India lost $80 bn due to disasters in last 20 years: UNO - 11 Oct 18
Highlights:

According to UNISDR ,India has been ranked as the fourth worst hit country in the world.
India lost $80 billion to natural disasters over the past 20 years.
The report ranks India among the top five countries that have suffered losses due to disasters. Others are: US, China, Japan and Puerto Rico.
The report was released by the United Nations Office for Disaster Risk Reduction (UNISDR) ahead of the International Day for Disaster Reduction on October 13.
The report says that in the past 20 years, the overall direct economic loss from climate-related disasters across the world has witnessed a 151 per cent increase.
The report has been jointly prepared by UNISDR and the Centre for Research on the Epidemiology of Disasters (CRED).
It is titled 'Report on Economic Losses, Poverty and Disasters for 1998-2017', and ranks India among the top five countries that have suffered losses due to disasters.
At $944.8 billion, the United States has suffered the greatest losses due to disasters in the past 20 years.
This is followed by China ($492.2 billion), Japan ($376.3 billion), India ($ 79.5 billion) and Puerto Rico ($ 71.7 billion).
In terms of occurrences, climate-related disasters also dominate the picture, accounting for 91 per cent of all 7,255 major recorded events between 1998 and 2017.
Floods (43.4 %) and storms (28.2 %) are the two most frequently occurring disasters.
The UN report says that between 1998 and 2017, disaster-hit countries reported direct economic losses of $2.9 trillion, of which climate-related disasters accounted for $2.2 trillion (77 %).
Besides this, 1.3 million people lost their lives and 4.4 billion people were injured, rendered homeless, displaced or were in need of emergency assistance.
A total of 563 earthquakes, including those related to tsunamis, accounted for 56 % of the total deaths (7,47,234 people).
Mobile Health app for citizens of India Launched by IAF on Air Force Day - 11 Oct 18
Highlights:
On the occasion of 86th anniversary, the Indian Air Force has launched an innovative mobile health App named 'MedWatch' in keeping with the Prime Minister's vision of 'Digital India, Ayushman Bharat and Mission Indradhanush'.
The app is conceived by the doctors of IAF and developed in house by Directorate of Information Technology (DIT) with ZERO financial outlay.
'MedWatch' will provide correct, Scientific and authentic health information to airwarriors and all citizens of India.
The app is available on www.apps.mgov.gov.in and comprises of host of features like information on basic First Aid, Health topics and Nutritional Facts; reminders for timely Medical Review, Vaccination and utility tools like Health Record Card, BMI calculator, helpline numbers and web links.
'MedWatch' is the first mobile health app in the three Armed Services and was launched by Air Chief Marshal BS Dhanoa on Air Force Day,' at New Delhi on 08 Oct 18.
The app was also displayed and showcased to the Hon'ble Prime Minister of India at Air House in the evening.
The MedWatch mobile health app is an Indian Air Force initiative and a small contribution to our citizen.
Tushar Mehta appointed Solicitor General of India - 11 Oct 18
Highlights:
The Centre has appointed additional solicitor general Tushar Mehta solicitor general of India, the second most important post of law officer after the attorney general.
The post had remained vacant for nearly a year making many wonder whether the NDA government needed an SG in the Supreme Court.
The post fell vacant on October 20, 2017, when senior advocate Ranjit Kumar resigned from the post citing personal reasons, a couple of months after the NDA government gave him two-year extension.
Last year, the Centre had appointed senior advocate K K Venugopal as AG after senior advocate Mukul Rohatgi expressed his desire to return to private practice.
Mehta recently defended the Maharashtra police decision to arrest five rights activists from different places in the country and the SC after ordering their house-arrest had recently permitted police to go ahead with its investigation while declining a prayer of petitioners for a SIT probe.
Mehta is representing the UP government in the Ayodhya land dispute case pending before a three-judge SC bench.
India's first ever National Environment Survey to kick off in 24 states, 3 UTs in Jan, 2019 - 11 Oct 18
Highlights:

India's first ever National Environment Survey (NES) will be kicked off from 55 districts across 24 states and three Union Territories in January, 2019.
The earliest the first set of complete green data from the survey will be available is 2020, providing an important tool in the hands of policy-makers for decision making at all levels - district, state and national.
The survey will be done through a grid-based approach, using grids measuring 9x9 km, to collect comprehensive data on various environmental parameters such as air, water, soil quality; emission inventory; solid, hazardous and e-waste; forest & wildlife; flora & fauna; wetlands, lakes, rivers and other water bodies.
It will also assess carbon sequestration potential of all the districts across the country.
The NES will rank all the districts on their environmental performance and document their best green practices.
Unless policy-makers have exact data on all environmental parameters, they cannot take appropriate decisions.
The country's first ever environment survey will fill the gaps in existing data.
The Environmental Information System (ENVIS) will conduct the survey through its hubs and resource partners across the country.
At present, the country has secondary data on most of these parameters.
The NES will, however, for the first time provide primary data on all the green heads in the same way that the National Sample Survey (NSS) periodically collects various socio-economic data.
The first set of data on all parameters, the survey will be done at regular intervals like the one being done by the NSSO.
The first set of data will be compiled in one year because we need to cover seasonal cycles in terms of air pollution and flora & fauna.
All 716 districts in the country are expected to be surveyed in a period of three to four years. Currently, all necessary preparatory works and training are being done in all the 55 districts where the NES will be conducted next year.
Ganga crusader GD Agarwal dies after 111-day fast - 12 Oct 18
Highlights:
GD Agarwal died due to a heart attack after being on a hunger strike for more than 100 days .
GD Agarwal, a former professor at the Indian Institute of Technology in Kanpur and a man who devoted his life to the cause of saving river Ganga.
He died on the 111th day of fasting.
Agarwal began his fast on June 22 to protest the government's alleged inaction in taking measures to make the Ganga free of pollution and free-flowing.
Agarwal died at the All India Institute of Medical Sciences in Rishikesh where he was admitted by the Uttarakhand Police.
Earlier, in 2012, Agarwal took on the name Swami Gyan Swarup Sanand in his later life, went on a similar fast.
Then, his fast lasted nearly two-and-a-half months at the end of which the then Manmohan Singh-led government at the Centre was forced to give in to Agarwal's demand that a meeting of the National Ganga River Basin Authority (NGRBA) be held.
Agarwal was born in 1932 in Shanli.
He retired as a professor of environmental engineering from IIT Kanpur.
He served as a member-secretary of the Central Pollution Control Board.
In 2012, he formally renounced the world and adopted the name Swami Gyanswaroop Sanand.
"Titli" : The severe cyclonic storm causing damage to power and communication Odisha and Andhra Pradesh - 12 Oct 18
Highlights:
the severe cyclone "Titli" that made landfall between Odisha and Andhra Pradesh in the early hours of 11 October 2018 and devastated the two states resulting in death of many persons.
It devastated Srikakulam district in Andhra Pradesh and Ganjam district in Odisha with surface wind reaching speeds of 126 kmph.
At least 8 persons were killed in Srikakulam district of Andhra Pradesh.
More than 16 died in Odisha after landfall in a mountain due to severe rain.
The cyclone triggered heavy to very heavy rainfall in Ganjam, Gajapati and Puri districts of Odisha, causing minor damage to power and communication.
On the other hand numerous trees were uprooted and huge damage to property reported in Andhra Pradesh. More than 2,000 electric poles were uprooted by strong winds in the state.
ChrysCapital appointed former SBI chairperson Arundhati Bhattacharya as its adviser - 12 Oct 18
Highlights:
ChrysCapital,a private equity firm appointed former SBI chairperson Arundhati Bhattacharya as an adviser, as was disclosed on 10 October 2018.
ChrysCapital is a Homegrown private equity firm.
She has joined her new designation.
Mrs. Bhattacharya will work alongside the PE firm's managing partner Kunal Shroff and others to advise the company on strategy.
She will also be an integral part of the meetings for the PE firm's global institutional investors and will serve as a mentor to the team.
ChrysCapital was founded in 1999.
The company manages assets of around $3 billion across seven funds.
It largely provides growth capital to companies in India across sectors such as consumer goods and business services, infrastructure, manufacturing, healthcare, pharmaceuticals, information technology and financial services.
Union government has mandated the first-ever regulations pertaining to flow of Ganga - 12 Oct 18
Highlights: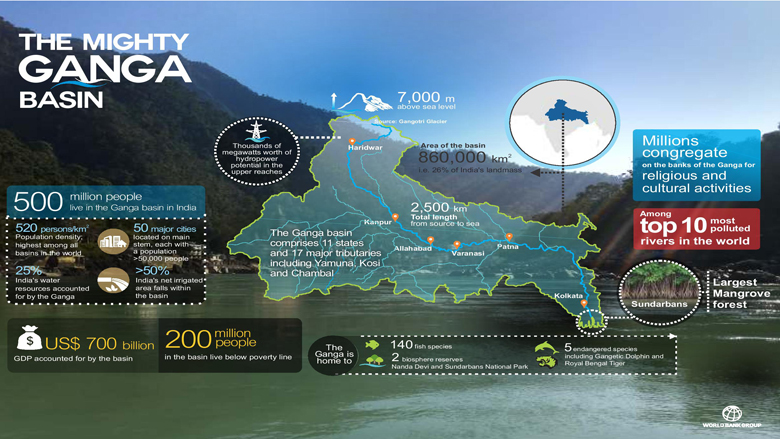 During October 2018, the Union Government came out with first-ever regulations pertaining to flow of Ganga.
In a first, the Union government has mandated the minimum quantity of water that various stretches of the Ganga must necessarily have all through the year.
The new norms would require hydro-power projects located along the river to modify their operations so as to ensure they are in compliance.
This was announced on 10 October 2018.
National Mission for Clean Ganga (NMCG) has laid down the flow specifications.
The upper stretches of the Ganga - from its origins in the glaciers and until Haridwar - would have to maintain: 20% of the monthly average flow of the preceding 10-days between November and March, which is the dry season; 25% of the average during the 'lean season' of October, April and May; and 30% of monthly average during the monsoon months of June-September.
For the main stem of the Ganga - from Haridwar in Uttarakhand to Unnao, Uttar Pradesh - the notification specifies minimum flow at various barrages: Bhimgoda (Haridwar) must ensure a minimum of 36 cubic metres per second (cumecs) between October-May, and 57 cumecs in the monsoon; and the barrages at Bijnor, Narora and Kanpur must maintain a minimum of 24 cumecs in the non-monsoon months of October-May, and 48 cumecs during the monsoon months of June-September.
Lt. Gen. Asim Munir appointed as the new Director General (DG) of ISI - 13 Oct 18
Highlights:
Lt. Gen. Asim Munir was appointed the new chief of Pakistan's spy agency Inter-Services Intelligence (ISI).
Lt. Gen. Asim Munir was appointed as the new Director General (DG) of Pakistan's spy agency ISI.
This was announced by Pakistan Army's media wing on 10 October 2018.
He replaced Lt. Gen. Naveed Mukhtar.
Mukhtar assumed the office of the ISI chief in December 2016.
Munir has previously served as the head of the Military Intelligence (MI).
He has also served as the commander of the Force Command Northern Areas.
NHRC celebrates silver jubilee foundation function - 13 Oct 18
Highlights:
The National Human Rights Commission (NHRC), which has served as a "watchdog of democracy" and been part of some landmark cases in which its intervention had significant impact, completed 25 years.
The commission was established on October 12, 1993 under the Protection of the Human Rights (PHR) Act, 1993, and it has lined up a host of activities till Sunday to mark the occasion.
A commemorative first day postal cover and stamp will be released, besides the launching of a new version of the commission's website.
The rights panel has five members, including the chairperson, who deliberate upon the cases put before them, currently post of two of the members are vacant.
The NHRC, in the run up to the jubilee, has already hosted a number of programmes, including an international conclave on human rights, panel discussion on role of media in context of human rights, painting competition and slogan and logo making contest.
The panel had recently unveiled its special silver jubilee logo and also commissioned a documentary, titled 'NHRC: 25 years, Billion Hopes' capturing the 25 years of its journey, from its humble beginning in Sardar Patel Bhawan.
The film captures the journey of the NHRC from its humble beginning in 1993 to its present stature, references some of the landmark cases in which NHRC's intervention had made significant impact and the back story of how the redressal system works.
Currently, housed in a modern high-rise building complex -- Manav Adhikar Bhawan -- in south Delhi, it has received "over 17.5 lakh grievances" from people across the country since its inception, and the most from Uttar Pradesh.
Some of the cases referred to in the film in which NHRC had intervened, include the Nandigram violence in West Bengal, Salwa Judum-related incidents in Chhattisgarh and the issue of silicosis.
NHRC either takes suo motu cognisance of cases through media reports or complaint filed by a victim or any other person on his or her behalf or on the basis of reports received from the police department, as in the case of encounters, where the police, as per the guidelines is supposed to inform the commission.
It has also sent notices to the Centre and the chairman of the SAIL over the death of 11 workers in a recent blast at the steel major's Bhilai plant in Chhattisgarh.
India Elected To UN Human Rights Council With Most Number Of Votes - 13 Oct 18
Highlights:
India was elected to the United Nations' top human rights body for a period of three years beginning January 1, 2019.
It has got 188 votes in the Asia-Pacific category, the highest number of votes among all candidates.
The 193-member UN General Assembly held elections for new members to the UN Human Rights Council.
The 18 new members were elected by absolute majority through a secret ballot. Countries needed a minimum of 97 votes to get elected to the Council.
India was vying for a seat in the Asia Pacific category.
Along with India, Bahrain, Bangladesh, Fiji and Philippines had also staked a claim in the same regional group.
There were five nations vying for five seats in the Asia Pacific category, India's election to the Council was all but certain.
The new members will serve a term of three years beginning January 1, 2019.
India had previously been elected to the Geneva-based Human Rights Council for the 2011-2014 and 2014-2017 term.
Its last tenure had ended on December 31, 2017 and in accordance with the rules, it was not eligible for immediate re-election since it had already served two consecutive terms.
It was created by the Assembly in March 2006 as the principal United Nations body dealing with human rights.
The Human Rights Council comprises 47 elected Member States.
On the basis of equitable geographical distribution, Council seats are allocated to the five regional groups as follows: African States, 13 seats; Asia-Pacific States, 13 seats; Eastern European States, 6 seats; Latin American and Caribbean States, 8 seats; and Western European and other States, 7 seats.
All five of the General Assembly's regional groups had submitted competition-free slates, meaning that all candidates, regardless of their rights records, were virtually assured seats on the council.
Former President of Chile Michelle Bachelet assumed the role of UN High Commissioner for Human Rights in September this year.
He will be succeeding Jordanian diplomat Zeid Ra'ad al-Hussein, who had in June this year released a first ever report on Kashmir that was rejected by India.
Indian Navy inducts first deep submergence rescue vehicle - 13 Oct 18
Highlights:
The Indian Navy has inducted its first deep submergence rescue vehicle (DSRV).
The DSRVs are used for rescue of personnel in downed submarines.
They are also deployed for various other missions including laying cables on the sea-bed.
Some DSRV vessels are air transportable.
It can be mobilized from the Indian Navy's naval base in Mumbai to the nearest port by air, land, and sea.
The second DSRV is expected to be inducted into the Indian Navy at the southern port city of Vishakhapatnam in 2019.
Deep Submergence Rescue Vessel will be used to search, locate and rescue to distressed submarines.
The Indian Navy has inducted its first deep submergence rescue vehicle for downed or disaster-struck submarines at high sea.
India has joined a select group of countries that have the capability to locate and rescue distressed submarines.
Indian Navy joins select league of nations with capability to search, locate and provide rescue to distressed submarines by induction of first Deep Submergence Rescue Vessel (DSRV) and associated kit in fly away configuration
The DSRVs are also used to lay cables on the sea bed. Some DSRV vessels are air transportable in very large military cargo.
The induction was part of efforts to enhance operational capabilities when China has been ramping up its maritime presence in critical sea lanes which are of strategic importance to India.
Dr Shekhar C. Mande appoints as new Director General of CSIR - 14 Oct 18
Highlights:
Dr Shekhar C. Mande has been appointed as the new Director General of the Council of Scientific and Industrial Research (CSIR) and the Secretary of the Department of Scientific and Industrial Research (DSIR), India.
He is the current Director of the National Centre for Cell Science (NCCS), Pune
He succeeds Dr Girish Sahni, who retired on 31st August 2018.
CSIR is one of the world's largest publicly-funded research and development organisations and is known for its contributions in diverse areas of science.
Dr Mande is a leading structural and computational biologist and has more than 100 publications to his credit.
His laboratory at NCCS has been involved in research on the structural characterisation of Mycobacterium tuberculosis proteins and the computational analysis of genome-wide protein: protein interactions.
After completing his M.Sc. in Physics from Nagpur University in 1984, Dr Mande obtained his PhD in Molecular Biophysics from the Indian Institute of Science, Bengaluru, in 1991 under the supervision of Prof. M. Vijayan.
He started his postdoctoral research at Rijksuniversiteit Groningen, in the Netherlands in 1991 and joined as a senior fellow at the University of Washington, Seattle, USA in 1992.
After returning to India, he joined the Institute of Microbial Technology, Chandigarh, as a scientist and continued till 2001 when he was selected as a Staff Scientist at the Centre for DNA Fingerprinting and Diagnostics, Hyderabad.
In 2011, Dr Mande was appointed as the Director of NCCS, Pune, an autonomous Institute of the Department of Biotechnology, Government of India.
He also served in various advisory committees for the Government of India.
Dr Mande has several honours and awards to his credit.
He is the fellow of all the three major science academies of India-the Indian National Science Academy (INSA), the National Academy of Sciences India (NASI), and the Indian Academy of Sciences (IAS). He received the prestigious Shanti Swarup Bhatnagar Prize for Biological Sciences in 2005.
India ranks 115 in World Bank's Human Capital Index :World Bank - 14 Oct 18
Highlights:
According to World Bank, India ranked 115th among 157 countries in its first-ever Human Capital Index (HCI).
India's neighbours Bangladesh, Nepal and Sri Lanka were better placed at 106th, 102nd and 74th position, respectively.
The index took into account parameters like child mortality, health and education.
The World Bank gave India a score of 0.44 of the total 1.0, lower than the average for its income-level countries.
In simple terms, it shows that the children born in India today will be 44 % as productive when they grow up as they could be if they enjoyed complete education and full health.
Girls fared slightly better at 0.45 than boys, who scored 0.43.
Globally, 56 % of all children born today will grow up to be, at best, half as productive as they could be, and 92 % will grow up to be 75 % as productive as they could be.
India ranks 115 in World Bank's Human Capital Index; govt dismisses report
The ground that India has to recover could be gauged from the fact that the topmost country, Singapore, scored 0.88.
The index basically measures the amount of human capital that a child born today can expect to attain by 18.
It conveys the productivity of the next generation of workers compared to a benchmark of complete education and full health.
The index is made up of five indicators: the probability of survival to age five, a child's expected years of schooling, harmonised test scores as a measure of quality of learning, adult survival rate (fraction of 15-year-olds that will survive to age 60), and the proportion of children who are not stunted.
India got 0.96 score on the first parameter - the probability of survival to age 5.
On the second parameter, a child who starts school at age 4 can expect to complete 10.2 years of school by their 18th birthday.
However, factoring in what children actually learn, the expected years of school are only 5.8 in India.
On other parameters, the index reveals that 83 per cent of 15-year-olds will survive until 60. Also, 62 of the 100 children are not stunted and 38 of the 100 children are stunted.
Reacting strongly to these observations, the finance ministry said the HCI score for India did not reflect the key initiatives that were being taken for developing human capital in the country.
Programmes such as Samagra Shiksha Abhiyan, Ayushman Bharat Programme, Swachh Bharat Mission, Pradhan Mantri Ujjwala Yojana, and Pradhan Mantri Jandhan Yojana to counter the World Bank's findings.
Aadhaar identification system had enabled India to make direct cash transfer of about $ 64 billion to citizens, improving governance and social protection.
These initiatives were transforming human capital in India at a rapid pace and very comprehensively touching upon the lives of millions of people living in rural and tribal areas.
The HCI is part of the World Development Report (WDR).
As part of this report, the World Bank has launched a Human Capital Project (HCP).
The HCP is claimed to be a programme of advocacy, measurement, and analytical work to raise awareness and increase demand for interventions to build human capital.
Human Capital Index seeks to measure how well governments enable their people to reach their full potential.
The index quantifies the contribution of health and education to the productivity of the next generation of workers
CUJ signs MoU with ISRO to set up Space Applications Center - 14 Oct 18
Highlights:
The Indian Space Research Organisation (ISRO) signed a MoU with the Central University of Jammu (CUJ) in Jammu for setting up of the Satish Dhawan Center for Space Science in the University.
Another MoU was signed between the Central University of Jammu (CUJ) and the Central Scientific Instruments Organization (CSIR-CSIO).
This is to create awareness about space research.
This is the first of its kind institute coming up in Jammu and Kashmir and the building is proposed in an area of about 1,150 sq. m.
The Space Science Centre at CUJ will have facilities for Geospatial Data analysis that will help in the sustainable use of natural resources and planning land-use pattern.
Manu Bhaker becomes second Indian to win two medals at Youth Olympics - 14 Oct 18
Highlights:
Young shooting sensation Manu Bhaker became the second Indian after Judoka Tababi Devi to win two medals at the Youth Olympic Games in Buenos Aires, Argentina.
Manu won the first medal in the form of Gold in the 10-metre air pistol event.
Manu combined with Tajikistan's Behzan Fayzullaev in the 10-metre pistol mixed international settled for a silver after losing the gold medal match 3-10 to Germany and Bulgarian pair of Vanessa Seeger and Kiril Kirov.
India thus wrapped up their shooting campaign with two gold and three silver medals.
Khayyam named for Hridaynath Award for lifetime achievement - 15 Oct 18
Highlights:
National Award winning music director Mohammed Zahur Khayyam Hashmi, famous as 'Khayyam', has been named for this year's Hridaynath Award for Lifetime Achievement.
The award is Instituted by the Hridayesh Arts.
The award carries a cash prize of Rs 100,000 and a memento and shall be conferred.
The award ceremony coincides with the 81st birthday of Hridaynath Mangeshkar after whom it is named.
Hridaynath is the only and youngest brother of the legendary Mangeshkar singer-sisters - Lata, Asha, Usha and Meena, all children of the great composer, Deenanath Mangeshkar.
The veteran composer, lyricist and writer Khayyam, 91, started his music career in Ludhiana in 1943 at the age of 17.
Later, the Padma Bhushan awardee teamed up as Sharma of the music-director duo 'Sharmaji-Varmaji' to compose music for films like "Heer Ranjha" (1948) and others.
It was the 1961 blockbuster "Shola Aur Shabnam" which firmly established Khayyam as a top-notch music director followed by films with superhit music like "Mohabbat Isko Kehta Hain" (1965) and "Aakhri Khat" (1966), that was the late superstar Rajesh Khanna's debut film with memorable songs like "Bahaaron, Mera Jeevan Bhi Savaaron".
Later, he composed music for films like "Kabhi Kabhi" (1976), "Trishul" (1978), "Noorie" (1979), "Thodisi Bewafai" (1980), "Dard" and "Ahista Ahista" (1981), "Dil, Akhir Dil Hai" and "Bazaar"(1982), "Razia Sultan" (1983).
In 1981, he composed music for the sensitive blockbuster film "Umrao Jaan, which he bagged the National Award, and also a Filmfare Award, besides a string of other honours.
The other past recipients of the awards are Lata Mangeshkar, Asha Bhosle, Amitabh Bachchan, Sulochana Latkar, A.R. Rahman, Pandit Jasraj, and Javed Akhtar, besides chess champ Vishwanathan Anand.
Maryse Conde wins alternative literature prize in absence of Nobel - 15 Oct 18
Highlights: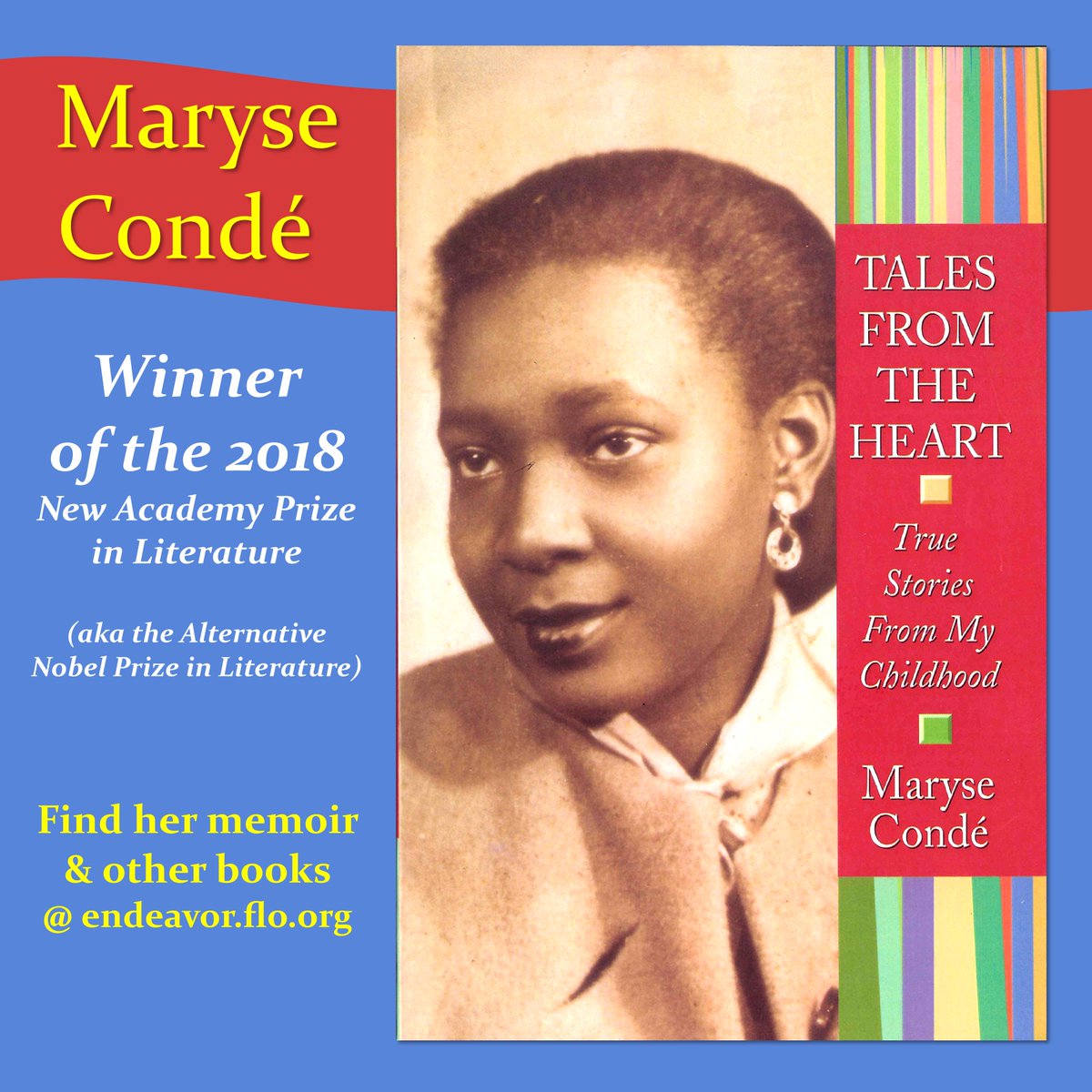 Maryse Conde from the French Caribbean territory of Guadeloupe was awarded the New Academy Prize in Literature.
The award is created after the Swedish Academy postponed this year's literary Nobel as it sought to deal with the aftermath of a rape scandal.
Maryse Conde, author from Guadeloupe living in Paris, appears on screen at the announcement that she was awarded the New Academy Literature Prize at Stockholm City Library, Stockholm, Sweden October 12, 2018.
She will receive 87,000 pound cash prize that was raised from crowdfunding and donations, at the award ceremony on 9 December 2018, a day before the Nobel award ceremony.
She is 81 years old.
The New Academy was founded by more than 100 Swedish cultural figures earlier this year as a response to the scandal and the postponement of the Nobel.
In her work she describes the ravages of colonialism, and the post-colonial chaos in a language which is both precise and overwhelming.
For the first time in decades, this year's Nobel prizes included no literature award after deep disagreement and defections at the awarding body, the Swedish Academy, left it unable to select a winner.
The controversy centers on the husband of one of the Academy's members who was sentenced to two years in prison for rape earlier this month. He has denied the allegations against him and is appealing the verdict.
The Swedish Academy named two new members last week and is working on filling other empty seats and rebuilding confidence.
India and France in talks to conduct tri-service exercise - 15 Oct 18
Highlights: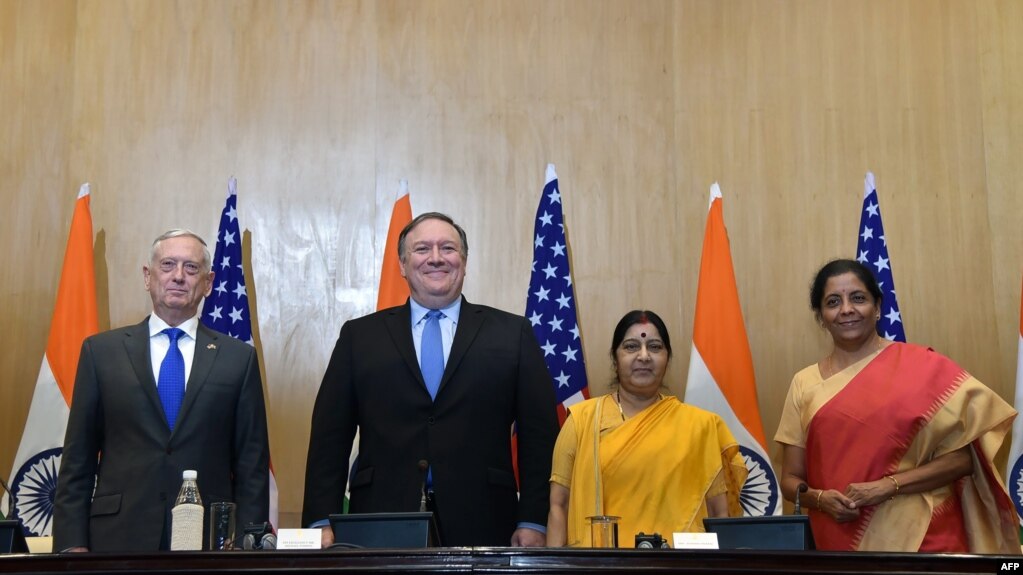 India and France are in discussions for a bilateral tri-service military exercise to take forward the strategic cooperation while also exploring ways to operationalise the logistics agreement.
These issues were discussed during the visit of Defence Minister Nirmala Sitharaman to Paris last week.
This will be India's third such joint exercise.
The first joint tri-service exercise was held with Russia in October last year and has finalised one with the U.S. to be held next year.
India and France currently hold bilateral exercises between individual services - Shakti, Varuna and Garuda respectively for the Army, Navy and Air Force.
India and France signed a logistics pact in March this year which gives access to their militaries to each other's bases for logistics support.
While the agreement gives India access to French military bases all over the world on a "reciprocal basis," of particular interest for New Delhi are the three French bases in the Indian Ocean - Reunion Island, Djibouti and Abu Dhabi.
These three bases would give the Indian Navy and the Air Force operational turnaround to the far end of the Indian Ocean, improving its monitoring and surveillance of the region, in the backdrop of increased Chinese presence in the Indian Ocean Region (IOR).
India has signed a series of logistics agreements recently beginning with the Logistics Exchange Memorandum of Agreement (LEMOA) with the U.S., which will increase its operational footprint in the IOR.