Monthly Current Affairs for all banking PO,Clerk,IBPS PO,Railway,SSC,IAS,OAS Exams
More Visit www.isbtonline.com
Bandhan Bank became the seventh most valued Indian bank by overtaking Yes Bank - 01 Aug 18
Highlights:
Bandhan Bank became the seventh most valued Indian bank by overtaking Yes Bank.
Kolkata-based Bandhan Bank Ltd on 1 August 2018 became the seventh most valued listed bank in India, by overtaking Yes Bank.
Data from BSE showed that Bandhan Bank has a market capitalization of Rs. 84,325.35 crore, after its shares moved 1% higher on BSE to record high of Rs. 706.95. Yes Bank's market cap stood at Rs. 84,262.14 crore.
HDFC Bank Ltd remained the country's most valuable bank with a market capitalization of Rs 5.70 trillion, followed by State Bank of India and Kotak Mahindra Bank Ltd with market capitalization of Rs 2.63 trillion and Rs 2.5 trillion, respectively.
Bandhan Bank's better-than-expected earnings as well as improved asset quality have helped its stock. It has a gross bad loan ratio of 1.26%, the lowest among Indian lenders.
A return on asset close to 3.5% and a net interest margin of above 10%, among the highest for Indian lenders, too, have helped.
So despite trading at relatively high valuations of close to 5.9 times its expected book value for this fiscal, the stock has found favour with investors.
Mumbai-based Yes Bank continued to deliver a healthy performance on all major operational parameters for the June quarter.
On 26 July, it reported a profit which grew by 30.5% to Rs 1,260 crore while net interest income rose 22.7% to Rs 2,220 crore.
Gross non-performing assets as a percentage of total loans stood at 1.31% in the quarter from 0.97% a year ago.
RBI Monetary Policy:2018 ,increase the repo rate by 25 basis points - 01 Aug 18
Highlights:
The six-member monetary policy committee (MPC) of the Reserve Bank of India (RBI) decided to increase the repo rate by 25 basis points to 6.5% due to inflation concerns.
This was announced in the Bi-Monthly Monetary Policy review meeting held on 1 August 2018.
Five members of the MPC voted for the rate hike.
Repo Rate is the rate at which the RBI lends money to commercial banks in the event of any shortfall of funds.
Reverse repo, the rate at which the RBI borrows money from commercial banks within the country, is adjusted to 6.25%.
The RBI has projected the inflation at 4.6 % in Q2, 4.8% in H2 of 2018-19 and 5.0% in Q1 of 2019-20 "with risks evenly balanced".
Seema Nanda became the first Indian- American ever to be the Chief Executive Officer (CEO) of National Committee - 01 Aug 18
Highlights:
Seema Nanda, the Indian origin woman leader who took over as the CEO of Democratic Party of the United States and thus became the first Indian - American ever to be the Chief Executive Officer (CEO) of any major US party.
Indian-American Seema Nanda, who took over as the CEO of the opposition Democratic National Committee.
In this capacity, she is responsible for the day-to-day operations of the powerful Democratic National Committee (DNC).
She would play a key role in party's winning strategy in the mid-term November elections, for which the DNC has set a target of winning back the House of Representatives from the Republicans.
"Scutoid": The newest shape discovered by the scientists in human cells - 01 Aug 18
Highlights:
"Scutoid" is the name given to the brand new shape discovered by the scientists that is being heralded as the newest addition to geometry.
"Scutoid" is the name given to the newest shape discovered by the scientists in human cells.
This discovery was made while studying nature's way of moulding tissue to form the skin, cavity linings and the building blocks of organs.
The shape has five sides on one end and six on the other and a triangular surface on one of its longer edges.
Scientists have referred to it as a twisted prism kind of shape that allows the tissue to mould around organs.
The research that is the result of a US-EU collaboration first discovered the existence of the new shape through computations modelling, which was later confirmed through experiments investigating its presence in different kinds of tissues and animals.
Apple Inc. became the first U.S. company to surpass $1 trillion in market value - 02 Aug 18
Highlights:
Apple Inc. company became the first U.S. company (and also probably of the world) to surpass $1 trillion in market value.
American technology giant Apple Inc. became the first-ever U.S. company to surpass $1 trillion in market capitalization on 2 August 2018.
On this day, the shares of the world's most valuable public company rose $5.89, or 2.9%, to $207.39, making it worth slightly more than $1 trillion.
Apple's rise has been propelled by the sustained success of the iPhone developed under late co-founder Steve Jobs, a product visionary who helped revive the company from a death spiral in the late 1990s.
Apple isn't the world's first company to claim the $1 trillion title. In 2007, PetroChina Co.'s market cap surpassed that level by some measures, though the Chinese oil and gas producer's complicated corporate structure kept most of its shares locked up in government hands.
Outside of the public markets, there is Saudi Arabian Oil Co. (Saudi Aramco), the state-owned oil company.
It weighed an initial public offering that could value the business at as much as $2 trillion.
Outstanding Parliamentarian Awards: Presidents confers to five MPs - 02 Aug 18
Highlights:
President Ram Nath Kovind has conferred Outstanding Parliamentarian Awards on five Members of Parliament.
Recipients are :
Dr Najma Heptulla:
She is former Rajya Sabha MP. She was selected for this award for the year 2013.
Hukumdev Narayan Yadav:He is Lok Sabha MP. He was selected for this award for the year for 2014.Ghulam Nabi Azad: He is Rajya Sabha and was selected for this award for the year for 2015. He is leader of Opposition in Rajya Sabha representing Congress party.
Dinesh Trivedi: He is Lok Sabha MP and was selected for 2016. Bhartruhari Mahatab: He is Lok Sabha MP and was selected for 2017.He is Biju Janata Dal (BJD) leader.
The award was established in 1992 by Shivraj Patil who was then Speaker of Lok Sabha.
Indian Parliamentary Group selects outstanding sitting Member of Parliament after considering his/her overall contribution in Parliament.
The award is aimed to motivate elected representatives to work better.
Government introduces new scheme 'Seva Bhoj Yojna' - 02 Aug 18
Highlights:
The Ministry of Culture, Government of India has introduced a new scheme namely 'Seva Bhoj Yojna' with a total outlay of Rs. 325.00 Crores for Financial Years 2018-19 and 2019-20.
The scheme envisages to reimburse the Central Government share of Central Goods and Services Tax (CGST) and Integrated Goods and Service Tax (IGST)so as to lessen the financial burden of such Charitable Religious Institutions who provide Food/Prasad/Langar (Community Kitchen)/Bhandara free of cost without any discrimination to Public/Devotees.
The Charitable Religious Institutions such as Temples, Gurudwara, Mosque, Church, Dharmik Ashram, Dargah, Matth, Monasteries etc. which have been in existence for at least five years before applying for financial assistance/grant and who serve free food to at least 5000 people in a month.
Ministry of Culture will register the eligible charitable religious institutions for a time period ending with finance commission period and subsequently the registration may be renewed by the Ministry, subject to the performance evaluation of the institutions.
The details of registered institutions will be available on an online portal for the viewership of public, GST authorities and entity / institution itself.
The entity / institution will be permitted to submit the reimbursement claim of the GST and Central Government share of IGST to designated authority of GST Department at State level in the prescribed format during the validity of registration.
It would be the responsibility of the institutions/entity to intimate the Ministry about any changes being made in Memorandum of Association, Office bearers or addition / deletion of the location of the free food services.
All the eligible institutions should be registered with Darpan portal.
All applications along with supporting documents received from the institutions in the Ministry shall be examined by the committee constituted for the purpose within 4 weeks and on the basis of the recommendation of the committee.
Competent authority in the Ministry shall register charitable religious institutions for reimbursing claim of CGST and Central Government share of IGST paid on above mentioned specific items.
Kumar Mangalam Birla and Y.C. Deveshwar appointed as non-official independent directors in Air India - 02 Aug 18
Highlights:
Kumar Mangalam Birla and Y.C. Deveshwar were appointed as non-official independent directors in Air India on 1 August 2018.
Both are renowned industrialists.
It is perhaps for the first time that big industrialists like them have been named on the board of a public sector enterprise.
Birla heads the $44.3 billion multinational Aditya Birla Group, which operates in 35 countries across six continents.
Deveshwar is the chairman of ITC, a Kolkata-based company having diversified business in Fast Moving Consumer Goods (FMCG) sector and hotels among others.
BIS banned the use of three chemicals in printing of packaging materials used for food products - 03 Aug 18
Highlights:
The Bureau of Indian Standards (BIS) banned the use of which three chemicals in printing of packaging materials used for food products.
The three products are toluene, titanium acetylacetonate and phthalates.
The BIS in an internal meeting , decided to restrict use of three chemicals - toluene, titanium acetylacetonate and phthalates in printing of packaging materials used for food products.
Toluene, which is a chemical that is used in paint thinners, is known to migrate between layers of packaging and potentially cause damage to liver and kidneys in humans.
Though widely used in India to print on packaging materials, toluene is banned in food industry across the developed nations.
Pradhan Mantri Ujjwala Yojana (PMUY) achieved 5 crore beneficiaries - 03 Aug 18
Highlights:
Centre's ambitious Pradhan Mantri Ujjwala Yojana (PMUY) achieved the milestone target 5 crore beneficiaries.
It has announced by the Union Minister for Oil and Natural Gas Dharmendra Pradhan on 3 August 2018.
On achieving this milestone figure, Lok Sabha Speaker Sumitra Mahajan handed over 5 croreth LPG connection under PMUY in the Parliament House.
The Government launched PMUY on 1st May 2016 and it is being implemented by Ministry of Petroleum and Natural Gas through its oil marketing companies i.e., IOC, BPCL and HPCL through their network of distributors across the country.
Through PMUY, initially, 5 crore below poverty line (BPL) households were targeted for providing deposit free LPG connections to BPL households by 31 March 2019.
In a record time of 28 months for its launch, PMUY achieved the initial target of providing 5 crore LPG connection to BPL households.
Delhi Gujarat as the most investor-friendly state in India - 03 Aug 18
Highlights:
Delhi state replaced Gujarat as the most investor-friendly state in the latest NCAER State Investment Potential Index (N-SIPI) that was released on 3 August 2018.
Delhi moved one spot up to replace Gujarat as the most investor-friendly state in the latest State Investment Potential Index (N-SIPI).
This index has been constructed on the basis of six pillars that are classified under the following four broad categories - factor-driven (land and labour), efficiency-driven (infrastructure), growth-driven (economic climate, and political stability and governance), and perceptions driven (responses to the surveys).
It is worth mentioning that Andhra Pradesh topped the list in the business reforms action plan ranking released by the Department of Industrial Policy and Promotion (DIPP).
Commerce Minister Suresh Prabhu launches logo, tagline for Geographical Indications - 03 Aug 18
Highlights:
Commerce and Industry Minister Suresh Prabhu launched a logo and tagline for Geographical Indications (GI) to increase awareness about intellectual property rights (IPRs) in the country.
A Geographical Indication (GI) product is primarily an agricultural, natural or a manufactured product (handicraft and industrial goods) originating from a definite geographical territory.
Typically, such a name conveys an assurance of quality and distinctiveness, which is essentially attributable to the place of its origin.
Darjeeling Tea, Tirupathi Laddu, Kangra Paintings, Nagpur Orange and Kashmir Pashmina are among the registered GIs in India.
The initiative would help promote awareness and importance of GI products.
The ministry has launched a contest for designing a logo and tagline for GIs.
The ministry is working on ways to promote these products.
It is engaging with e-commerce players for their online sale.
Tech Mahindra inks MoU with Telangana for India's first Blockchain district - 04 Aug 18
Highlights:
The Telangana State Information Technology, Electronics and Communication department (ITE&C) signed an MoU with Tech Mahindra to launch India's first Blockchain district.
It will be a centre of excellence, an incubator and process development for the emerging technology with innovative infrastructure and facilities to foster growth of Indian blockchain start-ups and companies.
Tech Mahindra as a founding member of the blockchain district will provide the platform and technology assistance to all the incubators in it.
Tech Mahindra will also empower accelerators to develop and solve market problems across its global customer ecosystem.
Further, the Telangana ITE&C Department will provide regulatory and policy support to enable and promote Blockchain growth both in India and globally.
The launch of the Blockchain district is a moment in history, it would be a global talent hub which can unlock the value of blockchain technology in democratising data and solving big scale world problems.
It is also a huge step in reskilling and right skilling the workforce of the future. Blockchain experts will be our crowning jewels as together we work towards making India the blockchain capital of the world.
It will provide an opportunity for the blockchain ecosystem in India to collaborate and work towards building a blockchain district in Telangana and transforming India as the blockchain capital of the world.
Supersonic Interceptor Missile Successfully Test Fired In Odisha - 04 Aug 18
Highlights:
India has successfully test fired an indigenously-developed supersonic interceptor missile from a test range off the Odisha coast to validate some improved features.
The state-of-the-art missile was test fired from a canister at 11.24 am engaging a simulated target at low altitude.
The interceptor, an advanced air defence missile which is yet to get a formal name, was positioned at launchpad-4 of the Integrated Test Range on Dr Abdul Kalam Island and roared on its trajectory to hit the target mid-air on sea surface.
It is capable of destroying incoming hostile ballistic missiles.
The interceptor is a 7.5-metre-long single-stage solid rocket propelled guided missile equipped with a navigation system, a hi-tech computer and an electro-mechanical activator.
The interceptor missile had its own mobile launcher, secure data link for interception, independent tracking and homing capabilities and sophisticated radars.
FICCI FLO launches mobile app for women's wellness - 04 Aug 18
Highlights:
FICCI Ladies Organisation, the women's wing of Federation of Indian Chamber of Commerce and Industry has launched a mobile application aimed at creating awareness on preventive healthcare.
The mobile application "WOW" (Wellness of Women) is backed by city-based Apollo Hospitals Group that offers access to renowned doctors and provides health tips.
This easy to use platform allows users to talk to doctors through video conferencing or connect with them via voice or email.
Users can also upload clinical information such as reports, images and scans so that experts can provide an opinion within a stipulated time.
Apollo has partnered with FLO by way of extending much needed healthcare for women across the country.
The emphasis will be more on generating awareness and preventive measures along with providing international care treatment.
NITI Aayog Launches Global Hackathon to Crowdsource Mobility Solutions - 04 Aug 18
Highlights:
The NITI Aayog has launched a global mobility hackathon "Move Hack" to crowdsource future mobility solutions for India.
It envisaged to be one of the largest hackathons in the world.
It is focused on 10 themes and open to individuals from all nationalities.
The hackathon will have an online leg, followed by a Singapore leg, and the finals in New Delhi.
Move Hack is the first platform in the world which has enmeshed public transport, private transport, road safety, multimodal connectivity and new age transport technologies such as zero-emission vehicles and intra-city aerial transport in a hackathon platform spearheaded by a government.
India has some of the most diverse problem contexts in the world.
If you can solve for India, you can solve for the world and we will help you get there.
The top 30 solutions emerging out of the online leg will be mentored in Singapore and the top 20 teams from Singapore leg will participate in the final round to be held in New Delhi on September 5 and 6.
Awards for the hackathon include recognizing top 10 winners with total prize of more than Rs. 2 crore.
The winners will be announced during the Move Summit 2018, which is also organised by the NITI Aayog on September 7 and 8.
Rapidly evolving technologies and business models for delivering mobility services have dramatic potential to transform the global transportation sector.
Mobility that ranges from pedestrian and personal transport to public transit and freight movement is extremely critical and impacts rural and urban daily lives.
India elected president of Asia-Pacific Institute for Broa dcasting Development - 05 Aug 18
Highlights:
India has been elected as the President of the Asia-Pacific Institute for Broadcasting Development (AIBD) for a period of two years.
India got elected against Iran during voting which took place at the 44th annual gathering of AIBD in Colombo yesterday.
Director General of All India Radio F. Sheheryar was re-elected as chair of the executive board while Sri Lanka was elected as vice-chair.
Broadcasters from 26 countries in the region including India are full members of the organization.
AIBD was established in 1977 under the auspices of UNESCO.
It is a unique regional inter-governmental organisation and is mandated to achieve a vibrant and cohesive electronic media environment in the Asia-Pacific region through policy and resource development.
The three-day gathering was inaugurated by Sri Lankan Minister of Finance and mass media Mangala Samarweera.
Mughalsarai Junction railway station to be named Pt. Deen Dayal Upadhyay Junction - 05 Aug 18
Highlights:
Uttar Pradesh's iconic Mughalsarai Junction was on 5 August 2018 formally renamed after RSS ideologue Deen Dayal Uphadyay as Pt. Deen Dayal Upadhyay Junction.
The BJP president Amit Shah, Railway Minister Piyush Goyal and Uttar Pradesh Chief Minister Yogi Adityanath took part in a grand renaming event at the station.
Upadhyay was found dead in mysterious circumstances near the Mughalsarai station in February 1968. Mughalsarai is also the birthplace of former prime minister Lal Bahadur Shastri.
Mughalsarai Junction is a century-old railway station on the busy Delhi-Howrah route and is famous for having the largest railway marshaling yard in Asia.
It is also the fourth busiest railway junction in India.
On paper, Mughalsarai station got a new name after Uttar Pradesh Governor Ram Naik gave his assent to the proposal in June 2018.
From 5 August 2018 the new name made its entry into the railway system and on IRCTC site the name was found after entering the initials DDU.
World Badminton Championship final: PV Sindhu wins silver,loses to Carolina Marin - 05 Aug 18
Highlights:
Ace Indian shuttler P V Sindhu finished second best winning silver medal at World Championships 2018 of Badminton in women's singles category held at Nanjing, China.
It makes Sindhu only Indian to have four world championships podium finishes.
Earlier she had won two bronze medals at 2013 (Guangzhou) and 2014 (Copenhagen) editions.
PV Sindhu was completely outclassed by Carolina Marin.
PV Sindhu's hopes of winning her first World Championships gold medal faced a familiar roadblock, which goes by the name of Carolina Marin.
The Spaniard absolutely dominated over her opponent in the second game, to win her third World Championships gold.
Sindhu started off strongly, leading by 14-11 in the first game at one stage.
Sindhu lost 21-19, 21-10 in the final and had to settle for a silver medal for the second straight time in World Championships.
Ajay Data, first Indian elected in to ICANN - 05 Aug 18
Highlights: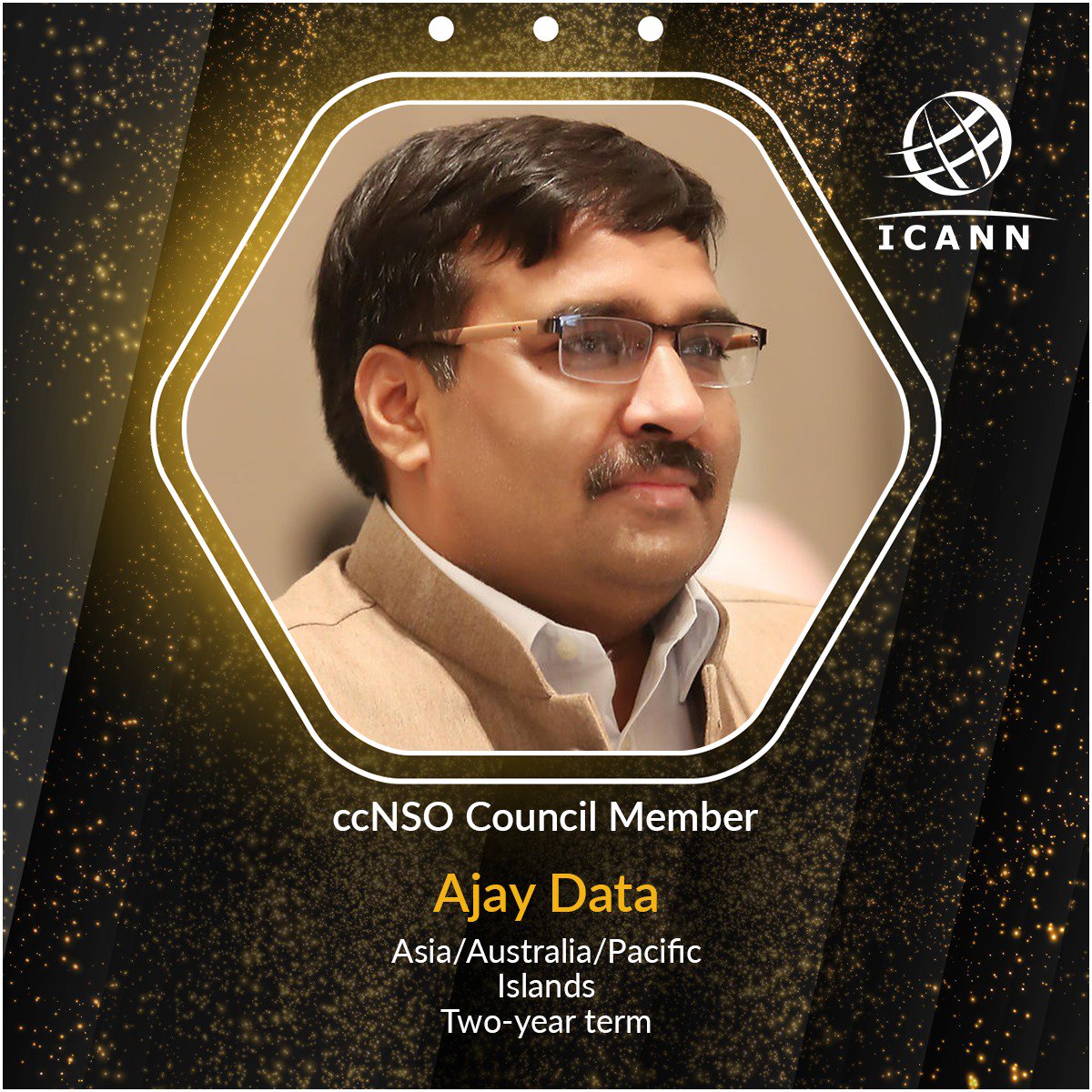 The nominating committee of Internet Corporation for Assigned Names and Numbers (ICANN) has selected Ajay Data as a new council member of Country Code Supporting Organisation (ccNSO).
He is the Founder & CEO of Data XGen Plus and a global leader in email linguistic services.
Ajay Data is the first Indian to have been selected as a member of ccNSO and will be representing India at a global level.
He will be the custodian of Asia, Australia and Pacific Islands as a member of ccNSO.
Data has got a two-year term and will take up the position during ICANN 63 Meet in Spain in October 2018.
The members of ccNSO, which is ICANN's policy development body for ccTLD (country code top-level domains) issues, are all country code top level domain operators from around the world.
The ccNSO of the ICANN is the policy-development body for global issues regarding country code top-level domains (ccTLD) within the ICANN structure.
Indra Nooyi will step down as CEO, PepsiCo,replced by Ramon Laguarta - 06 Aug 18
Highlights:
Indra Krishnamurthy Nooyi will step down as the CEO of PepsiCo after 12 years in the position.
She has been taking over the reins of the global giant in 2006.
Ms. Nooyi steered the company though the 2008 financial crisis and herself remained in the spotlight as one of the most powerful women on the planet.
The 62 year old Ms. Nooyi born in Chennai where she studied at the Madras Christian College.
She went to the Indian Institute of Management, Kolkata before coming to the U.S in 1980 for a second master's degree at the Yale School of Management.
In India, she played cricket and was lead guitarist in an all-girl rock band.
She has been a relentless champion of India-U.S partnership.
Ms. Nooyi is a member of the U.S-India Strategic Partnership Forum (USISPF board.
She had earlier served as chair of the US - India Business Council.
As CEO, she grew revenue more than 80%, outperforming our peers and adding a new billion-dollar brand almost every other year.
And shareholders have benefited: $1,000 invested in PepsiCo in 2006 is worth more than two-and-a-half times that amount today.
Ms. Nooyi has been overseeing 260,000 global employees of the company that has under its umbrella, Frito-Lay chips, Tropicana juices, Gatorade, Quaker foods, and several soft drink brands including Pepsi.
Ms. Nooyi tried to reposition the company's image at a time consumers are increasingly wary of junk food. Under her, PepsiCo began focussing on products that include fruits, vegetables, whole grains, nuts, and gave an emphasis on less sugar and fat. She has said this transformation would be a long-drawn one.
The 54-year-old Ramon Laguarta will succeed Ms. Nooyi as CEO.
Ms. Nooyi will step down as CEO on October 3, but will remain Chairman until early 2019 to ensure a smooth and seamless transition.
Rajan Nanda a noted industrialist Escorts Group passed away - 06 Aug 18
Highlights:
Rajan Nanda, a noted industrialist associated with which group Escorts Group passed away on 6 August 2018.
The 76-year old Rajan Nanda was Chairman & Managaing Director (CMD) of the Escorts Group.
The noted engineering company that operates in the sectors of agri-machinery, construction and material handling equipment, and railway equipment.
Rajan Nanda had been at the helm of Escorts since 1994.
He was married to Hindu cinema icon Raj Kapoor's daughter Ritu.
He was Amitabh Bachchan's daughter Shweta's father-in-law.
Justice Banerjee and Saran, and Justice Joseph swearing-in:SC - 06 Aug 18
Highlights:

Justice K.M. Joseph is scheduled to take oath as Supreme Court judge, third in line to Justices Indira Banerjee and Vineet Saran.
A few Supreme Court judges met Chief Justice of India Dipak Misra about the issue of the government superceding the Collegium to alter the seniority of Justice K.M. Joseph, who is scheduled to take oath as Supreme Court judge, third in line to Justices Indira Banerjee and Vineet Saran.
The Chief Justice told the judges that he would take up the matter with the government and meet with Attorney-General K.K. Venugopal.
According to the circular, Justices Banerjee and Saran would take precedence over Justice Joseph.
Though the Supreme Court Collegium of Chief Justice Dipak Misra, Justices Ranjan Gogoi, Madan B. Lokur, Kurian Joseph and A.K. Sikri had on July 16 separately reiterated Justice Joseph's name as Supreme Court judge, an August 3, 2018 communication from the Department of Justice to the Secretary General of the Supreme Court.
The President has directed that the oath of affirmation should be administered first to Justice Banerjee, then Justice Saran and finally to Justice Joseph.
The oath ceremony circular issued by the Supreme Court clearly complies with the President's direction.
The Collegium, which had separately reiterated Justice Joseph's name and done so before recommending the names of Justice Banerjee and Saran, had made its intention clear that they wanted Justice Joseph to be ranked senior in the Supreme Court to the other two judges.
This is the second time that Justice Joseph has been superceded as Supreme Court judge.
The first time was when his name was originally recommended by the Collegium to the Supreme Court along with Indu Malhotra, then a senior advocate, on January 10 this year.
As the sitting Chief Justice of Uttarakhand High Court, Justice Joseph ranked senior to Ms. Malhotra, who was a direct selection from the Bar.
But the government returned Justice Joseph's file and appointed Ms. Malhotra as Supreme Court judge in April.
However, this alteration of seniority does not in any way affect Justice Joseph's tenure in the Supreme Court.
He would rise in the apex court hierarchy to preside over court number three before retiring on June 16, 2023. Both Justices Banerjee and Saran would retire in 2022.
Justice Joseph, as Uttarakhand Chief Justice, authored the judgment which quashed the President's rule in the State and restored the Congress government.
Child Mortality Rate: India is far behind to meet 2030 targets - 06 Aug 18
Highlights:
The number of neonatal deaths remains around 2.4 times higher than the target.
Almost half of the districts in India are not on track to reduce the mortality rates of newborns and meet the target set under the Sustainable Development Goals for 2030.
India still has the world's highest number of deaths among children under five and newborns, around 1.1 million per year.
The study by Austria-based non-profit International Institute for Applied Systems Analysis, is the first to evaluate neonatal and under-five mortality at a district level in India, as well as a state level.
Under the World Health Organization's Sustainable Development Goal 3 (SDG3), all countries should aim to reduce neonatal mortality to 12 deaths per 1,000 live births per year, and under-five mortality to a maximum of 25.
Researchers used data from the National Family Health Survey, a survey of the full birth history of women aged 15-49, carried out most recently in 2015-16, and used the data from the previous round conducted in 2005-06 to model future trends.
Poverty and neonatal deaths:
They found that the various measures employed in India have cut the number of deaths of under-fives by around half in in the past 23 years, from 109 deaths per 1,000 live births in 1990 to around 50 in 2013, but this is still double the target.
The number of neonatal deaths remains around 2.4 times higher than the target, at around 29 deaths per 1,000 live births.
The picture, however, is very complex. For example, the under-five mortality rate for boys in the South West district of Delhi is 6.3 per 1,000 live births.
However, in Rayagada in Odisha, the mortality rate is 141.7.
The researchers found that just nine per cent of districts in India overall have so far reached the SDG3 targets for neonatal mortality, with 14 % reaching the targets for under-five mortality.
The vast majority of the worst performing states on mortality rates are in the poorer states of north-central and eastern India, although there are some high-risk districts in richer, more developed states such as Andhra Pradesh and Gujarat.
Almost all districts in the most populous states of Uttar Pradesh, Bihar, Madhya Pradesh, and Chhattisgarh will fail to achieve the SDG3 goal on neonatal mortality.
In Uttar Pradesh, the research showed that not a single district would meet the target for under-five mortality.
Socioeconomic and geographic disparities:
There is also some variation between genders.
The female neonatal mortality rate is below that of males, which is expected as this is the global trend.
However, this is not the case with under-five mortality, indicating gender discrimination.
Much of the variation is likely due to socioeconomic and geographic disparities.
District-level female literacy rates vary from 24-89 per cent while urbanisation ranges from 0-100 %.
Veteran Congress leader RK Dhawan passes away - 07 Aug 18
Highlights: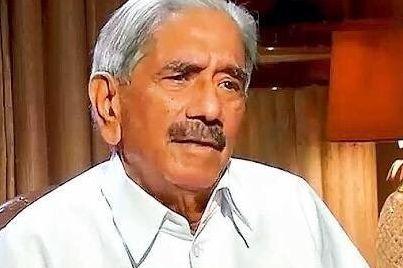 Former Union minister and Indira Gandhi's close confidant RK Dhawan died at the age of 81.
His tireless spirit, immeasurable commitment & untiring dedication to the Congress ideals will always be remembered.
Rajinder Kumar Dhawan was a Rajya Sabha member and a private secretary to Indira Gandhi for a long time.
During his years as Indira Gandhi's personal secretary, from 1962 to 1984, Dhawan reportedly wielded immense clout, with some claiming that he controlled information and access to the then prime minister.
During the Emergency years (1975-77), Dhawan was among Indira Gandhi's inner circle of leaders.
After Rajiv Gandhi took over the reins of the Congress party and the government following his mother's assassination, there was talk of Dhawan being sidelined.
However, later Dhawan returned to party affairs and was elected to the Rajya Sabha in 1990.
He had also been a member of the Congress Working Committee.
He was appointed minister of state (independent charge) Housing and Urban Development (1995-1996).
Dhawan also served as a member on various parliamentary committees.
He tied the knot at the age of 74 with Achla in 2011. He is survived by his wife.
Maruti Suzuki Baleno become the first Maruti Suzuki car to be sold as a Toyota - 07 Aug 18
Highlights:
Maruti Suzuki Baleno is poised to become the first Maruti Suzuki car to be sold as a Toyota, as was reported in media reports on 6 August 2018.
Suzuki Motor Corp. is likely to supply as many as 25,000 Maruti Suzuki Baleno premium hatchbacks each year to Toyota Motor Corp. as the car gets set to become the first cross-badged product of the auto makers.
Toyota will start hawking the Baleno through its own dealership network from the first quarter of next fiscal year.
Pie: The latest version of Android operating system officially released by Alphabet Inc - 07 Aug 18
Highlights:
The latest version of Android operating system that was officially released by Google's parent company Alphabet Inc. is named as Pie.
Google officially released the new version of its highly popular Android mobile operating system on 6 August 2018.
This new version has been named Android Pie (or simply Android 9).
Google typically names its new flavors of Android alphabetically and after something sugary.
For example, the previous Android version was called Oreo. Before that were Nougat, preceded by Marshmallow and Lollipop.
Android Pie mostly focuses on behind-the-scenes improvements designed to make Android phones work faster while saving precious battery life.
Google's Android is the most dominant mobile operating system on the Earth.
It powers almost 9 out of every 10 smartphones shipped globally. So updates in the software could eventually signal changes for how most of the world uses its phones.
Maitree 2018 :Indo -Thailand Joint Military Exercise to be held - 07 Aug 18
Highlights:
Exercise Maitree is a joint military exercise between Indian Army and Royal Thai Army which will be conducted from 06 to 19 August 2018 in Thailand.
It is a platoon level exercise which comprises of infantry component.
The opening ceremony started with familiarization of organisation and display of weapons & equipment of both armies.
The exercise will emphasize to hone the tactical and technical skills in joint counter insurgency and counter terrorist operations in rural and urban scenario under UN mandate.
Due emphasis will be laid on increasing interoperability between forces from both countries which is crucial for success of any joint operation.
Both sides will jointly train, plan and execute a series of well developed tactical drills for neutralization of likely threats that may be encountered in urban warfare scenario.
Experts from both sides will also hold detailed discussions to share their experience on varied topics for mutual benefit.
Exercise Maitree will contribute immensely in developing mutual understanding and bonhomie between the two armies in order to counter terrorism.
World's 1st hypersonic aircraft nuclear warheads sucessfully test fired by China - 08 Aug 18
Highlights:
China successfully tested its first hypersonic aircraft which has the ability to carry nuclear warheads and penetrate any current generation anti-missile defence system owing to its high speed and 'unpredictable trajectory'.
Test firing first hypersonic aircraft capable of carrying nuclear warheads.
The test of the Xingkong-2, or Starry Sky-2, was conducted in a target range located in northwest China).
The United States and Russia have been carrying out similar experiments.
Launched by a multi-stage rocket, China's hypersonic aircraft wave rider was released in the air after about 10 minutes.
Wave rider is a flight vehicle that flies in the atmosphere and uses shockwaves generated by its own hypersonic flight with the air to glide at high speed, Song Zhongping, a military expert, told the Global Times.
The wave rider is expected to be tested more frequently in future before being handed over for deployment to the People's Liberation Army.
It flew independently, made large-angle turning manoeuvres, and landed in the targeted area as planned.
The flight vehicle reached 30 km in altitude at Mach 5.5-6.
Various parameters were proved and the flight vehicle was fully recovered, which marks the successful launch of Xingkong-2, and the first flight of a Chinese wave rider.
M.Karunanidhi, a legendary leader of Tamil Nadu, passed away - 08 Aug 18
Highlights:
M.Karunanidhi, the stalwart of the Dravid politics of the South and a legendary leader of Tamil Nadu, passed away on 7 August 2018.
M.Karunanidhi was a 5-time Chief Minister of Tamil Nadu.
He became the third Chief Minister of the state in 1969 when he took his first term as Chief Minister after demise of the then CM and his political guru Annadurai.
He became state's CM later in 1971, 1989, 1996 and 2006.
He was President of the Dravid Munnetra Kazhagam (DMK) since last 50 years.
Around 5 years back he had declared his son M.K.Stalin as his political heir.
Karunanidhi breathed his last at Kaveri Hospital in Chennai on 7 August 2018.
He was a prolific writer and scriptwriter for Tamil films before his entry into politics. He continued writing film scripts even taking plunge into politics.
He was a pillar of the Dravid movement started by Periyar.
He was one among the so-called Dravid Trinity, the other two being Periyar and Annadurai.
Despite belonging to a regional party, Karunanidhi's political identity was acknowledged across the country.
He was perhaps the only leader who was able to part of every type of coalition government at the Centre – be it Congress-led UPA, the BJP-led NDA or the various opposition fronts.
However, an unprecedented political drama took place after his death at the AIADM government rejected DMK's demand of burial of the late leader on the banks of Marina Beach in Chennai.
DMK approached the Madras High Court, which on 8 August 2018 gave its ruling in favour of DMK. Later on that day Karunanidhi was cremated with full state honours at the Marina Beach.
Parliament passes Criminal Law (Amendment) Bill, 2018 - 08 Aug 18
Highlights:
Parliament has passed Criminal Law (Amendment) Bill, 2018 prescribing death penalty to those convicted of raping girls below age of 12 years and making law against such sexual offences more stringent.
The Bill replaces the Criminal Law (Amendment) Ordinance promulgated on April 2018.
The Bill amends Indian Penal Code (IPC), Criminal Procedure Code, Protection of Children from Sexual Offences (POCSO) Act and Indian Evidence Act.
It provides for stringent punishment of jail term of minimum 20 years or life imprisonment or death for rape of girl less than 12 years.
It provides punishment with imprisonment for rest of life or death sentence in case of gang rape of girl below 12 years.
It increases minimum punishment from 10 years to 20 years for crime of rape of girl under 16 years, which can be extended to imprisonment for rest of life.
It also increases minimum punishment for rape of women from rigorous imprisonment of 7 years to 10 years, which can be extended to life imprison.
It provides for speedy investigation and trial of cases involving above offences, which must be completed in two months.
It proposes 6 months' time limit for disposal of appeals in rape cases.
It provides dedicated manpower for investigation of rape cases in time bound manner.
It provides no provision for anticipatory bail for person accused of rape or gang rape of girl under 16 years.
It has also been provided that court court has to give notice of 15 days to Public Prosecutor and representative of victim before deciding bail applications in case of rape of a girl under 16 years of age.
S. Gurumurthy appointed to the board of RBI - 08 Aug 18
Highlights:
The Centre has appointed RSS ideologue S. Gurumurthy and Satish Kashinath Marathe as part time non-official directors on the central board of Reserve Bank of India for four years.
The department of personnel and training (DoPT) issued their appointment notification.
The Appointments Committee of the Cabinet (ACC) headed by Prime Minister Narendra Modi approved their names as recommended by the department of financial services, Ministry of Finance.
World's first thermal battery plant to be unveiled in Andhra Pradesh - 09 Aug 18
Highlights:
The world's first-ever facility to create thermal batteries will be inaugurated tomorrow in Andhra Pradesh, as reported by ANI.
The world's first-ever facility to create thermal batteries will be inaugurated tomorrow in Andhra Pradesh, as reported by ANI.
The state's Chief Minister N Chandrababu Naidu will be present at the unveiling of the plant, that will see thermal batteries being manufactured by Bharat Energy Storage Technology Private Limited (BEST).
These batteries are based on alternative sources of energy production, and their presence is expected to reduce the dependence on fossil fuels.
Through thermal batteries, BEST will look to store energy that can power telecommunications, commercial enterprises, electric vehicles as well as charging systems.
Not only will it help create renewable energy, but these batteries are also expected to help provide energy to remote areas.
As per the plans known, BEST aims to commercially open up the plant by May 2019, where it could provide an initial capacity of 1000MW.
In its first phase, it will produce batteries for telecom, mini/microgrids, and electric buses, that are expected to run for up to 800kms on a single charge.
By 2025, BEST aims to expand the capacity of its thermal battery plant to 10GW.
This technology, patented in India by Dr Patrick Glynn in 2016, scores over Li-ion batteries due to lesser heat sensitivity, as well as a smaller carbon footprint.
In addition, these also outperform solar panels, which are expensive to maintain, and highly weather-dependent during operation.
While conforming to the Indian government's 2030 e-vehicles goal, BEST also plans to make batteries that are completely free of hard metal or inflammable substances, so that re-usable materials could make up 95 % of all thermal batteries.
TRAI chairman R.S. Sharma gets extension - 09 Aug 18
Highlights:
The Union government extended the term of Telecom Regulatory Authority of India (TRAI) chairman R.S. Sharma till September 2020.
His term was to end this week. As per the government notification, he will remain in post till September 30, 2020, when he turns 65.
Recently, Mr Sharma hogged the headlines when he threw a controversial challenge to hack his Aadhaar by publicly disclosing his Aadhaar number on Twitter.
Mr Sharma, who once headed the country's ambitious Unique Identification Authority of India (UIDAI), which executes the Aadhaar programme, insisted that no harm was caused to him by those who are sceptical of Aadhaar programme and its collection of biometric data of citizens.
However, in an oblique dig at one of the top regulators in the country, the UIDAI asked the citizens to not disclose their Aadhaar number as it was contravention of the law.
The notification extending his term was issued by the Department of Personnel and Training (DoPT) after the Appointments Committee of the Cabinet (ACC) headed by Prime Minister Narendra Modi cleared his extension.
Interestingly, former Commerce Secretary Rita Teotia, a Gujarat cadre IAS who superannuated in July this year, was said to be a front runner for the post.
She had worked as additional secretary, Telecom.
Harivansh Narayan Singh elected as the new Deputy Chairman of the Rajya Sabha - 09 Aug 18
Highlights:
Harivansh Narayan Singh was elected as the new Deputy Chairman of the Rajya Sabha in a close election.
Harivansh, belonging to the Janata Dal (United), was elected on 9 August 2018.
He was the National Democratic Alliance (NDA) candidate for the post.
While he secured 125 votes in his favour, 105 members voted against him.
He was inspired by Jaiprakash Narayan and dropped his surname.
He is preceded by P.J.Kurien, who completed his term as Deputy Chairman on 1 July 2018.
The post has been lying vacant since then.
Congress MP B.K. Hariprasad stood against Harivansh in this election.
At the last minute, the Nationalist Congress Party (NCP) withdrew their candidate Vandana Chavan after it learned of BJD's support to the NDA.
Vice-President M.Venkiah Naidu is the Chairperson of the Rajya Sabha.
RBI to pay Rs 50,000 cr dividend to govt for F.Y-2018 - 09 Aug 18
Highlights: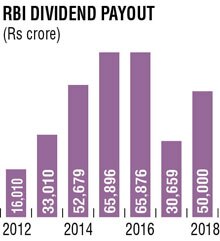 The Reserve Bank of India(RBI) has decided to pay a dividend of Rs 50,000 crore to the Union government for the year ending 30 June, 2018.
The decision was taken at its board meeting.
The Central Board of Directors of the Reserve Bank of India, at its meeting held on 8 August, 2018, approved the transfer of surplus amounting to Rs 500 billion for the year ended 30 June, 2018 to the Government of India.
The RBI follows July-June financial year.
The RBI had last year transferred a surplus of Rs 30,659 crore as dividend to the government for the year ended 30 June, 2017, which was less than half of what it paid in the previous year (Rs 65,876 crore).
Earlier in March this year, the central bank had paid an interim dividend of Rs 10,000 crore for 2017-18.
The surplus payout in June 2017 year was low on account of expenses incurred on the printing of new currency notes following demonetisation effected on 9 November, 2016.
Khangchendzonga Biosphere Reserve Becomes 11th Biosphere Reserve - 10 Aug 18
Highlights:
The Khangchendzonga Biosphere Reserve has become the 11th Biosphere Reserve from India that has been included in the UNESCO designated World Network of Biosphere Reserves (WNBR).
The decision to include Khangchendzonga Biosphere Reserve in WNBR was taken at the 30th Session of International Coordinating Council (ICC) of Man and Biosphere (MAB) Programme of UNESCO held at Palembang, Indonesia, from July 23-27, 2018.
India has 18 Biosphere Reserves and with the inclusion of Khangchendzonga, the number of internationally designated WNBR has become 11, with 7 Biosphere Reserves being domestic Biosphere Reserves.
Khangchendzonga Biosphere Reserve in Sikkim is one of the highest ecosystems in the world, reaching elevations of 1, 220 metres above sea-level.
It includes a range of ecolines , varying from sub-tropic to Arctic, as well as natural forests in different biomes, that support an immensely rich diversity of forest types and habitats.
The core area of the Biosphere Reserve is a major transboundary Wildlife Protected Area.
The southern and central landscape, which makes up 86% of the core area, is situated in the Greater Himalayas.
The northern part of the area accounts for 14% is characterized by trans-Himalayan features.
Buffer zones are being developed to promote eco-tourism activities.
Plantation and soil conservation work is also being carried out.
The core zone - Khangchendzonga National Park was designated a World Heritage Site in 2016 under the 'mixed' category.
Many of the mountains, peaks, lakes, caves, rocks, Stupas (shrines) and hot springs function as pilgrimage sites.
Over 118 species of the large number of medicinal plants found in Dzongu Valley in north Sikkim are of ethno-medical utility.
The transition zone is targeted for eco-development activities, afforestation, plantation of medicinal herbs and soil conservation measures.
World Biofuel daybeing observed on 10th August 2018 - 10 Aug 18
Highlights:
World Biofuel Day is observed every year on 10th August.
The main aim is to create awareness about the importance of non-fossil fuels as an alternative to conventional fossil fuels and to highlight the various efforts made by the Government in the biofuel sector.
The World Biofuel Day is being observed by the Ministry of Petroleum & Natural Gas for the last three years.
This year, it is proposed to hold the World Biofuel Day programme at Vigyan Bhawan, New Delhi on 10th August, 2018.
There will be separate interactive sessions on ethanol, bio-diesel, bio-CNG and 2nd Generation biofuels after the inaugural session.
Biofuels have the benefits of reducing import dependency on crude oil, cleaner environment, additional income to farmers and employment generation in rural areas.
The biofuels programme is also in synergy with the Government of India initiatives for Make in India, Swachh Bharat and enhancing farmers' income.
Since 2014, the Government of India has taken a number of initiatives to increase blending of biofuels.
These interventions of the Government of India have shown positive results.
Ethanol blending in petrol has increased from 38 crore litres in the ethanol supply year 2013-14 to an estimated 141 crore litres in the ethanol supply year 2017-18.
Bio-diesel blending in the country started from 10th August, 2015 and in the year 2018-19, Oil Marketing Companies have allocated 7.6 crore litres of biodiesel.
Oil PSUs are also planning to set up 12 Second Generation (2G) Bio-refineries to augment ethanol supply and address environmental issues arising out of burning of agricultural biomass.
The Government approved the National Policy on Biofuels-2018 in June 2018.
The policy has the objective of reaching 20% ethanol-blending and 5% biodiesel-blending by the year 2030.
Among other things, the policy expands the scope of feedstock for ethanol production and has provided for incentives for production of advanced biofuels.
Recently, the Government has increased the price of C-heavy molasses-based ethanol to Rs. 43.70 from Rs. 40.85 to give a boost to EBP Programme.
Price of B-heavy molasses-based ethanol and sugarcane juice-based ethanol has been fixed for the first time at Rs. 47.40.
The Government has reduced GST on ethanol for blending in fuel from 18% to 5%.
The Ministry of Petroleum & Natural Gas is making all efforts to increase ethanol supply for petrol and has taken several steps in this direction.
Rekha Sharma appointed as New National Commission for Women Chairperson - 10 Aug 18
Highlights:
Rekha Sharma was appointed as chairperson of the National Commission for Women (NCW).
Prior to this appointment, she was member of the Commission and was holding the additional charge of chairperson after Lalitha Kumaramangalam had demitted office in September 2017.
NCW is a statutory body established under the National Commission for Women Act, 1990. It was established in January 1992.
It is apex national level organization of India the mandate of protecting and promoting the interests of women.
It also reviews constitutional and legal safeguards for women..
As a member of the Commission, she visited and inspected a number of psychiatric institutions, custodial homes throughout the country and interacted with women admitted in these institutions.
The National Commission for Women will stay true to its mission of upholding women's constitutional and legal rights and facilitating redressal of their grievances.
Ms Sharma was recently embroiled in a controversy after she recommended abolishing the practice of "confessions" in churches as it can lead to blackmailing of women, after such a case came to light in Kerala.
Rajya Sabha passes amendments to SC/ST Act - 10 Aug 18
Highlights:

The Rajya Sabha unanimously cleared the amendments to the Scheduled Castes and Scheduled Tribes (Prevention of Atrocities) Act, overturning a March 2018 Supreme Court judgment pertaining to safeguard against the arrests under the Act.
The Bill was passed by the Lok Sabha earlier this week.
Lok Sabha has already cleared changes to the Act, overturning the Supreme Court's judgment.
The amendments provide that no preliminary enquiry will be required for registration of an FIR against any person under the Act; and the investigating officer will not require approval for arrests, if necessary.
The provision of anticipatory bail as allowed by the Supreme Court has also been done away with.
14 States had already constituted 195 special courts for deciding cases under the Act. Some States have declared district and session courts as special courts.
The amendments include a timeline of two months for completing the investigations and filing a chargesheet after registering the FIR.
The cases are to be disposed of within two months of filing the chargesheet.
The law should have been brought under the 9th schedule of the Constitution (for protection against judicial review), or else the amendments would be challenged in the court again.
Centre launches portal for scientific research, funding - 11 Aug 18
Highlights:
The Union science ministry's communication wing, Vigyan Prasar, has launched the India Science Technology and Innovation portal that can help with such queries.
Currently the portal can be queried for information about the organisations carrying out research, those funding them, international collaborations, the scientists involved in the research, the states in which they are being carried out, their achievements and impact.
There's also a compilation of technologies developed in India, the organisations that have developed these technologies, those that have funded them and the status of the technologies.
A major thrust of the portal is to reach out to students, researchers, scholars, scientists both from India and abroad, so that they can choose from the mine of fellowships, scholarships and funding and startup opportunities that India puts on their plate.
The portal follows a launch this week of India Science (indiascience.in), an Internet-based science channel, to showcase the developments in science and technology in India.
Both the portal and the channel are part of a push by the Science Ministry to improve its public outreach.
By next year, the Ministry hopes to offer science programmes on Doordarshan and eventually launch a dedicated science channel.
According to a roadmap prepared by the Union government, the Science Ministry proposes to spend Rs.15 crore over five years to cover costs of portal development and updates.
Venezuela will continue to sell oil to India despite US ban - 11 Aug 18
Highlights:
Despite US sanction against Venezuela's export of crude oil , India is to import crude oil from the Latin American country.
Venezuela's crude shipments to India, its third largest export market after the U.S. and China, fell 21% in the first six months of the year.
Venezuela's plans are on to boost production at home and that oil trade with India will continue unabated despite U.S. sanctions.
Venezuela has been affected by U.S. sanctions.
These are economic sanctions, aggression, against the people of Venezuela.
As a result, production has come down. But will continue oil trade with India.
Venezuela shipped 2,80,000 barrels per day (bpd) of heavy crude to India in the first half of the year, down from 3,55,500 bpd shipped in the corresponding period of last year.
The Latin American country's oil production averaged 1.58 million bpd in the first five months of 2018, its lowest annual level since 1985.
Oil is the world's most wanted resource. And Venezuela has the world's largest certified oil reserves. It also has huge coltan reserves.
India had assured Venezuela that it would not support unilateral sanctions.
The aggression against countries like Venezuela and Iran by the U.S. is hurting India as well.
V.S. Naipaul, Who Explored Colonialism Through Unsparing Books, Dies at 85 - 11 Aug 18
Highlights:
V.S. Naipaul, the Nobel laureate died at his home in London at the age of 85.
He documented the migrations of peoples, the unraveling of the British Empire, the ironies of exile and the clash between belief and unbelief in more than a dozen unsparing novels and as many works of nonfiction.
Mr. Naipaul was born of Indian ancestry in Trinidad, went to Oxford University on a scholarship and lived the rest of his life in England, where he forged one of the most illustrious literary careers of the last half-century. He was knighted in 1990.
He was also a lightning rod for criticism, particularly by those who read his portrayals of third-world disarray as apologies for colonialism.
Yet Mr. Naipaul exempted neither colonizer nor colonized from his scrutiny.
He wrote of the arrogance and self-aggrandizement of the colonizers, yet exposed the self-deception and ethical ambiguities of the liberation movements that swept across Africa and the Caribbean in their wake.
He brought to his work moral urgency and a novelist's attentiveness to individual lives and triumphs.
A Hindu, though not observant, Mr. Naipaul was a staunch defender of Western civilization. His guiding philosophy was universalism.
Brief History:
Vidiadhar Surajprasad Naipaul was born on Aug. 17, 1932, in Chaguanas, Trinidad, where his paternal grandfather had emigrated from India in the 1880s as an indentured servant to work on the sugar plantations.
His father, Seepersad, was a newspaper reporter for The Trinidad Guardian and an aspiring fiction writer who as a child was luckily allowed to go to school; his older brother was sent to work in the cane fields for eight cents a day and his sister remained illiterate.
His mother, Droapatie Capildeo, was from a large, prosperous family, and when Mr. Naipaul was 6 the family moved in with them in a big house in Port of Spain.
The second of seven children, he was particularly close to his older sister, Kamla. His younger and only brother, Shiva, who was also a novelist, died in 1985.
Educated in English schools in Trinidad, Mr. Naipaul said he owed his writing ambitions to his father, who read to him, among other things, from Booker T. Washington's "Up From Slavery."
His first years in England in the 1950s were full of panic and anxiety. In 1952, while at University College, Oxford, he had a mental breakdown.
His first novel, "The Mystic Masseur" (1957), about Ganesh Ramsumair, a failed schoolteacher who becomes a masseur and later guru and politician in Trinidad, was well received.
His breakthrough was his joyous, deeply autobiographical fourth novel, "A House for Mr. Biswas" (1961).
In 1955 Mr. Naipaul married Patricia Hale, an Englishwoman he had met at Oxford.
Mr. Naipaul began to travel in Africa in the 1970s. His collection "In a Free State," from 1971, about a gay English civil servant and a "compound wife" who take a road trip through an unnamed African country that closely resembles Idi Amin's Uganda, won the Booker Prize that year.
Mr. Naipaul's novel "A Bend in the River" (1979) centers on an Indian from East Africa in an unnamed, newly independent African nation that resembles Zaire under the dictator Mobutu Sese Seko. Mr. Naipaul had written about Mobutu in his 1975 essay "A New King for the Congo," in which he compared the contemporary place to the one Conrad had described in "Heart of Darkness
In "A Bend in the River," the protagonist spits on the naked body of his Belgian lover.
In his 1975 novel "Guerrillas," the English girlfriend of an exiled South African resistance hero acts on her fantasies of native sexual power to disastrous effect.
Former Chilean President Michelle Bachelet appointed new UN human rights chief - 12 Aug 18
Highlights:
Michelle Bachelet of Chile, newly-appointed as the next UN High Commissioner for Human Rights.
She was appointed byUN Secretary-General António Guterres.
The United Nations General Assembly in New York approved the nomination of former two-time President of Chile, Michelle Bachelet, as the next UN High Commissioner for Human Rights, effective from 1 September.
As a physician, she knows the trials of people thirsting for health and yearning to enjoy other vital economic and social rights. And she knows the responsibilities of both national and global leadership.
Her predecessor in this position, Zeid Ra'ad Al Hussein, who took on the role in September 2014 and who Mr. Guterres described as having served with "leadership, passion, courage and skill" for the past four years.
Michelle Bachelet will be the seventh High Commissioner since the office was created in 1993.
Bachelet most recently had served as President (first women) of Chile (from 2014 to 2018 and 2006 to 2010).
She was first Executive Director of UN-Women between 2010 and 2013. She has also served as Minister of Defence and Minister of Health in Chile.
The High Commissioner, is the principle official who speaks out for human rights across the whole UN system, strengthening human rights mechanisms; enhancing equality; fighting discrimination in all its forms; strengthening accountability and the rule of law; widening the democratic space and protecting the most vulnerable from all forms of human rights abuse.
Axis Bank introduces iris authentication for Aadhaar-based transactions - 12 Aug 18
Highlights:
Axis Bank has become the first bank in the country to introduce Iris Scan Authentication feature for Aadhaar-based transactions through its micro ATM tablets.
This service, which requires a customer to scan their iris on a tablet, will boost the bank's financial inclusion efforts by making Aadhaar authentication process hassle-free and offering easier access to digital banking for consumers especially in the rural parts of the country.
Micro ATMs completely eliminate the requirement of debit cards, passwords, PINs, and user IDs, and empower consumers to avail banking services using only their Aadhaar numbers and biometrics (iris scan/fingerprint scan).
The bank has deployed highly secure iris powered micro ATM tablets which are STQC certified and UIDAI compliant registered devices with completely integrated iris sensors.
Iris scan technology is completely contactless and provides up to 98.2 % authentication success rate (as per study conducted by the International Centre for Biometric Research) and offers an edge over other prevalent biometric modes.
Process of transaction through iris scan :
The process of transaction through iris scan is very simple.
Customer need to select the desired service (funds transfer, cash withdrawal) and feed-in their Aadhaar numbers in the micro ATM.
Next, they will have to choose 'IRIS' as the desired mode of authentication. Verification will be done by scanning the eyes of the customers through the tablet's iris sensor camera in 3-5 seconds.
The transaction will be completed after the biometric details are verified from the UIDAI database.
Axis Bank is presently running a pilot program for its customers at eight branches in rural segment largely covering areas of Punjab, Haryana, Gujarat and Andhra Pradesh.
The Bank is also exploring the application of iris-based Aadhaar authentication for varied services such as loan processing, insurance, eKYC account opening and others, most likely extending to the semi-urban and urban regions as well.
International Youth Day observed on 12 August - 12 Aug 18
Highlights:
International Youth Day being observed on 12 August like every year.
International Youth Day is aimed to draw attention to a given set of cultural and legal issues surrounding youth.
The first IYD was observed on 12 August, 2000.
There are currently 1.8 billion young people between the ages of 10 and 24 in the world.
This is the largest youth population ever. But 1 in 10 of the world's children live in conflict zones and 24 million of them are out of school.
Political instability, labour market challenges and limited space for political and civic participation have led to increasing isolation of youth in societies.
12 August was first designated International Youth Day by the UN General Assembly in 1999.
It serves as an annual celebration of the role of young women and men as essential partners in change, and an opportunity to raise awareness of challenges and problems facing the world's youth.
"Safe Spaces for Youth":
The theme for this year is 'Safe Spaces for Youth'.
Youth need safe spaces where they can come together, engage in activities related to their diverse needs and interests, participate in decision making processes and freely express themselves.
Safe spaces such as civic spaces enable youth to engage in governance issues.
Public spaces afford youth the opportunity to participate in sports and other leisure activities in the community.
Digital spaces help youth interact virtually across borders with everyone; and well planned physical spaces can help accommodate the needs of diverse youth especially those vulnerable to marginalization or violence.
Ensuring that safe spaces are inclusive, youth from diverse backgrounds especially those from outside the local community, need to be assured of respect and self-worth.
In humanitarian or conflict prone settings for example, youth may lack the space to fully express themselves without feeling uncomfortable or unwelcome.
Similarly, without the existence of safe space, youth from different race/ethnicity, gender, religious affiliation or cultural background may feel intimidated to freely contribute to the community.
The 2030 Agenda for Sustainable Development, specifically Goal 11, emphasizes the need for the provision of space towards inclusive and sustainable urbanization.
Furthermore, the New Urban Agenda (NUA) reiterates the need for public spaces for youth to enable them to interact with family and have constructive inter-generational dialogue.
Additionally, the World Programme of Action for Youth (WPAY) which is the UN framework for youth development, prioritizes the provision of "leisure activities" as essential to the psychological, cognitive and physical development of young people.
As more and more youth grow in a technologically connected world, they aspire to engage deeper in political, civic and social matters, and the availability and accessibility of safe spaces becomes even more crucial to make this a reality.
Veteran parliamentarian Somnath Chatterjee dies at 89 - 13 Aug 18
Highlights:
Somnath Chatterjee, one of the longest innings of any MP in the Lok Sabha, passed away following a heart attack. He was aged 89.
The stalwart of Indian politics has delivered more than 500 speeches in Parliament.
Brief History:
He was born in Tezpur, Assam in 1929 to NC Chatterjee, who was once president of the Akhil Bharatiya Hindu Mahasabha, and Binapani Debi.
He was educated in Kolkata and the United Kingdom.
A Barrister-at-Law from Middle Temple in UK, Chatterjee was a member of the Communist Party of India (Marxist) for four decades from 1968 to 2008, till he was expelled.
In 1971, he became a member of the Lok Sabha for the first time supported by the CPM.
He was subsequently re-elected nine times, except in 1984 when he lost to Mamata Banerjee - a win that catapulted her into politics.
He was honoured with the 'Outstanding Parliamentarian Award' in 1996.
Unanimously Elected speaker of the Lok Sabha in 2004 during the UPA-I government, he was also the first communist in the country to become Speaker.
Severely criticised for his comment Supreme Court was encroaching on the right of the legislature by issuing orders on the proceedings of the Jharkhand Assembly during a vote of confidence.
In 2008, he was expelled from his party for refusing to resign as the Speaker after his party withdrew support to the UPA-I government.
He believed the Speaker's post is above any party politics.
He retired from active politics in 2009.
His book 'Keeping The Faith: Memoirs Of A Parliamentarian' in 2010.
Liveability Index : Pune most livable, Rampur in UP is the worst - 13 Aug 18
Highlights:
According to the ranking of 111 major cities on livability index released by the urban affairs ministry, Pune, Navi Mumbai and Greater Mumbai are the most livable cities.
While three cities from Maharashtra have made it to the top 10 list, Uttar Pradesh and Tamil Nadu, which have high number of big cities could not make it to the first 10.
Rampur in Uttar Pradesh is at the bottom of the list.
The ease of living framework covered four areas - institutional, social, economic and physical<
While three cities from Maharashtra have made it to the top 10 list, Uttar Pradesh and Tamil Nadu, which have high number of big cities, could not make it to the first 10.
The capital cities of poll-bound Madhya Pradesh and Chhattisgarh have found place in the top 10.
Rampur in Uttar Pradesh is at the bottom of the list.
This is the first-ever exercise undertaken by the government to rank cities on their "ease of living" parameters.
Though initially there was plan to cover 116 cities, both 100 smart cities and those with more than one million population. Four cities - Howrah, New Town Kolkata and Durgapur - did not participate in the survey.
Moreover, Naya Raipur and Amaravati did not fit into the parameters as these are Greenfield cities.
The ease of living framework covered four areas - institutional, social, economic and physical, which were broken down into 15 categories and 78 indicators.
Evaluation of cities was done on a 100-point scale across 78 indicators.
While institutional and social parameters carried 25 points each, a maximum of 45 points were allocated for the physical parameters and the rest five for economic parameters.
'Digital North East Vision 2022'released in Guwahati - 13 Aug 18
Highlights:

The 'Digital North East Vision 2022' Document, emphasizing on leveraging digital technologies to transform the lives of people of the northeast and enhance the ease of living released in Guwahati.
The Vision Document has released by Union Minister for Electronics and Information Technology Ravi Shankar Prasad in the presence of Chief Ministers and IT Ministers of North East States.
The Document identifies eight digital thrust areas - Digital Infrastructure, Digital services, Digital empowerment, Promotion of Electronics Manufacturing, Promotion of IT and ITES including BPOs, Digital Payments, Innovation and Startups and Cybersecurity.
State-wise roadmaps for implementing digital initiatives in the North East States have also been developed.
Through these, the Vision Document aims to empower the people of the North Eastern region.
India's first all-woman SWAT team gets cracking, to secure Independence Day function - 13 Aug 18
Highlights:
Delhi Police has inducted an all-woman Special Weapons and Tactics (SWAT) team comprising 36 commandos.
It is the first-ever by any police force in India, for anti-terrorist operations.
The elite women commandos, hailing from north-eastern states, will be deployed at strategic locations for securing the upcoming Independence Day celebrations.
Presiding over the induction ceremony, Union home minister Rajnath Singh expressed happiness that the Delhi Police launched raised an all-woman SWAT team.
They will be deployed during the upcoming Independence Day celebrations.
The 36 women SWAT commandos have undergone a rigorous 15-month training programme that includes basic, commando and advanced honing of skills under the tutelage of National Security Guard trainers.
The government has increased fund allocation for the Delhi Police from Rs 6,378.18 crore in 2017-18 to Rs 7,426.98 crore in 2018-19 - an increase of 15 % to ensure this.
The government has also sanctioned procurement of the Facial Recognition System for the Crime Unit and 2,700 hand-held devices with SIM card for equipping constables with e-beatbooks.
A proposal for the recruitment of 12,000 additional personnel in the Delhi Police is under consideration, and approval has already been granted for 3,139.
The government also created 4,227 posts in 2016, and crime investigation has been separated from law-and-order functions with an aim to improve the conviction rate.
Justice Manjula Chellur appointed as New Chairperson of Appellate Tribunal for Electricity - 14 Aug 18
Highlights:
Smt. Justice Manjula Chellur took Oath as Chairperson, Appellate Tribunal for Electricity, Ministry of Power.
Prior to this, Smt. Justice Manjula Chellur was Chief Justice of Bombay High Court.
Tribunal Bar Association President Shri M.G. Ramachandran assured the Bench for full cooperation of the Bar Members in day to day business.
Brief
History:
Smt. Justice Manjula Chellur was born on 5th December, 1955 in Karnataka.
She received her Bachelor of Arts degree from Allum Sunmangalamma Women's College, Bellary, and went on to earn her law degree from Renukacharya Law College, Bangalore.
In 1977, the Supreme Court of India sponsored her on a Gender & Law fellowship to England's University of Warwick.
In 2013, Smt. Justice Manjula Chellur received an honorary doctorate from Karnataka State Women's University.
She was the first woman Chief Justice of Calcutta High Court.
Smt. Justice Manjula chellur also served as the Chief Justice of Kerala High Court and the first female judge of the Karnataka High Court.
She demitted her office as Chief Justice of Bombay High Court upon attaining the age of superannuation on 4th December, 2017.
Iran Unveils Next Generation Fateh Mobin missile,Rising Tensions With US - 14 Aug 18
Highlights: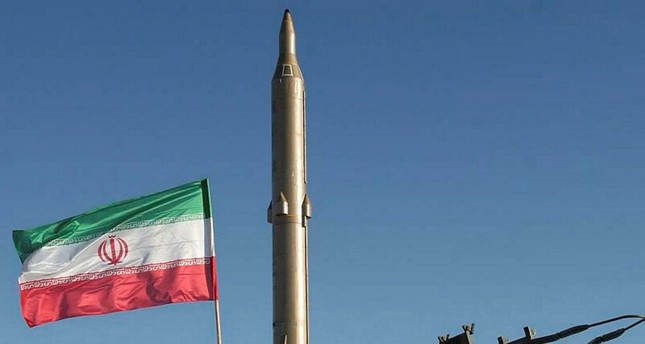 Iran has unveiled a next generation short-range ballistic missile.
It vowed to further boost its capabilities, at a time of rising tensions with the United States.
The new Fateh Mobin missile had "successfully passed its tests" and could strike targets on land and sea.
The new missile's range was not given, but previous versions had a range of around 200 to 300 kilometres.
The "Fateh-110 missile" was test-fired by Iran during naval exercises in the Strait of Hormoz last week.
A US general described the exercises as designed to send a message, following threats from Iran that it could shut down the vital, oil-shipping waterway in retaliation for renewed sanctions.
Earlier, this year President Donald Trump pulled out of the 2015 nuclear deal with Iran and world powers in May.
Iran's missile programme is a major bone of contention, particularly with the United States and its allies, but is seen as vital by Iran to its defensive posture in a troubled region.
ISRO plans to launch TV channel to promote scientific temper - 14 Aug 18
Highlights:
Indian Space Research Organisation (ISRO) is planning to launch a TV channel to promote scientific temper among people and conduct training camps for school students.
ISRO will organise capacity building programmes for students from class 8 to 10 to inculcate scientific temper among them.
Presently, Isro chief is K.Sivan.
The space agency will select students and organise training camps for 25 to 30 days.
During this period the students will be allowed to visit laboratory and make their small satellite.
This channel will inculcate scientific temper among people.
Besides, ISRO was planning to set up an incubation centre for start-ups with ideas in the field of space technology.
Our aim is that the best brain and the research and development should be utilised.
Govt announces Rs 10,000 crore connectivity plan for NE states - 14 Aug 18
Highlights:
The government has announced a mega investment and connectivity programme for the north-eastern states.
It will inflow of nearly Rs 10,000 crore through over 400 programmes expected to be rolled out in the next four years.
The investments relate to enhancing the telecom infrastructure in the state.
The programmes aim to give a booster to the telecom infrastructure in the region, where some of the states share their border with China.
It will entail investments of Rs 7,800 crore for enhancing towers, optic fibre and other connectivity initiatives.
The investments relate to enhancing the telecom infrastructure in the state, apart from setting up BPOs, boosting electronics manufacturing, giving a push to digital payments
This is the first time that the central government has conducted an in-depth analysis of the strength and weaknesses of the various states in the north-eastern region before finalising a comprehensive investment programme as part of "Digital-North-East-Vision-2022".
The programmes aim to give a booster to the telecom infrastructure in the region, where some of the states share their border with China.
It will entail investments of Rs 7,800 crore for enhancing towers, optic fibre and other connectivity initiatives.
As part of this, an electronics manufacturing cluster was inaugurated at Guwahati.
The idea is to leverage digital technologies to transform the lives of the people of the north-eastern region and ensure inclusive and sustainable growth.
A total of eight thrust areas have been identified for boosting the telecom and IT investments in the region and these include digital infrastructure and services, electronics manufacturing, setting up of BPOs, start-up push and enhancing cyber security.
Improving mobile connectivity and providing high-speed internet through fibre, wireless and other alternate technologies will be worked out.
Also, we will focus on enhancing the digital delivery of government services and increasing the participation of the local population in such initiatives.
The government is also looking at providing mobile-based services in the official language of the various states for better connect with the locals. Special provision will also be made to empower women in digital programmes, as per the Vision Document.
Setting up of BPOs and IT-enabled services will be accorded special status.
The number of BPO seats provided for the region have been increased from 5,000 to over 10,000.
The government also plans to encourage the setting up of start-ups in the region in line with similar initiatives across major technology hubs such as Bangalore, Hyderabad, Pune and Gurgaon.
Start-up and innovation hubs will be set up to provide a comprehensive eco-system and support to new digital initiatives.
Third Party Survey Report on Station Cleanliness: Jodhpur, Marwar ranked cleanliest rail stations - 15 Aug 18
Highlights:
Union Railway Ministry released Third Party Survey Report on Station Cleanliness which ranked 407 railway stations including 75 A1 category stations, 332 A category stations on basis of cleanliness performance.
Jodhpur ,Rajasthan was ranked first in survey A1 category stations, Marwar (Rajasthan) first in A category stations and North Western Railway first among all Zonal Railways.
This was third such audit cum cleanliness survey conducted by Indian Railways to increase level of cleanliness under Swachh Bharat Abhiyan by identify unclean spots, improve cleanliness standards and propel healthy competition among railway stations.
It was conducted by Quality Council of India (QCI) with help of their partners. .
Top 10 A1 category Stations (out of 75):
Jodhpur (1st), Jaipur (2nd), Tirupati (3rd), Vijayawada (4th), Anand Vihar Terminal (5th), Secunderabad Junction (6th), Bandra (7th), Hyderabad (8th), Bhubaneshwar (9th) and Vishakhapatnam (10th).
Top 10 A category stations (out of 332):
Marwar (1st), Phulera (2nd), Warangal (3rd), Udaipur (4th), Jaialmer (5th), Nizamabad (6th), Barmer (7th), Machiryal (8th), Mysore (9th) and Bhilwara (10th)..
Top 10 Zonal Railways Rankings:
North Western Railway (1st), South Central Railway (2nd), East Coast Railway (3rd), South East Central Railway (4th),Western Railway (5th), Southern Western Railway (6th), Southern Railway (7th), Central Railway (8th), West Central Railway (9th) and Northeast Frontiers Railway (10th).
Ease of Living Index: Mumbai ranked third, Navi Mumbai one step ahead - 15 Aug 18
Highlights:
According to the ministry of housing and urban affairs, Mumbai has been ranked third, after Pune and Navi Mumbai, among 111 cities on the ease of living index.
The city scored 57.78 points as against Pune, which scored 58.11 points at the second position, while Navi Mumbai came first in India with 58.02 points.
Ease of Living Index gives thumbs up to Mumbai in public open spaces, mixed land use, compactness, but residents find the rankings surprising.
Mumbai has ranked first among mega cities in the Ease of Living Index 2018.
The index, an initiative of the Ministry of Housing and Urban Affairs, ranks cities on a 100-point scale across 78 indicators under four heads: institutional, social, economic and physical.
Physical is given the most weightage (45%), followed by social (25%), institutional (25%), while economic has the least weightage (5%).
The ministry, for the first time, conducted a survey to gauge 'livability' of each city.
Mumbai has done better in terms of public open spaces and mixed land use and compactness, securing the top slot on both fronts.
But, it has come third in assured water supply.
Under the category of physical (infrastructure), the city has secured the first position.
The city's governance has been a cause for concern, and he is not surprised it ranks 23rd on that front.
But that it has come 63rd on the economy and employment front is hard to believe.
it is odd that Mumbai has come 23rd in healthcare while Pune, Vijaywada, Jabalpur and Tirupati have performed better.
Jan Swasthya Abhiyan is one of the major problems is the primary health care services are not strong due to which the main tertiary care hospitals are overloaded.
'Ayushman Bharat-National Health Protection Scheme' (AB-NHPS) will be launched on Sept 25 - 15 Aug 18
Highlights:
'Ayushman Bharat-National Health Protection Scheme' (AB-NHPS) will be operational from September 25 on the occasion of the birth anniversary of Pandit Deendayal Upadhyay.
The healthcare initiatives of the government will have a positive impact on 50 crore Indians.
It is essential to ensure that we free the poor of India from the clutches of poverty due to which they cannot afford healthcare.
The ambitious Ayushman Bharat-National Health Protection Mission (AB-NHPM) aims to provide a coverage of Rs 5 lakh per family annually, benefiting more than 10 crore poor families.
The scheme aims to target poor, deprived rural families and identified occupational category of urban workers' families, 8.03 crore in rural and 2.33 crore in urban areas, as per the latest Socio Economic Caste Census (SECC) data, and will cover around 50 crore people.
The technology will play a crucial role in the implementation of the programme.
Testing of these technology tools under the scheme will start.
The Swachh Bharat Mission will enable lakhs of children in leading healthier lives.
Swadesh Darshan Scheme: First project North East Circuit launched - 15 Aug 18
Highlights:

First project under the Swadesh Darshan Scheme the 'North East Circuit: Imphal & Khongjom' in Manipur launched.
15 projects of Tourism Ministry for Rs.1301.47 Crores covering all North Eastern states.
The above project is the first project under the Swadesh Darshan Scheme being inaugurated in the country.
Swadesh Darshan scheme is one of the flagship scheme of Ministry of tourism for development of thematic circuits in the country in a planned and prioritised manner.
The scheme was launched in 2014 -15 and as on date the Ministry has sanctioned 70 projects for Rs.5708.88 Crore to 29 States and UTs under the Scheme.
30 projects / major components of these projects are expected to be completed this year.
The project under inauguration was sanctioned by the Ministry of Tourism in September 2015 for Rs.72.30 Crores.
The project covers two sites i.e. Kangla Fort and Khongjom. Kangla Fort is one of the most important historic and archaeological site of Manipur located in the heart of the Imphal city.
It served as the seat of Manipur's power till 1891. Kangla has a special place in the hearts and minds of the people of Manipur.
The old Govindajee Temple, outer and inner moat and other relics are perfect reflections of the rich art and architectural heritage of Manipur.
Under this project Ministry has carried out works like Restoration & Improvement of Outer & Inner Moat and Rejuvenation of Sacred Ponds; Reconstruction of Old Rampart; Sound and Light Show, Construction of Rock Garden, Utility Block; Audio Guide, Eco Friendly Conveyance, Development of Crafts Houses and Parking on Naga Nullah; Polo Gallery; Reception and Ticket Counter.
The above work has been carried out at a cost of Rs. 63.90 Crore.
Khongjom is the place where the last war of resistance of Anglo Manipur War of 1891 was fought.
Under the project a Pedestrian bridge and rejuvenation of Kombirei Lake has been carried out for Rs.4.89 Crore.
The Ministry is developing the tourism infrastructure in the region under its schemes of Swadesh Darshan and PRASHAD.
Together under both the schemes Ministry has sanctioned 15 projects covering all North Eastern states for Rs.1301.47 Crores.