Monthly Current Affairs for all banking PO,Clerk,IBPS PO,Railway,SSC,IAS,OAS Exams
More Visit www.isbtonline.com
AIIB approves infra loans worth $1.5 billion to India - 01 Mar 18
Highlights:
The Asian Infrastructure Investment Bank (AIIB) has approved $1.5 billion in loans to India for infrastructure projects in 2018.
The funds are meant for investment in energy, roads and urban development projects.
The AIIB will consider providing more funds for such projects next year.
Most of the funds for the energy sector will likely be dedicated to renewables.
India requires investments worth at least $125 billion to complete its ambitious target of adding 175 GW in renewables by the end of 2022.
Around $200 million will be invested under the National Investment and Infrastructure Fund (NIIF) framework.
India requires investments worth an estimated Rs 43 lakh crore (about $646 billion) in the infrastructure sector over the next five years.
In January, NIIF announced its tie-up with Dubai-based ports operator DP World to create a fund to invest up to $3 billion of equity in India's transport and logistics sectors.
This was NIIF's first investment, following the first close of the NIIF Master Fund in October 2017 with contributions from a subsidiary of Abu Dhabi Investment Authority and four domestic institutional investors.
It is noted that AIIB's Head Quarter's located at Beijing, China .
It has 61 Members and 23 prospective members.
It was formed on 16 January 2016 (Open for business); 25 December 2015 (Entry into force Articles of Agreement)
Union Government Launched New Blue Coloured Aadhaar Card - 01 Mar 18
Highlights:
The Unique Identification Authority of India (UIDAI) has recently launched a new blue coloured Aadhaar card or 'Baal Aadhaar' card for children aged below five years.
For enrolling a child for 'Baal Aadhaar' card, the child's birth certificate and the Aadhaar card number of one of the parents is required.
A child's blue coloured 'Baal Aadhaar' card data does not include biometrics information like fingerprints and iris scan.
A child below 5 years of age gets a blue in coloured Aadhaar known as Baal Aadhaar.
When the child becomes 5 yr old, a mandatory biometric update is required.
When the child crosses 5 years of age, a mandatory biometric update is required.
A child's Aadhaar card needs to undergo two mandatory biometric updates in future.
The first biometric update should be done once the child reaches the age of five years, and another when he or she reaches the age of 15 years.
For enrolling a child into the Aadhaar system, the child's school ID can also be used.
The child's school ID will serve as an identity proof for Aadhaar enrolment.
Steps to get a blue coloured 'Baal Aadhaar' card for a child (via UIDAI's official website):
1. Visit the enrolment centre with child's birth certificate and fill the enrolment form.
2. One of the parents must also provide their Aadhaar card number for the authentication purpose. Child's 'Aadhaar' will be linked to the UID (Aadhaar card number) of his/her parents.
3. Now, provide a mobile number that you wish to register with the blue coloured 'Baal Aadhaar' card.
3. A photograph of child will be clicked. In this case, no biometrics will be recorded as the age of the child is below 5 years.
4. After the confirmation, collect acknowledgements slip.
5. Once the verification process is completed, an SMS will be sent to the registered mobile number. Within 60 days of receiving this message, the blue coloured 'Baal Aadhaar' card will be issued to the child.
Core sector grows at 6.7% in January 2018 - 01 Mar 18
Highlights:
According to the latest data ,eight infrastructure sectors grew a faster pace of 6.7 % in January against 3.4 % in the year-ago month as petroleum refinery and cement output zoomed while steel power and coal production improved.
The eight core sectors - coal, crude oil, natural gas, refinery products, fertilisers, steel, cement and electricity had grew by 4.2 % in December and 7.4 % in November this financial year.
Petroleum refinery production spurted 11 % in January against a flat output in the year-ago month. Cement output jumped 20.7 % in the month against 13.3 % contraction in the year-ago period.
Electricity generation growth also fast paced to 8.2 % in January against 5.2 % in January 2017.
Coal sector output improved by 3 % and steel production by 3.7 % in January 2018.
Crude oil production however dropped 3.2 %, fertilisers by 1.6 % and natural gas by 1 % in the month under review.
Cumulatively, the growth in the eight core sectors during April-January this fiscal slowed to 4.3 % as against 5.1 % in the same period last fiscal.
The growth in key sectors will have implications for the Index of Industrial Production (IIP) as these eight segments account for about 41 % of the total factory output.
First Mega Food Park in Maharashtra at Satara Inaugurated - 01 Mar 18
Highlights:
The first Mega Food Park in the state of Maharashtra named as M/s Satara Mega Food Park Pvt. Ltd. launched at Village Degaon, District Satarawas.
This is the 12th Mega Food Park operationalized in the country so far and the 10th operationalized during the tenure of present government.
Under the visionary guidance of Prime Minister ShriNarendraModi, Ministry of Food Processing Industries is focusing on boosting the food processing industry so that agriculture sector grows exponentially and becomes a major contributor to doubling the farmer's income and 'Make in India' initiative of the government.
Mega Food Parks create modern infrastructure facilities for food processing along the value chain from farm to market with strong forward and backward linkages through a cluster based approach.
Common facilities and enabling infrastructure is created at Central Processing Centre and facilities for primary processing and storage is created near the farm in the form of Primary Processing Centers (PPCs) and Collection Centers (CCs).
Under the Scheme, Government of India provides financial assistance uptoRs. 50.00 Crore per Mega Food Park project.
The Minister informed that the Mega Food Park will leverage an additional investment of about Rs. 250 crores in 25-30 food processing units in the park and would eventually lead to a turnover of about Rs. 450-500 crore annually.
The Park will also provide direct and indirect employment to 5,000 persons and benefit about 25,000 farmers in the CPC and PPC catchment areas.
The government is fully committed to providing an environment that is smooth, transparent and easy for investors wanting to start an enterprise in India and in a bid to make India a resilient food economy and the Food Factory of the World, the government has made Food Processing a major thrust area of 'Make in India'.
The food processing sector will contribute immensely towards 'Doubling Farmers income' in the coming years and the Ministry is working tirelessly to achieving this goal through implementation of projects under the flagship scheme of 'Pradhan MantriKisan SAMPADA Yojana'.
The food park will be one of the best food processing industries in the country.
Food Parks is need of the hour to make the agriculture sustainable.
India spotted to third in world billionaires list - 02 Mar 18
Highlights:
According to a new study by the Shanghai-based Hurun Report China produced four new billionaires every week.
Hurun has been ranking the rich in the world for the last seven years.
The Hurun Global Rich List 2018, a ranking of the US-dollar-billionaires in the world.
India climbed back into the third spot, replacing Germany, with 131 billionaires.
The Hurun Global Rich List 2018 ranked 2,694 billionaires from 68 countries and from 2,157 companies.
Total wealth increased by a staggering 31% to $10.5 trillion, equivalent to 13.2% of global GDP, and almost double the 7% of global GDP six years ago.
It has been an outstanding year for billionaires, 1,508 individuals in the list saw their wealth increase and there were 567 new faces."
The Chinese are adding more billionaires than any other country and has managed to put the US behind for the third year running.
China has 819 billionaires compared with 571 in US.
Beijing is the 'Billionaire Capital of the World' for the third year running, ahead of New York. Guangzhou added 16 billionaires to propel it into the Top 10.
Jeff Bezos is at the top of the list with a wealth of $123 billion, a year-on-year growth of 71%.
He is followed by 87-year-old Warren Buffett, with a 31% year-on-yea increase in his wealth, and becoming the second person ever to break through the $100 billion barrier.
Bill Gates dropped down to third place this year.
Last year Gates donated $4.6 billion worth of Microsoft shares to his foundation, his largest donation since 2000.
Mark Zuckerberg is at the fourth position andhis wealth grow 36% to $79 billion.
India stands third in the list of countries with the most number of billionaires, with 131 individuals who have wealth of more than $1 billion.
Combined wealth of the Indian Billionaires increased by 49% year-on-year to $454 billion.
Mumbai is the preferred hub for most Indian billionaires, followed by New Delhi.
Thirty one billionaires migrated from India, with the UAE, the UK and the US as preferred destinations.
India's GDP touches $6 trillion by 2022, we expect the number of billionaires to at least double from the current number.
Navjot Kaur, the first Indian woman to win gold at Asian Wrestling Championships - 02 Mar 18
Highlights:

India's 28-year-old Navjot Kaur defeating her opponent, Miya Imai from Japan with an easy 9-1 victory.
Navjot Kaur has written a new page in the history books.
Kaur has become the first Indian women to have won the top spot with gold medal, at the Asian Wrestling Championships held in Bishkek, Kyrgyzstan.
Najot Kaur won the title in the 65 kg category defeated her opponent from Japan.
At the Asian Wrestling Championships, India has so far bagged one gold medal, two silver medals and a bronze medal.
India were at the second spot in the medals tally.
Vinesh Phogat and Pinki of Indian Railways also bagged silver medals.
Sakshi Malik won the bronze medal in the 62 kg category in the same championship.
Malik defeated Ayaulym Kassymova of Kazakhstan by 10-7. Malik earned the spot to compete for the bronze medal by defeating Jiae Choi of Korea.
Back in 2011, Kaur was eliminated in the semi-finals at the hand of Banzyaragzh Oyunsuren of Mongolia but managed to won bronze medal.
In two years time, in 2013, at the 2013 Wrestling World Cup Kaur won the bronze medal.
However, a couple of months later, Navjot Kaur won the silver medal at the Asian Wrestling Championships held in New Delhi.
Navjot Kaur's strive for gold was reaching new highs and then came in the 2014 Commonwealth Games.
15th Finance Commission to commission study on cess collections of Centre - 02 Mar 18
Highlights:
The 15th Finance Commission will commission legal studies on the cesses and surcharge levied by the central government but from which no share is devolved to the states.
The Finance Commission recommends a ratio in which the tax money collected by the central government is to be divided among the states every five years.
It has begun work and will submit its report by October 2019.
In the pre-GST era, collections from direct taxes like income tax and corporate tax and indirect taxes including excise duty and service tax were divided between the centre and the state in a ratio recommended by the Constitutionally-mandated Finance Commission.
Goods and Services Tax (GST) was rolled out from July 1 last year subsuming excise duty and service tax along with other central and state levies.
The 15th Finance Commission is headed by N K Singh will suggest what will be states' share in direct tax and GST collected by the centre.
In both scenarios, cesses and surcharge levied by the Centre are not included in the divisible pool.
The 15th Finance Commission will get "some legal studies" done on the entire cess and surcharges.
The previous 14th Finance Commission had raised the share of states in centre's tax revenue to a record 42 % for five year period starting 2015-16, up from previous 32 %.
World's Largest Solar Park Launched In Karnataka - 02 Mar 18
Highlights:
The world's largest solar park set up at an investment of Rs.16,500 crore at Pavagada in Karnataka's Tumakuru district was launched by Chief Minister Siddaramaiah.
The 2,000 MW park, named as 'Shakti Sthala', spans across 13,000 acres spread over five villages and is a benchmark in the unique people's participation in power model put on ground, according to officials.
The park's development is anchored by the Karnataka Solar Power Development Corp. Ltd (KSPDCL), an entity formed in March 2015 as a joint venture between Karnataka Renewable Energy Development Ltd (KREDL) and Solar Energy Corp. of India (SECI).
The project has been executed within a record time of two years, with zero land acquisition.
Moreover, the farmers who have leased out their land are reaping greater benefits with Rs. 21,000 per acre being offered as rental, an amount which has the scope to grow by five per cent every two years, he said.
The beneficiaries of this project were 2,300 Pavagada farmers.
Karnataka has emerged as the third largest producer of renewable energy.
The park will create employment and act as an incentive for natives and farmers to explore new opportunities of socio-economic growth in the region.
The state has witnessed an overall increase in capacity to 2,3379 MW as on January 2018.
600 MW solar power generation has been commissioned during December 2017 and balance capacity of 1400 MW will be available by December this year.
Earlier, a 648-mw power project set up by the Adani Green Energy, part of the Adani Group, in Tamil Nadu in 2016 was earlier billed as the world's largest solar plant.
India telecom operator Aircel filed for bankruptcy - 03 Mar 18
Highlights: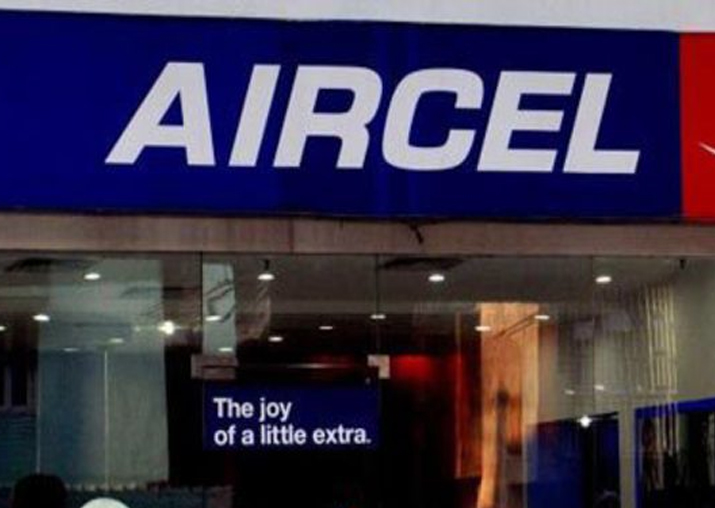 India's sixth largest telecom operator Aircel along with its units – Aircel Cellular and Dishnet Wireless filed for bankruptcy in the National Companies Law Tribunal (NCLT) in Mumbai.
It filed for bankruptcy after its Malaysian promoter Maxis Communications decided against pumping additional funds into the company.
It thus became the fourth telecom firm to wind up its operations mainly due to fierce competition and high levels of debt.
It is worth mentioning that prior to Aircel the three other telecom operators who had decided to wind-up their operations are – Anil Ambani-run Reliance Communications, Norway-based Telenor and the wireless business of Tata Teleservices.
Shankaracharya of the Sri Kanchi Kamakoti Peetam passed away - 03 Mar 18
Highlights:
Jayendra Saraswathi, the Shankaracharya of the Sri Kanchi Kamakoti Peetam – passed away.
Vijayendra Saraswathi succeeded him as the 70th Shankaracharya of the Kanchi Peetam.
Jayendra Saraswathi – the 69th Shankaracharya of the Sri Kanchi Kamakoti Peetam, passed away following a cardiac arrest at Kanchipuram.
He was the senior pontiff of the mutt founded by Adi Shankaracharya, receiving the mantle from his predecessor, the late Chandrasekarendra Saraswathi Swamigal.
Jayendra Saraswathi was at the forefront of innumerable community service initiatives such as the chain of 'Sankara Eye Hospital'.
The junior pontiff Vijayendra Saraswathi succeeded Jayendra Saraswathi.
T.Thomas, former Chairman of HLL, passed away - 03 Mar 18
Highlights:
T.Thomas, former Chairman of Hindustan Unilever Limited (then Hindustan Lever Limited or HLL), passed away on 2 March 2018 at the age of 90 in Mumbai.
He was Chairman of the company from 1973-1980 and later he served as Unilever Director.
Thomas led the company through the difficult price control era and laid the foundation for Unilever to retain the majority holding under the Foreign Exchange Regulation Act (FERA) at the time.
He was also instrumental in recasting the company's then management trainee programme whereby trainees were given an exposure of working in rural areas for their all-round development.
Thomas was also a Non-Executive Chairman of other big companies like Glaxo and Lafarge
Tata Boeing Aerospace Limited, a joint venture situated near Hyderabad - 03 Mar 18
Highlights:
Tata Boeing Aerospace Limited (TBAL)'s facility to make fuselages and secondary structures was inaugurated by Defence Minister Nirmala Sitharaman on 1 March 2018 near Hyderabad.
Tata Boeing Aerospace Limited, a joint venture between Boeing and Tata Advanced Systems Ltd.
This first-of-its-kind facility is situated Hyderabad.
Construction of the manufacturing facility began in 2016 and was completed on schedule.
The facility will also produce secondary structures and vertical spar boxes of this multi-role combat helicopter. The delivery of the first fuselage is expected in 2018.
TBAL, Boeing's first equity joint venture in India, is the result of a 2015 partnership agreement with Tata Advanced Systems Ltd (TASL).
India and Jordan signed 12 agreements - 03 Mar 18
Highlights:
India and Jordan have 12 agreements covering areas as diverse as defence, mass media, health, culture and tourism.
These agreements were signed after the highlevel talks between Prime Minister Narendra Modi and Jordanian King Abdullah II bin Al-Hussein in New Delhi.
Jordanian King was on three days visit to India. It was his only second to India, that too after more than a decade.
Agreements are:
MoU on Defence Cooperation
Cultural Exchange Programme (CEP)
Customs Mutual Assistance Agreement
MoU between PrasarBharati and Jordan TV
Twining Agreement between Agra and Petra (Jordan)
Visa waiver for diplomatic and official passport holders
MoU for long term supply of Rock Phosphate and Fertilizer/NPK
MoU for setting up of the next generation Centre of Excellence (COE) in Jordan
MoU for cooperation in the field of Health and Medicine between India and Jordan
MoU between University of Jordan (UJ) and ICCR regarding setting up of a Hindi Chair at the University
Cooperation between Indian Institute of Mass Communication (IIMC) and Jordan Media Institute (JMI).
India 12th largest overseas holder of US securities in 2017 at $147.4 bn - 04 Mar 18
Highlights:
India's exposure to US government securities rose sharply to a high of $144.7 billion at the end of 2017.
The country remained the 12th largest overseas holder of such securities, just behind oil rich Saudi Arabia, whose holding stood at $147.4 billion in December 2017.
India has been raising its holding of American government securities during last year except for a few months when the total exposure had declined.
It is compiled by the US Treasury Department.
It show that the holding of India went up to $144.7 billion in December last, an increase of little over $ 26 billion compared to the year-ago period. In December 2016, the exposure was just $118.2 billion.
While holding at the end of December is at a one-year high compared to December 2016, the exposure was slightly higher at $145.1 billion in September 2017.
In 2017, neighbouring China was the largest holder of US government securities with holdings to the tune of $1.18 trillion, followed by Japan at $1.06 trillion.
At the third position was Ireland whose exposure rose to $326.5 billion.
As per the data, Cayman Islands was at the fourth position with holding worth $269.9 billion, followed by Brazil ($256.8 billion), the UK ($250 billion), Switzerland ($249.6 billion), Luxembourg ($ 217.6 billion), Hong Kong ($194.7 billion) and Taiwan ($ 180.9 billion).
Among the BRIC countries, India had the third largest exposure while that of Russia was lower at $102.2 billion.
Earlier this month, preliminary data from the June 2017 benchmark survey of foreign portfolio holdings of US securities showed that the total value of such holding was $18.44 trillion.
Out of the total, $7.19 trillion was in equities, $10.29 trillion in long-term debt securities and $954 billion in short-term debt securities.
The previous survey, conducted as of June 30, 2016, measured the value of total foreign holdings of US securities at $17,139 billion, with holdings of $6,186 billion in US equities, $10,044 billion in US long-term debt securities and $909 billion in US short-term debt securities.
Pakistan elects first Hindu Dalit woman to Senate - 04 Mar 18
Highlights:
Rights activist Krishna Kumari Kohli has became the first-ever Hindu Dalit woman to be elected to Pakistan's Senate.
The 39-year-old Pakistan Peoples Party (PPP) leader from a village in Tharparkar is also the first-ever senator from a scheduled caste.
Kumari's rise, however, wasn't easy. Born to a poor family in February 1979, she belongs to the Kohli community.
Kumari hails from Nagarparkar where women are still deprived of basic facilities.
She battled hunger and poverty as a child and was also a victim of bonded labour.
When Kumari was a grade 3 student, she and her family were confined to a private jail for nearly three years.
The jail was allegedly owned by the landlord of Kunri of Umerkot district.
At 16, Kumari got married to Lalchand who supported her education and she got her masters degree in 2013 from Sindh University.
As an activist, she worked against bonded labour, sexual harassment at workplaces, and for the rights of women and the people of her village.
90th Academy Awards were presented on 4 March 2018 at Dolby Theatre - 04 Mar 18
Highlights:
The 90th Academy Awards were presented on 4 March 2018 at Dolby Theatre (Los Angeles).
"The Shape of Water" film won the highest 4 Oscars including the award for 'Best Picture'.
"The Shape of Water", the 2017 American fantasy drama directed by Guillermo del Toro.
The award ceremony presented by the Academy of Motion Picture Arts and Sciences (AMPAS) was held on 4 March 2018, rather than its usual late-February date to avoid conflicting with the 2018 Winter Olympics.
Guillermo del Toro won the 'Best Director' award for this film.
Best Actor award was won by Gary Oldman for his role in 'Darkest Hour' as Winston Churchill while Frances McDormand won the 'Best Actress' award for the film 'Three Billboards Outside Ebbing, Missouri'.
89-year old James Ivory became the oldest person to win an Oscar as he was awarded the Oscar for best adapted screenplay for his work on the film 'Call Me By Your Name'.
NFRA to be the independent regulator to investigate both chartered accountants and their firms - 04 Mar 18
Highlights: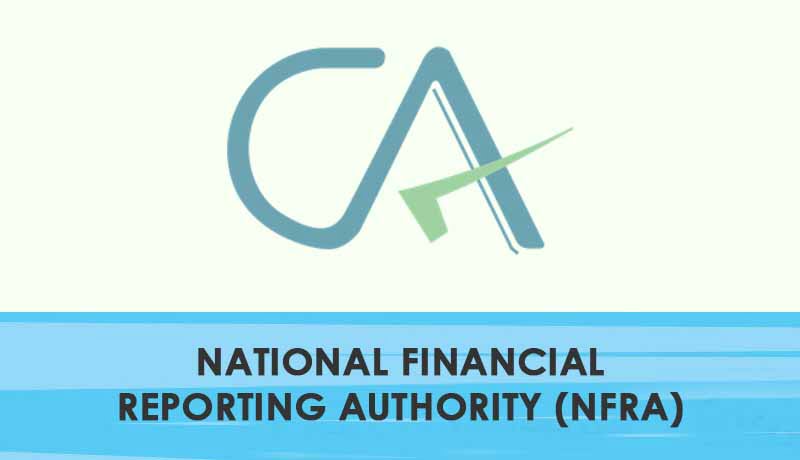 As part of the government's effort to strengthen oversight of the audit profession, the Union Cabinet paved the way for an independent regulator, which can now investigate both chartered accountants and their firms.
The name of this new proposed regulator is National Financial Reporting Authority (NFRA).
National Financial Reporting Authority (NFRA) is the name of the proposed regulator to regulate and discipline auditors.
The Union Cabinet on 1 March 2018 paved the way for establishment of NFRA.
Till date, there was no legal framework to punish errant CA firms, but now the NFRA that is expected to fill this legal lacuna.
However, the NFRA's scope is being limited to cover CAs and CA firms involved in audit of listed companies and certain large unlisted companies.
In effect, the Institute of Chartered Accountants of India's (ICAI) current disciplinary mechanism framework is not being replaced by the NFRA, but only diluted to restrict its jurisdiction to the CAs of small companies and other categories of firms.
Separately, the Cabinet gave its nod for The Fugitive Economic Offenders Bill, 2018 to re-establish the rule of law with respect to fugitive economic offenders.
Lebanon become World's third most-Indebted country - 05 Mar 18
Highlights:
The world's third most-indebted country, Lebanon is starting problem to look more like Greece financially.
Lebanon has count less on traditional sources of money from abroad, whether the diaspora or erstwhile Saudi benefactors.
The country is a political battleground between regional foes Saudi Arabia and Iran, which back opposite sides in the seven-year war next door in Syria.
That conflict has sent 1.5 million Syrians over the border, the most refugees per capita, blocked land exports and caused fights between Lebanese factions that stymied efforts to ease the strain on the country's finances.
There's also a U.S.-led effort to curb the power of Lebanese militant group Hezbollah.
Lebanese bonds have tumbled and bank deposits are growing at their slowest pace since the end of the civil war almost 30 years ago.
The budget deficit ballooned to more than 10 %of Gross Domestic Product (GDP).
Last month, the International Monetary Fund (IMF) sounded the alarm bell and the economy is on an unsustainable path and required urgent action.
The central bank needs to mitigate a slowdown in bank deposits, whose growth has helped support soaring public debt.
It currently amounts to $79 billion, or 150 %of GDP and will likely see it reach 180 %t in five years.
That would put it where Greece stands now after the country underwent the world's biggest debt restructuring in 2012.
Japan is the only country with a bigger debt ratio, but it's not at the mercy of external forces because its currency trades freely unlike dollar-pegged Lebanon or euro-member Greece.
Lebanon will seek to raise funds for a $16 billion infrastructure program at a donor conference scheduled next month in Paris.
In the markets, investors are selling, and the rise in bond yields will make servicing costs more burdensome and the level of debt even more unsustainable.
Foreign investors hold about $8 billion, or 30 %, of outstanding Eurobonds, he estimated. That's more than twice the proportion of a few years ago.
The precarious financial position reflects the increasingly dire state of the economy and deteriorating governance, with Lebanon slipping down Transparency International's corruption ranking to 143rd of 180 countries.
More than 70 % of expenditure goes on government salaries and debt servicing while up to 10 percent goes to subsidizing electricity, leaving the government very little room to cut spending.
Some Gulf countries, including Saudi Arabia, have balked at helping Lebanon financially like they did in the past because of Hezbollah, the Iranian-backed group that wields so much influence in Lebanon.
Odisha CM Naveen Patnaik launches Ama Gaon, Ama Bikash programme - 05 Mar 18
Highlights:
Chief Minister Naveen Patnaik launched a new programme for the rural people on the occasion of Panchayati Raj Divas in the state and sanctioned development projects worth Rs 2 crore.
As part of the "Ama Gaon, Ama Vikas' (our village, our development) programme, the chief minister will interact with the panchayat representatives and common people twice a week through video conferencing.
The village heads of the four gram panchayats aired their grievances in the presence of respective collectors.
The state observes Panchayati Raj Divas on March 5 every year to mark the birth anniversary of former Chief Minister Biju Patnaik.
Subhash Chandra Gargto head of the committee for financial technology firms - 05 Mar 18
Highlights:
The Union Government on 5 March 2018 set up a committee to find ways to make it easier for financial technology (fintech) firms to do business.
Subhash Chandra Garg ,Economic Affairs Secretary is heading this 8-member committee.
The objective of finding ways to make it easier for financial technology firms to do business and for authorities to deploy their services to further the goals of financial inclusion.
The committee will look into the regulatory regime for the fintech industry and explore the creation of a regulatory 'sandbox model' to foster new ideas.
It will also examine means of using data available with Goods and Services Tax (GST) Network, the company that processes indirect tax returns, and information utilities such as credit information companies to make applications for financing of MSMEs
Bengaluru's first helitaxi service launched - 05 Mar 18
Highlights:
Bengaluru's first helitaxi service took off, ferrying passengers from Kempegowda International Airport (KIA) to Electronics City in 15 minutes.
It is an App-based taxi service.
The helitaxi made two trips, with the first one taking off at 6.30 a.m.
The helitaxi, touted to be the first such service in the country, was announced in August 2017 by Union Minister of State for Civil Aviation Jayant Sinha.
The service is being offered by KIA in partnership with Thumby Aviation Pvt Ltd, in an effort to reduce the time taken to travel to the city from the international airport.
Those who want to avail the service can book a seat through the app (Heli Taxii).
The fare is Rs.4,130 per person, including GST.
Once passengers exit the arrival lounge, the company has arranged vehicles to ferry passengers to its facility in the KIA premises, which would be a four-minute ride.
For those heading to KIA, the company vehicle will drop passengers at the departure lounge.
At Electronics City, the helicopter will land in Thumby Aviation's facility in Phase I, near the toll plaza.
At present, the company is operating only one helicopter.
The number will increase depending on the demand.
Sri Lanka declares state of emergency for 10 days after anti-Muslim attacks in Kandy - 06 Mar 18
Highlights:
The island Indian sub-continent nation Sri Lanka has declared a state of emergency for 10 days, to curb heightening violence targeting the island's Muslim minority.
The development follows days of anti-Muslim attacks in Kandy, located in Sri Lanka's Central Province.
Several mosques, shops and homes were set to fire and destroyed over the last few days, prompting the police to impose a curfew in the town since Monday afternoon.
The government announced its decision to declare Emergency Rule after a Cabinet meeting.
The Police & Armed Forces have been suitably empowered to deal with criminal elements in the society & urgently restore normalcy.
Over the last week, the government and the security establishment have come under fierce public attack for what critics termed a delayed and inadequate response to escalating violence in Kandy.
The riots were triggered by the death of a 41-year-old man from the majority Sinhalese community, who was beaten up by a mob, reportedly Muslim, following a road rage incident.
The attacks in Kandy also come a week after mobs, reportedly Sinhalese, engaged in targeted anti-Muslim attacks in the eastern town of Ampara.
Sri Lanka is the second country in the region to promulgate a state of emergency this year.
Early February, Maldivian President Abdulla Yameen declared Emergency Rule for a fortnight, and later extended it by another 30 days.
Conrad Sangma sworn in as the 12th Chief Minister of Meghalaya - 06 Mar 18
Highlights:
National People's Party (NPP) chief Conrad Kongkal Sangma was sworn-in as the 12th Chief Minister of Meghalaya on 6 March 2018.
Governor of Meghalaya Ganga Prasad administered the oath to 11 Cabinet Ministers at the swearing-in ceremony organised at Raj Bhawan in Meghalaya capital Shillong.
The NPP-led government is supported by 2-member BJP.
It is worth mentioning that Congress had emerged as the single largest party in the recently held assembly elections, the results for which were declared on 3 March 2018.
NPP had won from 19 seats while Dr. Donkupar Roy-led United Democratic Party (UDP) had won 6 seats.
UDP has supported NPP to form the government along with help from the BJP and a few independents. Meghalaya Assembly has 59 members.
Kongkal Sangma, the Son of the former Lok Sabha Speaker PA Sangma, replaced Mukul Sangma.
Iraq surpass Saudi to become India's top oil supplier - 06 Mar 18
Highlights:
Iraq has overtaken Saudi Arabia by a wide margin to become India's top crude oil supplier, meeting more than a fifth of the country's oil needs in the current financial year.
Saudi Arabia traditionally has been India's top oil source but in the April-January period of 2017-18, Iraq dethroned it, supplying 38.9 million tonnes (MT) of oil.
Saudi Arabia supplied 30.9 MT of crude oil in the first 10 months of the current fiscal.
India imported 184.4 MT of crude oil during the period as compared to 213.9 MT in the entire 2016-17 fiscal, and 202.8 MT in 2015-16.
Despite India cutting imports over delays in award of contract for a gas field development, Iran continued to be the third largest supplier selling 18.4 MT during April-January.
This is the second year in a row that Iran has occupied the third position.
Iran was India's second biggest supplier of crude oil after Saudi Arabia till 2010-11 but western sanctions over its suspected nuclear programme relegated it to the 7th spot in the subsequent years.
In 2013-14 and 2014-15, India bought 11 MT and 10.95 MT respectively from it.
Sourcing from Iran increased to 12.7 MT in 2015-16, giving it the sixth spot. In the following year, the Iranian supplies jumped to 27.2 MT to catapult it to the third spot.
Venezuela is India's fourth largest supplier with 15.5 MT during April-January, followed by Nigeria with 14.9 MT.
India is 80 % dependent on imports to meet its oil needs. Easing of western sanctions in 2015 has led to the Indian refiners raising their purchase from Iran.
Kuwait, which was the third largest supplier in 2013-14, has steadily slipped, supplying just 10.2 MT in the first 10 months of the current fiscal.
It had in 2014-15 supplied 17.9 MT crude, which came down to 11 MT in 2015-16 and 9.8 MT in 2016-17, Pradhan said.
India's dependence on the Middle East for its crude oil needs has increased from 58 % in 2014-15 to 63.7 % in the April-January period of this fiscal.
India had imported 109.9 MT out of 189.4 MT of total crude imports in 2014-15 from the region.
In the current fiscal so far, the Middle East has accounted for 117.5 MT of crude oil supplies from India.
Animal Welfare Board of India headquarters shifted from Chennai to Haryana - 06 Mar 18
Highlights:
The headquarters of the Animal Welfare Board of India (AWBI) has been shifted from Chennai to Haryana's Ballabhgarh.
The purpose is to better coordination between the environment ministry and the the board.
Union Minister of State for Environment, Forest and Climate Change Mahesh Sharma.
According to Rule 3 of the Animal Welfare Board (Administrative) Rules, 1962 , 'The Headquarter of the Board hall be at New Delhi or at such other place as the central government, may, after consultation with the Board direct.
After consultation with the board, the headquarters of the AWBI has been shifted to Haryana for better coordination between the ministry and the AWBI for carrying out the animal welfare activities.
AWBI is a statutory advisory body established in 1962 under Section 4 of The Prevention of Cruelty to Animals Act, 1960.
Initially it was within jurisdiction of the Ministry of Food and Agriculture.
The Board consists of 28 Members, who serve for a period of 3 years. Its headquaters is located at Chennai, Tamil Nadu. Several government organisation.
India starts importing LNG from US for first time - 07 Mar 18
Highlights:
After crude oil, India began importing natural gas from the US, with the first shipment of LNG under a 20-year deal being flagged off from Louisiana.
State-owned gas utility GAIL India has contracted 3.5 million tonnes per annum of liquefied natural gas (LNG) from Cheniere Energys Sabine Pass liquefaction facility in Louisiana.
The cargo has been loaded on-board GAILs first chartered LNG ship Meridian Spirit.
This LNG cargo originated from Cheniere Energys LNG export facility at Sabine Pass LNG project.
The cargo will discharge LNG at Dabhol terminal of GAIL (in Maharashtra) on or around 28th of this month.
Last October, India imported its first shipment of crude oil from the US. The US had stopped oil exports in 1975, a ban lifted by former US President Barack Obama in 2015.
GAIL had signed a sale and purchase agreement (SPA) with the US LNG exporter Cheniere Energy in December 2011.
The SPA went into effect March 1. Under terms of the agreement, Cheniere will sell and make available for delivery to GAIL about 3.5 million tonnes a year of LNG.
Chenieres LNG is based on natural gas sourced from the US market, which provides access to abundant and low-cost gas resources.
The commencement of this agreement marks the start of a long and productive relationship between Cheniere and GAIL.
GAIL is one of the foundation customers of Cheniere having signed the contract in 2011 and India remains an important market for LNG.
Cheniere Energy, Inc is the leading exporter of US LNG.
It is currently operating and constructing its Sabine Pass LNG facility in Louisiana and is constructing a second liquefaction facility near Corpus Christi, Texas.
When both projects are complete, it is expected to be a top-5 global supplier of LNG.
GAIL is Indias biggest natural gas transportation and marketing company.
It is expanding pipeline network by 4,000 km at an investment of over USD 3 billion to operate over 15,000 km by 2020.
GAIL commands 75 % market share in gas transmission and has a gas trading share of over 50 % in India.
Marshall Islands to launch world-first digital legal tender - 07 Mar 18
Highlights:
The Marshall Islands will launch the world's first legal tender cryptocurrency after a law passed by parliament,unopposed by an official council.
The nuclear-ravaged nation has partnered with Israeli company Neema to issue 24 million units of the Sovereign (SOV) digital currency.
It will cap the number to prevent inflation.
The move follows Venezuela's launch of the Petro cryptocurrency in February.
Investors supposedly shelled out $735 million (€600 million) for the oil-backed, sanction-skirting currency, according to President Nicolas Maduro.
Unlike the Petro, the SOV will be recognized in law as legal tender, holding equal status as the US dollar, which is the Pacific island nation's current currency.
This is a historic moment for our people, finally issuing and using our own currency, alongside the USD.
It is another step of manifesting our national liberty.
Lawmakers hope the country's 60,000 residents will use the SOV for everything from paying taxes to buying groceries.
Half of the 24 million coins will go to the government and the other half to the Israeli financial technology startup helping with the plans.
Six million SOVs will be made available to international investors, with the money raised used to help pay the budget, invest in anti-global-warming projects, and supporting people still affected by US nuclear testing.
Residents will receive 2.4 million SOVs.
Senators passed the law on Monday and will launch the currency "soon"
Unlike most popular cryptocurrencies, such as Bitcoin or Ethereum, the SOV will require currency holders to identify themselves, hopefully avoiding the problems of regulating an anonymous currency.
The coins represented a new era for cryptocurrency, with banks and regulators failing to recognize previous currencies.
Bitcoin was the world's first decentralized digital currency,introduced in 2009.
It quickly gained traction amid lingering uncertainty in the wake of financial crisis.
Designed to be as rare as gold, Bitcoin was created to have a maximum of 21 million "coins."
Initially worth just a fraction of a cent, by February 2011 the currency had gained parity with the US dollar, then it really took off.
Physical currency is going by the wayside as an antiquated, obsolete form of transacting.
The currency was unlikely to hold much appeal for international investors or be particularly valuable outside the Marshall Islands.
Several governments, including China, Estonia, and Iran, have discussed plans for their own digital currency.
Vishwanath Shetty Lokayukta of Karnataka who was stabbed in his office - 07 Mar 18
Highlights: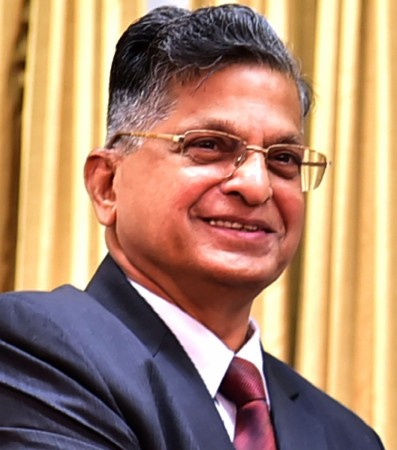 Karnataka Lokayukta P. Vishwanath Shetty was on 7 March 2018 stabbed with a knife at least four times in his office by a youth apparently unhappy over a request being turned down.
Shetty was immediately rushed to a private hospital, was out of danger.
Justice P Vishwanatha Shetty, a former high court judge who was named the state's anti-corruption ombudsman last year.
The attacker, Tejaraj Sharma, has been arrested.
He had complained about not getting a contract he had applied for.
Justice Shetty reportedly told him that his case was examined and shut.
Justice Shetty, 74, is out of danger after surgery.
The police are investigating how the attacker was able to access the Lokayukta's first floor office after crossing a metal detector and a number of policemen.
Central Government has sanctioned a sum of Rs. 1000 crore Under IMPRINT-II - 07 Mar 18
Highlights:
The Central Government has sanctioned a sum of Rs. 1000 crore for the phase two of the Impacting Research Innovation and Technology (IMPRINT) India programme.
It was announced by the Union Minister for Human Resources and Development, Shri Prakash Javadekar.
Under the IMPRINT-II, the fund is being created by the Department of Science and Technology and Ministry of Human Resource Development together, in which participation will come from industry and other interested Ministries.
The project will be run as a separate vertical in coordination with the DST. Prof. Indranil Manna of IIT-Kharagpur will be the National Coordinator.
The proposals for IMPRINT-II will be called from 16th March and will be sanctioned by May this year.
Under the IMPRINT-I Programme, 142 projects at a cost of Rs. 318.71 crore are already under implementation.
These projects cover crucial domains like security and defence, information technology, energy, sustainable habitat, advance materials, health care, nano technology, climate change, etc.
All these projects are expected to result in publications and also patents.
India poised to join multilateral lender EBRD - 07 Mar 18
Highlights:
India has got the go-ahead to join the European Bank of Reconstruction and Development (EBRD), after shareholders of the London-based multilateral lender agreed to the country becoming its 69th member, enabling Indian companies to undertake joint investments in regions in which the EBRD operates.
This is an important step in the relationship between the EBRD and India, allowing us to build further on already very close ties.
EBRD was set up in 1991.
It was based on a proposal by former French President Francois Mitterand, the bank's initial focus was helping central and Eastern European nations reconstruct their economies in the post-Cold War era.
It remains committed to furthering the development of market-orientated economies and the promotion of private and entrepreneurial initiative.
Other members who receive investments include Mongolia, Turkey, Egypt, Cyprus, Greece and Lebanon, among a total of 38 member states.
Others including China, the U.S., U.K., and France are stakeholders, whose companies are able to invest in EBRD projects, but do not receive financing for domestic projects.
Indian businesses have already cooperated on EBRD projects worth some €982 million.
It will also enable Indian citizens to work for the organisation.
India's stake will also give it a say in the direction of the EBRD's future work. The EBRD's largest shareholder is currently the U.S., while other G7 nations also hold significant stakes.
Following the approval of Indian membership, India is expected to join EBRD within the first half of the year.
The process for India's approval moved swiftly: from its formal application on December 18, to the decision going to the board of directors in late January.
The EBRD works with the private sector and also local governments in the provision of services and infrastructure across 38 nations – with projects ranging from transport provision to agribusiness, heating, waste management, to renewable energy.
In 2017, the EBRD signed a pact with the International Solar Alliance, which was unveiled in 2015 in Paris.
Balkrishna Doshi won the prestigious Pritzker Prize - 08 Mar 18
Highlights:
Balkrishna Doshi became the first-ever Indian to win the prestigious Pritzker Prize, widely considered architecture's Nobel equivalent.
He won the prestigious Prize on 7 March 2018 .
The 90-year old Doshi is a pioneer of low-cost housing design.
He has distinguished his work by committing to sustainable architecture and inexpensive housing, bringing modernist design to an India rooted in traditionalism.
He is one of the last living architects to have apprenticed with the Franco-Swiss trailblazer Le Corbusier.
The international Pritzker prize, established by Chicago's Pritzker family in 1979, bestows laureates with $100,000 along with a bronze medallion.
Mr. Doshi is the 45th Pritzker laureate and the first from India.
Neiphiu Rio sworn in as the new Chief Minister of Nagaland - 08 Mar 18
Highlights:
Nationalist Democratic Progressive Party (NDPP) leader Neiphiu Rio was on 8 March 2018 sworn in as the chief minister of Nagaland.
Rio's NDPP is allied with the BJP, and has the support of the JD(U) and an Independent – giving it the backing of 32 of the 60 MLAs in the state.
This is the fourth CM term for Neiphiu Rio, his earlier three terms being in 2003-08, 2008-13 and 2013-14.
The results for Nagaland Assembly elections were declared on 3 March 2018.
Rio has replaced T.R. Zeliang, who was state Chief Minister since July 2017.
India-China trade hits a record $84.4 billion - 08 Mar 18
Highlights;
The India-China bilateral trade has reached $84.44 billion last year, a historic high, notwithstanding bilateral tensions over a host of issues, including the Doklam standoff.
Chinese exports was about 40% increase of Indian exports to China in 2017 totalling to $16.34 billion.
The bilateral trade in 2017 rose by 18.63% year-on-year to reach $84.44 billion.
This is regarded as a landmark, as the volume of bilateral trade for the first time touched $80 billion, well above the $71.18 billion registered last year.
The trade touched a historic high despite bilateral tensions over a number of issues including the China-Pakistan Economic Corridor.
China blocking India's efforts to bring about a UN ban on J-e-M leader Masood Azhar, Beijing blocking India's entry into the Nuclear Suppliers Group as well as the Doklam standoff .
The bilateral trade stagnated around $70 billion for several years, despite leaders of both nations setting a $100 billion target for 2015.
"Suvidha": The new affordable 100% oxo-biodegradable sanitary napkin available for the underprivileged women/ - 08 Mar 18
Highlights:
The Union Government launched a new affordable 100% oxo-biodegradable sanitary napkin named as "Suvidha" for underprivileged women on 8 March 2018.
The new affordable 100% oxo-biodegradable sanitary napkin is under the Pradhan Mantri Bhartiya Janaushadhi Pariyojana (PMBJP).
It will made available for the underprivileged women of the country for Rs. 2.50 per pad.
This napkin brand will be sold from over 3200 Janaushadhi Kendras across India.
It is worth mentioning that women in India still use unhygienic aids during menstrual period due to non-affordability of some of the popular brands of sanitary napkins available in the market today.
Udyam Sakhi Portal Launched for Women Entrepreneurs - 09 Mar 18
Highlights:
The Ministry of Micro, Small and Medium Enterprises(MSME) launched a portal for women entrepreneursof India: www.udyamsakhi.org.
The portal was unveiled by the Minister of State (Independent Charge) of MSME, Giriraj Sing in New Delhi.
India has around 8 million women ,started and are running their own businesses.
and the Ministry of MSME believes that the women in India can play a vital role in the growth of the Indian economy.
The portal is a network for nurturing entrepreneurship and creating business models for low cost products and services in order to empower women and make them self-reliant and self-sufficient.
The portal provides assistance through its platform for entrepreneurship learning tools, incubation facility,training programs for fund raising, providing mentors, one-on-one investor meet, provide market survey facility and technical assistance.
The Ministryis on the path of creating a vibrant MSME sector by promoting growth and development of this sector including Khadi, Village and Coir industries, in cooperation with the concerned ministries and departments, state governments and other stake holders.
The National Nutrition Mission (NNM) has been set up - 09 Mar 18
Highlights:
The National Nutrition Mission (NNM) has been set up with a three year budget of Rs.9046.17 crore commencing from 2017-18.
The NNM is a comprehensive approach towards raising nutrition level in the country on a war footing.
It will comprise mapping of various Schemes contributing towards addressing malnutrition.
It also including a very robust convergence mechanism, ICT based Real Time Monitoring system, incentivizing States/UTs for meeting the targets, incentivizing Anganwadi Workers (AWWs) for using IT based tools, eliminating registers used by AWWs, introducing measurement of height of children at the Anganwadi Centres (AWCs), Social Audits, setting-up Nutrition Resource Centres, involving masses through Jan Andolan for their participation on nutrition through various activities, among others.
NNM targets to reduce stunting, under-nutrition, anemia (among young children, women and adolescent girls) and reduce low birth weight by 2%, 2%, 3% and 2% per annum respectively.
Although the target to reduce Stunting is at least 2% p.a., Mission would strive to achieve reduction in Stunting from 38.4% (NFHS-4) to 25% by 2022 (Mission 25 by 2022).
More than 10 crore people will be benefitted by this programme.
All the States and districts will be covered in a phased manner i.e. 315 districts in 2017-18, 235 districts in 2018-19 and remaining districts in 2019-20.
Biplab Kumar Deb took over as the new Chief Minister of Tripura - 09 Mar 18
Highlights:
Biplab Kumar Deb took over as the new Chief Minister of Tripura on 9 March 2018.
Biplab Kumar Deb of the Bharatiya Janata Party (BJP) led his party to victory in the 2018 Legislative Assembly Election, defeating 25 year rule of the Left Front government led by the Communist Party of India (Marxist).
He became the 10th Chief Minister of Tripura.
He had been the President of Tripura BJP since January 2016.
The 48-year old Biplab Deb replaced Manik Sarkar, the legendary CPI (M) leader who had been the Chief Minister of the state since March 1998.
In the 2018 Tripura Assembly elections the BJP had dethroned the CPI (M) by winning 43 out of 59 seats that went to the polls on 18 February 2018.
CPI (M) could garner just 16 seats.
It is worth mentioning that the BJP had not won a single seat in the last Assembly Election (2013) while CPI (M) had 50 seats.
Governor Tathagata Roy administered the oath of office and secrecy to Deb at a function at the sprawling Assam Rifles ground which was attended by Prime Minister Narendra Modi and BJP president Amit Shah.
Jishnu Deb Burman of the BJP was sworn in as the deputy chief minister.
Deb, a long-time RSS volunteer, has been largely credited with the BJP's turnaround in the state.
Diu became India's first fully solar-powered Union Territory - 09 Mar 18
Highlights:
Union Territory Diu became India's first fully solar-powered Union Territory, as was reported during March 2018.
Diu now produces more that 100% of its power requirement through solar power.
Diu has a geographical area of 42 sq. km.
It has installed solar power plants across 50 acres of its land.
It has made significant progress in the field of solar power in last 3 years.
It generates total 13 MW of electricity from its solar power facilities, out of which 3 MW is generated from rooftop plants, while 10 MW is generated from the rest of the facilities.
Diu, with a population of 56,000, has a peak time demand of 7 MW.
Till some time back Diu was solely dependent on Gujarat for its water and electricity, so the administration decided to put up power plants to overcome this restriction.
Euthanasia 'Right to Die with Dignity' as a Fundamental Right: SC - 10 Mar 18
Highlights:
In a historic judgment, the Supreme Court on 9 March 2018 held that the right to die with dignity is a fundamental right and allowed the provision of passive euthanasia under certain circumstances.
Thistoric decision was delivered on a 2005-public interest litigation (PIL) filed bythe NGO ? named as– "Common Cause".
Earlier, on 11 May 2005, the Supreme Court had taken note of Common Cause's PIL seeking approval for terminally ill individuals to be allowed to execute a living will for passive euthanasia.
The apex court had sought the Centre's response on the plea that sought the declaration of 'Right to Die with Dignity' as a Fundamental Right under Article 21 (right to life) of the Constitution.
The Supreme Court in its order of 9 March 2018 that the right to die with dignity is a fundamental right and that an individual could make an advance "living will" that would authorise passive euthanasia under certain circumstances.
The apex court's Bench held that passive euthanasia and living will were legally valid.
Euthanasia is the practice of intentionally ending a life to relieve pain and suffering.
Since March 2018, passive euthanasia is legal in India under strict guidelines. Patients must consent through a living will, and must be either terminally ill or in a vegetative state.
In March 2011, the Supreme Court of India, passed a historic judgement-law permitting Passive Euthanasia in the country.
This judgment was passed in wake of Pinki Virani's plea to the highest court in December 2009 under the Constitutional provision of "Next Friend".
It's a landmark law which places the power of choice in the hands of the individual, over government, medical or religious control which sees all suffering as "destiny".
President Mr. Ramnath Kovinda confers Nari Shakti awards - 10 Mar 18
Highlights:
President Kovind felicitated Rekha Mishra and others like her with the Nari Shakti Puraskars 2017.
Rekha Mishra joined the Railway Protection Force in 2015 and has earned the distinction of having single-handedly rescued 953 runaway, lost and trafficked children from Mumbai's Chhatrapati Shivaji terminus railway station.
Her citation as one of the recipients of the Nari Shakti Puraskar lauds her efforts.
This year, 30 individual awardees and nine institutional awardees were selected for these awards. Jayamma Bhandari is one of the awardees and has been working for over 20 years to rehabilitate sex workers.
The government also recognised the "Beti Zindabad Bakery" initiative in Chhattisgarh.
It's an initiative for equipping survivors of human trafficking with livelihood options by giving them training in baking.
Dr S Siva Sathya has been awarded for developing a mobile app MITRA (Mobile Initiated Tracking and Rescue Application) in 2015 which is a customised SOS application for the Puducherry region.
India and France sign pact to deepen cooperation in environment field - 10 Mar 18
Highlights:
India and France have signed a pact to deepen their cooperation in the field of environment while affirming their commitment to lead the fight against climate change.
Prime Minister Narendra Modi and French President Emmanuel Macron also welcomed the coming into force of the Framework Agreement of the International Solar Alliance (ISA) summit.
India and France also committed to fully implement the historic Paris climate change Agreement at the forthcoming Conference of Parties (COP24).
The pact on cooperation in the field of environment was signed by Minister of State for Environment Mahesh Sharma and French Minister of State, attached to the Minister for the Ecological and Inclusive Transition, Brune Poirson.
The pact aims to establish a basis for exchange of information between both the governments and their technical experts in the field of environment and climate change.
India and France also signed a Memorandum of Understanding between the National Institute of Solar Energy (NISE), under the Ministry of New and Renewable Energy, and the National Solar Energy Institute (INES) in France.
Under the agreement, both countries will work on projects in International Solar Alliance (ISA) member countries in the areas of solar energy (solar photovoltaic, storage technologies, etc.) through transfer of technology and collaborative activities.
The India-France Joint statement today said both Modi and Macron welcomed the entry into force
The ISA Summit, being co-hosted by India and France.
It will have heads of the states from 23 nations including France, Australia and Sri Lanka.
The summit will focus on various aspects of promoting solar energy in 121 countries associated with the IISA like credit mechanism, crowd funding and sharing of technology breakthroughs.
The ISA is the brainchild of Prime Minister Narendra Modi.
It is a treaty-based international body for promotion of solar energy in alliance with 121 countries, which are fully or partially between the Tropics of Cancer and Capricorn.
India has set an ambitious target of having 100 GW of solar energy capacities by 2022.
It is close to achieving 20 GW in the current fiscal itself and plans to auction 30 GW solar projects each in 2018-19 and 2019-20.
Both nations committed to fully implement the Paris Agreement at the COP24 and further on, under the United Nations Framework Convention on Climate Change (UNFCCC) as a part of an irreversible global process at combating climate change for the benefit of all humanity.
Both India and France stressed the positive contribution of the 'One Plant Summit' in Paris on December 12 last year to this objective.
Solar energy generation is almost inevitable in the wake of rise in pollution. India is now all set o achieve a target of 10GW by 2022 with the active cooperation of France.
ISA-ADB, NDB, GCF, AfDB and AIIB joint declarations of Financial partnership - 10 Mar 18
Highlights:
The International Solar Alliance (ISA) and the African Development Bank (AfDb), the Asian Development Bank (ADB), the Asian Infrastructure Investment Bank (AIIB), the Green climate fund (GCF), and the New Development Bank (NDB) signed Joint financial partnership Declarations.
The International Energy Agency (IEA) also signed a Joint partnership Declaration with the ISA.
The objective of the agreements is to deepen their cooperation in support of Renewable Energy.
The previous three partnerships were signed by ISA with the World Bank, the European Investment Bank and the European Bank for Reconstruction and Development.
The International Renewable Energy Agency (IRENA) will sign a Joint Partnership Declaration on 11th March 2018.
ISA is working for deployment of over 1000 GW of solar energy and mobilising more than US$ 1000 billion into solar energy by the year 2030.
ISA had 60 signatories and 30 parties already had ratified solar alliance.
The African Development Bank's New Deal on Energy for Africa aims to achieve universal access to energy in Africa by 2025.
AfDB's transformative Desert to Power initiative in the Sahel and Sahara regions of Africa envisages 10 GW of solar power generation and providing clean energy to 90 million people.
Together with the ISA, they would like to work on mobilization of concessional financing through existing, notably the Bank's Sustainable Energy Fund for Africa and the Facility for Energy Inclusion.
The Asian Development Bank promotes a vision of an Asia and Pacific region free of poverty.
ADB's energy policy aims to help its developing member countries (DMCs) in Asia to provide reliable, adequate, and affordable energy for an inclusive growth in a socially, economically, and environmentally sustainable way and provide USD 3 billion per year by 2020 for clean energy, including solar energy projects in its DMCs.
ISA and ADB have joined hands for promotion of Solar Energy in Asia and the Pacific, including solar power generation, solar based mini-grids, and transmission systems dedicated for integrating solar energy into the grids and any other future programs launched by ISA.
The Asian Infrastructure Investment Bank finalized an Energy Sector Strategy that emphasizes proactive support to client countries to develop intermittent renewable energy, including solar.
AIIB and ISA both have joined hands for promotion of Solar Energy in prospective ISA member countries where AIIB operates.
The Green Climate Fund's Strategic Vision includes financing innovative projects and programmes, inter alia supporting the application and dissemination of cutting-edge climate technologies. Both ISA and GCF promote the development of affordable, reliable and sustainable solar energy as an important way towards a sustainable and inclusive economic growth.
The New Development Bank's purpose is to mobilize resources for infrastructure and sustainable development projects in the Federative Republic of Brazil, the Russian Federation, the Republic of India, the People's Republic of China, and the Republic of South Africa (BRICS) and other emerging market economies and developing countries.
The International Energy Agency is an autonomous agency within the framework of the Organisation for Economic Co-operation and Development (OECD).
It works to ensure reliable, affordable and clean energy for its 30 member countries and beyond. The IEA has four main areas of focus: energy security, economic development, environmental awareness and engagement worldwide.
The IEA is at the heart of global dialogue on energy, providing authoritative statistics and analysis.
The International Renewable Energy Agency is a universal international intergovernmental organisation that plays a leading role in the global energy transformation by supporting countries in achieving the increased adoption and sustainable use of all forms of renewable energy.
Sultan Azlan Shah Cup -2018 :Australia beats England to clinch the Cup - 11 Mar 18
Highlights: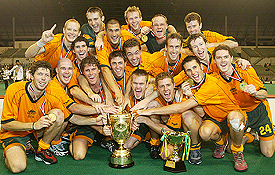 World champions Australia won 27th edition of the Sultan Azlan Shah cup 2018 for record 10th time in the final match held in Ipoh, Malaysia, Australia defeated defending champion England by narrow 2-1 goal margin.
Earlier, in the classification match for third place, Argentina defeated host Malaysia by 3-2 goals.
Azlan Shah Hockey Tournament It is an annual international men's field hockey tournament held in Malaysia.
It has been named after 9th king of Malaysia and 'Father of Malaysian Hockey' Sultan Azlan Shah also avid fan of field hockey.
It was established in 1983 as biennial sporting event.
India had won it 4 times 1985, 1991, 1995, 2009 and shared it in 2010 with South Korea.
The men's hockey team of India defeated Korea in shoot-out to win Bronze medal at 24th Sultan Azlan Shah Cup 2015 in Ipoh Perak.
India's first coastal policing academy to start from next month - 11 Mar 18
Highlights:
India's first national academy to train police forces in effectively safeguarding the Indian shoreline will start functioning from the next month along the Gujarat seafront.
The Union home ministry recently sanctioned the launch of the National Academy of Coastal Policing (NACP) from a campus of Gujarat's Fisheries Research Centre located in coastal Okha in the newly created Devbhoomi Dwarka district.
The first-of-its-kind institution of the country will be created and run by a multi-agency team of paramilitary and defence forces and sharpen the response and skills of the marine forces of multiple states which have sea lines.
As per the order, the Union home ministry's policing think tank -- the Bureau of Police Research and Development (BPRD) -- will pilot the establishment and running of the academy, the Border Security Force (BSF), that guards the Indian frontier in Gujarat with Pakistan, the navy and the Coast Guard will form the core to run the academy.
The BSF will also provide security to the campus which on the Arabian Sea coast and is at a flying distance from the Pakistan coast.
The home ministry has also directed the Gujarat government to provide two interceptor boats to the academy that are stationed by it at Okha for patrolling of the sea by the marine unit of the state police.
The academy will have faculty from the Navy, Coast Guard and the BSF.
It will train police personnel and other security agencies staff in maritime laws, seamanship, boat work, navigation, weapons handling, usage of sea guidance and surveillance gadgets and survival skills for long haul operations on the sea or during distress times when they may get stranded in these waters running up to 12 nautical miles from the shore.
There is no institute in the country that trains marine or coastal police forces in these subjects in a professional manner.
That is why the academy will be first-ever and the best practises of various agencies like the navy, the BSF and the Coast Guard will be borrowed by it for teaching purposes.
This was specially required since India faced its major sea-borne terror attack in November 2008 in Mumbai.
The academy will run temporarily for about three years from the fisheries department campus at Okha. In the meantime, a new permanent campus will be created for the academy in Devbhoomi Dwarka district.
The 24 quarters of the fisheries department will be used to run the academy for the initial period and a budget of Rs 1 crore has been allocated by the home ministry for taking over of these assets.
India has a vast coastline of 7,516 kms touching 13 states and union territories (UTs).
It also has around 1,197 islands.
India B won 45th edition of the Deodhar Trophy 2018 - 11 Mar 18
Highlights:
India B won 45th edition of the Deodhar Trophy 2018 by defeating Karnataka in final match by 6 wickets at the Himachal Pradesh Cricket Association Stadium in Dharmashala.
Ravikumar Samarth (107, 120 balls) was the forefront as Karnataka scored a respectable 279 for 8.
In reply, India B romped home in 48.2 overs with as many as four batsmen hitting half-centuries.
The final flourish was provided by skipper Shreyas Iyer (61, 69 balls) and veteran Manoj Tiwary (59 off 51 balls).
Earlier, it was Samarth, who scored his second hundred with the help of eight fours and a six and added 132 runs with CM Gautham (76 off 84 balls).
India B paced their chase beautifully as Easwaran dropped anchor at one end while Gaikwad attacked, taking full advantage of the Powerplay overs. He hit seven fours and two sixes.
Brief Scores: Karnataka 279/8 (Ravikuamr Samarth 107 off 120 balls, Ruturaj CM Gautham 76 off 84, Khaleel Ahmed 3/49, Umesh Yadsav 2/48)
Captain of India B: Ankit Bawne Captain of Karnataka: Karun Nair Player of the match: Ravikumar Samarth (Karnataka)..
The Deodhar Trophy is a List A cricket competition in Indian domestic cricket. It is named after Prof. D. B. Deodhar (known as the Grand Old Man of Indian cricket).
It is a 50-over knockout competition played on an annual basis among five zonal teams – North Zone, South Zone, East Zone, West Zone and Central Zone.
It was realigned in 2015-16 season with winners of Vijay Hazare Trophy playing two teams – India A and India B – selected by the BCCI.
North Zone has won most titles i.e. for record 13 times.
India and France to work for Indian Ocean freedom of navigation - 11 Mar 18
Highlights:
India and France pledged to work together to ensure freedom of navigation in the Indian Ocean and signed an agreement to expedite construction of a major nuclear power plant in India by a French company.
Indian Prime Minister Narendra Modi also highlighted a solar alliance and cooperation between the two countries in defense, security, technology, space and counterterrorism.
it was critical for the two countries to cooperate in the Indian Ocean region.
Both our countries believe that for world peace, progress and prosperity in the future, the Indian Ocean region is going to play a very important role,.
To help ensure freedom of navigation, the space agencies of the two countries signed an accord to help them detect, identify and monitor sea vessels.
The United States considers India a critical anchor in a regional strategy for the Indian and Pacific Oceans to blunt an increasingly assertive China.
India is rallying support of countries including France and Australia on the maritime security front.
France has the largest Exclusive Economic Zone in the world, of which 24 percent lies in the Indian Ocean region.
France has three Indian Ocean territories - Reunion, Mayotte and the French Southern and Antarctic Lands - comprising a total of almost 1 million French citizens.
France also has military bases in Djibouti and the United Arab Emirates.
This gives France significant sovereign, demographic and economic interests to defend militarily in the region.
France and India also agreed to exchange information and technical experts in the fields of environment and climate change.
The nuclear agreement is considered significant, with critics saying that Jaitpur, the site of the six-unit plant, which is to generate 9,900 megawatts of power in western India, is in a seismic zone.
The opposition has grown since Japan's nuclear accident in 2011, with several villagers refusing to hand over their land to the Indian government for the project.
The nuclear agreement was signed by state-run Nuclear Power Corporation of India and the French firm EDF.
Another agreement envisages reciprocal logistical support between the two countries' armed forces.
In 2016, India signed an $8.78 billion deal with France to buy 36 Rafale fighter jets in ``ready to fly'' condition, meaning they will be made in France.
India and France will co-host the first meeting of the International Solar Alliance, an initiative launched by the two countries on the sidelines of the 2015 Paris Climate Conference.
Access to solar technology is becoming a reality, with costs coming down and grid connectivity improving.
The objective of the solar alliance of more than 120 countries is to work for efficient exploitation of solar energy to reduce dependence on fossil fuels.
France is the ninth-largest foreign investor in India.
Bilateral trade between the two countries touched $10.95 billion during April 2016 to March 2017.
India's main exports to France include textiles, boilers, electrical machinery and equipment, organic chemicals, railroad rolling stock, mineral fuels, leather goods, and gems and jewelry.
France mainly exports aircraft, medical instruments, organic chemicals, iron and steel, plastics, pharmaceuticals and chemical products to India.
Macron also paid homage to the tens of thousands of Indians who died in World War I, and said India is being invited to a major ceremony being planned in Paris for Nov. 11, the 100th anniversary of the war's end.
ISRO aims to launch Chandrayaan-2 by April - 11 Mar 18
Highlights:
The ISRO is aiming for an April launch of the Chandrayaan-2 satellite to the moon and added that it plans to send a rover to explore the lunar surface.
If the April launch of the Chandrayaan-2, the country's second mission to the moon, is not possible, then the ISRO will aim for a launch by October.
The Chandrayaan-2 satellite would comprise an orbiter, lander and six-wheeled rover which would move around the landing site and instruments on it would send back data that would be useful in analysing the lunar soil.
After reaching the lunar orbit, the Lander housing the rover will separate from the orbiter.
After a controlled descent, the lander will soft land on the lunar surface at a specified site and deploy the rover.
The GSAT-6A is a communication satellite which will provide a platform for developing technologies.
It would be useful in satellite based mobile communication applications.
The IRNSS-1I is the eighth satellite to join the NavIC Navigation satellite constellation.
It would be sent to a Sub-Geosynchronous Transfer Orbit on-board PSLV as the previous IRNSS-1H launched on August 31, 2017 had become an "unsuccessful" mission.
The ISRO was working on developing a mobile application for the benefit of fishermen.
It will inform fishermen where large quantities of fish are available.
It will also give them messages about the conditions of the sea. It is in production mode (currently.
In January, the Isro successfully launched PSLV-C40 carrying Cartosat-2 Series satellite from the spaceport of Sriharikota about 110 km from here.
Bhaiyyaji Joshi re-elected for 4th term as RSS general secy - 12 Mar 18
Highlights:
Akhil Bharatiya Pratinidhi Sabha (ABPS) re-elected Suresh Bhaiyyaji Joshi as 'sarkaryavah' (general secretary) of Rashtriya Swayamsevak Sangh (RSS) for yet another term of three years.
This will be Joshi's fourth consecutive term as 'sarkaryavah'.
As per tradition, Joshi was elected unopposed for the all-important executive post in RSS.
The highest decision-making body of the Sangh Parivar holds election for the second-in-command of RSS triennially at the Nagpur headquarters.
On the agenda for the second day of the three-day ABPS meet on Saturday was the election of the 'sarkaryavah' and Ashok Sowani was named election officer.
Dr Ramesh Bhadosia, the western region sanghachalak, proposed that Joshi continues for another term.
The Sangh had grown "satisfactorily" in the last few years with the number of 'shakhas' going up and generally increasing the acceptability of RSS among people across India.
Renowned British physicist Stephen Hawking passed away - 12 Mar 18
Highlights:
Renowned British physicist Stephen Hawking, whose mental genius and physical disability made him a household name, passed away at his home in Cambridge on 14 March 2018.
"A Brief History of Time" is the name of his 1988 bestseller book that cemented his superstar status.
Stephen Hawking, the legendary British scientist, had dedicated his life to unlocking the secrets of the Universe.
His genius and wit won over fans from far beyond the rarified world of astrophysics.
Born on 9 January 1942, Stephen William Hawking became one of the world's most well-regarded scientists, earning comparisons with Albert Einstein and Sir Isaac Newton.
His 1988 book "A Brief History of Time" became an unlikely worldwide bestseller and cemented his superstar status.
He had defied predictions he would only live for a few years after developing a form of motor neurone disease in 1964 at the age of 22.
The illness gradually robbed him of mobility, leaving him confined to a wheelchair, almost completely paralysed and unable to speak except through his trademark voice synthesiser.
Hawking died peacefully at his home in the British university city of Cambridge in the early hours of 14 March 2018.
First-ever Summit of the International Solar Alliance (ISA) was held at New Delhi - 12 Mar 18
Highlights:
The first-ever Summit of the International Solar Alliance (ISA) was held New Delhi on 11 March 2018.
International Solar Alliance (ISA) is the name of the treaty-based organization, launched by Indian Prime Minister Narendra Modi in 2015.
It aims to promote solar energy in 121 countries. France is the co-sponsor of ISA.
The first-ever Summit of the ISA was held at New Delhi on 11 March 2018. In the meeting France pledged an extra 700 million Euro ($861.5 million) for solar energy projects in developing nations. France had already committed 300 million Euro in 2015.
Other than leaders from member countries, the event was attended by leaders from major development banks such as the Asian Development Bank and African Development Bank who are expected to sign solar energy-related agreements.
The alliance set a target of producing 1 trillion watts of solar power by 2030. So far 61 countries have signed the treaty and 32 have ratified it.
Justice A M Khanwilkar appointed as chairman of 3-member"Mahanandi Water Disputes Tribunal" (MWDT) - 12 Mar 18
Highlights:
The Union Government notified constitution of the "Mahanandi Water Disputes Tribunal" (MWDT) to resolve the long-standing dispute between Odisha and Chhattisgarh over the sharing of water of Mahanadi river.
Supreme Court judge Justice A M Khanwilkar is heading the 3-member "Mahanandi Water Disputes Tribunal" (MWDT)
It was constituted by the Union Government on 12 March 2018 in furtherance of the Supreme Court order directing it to constitute the same to resolve the long-standing dispute between Odisha and Chhattisgarh over the sharing of Mahanadi River's water.
'The Mahanadi Water Disputes Tribunal' will be headquartered in New Delhi.
Other members of the tribunal are Patna High Court (HC) judge Ravi Ranjan and Delhi HC judge Indermeet Kaur Kochhar.
Hearing a petition of the Odisha government in December 2016, the apex court had asked the Union government to form the tribunal under the provisions of the Inter-State River Water Disputes Act, 1956.
State Bank of India (SBI) issues new penalty for customers in metro and urban branches - 13 Mar 18
Highlights:
India's largest banking entity State Bank of India (SBI) on 13 March 2018 announced that the charges for non-maintenance of average monthly balance (AMB) for customers in metro and urban branches have been reduced from a maximum of Rs. 50 per month to Rs. 15, excluding GST.
Similarly, the charges for semi-urban and rural branches have been revised from Rs 40 to Rs 12 and Rs 10 respectively.
The bank disclosed that the cut in fines will benefit 250 million account holders out of its 410 million savings account holders.
SBI suffered a huge backlash during December 2017 when Finance Ministry data revealed that it netted a windfall of Rs 17.72 billion, more than its second-quarter profit, from customers for non-maintenance of monthly average balance in savings accounts in eight months of 2017-18.
While SBI's current Rs 3,000 minimum balance requirement for urban areas is highest among all PSBs, it is the lowest compared to all large private banks.
C-17 Globemaster, transport aircraft of IAF made a perfect landing at Arunachal Pradesh's Tuting ALG - 13 Mar 18
Highlights: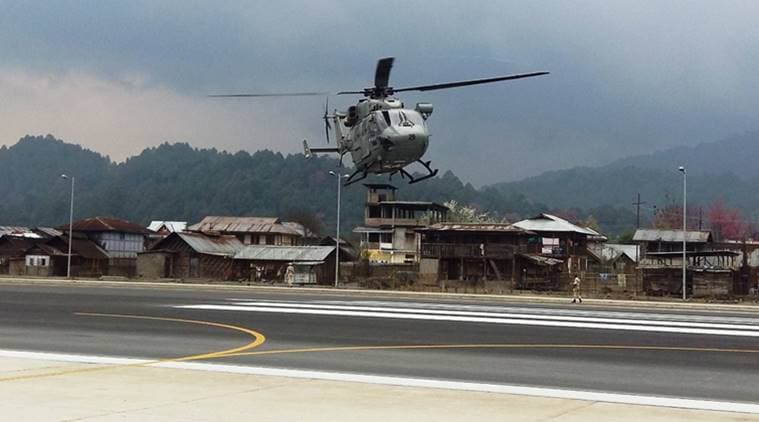 The Indian Air Force's (IAF) largest transport aircraft – C-17 Globemaster -made a historic landing at Tuting of Arunachal Pradesh's advanced landing grounds (ALGs).
ALGs is situated near the Chinese border.
It is a historic operation, a perfect landing of IAF at Arunachal Pradesh's Tuting Advanced Landing Ground (ALG) on 13 March 2018.
The Tuting landing ground is only 30 km from China.
The landing of the aircraft is seen as part of the IAF's move to strengthen its overall operations in the strategically important border state of Arunachal Pradesh.
It is worth mention that in 2009, India started reconstruction of disused advanced landing grounds in Arunachal Pradesh – just 29 kilometers from China.
Six of them have become operational, and work is in progress to make the seventh operational.
Construction of the eighth is pending, due to connectivity issues.
Prime Minister launched TB Free India Campaign at 'Delhi End TB Summit' - 13 Mar 18
Highlights:
The Union Government is implementing a national strategic plan to end tuberculosis.
Now, it has disclosed by Prime Minister Narendra Modi at 'Delhi End TB Summit' .
The Union Government has launched the TB Free India Campaign at 'Delhi End TB Summit' on 13 March 2018.
Indian Prime Minister Narendra Modi disclosed that his government is implementing a national strategic plan (NSP) to end tuberculosis by 2025.
This is five years ahead of the global target of 2030.
The PM disclosed that under the NSP his government will spend over Rs. 12,000 crore for the next three years to ensure every TB patient has access to quality diagnosis, treatment and support.
TB is the leading infectious killer in India.
There were an estimated 28 lakh new cases of TB in 2016, with over 4 lakh people succumbing to the disease, including those with TB and HIV.
India attracts USD 209 billion FDI during Apr 2014 to Dec 2017 - 13 Mar 18
Highlights:
India's Foreign Direct Investment (FDI) has increased steadily with total capital inflows reaching USD 208.99 billion during April 2014 to December 2017 period.
The main sectors that received maximum foreign inflows include services, computer software and hardware, telecommunications, construction, trading and automobile.
A total FDI of USD 208.99 billion from April 2014 to December 2017 has been received.
The number of functional export oriented units (EOU) has reduced to 2,197 so far in 2017-18 from 2,239 in 2016-17.
The number of functional units in 2015-16 was 2,269 and 2,293 in the previous fiscal.
On the recommendations of the Public Accounts Committee...a committee under the development commissioner Kandla SEZ (special economic zone) has been constituted on February 6 to identify the shortcomings of EOU scheme.
The committee would also conduct a comparative study of the benefits accrued to SEZ units and EOUs to find out the reasons for shifting of export oriented units to special economic zone sector and suggest remedial actions.
Bidya Devi Bhandari elected as Nepal president for second term - 14 Mar 18
Highlights:
Nepal's first woman president Bidya Devi Bhandari re-elected for a second term in office.
Incumbent President Bhandari defeated Nepali Congress leader Kumari Laxmi Rai with an overwhelming majority in the presidential election.
The 56 year old Bhandari, won since her nomination was backed by the ruling Left alliance of the CPN-UML and CPN (Maoist Centre), the Sanghiya Samajbadi Forum-Nepal and other fringe parties. She became Nepal's first woman president in 2015.
With 148 lawmakers in the Federal Parliament and 243 in Provincial Assemblies, the CPN-UML commands a total vote of 23,356.
CPN (Maoist Centre) has 65 lawmakers in parliament and 108 in provincial assemblies, which account for 10,319 votes. T
The Nepali Congress has 76 seats in parliament and 113 in provincial assemblies and has a total vote of 11,428.
As Sanghiya Samajbadi Forum-Nepal and other fringe parties also deciding to support Bhandari, she could easily garner 26,921 votes for her re-election.
An electoral college, including members of parliament and provincial assemblies, will vote in the election.
President Kovind inaugurates World Hindi Secretariat building in Mauritius - 14 Mar 18
Highlights:
President Ram Nath Kovind inaugurated the World Hindi Secretariat building in Mauritius on the third day of his visit to the country.
He also launched the World Hindi Secretariat's logo, an Early Digital Learning Programme as well unveiled foundation stones of a social housing project and a large ENT hospital being built with Indian assistance.
Later in the day, the president attended a reception hosted by the High Commissioner of India in his honour.
He will leave for Madagascar tomorrow for the final leg of his two-nation state visit.
He will become the first Indian President to visit Madagascar.
IATA Partners With Civil Aviation Ministry In India - 14 Mar 18
Highlights:
The International Air Transport Association (IATA) has signed a Memorandum of Understanding (MoU) with the Ministry of Civil Aviation and the National Aviation University to enhance human resource availability in India's aviation industry.
The three parties to the MoU "formalised this partnership in the presence of Minister of State for Civil Aviation Jayant Sinha on the sidelines of Wings India 2018 in Hyderabad", IATA said in a statement.
The understanding among other provisions also provides for developing closer academic cooperation between IATA and National Aviation University.
Under the agreement, the signatory institutions would also leverage "the existing infrastructure for training in India to expand the reach of vocational training in aviation disciplines".
India is expected to be the third largest aviation market in the world behind China and the US by 2024, and is forecast to grow to a market size of 480 million passengers in 2036.
The partnership with MoCA (Minisry of Civil Aviatioin and RGNAU (National Aviation University) will help contribute to human resource capacity building for India.
Cabinet approves MoU between India and Iran on cooperation in the field of Health and Medicine - 14 Mar 18
Highlights:
The Union Cabinet chaired by Prime Minister Shri Narendra Modi has given its ex-post-facto approval for the Memorandum of Understanding (MoU) between India and Iran on cooperation in the field of Health and Medicine. The MoU was signed on 17th February, 2018 during the visit of the President of Iran to India.
The MoU will encourage cooperation between the two countries and strengthen bilateral ties between them.
The MoU covers the following areas of cooperation:-
1: Exchange experience in training of medical doctors and other health professionals;
2: Assistance in development of human resources and setting up of health care facilities;
3: Regulation of pharmaceuticals, medical devices and cosmetics and exchange of information thereon;
4: Cooperation in the field of medical research, new technologies and knowledge based initiatives;
5: Public health, Sustainable Development Goals (SDGs), and cooperation in international health; and
6: Any other area of cooperation as may be mutually decided upon.
A Working Group will be set up to further elaborate the details of cooperation and to oversee the implementation of this MoU.
World Happiness Index: India ranks 133rd ranks lower than Pakistan, China - 15 Mar 18
Highlights:
Every year since 2012, the United Nations (UN) has published the World Happiness Report.
This "landmark survey of the state of global happiness", as the UN calls it, ranks most of the countries of the world on the basis of their happiness levels.
Finland has been ranked the happiest country in this year's report, while Burundi has been placed last.
India has been ranked 133rd, 11 spots below its ranking last year.
India is now lagging behind most of its neighbours in South Asia, including all the South Asian Association for Regional Cooperation (SAARC) countries, except Afghanistan.
India is reportedly less happy than Pakistan (75th place, after climbing five spots since last year), China (86th), Bhutan (97th), Nepal (101st), Bangladesh (115th) and Sri Lanka (116th).
India ranked 122nd in 2017, and 118th in 2016, and has clearly been falling down the index towards more and more unhappiness.
The report is created by the UN Sustainable Development Solutions Network's (SDSN).
It is based on factors like per capita GDP, social support systems, life expectancy, social freedom, corruption levels and general health.
World Consumer Rights Day observed on 15th March - 15 Mar 18
Highlights:
The consumer movement marks 15th March with World Consumer Rights Day every year, as a means of raising global awareness about consumer rights and needs.
Celebrating the day is a chance to demand that the rights of all consumers are respected and protected, and to protest against market abuses and social injustices which undermine those rights.
World Consumer Rights Day was inspired by President John F Kennedy, who sent a special message to the US Congress on 15th March 1962, in which he formally addressed the issue of consumer rights.
He was the first world leader to do so.
The consumer movement first marked that date in 1983 and now uses the day every year to mobilise action on important issues and campaigns.
Estranged AIADMK leader T.T.V. Dhinakaran launches Amma Makkal Munnetra Kazhagam party - 15 Mar 18
Highlights:
"Amma Makkal Munnetra Kazhagam" (AMMK) is the name of the newly floated political party by Tamil Nadu's R.K. Nagar MLA T.T.V. Dhinakaran.
The name of the party was announced by him in Madurai on 15 March 2018.
AMMK's party flag, which was also unveiled on the occasion, has black, white and red stripes and the image of late Tamil Nadu Chief Minister Jayalalithaa at the centre.
Dhinakaran was the Treasurer of AIADMK Party and had served as the member of Rajya Sabha and Lok Sabha.
He is also the nephew of V. K. Sasikala, Jayalalitha's close friend. He won the highly anticipated R.K. Nagar by-election in December 2017.
Champions Trophy Hockey : India to open account against Pakistan - 15 Mar 18
Highlights:
The Indian men's hockey team will open its campaign at this summer's FIH Hockey Champions Trophy against storied rivals Pakistan on June 23, followed by fixtures against Argentina (June 24), Australia (June 27), Belgium (June 28) and hosts Netherlands (June 30).
This edition of the Champions Trophy will be held at the De Bredase Hockey and Bandy Club in Breda, Netherlands from June 23 to July 1.
The competition pits Asian champions India against European champions Netherlands, 2016 Olympic gold medallists Argentina, reigning Hockey World Cup, World League and Champions Trophy title holders Australia, Rio Olympic silver medallists Belgium and three-time Champions Trophy winners Pakistan.
Netherlands, Argentina and Australia qualified for Champions Trophy automatically while India, Pakistan and Belgium were invited by the FIH Executive Board.
The nine-day event will culminate with the final on July 1, with the other classification matches being played earlier in the day.
At the last Champions Trophy held in London in 2016, the Indian men's hockey team claimed silver after losing 1-3 to Australia.
The team will next be seen in action at next month's Commonwealth Games in Gold Coast, Australia where it is grouped in Pool B with Pakistan, Malaysia, Wales and England.
Manpreet Singh's India will open its CWG campaign on April 7 against Pakistan.
WEF Energy Transition Index: India ranks 78th,lower than Brazil, China - 16 Mar 18
Highlights:
According to the World Economic Forum's (WEF) energy transition index India has been ranked at 78th, lower than its emerging market peers like Brazil and China, among 114 countries.
Sweden ranked number one position.
The report titled Fostering Effective Energy Transition, ranks countries on how well they are able to balance energy security and access with environmental sustainability and affordability.
According to the report India has taken "bold measures" to improve energy access, energy efficiency, and to improve the deployment of renewable sources of energy.
However, energy transition in the country will require "large investments, and an enabling environment and robust regulatory frameworks to support the transition".
India is at the crossroads in its energy transition journey.
Ranking 78th on the Energy Transition Index.
Among its emerging market peers Brazil stood at the 38th place, Russia at 70th and China at 76th place.
The overall list was topped by Sweden, followed by Norway at the 2nd position and Switzerland at the 3rd rank.
Other countries on the top 10 include Finland (4th), Denmark (5th), the Netherlands (6th), the UK (7th), Austria (8th), France (9th) and Iceland (10th).
On India, the report said, energy needs in the country are primarily met by fossil fuels with implications for environmental sustainability and increasing energy import costs.
In the Energy Transition Index (ETI), India ranks in the third performance quartile and third readiness quartile, making it an emerging country that is approaching the leapfrog category.
Interestingly, between 2013 and 2018, India improved its performance score by 5.6 % points, mainly with improved energy access, reduced subsidies and reduced import costs, the report noted.
Recent initiatives to improve electricity access have experienced some success and the outlook is positive; however, the road to continuous access to power and clean cooking fuel for all is long.
India has the largest government-mandated renewable energy programme, with a target of 175GW renewable energy capacity by 2022, and it announced plans to shift completely to electric vehicles by 2030.
India's First Cloned Assamese Buffalo Born - 16 Mar 18
Highlights:
The Central Institute for Research on Buffaloes produced a cloned Assamese buffalo male calf was born for the first time
The institute used unique methods and produced this clone calf, Sach-Gaurav, on December 22, 2017 through a normal delivery.
The calf was born to a Murrah buffalo.
It was also the first to be born in the field, 100 kms from the cloning laboratory at Hi Tech Sach Dairy Farm in Hisar.
Indian Council of Agricultural Research-CIRB is a central institute and it has a mandate to conserve superior animals of all buffalo breeds.
ICAR-CIRB Director Inderjeet Singh said the Assamese buffaloes were found only in the north-eastern part of the country and they were used mainly for agricultural work.
This was the second cloned male produced by ICAR-CIRB after Hisar-Gaurav, born December 11, 2015.
Hisar-Gaurav was producing quality semen from the age of 22 months and ten females of the institute's herd were pregnant with its frozen semen.
The birth weight of the calf was 54.2 kgs and it was healthy.
It had normal physiological parameters and blood profile.
The genotype of the calf was confirmed by microsatellite analysis (parentage verification) and chromosome analysis.
Animal cloning can be an excellent reproductive tool for conservation and multiplication of selected superior animals of buffalo breeds.
It was India's first cloned Assamese buffalo calf and the embryos were transported for about two hours before being transferred into the recipient mothers.
The ovaries of Murrah buffaloes were used as a source of recipient oocytes.
Small tissue of Assamese buffalo was airlifted from Veterinary College, Khannapara, Guwhati, 2000 km away from our cloning laboratory, to culture establish the donor cells.
Pune tops in urban governance: ASICS 2017 report - 16 Mar 18
Highlights:
According to a 23-city survey conducted by a Bengaluru-based non-profit organisation Janaagraha , Pune has emerged as the best city, and Bengaluru the worst, in terms of quality of urban governance.
Janaagraha Centre for Citizenship and Democracy released the 5th edition of its Annual Survey of India's City-systems (ASICS) report.
It shows Pune as having scored 5.1 on a scale of 10, followed by Kolkata, Thiruvananthapuram, Bhubaneswar and Surat.
Delhi moved three spots up to the sixth place this year, against ninth in the 2016 survey. Mumbai's ranking fell from sixth in 2016 to ninth in 2017.
The worst performers this year were Bengaluru (scoring the least, at 3 out of 10), Chandigarh, Dehradun, Patna and Chennai.
These constituted the bottom five cities with scores ranging between 3 and 3.3 out of 10.
Last year, Thiruvananthapuram topped the list, followed by Pune and Kolkata.
The survey is designed to help city leaders pinpoint issues in urban governance in their cities and help them plan out methods to reform roadmap to make their cities more liveable.
The cities were measured under four key components of governance: urban planning and design; urban capacities and resources; empowered and legitimate political representation; transparency, and accountability and participation.
According to the 2017 report, Johannesburg in South Africa, London in the UK and New York in the US scored 7.6, 8.8 and 8.8 respectively, whereas Indian cities could hardly score above 5 with Pune barely touching the 5.1 margin.
The survey painted a bleak picture of the Indian cities and revealed that cities were "grossly under-prepared" in delivering a high quality of life that is sustainable in the long term.
The recurring floods, garbage crises, fire accidents, building collapses, air pollution and dengue outbreaks are only symptoms of this deeper governance crisis in our cities.
Only last year, a huge fire emanated from the highly polluted Bellandur lake, the biggest water body of Bengaluru, giving anxious moments to hundreds of residents living nearby.
Despite the National Green Tribunal pulling up the government and its various agencies for failing to prevent pollution and not doing enough to restore the lake to its pristine glory, the lake had always been in bad shape.
Bhubaneswar stood out for significant improvement and moved six positions to fourth this year from the tenth position in 2016 while two new cities added this year -- Guwahati and Vishakhapatnam -- showed disappointing results.
ASICS is designed to help city leaders pinpoint issues in urban governance in their cities and help them plan out methods to reform roadmap to make their cities more liveable.
This primarily means that a city's quality of governance is measured on the basis of analysis of urban bodies, local governance, analysis of laws, various policies and RTI responses from the State government.
Pink City Jaipur to host 8th Theatre Olympics - 16 Mar 18
Highlights:
Pink city Jaipur going to host 8th Theatre Olympics shortly.
The Jaipur chapter of the Theatre Olympics, 2018, will be organised by the National School of Drama under the aegis of Union ministry of culture in collaboration with the Ravindra Manch Society and state art and culture department.
The city has geared up to grab the limelight as one of the co-hosts of the 8th Theatre Olympics, the largest international theatre festival to be held for the first time in India.
The Jaipur chapter of the Theatre Olympics, 2018 will be organised by the National School of Drama (NSD) under the aegis of Union ministry of culture in collaboration with the Ravindra Manch Society and state art and culture department.
Jaipur will stage 15 plays on international, national and folk theatre forms between March 18 and April 1.
The 8th edition of the global theatre fest will cover 17 cities in India with more than 25,000 artists performing 450 shows, 600 ambience performances and 250 youth shows.
The 8th Theatre Olympics is a great opportunity to highlight the cultural heritage of Rajasthan.
The desert state has a number of indigenous folk and theatrical art forms, most of which are popular among the people such as puppet dance, Kalbelia, Ghoomar among others.
Some of the folk art forms like Swaang, Gawri among others have been showcased during the theatre festival.
Jaipur will witness 15 plays over the fortnight, including six, especially invited plays as well as folk performances and international productions.
The event will host folk production like "Satya Harishchandra" (Choudhary Chajjan Singh), specially invited plays such as "Bali" (KS Rajendran), "Gokulmirgamana" (BV Karanth), and "Mirza Sahibaan" (GS Channi) among others.
The festival will culminate at Mumbai on April 8.
Philippines to withdraw from International Criminal Court - 17 Mar 18
Highlights:
The Philippines will withdraw from the International Criminal Court (ICC), a month after the judicial body started an inquiry into President Rodrigo Duterte's controversial war on drugs.
The country had given notice to withdraw from the treaty that established the court.
Duterte has been accused of encouraging extrajudicial killings and other rights abuses in his bid to rid the country of drugs since his election in 2016.
The ICC announced in February it would begin a preliminary inquiry to determine whether an investigation was needed.
Human rights violations:
Rights groups have long accused Duterte of gross human rights violations in his anti-drug campaign, which Human Rights Watch estimates has claimed the lives of 12,000 people since June 2016.
According to the Philippines government, around 3,900 people have been killed in the drug war.
Duterte has long denied the accusations of human rights abuses and contends the drug issue is one for domestic law enforcement.
He has hit out at United Nations efforts to investigate human rights violations in the country.
The ICC is not part of the UN, but the two bodies have a cooperation agreement.
The bloody nature of the drugs crackdown has drawn the ire of advocates and international human rights authorities.
Last year, Amnesty International said the alleged extrajudicial killings by police "may constitute crimes against humanity."
The Philippines is not the first country to quit the ICC. Burundi, Russia, South Africa and Gambia all moved to withdraw from the court.
It has long been controversial for its focus on the developing world, Africa in particular.
Some countries, like the United States, have never joined due to concerns about ceding sovereignty to an international body.
CISF launches mobile app for lost items at airports - 17 Mar 18
Highlights:
The CISF has launched a mobile application through which travellers can register complaints to recover items they lost or forgot at various airports.
The app called Lost and Found can be downloaded from the website of the Information and Technology Ministry.
The main advantage of this mobile app is that the passengers can directly register complaints and get status of their complaint immediately from the airports under our security cover.
The mobile phone application can also be used to place a request for obtaining technical consultancy provided by the force.
The Lost and Found scheme was first launched by the force on its website in 2015 to trace and restore items and valuables left behind by the commuters at airports.
The CISF restored property worth 50.05 crore last year while valuables/items worth Rs 5.49 crore were restored to the passengers this year through the web portal, Singh said.
The Central Industrial Security Force (CISF) guards 59 civil airports across the country.
NITI Aayog to Release SATH-E Roadmaps - 17 Mar 18
Highlights:
NITI Aayog will release comprehensive roadmaps and detailed timelines for its initiative 'Sustainable Action for Transforming Human Capital in Education (SATH-E)' project at NITI Aayog on March 17.
SATHE to introduce System-wide Governance Transformation in School Education.
Shri Amitabh Kant, CEO, NITI Aayog and the Chief Secretaries of the States of Jharkhand, Madhya Pradesh and Odisha will release the forward looking blueprints after a day-long .
These roadmaps operate between 2018 to 2020, lay out detailed interventions.
It will taken by the three participating States- Jharkand, Madhya Pradesh and Odisha – aiming to become 'Role Model States' in school education.
These roadmaps present the first-of-its-kind, customized, action-oriented programmes, outlining interventions at the individual, district and State level.
The roadmaps were jointly prepared by NITI Aayog, the three States and the knowledge partners of the SATH Initiatives, the Boston Consulting Group (BCG) and Piramal Foundation For Education Leadership (PFEL).
HO Member-Countries Commit To End TB By 2030 - 17 Mar 18
Highlights:
Member-countries of the World Health Organisation (WHO) South-East Asia Region, including India, committed to intensifying efforts to eradicate tuberculosis by 2030.
The member-countries unanimously agreed to actualise and intensify essential actions agreed to in the Delhi Call to Action, adopted in March last year, to accelerate efforts to end TB in the region.
The summit sets the stage for the September 2018 United Nations high-level meeting on TB, wherein the issue will be discussed at the Heads of State level.
The UN meeting is likely to endorse a set of goals to put the world on course to ending TB.
The WHO South-East Asia Region comprises 11 countries including North Korea and India.
It is host to one fourth of the global population but a disproportionate 46 % of the global TB burden.
The member-countries would collectively reach out to 2 million missing TB cases and 150,000 multidrug-resistance cases by 2020 and implement a response adequate to end TB.
Indian Council of Medical Research (ICMR) functioning under the Health Ministry was awarded the International Kochon Prize 2017 for contribution to the National Programme in Tuberculosis research.
ICMR through its TB consortium has accelerated efforts for research and development of TB in the country.
The TB consortium is working with public and private institutes to guide the country's research towards development of point-of-care diagnostics, shorter treatment regimens, and effective vaccine for tuberculosis.
The Kochon Prize, endowed by the Kochon Foundation, a non-profit foundation registered in the Republic of Korea, consists of $65,000 award.
The summit, inaugurated by Prime Minister Narendra Modi.
The summit was attended by the Health Ministers number of countries, including Sri Lanka, Indonesia, Bangladesh, Nigeria, Mozambique, Zimbabwe, Kazakhstan and Peru.
Deepa Malik Becomes Asian Rank 1 In Javelin F-53 Category - 18 Mar 18
Highlights:
Indian para-athlete Deepa Malik won a gold medal in the F-53/54 category javelin event at the World Para Athletics Grand Prix in Dubai.
She became the Asian rank one in the F-53 category.
Deepa has also qualified for the 2018 Asian Para Games in Indonesia scheduled to be held in October 2018.
Earlier, the Indian para-athlete, top-scored in the discus throw Asia Ranking 53 category and secured second place in the Asian Games combined category event 51/52/53 on Day Two of the World Para Athletics Grand Prix 2018 in Dubai.
Malik won a silver medal in the shot put at 2016 Paralympic Games, to become the first Indian woman to win a medal at the Paralympics.
She has been honoured with the Arjuna award in 2012 and has also been conferred the prestigious Padma Shri award in 2017 for her achievements.
Odisha Government to collaborate with RIMES for disaster management Disaster management - 18 Mar 18
Highlights:
The Odisha government will collaborate with Regional Integrated Multi-Hazard Early Warning System (RIMES) for strengthening its early warning services.
The partnership will be forged between Odisha State Disaster Mitigation Authority (OSDMA) and RIMES in field of drought monitoring and early warning.
oth entities will ink Memorandum of understanding (MoU) for collaboration and evolve institutional mechanism between them for better coordination.
The RIMES is an intergovernmental body registered under United Nations.
It is owned and managed by 45 collaborating countries in the Asia Pacific and Africa.
India and ADB Sign $120 Million Loan to Improve Rail Infrastructure - 18 Mar 18
Highlights:
Government of India and the Asian Development Bank (ADB) signed a $120 million loan agreement for completion of works for double-tracking and electrification of railways tracks along high-density corridors to improve operational efficiency of Indian railways.
The tranche 3 loan is part of the $500 million multi-tranche financing facility for Railway Sector Investment Program approved by the ADB Board in 2011.
The loan amount will be used to complete the ongoing works commenced under earlier tranches.
The project is aimed at enhancing the efficiency of the rail infrastructure through electrification, introduction of modern signaling system, and doubling rail tracks on key routes in the country.
The Program will help develop an energy-efficient, safe, and reliable railway system that will result in reduced travel time along project rail routes and improved operational and financial efficiency.
Funding for tranche 3 loan will contribute towards achieving the overall Program outputs of double-tracking about 840 kilometer of rail routes and electrification of 640 kilometer of tracks along high density corridors, said Mr. Yokoyama.
The program is also helping implement new accounting systems and provide additional safety measures including collision avoidance equipment.
ADB loan has a 20-year term, including a grace period of 5 years, an annual interest rate determined in accordance with ADB's London interbank offered rate (LIBOR)-based lending facility, and a commitment charge of 0.15% per year.
ADB is regional development bank which aims to promote social and economic development in Asia.
It was established in 1966.
It is headquartered in Manila,Philippines.
Now it has 67 members, of which 48 are from within Asia and the Pacific and 19 outside.
The ADB has been modelled closely on World Bank.
It has similar weighted voting system where votes are distributed in proportion with members' capital subscriptions.
Vladimir Putin Wins Historic fourth Term As Russian President - 18 Mar 18
Highlights:
Russian President Vladimir Putin stormed to victory in presidential election, giving him another six years in power.
Putin, who has ruled Russia for almost two decades, won more than 75% of the vote according to preliminary results.
He is well ahead of his nearest rival Communist Party candidate Pavel Grudinin at 13.2%.
About 107 million Russians were eligible to cast ballots and turnout was 60% before polls closed in Moscow.
Putin won nearly 77% of the popular vote, running as an independent despite his preceding longtime affiliation with the United Russia party.
In second place was Pavel Grudinin, the candidate for the Communist Party, who received just under 12% of the vote.
Vladimir Putin first became President of Russia in 1999.
He has held the office since then except for one term when Dmitry Medvedev was in office due to term-limit restrictions.
The presidential term in Russia is six years but it was four years during Putin's first two terms.
Mauritius President Ameenah Gurib-Fakim Resigns Over A Financial Scandal - 19 Mar 18
Highlights:
Mauritius President Ameenah Gurib-Fakim resigned after being embroiled in a scandal over the use of a credit card to buy luxury personal items.
She will leave office on 23rd of this month.
It has been alleged that Gurib-Fakim made personal purchases, buying jewelry and clothing using a credit card provided by London-based Planet Earth Institute.
Africa's only female head of the state, Gurib-Fakim is an internationally renowned scientist and biologist.
BHEL Commissions 1st Unit Of Kishanganga Hydro Project In Jammu & Kashmir - 19 Mar 18
Highlights:
State-run power equipment maker BHEL commissioned 1st unit of 110 MW of the Kishanganga hydroelectric project (HEP) of NHPC in Jammu and Kashmir.
It is Located on the river Kishanganga, a tributary of the Jhelum in Bandipora district, all the three units of the 340 MW project will generate 1,350 million units (MU) of clean electricity annually.
The other two units are also in advanced stages of commissioning.
In J&K, Bhel has so far commissioned 31 Hydro sets with a cumulative capacity of 1,257 MW.
Seventh Women's Science Congress Inaugurated In Manipur - 19 Mar 18
Highlights:
The Women Science Congress -2018 was inaugurated in the backdrop of the ongoing 105th Indian Science Congress on its 3rd day being held at Manipur University, Imphal.
Keshari Nath Tripathi, Governor of West Bengal inaugurated the 7th Edition of Science Congress for women.
Prof.Vijay Laxmi Saxena, Former General Secretary, India Science Congress Association (ISCA) and Mrs.Namita Gupta, Scientist, Dept.of Science & Technology graced the function as guests of honors.
International Day Of Happiness is celebrated as 20 March - 20 Mar 18
Highlights:
The United Nations has celebrated the International Day of Happiness (on 20th March) as a way to recognize the importance of happiness in the lives of people around the world.
The theme for IDH 2018 is "Share Happiness" - focusing on the importance of relationships, kindness and helping each other.
The World Happiness Report 2018 was also released recently that ranks 156 countries by their happiness levels, and 117 countries by the happiness of their immigrants.
Finland was ranked as the happiest country in the list and Burundi in East Africa is the unhappiest place in the world.
India ranks 133rd in the report after Pakistan (75th), China (86th) and Nepal (101st).
Veteran Hindi Poet Kedarnath Singh Passes Away - 20 Mar 18
Highlights: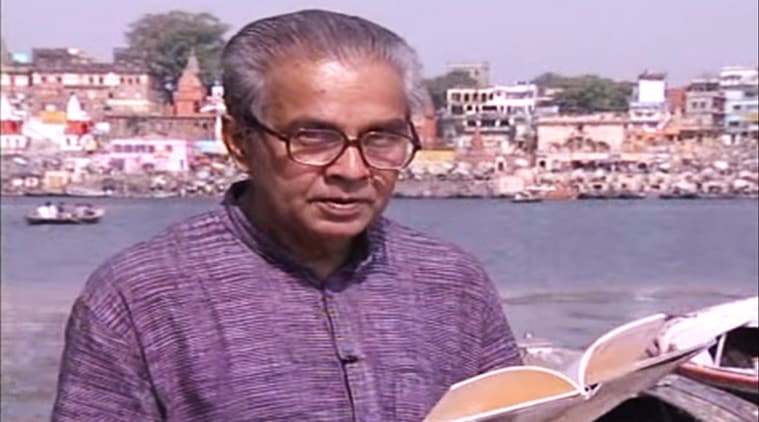 Renowned Hindi poet and critic Kedarnath Singh passed away at the age of 83.
He was the former professor and chairperson of the Department of Hindi Language at the Centre for Indian Languages at Jawaharlal Nehru University.
Prof. Singh was a recipient of the Jnanapeeth award in 2013.
He won the Sahitya Akademi award in 1989 for his poetry collection Akaal Mein Saras.
A prominent essayist and critic, Kedarnath Singh was awarded the Sahitya Akademi Award in Hindi in 1989 for Akaal Mein Saras (Cranes in Drought) — his poetry collection and the Jnanpith Award in 2013.
Additionally, his essays and stories like Mere Samay ke Shabd, Kalpana aur chhayavad, Hindi kavita mein bimb vidhan, Kabristan mein Panchayat and poem collections like Abhi Bilkul Abhi, Zameen pak Rahi Hai, Yahan se Dekho, Baagh, Tolstoy aur cycle, are also celebrated pieces of literature. Followers and fans remembered the veteran, especially on Twitter, mourning his demise.
Indian Navy To Host Bilateral Exercise 'Varuna' With French Navy - 20 Mar 18
Highlights:
The Indian Navy and the French Navy have conducted bilateral maritime exercises since May 1993.
Since 2001, the exercises have been named VARUNA and there have been fifteen editions of the same till date.
The last edition of VARUNA was conducted off the French Coast in April 2017.
This year to VARUNA-18 would be conducted in three sea areas, namely, the Arabian Sea, the Bay of Bengal and South Western Indian Ocean.
The conduct of VARUNA and the special impetus on taking this Navy-to-Navy cooperative engagement forward was reiterated in the Joint Statement made by the Prime Minister of India and the President of France.
The first phase, being conducted in the Arabian Sea, will see participation of a French submarine and frigate Jean de Vienne from the French side.
The Indian Naval participation will include the destroyer Mumbai, frigate Trikand with their integral helicopters, IN submarine Kalvari, P8-I and Dornier Maritime Patrol Aircraft, as well as the Mig 29K fighter aircraft.
The VARUNA series of exercises have grown in scope and complexity over the years and provide an opportunity to both Navies to increase interoperability and learn from each other's best practices.
India Signs Double Taxation Avoidance Treaty With Hong Kong - 20 Mar 18
Highlights: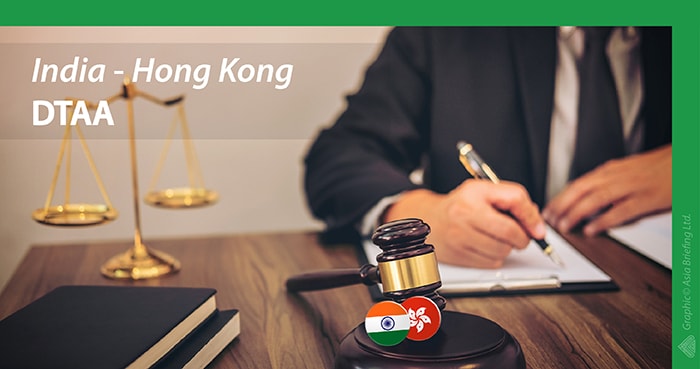 India and Hong Kong signed a double taxation avoidance agreement (DTAA) that seeks to improve transparency in tax matters and help curb tax evasion and avoidance.
The agreement between India and the Hong Kong Special Administrative Region (HKSAR) of the People's Republic of China was signed by Indian Ambassador to China Gautam Bambawale and Hong Kong Finance Secretary Paul Chan Mo-Po in Hong Kong.
The Agreement for the Avoidance of Double Taxation and the Prevention of Fiscal Evasion will stimulate flow of investment, technology and personnel from India to Hong Kong Special Administrative Region (HKSAR) and vice versa.
It will also prevent double taxation and provide for exchange of information between the two countries.
Under Section 90 of the Income-tax Act, 1961, India can enter into an agreement with a foreign country or specified territory for avoidance of double taxation of income, for exchange of information for the prevention of evasion.
The treaty would reduce the withholding tax rates that can be applied to interest or royalties.
Union Government Approves Plastic Park To Be Set Up In Deoghar, Jharkhand - 21 Mar 18
Highlights:
The Government of India approved the setting up of a Plastic Park in Deoghar District, Jharkhand.
It was announced by Union Minister for Chemicals & Fertilizers and Parliamentary Affairs, Mr. Ananthkumar.
The project would be set up at a cost of Rs. 120 crores in an area of 150 acres.
Mr. Ananthkumar also announced the setting up of Rs. 3.5 crore Plastic Recycling unit at Deoghar to tackle the menace of plastic waste being generated due to the place being a tourist attraction
World's Most Liveable City Report- Vienna Tops, Baghdad Worst - 21 Mar 18
Highlights:
Austria's capital city Vienna rated the world's most liveable city for the ninth consecutive year by Mercer in its annual Quality of Living survey.
It was followed by Switzerland's Zurich, while New Zealand's Auckland and Germany's Munich tied for third place.
Hyderabad and Pune have been rated India's most livable cities as they have tied for the 142nd place in Mercer's global Quality of Living survey.
Iraq's capital city Baghdad has been rated the least liveable city for the tenth consecutive year.
Mercer's survey of 231 cities helps companies and organizations determine compensation and hardship allowances for international staff.
Its criteria include political stability, health care, education, crime, recreation and transport.
Europe has eight of the world's top 10 most pleasant cities: Germany and Switzerland each have three cities in the top 10, while New Zealand, Canada and Australia each have one.
Vienna topped the survey for the ninth year in a row, boasting a vibrant cultural scene, comprehensive healthcare and moderate housing costs with a population of 1.8 million.
Vienna is followed by Switzerland's Zurich and then New Zealand's Auckland and Germany's Munich in joint third.
Vancouver, ranked fifth, offers the best quality of living in North America.
Singapore at 25 and Montevideo at 77 topped the Asian and Latin American places.
The best African entry on the list was South Africa's Durban in 89th place.
State Bank of India Signed MoU With IMGC - 21 Mar 18
Highlights:
India's largest lender State Bank of India SBI and India Mortgage Guarantee Corporation (IMGC) signed a pact to offer mortgage guarantee scheme for prospective non-salaried and self-employed home loan customers.
The offering will help increase home loan eligibility up to 15% within the regulatory norms.
The MoU between SBI and IMGC is a strategic initiative which will enable to improve housing loan volumes in the non-salaried segment.
Under this product applicant can avail higher finance based on risk grade of the borrower, by opting for IMGC default guarantee cover,.
the MoU with IMGC will pave the way for the bank to introduce many more products in the mortgage guarantee backed home loan segment to fulfil the needs of Indians of buying their dream homes.
IMGC is a joint venture between National Housing Bank, Genworth Inc International Finance Corporation and Asian Development Bank.
It is providing mortgage default guarantee to the lending Institutions in India.
As on December 31, 2017, SBI had a deposit base of Rs 26.51 lakh crore.
It has 32.16 per cent market share in home loans and 35.54 per cent market share in auto loan.
Bihar Governor Satya Pal Mallik Gets Additional Charge Of Odisha - 21 Mar 18
Highlights: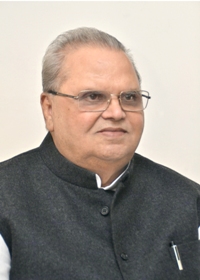 Bihar Governor Satya Pal Malik will discharge the functions of Odisha Governor in addition to his own duties till regular arrangements are made.
Odisha Governor SC Jamir completed his tenure.
Mr. Jamir has earlier served as chief minister of Nagaland for five times, was a union deputy minister in the cabinet Jawaharlal Nehru and governors of Maharashtra, Gujarat, and Goa.
Chief Justice of Orissa High Court Vineet Saran administered the oath of office to Malik in a brief ceremony held at Raj Bhavan.
Chief Minister Naveen Patnaik, his ministerial colleagues, Leader of Opposition in assembly Narasingh Mishra as well as senior officials were present on the occasion.
World Water Day is celebrated as 22 March - 22 Mar 18
Highlights:
The World Water Day is observed on 22 March every year, to raise awareness about the importance of water.
The theme this year is, 'Nature for Water' – exploring nature-based solutions to the water challenges the world faces in the 21st century.
An international day to celebrate freshwater was recommended at the 1992 United Nations Conference on Environment and Development (UNCED) in Rio de Janeiro.
The United Nations General Assembly responded by designating 22 March 1993 as the first World Water Day.
Morkel becomes fifth South African to 300 Test wickets - 22 Mar 18
Highlights: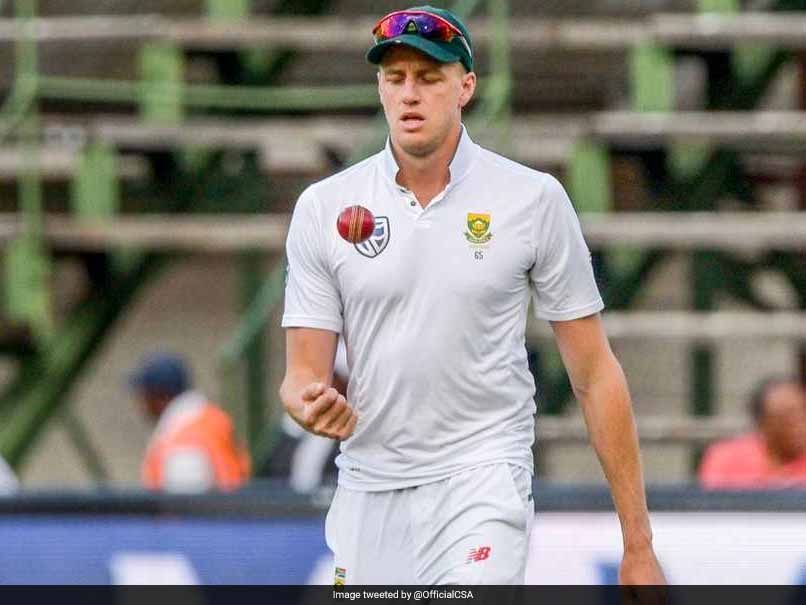 Morne Morkel has become the fifth South African bowler to 300 Test wickets.
He achieved the fit after taking three wickets on the second day of the Newlands Test against Australia.
Morkel's milestone came up in his 85th Test in his final series as an international cricketer.
Morne Morkel is a South African cricketer who has played all formats of the game for South Africa.
He has played for Rajasthan Royals, Delhi Daredevils and Kolkata Knight Riders in the Indian Premier League.
Govt removes education fee cap of Rs 10,000 per month for martyrs' children - 22 Mar 18
Highlights:
The government has removes education fee for educational expenses in the shape of tuition and hostel fees paid to children of martyrs and disabled soldiers to Rs 10,000 per month after widespread protests from the affected families as well as the armed forces.
The educational concession will continue without the cap of Rs 10,000 per month.
But it added the concession will be admissible only for those undertaking studies in government or government-aided schools and educational institutes or those "recognized" by the central or state governments.
It will also be applicable to students studying in autonomous institutes financed by central or state governments.
The original scheme, under which a martyr's child was provided full tuition and hostel fees without any cap till he or she acquired the first degree (like BA, BTech, MBBS, BCom etc), had come into force after the 1971 war.
It was later extended to children of officers and soldiers killed or disabled in Operation Meghdoot (Siachen-Saltoro Ridge) and Operation Pawan (IPKF in Sri Lanka) as well as in counter-insurgency operations.
DoT directed telecom operators not to accept any bank guarantee from Axis Bank - 22 Mar 18
Highlights:
The Department of Telecommunications (DoT) recently directed telecom operators and their associations not to accept any bank guarantee from Axis Bank.
The directive was issued after the lender failed to invoke a bank guarantee after receiving a request from DoT.
This step was taken as Axis Bank has failed to invoke a bank guarantee issued by them on behalf of Aircel Group of Companies.
It is worth mentioning that telecom companies have to furnish bank guarantees as a commitment to fulfil their rollout obligations and other conditions as stipulated in the licence.
The exchequer encashes the bank guarantee in case of a default.
Peter Peterson co-founder of Blackstone Group LP passed away - 23 Mar 18
Highlights:
Billionaire Wall Street financier Peter Peterson, who co-founded private equity firm Blackstone Group LP, passed away due to natural causes at the age of 91.
He co-founded Blackstone in 1985 with former Lehman colleague Stephen Schwarzman, with an initial investment of $200,000.
The firm, which is still led by 71-year-old Schwarzman, now manages more than $400 billion in assets and went public in 2007.
Peterson joined the U.S. President Richard Nixon's administration in 1971, serving as assistant to the president for international economic affairs and then Commerce Secretary from 1972-73.
Amazon company surpassed Google parent Alphabet Inc. become the second most valuable publicly listed US company - 23 Mar 18
Highlights:
Amazon.com became the second most valuable publicly listed US company and thus surpassed Google parent Alphabet Inc. for the first time ever.
Amazon shares finished up 2.69% at $1,586.51, for a market capitalization of $768 billion while Alphabet lost 0.39%, trimming its stock market value to $762 billion.
Alphabet's market cap eroded as Wall Street frette about regulatory fallout following revelations that a political consulting firm had improperly obtained personal data on 50 million Facebook Inc. users.
Apple Inc. remains the most valuable company, with a market capitalisation of $889 billion.
Cabinet approves Ayushman Bharat – National Health Protection Mission - 23 Mar 18
Highlights:
The Union Cabinet chaired by the Prime Minister Shri Narendra Modi has approved the launch of a new Centrally Sponsored Ayushman Bharat -National Health Protection Mission (AB-NHPM) having central sector component under Ayushman Bharat Mission anchored in the MoHFW.
The scheme has the benefit cover of Rs. 5 lakh per family per year.
The target beneficiaries of the proposed scheme will be more than 10 crore families belonging to poor and vulnerable population based on SECC database.
AB-NHPM will subsume the on-going centrally sponsored schemes -RashtriyaSwasthyaBimaYojana (RSBY) and the Senior Citizen Health Insurance Scheme (SCHIS),
Salient Features:
AB-NHPM will have a defined benefit cover of Rs. 5 lakh per family per year.
This cover will take care of almost all secondary care and most of tertiary care procedures.
To ensure that nobody is left out (especially women, children and elderly) there will be no cap on family size and age in the scheme.
The benefit cover will also include pre and post-hospitalisation expenses. All pre-existing conditions will be covered from day one of the policy. A defined transport allowance per hospitalization will also be paid to the beneficiary.
Benefits of the scheme are portable across the country and a beneficiary covered under the scheme will be allowed to take cashless benefits from any public/private empanelled hospitals across the country.
AB-NHPM will be an entitlement based scheme with entitlement decided on the basis of deprivation criteria in the SECC database.
The different categories in rural area include families having only one room with kucha walls and kucharoof; families having no adult member between age 16 to 59; female headed households with no adult male member between age 16 to 59; disabled member and no able bodied adult member in the family; SC/ST households; and landless households deriving major part of their income from manual casual labour, Also, automatically included families in rural areas having any one of the following: households without shelter, destitute, living on alms, manual scavenger families, primitive tribal groups, legally released bonded labour. For urban areas, 11 defined occupational categories are entitled under the scheme.
The beneficiaries can avail benefits in both public and empanelled private facilities. All public hospitals in the States implementing AB-NHPM, will be deemed empanelled for the Scheme. Hospitals belonging to Employee State Insurance Corporation (ESIC) may also be empanelled based on the bed occupancy ratio parameter. As for private hospitals, they will be empanelled online based on defined criteria.
To control costs, the payments for treatment will be done on package rate (to be defined by the Government in advance) basis. The package rates will include all the costs associated with treatment. For beneficiaries, it will be a cashless, paper less transaction. Keeping in view the State specific requirements, States/ UTs will have the flexibility to modify these rates within a limited bandwidth.
One of the core principles of AB-NHPM is to co-operative federalism and flexibility to states. There is provision to partner the States through co-alliance. This will ensure appropriate integration with the existing health insurance/ protection schemes of various Central Ministries/Departments and State Governments (at their own cost), State Governments will be allowed to expand AB-NHPM both horizontally and vertically. States will be free to choose the modalities for implementation. They can implement through insurance company or directly through Trust/ Society or a mixed model.
For giving policy directions and fostering coordination between Centre and States, it is proposed to set up Ayushman Bharat National Health Protection Mission Council (AB-NHPMC) at apex level Chaired by Union Health and Family Welfare Minister. It is proposed to have an Ayushman Bharat National Health Protection Mission Governing Board (AB-NHPMGB) which will be jointly chaired by Secretary (HFW) and Member (Health), NITI Aayog with Financial Advisor, MoHFW, Additional Secretary & Mission Director, Ayushman Bharat National Health Protection Mission, MoHFW (AB-NHPM) and Joint Secretary (AB-NHPM), MoHFW as members. CEO, Ayushman Bharat - National Health Protection Mission will be the Member Secretary, State Secretaries of Health Department may also be members as per the requirement. It is proposed to establish an Ayushman Bharat - National Health Protection Mission Agency (AB-NHPMA) to manage the AB-NHPM at the operational level in the form of a Society. AB-NHPMA will be headed by a full time CEO of the level of Secretary/ Additional Secretary to the Government of India.
States would need to have State Health Agency (SHA) to implement the scheme States will have the option to use an existing Trust / Society / Not for Profit Company/ State Nodal Agency or set up a new Trust / Society / Not for Profit Company/ State Health Agency to implement the scheme and act as SHA.
At the district level also, a structure for implementation of the scheme will need to be set up.
To ensure that the funds reach SHA on time, the transfer of funds from Central Government through AB-NHPMA to State Health Agencies may be done through an escrow account directly.
The State has to contribute its matching share of grants within defined time frame.
In partnership with NITI Aayog, a robust, modular, scalable and interoperable IT platform will be made operational which will entail a paperless, cashless transaction.
This will also help in prevention / detection of any potential misuse / fraud / abuse cases.
This will be backed by a well-defined Grievance Redressal Mechanism. In addition, pre-Authorisation of treatments with moral hazards (Potential of misuse) will be made mandatory.
In order to ensure that the scheme reaches the intended beneficiaries and other stakeholders, a comprehensive media and outreach strategy will be developed, which will, inter alia, include print media, electronic media, social media platforms, traditional media, IEC materials and outdoor activities.
Implementation Strategy:
At the national level to manage, an Ayushman Bharat National Health Protection Mission Agency (AB-NHPMA) would be put in place. States/ UTs would be advised to implement the scheme by a dedicated entity called State Health Agency (SHA).
They can either use an existing Trust/ Society/ Not for Profit Company/ State Nodal Agency (SNA) or set up a new entity to implement the scheme. States/ UTs can decide to implement the scheme through an insurance company or directly through the Trust/ Society or use an integrated model.
Major Impact:
In-patient hospitalization expenditure in India has increased nearly 300% during last ten years. (NSSO 2015). More than 80% of the expenditure are met by out of pocket (OOP). Rural households primarily depended on their 'household income / savings' (68%) and on 'borrowings' (25%), the urban households relied much more on their 'income / saving' (75%) for financing expenditure on hospitalizations, and on '(18%) borrowings. (NSSO 2015). Out of pocket (OOP) expenditure in India is over 60% which leads to nearly 6 million families getting into poverty due to catastrophic health expenditures.
AB-NHPM will have major impact on reduction of Out Of Pocket (OOP) expenditure on ground of:
i) Increased benefit cover to nearly 40% of the population, (the poorest&the vulnerable)
ii) Covering almost all secondary and many tertiary hospitalizations. (except a negative list)
iii) Coverage of 5 lakh for each family, (no restriction of family size)
This will lead to increased access to quality health and medication.
In addition, the unmet needs of the population which remained hidden due to lack of financial resources will be catered to.
This will lead to timely treatments, improvements in health outcomes, patient satisfaction, improvement in productivity and efficiency, job creation thus leading to improvement in quality of life.
Expenditure involved:
The expenditure incurred in premium payment will be shared between Central and State Governments in specified ratio as per Ministry of Finance guidelines in vogue.
The total expenditure will depend on actual market determined premium paid in States/ UTs where AB-NHPM will be implemented through insurance companies.
In States/ UTs where the scheme will be implemented in Trust/ Society mode, the central share of funds will be provided based on actual expenditure or premium ceiling (whichever is lower) in the pre-determined ratio.

Number of Beneficiaries:
AB-NHPM will target about 10.74 crore poor, deprived rural families and identified occupational category of urban workers' families as per the latest Socio-Economic Caste Census (SECC) data covering both rural and urban. The scheme is designed to be dynamic and aspirational and it would take into account any future changes in the exclusion/ inclusion/ deprivation/ occupational criteria in the SECC data.
States/Districts covered:
AB-NHPM will be rolled out across all States/UTs in all districts with an objective to cover all the targeted beneficiaries.
Background:
RSBY was launched in the year 2008 by the Ministry of Labour and Employment and provides cashless health insurance scheme with benefit coverage of Rs. 30.000/- per annum on a family floater basis [for 5 members], for Below Poverty Line (BPL) families, and 11 other defined categories of unorganised workers.
To integrate RSBY into the health system and make it a part of the comprehensive health care vision of Government of India, RSBY was transferred to the Ministry of Health and Family Welfare (MoHFW) w.e.f 01.04.2015.
During 2016-2017, 3.63 crore families were covered under RSBY in 278 districts of the country and they could avail medical treatment across the network of 8,697 empanelled hospitals.
The NHPS comes in the backdrop of the fact that various Central Ministries and State/UT Governments have launched health insurance/ protection schemes for their own defined set of beneficiaries.
There is a critical need to converge these schemes, so as to achieve improved efficiency, reach and coverage.
First 'Indian Sign Language' Dictionary Of 3000 Words Launched In Delhi - 24 Mar 18
Highlights:
Union Minister for Social Justice and Empowerment, launched the first 'Indian Sign Language Dictionary'.
The dictionary comprises 3000 words.
The dictionary was developed by Indian Sign Language Research & Training Centre (ISLR&TC) under Department of Empowerment of Persons with Disabilities (DEPwD), M/o Social Justice & Empowerment.
Ministers of State for Social Justice and Empowerment Krishan Pal Gujar and Ramdas Athwale and Krishan Pal Gurjar were also present at the function where the dictionary was unveiled.
ISL Dictionary has been developed to overcome communication barriers between the deaf and hearing communities as it is focused on providing more information in Indian sign language.
ISL Dictionary will give Deaf people the constitutional right to speech and opportunity of freedom of expression and also bring them into the main stream of the society.
ISLR&TC had been working on developing the Indian Sign Language Dictionary for last one and a half years.
As per the census 2011, there are 50, 71,007 Deaf people and 19, 98,535 with speech disability in India.
ISLRTC, New Delhi realizing the gravity of the situation and issues being faced by the large number of Deaf people in common communication took up the onus to develop the dictionary.
ISL dictionary consists of five categories of words for example legal terms, medical terms, academic terms, technical terms and daily use words.
The videos are also subtitled. The English and Hindi terms in the dictionary will help children learn English as well.
44 African countries agree free trade agreement, Nigeria yet to sign - 24 Mar 18
Highlights:
The African Continental Free Trade Area (AfCFTA) has been signed by 44 African countries at a summit of the African Union in Kigali, Rwanda.
Ten of the African Union's (AU) 55 member states did not sign the agreement.
The summit was a step forward for the AU's 2063 project for closer African integration, with 27 member states also signing a commitment for the free movement of persons.
The AfCFTA has the potential to bring over 1.2bn people together into the same market.
The bloc of 55 nations would be the largest in the world by member states.
Rwanda's President Paul Kagame signs an agreement for establishing the African Continental Free Trade Area.
African leaders signed the agreement that is predicted to boost intra-African trade.
If successful, it will be the biggest trade trade agreement since the formation of the World Trade Organization in 1995.
By reducing barriers to trade, such as removing import duties and non-tariff barriers, African countries hope to boost intra-continental business.
The AfCFTA could improve trade between African countries, which in 2016 estimates stated accounted for only 10%.
Nigeria is one of Africa's largest economies and the most populous, declined to sign the agreement.
South Africa is also one of Africa's largest economies, did not sign the agreement, but President Ramaphosa stated his commitment to the agreement once the necessary legal processes were undertaken.
The president did sign the Kigali agreement on the establishment of the AfCFTA.
The idea of a continent-wide trade agreement has been work in progress for decades, but has accelerated in the past few years by African leaders committed to Pan-African integration.
Then in 1991 we had the Abuja Treaty in terms of the African economic community, with the indicative timeline of 34 years.
Then in 2012, decided to fast track the process and that's when it was it was decided that we should create the African Continental Free Trade Area.
The summit has been launched off the back of the Single African Air Transport Market (SAATM), unveiled in January.
A total of 23 member states signed a commitment to bring air travel under a common regulatory framework.
Videocon Industries announced exit from general insurance business - 24 Mar 18
Highlights:
Videocon Industries announced exit from general insurance business by selling its entire stake to the DP Jindal Group and Enam Securities for an undisclosed sum.
The cash-strapped Videocon Industries is fighting a bankruptcy case at the NCLT.
The DP Jindal Group will hold 26%, Enam Securities will hold 25% in the new Liberty General Insurance Company, in which the foreign partner Liberty Mutual Insurance Group of the US will continue
Maharashtra bans plastic bags and single-use plastic items - 24 Mar 18
Highlights:

The state government of Maharashtra to publicise plastic ban from March 2018.
The ambitious plan to ban almost all plastic carry bags and single-use plastic, such as disposable plates and cutlery, food packaging and dozens of other items.
The government has proposed fines of Rs 5,000, Rs 10,000 and Rs 25,000 for the first three offences, with the maximum punishment for violation of the ban being a three-month jail term, but these are not to be implemented immediately.
Manufacturers, producers, sellers, traders, retailers and users have been granted a month to finish the existing stock of the banned items.
These may either by handed over to the local government body for scientific disposal or through sale to an authorised recycler.
The banned items under the notification include plastic bags with and without handles, disposable products manufactured from plastic and thermocol such as single-use disposable dishes, cups, plates, glasses, forks, bowls, containers, non-woven polypropylene bags, cups/pouches to store liquids, plastic packaging to wrap or store products, packaging of food items and foodgrain.
The use of plastic and thermocol for decorations or buntings has also been banned.
To encourage reuse and recycling, the Environment Department announced a Buy Back Depository Scheme for PET and PETE bottles, and milk bags.
Through this scheme, a deposit paid to the retailer can be collected upon handing the bottles or pouches back to the store.
Also, any person, group of people, welfare organisations, industrial associations and members of all local bodies have been invited to come forward and register offences with the authorised officer concerned.
These vigilante individuals/groups will help authorised officers by providing information on violations and also in assisting them in imposing fines, confiscating material and registering offences.
Chhattisgarh wins National Water Digest Award - 25 Mar 18
Highlights:
Chhattisgarh was awarded National Water Digest Award for Water Conservation-Diversion and increasing the irrigation capacity in the state.
The award was presented to Chhattisgarh Water Resources Department (CWRD) on the occasion 'World Forestry Day' (observed on March 21) in New Delhi.
This is first time that CWRD was given national Award during the past 17 years.
Chhattisgarh bagged this award for increasing irrigation capacity,water management -water diversion, water conservation, community participation and efforts towards inter-linking of rivers, better techniques utilized in irrigation facilities.
The Award is presented every year by globally renowned magazine 'Water Digest' which focuses mainly on water resources.
The award is given in association with Central Water Resources River Development (CWRRD) and Ganga Cleaning Ministry, United Nations Educational, Scientific and Cultural Organization (UNESCO), Central Water Board (CWB), Central Water Commission (CWC) and Ganga Purification National Mission.
World's longest sandstone cave discovered in Meghalaya - 25 Mar 18
Highlights:
The world's longest sandstone cave named Krem Puri was recently discovered in Meghalaya.
It has a staggering length of 24.5 km, almost three times the height of Mount Everest, and contains some dinosaur fossils from 66-76 million years ago as well.
'Krem' means 'cave' in Khasi language.
The cave system which is 24,583 metres long was discovered in near Laitsohum village, located in the Mawsynram area in Meghalaya's East Khasi Hills district.
Though Krem Puri had been discovered in 2016 itself, its actual length was mapped only recently when the Meghalaya Adventurers' Association (MAA) took a 25-day expedition to this end.
The dinosaur fossils in the longest sandstone cave in the world include those of the Mosasaurus, believe palentologists.
It was a carnivorous aquatic lizard that resided on Earth around 66-70 million years ago.
The previous world record holder in the longest sandstone cave category was Venezuela's Cueva Del Saman in Edo Zulia.
This is an 18,200-metre (18.2km) long quartzite sandstone cave.
Meghalaya is also home to India's longest cave in the general category - the Krem Liat Prah-Umim-Labit limestone cave system located in Jaintia Hills.
It measures over 31 km in length.
Krem Puri is now the second longest cave system in the general category after this.
This expedition took place from February 5 to March 1, 2018, explored almost the entirety of Krem Puri.
The North-Eastern Indian state of Meghalaya is renowned for its complex cave systems underneath the many hills. It has more than 1650 known caves and cave locations of which 1000 have been partially or fully explored.
The 491 kilometres of caves have been already surveyed while many more remain to be explored.
There are so many cave systems in Meghalaya located in the areas of Cherrapunjee, Shella, Pynursla, Nongjri, Mawsynram and Langrin, that the explored caves amount to only five per cent of the total caves in the state.
Khapran has been exploring and mapping Meghalaya caves since the early 90s and also received the Tenzing Norgay National Adventure Award in 2002.
International Day of Remembrance of the Victims of Slavery and the Transatlantic Slave Trade observed on March 25 - 25 Mar 18
Highlights:

The International Day of Remembrance of the Victims of Slavery and the Transatlantic Slave Trade is observed every year on March 25 across the world.
Observance of this day honours and remembers those who suffered and died as consequence of transatlantic slave trade.
For over 400 years, more than 15 million men, women and children were the victims of the tragic transatlantic slave trade, one of the darkest chapters in human history.
Every year on 25 March, the International Day of Remembrance of the Victims of Slavery and the Transatlantic Slave Trade offers the opportunity to honour and remember those who suffered and died at the hands of the brutal slavery system.
The International Day also aims to raise awareness about the dangers of racism and prejudice.
In order to more permanently honour the victims, a memorial has been erected at United Nations Headquarters in New York.
The unveiling took place on 25 March 2015.
The winning design for the memorial, The Ark of Return Video by Rodney Leon, an American architect of Haitian descent, was selected through an international competition and announced in September 2013.
India's first insect museum opened at TNAU - 26 Mar 18
Highlights:
A Rs. 5 crore insect museum with the state-of-the-art amenities was unveiled by Tamil Nadu Chief Minister K Palaniswamy at the Tamil Nadu Agricultural University.
The museum, established at a 6,691 sqft area, is fully dedicated to insects and claimed to be the first of its in the country.
It would display insects preserved as specimens as also live ones depicting their different developmental stages, images, videos and models of their unique behaviour, habits and habitats.
The uniqueness of the museum is visible in the lobby, which depicts the theme, "BUGS ARE KINGS," while the exhibiting area comprises seven radial walls (bay) on the right side and an undivided wall on the left side.
A section on social insect exhibiting termite mounds (whole and sectioned) and bee hives of different kinds and forms would also be exhibited.
A souvenir shop and a mini auditorium to screen insect movies and documentary films are available.
Ramp is provided to facilitate the visit of the physically challenged persons.
Surat becomes first district to have 100% solar powered health centres - 26 Mar 18
Highlights: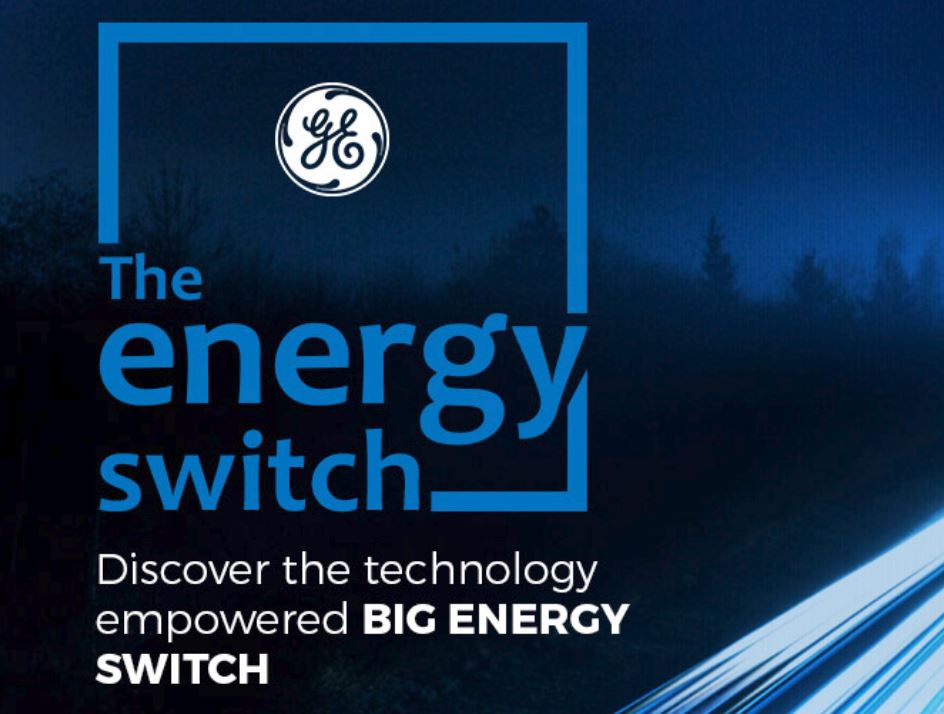 Gujarat's Surat district has switched to solar power to combat the issue.
Surat has become the first district in the country to have 100 percent solar powered Primary Health Centers (PHC).
There are a total of 52 PHCs in the district and all of them are now powered by solar system.
This initiative will not only bring down the electricity bill by 40 % but also help fight global warming.
Other than PHCs, there are 572 gram panchayats in the Surat District, out of which 150 are solar powered gram panchayats and soon the other 422 panchayats will too be solar powered.
25 % of the total expense of making the gram panchayat solar powered has been borne by the district panchayat
Department of Posts launches Cool EMS Service between India and Japan - 27 Mar 18
Highlights:
Ministry of Communications has launched the Cool EMS Service which will come into force from 29.03.2018.
Cool EMS service is one-way service from Japan to India which allows customers in India to import Japanese food items for personal use which is allowed under Indian regulations. Initially, Cool EMS Service will be available in Delhi only.
Food items will be carried by Japan Post in special cool boxes containing refrigerant to preserve the quality of the food items and addressee will collect them from Foreign Post office, Kotla Road, New Delhi in-person or through a messenger in the prescribed time frame.
All other features like track and trace, etc of Express Mail Service (EMS) will be available for Cool EMS service as well.
The Cool EMS Service came into force from March 2018.
Initially, it will be available in Delhi only.
TESS: NASA, SpaceX's collaboration in search for life outside Earth - 27 Mar 18
Highlights:
The search for the cosmic real estate is about to begin anew with NASA and SpaceX joining hands for their all-new combined mission.
NASA's little spacecraft, the Transiting Exoplanet Survey Satellite, or TESS, will ascend on a Falcon 9 rocket of the SpaceX to go up in the space on April 16.
TESS, abound with cameras and ambition, would be staying between the moon and the Earth for at least two years, scanning the sky for alien worlds.
TESS would discover nearly 500 Earth-sized planets within 300 light-years.
This would let the new generation of telescopes on Earth and in space study looking for habitability, and perhaps even inhabitants.
TESS is the latest effort to answer questions that have intrigued mankind for the last 30 years.
Evidence of even a single microbe anywhere else in the galaxy is sure to stun science.
Over a decade ago, astronomers didn't know if planets outside our solar system existed, too or, if there were any, whether they could ever be discovered or not.
But post-1995, after the discovery of a planet circling the sun-like star 51 Pegasi, there has been a revolution.
NASA's spacecraft, Kepler, discovered near about 4,000 possible planets in the Milky Way galaxy, after it was launched in 2009.
Most stars with planets were really far away from our galaxy and TESS would only fill in planets around nearby stars.
According to TESS, there would be more than just planets in the universe.
Skill India to support electrification scheme 'Saubhagya' - 27 Mar 18
Highlights:
A special project under the PMKVY launched in Six States - Assam, Bihar, Madhya Pradesh, Jharkhand, Odisha and Uttar Pradesh.
Around 47,000 Distribution Lineman-Multi Skills and Technical Helpers will be trained in these six focus states to give fillip to rural electrification
Government's mission of bringing electricity to every household and to empower the rural youth, Ministry of Power partnered today with the Ministry of Skill Development & Entrepreneurship to train the manpower in six states for speedy implementation of its SAUBHAGYA scheme.
SAUBHAGYA (Pradhan Mantri Sahaj Bijli Har Ghar Yojna) aims to achieve universal household electrification in all parts of the country in a time bound manner.
Around 4 crore households are expected to get electricity connections under the scheme.
SAUBHAGYA is a scheme with estimated expenditure of 16000 crore, out of which 25 per cent is estimated to be spent on wages and human resource deployed for the project.
This is a big employment opportunity for skilled workforce and we will work jointly with Ministry of Power across the nation to ensure that we avail this opportunity for our youth and help them better their livelihood.
The launch of this parnership was done through a video conferencing with States where eminent dignitaries including Ministers from State governments, were present.
The Ministers engaged to discuss local challenges and targets to support the project to have the best output.
The scheme is undertaken as a special project under the government's Pradhan Mantri Kaushal Vikas Yojana (PMKVY).
Around 47,000 Distribution Lineman-Multi Skills and 8,500 Technical Helpers will be trained to meet the requirement of power sector.
The workforce already engaged by contractors implementing this project will be considered first for the skill development programmes.
Incase if any shortfalls arise, these will be met by ITI Electrician trade pass-outs from the local ITIs.
Total 48 hours of training (12 hours Orientation + 36 hours Bridge course) will be provided to the existing workforce of the contractors and 120 hours of training will be provided to the fresh and ITI (Electrician Trade) pass-outs.
As the scheme is to be implemented across the country with 200 districts as major focus area, the skilling initiatives are proposed to be delivered in a decentralized mode at district level.
The training infrastructures available with ITI's at district level as well as the infrastructures available with the State Power Distribution Utilities will be utilized for skill training of the candidates ensuring successful implementation of the scheme.
SAUBHAGYA is more than a mission to provide electricity to the entire nation and ensure energy security.
Since SAUBHAGYA offers many collateral benefits, which includes creating employment and entrepreneurial opportunities for the rural youth, it will end up in bringing new hope and happiness into people's lives.
Pradhan Mantri Suraksha Bima Yojana covers 13.41 cr subscribers - 28 Mar 18
Highlights:
The number of subscribers under the Pradhan Mantri Suraksha Bima Yojana has gone up to 13.41 crore.
Number of enrolments in Pradhan Mantri Suraksha Bima Yojana (PMSBY) has increased from 8.85 crore in 2015-16 to 13.41 crore in 2017-18 through auto-debit under the scheme.
Launched in May 2015, PMSBY provides a cover of Rs 2 lakh for accidental death or total permanent disability and Rs 1 lakh in case of permanent partial disability.
The cover period under this scheme is June 1 each year to May 31 of the subsequent year and the accidental insurance policies under implementation with different central government departments have been converged to PMSBY from June 1, 2017.
PMSBY is offered/administered through both public and private sector general insurance companies, in tie up with banks, regional rural banks and cooperative banks.
It gives a renewable one year accidental death-cum-disability cover to all subscribing bank account holders in the age group of 18 to 70 years for a premium of Rs 12 per annum per subscriber to be auto debited from the subscriber's bank account.
The scheme is meant for common people, especially poor and the under-privileged sections of the society.
The government regularly monitors the progress of settlement of claims under the scheme and any complaints are dealt in coordination with banks and insurance companies in getting them resolved expeditiously.
Steve Smith, David Warner banned for 1 year, out of IPL 2018 - 28 Mar 18
Highlights:
Steve Smith, David Warner banned for one year while Cameron Bancroft banned for nine months.
The ball-tampering saga has finally come to an end with Cricket Australia handing over the bans to the Oz trio who were involved in the scandal.
Australian captain Steve Smith and opener David Warner have been banned for a year from both international and domestic cricket while Cameron Bancroft has been handed a nine-month ban. Australian CEO James Sutherland gave a clean chit to Aussies head coach Darren Lehmann.
The sanctions against the trio were announced after a probe into the ball-tampering scandal carried out by CA head of integrity Iain Roy.
Smith admitted that he and Bancroft conspired to 'get an advantage' in the third Test by applying tape on the ball.
Virat Kohli set to join other sports icons, Indian captain's wax figure to grace Madame Tussauds Delhi - 28 Mar 18
Highlights:
Indian captain Virat Kohli's wax figure will be the latest addition at the Madame Tussauds Delhi as he is set to join other sports icons.
Indian captain Virat Kohli's wax figure will be the latest addition at the Madame Tussauds Delhi.
He is set to join other sports icons.
Kohli's wax figure will join other sports heroes including Sachin Tendulkar, Kapil Dev and Lionel Messi.
Kohli's journey has been phenomenal, from his first-class debut in 2006 to captaining the Indian cricket team, winning the Under-19 World Cup on route.
Kohli has won several accolades including the Arjuna award, ICC World Cricketer of the year and three BCCI international cricketer of the year awards.
He has also been honoured with the Padma Shri by the Government of of India.
The Indian cricket team captain Virat Kohli's figure as the 23rd attraction.
ADB approved $80 million loan for job oriented project in Himachal Pradesh - 29 Mar 18
Highlights: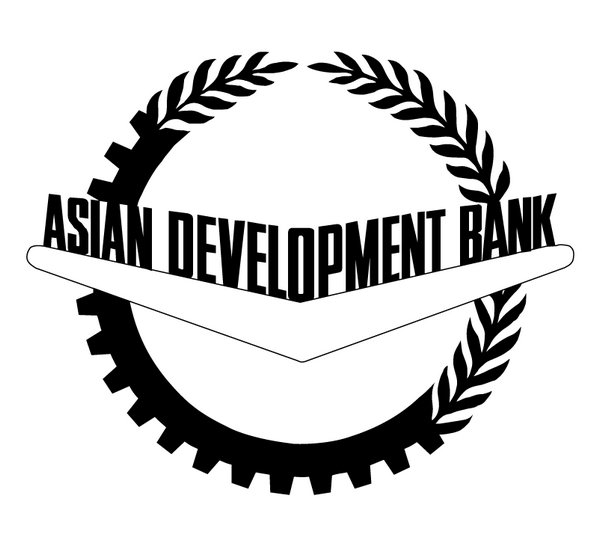 Multi-lateral funding agency Asian Development Bank (ADB) has approved USD 80 million loan for hill state Himachal Pradesh to fund modernisation of technical and vocational education and training (TVET) institutions and improve skills ecosystem to help boost employability of the youth.
ADB and the central government inked a USD 80 million loan agreement.
The project will support the government of Himachal's skills policy to guide the reform and scale-up skills development efforts in the state
It will fund short-term and long-term training programmes in growth areas including cars, electronics, pharmaceutical, tourism and hospitality, banking and financial services, healthcare to help state youth enhance their skillsets and get better paying jobs.
The state needs more than 5 lakh skilled workers by 2022 across various trades.
The Himachal Pradesh Skills Development Project will help seize this opportunity by providing support in developing relevant and good quality TVET programmes, thereby improving job prospects of nearly 65,000 youths from 2017 to 2022.
The headquarter of ADB is located in Manila, Philippines.
CCEA approves continuation of Credit Guarantee Fund Scheme for Education Loans - 29 Mar 18
Highlights:

The Cabinet Committee on Economic Affairs (CCEA) has approved continuation of the Credit Guarantee Fund Scheme for Education Loans and continuation and modification of the Central Sector Interest Subsidy (CSIS) Scheme with a financial outlay of Rs 6,600 crore for the period from 2017-18 to 2019-20.
This will provide education loans to 10 lakh students during this period.
The Credit Guarantee Fund Scheme for Education Loans provides guarantee for the education loan disbursed by banks without seeking any collateral security and third-party guarantee, for a maximum loan amount of Rs 7.5 lakh per student.
Under the CSIS Scheme, which was launch in April 2009, full interest subsidy is provided for education loans taken from scheduled banks for all the professional/technical courses in India.
Students with annual gross parental income up to Rs 4.5 lakh are eligible for the scheme and the loans are disbursed without any collateral security and third-party guarantee.
An amount of Rs 9,408.52 crore has been disbursed towards interest subsidy and 25.10 lakh students have benefitted till date.
The CCEA also approved a proposal of the Department of School Education and Literacy to formulate an integrated scheme on school education with an estimated allocation of Rs 75,000 crore over a period.
Exim Bank extends $500 million loan facility to 15 African nations - 29 Mar 18
Highlights:
The Export-Import Bank (Exim Bank) will provide a $500 million credit facility to Ecowas Bank for Investment and Development (EBID) to fund various development projects in the western-south Africa.
The line of credit of $500 million to EBID will finance various development projects in the Ecowas region.
With the signing of this line of credit (LoC) agreement, Exim Bank till date has extended four LoCs to EBID, with the support of the government, taking the total value of LOCs to $1,000 million.
The LoC of $500 million to EBID is an umbrella limit for financing developmental projects in 15-member countries of EBID in West African region-Benin, Burkina Faso, Cape Verde, Cote d'Ivoire, Gambia, Ghana, Guinea, Guinea Bissau, Liberia, Mali, Niger, Nigeria, Senegal, Sierra Leone and Togo.
These projects entitled to get the funding may belong any sector which is of priority of the governments of any of the member states of EBID.
The Economic Community of West African States (Ecowas) has a mandate to promote economic integration in all fields of activity of the constituting countries.
Government launches Study in India programme to attract foreign students - 29 Mar 18
Highlights:

The Ministry of Human Resources Development (HRD) has approved 'Study in India' programme to attract foreign students to pursue higher education in India.
Government has approved expenditure of Rs. 150 crores for programme for two years 2018-19 and 2019-20 which will be primarily for brand promotion activities.
Objectives Encourage more foreign students to choose India as destination for higher education.
Double India's market share of global education exports from less than 1% to 2%. Improve global ranking of Indian educational institutes.
The programme will provide meritorious foreign students fee waiver and scholarship.
The proposed fee waiver and scholarship will be decided by institute concerned based on the predefined structure.
The institutes concerned will bear expenditure on fee waiver based on cross-subsidisation or through its existing funding.
Under it, 100% waiver of tuition fees will be only for the top 25% students, 50% waiver of tuition fees only for the next 25% students, 25% waiver of uition fees only for the next 25% students and no waiver of tuition fee for remaining 25% of students.
The programme will not affect number of seats which are meant for Indian students in any educational institute.
Cabinet approves re-structuring of NSDF and NSDC to strengthen governance, implementation and monitoring framework - 30 Mar 18
Highlights:
The Union Cabinet chaired by Prime Minister Shri Narendra Modi has given its approval for restructuring of National Skill Development Fund (NSDF) and National Skill Development Corporation (NSDC) to strengthen governance, implementation and monitoring framework.
The restructuring will also ensure better corporate governance, transparency and accountability in operations of NSDC besides strengthening the oversight role of NSDF.
The approval would lead to restructuring of composition of Board of NSDF and the NSDC to strengthen governance, implementation and monitoring framework.
Background:
NSDC and NSDF were set up by the Ministry of Finance and registered in July, 2008 and January, 2009 respectively for implementing coordinated action for skill development.
NSDF trust was incorporated to act as a receptacle for financial contributions from Governmental sources, bilateral/multilateral and other agencies.
Its main objective is to enhance, stimulate and develop the skills of Indian youth force by various sector specific programmes.
NSDF entered into an Investment Management Agreement (IMA) with NSDC for utilization of its corpus to meet the desired objectives of National Skill Development Mission and encourage skill development in the country.
Provision of supervisory role of NSDF over NSDC's functions is also included in the IMA between NSDC and NSDF.
Vineet Joshi appointed the first Director-General of the National Testing Agency (NTA) - 30 Mar 18
Highlights:
The former chairman of the Central Board of Secondary Education (CBSE), Vineet Joshi, was on 30 March 2018 appointed the first Director-General of the National Testing Agency (NTA).
NTA is the upcoming independent body dedicated to conducting entrance tests for higher education in the country.
Joshi was a 1992-batch IAS officer of the Manipur cadre.
He will hold the post for 5 years.
NTA was approved by the Union cabinet in October 2017.
It will conduct entrance tests entrusted to it by any department or ministry.
In 2019, it will take over all entrance examinations currently being organised by the CBSE, including UGC's National Eligibility Test (NET), Central Teacher Eligibility Test (CTET) and National Eligibility cum Entrance Test (NEET).
By 2022, High-Speed Bullet Train From Mumbai To Ahmedabad Every 20 Minutes - 30 Mar 18
Highlights:

India's first high-speed bullet train would run between Ahmedabad and Mumbai is close to becoming a reality.
The operations for this ambitious project will commence as soon as 2022.
The train will have 10 coaches, a seating capacity of 750 passengers and will leave Mumbai for Ahmedabad every 20 minutes.
The high-speed bullet train aims to reduce the travel time from Mumbai to Ahmedabad to just three hours.
It currently takes seven hours to cover the 500 kilometre journey by train.
The bullet train will halt at 12 stations.
The land for the project, which was launched last year by Prime Minister Narendra Modi and his Japanese counterpart Shinzo Abe.
It has already been bought and the process of designing of bridges and tunnels has been initiated.
Pakistan Navy test-fires submarine-launched cruise missile - 31 Mar 18
Highlights:
The Pakistan Navy has successfully test fired submarine launched cruise missile (SLCM) Babur with a range of 450 kilometres.
Babur is capable of delivering different kinds of payloads and employs underwater controlled propulsion, advanced guidance and navigation features.
The missile was fired from an underwater dynamic platform, which successfully engaged its target with precise accuracy.
The SLCM provides Pakistan credible second strike capability, augmenting the existing deterrence regime.
The development of such a weapon will provide Pakistan the capability to respond to provocative nuclear strategies and posture being pursued in the neighborhood.
The landmark development is a step towards reinforcing the policy of credible minimum deterrence through indigenisation and self-reliance.
Russia Conducts Another Test of ICBM Sarmat - 31 Mar 18
Highlights:
Russia has conducted another test of its new liquid-fuel intercontinental ballistic missile Sarmat.
The latest test at the Plesetsk cosmodrome "confirmed the system's parameters in the stage of prelaunch preparations and the initial flight of the missile."
The Russian Strategic Missile Forces assessed the correctness of the design and the "technical solutions employed in the creation of the ICBM complex.
This missile can carry an array of warheads capable of dodging missile defenses.
The test was carried out at the Plesetsk Cosmodrome, as spaceport in the west of Russia, close to the Arctic Circle.
The ICBM Sarmat has the capacity to reach any point in the world. The missile will enter into service by 2021
The RS-28 Sarmat is a heavy liquid-propellant ICBM capable of carrying nuclear charges.
This missile is under development in Russia since 2000ss. The objective of this development is to replace the R-36M2 Voyevoda ICBM, which is Russia'sonly Strategic Missile Force since 1988.
The name Sarmat is based upon the nomadic Sarmatian tribes which used to live between 6th and 4th century BC in current territories of Russia, Ukraine and Kazakhstan.
Chandra Bhushan appointed Deputy Election Commissioner - 31 Mar 18
Highlights:
Senior bureaucrat Chandra Bhushan Kumar has been appointed as Deputy Election Commissioner.
Bhushan is a 1995 batch IAS officer of union territories cadre.
He has been appointed to the post for five years, an order issued by the Department of Personnel and Training (DoPT).
Election commission is multi member body and currently has three members including Chief Election Commissioner (CEC).
They all are appointed by the President for a term which is fixed by the President.
The service conditions and tenure of office of CEC and Election Commissioners are determined by Act of parliament titled The Chief Election Commission.
This act has fixed their term for 6 years or till age of 65 years, whichever is earlier.
India gets first LNG consignment from US - 31 Mar 18
Highlights:
India has received the first consignment of Liquefied Natural Gas (LNG) from the United States at Dabhol terminal in Maharashtra.
The first long-term cargo from the US through a GAIL chartered vessel was received by Union Minister for Petroleum and Natural Gas Dharmendra.
GAIL's first charter hired vessel - MV Meridian Spirit - arrived after 26 days voyage and docked for unloading at Dhabol terminal.
The commencement of LNG supplies under the Henry Hub-indexed contracts is significant for GAIL (India) Limited and marks a new beginning in the Indo-USA energy and trade partnership.
The Dhabol project will be expanded in the coming days.
It will help supply LNG to Maharashtra, Gujarat, Karnataka and many other states of this belt.
The project plays an important role in the development of India as a gas-based economy.
The long-term project is an important step towards bringing clean and renewable fuel in the Indian market.