Monthly Current Affairs for all banking PO,Clerk,IBPS PO,Railway,SSC,IAS,OAS Exams
More Visit www.isbtonline.com
Narayan Rane announces new political party - 01 Oct 17
Highlights:
On October 1, 2017, Former Chief Minister and rebel Congress leader Narayan Rane formed a new party called the Maharashtra Swabhiman Party in Mumbai, accompanied by his elder son and former MP Neelesh Rane.
He floated the party and indicated to ally with Bharatiya Janata Party.
He resigned from the party last month.
Narayan Rane was born 10 April 1952.
He is an Indian politician from the state Maharashtra and former Chief Minister of Maharashtra.
He was a Minister for Industry, Port, Employment and Self-employment in the Government of Maharashtra.
He was a member of Shiv Sena and opposition leader of Vidhan Sabha until July 2005, before he joined Indian National Congress party.
He quit Congress in September 2017, and launched the Maharashtra Swabhiman party.
Union Government rolled out 'ARPAN Version 3.0' for Defence Security Corps - 01 Oct 17
Highlights: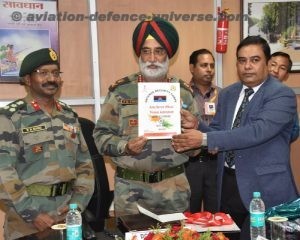 Recently, the Defence Ministry launched 'ARPAN Version 3.0' software for the Defence Security Corps.
ARPAN Version 3.0:
The'ARPAN Version 3.0' software was rolled out by Deputy Chief of Army Staff – Information Systems & Training (DCOAS -IS &T) J.S.Cheema for the Defence Security Corps.
This software was developed by Tech Mahindra.
'ARPAN 3.0' would simplify personal documentation and all issues related to their progression.
It consists of seven modules.
It enables end to end human resource & financial management of Junior Commissioned Officers and Other Ranks.
Its advantages are timely processing of postings, promotions, release of salary, publication of personal occurrences and processing of pension.
Ministry of Defence Headquarters located New Delhi
Present, Minister of Defence – Ms.Nirmala Sitharaman
Indian entrepreneur Birendra Sasmal wins UK business award for innovative IT solutions - 01 Oct 17
Highlights:
A Ghana-based Indian entrepreneur named Birendra Sasmal has won a prestigious International Business Person of the Year at the Asian Achievers Awards in London for turning his company into a thriving Information Technology (IT), telecoms and manufacturing success story with operations across West Africa.
Birendra Sasmal is the CEO of Subah Group, which is headquartered in Accra, Ghana.
Subah Group employs around 350 people with offices in Guinea, Sierra Leone, New York City and Dubai.
Under Sasmal's leadership, the group's revenues have increased by over 3,000 per cent and it has been named among one of Africa's fastest growing tech companies.
Birendra Sasmal believes that next phase of growth for the IT industry will most likely involve artificial intelligence.
India's infant mortality rate (IMR) – 2016 is 34 / 1,000 live births - 01 Oct 17
Highlights:
India's infant mortality rate (IMR) declined to 34 per 1,000 live births in 2016 from 37 per 1,000 live births in 2015. It thus registered 8% decline in IMR as compared to 2015.
In numbers, India has registered 90,000 fewer infant deaths in 2016 as compared to 2015. A major reason for this achievement is the increase in number of institutional deliveries.
In 2005, only 38% deliveries were taking place in hospitals; but now, more than 79.8% are institutional deliveries.
What is IMR ?
The infant mortality rate (IMR) is the number of deaths of infants under one year old per 1,000 live births.
This rate is often used as an indicator of the level of health in a country.
This entry gives the number of deaths of infants under one year old in a given year per 1,000 live births in the same year; included is the total death rate, and deaths by sex, male and female.
Veteran film, television and theatre actor Tom Alter passed away - 01 Oct 17
Highlights:
Veteran film, television and theatre actor Tom Alter passed away on 29 September 2017 at the age of 67.
Tom Alter was the son of American Christian missionaries of Swiss-German ancestry and his grandparents migrated to India from Ohio, United States in November 1916.
He was born in the hill station of Mussoorie in 1950.
He acted in over 300 movies apart from numerous TV shows.
Among his notable roles during the first decade of his acting career were Satyajit Ray's 'Shatranj Ke Khiladi' (1977), Shyam Benegal's 'Junoon' (1979), Manoj Kumar's magnum opus 'Kranti' (1981) and Raj Kapoor's 'Ram Teri Ganga Maili' (1985).
In the 90s, Alter was seen in many films, prominent among them Mahesh Bhatt's 'Aashiqui', 'Junoon' and 'Gumrah', Ketan Mehta's 'Sardar' and Priyadarshan's 'Kala Pani'.
He was also famous for his role as the gangster Keshav Kalsi in the hit soap opera 'Junoon' which ran for a record five years during the 1990s.
He also ventured into direction and was a sports journalist in the 80s and 90s.
He was the first person to interview Sachin Tendulkar for TV when the cricketer was yet to debut for India.
Gujarat become the first state in India to conduct assembly poll using the EVMs equipped with VVPAT - 02 Oct 17
Highlights:
Gujarat state is poised to become the first in the country where entire assembly poll will be conducted using the EVMs equipped with Voter Verifiable Paper Audit Trail (VVPAT).
The Election Commission of India (EC) will use Voter Verifiable Paper Audit Trail (VVPAT) gadgets with Electronic Voting Machines (EVM) in all 50,128 voting booths in Gujarat, which goes to the Assembly Elections at the end of this year (2017).
This was announced by Gujarat Chief Electoral Officer (CEO) B.B. Swain on 28 September 2017.
Gujarat will thus become the first state in the country where entire assembly poll will be conducted using the EVMs equipped with VVPAT.
VVPAT machines are being put to use in Gujarat following a petition filed by Ms. Reshma Patel, one of the conveners of the Patidar Anamat Andolan Samiti.
VVPAT machines, which will be attached to the EVMs, will allow voters to verify if their vote has gone to the intended candidate.
This would ensure transparency in the voting process.
PM Narendra Modi Addresses Nation On Swachhata on Gandhi Jayanti - 02 Oct 17
Highlights:
India celebrates Mahatma Gandhi's 148th birth anniversary 'Gandhi Jayanti' on 2nd October,2017.
Every year, the nation pays homage to Mahatma Mohandas Karamchand Gandhi, who was fondly called Bapu, on his birth anniversary on October 2, which is also known as Gandhi Jayanti.
He was born in 1869 in Gujarat's Porbandar.
Mahatma Gandhi had his early political training in South Africa while working among the local Indian community facing discrimination.
October 2 is also the birth anniversary of Lal Bahadur Shastri, the second prime minister of the country.
He had given the famous slogan 'Jai Jawan Jai Kisan' (Hail the Soldier, Hail the Farmer).
India's GDP pegged at $6 trillion by 2027 : Morgan Stanley - 02 Oct 17
Highlights:
According to Morgan Stanley report , India is likely to be the world's fastest-growing large economy in the next 10 years, driven by digitisation, favourable demographics, globalisation and reforms.
Morgan Stanley is global financial services major.
It also predict, the trend line in India's annual GDP growth has been accelerating to 6.9 % in 2000s, from 5.8 % in the 1990s, and this momentum is likely to continue in the next decade as well.
Morgan Stanley expects digitisation will provide a boost of 50-75 bps to GDP growth and forecast that India will grow to a $6-trillion economy and achieve upper-middle income status by 2026-27.
India's GDP growth slipped to a three-year low of 5.7 % in April-June as disruptions caused by demonetisation spilled over to the third straight quarter amid slowdown in manufacturing activities. Experts believe that reforms over the past year have created disruption in India's GDP numbers, but the medium term growth potential of the country looks bullish.
Moreover, gross FDI inflows are expected to amount to $120 billion by 2026-27, almost double the current 12-month trailing run rate of $64 billion.
The report noted that the impact of higher GDP growth is expected to get reflected in corporate earnings momentum.
India's stock market could be among the world's best performers in the next 10 years, leading to India's market cap rising from around $2 trillion to around $6 trillion
The Nobel Prize (Medicine) -2017: Confreres to Jeffrey C Hall, Michael Rosbash and Michael W Young - 02 Oct 17
Highlights:
The Nobel Prize in physiology or medicine has been awarded to a trio of American scientists (Jeffrey C Hall, Michael Rosbash and Michael W Young) for their discoveries on the molecular mechanisms controlling circadian rhythms.
IT was announced by the Nobel Prize committee on 2 October 2017.
The Nobel Prize for Medicine for 2017 will be shared amongst the three American scientists for their research on the internal clock of living organisms.
These molecular mechanisms are in simple words known as the 24-hour body clock.
These three scientists were recognised for their discoveries explaining "how plants, animals and humans adapt their biological rhythm so that it is synchronised with the Earth's revolutions."
About The Nobel Prize ?
The Nobel Prize is a set of annual international awards bestowed in several categories by Swedish and Norwegian institutions in recognition of academic, cultural or scientific advances.The will of the Swedish inventor Alfred Nobel established the prizes in 1895. The prizes in Chemistry, Literature, Peace, Physics and Physiology or Medicine were first awarded in 1901
Sweden gives the all prizes except the Peace Prize and Norway gives Peace Prize only.
Presented by Swedish Academy , Nobel committee of Royal Swedish Academy of Sciences.
Nobel committee of Karolinska Institute, Norwegian Nobel Committee.
'SECURE Himalaya': A six-year project to ensure conservation of locally and globally significant biodiversity - 02 Oct 17
Highlights:
The Union Government on 2 October 2017 launched a six-year project to ensure conservation of locally and globally significant biodiversity, land and forest resources in the high Himalayan ecosystem spread over four states in India.
The name of this ambitious project is 'SECURE Himalaya'..
It is an ambitious project,launched by the Union environment minister Harsh Vardhan in association with the United Nations Development Programme (UNDP) .
The term SECURE stands for securing livelihoods, conservation, sustainable use and restoration of high range Himalayan ecosystems.
The project is meant for specific landscapes. It includes Changthang (Jammu and Kashmir), Lahaul – Pangi and Kinnaur (Himachal Pradesh), Gangotri – Govind and Darma – Byans Valley in Pithoragarh (Uttarakhand) and Kanchenjunga – Upper Teesta Valley (Sikkim).
Protection of snow leopard and other endangered species and their habitats is one of the key components of the project which will also focus on securing livelihoods of the people in the region and enhancing enforcement to reduce wildlife crime.
Meenakshi Temple adjudged the best 'Swachh Iconic Place' (clean place) in India - 03 Oct 17
Highlights: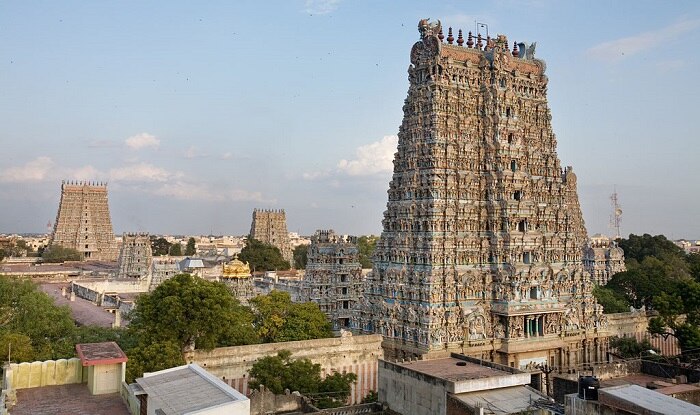 The famed Meenakshi Sundareswarar Temple in Madurai (Tamil Nadu) was adjudged the best 'Swachh Iconic Place' (clean place) in India.
The Union Government had identified ten spots as part of the 'Swachh Iconic Places' initiative earlier this year.
As part of the recognition as Swachh Iconic Place, the Madurai City Corporation has conceived a project to clean the periphery of the temple.
The project is in the early stages and is slated to be completed by March 2018.
The project is estimated to cost Rs. 11.65 crore and has been sponsored by Bharat Petroleum Corporation Ltd (BPCL) as part of its corporate social responsibility (CSR) activity.
About Meenakshi Temple:
Meenakshi Temple is a historic Hindu temple located on the southern bank of the Vaigai River in the temple city of Madurai, Tamil Nadu, India.
It is dedicated to Meenakshi, a form of Parvati, and her consort, Sundareswar, a form of Shiva.
It was built in 7th century AD with the architectural style of Dravidian architecture.
Justice G. Rohini to head of the five member commission to examine the sub-categorization of OBCs - 03 Oct 17
Highlights: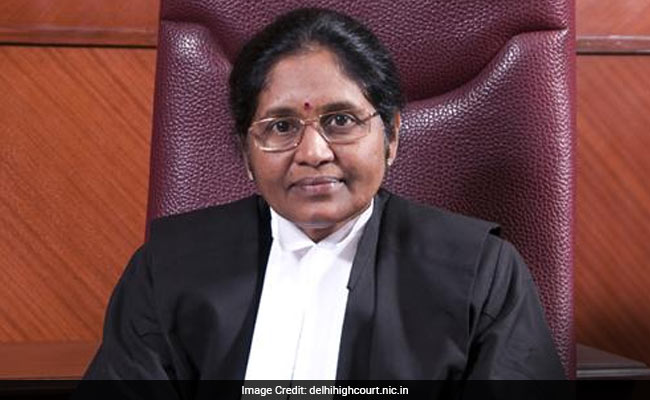 On 2 October 2017, President Ram Nath Kovind constituted a 5-member commission to examine the sub-categorization of Other Backward Classes (OBCs).
Justice G. Rohini was appointed head of this commission.
Justice G. Rohini is the Chief Justice of the Delhi High Court.
The commission has been asked to submit its report in 12 weeks.
Justice G. Rohini, who became the first woman chief justice of the Delhi High Court in April 2014, is no stranger to the issue of reservation for the backward classes.
She was part of the bench at the Andhra Pradesh high court that permitted the state government to appoint special officers to panchayati raj institutions, and to fix quotas in such institutions for backward classes.
The constitution of this commission is significant as it aims to give greater representation to the less dominant OBC groupings and also work towards inclusion for all.
Dr. Soumya Swaminathan appointed the Deputy Director General for programmes (DDP) of WHO - 03 Oct 17
Highlights: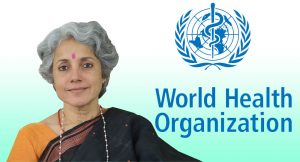 Dr. Soumya Swaminathan, Director General of the Indian Council of Medical Research (ICMR), was appointed the deputy director general for programmes (DDP) of World Health Organisation (WHO).
This announcement was made on 3 October 2017 by WHO Director General Dr. Tedros Adhanom Ghebreyesus.
Dr. Swaminathan, a pediatrician by speciality, has more than 30 years of experience in clinical care, research and translating those findings into programs.
She is a globally recognized researcher on tuberculosis and HIV. She holds an MBBS degree from Armed Forces Medical College (AFMC) in India, MD degree from All India Institute of Medical Sciences (AIIMS).
Her father M.S. Swaminathan is considered the pioneer of Green Revolution in India and mother Mina Swaminathan is a known educationalist.
Nobel Prize for Physics-2017 won by the trio Rainer Weiss, Barry Barish and Kip Thorne - 03 Oct 17
Highlights:
Scientists Rainer Weiss, Barry Barish and Kip Thorne won the 2017 Nobel Prize for Physics for their contribution in Gravitational waves area of the subject.
The US scientists were chosen for the 2017 Nobel Prize for Physics for their pioneering role in the detection of gravitational waves.
This was announced by the Nobel Prize committee on 3 October 2017.
Triggered when super-dense black holes merge, the waves were detected using laser beams at the Laser Interferometer Gravitational-Wave Observatory (LIGO).
Government approves Five FDI proposals in single brand retail sector - 03 Oct 17
Highlights:
The Department of Industrial Policy and Promotion (DIPP) has approved five more foreign direct investment proposals for single-brand retail including those of luxury brand Louis Vuitton, Oppo Mobiles, Chumbak Design, Daniel Wellington and Actoserba Active Wholesale.
Louis Vuitton's proposal is for addition of products while Actoserba Active Wholesale had applied for retailing products under its brand Zivame.
Although the total investment expected from this batch of companies is not clear, Chumbak Design is expected to bring foreign inflows of $8.62 million and Daniel Wellington $10 million.
The department has now approved 17 single-brand retail proposals including these, worth nearly Rs 4,900 crore for food product and single-brand retail trading, including those of Amazon, Grofers and Urban Ladder.
The single-brand trading applications approved so far also include Acer, Fossil India and Bally International.
Since the abolition of the Foreign Investment Promotion Board (FIPB), the DIPP is now the nodal department for all FDI proposals requiring government approval.
DIPP had more than 48 pending applications on single-brand retail and food retail following the abolition of FIPB.
While clearing the five applications, DIPP directed Diabu Diamond Tools to approach via automatic route since its proposal fell under manufacturing sector.
The company had sought post facto approval for conversion of shares against import of raw material.
Academician Prajapati Trivedi Is First Indian To Be Elected NAPA Fellow - 04 Oct 17
Highlights:
Indian academician Prajapati Trivedi has been elected as a fellow of the prestigious National Academy of Public Administration in the USA.
He become the first Indian to be bestowed with this honour.
NAPA is an independent, non-profit and non-partisan organisation established by the US Congress in 1967 to assist government leaders in building more effective, efficient, accountable and transparent organisations.
The 64 year old Mr Trivedi is the first Indian academic to have been elected as Fellow to America's National Academy of Public Administration (NAPA), considered the highest recognition internationally in the field of public administration.
Prajapati Trivedi is currently Senior Fellow (Governance) and Adjunct Professor of Public Policy, Indian School of Business (ISB).
In addition to his current assignment with ISB, he is a Visiting Fellow at the IBM Center for the Business of Government, Washington DC, and Visiting Economics Faculty at the Harvard Kennedy School of Government, Harvard University.
Prior to joining ISB from 2009-2014, he worked as a Secretary to the Government of India in the Cabinet Secretariat, where he was responsible for designing a highly regarded whole-of-government performance monitoring and evaluation system for government departments and reporting the results to the Prime Minister.
In August this year, he was also appointed as a member of the NAPA Project Panel to prepare a White Paper on the use of data and analytics to improve organisational health and performance within government agencies.
The white paper has been commissioned by the Office of Management and Budget, the department leading the US President's government-wide management reform effort.
The induction ceremony is scheduled for November 16 and 17 in Washington DC.
India to top global remittances chart with $66 billion in 2017: World Bank - 04 Oct 17
Highlights:
According the World Bank , India is expected to retain it position as the top remittances receiving country, with a whopping USD 65 billion in the year 2017.
The remittances, which include flows to high-income countries, are projected to grow by 3.9 % to USD 596 billion.
After India the other top five remittances receiving countries are China (USD 61 billion), the Philippines (USD 33 billion), Mexico (USD 31 billion), and Nigeria (USD 22 billion).
However, as a share of Gross Domestic Product (GDP) for 2017, the top five recipients are smaller countries- the Kyrgyz Republic, Haiti, Tajikistan, Nepal, and Liberia.
Remittances growth to the South Asia region, will be moderate at 1.1 % to USD 112 billion this year, due to continuing impact of lower oil prices and 'nationalisation' polices leading to constrained labor market conditions in the Gulf Cooperation Council (GCC) countries.
Remittances to India, the world's largest remittance recipient, will grow by 4.2 % in 2017 to USD 65 billion, following a decline of nine per cent in 2016.
India, in 2016, received remittances amounting to USD 62.7 billion.
Flows to Pakistan are expected to remain flat this year, while Sri Lanka, Bangladesh and Nepal will see a decline.
Remittances to the region will grow by a weak 2.6 % to USD 114 billion in 2018.
India's remittances in 2018 is expected to grow at 2.5 %.
According to the bank, the economic slowdown in the GCC has adversely impacted migrant worker flows from the South Asia Region.
Remittances are a lifeline for developing countries; this is particularly true following natural disasters, such as the recent earthquakes in Mexico and the storms devastating the Caribbean.
What are Remittances ?
Remittance are transfer of money by a foreign worker to an individual in his or her home country. Money sent home by migrants competes with international aid as one of the largest financial inflows to developing countries.
Workers' remittances are a significant part of international capital flows, especially with regard to labour-exporting countries.
American Rock superstar Tom Petty dies aged 66 - 04 Oct 17
Highlights:
Tom Petty, an old-fashioned rock superstar and everyman who drew upon The Byrds, The Beatles and other bands he worshipped as a boy and produced new classics such as "Free Fallin,' "Refugee" and "American Girl," has died at the age of 66.
Tom Petty passed away in Los Angeles after he suffered a cardiac arrest at his home in Malibu, Califo rnia.
Petty and his longtime band The Heartbreakers had recently completed a 40th anniversary tour.
The Gainesville, Florida, native with the shaggy blond hair and gaunt features was loved for his melodic hard rock, nasally vocals and down-to-earth style.
The Rock and Roll Hall of Fame, which inducted Petty and the Heartbreakers in 2002, praised them as "durable, resourceful, hard-working, likeable and unpretentious".
Petty's albums included "Damn the Torpedoes," "Hard Promises" and "Full Moon Fever," although his first No. 1 did not come until 2014 and "Hypnotic Eye".
In 1979, he was enraged when his record label was sold and his contract transferred.
In the early 1980s, he was again at war with MCA, this time over the label's plans to charge extra money, a dollar higher than the standard $8.98, for his album "Hard Promises". He again prevailed.
Petty was both a musician and obsessive fan, one who met his childhood heroes and lived out the fantasies of countless young rock lovers.
Petty inducted Harrison into the Rock Hall in 2004; two years earlier Dylan's son Jakob inducted Petty. In the 1980s, Tom Petty and the Heartbreakers supported Bob Dylan on a nationwide tour.
By his early 20s, Petty had formed the group Mudcrutch with fellow Gainesville natives and future Heartbreakers (guitarist) Mike Campbell and (keyboardist) Benmont Tench.
They soon broke up, but reunited in Los Angeles as the Heartbreakers, joined by bassist Ron Blair and drummer Stan Lynch.
Their eponymous debut album came out in 1976 and they soon built a wide following, fitting easily into the New Wave sounds of the time.
In 2014, around the time he received an ASCAP Founders Award.
India to surpass China as fastest growing oil market in 2018 at 6% growth - 04 Oct 17
Highlights:

According to Moody's Investors Service India will surpass China as the fastest-growing petroleum product market in Asia with fuel consumption rising 6 % in 2018.
As economic activity in China dials back, it expects its refined product demand growth will moderate to 2.5 -3 % in 2017-18, compared with compounded annual growth rate of 5 % in 2012-16.
China will account for 48% of Asia's R&M sector's demand growth in 2018.
In comparison, India will surpass China as the fastest-growing product market in Asia with petroleum consumption growing 6 % in 2018.
It expected the average Asian refining margins to be largely in line with the average of USD 6.2 per barrel for the last three years, but better than USD 5.1 per barrel in 2016.
Supply and demand will vary by country, but for the region as a whole, Moody's estimates that Asia's incremental growth in demand for fuel of around 0.7 million barrels per day (bpd) will outpace net refining capacity additions of 0.4 -0.5 million bpd over the next 12-18 months.
At the same time, the bulk of the incremental growth in refining capacity will come from China and Vietnam.
Bangladesh and India set to sign USD 4.5 bn LoC deal - 04 Oct 17
Highlights
:
India and Bangladesh have signed the third line of credit (LoC) agreement tomorrow involving USD 4.5 billion to be spent for its infrastructure and social sector development.
Two agreements for the implementation of the third LoC and the 'Joint Interpretative Notes on the Agreement between India and Bangladesh for the Promotion and Protection of Investments' would also be signed in the presence of Arun Jaitley and his Bangladesh counterpart A M A Muhith.
Bangladesh would have to purchase 65 to 75 % of the services, goods or works from the Indian market with the money to be provided under the third LoC following the precedence of the previous two nearly identical agreements.
India offered Bangladesh the third LoC through signing a Memorandum of Understanding (MoU) in April in New Delhi in Hasina's presence.
Several government agencies already undertook 17 development projects to be implemented with the upcoming USD 4.5 billion loan.
Some projects under the first LoC of USD 862 million faced delay in implementation while the physical works of the 14 projects under the second LoC of USD 2 billion were yet to start.
The two countries signed the first LoC in August 2010 while the second one was inked in March, 2016.
Nobel Prize Chemistry –2017: Three European-born scientists – Jacques Dubochet, Joachim Frank and Richard Henderson to be awarded - 04 Oct 17
Highlights:
Three European-born scientists – Jacques Dubochet, Joachim Frank and Richard Henderson – were awarded the 2017 Nobel Prize for Chemistry, as was announced by the Nobel Prize committee on 4 October 2017.
The are awarded for developing a new way to assemble precise three-dimensional images of biological molecules like proteins, DNA and RNA.
Their work has helped scientists decipher processes within cells that were previously invisible, and has led to better understanding of viruses like Zika.
In the future, their techniques could offer road maps in the development of drugs to treat diseases.
Jacques Dubochet is a retired biophysicist at the University of Lausanne in Switzerland.
Joachim Frank is a professor at Columbia University in New York and Richard Henderson is a scientist at the British Medical Research Council's Laboratory of Molecular Biology in Cambridge, England.
Myanmar beauty queen Shwe Eain Si loses crown over Rohingya remarks - 05 Oct 17
Highlights:
Shwe Eain Si ,a beauty queen in Myanmar was forced to hand back her crown hours after she made a comment about the ongoing Rohingya crisis.
The 19 year old Shwe Eain Si, lost her Miss Grand Myanmar title after she posted a video in which she accused Rohingya militants of stoking an unrest in Rakhine State.
The Hello Madam Media Group Company on Sunday announced that Si had been stripped of her title because she didn't behave like a role model.
In the video, posted on her Facebook page, Si says Arsa's "caliphate-style movement" attacks were blown "out of proportion".
She accused the Rohingya militants and their supporters of leading a media campaign.
Si is not the first beauty winner to run into a trouble in a pageant.
Earlier in September, the winner of Turkey's national beauty 2017 was stripped of her crown after she shared a post over a tweet relating to the failed coup that was deemed offensive.
Satya Pal Malik sworn in as governor of Bihar - 05 Oct 17
Highlights:
Satya Pal Malik was sworn in as governor of Bihar.
He was administered the oath of office by Patna high court chief justice Rajendra Menon at Raj Bhawan in Patna.
Chief minister Nitish Kumar, deputy chief minister Sushil Kumar Modi, Bihar legislative assembly speaker Vijay Kumar Choudhary and many other dignitaries were present on the occasion.
The post of governor in Bihar had fallen vacant after Ram Nath Kovind resigned following his nomination as the BJP's candidate for presidential poll in June.
West Bengal governor Keshari Nath Tripathi was holding the additional charge of Bihar during the interim period.
Malik has also served as Union minister of state for parliamentary affairs and tourism.
He was BJP's national vice-president before his appointment to the gubernatorial post.
Brief History:
He born on July 24, 1946 in a farmers family at Hisawada in Baghpat district of Urttra Pradesh.
He was elected to the Rajya Sabha twice in 1980 and 1986 and to the Lok Sabha from Aligarh in 1989.
He was also a member of Uttar Pradesh assembly from 1974 to 1977.
He holds B.Sc and LLB degrees from Meerut University and a diploma in parliamentary affairs from Institute of Constitutional and Parliamentary Studies run by Parliament of India.
India and Djibouti sign pact on bilateral consultations - 05 Oct 17
Highlights:
India and Djibouti agreed to establish regular Foreign Office-level bilateral consultations.
The agreement to establish the consultations was signed in the presence of Indian president Mr.Kovind and his Djiboutian counterpart Omar Guelleh.
Kovind thanked Guelleh for his country's support during Operation Rahat for evacuating Indians from war-torn Yemen in 2015, and also discussed cooperation in the maritime and renewable energy domains.
He also urged for an early ratification of Djibouti's membership of the International Solar Alliance and mentioned its solar energy potential.
Kovind arrived in Djibouti on the first leg of his four-day visit to Djibouti and Ethiopia and it is on his maiden trip abroad since taking office.
He is the first Indian leader to visit Djibouti.
RBI keeps repo rate unchanged at 6% in it bi-monthly report - 05 Oct 17
Highlights:
India's apex bank RBI has kept the key interest rates unchanged.
Repo rate - the rate at the which the central bank lends short-term money to banks- thus continues to stay at 6 %. The RBI had cut repo rate by 25 basis points (bps) in August.
RBI has also cut the economic growth forecast for the current fiscal to 6.7 % from earlier projections of 7.3 %.
The decision of the Monetary Policy Committee (MPC) is consistent with a neutral stance of monetary policy in consonance.
The objective of achieving the medium-term target for consumer price index (CPI) inflation of 4 % within a band of +/- 2 %, while supporting growth.
RBI in its fourth policy review of 2017-18.
SLR or statutory liquidity ratio was, however, cut by 50 basis points to 19.5 % with effect from October 14.
Banks are required to invest certain percentage of their deposits in specified financial securities like Central Government or State Government securities.
This percentage is known as SLR. However, with adequate liquidity in the system, the SLR cut is unlikely to have much impact on banks.
Inflation, which in August reached a five-month high of 3.36 %, is being billed as the reason behind RBI's decision to maintain status quo.
The RBI decision of increasing inflation forecast from 4 % to a range of 4.2 to 4.6 % for the October to March half backs this proposition.
Analysts expect inflation could continue to quicken, given food prices tend to rise during the winter.
Reverse repo rate - the rate at which the central bank borrows money from commercial banks- was also left unchanged at 5.75 %.
The MPC (Monetary Policy Committee) decided to keep the policy stance neutral and monitor incoming data closely.
The MPC remains committed to keeping headline inflation close to 4 % on a durable basis.
Centre sets up high-level committee for water management in North-East - 05 Oct 17
Highlights:
The government has constituted a high-level committee for proper management of water resources in the North-Eastern states.
The panel was formed in the wake of Prime Minister Narendra Modi's visit to Guwahati in August this year to review the flood situation and relief work in the affected region.
The committee will be led by Niti Aayog vice-chairman Rajiv Kumar.
It would facilitate optimising benefits of appropriate water management in the form of hydro-electric power, agriculture, bio-diversity conservation, reduced flood damage erosion, inland water transport, forestry, fishery and eco-tourism.
It is also tasked with spelling out actionable steps for optimising water resources in the north east and chalking out an action plan for dovetailing of the schemes of Union ministries concerned.
During the review of the flood situation with the chief ministers of Assam, Manipur, Nagaland and Arunachal Pradesh, the Prime Minister had announced constitution of a high-level committee for holistic management of water resources in the NER.
The meeting noted that the optimum management of water resources is a cross-cutting task which requires multi-sectoral interventions and concerted strategy, including management of catchment areas in upper reaches involving concerned central ministries and state governments.
The Brahmaputra and Barak river systems which account for one-third of India's run off, are highly prone to floods.
Brahmaputra is one of the largest river systems in the world and causes considerable distress and costs on the region through frequent flooding and erosion.
British novelist Kazuo Ishiguro awarded Nobel Prize in Literature - 06 Oct 17
Highlights:
British novelist Kazuo Ishiguro, the author of such masterpieces as Never Let Me Go and The Remains of The Day awarded the Nobel Prize in Literature.
The 63 year, received the prize, for "in novels of great emotional force.
The American musician and songwriter Bob Dylan was awarded the prize last year.
It was a decision that took many by surprise: recipients are usually chosen from the fields of poetry, journalism or fiction-writing.
The Nobel Prize in Literature is awarded every year - in keeping with Alfred Nobel's wishes - to "the person who shall have produced in the field of literature the most outstanding work in an ideal direction.
Kazuo Ishiguro OBE FRSA FRSL is a British novelist, screenwriter and short story writer.
He was born in Nagasaki, Japan; his family moved to England in 1960 when he was five.
Aadhaar is mandatory for PPF, post office, Kisan Vikas Patra deposits - 06 Oct 17
Highlights:
The government has made biometric identification Aadhaar mandatory for all post office deposits, PPF, the National Savings Certificate scheme and Kisan Vikas Patra.
Existing depositors have been given time till December 31, 2017, to provide the 12-digit unique identification number.
Ministry of Finance has issued four separate Gazette notifications making Aadhaar mandatory for opening all post office deposit accounts, Public Provident Fund (PPF), National Savings Certificate scheme and Kisan Vikas Patra deposits.
Existing depositors who have not provided Aadhaar number at the time of application for such deposit "shall submit his Aadhaar number to the post office savings bank or deposit office concerned, on or before December 31, 2017.
The government has insisted on quoting Aadhaar for bank deposits, obtaining mobile phone and several other utilities to weed out benami deals and black money.
Last month, it extended the deadline for obtaining Aadhaar for availing government schemes and subsidies by three months to December 31. Earlier, those who did not have Aadhaar were asked to procure it by September 30.
As many as 135 schemes (of 35 ministries) including the free cooking gas (LPG) to poor women, kerosene and fertiliser subsidy, targeted public distribution system (PDS) and MGNREGA will be covered by the extension.
The extension would also apply for Employees' Pension Scheme of 1995, scholarships, housing subsidy benefit, stipend to SC/ST trainees for coaching guidance and vocational training, stipend to handicapped and Aam Aadmi Bima Yojana.
It would be applicable for national apprenticeship and skill development schemes, crop insurance schemes, interest subvention scheme, scholarship and fellowship schemes, various education programmes such as mid-day meal for children and Atal Pension Yojana.
There will be no denial of services in the interim period.
Disinvestment in PSUs : Govt may sell Air India in FY-2018 - 06 Oct 17
Highlights:
The government of India urge to sell its stake of flagship carrier Air India this fiscal itself if it finds a suitable buyer.
The government also expects to meet its disinvestment target as there are a number of companies in the pipeline.
Various companies including GIC, New India Assurance will go for listing while strategic disinvestment of Pawan Hans and NPCIL will help meet the government its ambitious target of Rs 72,500 crore for the current fiscal.
Besides, the merger of HPCL and ONGC will also add to the kitty.
Earlier, a ministerial panel, headed by Finance Minister Arun Jaitley, conducted a meeting to review the progress of strategic disinvestment of various state-owned companies of key ministries.
The meeting was attended by Defence Minister Nirmala Sitharaman, Civil Aviation Minister Ashok Gajapathi Raju, Urban Development Minister Hardeep Singh Puri, Railways Minister Piyush Goyal, Commerce and Industry Minister Suresh Prabhu, Chemicals and Fertilizers Minister Ananath Kumar and Heavy Industry Minister Anant Geete.
As per the Budget documents, the government had budgeted to raise Rs 72,500 crore through disinvestment in CPSEs in 2017-18, which is higher than the Rs 45,500 crore raised in the current fiscal as per revised estimate.
Fiscal 2016-17 is the seventh year in a row when the government would not be meeting the disinvestment target fixed in the Budget.
As much as Rs 56,500 crore was budgeted to be raised through PSU disinvestment in 2016-17.
The government decided on strategic disinvestment in loss-making Air India in June.
On June 28, the Cabinet Committee on Economic Affairs (CCEA) had given its in-principle approval for strategic disinvestment of Air India and five of its subsidiaries.
Indian scientists contributed to Nobel Prize in Physics winners' research on gravitational waves - 06 Oct 17
Highlights:
Two Indian scientists contributed to the discovery of gravitational waves, which won three US scientists - Rainer Weiss, Barry Barish and Kip Thorne - the Nobel Prize in physics.
Gravitational waves, first predicted by Albert Einstein more than 100 years ago.
The waves were first detected in September 2015 in the Laser Inferometer Gravitational Observatory (LIGO) with contribution from two Indian scientists - late CV Vishveshwara and Sanjeev Dhurandhar.
India's participation to LIGO and the discovery as a consequence began in the late 1980s when Indian scientists started collaborating with LIGO group in the US to detect gravitational waves.
The Nobel Prize is given to a maximum of three scientists, even when it (experiment) is a team effort from all over the world.
If this Nobel Prize went to 20 people, Dhurandhar would be one of them," Somak Raychaudhary, director, Inter-University Centre for Astronomy and Astrophysics (IUCAA), Pune, told HT.
The prize to the top three is given to those who built LIGO.
But Dhurandhar built the mathematical tool that was very important to find the tiny vibrations from the passing gravitational waves.
Dhurandhar, 65, referred to as the pillar holding up India's gravitational wave research, developed novel algorithms on how to extract gravitational wave signals from the noise created from sources such as black holes, and how to do it with several detectors.
Physics Nobel prize winner wanted to come to India to motivate scientists.
Known as the black hole man of India, Vishveshwara's calculation was also used for the discovery. The 78-year-old died earlier this year.
The detection of gravitational waves has been among the major discoveries in the last 100 years.
It's a collaboration that involves expertise in diverse discipline, and therefore the Nobel Prize should be spread across more scientists.
Thirty-seven Indian authors who are part of the LIGO Scientific Collaboration made it to the paper on the first detection of gravitational waves published in Physical Review Letters in 2016.
There have been three more since then; the last one announced in August.
The Indian team comprising 70 scientists across 13 institutes believe the Nobel Prize couldn't have come at a better time with India set to build the third gravitational wave detector (LIGO-INDIA) — most likely in Maharashtra.
At present, the US has two observatories while Italy houses the third called the Virgo Interferometer.
Nobel Prize for Medicine goes to American trio: Here are the dates for remaining awards
Setting up a detector in India is based on the country's geographical advantage since the instrument will form a triangulate along with the two US-based instruments. These three instruments will help locate the source of the event that caused a gravitational wave.
The US detectors cover an area of the sky equivalent to 2,500 moons. With the India detector, the area will become 100 times smaller and therefore LIGO-INDIA is important, said scientists.
In February, 2016 on the first detection of the gravitational waves, the Union cabinet gave an "in-principle" nod to set up LIGO-INDIA.
The estimated Rs 1,260-crore mega science project was first floated in 2011 is piloted by the Department of Atomic Energy and Department of Science and Technology (DST) in collaboration with the LIGO Laboratory US- based Caltech and MIT.
The Dept. Of atomic Energy (DAE) estimates Rs 1,260 crore for the LIGO India project - 06 Oct 17
Highlights:
The estimated funding requirement for ambitious LIGO India project of setting up interferometer to record gravitational waves in collaboration with the US-based detectors will see an upward revision - a figure the department of atomic energy is expected to compute in a month.
The Dept. Of atomic Energy (DAE) is expected to foot a revised figure of estimate for the project in a month, once it is cleared by the LIGO India Project Management Board.
It is chaired by director city-based Raja Ramanna Centre for Advanced Technology (RRCAT).
The union cabinet gave an in-principle nod of Rs 1,260 crore for the LIGO India project.
It included funds for site acquisition, building of infrastructure, guiding systems, detector components and keeping it operational for next 10 years.
The initial estimate was arrived at in 2012.
It took time to hunt for the site - 4km by 4 km land area.
RRCAT scientists are involved in scouting land for the LIGO India project and developing and operationalizing critical components of the detector in collaboration with the US-based LIGO Science Collaboration.
The cost of the project will have to be revisited.
A new estimate is expected to be brought before the project management board for approval in one month.
Once it is approved, DAE is expected to take up the matter with the government.
The LIGO India project is the advanced gravitational-wave detector planned in India in collaboration with US-based LIGO (Laser Interferometer Gravitational-Wave Observatory) Science Collaboration.
The detector in India will form a triangulate along with the two US-based instruments in recording gravitational waves with more accuracy.
Earlier, the detector was planned to be established in Australia - in the southern hemisphere for better triangulation.
But Australia could not garner funds, thus US consortium offered the same to India.
The LIGO India project is expected to be installed in 2012.
Once the site is finalized, the directorate of constructions services and estate management will start working on developing the infrastructure.
The detector components, many developed in RRCAT, will be simultaneously developed with the help of the US.
The actual science operations will start by 2025.
It takes a lot of time to tune the interferometer.
LIGO India Scientific Board is chaired by director of the Inter-University Centre for Astronomy and Astrophysics, Pune.
Once the project becomes operational, it will work on the science with the detector - astronomy and astrophysics.
It will also oversee how to liaison with institutes and other academic works.
A rough estimate suggests that over 500 trained scientists are required to run the project.
The RRCAT is in the process of training them in collaboration with the projects.
Central Government decided to lower number of public sector banks to 10-15: FinMin advisor - 07 Oct 17
Highlights:
According to the latest report from Finance Ministry, India will have 10-15 public sector banks with government's majority stake, down from 21 at present, as part of its plan to consolidate banks.
Te main purpose is to clean up of the bad loan problems is the first priority and after that the PSU banks could be consolidated.
As part of the clean up process, the RBI has already started recognising the bad assets, provision them and is taking some of them to bankruptcy and insolvency process.
Recapitalisation bonds is one of the options for infusing capital into banks, he said, adding that the government could also dilute its stake in some lenders to 52%.
In the last consolidation drive, five associate banks and Bharatiya Mahila Bank (BMB) became part of State Bank of India (SBI) on April 1, 2017, catapulting the country's largest lender to among the top 50 banks in the world.
State Bank of Bikaner and Jaipur (SBBJ), State Bank of Hyderabad (SBH), State Bank of Mysore (SBM), State Bank of Patiala (SBP) and State Bank of Travancore (SBT), besides BMB, were merged with SBI.
As per S&P Global Ratings, PSU banks will need at least Rs 1.9 lakh crore additional capital by March 2019 as the lack of it will restrict their ability to write down non-performing loans.
Forbes 400 World's Richest persons list : Bill Gates listed as No.1 - 07 Oct 17
Highlights:
American entrepreneur Bill Gates is ranked No. 1 for the 23rd year running with a net worth of $81 billion in Forbes 400 World's Richest persons list.
Meanwhile, his friend Warren Buffett fell to third place for the first time in 15 years with a net worth of $65.5 billion.
Amazon.com CEO Jeff Bezos gained $20 billion to boost his net worth to $67 billion, making him the second-richest person in the U.S.
Facebook CEO Mark Zuckerberg jumped into fourth place, his highest rank ever, with a net worth of $55.5 billion.
However, Oracle founder Larry Ellison landed at No. 5 for the first time since 2007. His net worth is $49.3 billion.
Standing on the No. 6 spot is former New York City Mayor Michael Bloomberg, CEO of the eponymous firm Bloomberg L.P., who has a net worth of $45 billion.
These six richest multi-billionaires have a combined $363.3 billion at their withdrawal, most of which is still held as stakes in the companies they founded.
1. Bill Gates
Worth: $81 billion
Home: Medina, Washington
2. Jeff Bezos
Worth: $67 billion
Home: Medina, Washington
3. Warren Buffett
Worth: $65.5 billion
Home: Omaha, Nebraska
4. Mark Zuckerberg
Worth: $55.5 billion
Home: Palo Alto, California
5. Larry Ellison
Worth: $49.3 billion
Home: Woodside, California
6. Michael Bloomberg
Worth: $45 billion
Home: Manhattan, New York
Rajnish Kumar appointed the new Chairman State Bank of India (SBI) - 07 Oct 17
Highlights:
Rajnish Kumar was appointed the new Chairman of India's largest commercial bank State Bank of India (SBI).
The 59-year old Rajnish Kumar succeeds Arundhati Bhattacharya whose tenure ended on 6 October 2017.
He is the the senior most of the managing directors at SBI. He is the 25th Chairman of the bank.
He joined the bank as a probationary officer in 1980 and served in positions including head of SBI Capital Markets Ltd, the bank's investment banking unit.
His appointment comes at a time when SBI's profitability is under strain because of ballooning bad loans and sluggish credit growth.
At the end of June, the bank was weighed down by gross non-performing loans of Rs. 1.88 trillion.
Arundhati Bhattacharya, who was the first woman chairperson of the 200-year-old state-owned bank, was instrumental in the merger of SBI's associate banks and Bharatiya Mahila Bank with SBI.
In her tenure, the bank saw the listing of its life insurance subsidiary, the first among public sector banks.
Nobel Peace Prize -2017 won by International Campaign to Abolish Nuclear Weapons (ICAN) - 07 Oct 17
Highlights:
International Campaign to Abolish Nuclear Weapons (ICAN) an NGOs was chosen for the 2017 Nobel Peace Prize on 6 October 2017 for its efforts to abolish nuclear weapons.
International Campaign to Abolish Nuclear Weapons (ICAN) is a coalition of non-governmental organisations from over 100 countries around the globe.
Its headquarters is located in Geneva ,Switzerland.
ICAN describes itself as a coalition of grass roots non-government groups in more than 100 nations. It began in Australia and was officially launched in Vienna in 2007.
It is presently led by Beatrice Fihn.
According to the prize committee ICAN has been the leading civil society actor in the effort to achieve a prohibition of nuclear weapons under international law.
It was chosen for this prestigious award for its work to draw attention to the catastrophic humanitarian consequences of any use of nuclear weapons and for its ground-breaking efforts to achieve a treaty-based prohibition of such weapons.
Gauri Lankesh becomes first Indian to win Anna Politkovskaya Award - 08 Oct 17
Highlights:
Late Kannada journalist Gauri Lankesh awarded a prestigious Reach All Women in WAR (RAW in WAR) Anna Politkovskaya Award.
She will share this award with Gulalai Ismail, a Pakistani peace activist who has faced death threats for speaking out against Taliban.
With this Gauri Lankesh becomes first person from India to receive this prestigious honour.
She was a strident critic of religious extremism and was shot dead on September 5, 2017 in Bengaluru, Karnataka....
Gauri Lankesh Lankesh had worked as an editor in Lankesh Patrike, a Kannada weekly started by her father P. Lankesh, and ran her own weekly called Gauri Lankesh Patrike.
She was an outspoken newspaper editor and often wrote about religious violence, malaise of India's hierarchical caste system and criticised the rise of hardline Hindu groups.
Anna Politkovskaya Award Anna Politkovskaya Award is given in memory of slain Russian reporter and political activist Anna Politkovskaya, a Russian investigative reporter and activist who uncovered state corruption and rights abuses, especially in Chechnya.
It is presented annually by Reach All Women in War (the RAW in WAR organisation) and honours women human rights defenders from around world.
This year marks 11th anniversary of killing of Anna Politkovskaya who was shot dead in lobby of her Moscow apartment block at age of 48 on October 7,2006.
RAW in WAR is a London-based, non-governmental organisation (NGO) supporting women human rights defenders and victims of war.
Union Government launches Intensified Mission Indradhanush - 08 Oct 17
Highlights:

The Union Ministry of Health and Family Welfare has launched Intensified Mission Indradhanush (IMI) to accelerate full immunization coverage to more than 90% by December 2018.
Under this programme, Government aims to reach each and every child under two years of age and all those pregnant women who have been left uncovered under the routine immunisation programme.
Intensified Mission Indradhanush IMI programme aims at reducing maternal and child mortality by reaching out to each and every child under two years of age and all pregnant women who have been left uncovered under routine immunisation programme.
President Ram Nath Kovind launches Rs 100 crore clean water initiative - 08 Oct 17
Highlights:
President Ram Nath Kovind has launched Mata Amritanandamayi Math's Rs 100 crore clean water initiative for rural India at the math headquarters in the coastal hamlet of Vallikkavu.
President Kovind inaugurated the 'Jivamritam' filtration system, envisaged to provide clean drinking water to 10 million villagers across the nation.
The programme was organised as part of the 64th birthday celebrations of spiritual leader Mata Amritanandamayi Devi, popularly known as 'Amma' among her devotees.
Kerala is one of the leading spiritual homes in India, referring to spiritual leaders and social reformers of Kerala like Adi Sankaracharya, Sree Narayana Guru and Ayyankali.
The greatest service was to help the poor and downtrodden and enable them achieve their true potential.
This included capacity building in the areas of health and education and ensuring that they get equal opportunities.
According to the Math authorities, the initial phase of the 'Jivamritam' project, aimed to install specially designed filtration systems for clean drinking water in 5,000 villages across country.
Cabinet to amend Ex-SC judges could soon be appointed NHRC chiefs - 09 Oct 17
Highlights:
The Home Ministry has moved the Cabinet to amend the recruitment process of the National Human Rights Commission (NHRC).
A key change being contemplated is that a retired Supreme Court judge could also be considered for the Chairperson's position, currently reserved for former Chief Justices of the Supreme Court.
Similarly an amendment for appointment of members is also being considered.
The members could be picked from a pool of retired Chief Justices of High Courts. Currently, a serving or retired SC judge is considered.
The NHRC was constituted under the Protection of Human Rights Act in 1993. The Act was last amended in 2006.
The amendments are being done on the request of the NHRC itself.
Complying with international norms, some changes are being made in the Act that will open the floor for recruitment from a wider pool.
The Commission consists of a chairperson, one member who is or has been a Judge of the Supreme Court, one member who is or has been the Chief Justice of a High Court and two members to be appointed from among persons having knowledge of, or practical experience in, matters relating to human rights.
The chairperson and members are appointed by the President on recommendations from a six-member committee chaired by the Prime Minister.
Once the Cabinet approves them, an amendment to the Protection of Human Rights Act would have to be ratified by Parliament.
The State Human Rights Commissions are also expected to see a change in the appointment procedure.
Retired High Court judges could also be considered for the post of State Human Rights Commission chairperson, which is currently held by retired Chief Justices of High Courts.
Richard Thaler gets Nobel Prize in Economics 2017 for work on behavioural economics - 09 Oct 17
Highlights:
US economist Richard Thaler won the Nobel Economics Prize for his pioneering work bridging the gap between economics and psychology.
His empirical findings and theoretical insights have been instrumental in creating the new and rapidly expanding field of behavioural economics, which has had a profound impact on many areas of economic research and policy.
The 72-year-old takes home a nine million kronor (944,000 euros, USD 1.1 million) prize sum.
He is a professor at the University of Chicago -- a school popular with the Nobel economics committee.
Of 79 laureates so far, more than a third have been affiliated with the university`s school of economics.
Thaler made a cameo appearance in the 2015 movie "The Big Short" about the credit and housing bubble collapse that led to the 2008 global financial crisis.
Last year, the award went to British-American economist Oliver Hart and Bengt Holmstrom of Finland for their research on contract theory, which has helped design insurance policies and executive pay.
The economics prize is unique among the Nobel awards in that it was created by the Swedish central bank in 1968 while the others were all set up through the 1895 will of Swedish inventor and philanthropist Alfred Nobel.
Bengaluru set to become India's first Aadhaar-enabled airport - 09 Oct 17
Highlights:
Bengaluru's Kempegowda International Airport is likely to become India's first airport to have Aadhaar-enabled entry and biometric boarding system.
The push to the plan has been given by the Bangalore International Airport Limited (BIAL), after a two-month pilot project in February.
Reportedly, BIAL has set a 325-day deadline to enforce the new Aadhaar system.
The project may get implemented by March 2018.
All the domestic airlines will be brought on board this new system in 90 days, post Bengaluru enforcement.
Passengers boarding for even international flights may able to use this new system by October 2018.
Project is expected to get completed by December 31, 2018.
The new system will enhance the real-time authentication of passengers, improve security, speed up clearance and reduce delays at the airport.
Additionally, passengers can expect passage through various touch-points to be smooth and stress-free, eliminating the need to present their ID and boarding passes at multiple stages of the airport journey.
Moreover, the Aadhaar-enabled verification will boost the security purpose with time-stamped logs for every passenger.
Concerned authorities will be able to develop passenger profile if needed in the future for efficiency improvisation purpose.
Passengers will not have to provide a paper ticked or boarding pass and ID at multiple checkpoints.
The process will also cut down the waiting time providing seamless access at various points at the airport.
Veteran film director Kundan Shah passed away - 09 Oct 17
Highlights:
Veteran film director Kundan Shah passed away on 7 October 2017 at the age of 69.
He was most famous for his film 'Jaane Bhi Do Yaaro'.
'Jaane Bhi Do Yaaro' (1983), which went on to become the cult classic of Indian cinema, was the most famous and iconic work of Kundan Shah.
He had studied direction at the Film and Television Institute of India (FTII) in Pune and made this film as his maiden film.
The film did not become a box office success but later went on to become one of the most celebrated dark satirical comedies in the history of Indian cinema.
Other important works of Kundan Shah were 'Kabhi Haan Kabhi Naa' (1993) with Shahrukh Khan and 'Kya Kehna' (2000) with Preity Zinta and Saif Ali Khan.
He made his directorial debut on television in 1986 with the popular series 'Nukkad'.
In 1988, he directed the sitcom, 'Wagle Ki Duniya', based on cartoonist R.K. Laxman's character, the common man.
Kotak Mahindra Bank became 4th banking entity achieve Rs. 2 trillion market capitalization - 10 Oct 17
Highlights:
Kotak Mahindra Bank, the private sector bank on 9 October 2017 became the fourth banking entity of the country to achieve Rs. 2 trillion market capitalization for the first time.
The Private lender crossed Rs. 2 trillion market capitalization for the first time, making it only the fourth listed bank and 21st company to achieve this milestone in India.
The three banking entities to cross Rs. 2 trillion market capitalization mark are HDFC Bank, ICICI Bank and State Bank of India (SBI).
Currently, Reliance Industries Limited (RIL) is the most valued company in India with a market cap of Rs. 5.29 trillion, followed by TCS and HDFC Bank with market cap of Rs. 4.70 trillion and Rs. 4.64 trillion, respectively.
Himanta Biswa Sarma headed the group of ministers (GoM) of Union Government - 10 Oct 17
Highlights:
A group of ministers (GoM) was constituted by the Union Government to make the GST composition scheme more attractive and also revisit GST rates on restaurants.
Himanta Biswa Sarma is heading this GoM.
Himanta Biswa Sarma is currently Assam Finance Minister.
It will submit its report within 2 weeks.
The other members of the GoM are - Bihar Deputy Chief Minister Sushil Modi, Jammu and Kashmir Finance Minister Haseeb Drabu, Punjab Finance Minister Manpreet Singh Badal and Chhattisgarh Minister of Commercial Taxes Amar Agrawal.
With only 15.50 lakh businesses out of the total 98 lakh registered under the goods and services tax (GST) regime opting for the composition scheme, the GST Council has decided to set up the GoM to examine measures to make it more attractive.
The GoM has also been tasked with revisiting the tax structure of different categories of restaurants with a view to rationalising or reducing the rates.
Currently, GST is levied at 12% on non-AC restaurants while it is 18% in air-conditioned ones.
World Mental Health Day 2017 celebrated on October 10 - 10 Oct 17
Highlights:
The World Mental Health Day 2017 being celebrated on October 10.
In the present day, stress has become the byword for professional life.
Stress and anxiety at work can often lead to deeper mental health issues and depression.
Mental health issues including depression, is not something with apparent external symptoms.
As has been emphasized countless times, depression has no face.
A depressed person will most probably look calm and composed on the outside.
Same is the case with several other mental health issues.
Competition and stress at workplaces can lead to onset or escalation of anxiety, depression and other issues.
This World Mental Health let's talk about how to make workplace less stressful and more inclusive toward those suffering from some mental health issue.
In a survey by Silver Ribbon Singapore (SRS), 6 out of 10 employees admitted to hiding their depression from employers.
23.4% were afraid of putting job at risk, while 12.8% felt that the employer would not understand their condition.
The first step toward creating an inclusive space is to ward off the stigma attached to mental health issues.
The taboo around these issues is one of the prime reasons that people refrain from talking about it.
A positive reception of those who talk about their mental health issues can have a favorable impact on workplaces.
A mental health friendly workplace will not only attract more employees but will also reduce staff turnover and the cost of training and recruitment.
To begin with workplaces can be made more mental health friendly by encouraging employees to talk about their issues if any.
This can be done through seminars or workshops or through simple team building exercises.
Companies or organizations should also regularly appreciate employees and workers and build a supportive environment for them.
Organizations should also promote an organizational culture which reflects its belief system.
They can also include mental health wellness in their policies and provide support to employees who need it.
India ranks 8th in 2017 Valuable Nation Brand List - 10 Oct 17
Highlights:
According to Brand Finance's recently released Nation Brands 2017 report, India was ranked 8th out of 100 countries on a list of most valuable nation brands.
This year India slipped by one spot compared to 7th rank in 2016 and ceded its previous spot to Canada.
Top 10 Valuable Nation :
United States (1st).
China (2nd)
Germany (3rd)
Japan (4th)
United Kingdom (5th)
France (6th)
Canada (7th)
India (8th)
Italy (9th)
South Korea (10th).
In terms of valuation, India's National Brand Value in 2017 is $2.04 trillion, down by 1% from last year's $2.06 trillion.
However, India's brand rating has improved from 'AA-' to 'AA'.
Jagdish Mukhi sworn in as new Governor of Assam - 10 Oct 17
Highlights:
Jagdish Mukhi was sworn in as new Governor of Assam.
He was administered oath of office by Gauhati High Court Chief Justice Ajit Singh.
Mr. Mukhi succeeded Banwarilal Purohit who has been appointed as the Governor of Tamil Nadu.
In his previous assignment, he had served as lieutenant governor of Andaman and Nicobar Islands.
Mukhi is former member of BJP and RSS.
He had started his political career with Janata Party in September of 1977.
His first election success was in a 1980 by-election for the advisory Delhi Metropolitan Council.
He had represented Janak Puri constituency in Delhi Assembly continuously from 1980 and has won seven continuous Vidhan Sabha elections from the same constituency until losing the 2014.
He has held important ministerial positions including minister of Finance, Planning, Excise and Taxation and Higher Education in Delhi government.
He also had served as Leader of Opposition for almost 10 years. He was awarded as best planning minister of nation by then Union planning minister of nation by then Union planning minister Pranab Mukherjee in 1997.
Two times he was awarded with best MLA award in Delhi Vidhan Sabha.
Rajasthan become the First state to incorporate skill development programme in higher education - 10 Oct 17
Highlights:
Rajasthan became first state in the country to incorporate skill development programme in higher education.
In this regard, Indira Gandhi National Open University (IGNOU) in collaboration with state's Department of College Education has prepared 16 courses for entrepreneurs and skill development for colleges in the state.
Under the project, 12 certificates and 4 diploma courses will be run and each college will be required to choose five courses.
94 colleges have already joined the project and 5656 students have registered themselves in it.
By next session, more than 10 thousand students will be enrolled in the programmes.
Under it, practical training of the students pursuing the skill development courses will be done in different government departments.
First BIMSTEC Disaster Management exercise held in New Delhi - 11 Oct 17
Highlights:
The first BIMSTEC Disaster Management Exercise-2017 (DMEx-2017) was held in New Delhi, India from October 10-13, 2017.
It was conducted by National Disaster Response Force (NDRF) as the lead agency in the National Capital Region (NCR).
The mandate of exercise was to provide platform for sharing best practices on all aspects of Disaster Risk Reduction (DRR), strengthening regional response and coordination for Disaster Management among BIMSTEC (Bay of Bengal Initiative for Multi-Sectoral Technical and Economic Cooperation) member countries.
The main focus of BIMSTEC DMEx-2017 was to create synergy and synchronize efforts to institutionalize regional cooperation and inter-governmental coordination efforts on disaster response among Member States.
About 135 from all BIMSTEC member States participated in the exercise.
The exercise also aimed to test region's preparedness and resilience towards effective activation of inter-Governmental interaction and agreements for immediate deployment of regional resources for disaster response.
BIMSTEC DMEx-2017 objective was to help strengthen effective utilisation of Search & Rescue Teams for Disaster Relief & Emergency Response, Emergency Rapid Assessment Teams and Management of mass casualties, especially in situations involving breakdown of communication and infrastructure.During the exercise simulated scenarios in areas of flood management and building collapse search and rescue including Table Top Exercise (TTX), Field Training Exercise (FTX) and After Action Review (AAR) were undertaken.
BIMSTEC The BIMSTEC is sub-regional grouping comprising of seven countries of South Asia- India, Bangladesh, Bhutan, Nepal, Sri Lanka and South East Asia- Myanmar, Thailand.
It is home to around 1.5 billion people, constituting around 22% of global population with a combined GDP of $2.7 trillion economy.
Majority of the BIMSTEC countries are situated in South Asian Region (SAR) prone to natural disasters such as floods, cyclones,earthquake.
IMF Lowers India's Growth Projection For 2017 To 6.7% - 11 Oct 17
Highlights:
The International Monetary Fund (IMF) has lowered India's growth projection to 6.7 % in 2017, 0.5 percentage points less than its previous two forecasts in April and July.
Attributing it to demonetisation and introduction of the GST, it also lowered the country's growth for 2018 to 7.4 %, 0.3 % points less than its previous two projections in July and April.
India's growth rate in 2016 was 7.1 %, which saw an upward revision of 0.3 % points from its April report.
Strong government spending and data revisions in India led to an upward revision of 2016 growth to 7.1 % (6.8 % in April), with upward revisions of about 0.2 % points, on average, for 2014 and 2015.
The latest report, released ahead of the annual meetings of the IMF and the World Bank this week, puts China slightly ahead of India in terms of growth rate for the year 2017.
China is projected to grow at 6.8 % in 2017, which is 0.1 % more than IMF's two previous projections in April and July.
However, India is likely to regain the tag of the fastest growing emerging economies of the world in 2018, with China projected to grow at 6.5 % in 2018.
The GST, which promises the unification of India's vast domestic market, is among several key structural reforms under implementation that are expected to help push growth above
Between 1999 and 2008, India on an average grew at a rate of 6.9 %.
In 2015, India clocked a growth rate of 8 % points.
For the year 2022, the IMF has projected a growth rate of 8.2 %, as against its growth projection of 6.7 % in 2017 and 7.4 % in 2018.
Anupam Kher is the new FTII Chairman, succeeds Gajendra Chauhan - 11 Oct 17
Highlights:
Actor Anupam Kher has been appointed as the new chairman of Film and Television Institute of India.
He has replaced former television actor Gajendra Chauhan.
The 62-year-old Kher has acted in over 500 movies and is a well-known name in theatre too.
Kher was awarded Padma Shri in 2004 and Padma Bhushan in 2016.
He has also held the post of chairman of the Central Board of Film Certification and the National School of Drama in India.
Chauhan's term as FTII Chairman was marred by controversy as students claimed he was not well qualified for the post and that his appointment was politically-motivated.
Protests against his chairmanship went on for nearly 140 days.
He was born in Shimla on March 7, 1955.
Mr. Kher grew up in a Pandit family.
He made his Bollywood debut in 1971 in the film Tiger Sixteen.
During his extremely successful career, he has starred in a number of films including - Dilwale Dulhania Le Jayenge, A Wednesday, Special 26, Hum Aapke Hain Koun..!, Mohabbatein, Ram Lakhan, Darr, Bride and Prejudice, Maine Gandhi Ko Nahin Mara, and the recent Toilet: Ek Prem Katha.
Nisha Biswal appointed president of USIBC - 11 Oct 17
Highlights:
Nisha Desai Biswal, has been appointed president of the U.S.- India Business Council (USIBC).
She was former U.S. Assistant Secretary of State for South and Central Asia.
The USIBC is a forum of U.S. businesses under the U.S. Chamber of Commerce.
The USIBC has been at the centre of a recent controversy after its previous board decided to set up a new organisation called the U.S-India Strategic Partnership Forum (USISPF), breaking away from the Chamber.
Former President of the USIBC Mukesh Aghi is heading the USISPF.
She has on its board PepsiCo chairman Indra Nooyi and CISCO chairman John T. Chambers, among others. Companies with large commercial interests in India resent the iron grip of the U.S Chamber over the affairs of the USIBC, leading to the split.
Ms. Biswal will have her task cut out to articulate the interests of the American businesses in a way palatable to the Modi government, as the Chamber tries to retain the influence of the USIBC.
General Insurance Corporation of India (GIC) issue IPO worth $1.7 billion - 11 Oct 17
Highlights:
The largest ever public issue by an General Insurance Corporation of India (GIC) , an insurance company in India (worth $1.7 billion) opened on 11 October 2017.
GIC's initial public offering worth almost about Rs. 11,000 crore.
It is the largest ever public issue by an insurance company in India.
GIC intends to utilise net proceeds of the fresh issue towards augmenting the capital base to support growth of business and to maintain current solvency levels; and general corporate purposes.
GIC is the largest reinsurance company in India in terms of gross premiums accepted in fiscal 2017, and accounted for approximately 60% of the premiums ceded by Indian insurers to reinsurers during fiscal 2017.
IMF lowers India's growth forecast to 6.7% - 12 Oct 17
Highlights:
The International Monetary Fund (IMF) in its October World Economic Outlook (WEO) has lowered India's economic growth forecast at 6.7% in 2017 and 7.4% in 2018.
It is slower than 0.5 and 0.3 % points projected earlier by IMF.
In April 2017 forecast, IMF had revised upwards India's growth performance for 2016 to 7.1% as opposed to 6.8%.
The report has cited impact of demonetisation and implementation of Goods and Services Tax (GST) for expected slowdown during the current and the next year.
India will regain fastest growing major economy tag next year when it is forecast to grow 7.4%, slower than earlier estimate of 7.7% but higher than China.
The WEO is survey conducted and published by IMF.
It is published biannually and partly updated two times a year.
India placed among fastest growing medical tourism destinations - 12 Oct 17
Highlights:
India's medical tourism can grow to become a $9 billion industry by 2020.
India is among the "fastest growing medical tourism destinations in Asia".
It was published at the third edition of Advantage Healthcare India 2017 summit, being held by Ficci.
It has now shifted to Asia, and India is among the fastest growing medical tourism destinations in Asia.
Medical tourism, wherein people travel outside their countries for medical treatment, is estimated to be a $3 billion-worth industry.
Ayurveda, yoga and wellness industry in India set it apart from other medical tourism destinations in the world.
Ayurveda has managed to catch the attention of many countries, especially European countries.
The government will continue to focus on global acceptance of Ayurveda on the lines of Chinese medicine.
According to a recent Ficci report, over 500,000 foreign patients seek treatment in India every year.
The international summit on medical tourism is being organised by Ficci, along with the Ministry of Commerce and Industry and its Services Export Promotion Council (SEPC).
The three-day summit has over 700 delegates taking part in it from over 50 countries like the US, Russia, Saudi Arabia and United Arab Emirates, among others.
Gautam Bambawale appointed next ambassador to China - 12 Oct 17
Highlights:
Gautam Bambawale was appointed as the next ambassador to China.
He is presently High Commissioner of India to Pakistan.
Gautam Bambawale is a 1984 India Foreign Service (IFS) officer.
Bambawale will be replacing Vijay Gokhale.
He has earlier served in Hong Kong and Beijing and was the desk officer for China in the Ministry of External Affairs.
Bambawale has also been the deputy Chief of Mission of the Indian Embassy in Beijing.
Bharti Airtel to acquire Tata's consumer mobile business (Tata Teleservices Limited) - 12 Oct 17
Highlights:
Bharti Airtel will acquire the Tata Teleservices Limited, the entity that constitutes Tata Sons' consumer mobile business.
The telecom entity will acquire Tata's consumer mobile business (Tata Teleservices Limited) which was announced on 12 October 2017.
Tata had earlier announced that it is quitting the telecom business due to continuous losses.
The deal will be done on a "debt-free cash-free" basis. As part of the deal, Tata's mobile customers in 19 service areas will move to Bharti Airtel along with airwaves that Tata had purchased.
The deal will thus give Airtel a major subscriber base boost for virtually free and stem the bleed for Tata Group from a loss-making venture.
Tata Teleservices and Tata Teleservices (Maharashtra) Ltd. have more than 40 million subscribers and rank ninth in India's telecom market.
It had a total of 1.2 billion mobile subscriptions at the end of July 2017.
USA announced its withdrawal its membership from UNESCO - 12 Oct 17
Highlights:
The United States on 12 October 2017 announced its withdrawal from the U.N. Educational, Scientific and Cultural Organisation (UNESCO), accusing it of "continuing anti-Israel bias".
The U.S. withdrawal will take effect on 31 December 2018 and until then it will remain a full member of the body.
UNESCO is the first U.N. agency that has admitted Palestine as a full member, in 2011. U.S. laws bar funding to any U.N. agency that recognises the Palestinian state.
The U.S. had earlier once withdrawn from the UNESCO, in 1984, under President Ronald Regan who accused it of favoring the Soviet Union.
Under President George W. Bush, Washington rejoined the organisation in 2002.
Global Hunger Index (GHI)-2017: India ranked 100th place - 13 Oct 17
Highlights:
According to the Global Hunger Index (GHI) report, India ranked 100th place in 2017 year.
The report was released by International Food Policy Research Institute (IFPRI) on 12 October 2017.
India was placed at a lowly 100th place out of 119 developing countries in the 2017 GHI Report with a Global Hunger Index (GHI) score of 31.4.
India has thus declined three places from 2016 when it was ranked 97th.
The report was released by Washington-based International Food Policy Research Institute (IFPRI) on 12 October 2017.
The GHI score is a multidimensional index composed of four indicators – proportion of undernourished in the population, prevalence of child mortality, child stunting and child wasting.
Data from the report showed that India's rank (100) was lower than all its neighbours -Nepal (72), Myanmar (77), Bangladesh (88), Sri Lanka (84) and China (29) – except Pakistan (106). Even North Korea (93) and Iraq (78) fared better in hunger parameters and GHI rankings.
According to the report, more than one-fifth of Indian children under five weigh too little for their height and over a third are too short for their age.
India is at the high end of the "serious" category given that three quarters of South Asia's population reside in India.
While countries like Chile, Cuba and Turkey have a GHI score of less than 5 and ranked the best among developing nations, nations like Chad and Central African Republic fare the worst with a score of 43.5 and 50.9, respectively.
Indian Army sets 2020 deadline to finish road construction on China border - 13 Oct 17
Highlights:
Indian Army sets 2020 deadline to finish road construction on China border
The Indian Army plans to expedite its road constructions along the Chinese border, with at least four routes to be taken up on a priority basis.
The road links to Niti, Lipulekh, Thangla 1 and Tsangchokla passes will be taken up on priority and 2020 is the deadline, the Indian Army said.
All these four locations fall under the ambit of the Army's Northern Command.
There would be a concerted heft towards road construction in the central sector of the borders with China.
The army will allocate additional funds to the Border Roads Organisation (BRO) to achieve this goal.
Meanwhile, the army also plans to modernise its military stations at par with the government's smart city plan.
It will allocate additional 15 percent funds for five years to revamp its external services.
The announcement comes close on the heels of the Doklam crisis which saw the two militaries in a 73-day standoff over a road construction by the Chinese Army.
Though the crisis has been defused diplomatically, tensions still remain.
This was one of the major military standoffs between the two countries in the recent history.
However, the political leadership of both the countries have expressed their willingness to leave behind the Doklam crisis and build a strong partnership.
World's Safest City Index 2017: Tokyo stands No.1, Delhi is 43rd - 13 Oct 17
Highlights:
Japan's capital Tokyo has once again topped the list of The Economist's Safe Cities Index 2017 while Delhi and Mumbai ranked 43rd and 45th respectively.
The index, produced by The Economist Intelligence Unit.
It was based on 49 indicators covering digital, health, infrastructure and personal security.
Out of the 10 cities at the bottom of the index, two are in South Asia (Dhaka and Karachi), three in South-east Asia (Manila, Ho Chi Minh City and Jakarta) and two in the Middle East and Africa (Cairo and Tehran).
In 2016, there were 31 megacities, each having more than 10 million people.
And that figure is projected to rise to 41 million by 2030.
The study also took into account the 'growing' terrorism risks faced by the people in the world capitals.
It cited recent terror attacks in London, Paris and Barcelona and said the wealthy urban centres are increasingly becoming targets of terrorists.
The study also noted income disparities and growing inequalities among people which can trigger 'violent outbursts such as the 2011 London riots'.
The index has retained four security categories from the 2015 version and added six new indicators.
It has also been expanded to cover 60 cities, up from 50 in 2015.
Though Japan has fallen out of the top ten, to 12th in infrastructure security, it has managed to retain the overall ranking for the third consecutive year.
Tokyo's strongest performance is in the digital security category and it has risen seven points in the health security category.
Safe Cities Index 2017:
No US city has made it to the top 10 in the security category and only San Francisco appeared in the top 20.
The top 10 cities in this category are Madrid, Barcelona, Stockholm, Amsterdam, Zurich, Singapore, Wellington, Hong Kong, Melbourne and Sydney.
However, the US performed well in digital safety. Of the cities in the top in this category, four are from the US (Chicago, San Francisco, New York and Dallas).
Asia, the Middle East and Africa dominated the bottom of the index.
Audrey Azoulay of France to be next UNESCO chief - 13 Oct 17
Highlights:
She was voted by The UNESCO's executive board,
Audrey Azoulay of France's to be next UNESCO chief.
UNESCO is popularly known as the U.N. cultural agency.
UNESCO board's selection of Audrey Azoulay as its chief, has been done a day after the United States announced its withdrawal from UNESCO because of its alleged anti-Israel bias.
This selection would be confirmed by UNESCO's general assembly's next assembly in November 2017. Azoulay would succeed outgoing Director-General Irina Bokova of Bulgaria.
Azoulay narrowly beat Qatar's Hamad bin Abdulaziz al-Kawari in the final 30-28 vote on 13th October 2017.
She will be UNESCO's second female chief and its second French chief after Rene Maheu, UNESCO's director general from 1961-74.
The 45 year old Audrey Azoulay was Minister of Culture in France
"Sampoorna Bima Gram Yojana": Postal Life Insurance launches by Department of Post - 13 Oct 17
Highlights:
Recently,the Minister for Communications Manoj Sinha launched the Sampoorna Bima Gram (SBG) Yojana and an initiative for expansion of clientele base of Postal Life Insurance (PLI).
Department of Post launches Sampoorna Bima Gram YojanaSBG Plan & for expansion of clientele base of PLI:
Under Sampoorna Bima Gram (SBG) Yojana, at least one village (having a minimum of 100 households) will be identified in each of the revenue districts India.
All households of that identified village will be covered with a minimum of one RPLI (Rural Postal Life Insurance) policy each.
Under the expansion of clientele base of PLI, benefits of PLI will not be confined to Government and semi-Government employees anymore.
It will also be available to Doctors, Engineers, Management Consultants, Charted Accountants, Architects, Lawyers, Bankers, employees of listed companies.
At present, the Department of Posts deals Services like – Letter post, parcel service, EMS, delivery, freight forwarding, third-party logistics, deposit account.
International Day for Disaster Reduction being observed on October 13 - 13 Oct 17
Highlights:
International Day for Disaster Reduction was observed all over the world on 13th October 2017.
The International Day for Disaster Reduction was started in 1989. The United Nations General Assembly decided to declare a day to promote a global culture of risk-awareness and disaster reduction.
This day celebrates how people and communities around the world are reducing their exposure to disasters and raising awareness about the importance of preventing the risks they face.
'Home Safe Home: Reducing Exposure, Reducing Displacement' is the slogan for International Day for Disaster Reduction 2017.
The 2017 campaign aims to raise global awareness about effective actions, policies and practices taken to reduce exposure to disaster risk at the community level, to save homes and livelihoods.
Disasters are usually related to Geological disasters, Hydrological disasters, Meteorological disasters, Space disasters, etc. and also Tsunami, Floods, Earthquakes etc.
Mobile health App 'MedWatch' launched by Indian Air Force - 14 Oct 17
Highlights:
On 12th October 2017, the Indian Air Force (IAF) launched an innovative mobile health App named 'MedWatch' on the occasion of its 85th anniversary.
The concept and content of the App were developed by the Directorate General of Medical Services (Air).
It was developed in-house without any financial support by the Directorate of Information Technology (DIT).
'MedWatch' is available on the IAF's AFCEL (Air Force Cellular) network.
It consists of features that will provide authentic health information to all IAF personnel.
A Reminder Tool to enable timely immunization for the children of all Air Warriors is incorporated in the App.
This will directly enable 'Mission Indradhanush' of the Government of India.
Staubli to become first female referee to officiate at U-17 World Cup - 14 Oct 17
Highlights:
Switzerland's Esther Staubli is set to become the first female football referee to officiate a match at the FIFA U-17 World Cup.
She is to officiate when Japan takes on New Caledonia in the final round group E match on October 14, 2017 at Salt Lake Stadium in Kolkata.
The 38-year-old Esther Staubli has been on the FIFA International Referees List since 2006.
She is one of seven women referees invited by FIFA's Referees Committee to U-17 World Cup tournament in India.
This decision of inviting female referees is a part of education programme that FIFA's Refereeing Department started in 2016.
It will also help to develop and promote women's football.
Moreover, it will give an opportunity to women referees to gain more experience and enhance their preparation for the FIFA Women's World Cup in 2019.
Kolkata to host international puppet festival - 14 Oct 17
Highlights:
Kolkata is to host an international Puppet festival named 'PUN (Puppets Unite Neighbours) International Puppet Festival' at Mohorkunj, Kolkata.
West Bengal principal secretary Tourism and Home Affairs Atri Bhattacharya would inaugurate the International puppet festival.
The festival will be conducted for 6 days.
Artists from the UK, Germany, Peru, Portugal, Italy, Lithuania, Brazil, Singapore and India would participate in the festival.
This is the first time Kolkata would host such a festival.
The puppet festival is aimed at regenerating the emotions attached to puppetry.
This event is organized by RGV Events and Gems Akademia.
They have been carrying out the preparations since 6 months for this festival.
Puppetry is a form of performance that involves the manipulation of puppets.
World Puppetry Day observes on 21 March every year.
Union Government formed Committee to commemorate Mahatma Gandhi's 150th birth anniversary - 14 Oct 17
Highlights:
The Ministry of Culture has been formed a committee to coordinate year-long celebrations of Mahatma Gandhi's 150th birth anniversary from 2nd October, 2019.
The government committee will be headed by Prime Minister Narendra Modi.
The committee includes the chief ministers of all the states, representatives from political sector, Gandhians, thinkers, and important persons from different fields.
The Committee will guide and approve policies, programmes, activities for the celebrations.
It will also supervise implementation of the decisions taken by the committee.
The event would be celebrated at both national and international levels.
The focus would be, to propagate the message of Mahatma Gandhi.
At present, Minister of State (Independent Charge) is Mahesh Sharma.
Its Purpose is to preserve and promote of art and culture throughout nations.
HPCL becomes first Indian oil company to trade lubricants in Myanmar - 14 Oct 17
Highlights:
India's leading public sector oil company , Hindustan Petroleum Corporation Ltd (HPCL), has started selling lubricants in Myanmar.
It becomes first Indian oil company to trade lubricants in Myanmar HPCL's venture in Myanmar.
HPCL has started operations in Myanmar's commercial hubs of Yangon and Mandalay.
Post lifting of international sanctions on Myanmar, there has been a rapid surge in consumption of fuel and its government is exploring options to tie up with foreign companies for catering to fuel and infrastructure requirements.
Other public sector oil companies of India such as Bharat Petroleum Corporation Ltd. (BPCL) and Indian Oil Corporation (IOC) are evaluating opportunities of fuel retailing in Myanmar.
HPCL was founded in the year 1974.
Its headquarters is located at Mumbai.
Newton actor Rajkummar Rao nominated for Asia Pacific Screen Awards under Best actor category - 15 Oct 17
Highlights:
Newton actor Rajkummar Rao nominated for Asia Pacific Screen Awards under Best actor category.
Newton has emerged to be one of the biggest films of the year 2017.
The movie was also selected as India's official entry to Oscars 2018.
Ace actor Rajkummar Rao, who played the lead role in the film has been nominated for the Best actor category in the prestigious Asia Pacific Screen Awards.
Newton is about the life of a young government clerk who is sent on election duty to a Maoist-controlled town.
The movie released on September 22, 2017 and is helmed by Amit Masurkar.
World Standards Day observed on October 14 - 15 Oct 17
Highlights:
World Standards Day was observed all over the world on 14th October 2017.
The World Standards Day is celebrated every year, to honour the contributions of all those who develop the technical agreements that are published as international standards.
This is mainly celebrated by the members of organisations like IEC (International Electro -technical Commission), ISO (International Organisation for Standardization) and ITU (International Teleommunication Union).
14th October was chosen to mark the date, in 1946, when delegates from 25 countries first gathered in London to create an international organization focused on facilitating standardization.
The first World Standards Day was celebrated on 14thOctober, 1970.
World Standards Day theme for 2017 is "Standards make cities smarter".
A poster contest and a video contest were conducted by IEC, ISO and ITU on this theme.
Reza Rahimian from Iran and Gabriel Hernandez from Mexico have won the poster and video contest respectively.
Odisha state government signs MOU with State Bank of India (SBI) for cyber treasury - 15 Oct 17
Highlights:
The Odisha government's Directorate of Treasuries and Inspection signed a MoU with SBI, for integration of SBI e-Pay with cyber treasury on 14th October 2017.
The MoU was signed by Bhabani Prasad Nanda, Director, Treasuries & Inspection, Odisha and Goutam Roy, DGM, SBI.
This MoU is an initiative by the Odisha government to facilitate revenue collection from citizens through digital banking platform.
The SBI e-Pay is the payment aggregator service wing of SBI.
It facilitates on-line payment of government dues by the customers of any public or private sector banks.
Any mode like debit card, credit card, mobile banking, net banking facility provided by approximately 42 partner banks can be used by the payers for paying dues.
Also, facility of cash deposit at any branch of SBI in Odisha can be used.
All revenue generating departments of Odisha can integrate with this Gateway through state treasuries.
Right now, industries and revenue department have been integrated with this gateway.
World's largest combustion research centre inaugurated at IIT Madras - 15 Oct 17
Highlights:
National Centre for Combustion Research and Development (NCCRD), world's largest combustion research centre was inaugurated at the Indian Institute of Technology (IIT), Madras on October 13, 2017.
World's largest combustion research centre inaugurated at IIT Madras
The NCCRD was inaugurated by NITI Aayog member V K Saraswat in the presence of Prof Ashutosh Sharma, Secretary, Department of Science and Technology.
It has largest infrastructure facilities for any combustion research centre in an academic setting globally.
Automotive, thermal power and aerospace propulsion will be the primary research areas at NCCRD. Fire research and microgravity combustion are also the areas of research interest, but to a minor extent.
NCCRD has been established at a total cost of Rs 90 crore and is expected to provide a boost to research in 'Alternative Energy and Environmental Protection' by focusing on effective utilization of combustion as a means of thermo-chemical energy conversion.
"Atal Pension Yojana" subscribers to touch 1 crore by March 2018: Finance Ministry - 15 Oct 17
Highlights:
The subscriber base of Atal Pension Yojana (APY) is expected to increase to 1 crore by March next year.
It is an ambitious guaranteed pension scheme for unorganised sector.
APY is not only a flagship scheme of the government but also an important instrument for inclusion.
The scheme has been able to mobilise nearly 69 lakh accounts within three years.
Under PMJJY (Pradhan Mantri Jeevan Jyoti Bima Yojana) and PMSBY (Pradhan Mantri Suraksha Bima Yojana) can reach to the level of 13 crore.
Under APY, the monthly pension would be available to the subscriber, and after him to his spouse and after their death, the pension corpus, as accumulated at the age 60 of the subscriber, would be returned to the nominee of the subscriber.
The Pension Fund Regulatory and Development Authority (PFRDA) is also offering APY by Aadhaar in a completely digital manner.
The pension regulator has developed the process to offer APY enrolment through eNPS (national pension system) platform for wider reach.
The customers of the bank can visit eNPS portal and submit Aadhaar or bank name and savings bank account number to join the scheme.
Under this channel a complete end-to-end digital environment for subscription is enabled without submission of physical form at the convenience of the customer without visiting bank or post office.
Till now, APY was available for subscription through banks, business correspondents and through Internet banking.
India and Russia to hold 'Tri-Service' military exercise INDRA - 2017 - 16 Oct 17
Highlights:
India and Russia will hold a mega war game in October involving their armies, navies and the air forces for the first time to further ramp up military ties for security situation in the region.
The exercise INDRA-2017 is the first ever Tri Services Joint Exercise between Indian and Russian Armed Forces.
The exercise is to give the Indo-Russian defence cooperation a major boost.
It will be conducted in the Eastern Military District of Russia from October 19 to 27.
Exercise INDRA in its previous nine avatars has been conducted as a single service exercise alternately between the two countries.
The year 2017 marks a major milestone as this Exercise has been upgraded to involve all the three Services of the Armed Forces (Army, Navy & Air Force), which further accentuates the importance of Joint Services in the present world environment.
Exercise INDRA-2017 will be conducted at the 249th Combined Army Range Sergeevisky and in the Sea of Japan near Vladivostok.
The Indian contingent will comprise of 350 personnel from Army, 80 from Air Force, two IL 76 aircraft and one Frigate and Corvette each from the Navy.
The Russian Federation Armed Forces will be represented by approximately 1000 troops of the 5th Army, Marines and Ships of Pacific Fleet and aircraft from Eastern Military District.
Exercise which will provide an opportunity to the armed forces of both countries to train in counter terrorism operations in a multinational scenario in a joint tri service environment.
Exercise INDRA-2017 will strengthen mutual confidence, inter-operability and enable sharing of best practices between both the armed forces.
It will be a landmark event in the history of Indo-Russian defence cooperation.
INS Kiltan commissioned to Navy by defence minister Nirmala Sitharaman - 16 Oct 17
Highlights:
INS Kiltan, third in the series of four anti-submarine warfare (ASW) corvettes was commissioned.
It is being built by Garden Reach Shipbuilders and Engineers (GRSE) Ltd in Kolkata.
It was commissioned by defence minister Nirmala Sitharaman at the Navy's Eastern Naval Command in Visakhapatnam.
Navy chief Admiral Sunil Lanba, Vice Admiral H C Bisht, flag officer-commanding-in-chief, Eastern Naval Command, Vice Admiral D M Deshpande, controller of warship production and acquisition, Rear Admiral V K Saxena (retd), chairman and managing director, GRSE and other senior officers were present during the occasion.
INS Kiltan: Brief History:
The INS Kiltan is the first ship of its size - 109-metre long with a displacement of 3,250 tonnes - to have a carbon-composite superstructure.
This reduces its weight considerably.
It is also the first major warship to have undertaken sea trials of all major weapons and sensors before commissioning.
This makes it ready for operational deployment immediately after commissioning.
INS Kiltan strengthens our defence system and will be a shining armour in our 'Make in India' programme as it was built here totally.
GRSE is the only shipyard in the country which will be delivering 14 warships to the Navy and Coast Guard in next two years.
While six would be delivered by the end of 2017-18, the remaining eight will get commissioned in 2018-19.
INS Kiltan is a potent platform armed with heavyweight torpedoes, ASW rockets, 76 mm medium range gun and two multi-barrel 30 mm guns with dedicated fire control systems, missile decoy rockets (Chaff), advanced electronic support measure system, bow-mounted sonar and air surveillance radar Revathi.
It was only due to the painstaking efforts of L&T that resulted in the successful developments of the indigenous rocket launcher (IRL) and foldable hangar door.
M/s BEL contributed towards development of indigenous surveillance radar and ASW fire control system while the hull of the ship is built with special grade high-tensile steel developed by DRDO and Indian Navy and produced by SAIL.
The rail-less helo traversing system was manufactured by the GRSE's engineering division under transfer of technology arrangement with M/s Mac Taggart Scott of UK.
Carnatic vocalist T.M. Krishna chosen Indira Gandhi Award for National Integration for 2015-16 - 16 Oct 17
Highlights:
Carnatic vocalist T.M. Krishna was chosen for the Indira Gandhi Award for National Integration for 2015-16.
He was awarded for his services in promoting and preserving national integration in the country.
The award consists of a citation and a cash prize of Rs. 10 lakh and will be conferred on 31 October 2017 by Congress president Sonia Gandhi.
T.M. Krishna had won the Ramon Magsaysay award for bringing "social inclusiveness in culture" in 2016.
He is not only one of the prominent vocalists in the rigorous Carnatic tradition of Indian classical music, but also an activist who has worked on creating egalitarian spaces for music and breaking down caste-barriers in the form.
He was also part of a movement to help the Tamil-dominated and war-ravaged northern province of Sri Lanka rebuild its classical music traditions.
IMF suggests India to set up independent fiscal council - 16 Oct 17
Highlights:
The International Monetary Fund (IMF) has suggested India to consider setting up an independent fiscal council.
The institution has contributed to better outcomes in the countries where it has been introduced.
India is engaging in very gradual fiscal consolidation.
India has accepted a public debt anchor at 60 % of GDP.
It will help India establish its public debt as a safe asset.
India could further strengthen its fiscal institutions both at the level of the union and at the level of states.
This is because the IMF has seen from the experience in other nations that this helps both in terms of transparency and accountability towards the general public, and also in terms of the quality of the policy debate in the country itself.
GST promises to create a single market in India, to integrate India much further and therefore, from a medium to long term perspective.
Since the GST has been introduced on July 1 there will be a steep learning curve concerning how it is functioning and it's from that learning experience that the solutions will emerge.
There is no way of giving detailed advice without looking at the hard data and the experience that is being accumulated in India.
From a medium to long term perspective the prospects for the Indian economy are very good.
Initiatives like GST, demonetisation, digitisation of public administration, proper targeting of income support and work support programs, are very positive for inclusion and growth.
One of the reasons why inequality among citizens in the world is falling is because of the very strong growth in countries like China and India.
World Food Day being observed on 16th Ocober: India waste 40% food every year - 16 Oct 17
Highlights:
World Food Day being observed by FAO every year.
According to UNDP, India is currently at the 100th position on the Global Hunger Index.
While the rank and the methodology of the index can be debated, the seriousness of India's "hunger" problem cannot be ruled out.
Ironically, India, which trails North Korea and even Bangladesh on the Global Hunger Index, wastes food worth 92,000 crore.
According to the United Nations Development Programme (UNDP), food wasted in India accounts up to 40% of the total food produced.
In India, food worth Rs 92,000 crore is wasted every year, and merely 2% of the food produced in the country is processed during the Food Processing, Agri-Business and Dairies (FAD) international summit.
Rs 92,000 crore is approximately 67 million tonnes of food, higher than Britain's national food output; enough to feed Bihar's entire population for one year.
The Rs 92,000 crore worth food also accounts for two-thirds of the government expenditure under the National Food Security Programme.
According to the State of Food Security and Nutrition in the World 2017 report , in India, the number of undernourished people accounts for world's 14.5% at 190.7 million.
The report said that children and women at reproductive ages are most vulnerable. 38.4% of children under five in India are stunted and 51.4% of women in reproductive ages suffer from lack of iron in the blood, the report said.
The relationship between hunger and nutrition is as direct as it seems. If one doesn't eat enough food to fill current physiological needs - they feel hunger.
Hunger can be temporary, such as not having enough to eat for a meal or a day, or can be long lasting when the person does not get enough to eat to maintain his or her physical needs over many days, weeks, months or years, World Hunger Education Service notes.
Hunger is the world's number one health risk, greater than HIV and AIDS, tuberculosis and malaria combined.
Statistics from the 2014 State of Food Insecurity in the World from the Food and Agriculture Organization (FAO) estimate that 805 million people in the world are chronically malnourished, down more than 200 million over the last decade, indicating progress.
The International Food Policy Research Institute's Global Hunger Index, which lowered India's position to 100th rank from 97th from previous year.
It calculates its score in four indicators — undernourishment, child wasting, child stunting, and child mortality, all of which are directly and indirectly related to hunger, or malnutrition.
The government has been running a number of programmes from Mid-Day Meal Scheme to Nirmal Bharat Abhiyan to Indira Gandhi Matritva Sahyog Yojana, however, the country has failed to address hunger reduction significantly, even as 40% food in India gets wasted.
Indian peacekeepers in Sudan awarded UN medal - 17 Oct 17
Highlights:
50 Indian peacekeepers stationed in South Sudan have been awarded the UN Medal for their professionalism and service in protecting civilians and building durable peace in the conflict-ridden country.
The Indian peacekeepers are part of the UN Mission in South Sudan (UNMISS).
They are deployed with the Indian battalion stationed at Bor in the Jonglei region of South Sudan.
They were presented with the award recently by UNMISS Force Commander General Frank Mushyo Kamanzi.
Their contribution in carrying out patrols across the region as well as providing a safe and secure environment for the 2,500 civilians who have sought sanctuary at the UN Protection of Civilians site at Bor.
The local government in Jonglei also paid tribute to the Indian troops.
The Indian battalion had played an important role in keeping the community safe as well as encouraging local peace efforts.
They had also provided much-needed services to the community outside of their core mandate, such as medical care for local residents and support for local farmers with veterinary treatment for their animals.
The battalion has been intimately associated with peacekeeping efforts and the battalion has supported the mandate of the United Nations and the overall peace process.
Indian Govt. to provide Rs 1.2-lakh crore universal social security plan for poorest - 17 Oct 17
Highlights: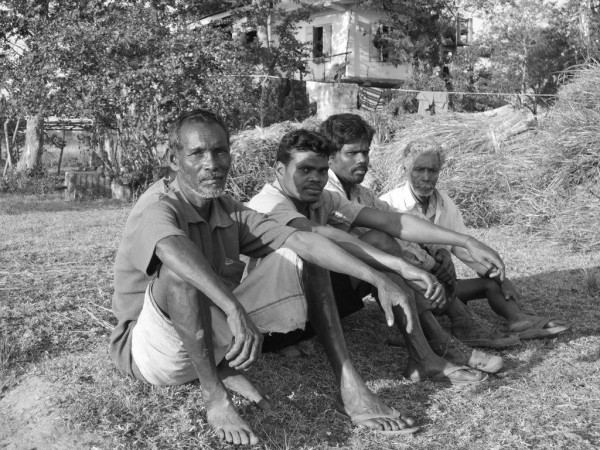 The central government has drafted an ambitious Rs 1.2 lakh crore plan to provide universal social security coverage for the poorest fifth of the country.
This programme envisages three categories - the poorest 20%, who will get a government payout; those who subscribe on their own and formal sector workers who will need to set aside a fixed proportion of income toward the scheme.
The scheme will have two tiers.
The first of these comprises mandatory pension, insurance (both death and disability) and maternity coverage and the second, optional medical, sickness and unemployment coverage.
Funds collected under the universal social security scheme will be divided into sub schemes and be ringfenced, meaning the benefits and the contribution will be commensurate.
The optional element will depend on the funds collected under the mandatory scheme.
The government feels the scheme will enjoy economies of scale and even those making self-contributions will find it attractive because of the large numbers involved.
The new policy will be part of the social security code, one of four codes that the labour ministry is finalising and will subsume 17 existing items of legislation governing social security coverage in the country.
India's total workforce currently stands at 450 million, of which a little over 10% are in the organised sector and getting social security of some sort.
Every year, more than 10 million people are added to the workforce but most don't get even the minimum wage and lack any kind of social security coverage, being mostly in the unorganised sector.
The annual cost of coverage to the poorest has been pegged at Rs 1.2 lakh crore.
They are categorised as Socio Economic and Caste Census (SECC 4) and are conservatively estimated at 20% of the population.
People under SECC 3 category - another 20% of population and mostly self-employed- will pay a lump sum to avail the benefits while the wage-employed class will pay as per the existing system.
Under the existing system, in the organised sector, around 25% of the basic salary, including employee and employer contributions, goes toward the provident fund of the employee and another 6% for insurance, taking the total contribution to more than 30%.
Ministry of Women and Child Development launched new online campaign – #IamThatWoman - 17 Oct 17
Highlights:
The Ministry of Women and Child Development on 17 October 2017 launched new online campaign in an attempt to end gender bias in women against women.
The name of the online campaign is known as "#IamThatWoman".
The purpose of the campaign is to end gender bias in women against women.
Through the campaign, the Ministry seeks to highlight the various aspects of women standing 'by' and 'for' women.
The ministry has urged people to shun stereotypes associated with women harming other women.
Twitter and Facebook users have been encouraged to tag and share stories of women helping women with a photograph and post online with the hashtag #IamThatWoman.
George Saunders (US) won the Man Booker Prize for 2017 - 17 Oct 17
Highlights:
US author George Saunders wins Britain's renowned Man Booker Prize.
He was awarded for his first full-length novel 'Lincoln in the Bardo'.
He became only the second American writer to win Britain's renowned Man Booker Prize.
This year's Man Booker Prize shortlist pitted three US and three British writers against one another. The award, launched in 1969.
Earlier, it was only open to writers from Commonwealth states until it began permitting authors from other English-speaking countries in 2014.
Last year Paul Beatty became the first American to win the award for his novel The Sellout.
The book is based around a real event: the night in 1862 when Abraham Lincoln buried his 11-year-old son Willie in a Washington cemetery.
Imagining the boy trapped in the Bardo – a Tibetan Buddhist term for a kind of limbo – Saunders' novel follows the fellow dead, also trapped in the graveyard and unwilling to accept death, who observe the boy as he desperately waits for his father to return.
The short story master's first novel is a tale of great formal daring, set in the cemetery where Abraham Lincoln mourns his son
The novel also includes snippets of historical texts, biographies and letters, some of which contradict each other.
Accepting the prize, the 58-year old Texan-born author made an eloquent defence of the importance
His first collection Civil War Land in Bad Decline was published in 1996.
He was awarded a MacArthur Genius grant and a Guggenheim fellowship in 2006, then won the inaugural Folio prize for his story collection, Tenth of December, in 2014.
He was conferred the prestigious award carrying cash prize of £50,000 on 17 October 2017 by the Duchess of Cornwall.
Jaipur airport ranked first in Airport Council International (ACI's) Airport Service Quality (ASQ) Survey - 17 Oct 17
Highlights:
Airport Authority of India (AAI)-owned Jaipur airport was ranked first in Airport Council International (ACI's) Airport Service Quality (ASQ) Survey in the small aerodrome category (2-5 million passengers per annum category).
This is for the second consecutive time that Jaipur Airport has been rated the Best Airport in the World in this category.
Jaipur was ranked as the Best Airport in the World catering to a traffic volume of 2 to 5 million passengers per year in 2016 also. Srinagar was ranked at second place in this survey.
Since its inception in 2006, the ASQ awards have become the world's leading airport passenger satisfaction benchmark with over 300 airports participating in it.
The above-said survey measures passengers' views on 34 key performance indicators, including airport access, check-in, security screening, restrooms, stores and restaurants.
Multi Commodity Exchange of India (MCX) opened its gold options trading - 18 Oct 17
Highlights:
Multi Commodity Exchange of India (MCX) opened its gold options trading on 17 October 2017.
It launched its options trading on 1-kg futures contracts of gold on the auspicious occasion of Dhanteras.
MCX is India's first ever commodity options contract.
MCX has decided to waive transaction charges until 31 December 2017 to boost participation in options contracts.
Multi Commodity Exchange of India Ltd is an independent commodity exchange based in India.
It was established in 10th November 2003 and is based in Mumbai.
World's Top 200 engineering institutions: IISc, and IIT Bombay placed in the ranking - 18 Oct 17
Highlights:
China's Peking University and National University of Singapore are among the top ten and top performers from Asia.
According to the Times Higher Education subject-wise rankings , the Indian Institute of Science (IISc) in Bangalore and IIT Bombay have been ranked among the world's top 200 institutions for engineering and computer science.
IISc was in the 89th spot and IIT Bombay was pegged in the 126-150 category, globally.
Other IITs like Delhi, Kanpur and Kharagpur were placed in the 201-250 band. The rankings were released on Tuesday night.
It scored 500 institutions worldwide, as opposed to 100 last year.
The rankings were done on performance parameters such as industry income, international outlook, teaching and research, as per The Indian Express. (IE)
Indian Institute of Science (IISc) Bangalore was placed among top 100 in Engineering category.
It is recently declared by Times Higher Education subject wise World University Rankings 2018. Indian Institute of Technology (IIT) Bombay found its place in top 200, IIT Delhi, IIT Kanpur and IIT Kharagpur were placed in 201-250 band.
This engineering subject wise ranking is led by Stanford University (United States), California Institute of Technology (United States) and University of Oxford (United Kingdom).
According to Times Higher Education's new ranking for the subject, Asia is home to more world-class universities in engineering and technology than North America.
Of the 500 universities included in THE's 2018 engineering and technology subject table, 132 institutions are from Asia while 127 are in the United States and Canada.
China's Peking University is the continent's top institution; it joins the top 10 of the ranking of Times World University Rankings 2018's new engineering list, after climbing five places to seventh.
National University of Singapore, Singapore, which came second as the best university in QS Asia University ranking recently also found its place in top 10 in this list.
This engineering subject wise ranking is led by US's Stanford University and Caltech
Stanford University (United States), California Institute of Technology (United States), University of Oxford (United Kingdom), Massachusetts Institute of Technology (United States), University of Cambridge (United Kingdom), Princeton University (United States), Peking University (China), National University of Singapore (Singapore), ETH Zurich - Swiss Federal Institute of Technology Zurich (Switzerland) and Imperial College London (United Kingdom) have been ranked among the top 10 educational institutions of this THE ranking.
From India, IIT Roorkee and IIT Madras was placed in 250-300 band while IIT Guwahati was ranked in 301-400 band.
Among the top engineering and technology universities, Jadavpur University, National Institute of Technology (NIT) Rourkela and Tezpur University was ranked in top 500.
Sunny Verghese appointed as WBCSD Chair from 2018 - 18 Oct 17
Highlights:
Mr Sunny Verghese, Co-Founder and Group Chief Executive Officer of Olam International, has been appointed as the new Chair of WBCSD.
WBCSD stands for the World Business Council for Sustainable Development.
Mr Verghese's term begins on 1 January 2018 for a duration of two years.

The appointment was enacted by a vote from members at the 2017 Annual General Meeting of WBCSD, held during the organization's Council Meeting taking place in Mexico City.
Mr Verghese will succeed Mr Paul Polman, CEO of Unilever, who has been Chairman of WBCSD since 2014.
Mr Polman's term ends on 31 December 2017.
Brief History:
Mr Verghese co-founded Olam in 1989 and leads the company's strategy, planning, business development and management.
His external Directorships include the Human Capital Leadership Institute, and former Chair of International Enterprise Singapore.
Mr Verghese is the recipient of numerous awards including the Ernst & Young Entrepreneur of the Year for Singapore in 2008 and Best CEO of the Year 2011 at the Singapore Corporate Awards.
He was also awarded the Public Service Medal by the Government of the Republic of Singapore in 2010.
Mr Verghese also serves as a commissioner of the Business and Sustainable Development Commission (BSDC).
First ever All India Institute of Ayurveda dedicated to the Nation by the Prime Minister - 18 Oct 17
Highlights:
The first ever All India Institute of Ayurveda dedicated to the Nation by the Prime Minister on Ayurveda Day at New Delhi
The All India Institute of Ayurveda (AIIA) is set up along the lines of AIIMS.
As an apex institute under the Ministry of AYUSH, the AIIA will bring synergy between the traditional wisdom of Ayurveda and modern diagnostic tools and technology.
Minister of State for AYUSH (Independent Charge) Shri Shripad Naik was also present on this occasion.
The Government is working towards establishing an Ayurveda hospital in every district of the country.
More than 65 AYUSH hospitals have been developed in the last three years.
The Government, with the active participation of the private sector will endeavour for a three-fold increase in Ayurveda facilities in next five years.
India will celebrate her 75th Independence Day in 2022, on this occasion we are endeavouring for a three-fold increase in Ayurveda facilities in next five years.
The Ministry has published an 'Ayurveda standard guideline' to standardize medicines and treatments in this ancient therapy system.
The Pharmacopeia Commission of Indian medicine is working for the standardization of medicines.
to popularize the Indian systems of medicine the world over, the Ministry has opened Ayush Information Cells in 29 countries.
Ayurveda chairs have also been established in a number of countries. The Ministry has signed an MOU with the National Health Organization of USA for development of Ayurveda and Yoga.
On this occasion, The Prime Minister released the "Ayurvedic Standard Treatment Guidelines". These guidelines were developed by the Ministry of AYUSH.
The Prime Minister also gave away the Yoga Award to the Ramamani Iyengar Memorial Yoga Institute, Pune, which was announced earlier this year on the occasion of International Day of Yoga.
The All India Institute of Ayurveda (AIIA) has been set up with a total campus area of 10.015 acres with a budget of Rs.157 Crore.
It has an NABH Accredited Hospital and an Academic Block.
Out Patient Services are being provided in the hospital block of the AIIA and medicines are given free of cost.
The Ministry of AYUSH has requested All State Governments to observe Ayurveda Day on 17th October, 2017 year and undertake various activities such as organizing public lectures / seminars / exhibitions / radio talks etc., as a part of the Ayurveda Day celebrations.
India, Brazil and South Africa sign IBSA Trust Fund agreement - 18 Oct 17
Highlights:
India, Brazil and South Africa signed the IBSA Trust Fund Agreement that seeks to fight poverty in developing countries.
The agreement was signed by Minister of State for External Affairs V K Singh who led the Indian side at the 8th IBSA trilateral Ministerial Commission Meeting in Durban.
Singh also met Brazil's Foreign Minister Aloysio Nunes Ferreira and South African Foreign Minister Maite Emily Nkoana-Mashabane, on the margins of the conclave.
The IBSA Trust Fund brings together the three emerging economies of India, Brazil and South Africa to combat poverty in other developing countries.
Each country contributes USD 1 million annually to this fund which is managed by the UN Development Programme's (UNDP) Special Unit for South-South Cooperation.
Gurez Valley: PM Narendra Modi celebrated Diwali with the jawans - 19 Oct 17
Highlights:
Prime Minister Narendra Modi on 19 October 2017 celebrated Diwali with the jawans of Indian Army and BSF at Gurez Valley near the LoC.
Prime Minister Narendra Modi celebrated Diwali with the jawans of Indian Army and BSF, in the Gurez Valley, near the Line of Control (LoC), in Jammu and Kashmir.
This was the fourth successive Diwali that the Prime Minister has celebrated with jawans on the border.
The PM spent two hours with the jawans and addressed them after sharing sweets with them.
The Chief of Army Staff, Gen. Bipin Rawat, and other senior Army Officers were present on the occasion.
India-EU FTA: Chief negotiators to meet in New Delhi mid-November - 19 Oct 17
Highlights:
Chief negotiators for the India- EU free trade agreement will meet in New Delhi next month (November) in a bid to find a way for the resumption of the long-stalled talks over the proposed pact.
For India, the EU is the biggest trading partner. And, after the Brexit it will only grow bigger.
The 14th India-EU Summit was held in New Delhi on October 6, during which the two sides had held extensive deliberations on bilateral, regional and international issues, including the the Rohingya crisis and the volatile situation in the Korean peninsula.
However, there was no major headway on the much-delayed free trade agreement (FTA) at Modi's meeting with the European Council President Donald Franciszek Tusk and European Commission President Jean-Claude Juncker.
India and the EU have been strategic partners since 2004.
The 13th India-EU Summit was held in Brussels on March 30 last year during Modi's visit.
The last year's summit meeting had also failed to make any headway on the resumption of long stalled negotiations for a free trade agreement.
The EU had designated the terror outfit Hizbul Mujahideen as a terrorist organisation in 2005, much before the US did, but not many know about it.
Indian-American girl wins 2017 Young Scientist Challenge for water contamination detection device - 19 Oct 17
Highlights:
Indian-American Gitanjali Rao was announced the winner of Discovery Education's 3M Young Scientist Challenge 2017.
She will conferres for her prototype water lead contamination detector, called 'Tethys'.
The sensor-based device detects the quality of water and shares the results to a mobile application via bluetooth.
The aim of the competition, open to citizens of the US who are enrolled from Class 5 to 8, is to identify a solution to an everyday problem that directly impacts either the contestant or the global population.
There are over 5,000 water systems in the US alone with lead contamination issues.
Gitanjali, now studies at STEM School and Academy in Colarado.
The winner of the competition is awarded $25,000 along with the title of 'America's Top Young Scientist 2017'.
Piped Natural Gas (PNG) project launches in Odisha - 20 Oct 17
Highlights:
Oil Minister Dharmendra Pradhan launched supply of Piped Natural Gas (PNG) project under 'Pradhan Mantri Urja Ganga' (PMUG) in Odisha.
With this, GAIL started supply of environment-friendly PNG to 255 houses in Nalco Nagar located at Chandrasekharpur area in the state capital.
The supply of PNG to a limited households was done ahead of its schedule in March 2018.
The gas pipeline (PMUG) will pass through five states like Uttar Pradesh, Bihar, Jharkhand, Odisha and West Bengal. The longest stretch of the project, which is about 769 km, will be built in Odisha.
This pipeline will lead to industrial development of eastern India.
City Gas Distribution (CGD) projects in Bhubaneswar and Cuttack are being taken up in parallel with the Jagdishpur - Haldia & Bokaro - Dhamra Natural Gas Pipeline (JHBDPL).
In Odisha, the Natural Gas Pipeline will be constructed at an estimated investment of Rs 4,000 crore and will have a length of about 769 km covering 13 districts, like Bhadrak, Jajpur, Dhenkanal, Angul, Sundergarh, Sambalpur, Jharsuguda, Debagarh, Jagatsinghpur, Cuttack, Khurda, Puri and Kendrapara.
Initially, natural gas will reach Bhubaneswar in special containers which will be transported by road from Vijaywada in Andhra Pradesh.
Later, natural gas will be supplied through the Jagdishpur — Haldia & Bokaro — Dhamra Natural Gas Pipeline (JHBDPL).
The pipeline is presently under construction and likely to be completed by 2019, they said.
In Bhubaneshwar and Cuttack, the number of PNG connections will be gradually ramped up in the next three to five years.
Moreover, 25 CNG stations will be commissioned in the twin cities to supply compressed natural gas (CNG) fuel to vehicles.
The overall capital expenditure for the Bhubaneswar and Cuttack CGD projects will be Rs 1,700 crores, of which Rs 400 crores will be spent in the next three to five years.
Around 25,000 households in Bhubaneswar and Cuttack would get PNG connection in their kitchens by December 2019 as part of the City Gas Distribution (CGD) project.
Blue Planet Prize goes to environmental scientist Joachim Schellnhuber - 20 Oct 17
Highlights:
The world's most prestigious award for pioneers in environmental science was given to Hans Joachim Schellnhuber in Tokyo.
He is Director of the Potsdam Institute for Climate Impact Research (PIK), a member of the Leibniz Association.
The Blue Planet Prize carries 50 million yen.
The prize usually given to the outstanding thinkers who help to meet challenges of planetary dimensions.
It is awarded by the Asahi Glass Foundation and handed over in presence of Japan's Imperial Prince and Princess.
Schellnhuber received the prize for establishing a new field of science, Earth System Analysis, and introducing most influential concepts including the notion of tipping elements in the climate system.
The second recipient is Gretchen Daily of Stanford University, USA, who was honored for her research about biodiversity and natural capital.
Professor Schellnhuber pioneered a new field of climate science.
His activities eventually created a torrent of measures against global warming worldwide, resulting in the 2-degree guardrail agreed upon by more than 190 countries at the UN climate summit COP21. Professor Schellnhuber and PIK have played a central role in this field for many years.
He is a Special Counselor to the President of the Japan Science and Technology Agency, member of the Japan Academy, and a former President of both the Science Council of Japan and the University of Tokyo.
The committee includes internationally renowned scientists such as Nobel Laureate Ryoji Noyori who met Schellnhuber on the eve of the prize ceremony.
Scientists around the world, including those at the Potsdam Institute for Climate Impact Research that Schellnhuber founded in 1992, are successfully investigating the nonlinear dynamics of the complex climate system.
Religious leaders like Pope Francis - whose green Encyclical Schellnhuber had the honor to present to the world in 2015 - joined in the call for avoiding dangerous climate change.
The number of PNG connections will be gradually ramped up in the next three to five years.
India ranked No.1 air-pollution deaths followed by China - 20 Oct 17
Highlights:
According to the Lancet Commission on pollution and health, India has been ranked No. 1 in pollution related deaths with 2.51 million deaths in 2015.
China recorded the second highest number of such deaths (1.8 million).
India accounted for about 28 % of an estimated nine million pollution linked deaths worldwide in 2015.
The Lancet Commission on pollution and health is a two-year project in which more than 40 international health and environmental authors led by environmental scientist Philip Landrigan were involved.
At 6.5 million premature deaths globally, air pollution was the leading cause of deaths in 2015.
Among the world's 10 most populous countries that year.
The largest increase in numbers of pollution related deaths were seen in India and Bangladesh.
But the absolute number of air pollution deaths in Bangladesh was only 0.2 million.
With 1.58 million, China had the second-highest number of air pollution deaths after India (1.81 million).
But the number of water pollution deaths in China was only about 34,000, compared to 0.64 million in the case of India.
Nearly 25% of all deaths in India in 2015 were caused by pollution; Pakistan, China, Bangladesh, and Kenya too reported that one in four deaths were caused by pollution.
In the case of air pollution, the number of deaths in India from ambient air pollution was 1.09 million, while deaths from household air pollution from solid fuels were 0.97 million.
In the case of water pollution, 0.5 million deaths were caused by unsafe water source, while unsafe sanitation caused 0.32 million deaths.
Deaths from air pollution were a result of diseases such as heart disease, stroke, lung cancer, and chronic obstructive pulmonary disease (COPD).
Pollution has been responsible for the most non-communicable disease deaths.
In 2015, all forms of pollution combined were responsible for 21% of all deaths from cardiovascular disease, 26% of deaths due to ischaemic heart disease, 23% due to stroke, 51% to chronic obstructive pulmonary disease, and 43% due to lung cancer.
Pollution is responsible for more deaths than a high-sodium diet (4·1 million), obesity (4·0 million), alcohol (2·3 million), road accidents (1·4 million), or child and maternal malnutrition (1·4 million).
Pollution was also responsible for three times as many deaths as AIDS, tuberculosis, and malaria combined.
Solicitor-General Ranjit Kumar resigned from his post - 20 Oct 17
Highlights:
Ranjit Kumar, the Solicitor-General of India, resigned from his post on 20 October 2017.
Solicitor-General is the second highest ranking law officer of the government, after Attorney General of India.
He had joined the government's team of law officers in the Supreme Court in 2014.
His tenure of three years as Solicitor General had ended on 6 June 2017, but the government had extended the tenure on an ad hoc basis.
Earlier, Mukul Rohatgi had quit as Attorney-General of India in June 2017 and had returned to private practice.
Govt to set up 7.5 lakh public Wi-Fi hotspots by 2018-end - 21 Oct 17
Highlights:
The government has decided to give a major push to Wi-Fi deployment across the length and breadth of the country.
The government will also facilitate the setting up of as many as 7.5 lakh public-internet hotpots by the end of next year.
The rollout - mainly focussed at providing high-speed internet in semi-urban and rural areas.
It will be carried out by private operators such as Reliance Jio, Airtel, Vodafone, Idea Cellular and state-owned BSNL, apart from internet service providers (ISPs).
The idea is to enable e-governance and digital-development initiatives through provision of high-speed, and affordable internet infrastructure.
Wi-Fi, while being a backbone of digital infrastructure across many countries, has seen a lacklustre growth in India with only about 31,000 hotspots in 2016.
In comparison, top ranking countries like France, the US and the UK had significantly higher numbers at 1.3 crore, 98 lakh, and 56 lakh hotspots, respectively.
The laying of optic fibre network across gram panchayats (GPs), the key resource for setting up Wi-Fi hotspots will be in place.
Government have reached 75,000 GPs by now, and the network is up there. Our target is to reach 1 lakh GPs by this December."
The telecom ministry will come out with a tender on kickstarting the mega Wi-Fi rollout.
It has also called in a high-level meeting of key representatives from various state governments to work out methods for digital delivery of services in areas such as health, education, and rural development.
The telecom companies have been rolling out faster 4G networks across the country, many of these are slow to reach non-urban areas.
The government wants to have three Wi-Fi hotspots per GP, and is aiming to provide 1GB of data per panchayat.
Rajasthan Government introduces bill prohibiting probes against judges, officers without sanction - 21 Oct 17
Highlights:
The government of Rajasthan has introduced a new Code of Criminal Procedure (Rajasthan Amendment) Bill that prohibits prosecution on both serving and former judges, magistrates and public servants in the state for on-duty action, without its prior sanction.
The government of Rajasthan has introduced the Code of Criminal Procedure (Rajasthan Amendment) Bill, 2017 which prohibits both serving and former judges, magistrates and public servants in the state from being prosecuted for on-duty action, without its prior sanction.
The Code of Criminal Procedure (Rajasthan Amendment) Bill, 2017 has replaced The Criminal Laws (Rajasthan Amendment) Ordinance, 2017, promulgated on September 6.
More about the new Code of Criminal Procedure (Rajasthan Amendment) Bill, 2017
The bill prohibits the courts from ordering investigation against both serving and former judges, magistrates and public servants in the state, without taking prior permission from the government
The ordinance provides 180 days of immunity to the officers.
If there is no decision on the sanction request post the stipulated time period, it will automatically mean that sanction has been granted
Under the new law, the media has also been gagged and are not allowed to report on the accusation against such a person until the prosecution gets the go-ahead from the sanctioning authority, which may take up to six months
The amendment seeks curb on publishing and printing or publicising in any case the name, address, photograph, family details of the public servants. Violating the clause would call for two years imprisonment.
The National Police Commemoration Day is observed on 21st October - 21 Oct 17
Highlights:
The National Police Commemoration Day is observed every year on 21st October remembering the brave policemen who sacrificed their lives while discharging their duties.
Rich tributes are paid to the martyrs on this day.
It honors the memory of Indian police personnel killed by Chinese soldiers in 1959.
The remembrance day was officially instituted in 1960 and has been observed at the national level since 2012.
On October 21, 1959, a group of Indian policemen led by Shri Karam Singh was attacked by the Chinese Army at Hot Springs in North Eastern Ladakh, while searching for a missing reconnaissance party.
Ten policemen were killed, seven were taken prisoners, and the rest managed to escaped.
The Chinese returned the bodies only three weeks later.
In January 1960, October 21 was officially designated as Police Commemoration Day.
This remembrance day was established to commemorate the policemen killed in Ladakh and all police personnel killed in the line of duty.
It was also decided to erect a memorial in Ladakh.
Since 2012, Police Commemoration Day has been celebrated nationwide.
The main parade and wreath-laying ceremony are held at the Police Memorial in Chanakyapuri, New Delhi.
All Indian police units hold commemoration parades to pay tribute to the martyrs who have sacrificed their lives for service to the society and security of the nation.
Latin American nation Peru approves medical cannabis "Marijuana" - 21 Oct 17
Highlights:
The Peruvian Congress has approved a bill to authorises the medicinal and therapeutic use of cannabis (marijuana) in the country
It makes production,.import and commercial sale of marijuana and its derivatives legal.
Peru became sixth country in Latin America to legalise cannabis.
Uruguay was first in 2013, allowing sales of cannabis any purpose.
It was followed by Mexico, Argentina, Colombia and Chile.
Marijuana is greenish-gray mixture of dried, shredded leaves, stems, seeds and flowers of Cannabis sativa – the hemp plant.
Most people smoke marijuana, though it can also be used in other forms such as edibles, powders and oils.Peru has approved measures to legalise cannabis for medicinal use with overwhelming support of congress.
The law makes production, import and commercial sale of cannabis oil legal.
President Pedro Pablo Kuczynski had proposed the measure earlier this year, raising objections that drug gangs would branch into cannabis.
Peru is the second-largest producer of coca and has a thriving illegal drug trade. It is now the sixth country in Latin America to legalise cannabis.
President Kuczynski proposed the relaxation in February after police arrested a group of parents who were distilling cannabis oil at home, for children with cancer and severe epilepsy.
The drug will only be sold to those who are fully registered with a licensed pharmacy.
Asia Cup Hockey -2017 : India defeated Malaysia in the finals - 22 Oct 17
Highlights:
India defeated Malaysia in the finals on 22 October 2017 to win the 2017 Asia Cup Hockey title.
India ended their 10-year wait for continental triumph when they beat a gutsy Malaysia 2-1 in a nail-biting final to clinch their third Asia Cup hockey title.
India had last won the title in 2007 in Chennai.
Pakistan won the bronze medal after edging out Korea 6-3 in the third-fourth place play-off match earlier in the day.
The top-ranked Indians finished unbeaten in the tournament, having won all their matches except for the 1-1 draw against Korea in the Super 4 stage.
They had humiliated Pakistan by 4-0 in the semi-finals.
The 2017 Asia Cup was held in Dhaka ,the capital of Bangladesh.
Union Government allowed banks to accept deposits under Small Savings schemes - 22 Oct 17
Highlights: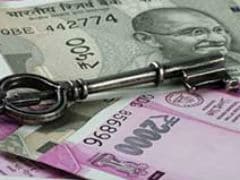 Union Government allowed banks to accept deposits under Small Savings schemes with new notification associated with Small Savings schemes.
In order to encourage savings, the Union Government allowed banks, including top three private sector lenders, to accept deposits under various small savings schemes like National Savings Certificate (NSC), recurring deposits and monthly income plan.
Until now, most of the small savings schemes were sold through post offices.
Increased outlets for selling small savings scheme would result in higher mobilisation under the scheme.
According to a recent government notification, banks can also sell National Savings Time Deposit Scheme 1981, National Savings (Monthly Income Account) Scheme 1987, National Savings Recurring Deposit Scheme 1981 and NSC VIII issue.
As per the notification, all public sector banks and top three in the private sector (ICICI Bank, HDFC Bank and Axis Bank) to receive subscription from the expanded portfolios.
So far, these banks were allowed to receive subscription under Public Provident Fund, Kisan Vikas Patra-2014, Sukanya Samriddhi Account and Senior Citizen Savings Scheme-2004.
Narendra Modi inaugurated the first phase of Ro-Ro (Roll on, Roll off) ferry service in Gujarat - 22 Oct 17
Highlights: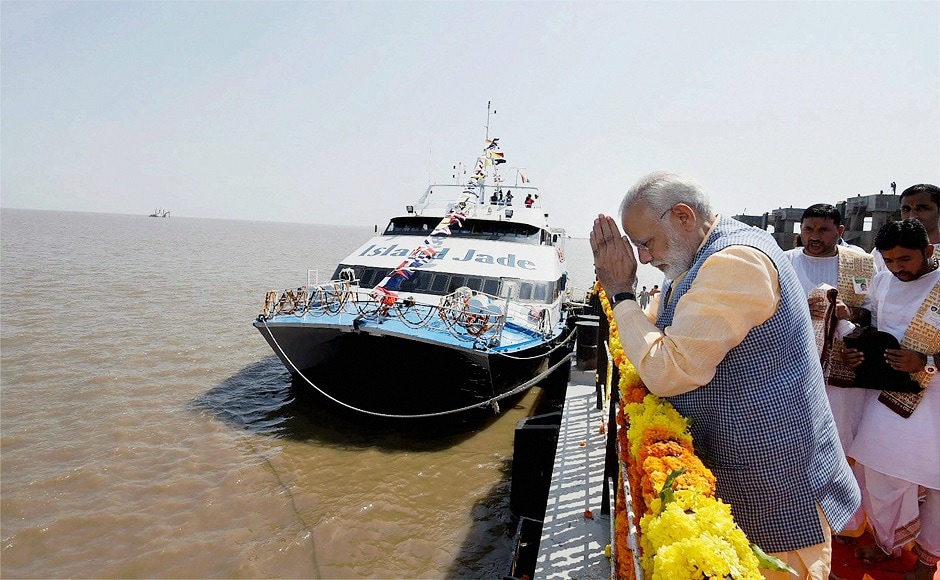 Prime Minister Narendra Modi on 22 October 2017 inaugurated the first phase of Ro-Ro (Roll on, Roll off) ferry service in Gujarat.
It is claimed to be South Asia's first world-class Ro-Ro ferry service.
This prestigious ferry service connects Ghogha and Dahej.
The 31-km ferry service will cut travel time from nearly eight hours to one and hugely benefit the people working in the diamond-cutting and polishing hub of Surat.
The on-road distance between the two towns will be down from 360 km to 30 km.
The ferry service has been funded partly by the Gujarat government and the Sagarmala project of the central government.
The project has been constructed and designed by Essar Projects, the EPC arm of the Essar Group.
By linking South Gujarat and Saurashtra and allowing vehicles with passengers aboard, the ferry service will save travel time and fuel and clear congested roads.
It will also give a boost to the entire Saurashtra economy. Transporters and travellers could simply reach Ghogha port, drive their vehicles inside a Ro-Ro ferry and reach Dahej within 90 minutes flat for the onward journey.
Denmark Open badminton Super Series -2017: Kidambi Srikanth won the men's singles title - 22 Oct 17
Highlights:
Indian player Kidambi Srikanth won the men's singles title of 2017 Denmark Open badminton Super Series on 22 October 2017.
The Indian ace registered a comfortable 21-10, 21-5 victory over his opponent Lee Hyun-Il of South Korea to win the men's singles title of 2017 Denmark Open Super Series.
Lee had no answers to Srikanth's razor-sharp smashes and cross court returns as he won the final in just 25 minutes.
This was Srikanth's third Super Series title this year after Australian Open and Indonesian Open.
Earlier, 2013 World Champion Ratchanok Inthanon (Thailand) produced another gritty display to stave off the challenge from World No. 5 and defending champion Akane Yamaguchi of Japan 14-21, 21-15, 21-19 to win her first title of the season.
BharatMala : Centre approves 83,000-km highway projects worth Rs 7-lakh crore - 23 Oct 17
Highlights:
The Union cabinet has approved a plan to build thousands of kilometres of roads and highways over the next five years at a cost of about Rs 7-lakh crore.
It is an expected spending push which could help generate jobs and lift the economy.
Bharatmala is a mega plan of the government and the second-largest highways project after NHDP that saw development of about 50,000 km.
The plan is to construct 83,000 km of roads, highways and bridges in phases.
Under the first phase to be completed by 2022, some 24,800 km of roads will be built as part of the BharatMala programme.
It was announced two years ago to build highways through economic corridors and border and coastal areas.
Another 1,837 km of expressways will also be developed under the programme.
The project also includes the ongoing construction of 10,000km of national highways as well as 48,000 km of roads and highways, including those in the northeast and areas affected by a Maoist insurgency.
The government is looking to raise almost half the money from the market and private investments while the rest would come from its roads funds and highway toll.
The move comes at a time when growth in Asia's third-largest economy has slowed to a three-year low of 5.7% in the quarter ended June, leaving many experts to call for an expansionary fiscal policy.
But ramping up government spending, at a time when subdued tax collections and sluggish economic growth have strained federal revenues, could widen the fiscal deficit beyond the targeted 3.2% of GDP.
There were already signs that the government had little option but to spend its way out of trouble that was exacerbated, in part, by last year's shock withdrawal of high-value banknotes as well as disruptions ahead of the rollout of the new Goods and Services Tax.
In August, official data showed fiscal deficit at July-end touched 92.4% of the budget mainly because of front-loading of state expenditure.
This is also a sign that government spending was buoying up an economy where private investment was scarce. The deficit figure for the same period of 2016-17 was 73.7% of the target.
The economic slowdown has offered the opposition Congress party ample grist for its campaign against Prime Minister Modi ahead of crucial state polls over the next few months leading up to the general elections in 2019.
Work on the first set of projects under Bharatmala, one of the most ambitious highway development programmes of the current NDA government.
It will begin before the end of 2018.
Bharatmala is part of a Rs 7 lakh crore mega plan to build 83,677 km of highways by March 2022, that the Union cabinet approved on Tuesday.
Government has empowered the National Highways Authority of India (NHAI) to appraise, approve and bid out projects worth upto Rs 2,000 crore.
Earlier, all highway projects worth over Rs 1000 crore went to the finance ministry's Public Investment Board for approval.
A total of around 600 projects have been identified across the components for Bharatmala.
A Detailed Project Report preparation for 19,500 kms is underway currently.
Dineshwar Sharma appointed as Union Government's interlocutor for J&K - 23 Oct 17
Highlights:
Former chief of the Intelligence Bureau Dineshwar Sharma was appointed Centre's interlocutor for Jammu and Kashmir on 23 October 2017.
The NDA government made its first concrete attempt to reach out to Kashmiris.
The government also gave him "complete freedom" to talk to all groups and individuals" including Kashmiri separatists.
A third-generation police officer, Dineshwar Sharma, 63, retired in December 2016 after leading the domestic spy agency, the Intelligence Bureau, for two years.
This is the first concrete attempt by the NDA government to reach out to Kashmiris and comes after a particularly-focussed offensive by security agencies to crack down on foreign funding for separatists and local commanders of terrorist groups active in the Kashmir Valley.
In 2010, the Manmohan Singh government too had appointed a group of three interlocutors led by eminent journalist Dilip Padgaonkar who had given their final report in a year.
But most recommendations that called for review of laws that give security forces immunity from prosecution without the government's approval and allow detention of people for years on suspicion, were not accepted.
Jayant Rikhye appointed the new CEO of India operations of HSBC - 23 Oct 17
Highlights:
Jayant Rikhye has been appointed as the Chief Executive Officer (CEO) of the India operations of Hong-Kong and Shanghai Banking Corp. Ltd (HSBC).
It was announced by the bank on 23 October 2017.
He will replace Stuart Milne on 1 December 2017.
Rikhye has worked across various divisions at HSBC including corporate banking in Taiwan, institutional fund services in Hong Kong and head of securities services for the Middle East and North Africa, based in the United Arab Emirates.
About HSBC :
HSBC Holdings plc is a British multinational banking and financial services holding company, tracing its origin to a hong in Hong Kong.
It is the world's seventh largest bank by total assets and the largest in Europe with total assets of US$2.374 trillion (as of December 2016).
It was established in its present form in London in 1991 by The Hongkong and Shanghai Banking Corporation to act as a new group holding company.
It was founded on 3 March 1865;
Its Headquarters (H.Q) located at HSBC Tower, London, England, UK.
Pradhan Mantri Kaushal Kendra (PMKK) inaugurated New Delhi - 23 Oct 17
Highlights:
India's first Pradhan Mantri Kaushal Kendra (PMKK) for Skilling in smart cities was inaugurated in New Delhi on 23 October 2017 by Union Minister Rajnath Singh.
National Skill Development Corporation (NSDC) is an executive arm of Skill Development Ministry.
It has collaborated with New Delhi Municipal Council (NDMC) Smart City Limited for setting up this PMKK for smart cities.
This centre located at Mandir Marg, leverages NDMC's infrastructure for skilling initiatives.
Union Government made original identification documents mandatory for banks and financial institutions - 23 Oct 17
Highlights:
Recently, the Union Government made it mandatory for banks and financial institutions to check the original identification documents of individuals dealing in cash above the prescribed threshold, to weed out the use of forged or fake copies.
The prescribed threshold is Rs. 50,000.
The Department of Revenue in the Finance Ministry during October 2017 issued a gazette notification making an amendment to the Prevention of Money-laundering (Maintenance of Records) Act (PMLA). The new rule now requires the reporting entity to compare "the copy of officially valid (identification) document so produced by the client with the original and recording the same on the copy" when doing cash transactions over Rs. 50,000.
Intermediaries like stockbroker, chit fund company, cooperative bank, housing finance institution and non-banking finance companies are also classified as reporting entities.
It is worth mentioning that PMLA forms the core of the legal framework put in place by India to combat money laundering and generation of black money.
Zero-emissions buses to buy by Mayors of 12 cities - 24 Oct 17
Highlights:
Mayors of 12 cities on 23 October 2017 signed an ambitious declaration vowing to buy only zero-emissions buses from 2025 and to make major areas free of fossil fuel emissions by 2030.
These cities are – London, Paris, Los Angeles, Cape Town, Copenhagen, Barcelona, Quito, Vancouver, Mexico City, Milan, Seattle and Auckland
The Meeting was held in during two days in Paris as part of the C40 cities network.
C40 is a network of the world's megacities committed to tackling climate change.
The ultimate goal of this declaration is not only to limit air pollution and counter global warming, but implement the 2015 Paris climate agreement to curb greenhouse gas emissions.
Government hikes wheat MSP by Rs 110/quintal; pulses, Rs 200/quintal - 24 Oct 17
Highlights: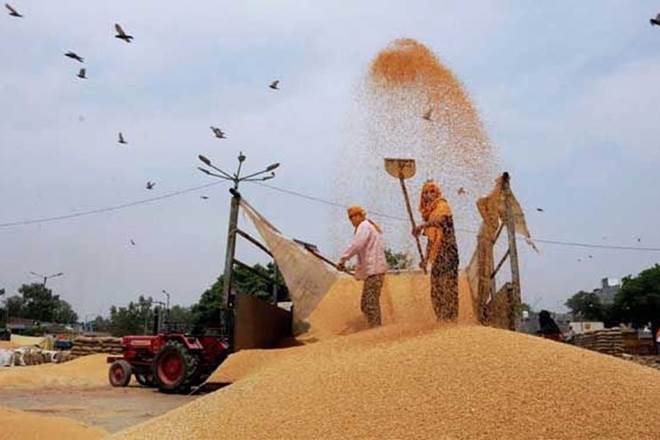 The government has increased the minimum support price (MSP) of wheat by Rs 110 to Rs 1,735 a quintal and of pulses by Rs 200 per quintal to help boost the output of these crops and check prices.
The Cabinet Committee on Economic Affairs (CCEA) is chaired by Prime Minister Narendra Modi.
It has approved the MSPs of all rabi (winter-sown) crops for 2017-18. MSP is the rate at which government buys grain from farmers.
According to sources, the CCEA approved Rs 110 per quintal hike in wheat MSP to Rs 1,735 per quintal for the 2017-18 rabi crop, up from Rs 1,625 per quintal last year.
To encourage the cultivation of gram and masoor, their MSPs have been raised by Rs 200 per quintal each to Rs 4,200 and Rs 4,150.
Among oilseeds, rapeseed/mustard and saflower seed MSP has also been increased substantially.
The support prices are in line with the recommendations of the Commission for Agricultural Costs and Prices.
Wheat is the main rabi crop, sowing of which will begin from this month.
The crop will be marketed from next year April onwards.
Recapitalization of state-owned banks : Rs. 2.11 trillion funds supported by Finance Ministry - 24 Oct 17
Highlights:
The Finance Ministry on 24 October 2017 announced how much funds for recapitalization of state-owned banks that have been weighed down by bad loans.
The Union Finance Ministry announced a Rs. 2.11 trillion bank recapitalization plan for state-owned banks.
The government seeks to help banks that have been weighed down by bad loans and to stimulate the flow of credit to spur private investment.
Of the total bank recapitalization outlay, Rs1.35 trillion will come from the sale of recapitalization bonds and the rest through the Indradhanush plan and fundraising from the markets.
The bank recapitalization would ensure genuine borrowers get adequate funding.
The government is seeking to kick-start the private sector investment cycle to boost the Indian economy that grew 5.7% in the quarter ended June, the slowest pace in three years.
Renowned Hindustani classical vocalist Girija Devi passed away - 24 Oct 17
Highlights:
Renowned Hindustani classical vocalist Girija Devi passed away at the age of 88 at a hospital in Kolkata on 24 October 2017.
She was associated with the Seniya and Banaras gharanas.
She was the leading exponent of Thumri nuance of Hindustani music.
Girija Devi was often known as 'Thumri Queen" as she helped elevate the status of the typical 'Thumri' style of singing.
She was known for her melodious renditions of classical and light classical compositions.
Girija Devi was born in Varanasi in 1929 but had settled in Kolkata.
She took lessons in singing khayal and tappa from vocalist Sarju Prasad Misra in early childhood.
She worked as a faculty member of the ITC Sangeet Research Academy, Kolkata in the 1980s and of the Banaras Hindu University during the early 1990s.
She had received Padma Shri in 1972, Padma Bhushan in 1989 and the Padma Vibhushan, India's second highest public award, in 2016.
Union Government enhance the deadline for mandatory linking of Aadhaar - 24 Oct 17
Highlights:
The deadline for mandatory linking of Aadhaar to avail benefits of various government schemes is being extended till 31 March 2018.
The Union Government on 25 October 2017 told to Supreme Court, bench headed by Chief Justice Dipak Misra that the deadline for mandatory Aadhaar linking to avail benefits of the schemes was to end in December and it has now been decided to extend it until 31 March 2018.
The counsel appearing for petitioners, who have challenged the government's move to make Aadhaar mandatory for these schemes, raised the issue of the mandatory linking of Unique Identification Authority of India (UIDAI) number with bank accounts and mobile numbers.
The petitioners have questioned validity of making Aadhaar mandatory for many schemes.
Reliance Communications (RCom) announced shutdown of its DTH services - 25 Oct 17
Highlights: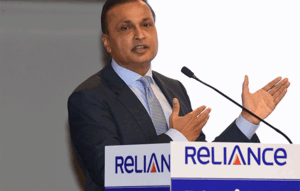 Reliance Communications (RCom) direct-to-home (DTH) operator announced shutdown of its DTH services on 25 October 2017.
Anil Ambani-led compny has decided to shut down its direct-to-home (DTH) business under the brand Reliance Digital TV with effect from 18 November 2017.
The company, which started in 2008, cited expiry of its DTH licence as the reason behind the shutdown.
It will not renew its license.
Currently, there are six private DTH firms – Zee group-owned Dish TV India Ltd, Reliance Digital Ltd, Tata Sky Ltd, Videocon d2h Ltd, Sun Direct TV Pvt. Ltd and Bharti Telemedia Ltd. In addition to these, state broadcaster Doordarshan also runs a DTH platform for free-to-air channels called DD Free Dish.
According to the Telecom Regulatory Authority of India (TRAI), Reliance Digital TV is the smallest player with a market share of 2% in the 65.31 million DTH subscriber market (as of June 2017).
Indian companies raise $3.28 billion debt from overseas market in September - 25 Oct 17
Highlights:

According to Reserve Bank data, Power Grid, EXIM Bank, and NTPC figure among the companies which together raised USD 3.28 billion debt from overseas markets in September.
Besides, mortage lender HDFC raised USD 201 million or about Rs 1,300 crore in the form of Rupee Denominated Bonds (RDB), popularly known as masala bonds.
State-owned Power Grid Corporation of India and EXIM Bank have raised USD 500 million each.
Power producer NTPC raised USD 353.89 million overseas debt while oil-major IOC raised USD 300 million.
India's largest steel maker SAIL too raised USD 350 million.
The other companies which raised funds through the ECB route include, Larsen & Toubro, Dassault Reliance Aerospace, Cadila Healthcare, Apollo Tyres, and Birla Corporation.
The total fund raised through ECB and FCCB by Indian companies was USD 1.56 billion in August this year.
Union Government outlay for road construction worth Rs. 6.92 trillion - 25 Oct 17
Highlights:
Union Government announced an outlay of 6.92 trillion (Rs. 6,92,000 crore) for building an 83,677 km road network over the next five years on 24 October 2017.
It is the largest ever single outlay for road construction in India till date.
The outlay includes the Bharatmala Pariyojana with a Rs. 5.35 trillion outlay for 34,800km while the state-run National Highway Authority of India (NHAI) will spend Rs.1.57 trillion for 48,877 km of roads.
The almost Rs. 7 trillion investment in road construction is the largest ever single outlay for road construction in India till date.
This is expected to generate 142 million man-days of jobs.
This huge road construction outlay came in the backdrop of the National Democratic Alliance (NDA) government implementing the goods and services tax (GST).
The aims is to create a common market by dismantling inter-state tariff barriers.
A robust road infrastructure will help in that direction.
Ichthyosaur fossil has been discovered in India in Kutch, Gujarat - 25 Oct 17
Highlights:
For the first time an Ichthyosaur fossil has been discovered in India, as was announced during October 2017.
This first-of-its-kind fossil in India that looks like a mashup of a dolphin and lizard has been unearthed in Kutch (Gujarat) region.
It is a near-complete Jurassic-era fossil of an intriguing animal that looks like a mashup of a dolphin and lizard.
The 5.5 metre ichthyosaur, believed to be at least 90 million years old.
It has been discovered by an Indo-German research team led by Guntupalli Prasad, a geologist at the University of Delhi.
The animal's skeleton was first found in Kutch in 2016.
Then it was suspected to belong to a dinosaur. But the bone was too long and later the whole skeleton was unearthed. It's the first Jurassic ichthyosaur find in India.
Ichthyosaurs (or 'fish- lizards' in Greek) were large reptiles that lived at the same time as dinosaurs. While many ichthyosaur fossils have been found in North America and Europe.
The fossil record in the Southern Hemisphere has mostly been limited to South America and Australia.
Indian passport ranked 75 in Global Power Index 2017 - 25 Oct 17
Highlights:
Indian passport ranked at a lowly 75th position in Global Power Index 2017.
The Passport Index's Global Passport Power Rank 2017 has ranked India at a lowly 75th position. Singapore, for the first time, has topped the Index.
The passports of 193 United Nations member countries and six territories were considered.
What is the ranking based on?
The ranking is based on the score that the countries get after an analysis is made of the access that the different passports allow to countries around the world. The 'Visa-free score' represents the number of countries its holder can visit visa-free or with visa on arrival.
India's position:
India has a 'Visa-free score' of 51, which in effect means that 24 countries allow Indian passport holders visa-free entry and 27 provide them with the visa on arrival.
In the immediate neighbourhood, India fared better than Bangladesh that was ranked at 90 with a VFS score of 35, Nepal and Sri Lanka were both ranked at 89 with a VFS score of 36, Bhutan was placed at 76 spot with a VFS score of 50, Myanmar was ranked at 84 with a score of 41, and Pakistan that was ranked at 93 with a score of 26.
Listed below are top 5 ranking countries that feature on the Global Passport Power Rank 2017
Singapore with VFS of 159
Germany with VFS of 158
Sweden and South Korea with VFS of 157
Denmark, Finland, Italy, France, Spain, Norway, Japan, United Kingdom are tied at the 4th position with VFS of 156
Luxembourg, Switzerland, Netherlands, Belgium, Austria and Portugal are tied at the 5th spot with VFS of 155
The Global Passport Power Rank is released by Canada based global financial advisory firm Arton Capital.
It has become most popular interactive online tool to display, sort and rank world's passports.
Reliance Industries Ltd (RIL) became the first Indian corporate entity to cross Rs. 6 trillion market capitalization - 26 Oct 17
Highlights:
Reliance Industries Ltd (RIL) on 26 October 2017 became the first Indian corporate entity to cross Rs. 6 trillion market capitalization after its shares surged on 26 October 2017.
The stock of RIL touched a record high of Rs. 958.20 on the BSE on 26 October 2017 and gained as much as 1.3%. With this its market cap crossed Rs. 6.02 trillion mark.
The RIL stock added nearly Rs. 3 trillion market cap since April 2017 after its telecom arm Reliance Jio started charging its customers.
The recent rally in the stock was due to tariff hike by its telecom arm Reliance Jio which, analysts expect, will improve the company's profitability
BIMSTEC Task Force on Traditional Medicine (BITFM) was held in New Delhi - 26 Oct 17
Highlights:
The first-ever meeting of BIMSTEC Task Force on Traditional Medicine (BITFM) was held at Parvasi Bhartiya Kendra in New Delhi.
It was organized by Union Ministry of AYUSH.
India being a major stake holder in the field of Traditional Medicine plays an important role in influencing the policies and strategies related to the Traditional Medicine in the BIMSTEC Forum.
The Meeting discussed important agendas such as implementation of strategies of BITFM, priority areas for technical and research collaboration among member states on traditional medicine. It also discussed regional strategy on protection of Genetic.
BIMSTEC is international organisation involving a group of countries in the South Asia and South East Asia namely, Bangladesh, India, Myanmar, Sri Lanka Thailand, Bhutan and Nepal.
BIMSTEC Expert Group Meeting on Poverty Alleviation, Nepal (01 November, 2017)
Second Meeting of the BIMSTEC Transport Connectivity Working Group, Bangkok ( 13-14 November, 2017)
Fourth Meeting of the BIMSTEC Expert Group on the Establishment of BIMSTEC Technology Transfer Facility, Colombo (21-22 November, 2017)
International Worlshop on Blue Economy, Dhaka (22-23 November, 2017)
Asia produce More billionaires than US for first time - 26 Oct 17
Highlights:
India has added maximum billionaires to the list for the first time in history.
At ptresent, there are more billionaires in Asia than in the USA.
The number of billionaires in Asia for the year 2016 stood at 637, while that of USA was 563.
China added 67 new billionaires in 2016 while India added 84 billionaires to the list released by UBS AG and PricewaterhouseCoopers.
According to UBS AG and PricewaterhouseCoopers,World's billionaires' wealth rose 17% in 2016, with India and China playing a crucial role.
Despite being outnumbered by these two Asian giants, the US continues to control the most wealth at $2.8 trillion.
Though, not for too long! Asia's economic expansion saw, on average, a new billionaire created in the region every other day.
Asia would overtake the US as the world's largest concentration of wealth in four years.
World Day for Audiovisual Heritage observed on 27th October - 27 Oct 17
Highlights:
The World Day for Audiovisual Heritage (WDAH) is observed every year on October 27 to raise of awareness of significance of and preservation risks recorded sound and audiovisual documents (films, sound and video recordings, television and radio programmes)
The 2017 theme of the day selected by UNESCO is "Discover, remember and share".
Observance of day seeks to raise general awareness to preserve and safeguard important audiovisual material for future generations and calls to take urgent measures to conserve this heritage and ensure it remains accessible to public and to future generations.
A proposal to commemorate World Day for Audiovisual Heritage was approved at UNESCO general conference in 2005.
It was observed for the first time in October 27, 2007.
The main objectives of designating 27 October as World Day for Audiovisual Heritageare raising public awareness of the need for preservation, providing opportunities to celebrate specific local, national or international aspects .
World Road Meeting to be held from November 14-17 - 27 Oct 17
Highlights:
The 18th World Road Meeting (WRM 2017) will be held for the first time in India at India Expo Mart, Greater Noida from November 14 to 17, 2017.
Jean Todt, President, FIA (Federation International Automobile), the governing body for world motor sport including Formula 1 racing will be coming to India as special guest and plenary speaker at the forthcoming four-day event.
He is also the UN Secretary General's special envoy for road safety
FIA is also a leading global advocate incharge to shape the future of mobility worldwide, by ensuring safe, sustainable and accessible transport for all road users across the world.
The World Road Meeting titled CROSSROADS-WRM 2017 is being organised by the International Road Federation, (IRF), Geneva based global body working for better and safer roads worldwide.
About 2500 global road safety experts, professionals, companies and government organisations, active in road transport and mobility sectors from various parts of the world will participate in the meeting.
WRM which is globally an important event for discussing important issues facing the road, transport and mobility sectors, is held once in every four years.
India has one of the highest road accident fatalities in the world.
Transport Ministers from various countries including Canada, Russia, Finland, Luxembourg, Czech republic, Burundi , Bosnia and Herzegovina will be participating .
India and USA to implement HOSTAC to strengthen maritime security - 27 Oct 17
Highlights:
India and the United States have agreed to implement the programme for HOSTAC to strengthen maritime security.
The decision was taken by Defense Minister Nirmala Sitharaman and her US Counterpart Jim Mattis during their meeting in Philippines.
Both countries have agreed to implement the programme for Helicopter Operations from Ships other than Aircraft Carriers (HOSTAC).
A decision in this regard was taken by Defense Minister Nirmala Sitharaman and her US Counterpart Jim Mattis during their meeting in Philippines on the sidelines of the ASEAN Defense Ministers' Meeting-Plus.
Both nations discussed a range of initiatives to strengthen US- India defense cooperation and enhance India's leadership role in the Indo-Pacific.
Indian Railways launches its first set of solar plants with total capacity of 5 megawatt peak in Delhi - 27 Oct 17
Highlights:
Railway Minister Piyush Goyal launched the railways' first set of solar plants with a total capacity of 5 megawatt peak (MWp).
It is an ambitious project aimed at reducing the national transporter's carbon footprint.
The project is part of the government's National Solar Mission in which Indian Railways plans to commission 1,000 MWp solar plants across its network.
The minister launched the plants at the inauguration of the 'International Conference on Green Initiatives and Railway Electrification'.
The plants on the roof tops of Hazrat Nizamuddin, New Delhi, Anand Vihar and Delhi railway stations will generate 76.5 lakh units of solar power cumulatively per year, and shall meet about 30 % of the energy requirement of these stations.
Through the project, the railways will save Rs 421.4 lakh annually and will reduce 6,082 tonnes of CO2 emissions.
The project was awarded in December 2016.
The cost of the project is Rs.37.45 crore and has been bought in by the developer under the PPP model.
The developer will also maintain it for 25 years and the Railways will only pay energy consumed at Rs 4.14 per unit.
The railways has targeted 10 per cent reduction in energy consumption in non-traction operations, thereby saving about Rs 250 crore annually.
The two-day International Conference on Green Initiatives and Railway Electrification will deliberate on finding new ways to increase the use of renewable energy by the national transporter.
India and Sri Lanka ink housing project deal in Hambantota - 27 Oct 17
Highlights:
Sri Lanka signed an agreement with India to build 1,200 houses in a public ceremony held in the southern port city Hambantota.
The coastal city of Hambantota gained strategic significance after President Rajapaksa built a massive port and an airport with huge Chinese loans.
In July this year, his successor government sold a majority stake of the port to China to service an outstanding $8-billion debt it owes China, fanning concerns of countries with competing strategic interests, particularly India and the U.S.
Local residents, including supporters of Mr. Rajapaksa, have earlier protested the selling of "national assets to foreign entities", some of them leading to violent clashes.
The agitation outside the Indian consulate earlier this month followed media reports about India's interest in running the nearby Mattala airport, which is mired in heavy losses.
The signing of the MoU in Hambantota assumes significance not only in its timing, but also in taking India's housing project to the Sinhala-majority Southern Province.
As many as 46,000 homes have been built in the Tamil-majority north and east, while 4,000 houses are currently being built in the hill country in the Central and Uva provinces, where several thousand Sri Lankans of recent Indian origin live and work.
As many as 600 will be constructed in the Southern Province Of the 1,200 houses to be built following MoU.
The remaining would be built across Sri Lanka, through one model village in each of the country's 25 districts.
Phil Foden named the Best Player of the FIFA U-17 Football World Cup - 28 Oct 17
Highlights: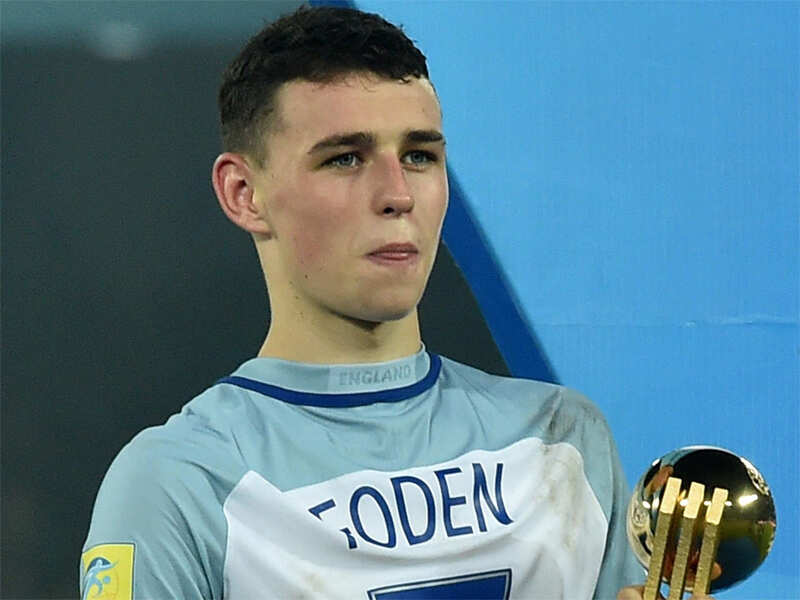 Phil Foden was named the Best Player of the FIFA U-17 Football World Cup that concluded on 28 October 2017.
The English player was named the best player of the FIFA U-17 Football World Cup that took place in India.
Apart from scoring two goals in the final, Foden played very important role in England's aggressive approach during the tournament.
English striker Rhian Brewster, who scored the highest number of goals (8) in the tournament, was awarded the "Golden Boot" award for being the leading scorer of the tournament.
Brazilian goalkeeper Gabriel Brazao was awarded the "Golden Glove" award for being the best goalkeeper of the tournament.
Fair Play Award was also given to the Brazilian team.
India has highest number of internet users between 2012-15: UNCTAD - 28 Oct 17
Highlights: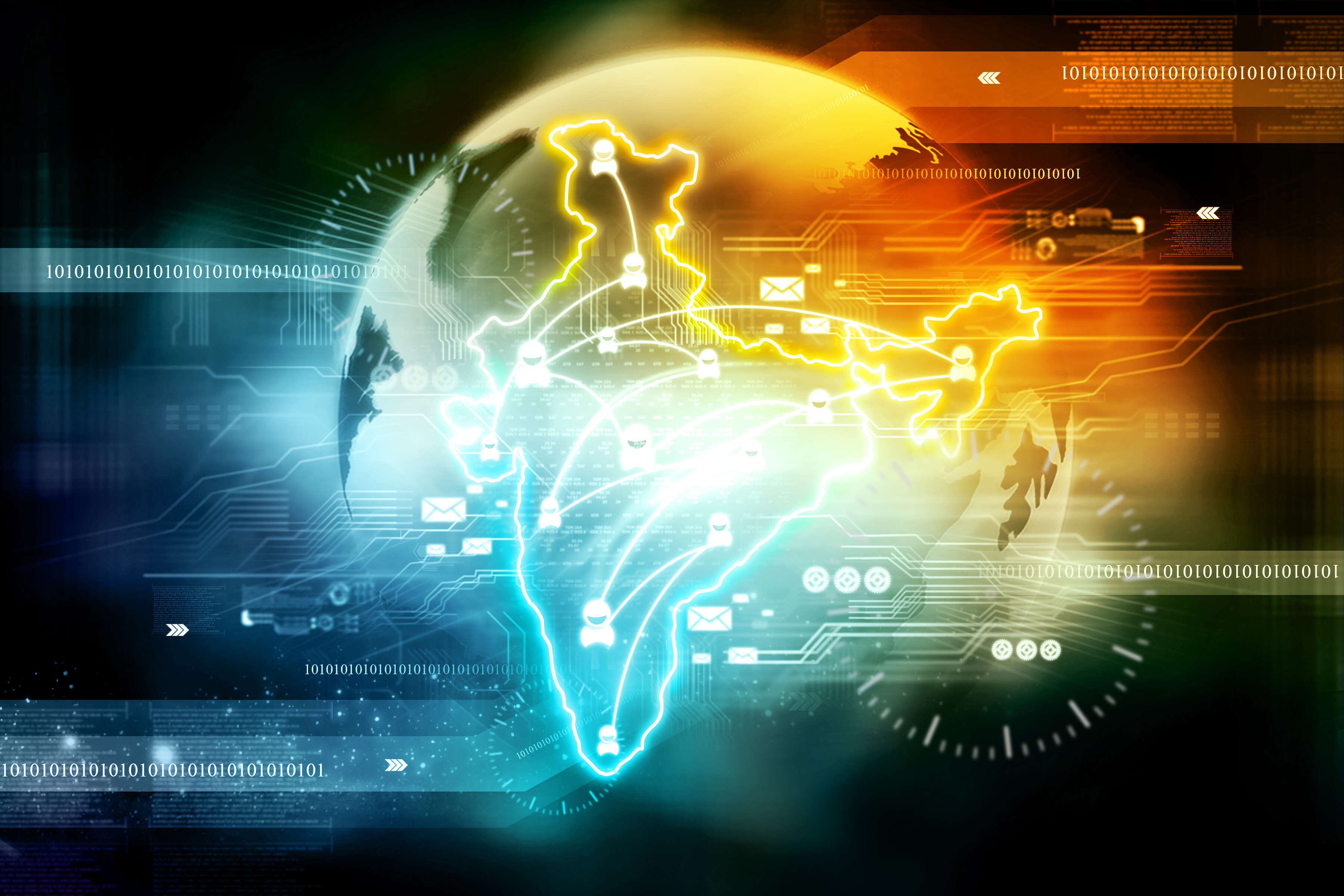 According to the UNCTAD, India saw the highest number of people going online for the first time during 2012-15 period among all countries.
UNCTAD stands for UN Conference on Trade and Development.
About 17.8 crore people went online during this three-year period, which is much more than that of China, Brazil, Japan and neighbouring countries of Pakistan and Bangladesh.
The report titled "Measuring the Evolving Digital Economy" that was released last week.
It indicates that this trend of more people going online will spur purchase of goods and services resulting in greater inclusion and involvement of citizens with the government and economic growth.
Nearly 90% of the 750 million people that went online for the first time between 2012 and 2015 were from developing economies.
The largest numbers from India i.e.178 million followed by China (122 million).
According to the report , in India, Mexico and Nigeria, the annual growth rates of internet use were between 4-6% from 2012 to 2015.
According to the report, in many developing countries, nearly half or more of the internet users went online for the first time in the last three years, as in Bangladesh, India, Iran and Pakistan.
In Brazil and China, more than 50% people used the internet whereas in India only slightly more than a quarter use it.
UNCTAD report has also raised the concern of how companies, organisations, governments and individuals will need to pay more attention to protect their online data and devices as more economic activities go digital.
Indian Railway's set of solar plants with capacity of 5 MWp installed in 5 railway stations - 28 Oct 17
Highlights:
Indian Railway's first set of solar plants with a total capacity of 5 megawatt peak (MWp) was launched on 27 October 2017.
These first-of-its-kind solar plants have been installed in New Delhi, Delhi, Hazrat Nizamuddin and Anand Vihar railway stations.
The ambitious project of installing and commissioning of first-of-its-kind solar plants on the roof tops of 4 railway stations (New Delhi, Delhi, Hazrat Nizamuddin and Anand Vihar.
The project was launched by Railway Minister Piyush Goyal.
These 4 solar plants will generate 76.5 lakh units of solar power cumulatively per year and shall meet about 30 per cent of the energy requirement of these stations.
The project was awarded in December 2016.
The cost of the project is Rs. 37.45 crore and has been bought in by the developer under the PPP model. Through the project, the railways will save Rs 421.4 lakh annually and will reduce 6082 tonnes of CO2 emissions.
This project is a part of the government's National Solar Mission in which Indian Railways plans to commission 1000 MWp solar plants across its network.
FIFA U-17 Football World Cup-2017: England beat Spain to lift the cup - 28 Oct 17
Highlights:
England won its maiden FIFA U-17 Football World Cup title by winning the final of the 2017 edition held in Kolkata on 28 October 2017.
England made a remarkable comeback from two goals down to outclass three-time runners-up Spain 5-2 and clinch their maiden Cup at a packed Vivekananda Yuba Bharati Krirangan ,Salt Lake Stadium, Kolkata .
England scored five goals through Rhian Brewster (44th), Morgan Gibbs White (58th), Phil Foden (69th, 88th) and Marc Guehi (84th). Earlier Spain had taken a 2-0 lead by 31st minutes thanks to two goals by Sergio Gomez.
It was a sweet revenge as England had lost to Spain in the U-17 European Championship, earlier this year. England has now done a FIFA double in the same year, having won the FIFA U-20 World Cup in June 2017.
Earlier Brazil beat Mali 2-0 in the third-place playoff to earn a consolation after they lost to England in the semi-final.
BJP richest national party followed by Mayawati's BSP second: ADR Report - 29 Oct 17
Highlights:
According to Association for Democratic Reforms (ADR), BJP has the highest capital at present after declaring Rs 868.889 cr followed by Rs 557.38 crores of Mayawati's Bahujan Samaj Party (BSP).
The reserve funds of BJP, between FY 2004-05 and 2015-16 increased by 700 % while that of Indian National Congress (INC) increased by 169 %.
Highest percentage increase was seen in All India Trinamool Congress (AITC) with 1347 % followed by BSP with 1194 %.
The two main political parties of Tamil Nadu, the DMK and the AIADMK have the highest income amongst all regional parties.
Dravida Munnetra Kazhagam (DMK) has the highest income of Rs 77.63 crores amongst all regional parties, followed by All India Dravida Munnetra Kazhagam (AIADMK) with Rs 54.938 crores and Telugu Desam Party (TDP) with Rs 15.978 crores.
Parties with top three income alone comprise more than 67 % of the total income of 32 regional parties, collectively.
The report, prepared by ADR focuses on income and expenditure of regional parties during the Financial Year 2015-16, as submitted by the parties to the Election Commission of India (ECI).
Total income and expenditure of regional political parties for FY 2015-16:
Total income of the 32 regional parties for F.Y- 2015-16 was Rs 221.48 crores of which the parties spent Rs 111.48 crores and declared an unspent amount of Rs 110 crores (49.67 % unspent of total income).
14 out of 32 regional parties have reported incurring expenditure more than their total income. Out of these, 3 parties, JVM-P, Janata Dal (United) and Rashtriya Lok Dal (RLD) have spent close to 200 % of their total income in the FY 2015-16.
Assets and liabilities of national parties – FY 2004-05 to 2015-16
During FY 2004-05, the declared asset of Bharatiya Janata Party (BJP) was Rs 122.93 crores which increased by 15 % to Rs 893.88 crores during FY 2015-16.
ICG Vikram: The first Offshore Patrol Vessel (OPV) to be designed fully by L&T - 29 Oct 17
Highlights:
ICG Vikram, the first Offshore Patrol Vessel (OPV) to be designed fully by an Indian private sector for Indian Coast Guard, was launched on 27 October 2017.
The private entity Larsen & Toubro (L&T) has manufactured this OPV.
Indian Ministry of Defence in March 2015 had awarded private-sector based construction and engineering giant Larsen & Toubro (L&T) the order to design and build seven OPVs for an order value of Rs. 1432 crore.
L&T launched ICG Vikram – the first of the series of seven OPVs for the Indian Coast Guard on 27 October 2017 at L&T's Kattupalli port near Chennai.
It is the first 100% in-house designed and manufactured OPV made by an Indian private sector for Indian Coast Guard.
ICG Vikram is 97m long, 15m wide, has 3.6m draught, 2140 T displacement with a range of 5000 NM and is built for attaining sustained speeds of up to 26 knots.
The entire design and construction processes of the ship have undergone dual certification from American Bureau of Shipping (ABS) and Indian Registrar of Shipping (IRS) and the project is being overseen by the Indian Coast Guard's resident team at Kattupalli shipyard.
India began its first shipment as Wheat en-route via Iran's Chabahar to access Afghanistan - 29 Oct 17
Highlights:
In a landmark moment, India on 29 October 2017 began shipment of wheat to Afghanistan through the Iranian port of Chabahar.
Wheat became the first consignment to use the new route via Iran's Chabahar to access Afghanistan,
This shipment has paved the way for operationalization of the Chabahar port as an alternative, reliable and robust connectivity for Afghanistan.
This shipment was part of India's commitment to send 1.1 million tonnes of wheat to Afghanistan on grant basis.
The shipment indicates that Chahbahar, which India has been developing for some years, will soon be fully operational.
India had earlier sent goods through the Iranian port of Bandar Abbas in 2003 as Pakistan had not eased land access to Afghanistan.
INS Viraat to become National Museum - 30 Oct 17
Highlights:
INS Viraat will be ready to become national museum in a fortnight.
The Detailed Project Report (DPR) for refurbishing will be submitted to the Union government shortly.
The Andhra Pradesh government intends to convert the Navy's warhorse aircraft carrier into a museum and a hotel in the sea, depending on the logistics.
The ship will be brought to Kakinada for refurbishment as soon as the DPR is approved by the Union government.
Representatives of Mumbai-based Master and Associates, which is preparing the DPR, are likely to meet Chief Minister N. Chandrababu Naidu in the next couple of days to discuss "some key aspects" of the report.
The preparation of the DPR would be finalised, according to sources in the Secretariat, based on the suggestions and inputs by the Chief Minister.
It would cost between Rs.15 crore and Rs.20 crore to bring INS Viraat from Mumbai to Kakinada.
According to the Navy, the ship cannot be dragged onto the land and has to be kept afloat.
Apex Court to form five-judge Constitution Bench to hear all Aadhaar pleas - 30 Oct 17
Highlights:
The Chief Justice of India decided to constitute a five-judge Constitution Bench to hear petitions against the validity of Aadhaar scheme from the last week of November.
Chief Justice of India Dipak Misra took the step after Attorney General K.K. Venugopal's statements.
The falsehoods have been spread about Aadhaar linking, including how Aadhaar is a must for CBSE students to appear in ther Class 10 and 12 exams.
India's apex court set up a five-judge bench comes despite Justice Rohinton Nariman's separate judgment in the nine-judge Bench declaring right to privacy as a fundamental right.
The government is ready to argue and the court, if it deems fit, should set up a Constitution Bench to decide, once and for all, the various Aadhaar challenges pending before the apex court since 2014 instead of passing any interim orders.
The government however did not mention anything about proposal to extend the date for the mandatory linking of Aadhaar with mobile phones, bank accounts and various welfare schemes from December 31, 2017 to March 31, 2018.
Mr. Venugopal had conveyed to the court about the decision of the government to extend the time during an urgent mentioning in the Supreme Court by petitioners who have challenged both the validity of the Aadhaar scheme and the law passed subsequently in 2016.
The decision to set up a five-judge Bench comes despite Justice Rohinton Nariman's separate judgment in the nine-judge Bench declaring right to privacy as a fundamental right.
Justice Nariman's judgment had directed the Aadhaar petitions to be posted for hearing before the "original" three-judge Bench.
This Bench led by Justice J. Chelameswar had referred the petitions for hearing before a five-judge Bench.
The five-judge Bench had found it necessary to first decide whether privacy was a fundamental right or not before hearing the Aadhaar petitions.
It had referred the legal question to a nine-judge Bench, which came out with the historic judgment in favour of the common man's fundamental right to privacy against State intrusions.
The nine-judge Bench verdict has a crucial bearing in the Aadhaar petitions, which have argued that Aadhaar's use of biometric details like fingerprints and iris scans violate bodily and informational privacy.
The petitions have termed the Aadhaar Act of 2016 as unconstitutional and contrary to concept of limited and accountable governance.
Y.C. Modi appointed as new NIA Director-General - 30 Oct 17
Highlights:
Yogesh Chander Modi assumed charge as the Director General of National Investigation Agency.
Modi is an IPS of Assam-Meghalaya, 1984 batch took over as the Director General, National Investigation Agency (NIA).
He succeeded Sharad Kumar, IPS (1979 Batch of IPS, Haryana Cadre), on completion of his tenure.
Earlier, Modi had joined the NIA as Officer on Special Duty (OSD) on September 22, 2017.
Modi, in his career spanning over 33 years, has extensive experience of investigation, intelligence and operations.
He worked with the Central Bureau of Investigation (CBI) for a period of around 10 years in two stints (2002-2010 and 2015-2017) where he handled Special Crime and Economic

In the States of Assam and Meghalaya, he was posted as SDPO, Distt S.P., DIG(Range) and Additional Director General of Police (Law & Order).
During these assignments, he gained field experience in various facets of core policing including anti-terrorist operations.
Prior to joining the NIA on promotion, he was working as an Additional Director with CBI.
He has also worked with Cabinet Secretariat between 1991 and 2002 which included a foreign posting.
He was awarded with the Police Medal for Meritorious Service in 2001 and the President's Police Medal for Distinguished Service in the year 2008.
Goa state become the safest state for a woman in India : GVI Report - 30 Oct 17
Highlights:
According to the findings of the first-ever gender vulnerability index (GVI) commissioned by the Women and Child Development Ministry, state Goa is the safest state to be a woman in India.
The safest state to be a woman in India is Goa, followed by Kerala, Mizoram, Sikkim and Manipur.
This was disclosed in the first-ever Gender Vulnerability Index (GVI) that was prepared by Plan India and released by the women and child development ministry on 1 November 2017.
States where women and girls are the most vulnerable are Bihar, Jharkhand, UP and Delhi.
The index puts Goa on top with a GVI of 0.656, more than the national average of 0.5314.
The index scores are on a scale of zero to one.
The closer the score is to one, the better the performance. Goa also ranks first in protection, fifth in education, sixth in health and survival, and eighth in poverty.
Ease of Doing Business Ranking -2017 : India ranked at 100th positions - 31 Oct 17
Highlights:
According to the latest ease of doing business ranking by the World Bank, India ranked at 100 among 190 countries.
India climbed 30 positions in the latest ease of doing business ranking by the World Bank, in its Doing Business 2018 report.
Last year, India was ranked 130.
India's upward jump in ranking is based on the underlying improvement in the distance to frontier (DTF) score – an absolute measure of progress towards the best practice - in the report.
India recorded the fifth highest change in DTF score and found a place for the first time in the top ten economies improving the most in a given year, in the report which is into its 15th edition.
New Zealand, Singapore and Denmark retained their first, second and third spots.
Russia, at 35 is the best among BRICS countries; while Brazil is now the last.
India used to be the last among the BRICS – Brazil, Russia, India, China, South Africa - countries in the ranking, but now it has overtaken Brazil in the list.
China maintained the same ranking it had last year, at 78.
The ease of doing business ranking compares economies with one another; the DTF score benchmarks economies with respect to regulatory best practice.
India - Kazakhstan armies' joint exercise from Nov 2 in Himachal Pradesh - 31 Oct 17
Highlights:
Troops of Indian and Kazakhstan armies will engage in a 14-day joint exercise from November 2 in Himachal Pradesh to strengthen bilateral relations and exchange skills and experiences.
This is second joint military exercise between the two countries.
The first edition of 'Prabal Dostyk' was held in Kazakhstan in 2016, defence spokesperson Col. N N Joshi said.
Indo-Kazakhstan joint army exercise is known as 'Prabal Dostyk 2017'.
It will be conducted between November 2 to 15 this year in Bakloh belt of Himachal Pradesh.
The participating Indian troops have been drawn from the 3rd battalion of the 11th Gorkha Rifles.
Approximately 20 troops from both the countries will participate in the exercise.
The aim of the exercise is to build and promote bilateral army-to-army relations and exchange skills and experiences between Kazakhstan Army and the Indian Army.
The exercise is also aimed at strengthening the ties between the two nations and will serve as a platform for exchanging drills for seamless interoperability.
The Indian troops participating in the joint exercise have undergone extensive training in counter-terrorism and low-intensity Conflict Operations at Counter Insurgency & Jungle Warfare School, Vairengte.
Neelamani N Raju becomes Karnataka's first woman DG-IGP - 31 Oct 17
Highlights: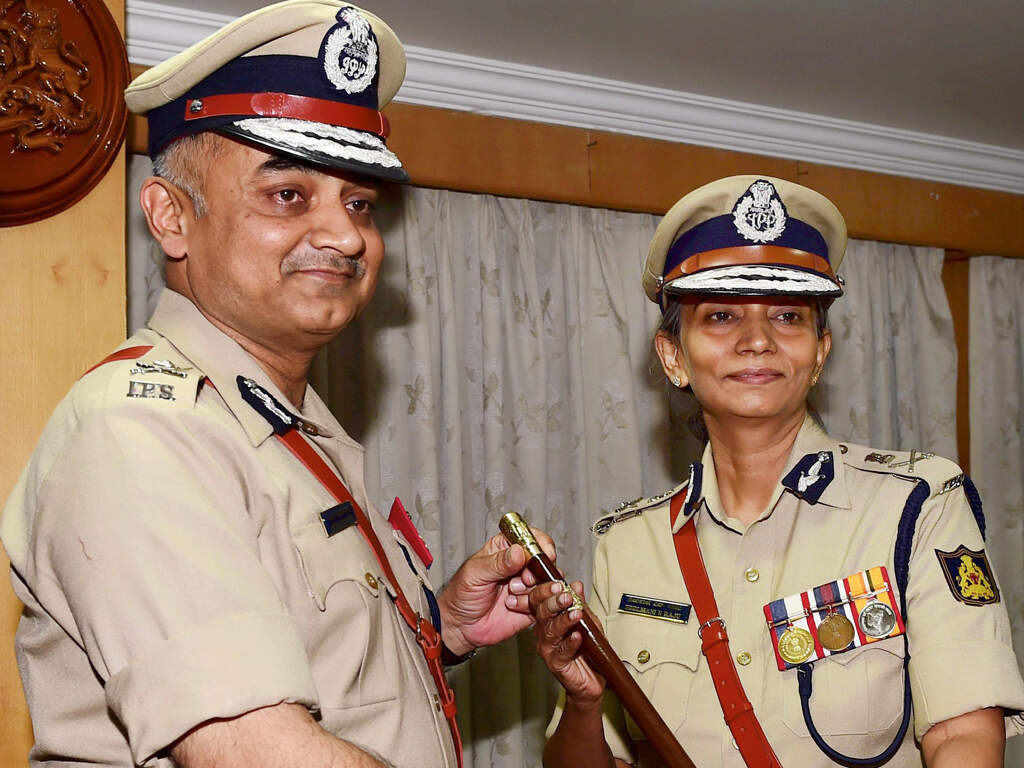 Neelamani N Raju becomes first woman police chief of Karnataka.
Raju is a 1983 batch IPS officer.
She will replace incumbent director general and inspector general of police Rupak Kumar Dutta.
The decision was taken by chief minister Siddaramaiah after consultation with home minister Ramalinga Reddy.
Neelamani Raju hails from Roorkee in Uttarakhand.
Union Government constitutes Alternative Mechanism Panel for PSBs consolidation - 31 Oct 17
Highlights:
The Union Government has constituted Alternative Mechanism Panel headed by Union Finance Minister Arun Jaitley to oversee merger proposals of public sector banks (PSBs).
The other members of the panel include Railway and Coal Minister Piyush Goyal and Defence Minister Nirmala Sitharaman.
This alternative mechanism has been set up by the government to fast-track consolidation among public sector banks to create strong lenders.
The mechanism will oversee the proposals coming from boards of PSBs for consolidation.
The decision comes after government had announced Rs. 2.11 trillion bank recapitalisation plan for public sector banks weighed down by bad loans, seeking to stimulate flow of credit to spur private investment.
It was also announced that recapitalisation plan will be accompanied by series of banking reforms over next few months.
The constitution of an Alternative Mechanism is move in that direction.
The Union cabinet in August 2017 had decided to set up Alternative Mechanism to fast-track PSU bank consolidation.
The move to create large banks through consolidating PSBs aims at meeting credit needs of growing Indian economy and building capacity in PSB space to raise resources without dependence on the state exchequer.
The banking entities formed after merging PSU banks be able to absorb shocks.
The idea of bank mergers was around since 1991, when former Reserve Bank of India (RBI) governor M. Narasimham had recommended the government merge merge banks into three-tiered structure, with three large banks with an international presence at top.
In 2014, PJ Nayak Committee also had suggested .
that government either merge or privatize state-owned banks. Significance of PSBs consolidation
Reduce their dependence on government for capital.
Open up more capital generation avenues, both internally and from market, for the merged entity.
From a government point of view, it will increase stream of dividends which forms part of their non-tax revenue.
Increase the role of internal and market resources and thus reduce dependence of merged bank on government for the future capital infusion.
It will lead to greater concentration of payment and settlement flows as there will be fewer parties in the financial sector..
Operational risks could increase post-merger as size of operations grows and distance between management and operational personnel is greater as the the administrative systems become more complex.
It will help to deal better with their credit portfolio, including stressed assets.
Consolidation will also prevent multiplicity of resources being spent in t same area and strengthens banks to deal with shocks.
India tops list of new TB cases in 2016: WHO Report - 31 Oct 17
Highlights:
According to the Global TB Report 2017 released by World Health Organisation (WHO), India has topped list of seven countries, accounting for 64% of of the over 10 million new tuberculosis (TB) cases worldwide in year 2016.
India was followed by Indonesia, China, Philippines, Pakistan, Nigeria and South Africa.
An estimated 1.7 million people died from TB in 2016, including nearly 4 lakh people who were co-infected with HIV, recording a drop by 4% as compared to 2015.
India along with China and Russia accounted for almost half of around 5 lakh multidrug-resistant TB (MDR-TB) cases registered in 2016.
There were estimated 600000 new cases with resistance to rifampicin, the most effective first-line drug, of of which 490000 had MDR- TB.
Despite global efforts to combat TB, which saved an estimated 53 million lives since 2000 and reduced TB mortality rate by 37%, the disease is still top infectious killer in 2016.
The disease also has been reported to be main cause of deaths related to antimicrobial resistance and the leading killer of people living in HIV.
India, Indonesia and Nigeria accounted for almost half of this global gap.
Half a million reported cases of HIV-associated TB, 15% were not on antiretroviral therapy (ART) as recommended by WHO.