Dr.Denis Mukwege and Nadia Murad shares Nobel Peace Prize-2018
Highlights: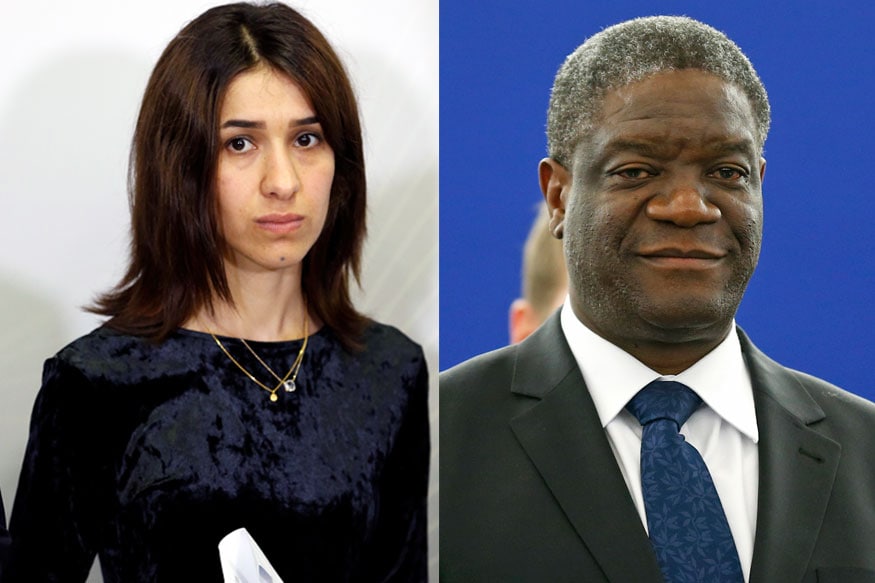 The Nobel Peace Prize for 2018 has been awarded to Congolese gynaecologist Dr. Denis Mukwege and Yazidi Iraqi human rights activist Nadia Murad for their efforts to end the use of sexual violence as a weapon of war and armed conflict.
This announcement was made the Nobel Prize committee on 5 October 2018.
Dr. Denis Mukwege has spent large parts of his adult life helping the victims of sexual violence in the Democratic Republic of Congo.
Dr. Mukwege and his staff have treated thousands of patients who have fallen victim to such assaults.
Nadia Murad is one of an estimated 3,000 Yazidi girls and women who were victims of rape and other abuses by the Islamic State in Iraq.
She is the founder of "Nadia's Initiative", an organization dedicated to "helping women and children victimized by genocide, mass atrocities, and human trafficking to heal and rebuild their lives and communities".