VP Venkaiah Naidu inaugurated world largest dome in MIT Pune
Highlights: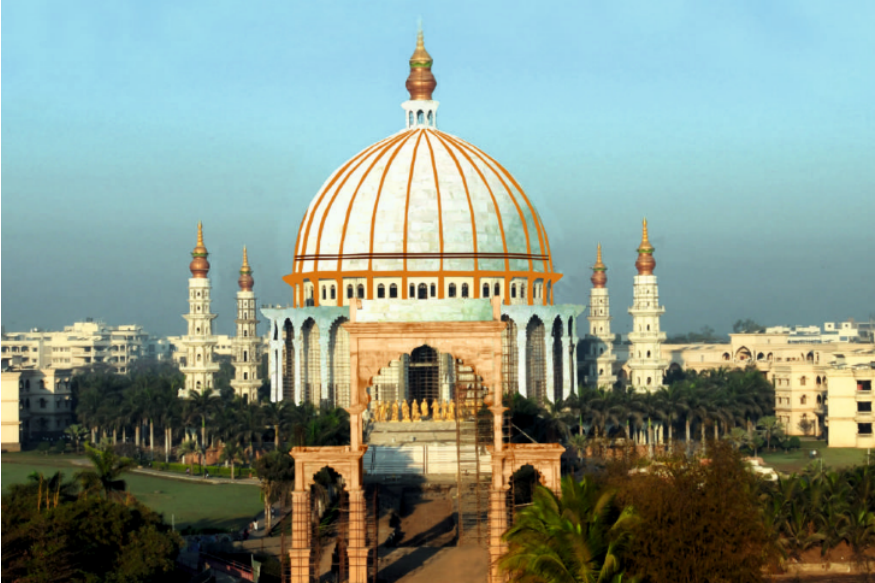 The world's largest dome was inaugurated at Maharashtra Institute of Technology (MIT)'s World Peace University (MIT-WPU) campus at Loni Kalbhor, Pune .
Vice President Venkaiah Naidu has inaugurated world largest dome.
It has organized a four-day world parliament of science, religion and philosophy at its Rajbaug campus in Loni Kalbhor.
The 4 day conclave starts from today, on the 150th anniversary of Mahatma Gandhi on October 2 and will end on October 5.
All the statues in the dome are made by 93 year old famous sculpture Ram V Sutir.
The dome can house over a thousand people together and has spititual symbols of all religions in the world.
Vice President Venkaiah Naidu inaugurated 160ft world's largest dome on 2nd October.
With 160ft diameter and 263 feet height, this would be one of the largest dome in the world.
Earlier the largest dome was at Vatican city with 136 ft diameter and 448 ft height.
The conclave has been jointly organized by MIT World Peace University in association with World Peace Centre, Alandi, MAEER's MIT Pune and MIT ADT University.
World Parliament with 110 speakers and thousands of delegates from around the world are expected to participate and speak on a wide spectrum spanning the spiritual and scientific realms over different sessions.
The MIT four day world parliament of science, religion and philosophy conclave will cover a spectrum of themes that span across the scientific and spiritual landscape.
The conclave is for bridging the seeming gaps between the three pillars; science, religion and philosophy to show how all of them together lead the path to a sustainable and peaceful future.