Bengaluru airport become Asia's first Airport set to use face recognition as 'boarding pass'
Highlights: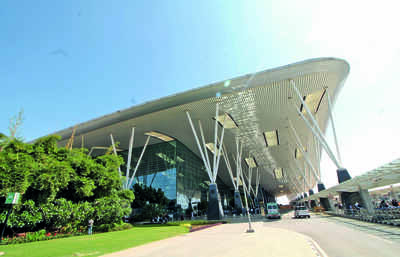 Kempegowda International Airport (KIA) in Bengaluru is set to become the first airport in Asia next year to use face recognition as the boarding procedure for passengers to board flights and move across different sections of the airport.
The Bengaluru International Airport Ltd. (BIAL), which operates KIA, and Miguel Leitmann, CEO of Vision Box, a Portuguese software firm, signed an agreement to this effect in Lisbon on September 5 to introduce face recognition technology at the airport from 2019.
The agreement was signed in the presence of Indian-origin Portuguese Prime Minister Antonio Costa and India's Ambassador to Portugal Nandini Singla.
Voice Box, according to its website, showcased the face recognition-based passage system for the first time for Lufthansa passengers at kiosks at the Los Angeles airport in March this year – Lufthansa passengers there used a biometric boarding procedure instead of boarding passes.
The goal of the programme is to simplify the journey by making it paperless from registration to boarding.
Biometric technology will identify passengers by their face as they move across the airport, avoiding stops and the repeated presentation of boarding passes, passports or other physical identity documents.
The first implementation milestone at Kempegowda will be completed in the first quarter of 2019, with Jet Airways, Air Asia and SpiceJet passengers as first users, Vision Box stated.
This is the first end-to-end face recognition-based walk through experience in Asia and the largest in the world.
It is also one of the most significant steps towards the Digital India campaign endorsed by the Government.