UCO Bank celebrated its Platinum Jubilee
Highlights: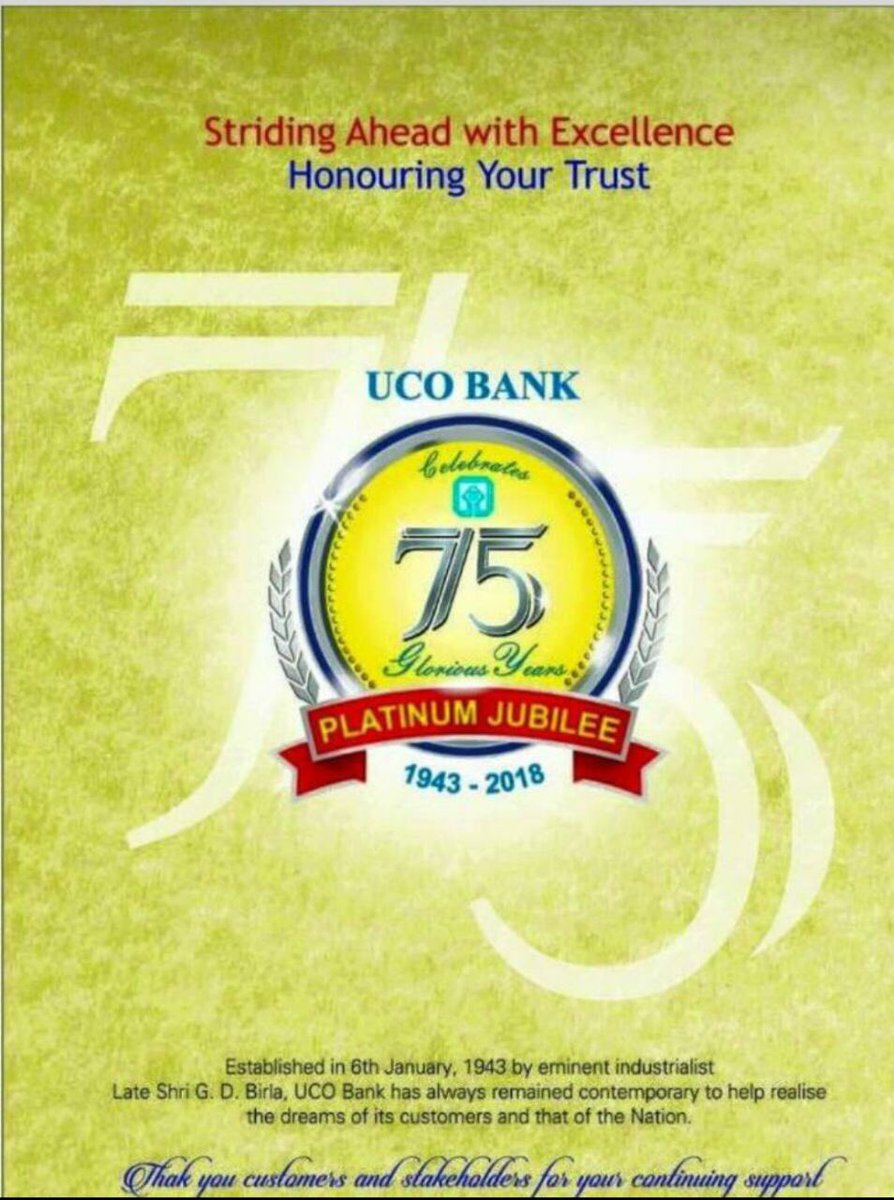 The public sector bank,UCO Bank recently celebrated its Platinum Jubilee of foundation.
The leading public sector bank of India, completed its75 years of operations on 6 January 2018.
All branches of UCO Bank celebrated the 75th Foundation Day of the bank on this day.
The bank was founded by industrialist Ghanshyam Das Birla as United Commercial Bank on 6 January 1943 in Calcutta (present Kolkata).
Birla conceived the idea of organising a commercial bank with Indian capital and management during the Quit India movement of 1942.
The bank was started with Kolkata as its head office with an issued capital of Rs. 2 crores and a paid-up capital of Rs. 1 crore.
The Government of India nationalized United Commercial Bank on 19 July 1969.
An act of parliament changed the bank's name to UCO Bank in 1985, as a bank in Bangladesh existed with the name "United Commercial Bank", which caused confusion in the international banking arena.
UCO Bank had assets worth $39 billion during 2016 while its revenue stood at around $2.9 billion.